One of my favorite things to make for a party are tacos. All you need to do is prep the meat (which can be done ahead of time) lay out tortillas and condiments, and your guests do the rest! I love, love, love carnitas, but few people know why carnitas are so damn good. The pork is actually made by slowly cooking them in a vat of oil or lard, which gives the pork that rich, moist texture and crispy exterior. Knowing this, I never attempted making them because nothing would make me hate cooking more than braising meat in a large vat of oil for hours. So after a little internet sleuthing, I found several comparable methods that braise the meat in an oven at a low temperature in a shallow layer of oil. The crispy exterior is achieved by then broiling the pork. This was my first time testing this method and the pork was incredibly moist. I loved keeping the carnitas in large hunks and placing them on mini tortillas, topping them with avocado and cilantro, and adding condiments of lime wedges, cotija cheese, pickled radishes and carrots, and hot sauce. Add some cold beer or classic margaritas and these tacos will not last long at your fiesta!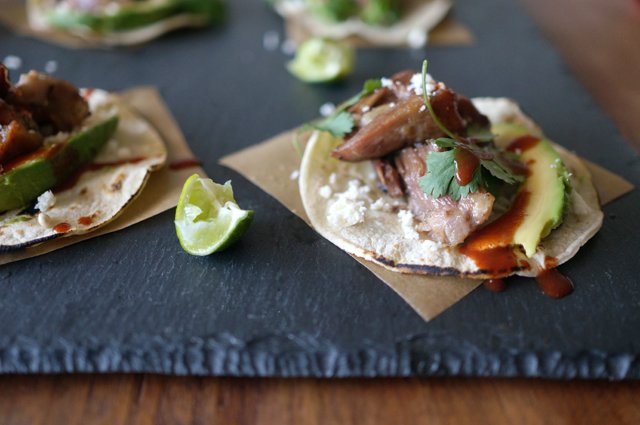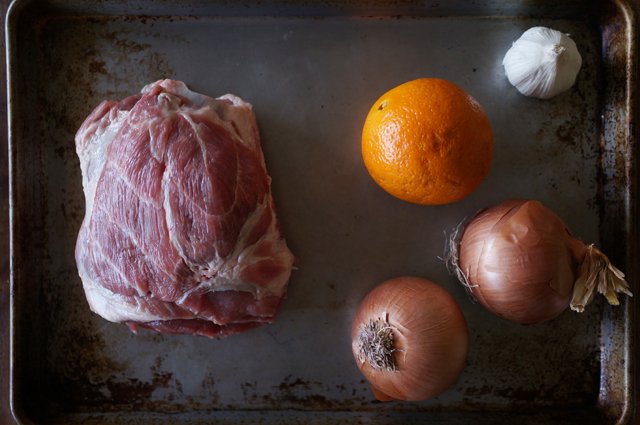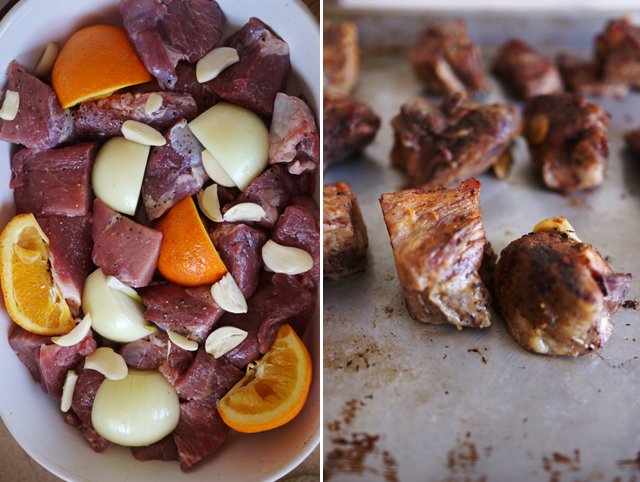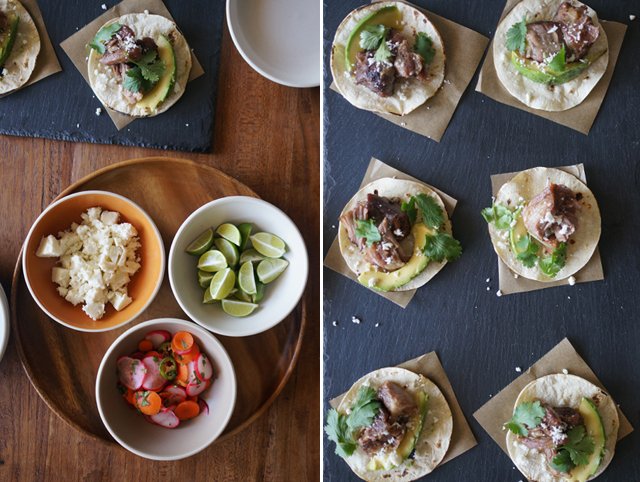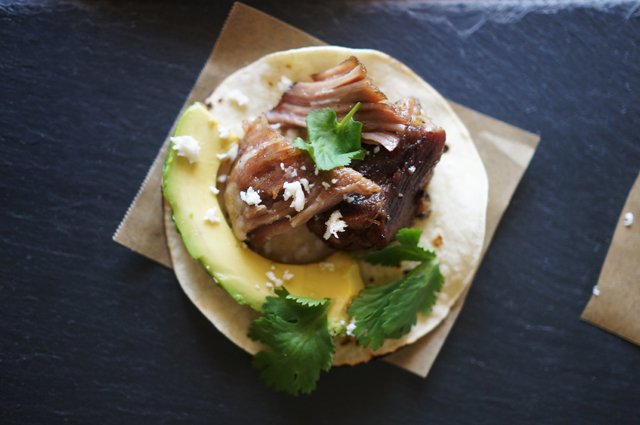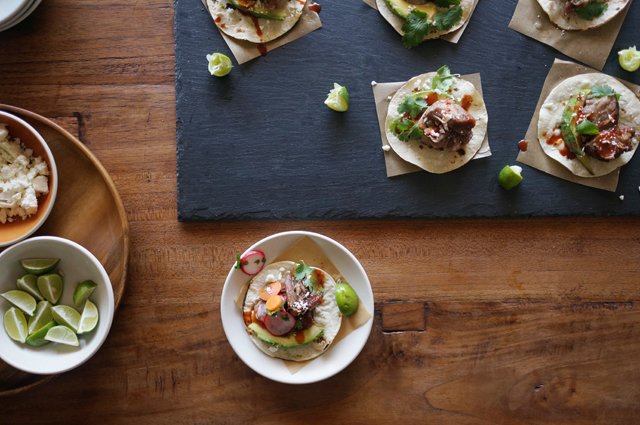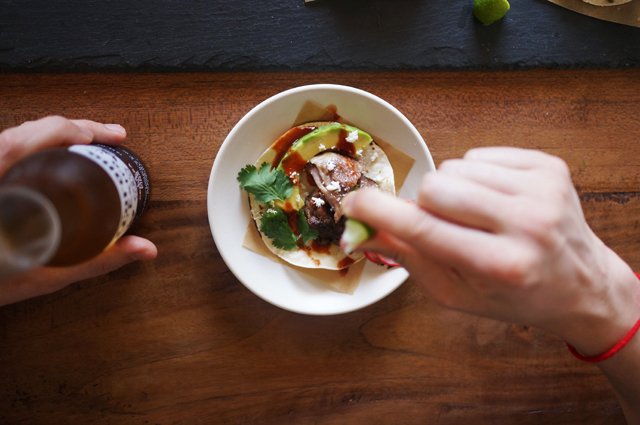 INSTRUCTIONS
Preheat oven to 275 degrees. Season the pork generously in salt, black pepper, and cumin. Place the pork in a large casserole dish (about 9 x 12) and nestle the onion, orange, garlic, cinnamon sticks, and bay leaves between the pork. The ingredients should be snuggly fit into a single layer. Pour the oil over the pork and it should almost cover the pork. Cover tightly with foil and cook for 3 1/2 hours until tender.

Remove the pieces of pork and lay the pieces on a baking sheet and place under a broiler for about 5-7 minutes or until pork is well browned and crisp.

Heat your tortillas. I just lightly toast them over an open stove flame until they start to lightly blister and then wrap them in a kitchen towel to keep them warm and soft. Break the pieces of carnitas into large chunks.

Garnish with avocado, cilantro, and cotija.
(images by HonestlyYUM)