When Patrón Tequila asked us to transform their iconic bottle into something special, I was absolutely up for the challenge. I've always wanted to use their adorably mini tequila bottles as elegant place card holders at a dinner party – and in this particular case, a gold themed celebration! Also, who wouldn't love a personalized dose of Patrón at the end of a meal? If you have any ideas of your own, be sure to sign up at The Art of Patrón and submit your Patrón bottle DIY for a chance to win $10,000. Honestly. Let us know what you made, we'd love to see your artistic vision!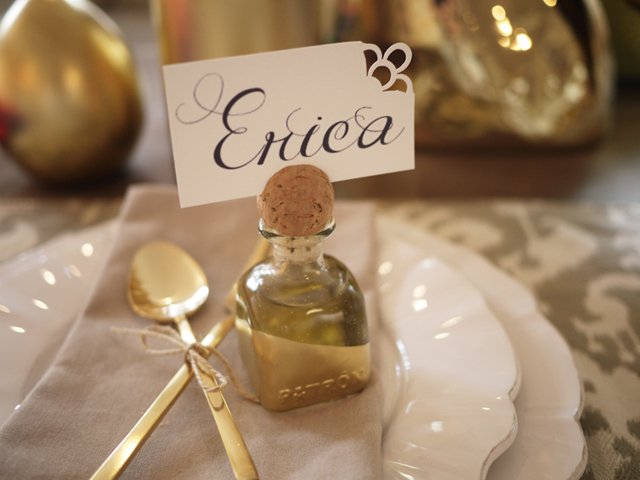 You'll need:

a mini Patrón bottle
a small hacksaw
an exacto knife (optional)
nail polish remover or acetone
gold spray paint
painter's tape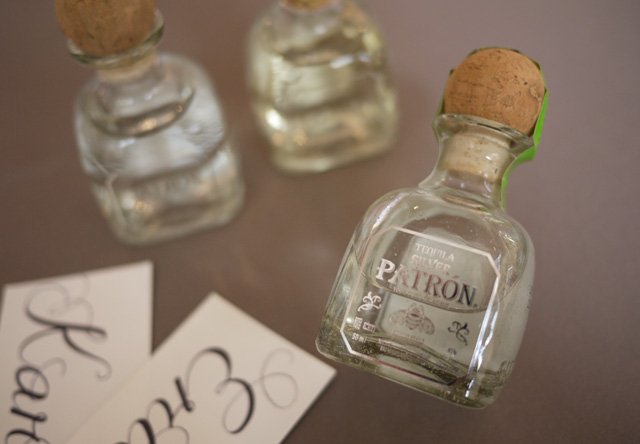 Start by removing all the stickers from the bottle. Use acetone or nail polish remover to remove any leftover residue.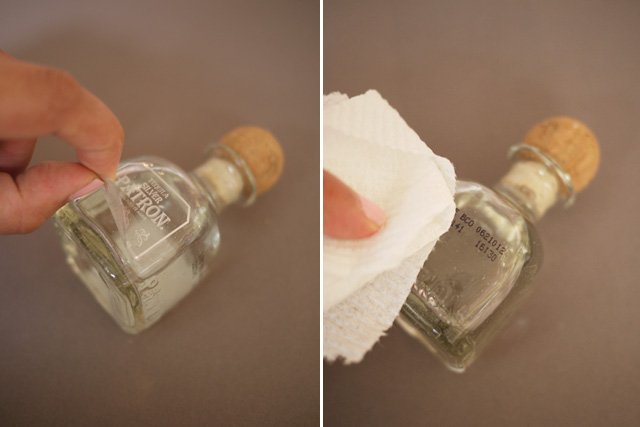 Wrap painter's tape around the base of the bottle, at a slight angle. Make sure the bottom edge of the tape is smoothed down. Bring the other side of the tape across so the two pieces meet at a point. Tape on a ziplock or plastic bag while still exposing the bottom edge of the tape.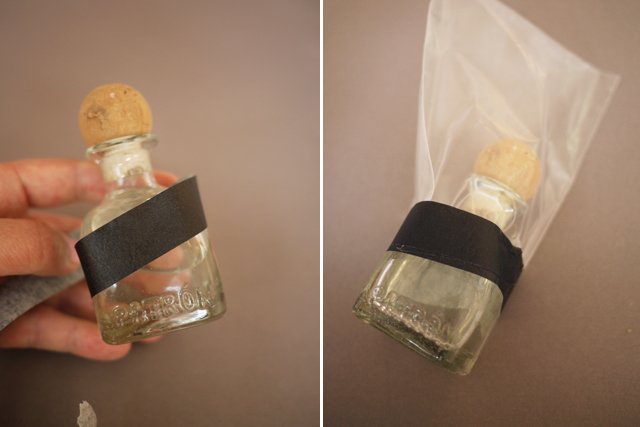 Lightly spray multiple and even coats of paint onto the bottle from a couple feet away. Be sure to always spray paint outdoors in a well ventilated area.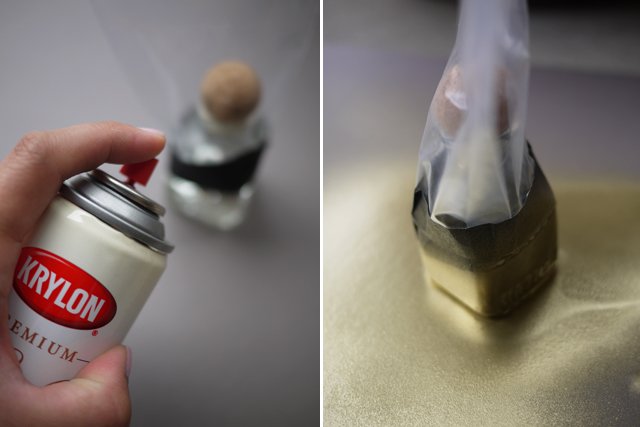 Allow to dry completely before removing the bag and tape. Take the hacksaw and saw a line across the top of the cork stopper.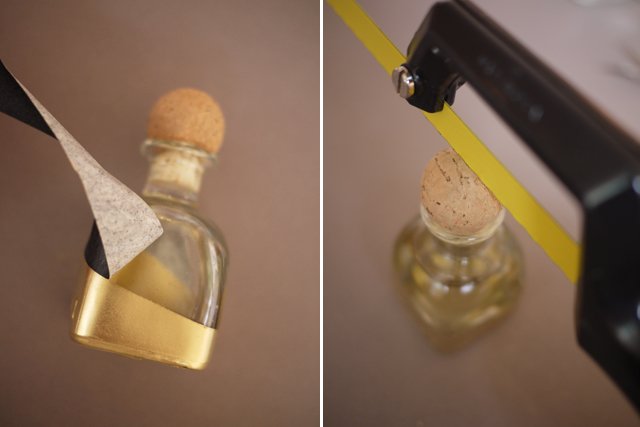 Stop about a quarter of the inch way down. Insert a paper name card and your custom Patrón placecard is finished!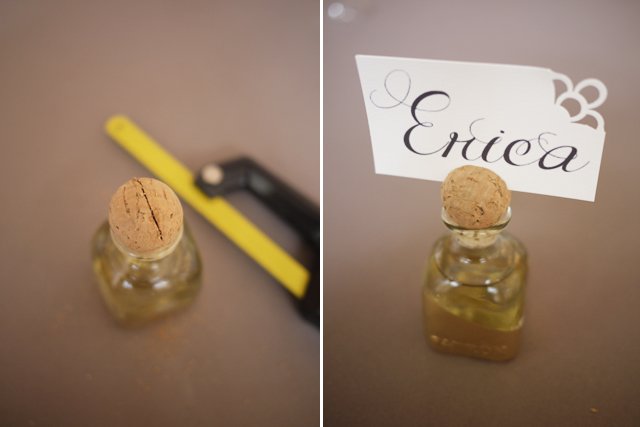 What can you create with a Patrón bottle? Don't forget to sign up and submit your creation for a chance to win $10,000. Cheers & good luck!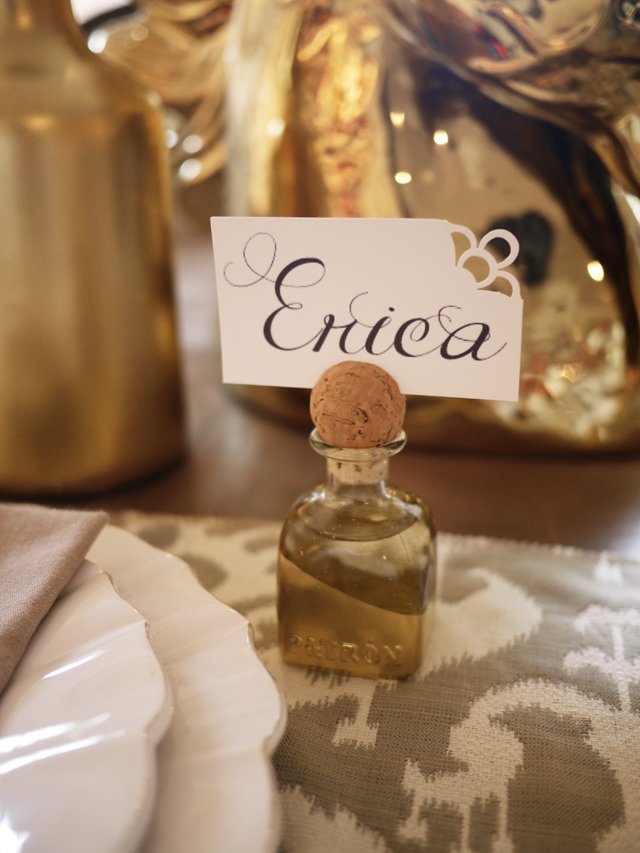 (images by HonestlyYUM)