I've been wanting to make my own tiered dessert stand for awhile now. However, the risk of potentially cracking perfectly precious vintage plates was seriously limiting my motivation. So after much research and time spent at the hardware store, I've found a foolproof way to safely drill holes into porcelain. You'll need a power drill and perhaps another set of hands but trust me, it's totally worth it and actually super easy. Plus, they make fabulous gifts for mom!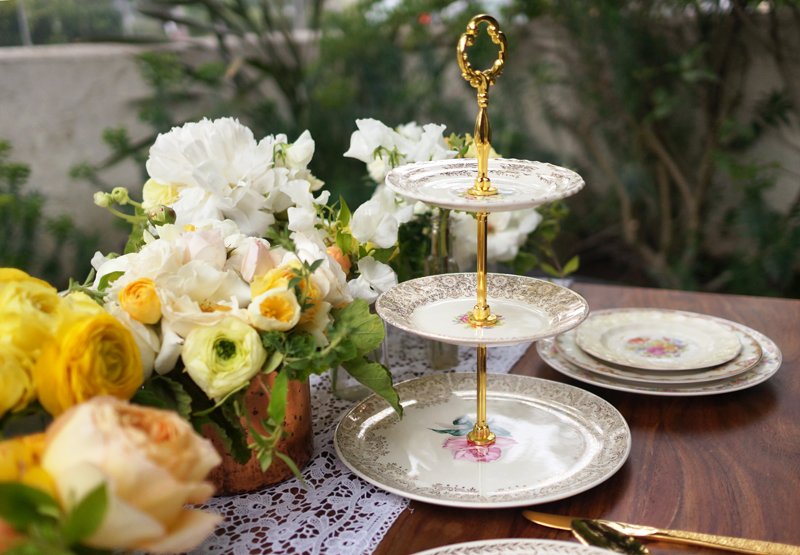 You'll need: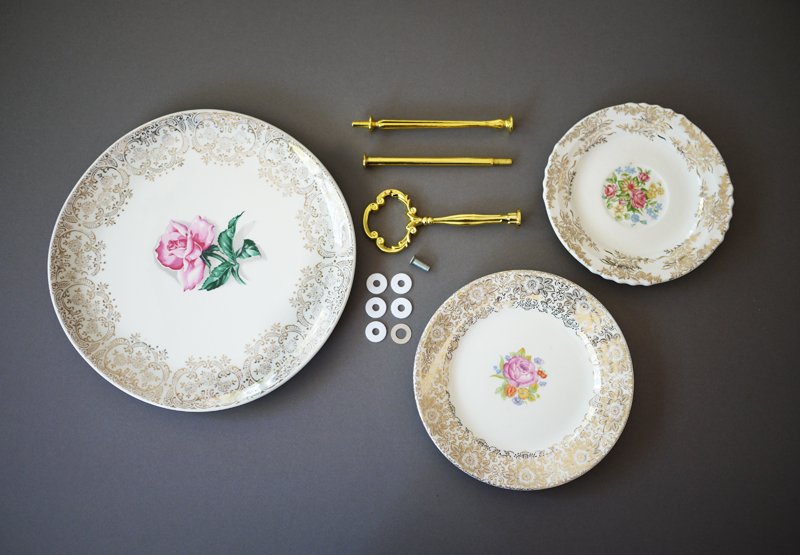 Make sure the diamond drill bit will create a hole large enough for the brass fittings to fit through. Insert the bit into the drill. Using a permanent marker, mark a small X over the center of the plate.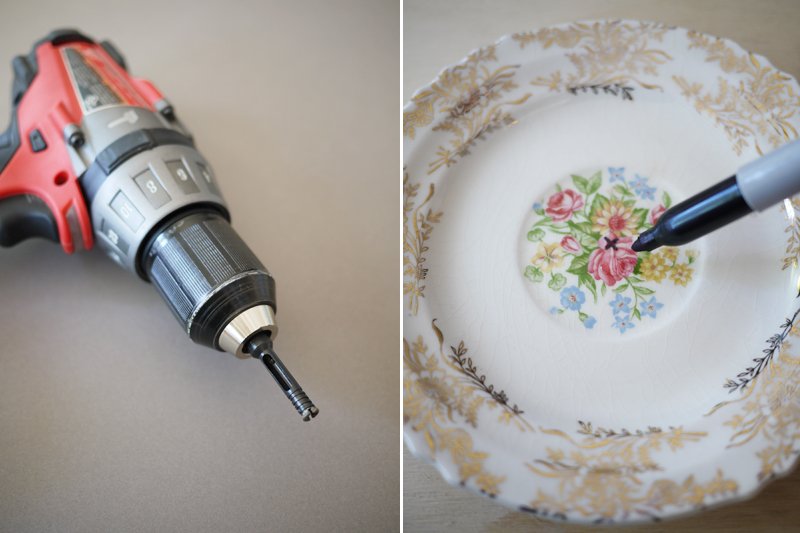 Place a plate over the wood block. Pouring a few drops of water over the mark will help lubricate and cool down the drill bit while drilling and prevent the plate from cracking. Hold the drill at a 45 degree angle and at a slow speed, start drilling over the mark. Slow and steady is the key – do not apply too much pressure. Let the drill do the work! It helps to have someone hold the plate steady while the drill is in action.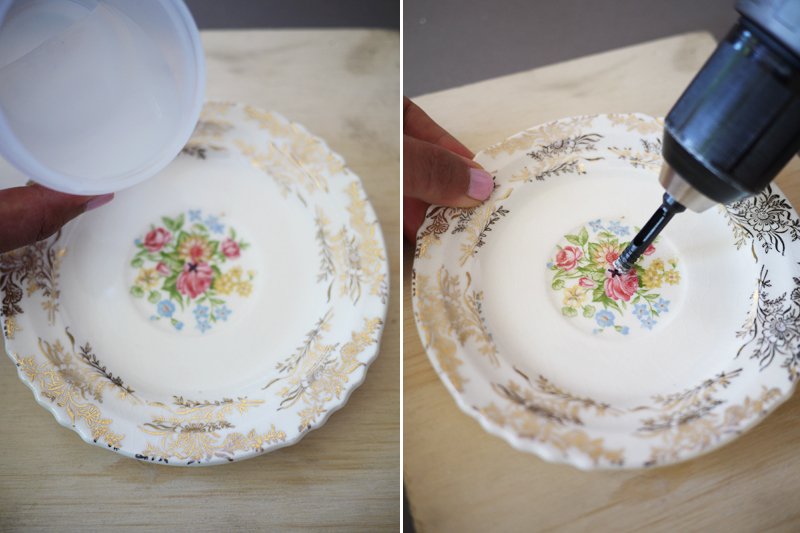 Once a notch has been made in the plate, slowly tip the drill upright at a 90 degree angle and apply only the slightest bit of pressure downwards. Add a few more drops of water if necessary. Remember, pressure and heat will crack the plate – be sure to keep very low pressure and keep the bit cool.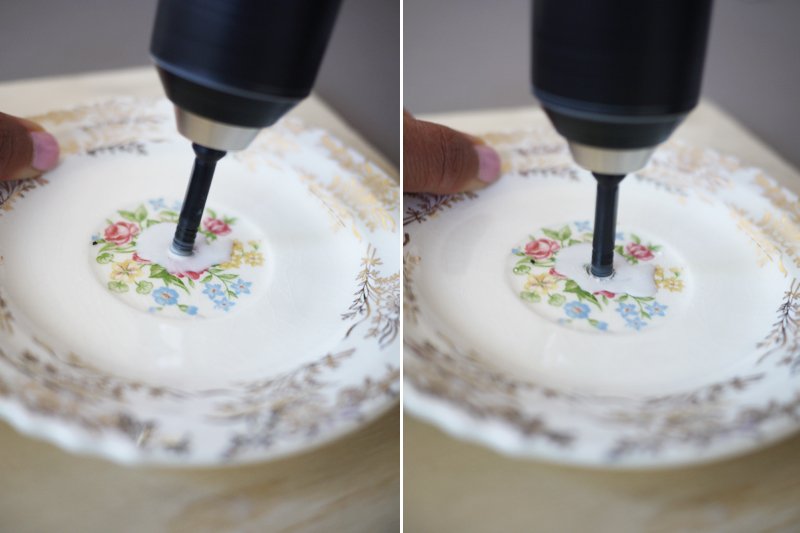 After about 20-30 seconds, the bit should pierce directly through the plate. Repeat the same steps for the other plates. After each plate is cleaned, insert the screw and a washer from the bottom of the largest plate.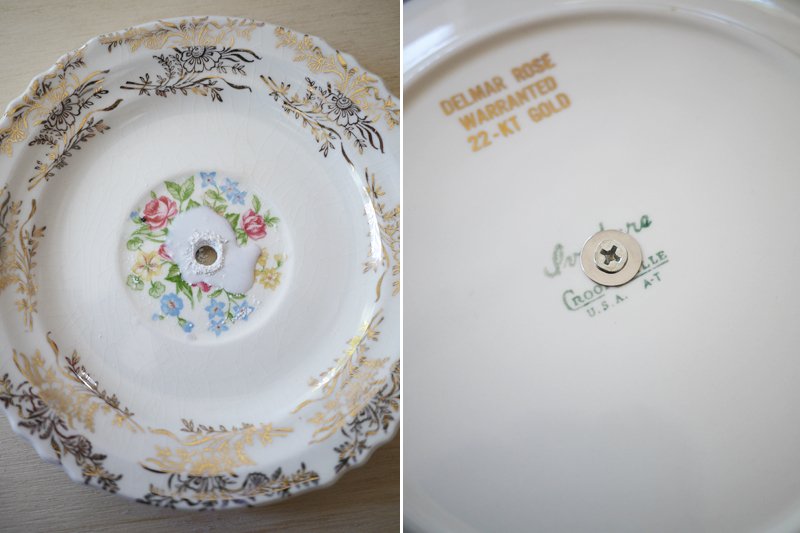 Place a foam washer over top of the plate. Screw on the first fitting and tighten with a screwdriver.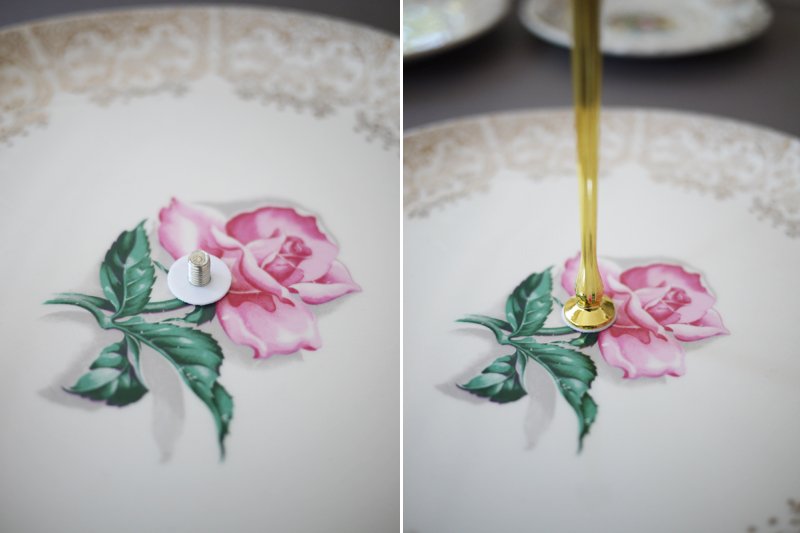 Add a another foam washer over the fitting before adding the second plate.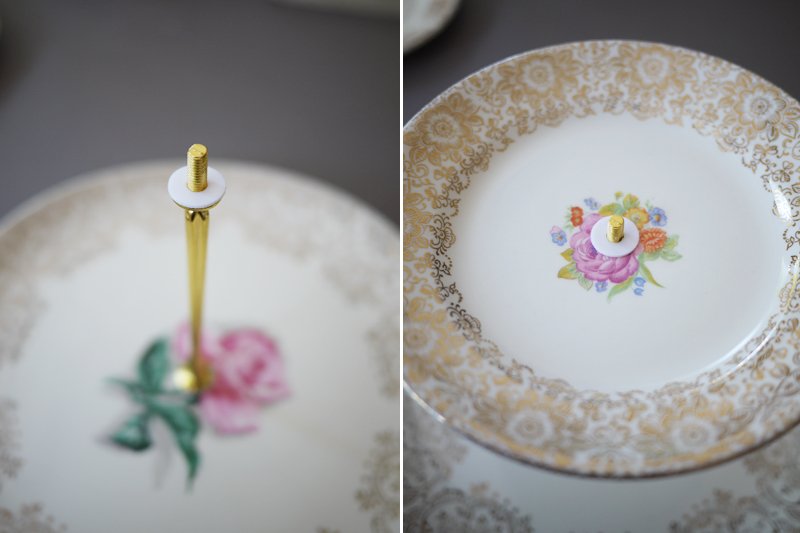 Continue alternating washers, fittings, washers and plates.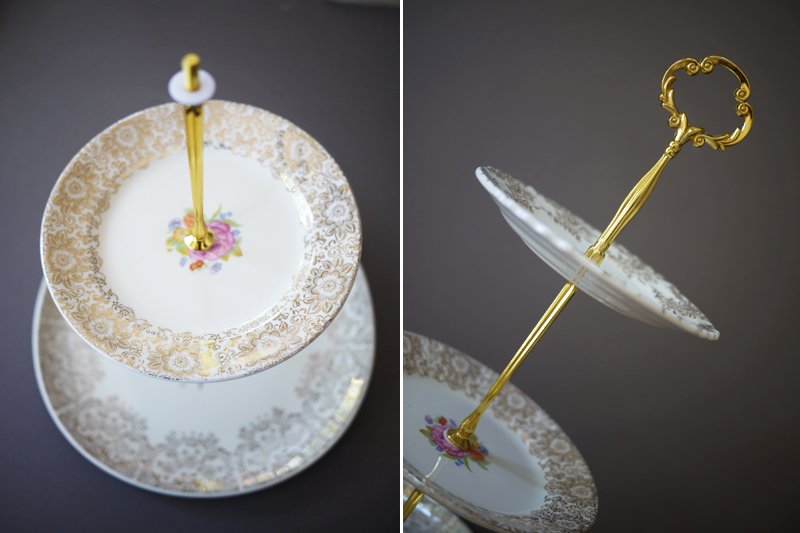 Your dessert tray is finished!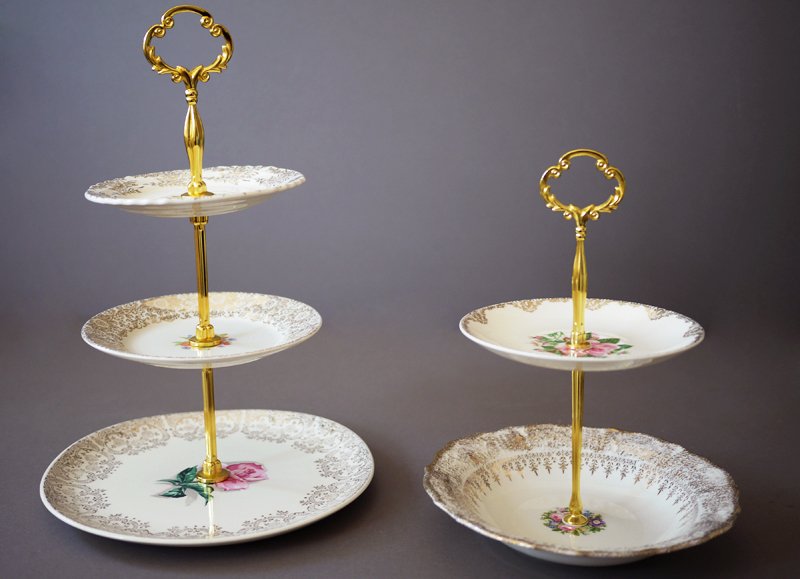 They're ready for just about any sweet treat. I also like to use them as jewelry stands for rings and bracelets. Have fun!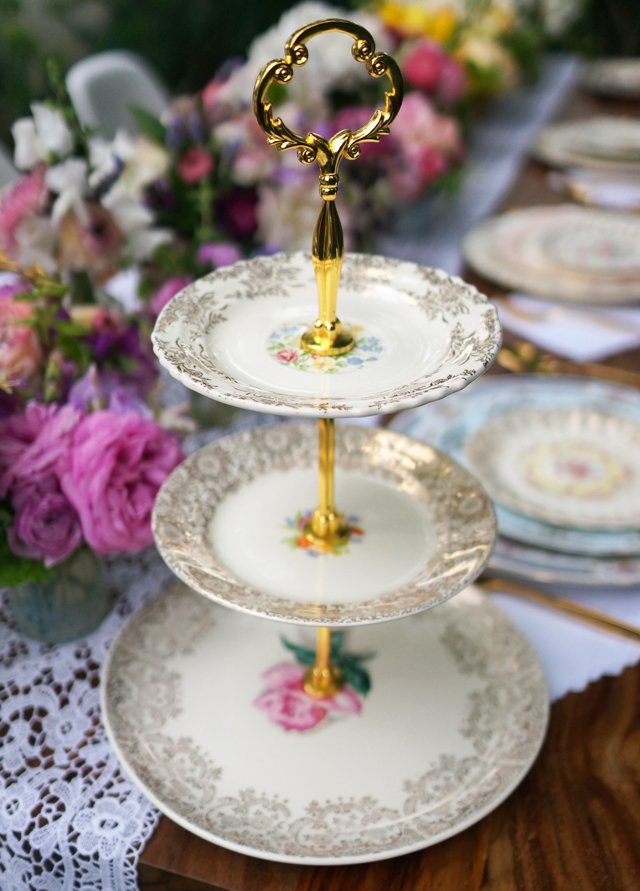 (images by HonestlyYUM)