Call it cliché but my mom is obsessed with roses. Obsessed. I even recently learned that when I was born she demanded there be a bouquet of roses by her side. With little response (good job Dad) she finally took it upon herself, while in labor, to pick some from the local rose garden! That being said, when creating a Mother's Day brunch cocktail, I had one required ingredient . . . rose. This cocktail is a combination of two classic cocktails, the Clover Club and the Ramos Fizz. It is beautifully light and festively pink. Perfect for brunch and perfect for mom.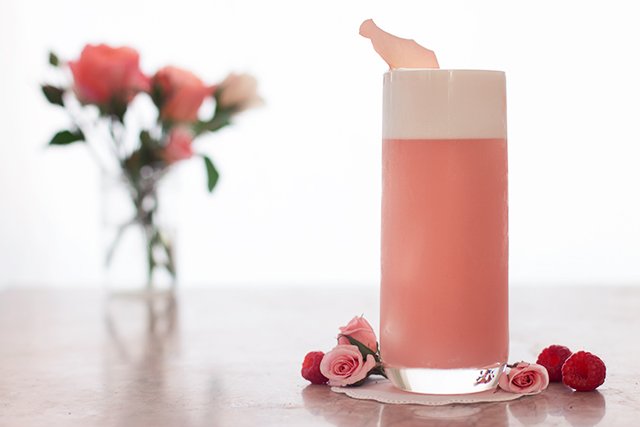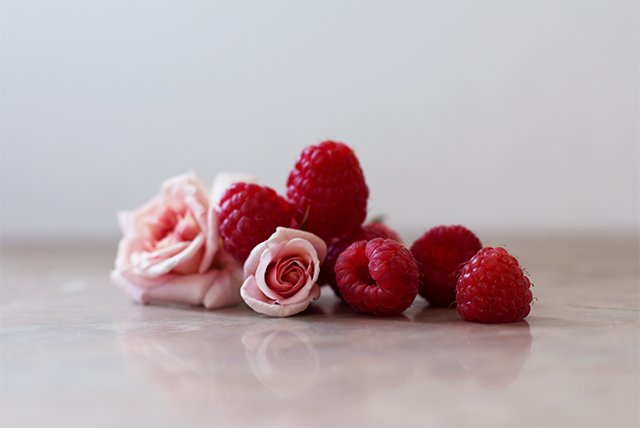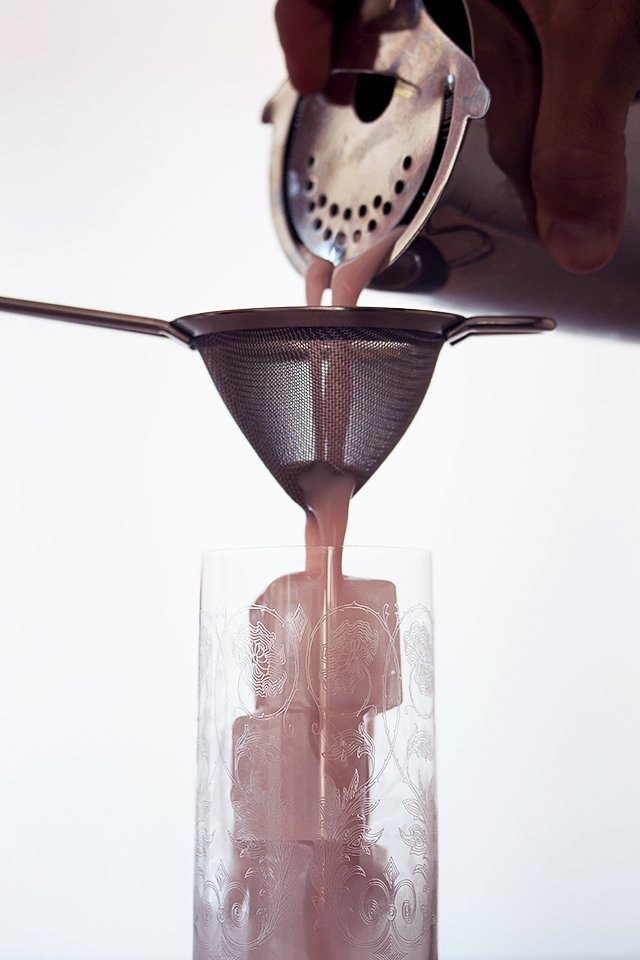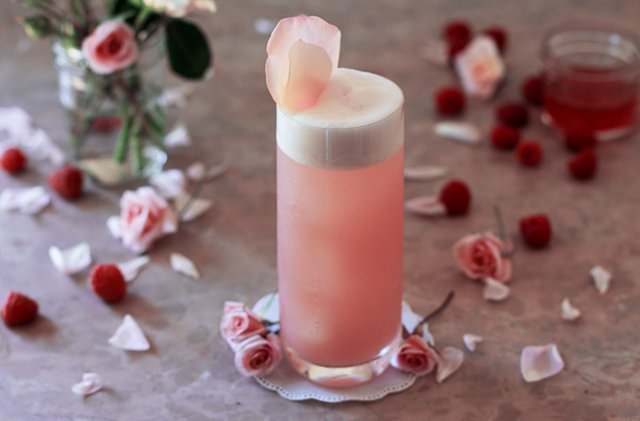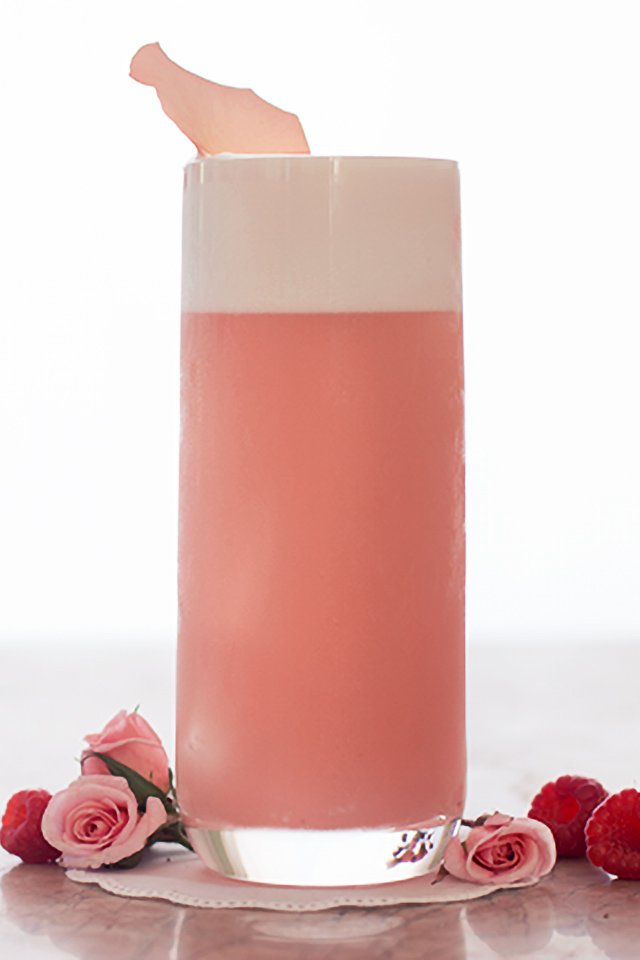 INSTRUCTIONS
For the raspberry syrup
Combine sugar and water in a saucepan over medium heat until sugar is dissolved. Bring to a simmer and then remove from heat and let cool completely (approximately 30 minutes) before adding the raspberries. I like to combine the raspberries once the syrup has cooled because you get a bright, fresh flavor, rather than a cooked, jammy flavor.

Once you've added the raspberries to the saucepan with the syrup, use a potato masher to crush them to a pulp. If you don't have a masher you can use a large spoon or the bottom of a glass. Pour the resulting mixture through a fine mesh strainer to remove the pulp.
To make the cocktail
Add the egg white to your shaker and shake for 10 seconds without ice or any other ingredients. This will help you to create the lovely light foam that gives this drink its silky texture. Once you've agitated the egg white, fill your shaker with the remaining ingredients, except for the sparkling water. Add ice and shake vigorously for a full 30 seconds.

Once thoroughly shaken, add ice and the sparkling water to your glass and double-strain the shaker contents overtop. I like adding the sparkling water to the bottom of the glass, pouring overtop, so that the bubbles incorporate throughout the drink without stirring. Garnish with a rose petal and straw.
(images by HonestlyYUM. This drink is brought to you as part of the Joy the Baker Mother's Day menu with floral design by Twig and Twine and dishware by Dishwish.