With the Kentucky Derby right around the corner I thought it was about time that I start perfecting my mint julep skills. This iconic drink is so simple to make, yet there are a few tricks that will make your juleps a guaranteed winner. For instance, I highly recommend purchasing a few julep cups. I ordered mine via KegWorks. Not only do they look awesome, but they're just the right size and the metal will make/keep your drink extra cold . . . perfect for a hot, humid day at the races.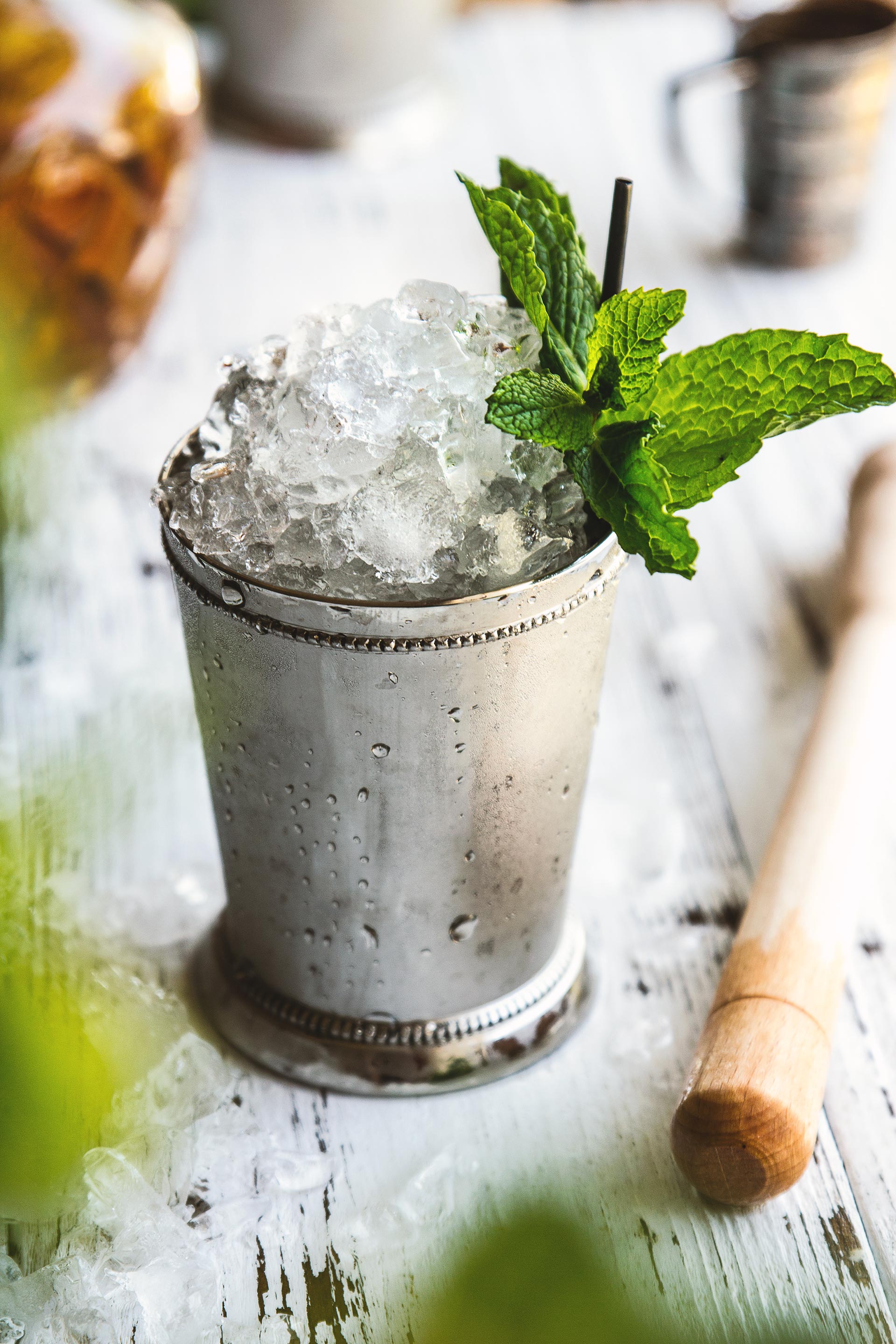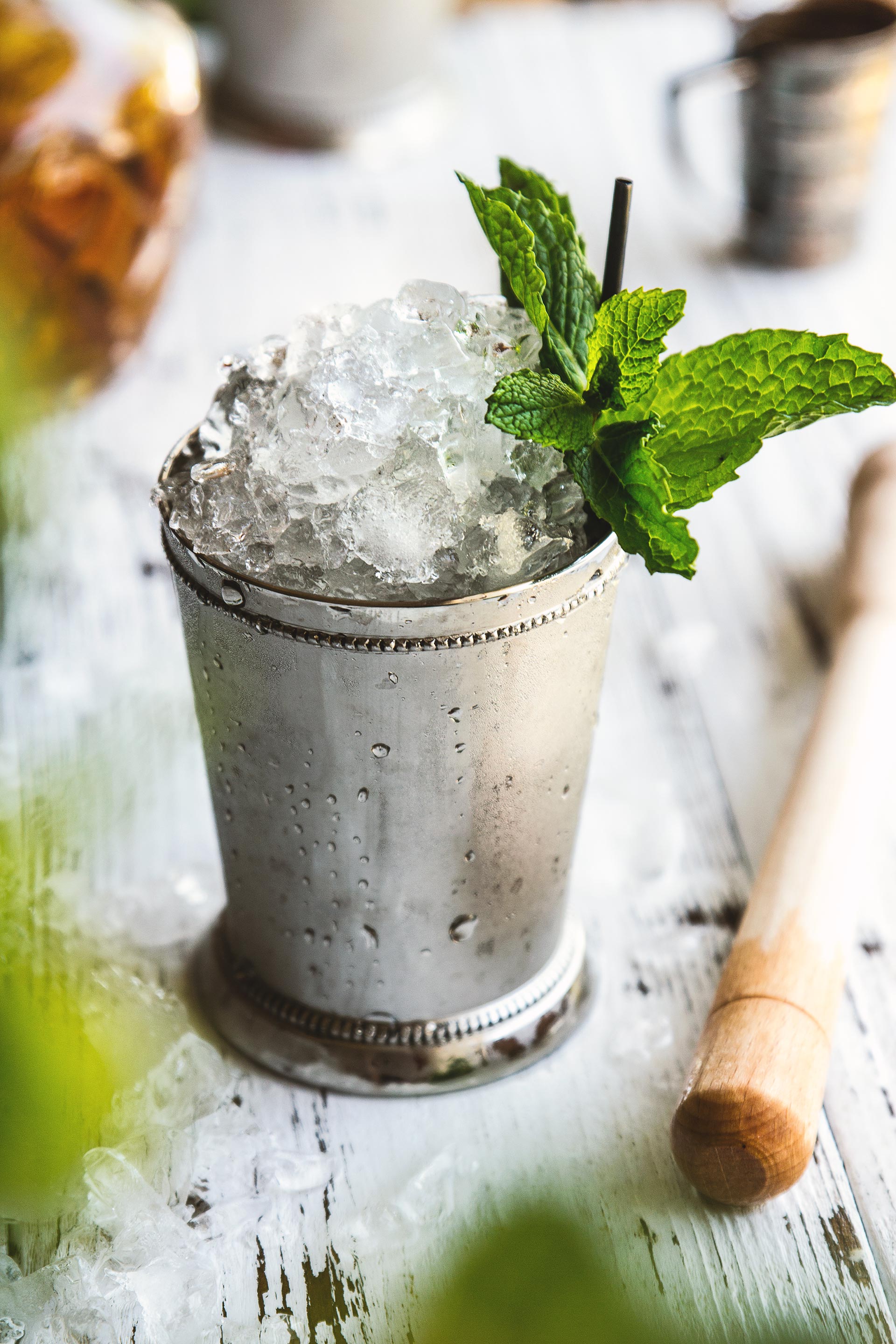 [linktopost slug="tools-of-the-trade"]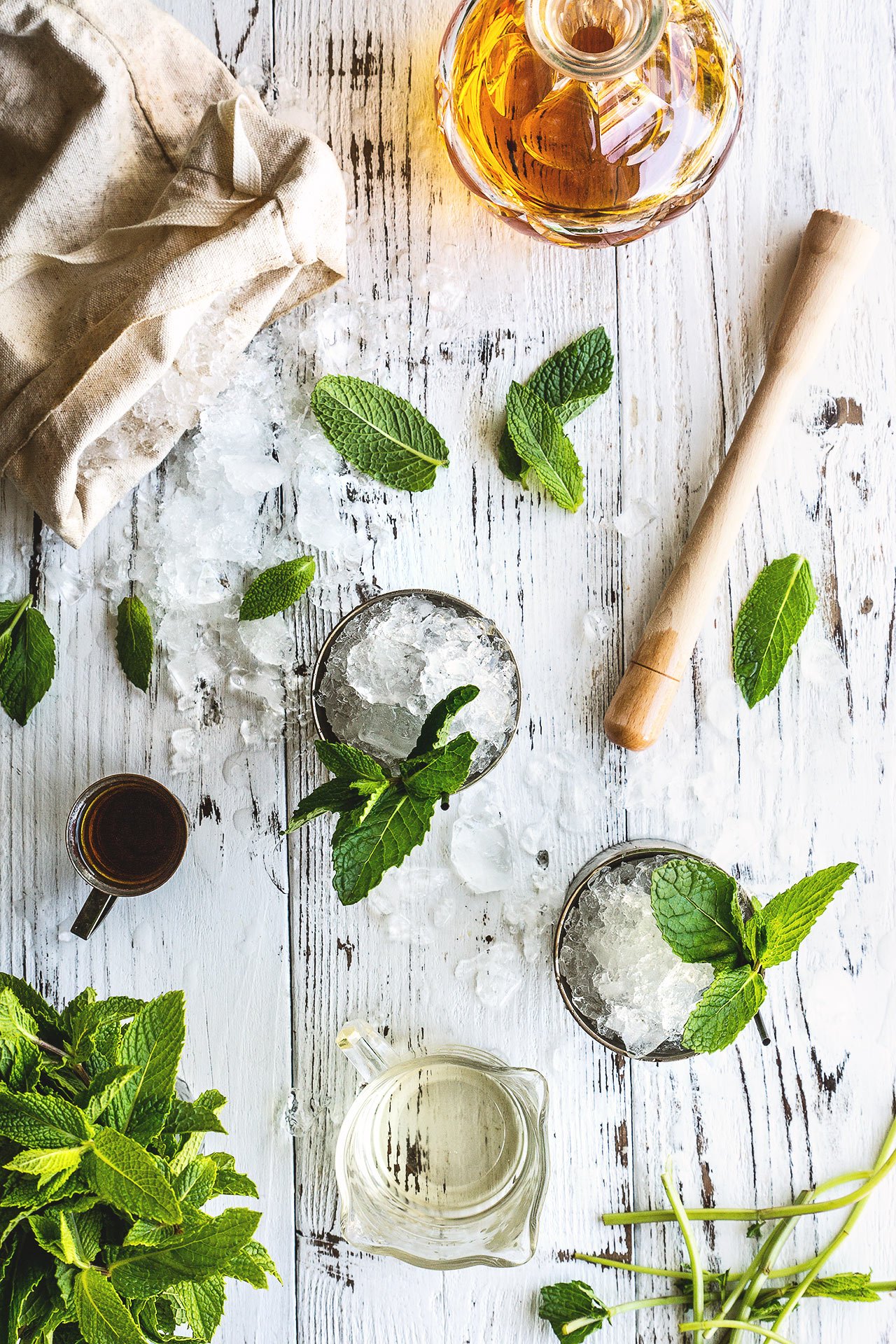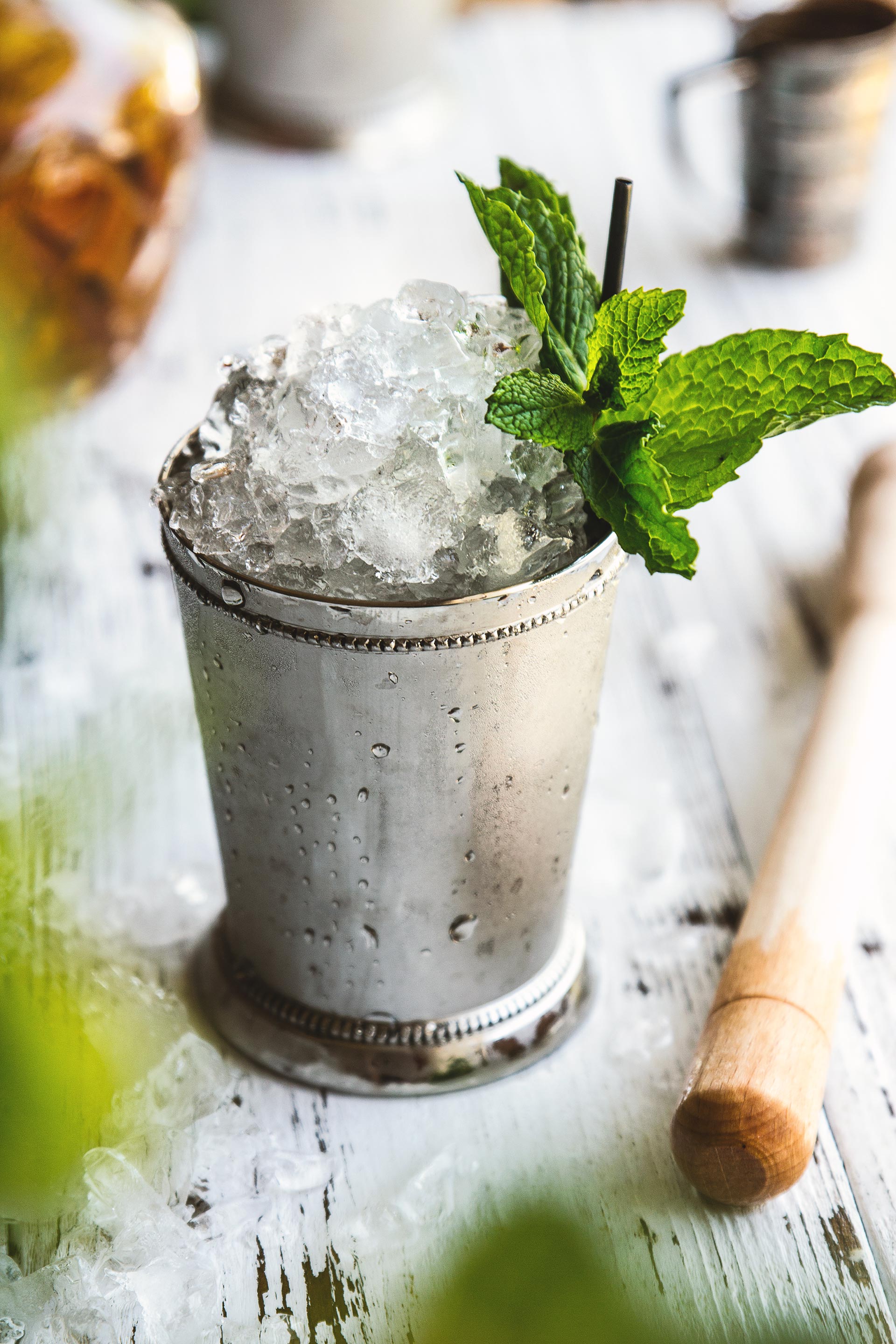 INSTRUCTIONS
Start by removing the mint leaves from their stems and place in the bottom of the julep cup. Add simple syrup and muddle very lightly. If you don't have a muddler you can use the back of a spoon. The goal is not to break apart the mint, but rather to release the oils from the mint, infusing the simple syrup with mint flavor.

Next, add the bourbon and fill half of the julep cup with crushed ice. Stir using a bar spoon or swizzle stick so that the mint, syrup, bourbon and ice are thoroughly mixed. I crushed my ice in a food processor, but you can also use a blender or a lewis bag and mallet.

Now that all of the ingredients have been added and you've given a quick stir, add even more ice. You'll want to fill with crushed ice up and over the rim of the julep cup. At this point your drink will be ice-cold, and your cup frosty with condensation.

Lastly, garnish with a large sprig of mint. Place your straw next to the garnish so you can smell the fresh mint while you sip.
(images by HonestlyYUM)