The smoked bucatini carbonara is one of the most popular dishes at Superba Snack Bar, where they make and smoke their own pasta. Smoked pastas are much more subtle than they sound and paired with a creamy carbonara sauce and a runny slow poached egg, it's no wonder why this dish is never coming off the menu at Superba. And this isn't just any poached egg. A slow poached egg has yolk that is so velvety and sexy that you (like me) will find yourself justifying the purchase of an immersion circulator. Lucky for us, Chef Neroni is sharing this amazing recipe with HonestlyYUM, but without the smoking process. Here's a behind-the-scenes look at how it's all done.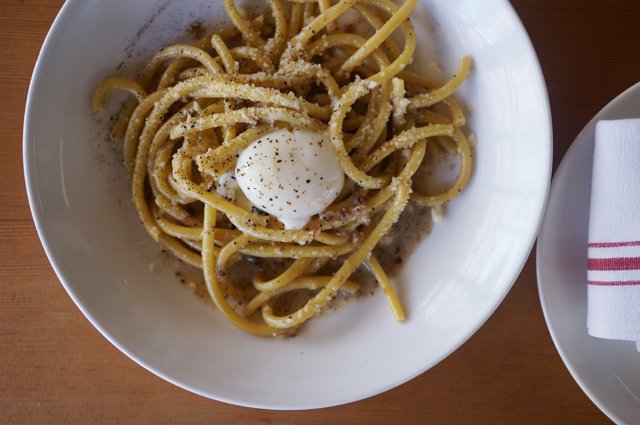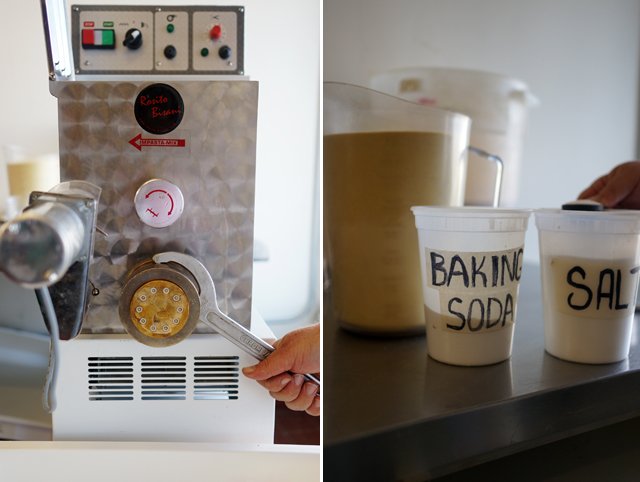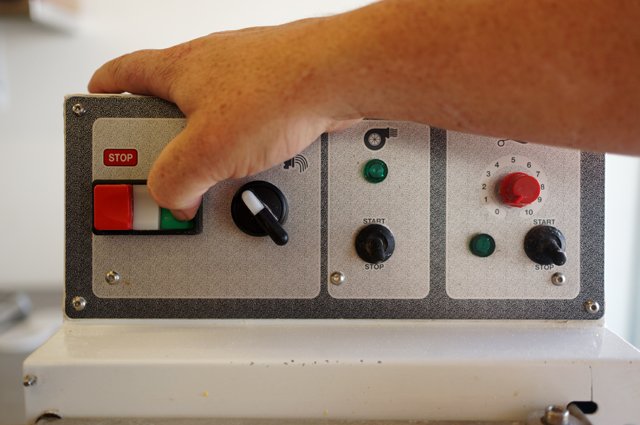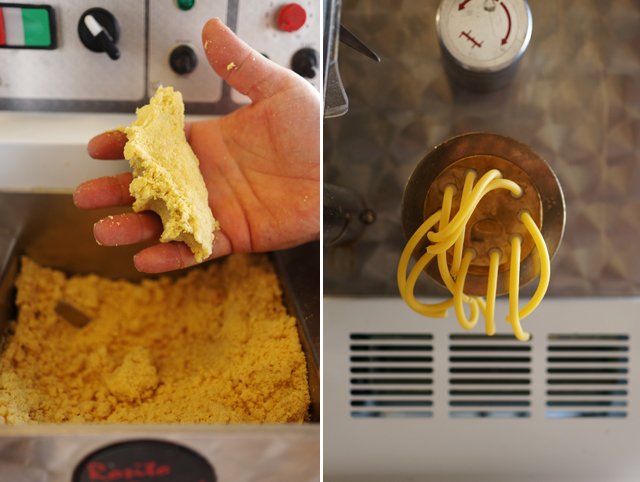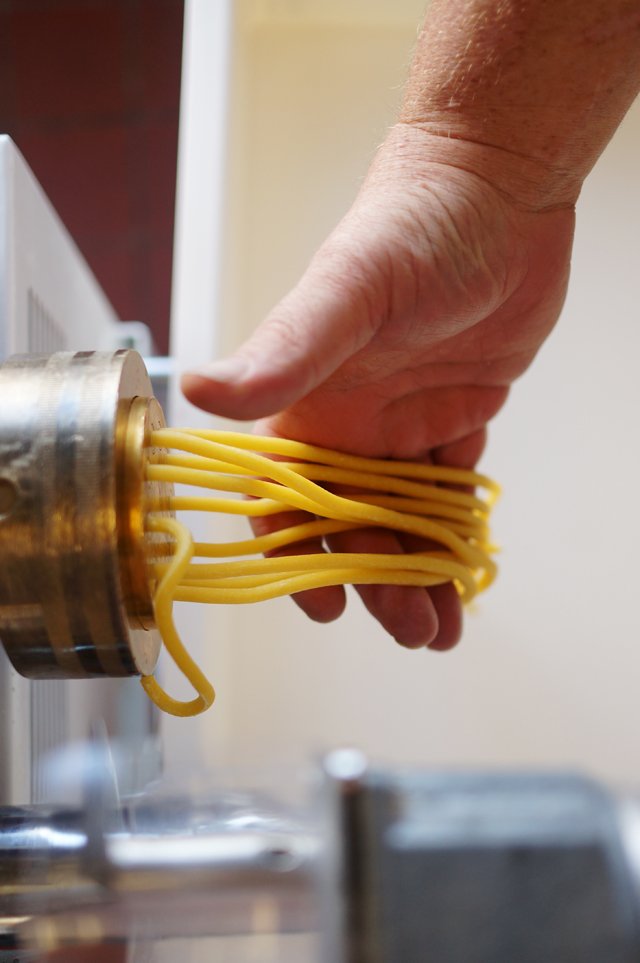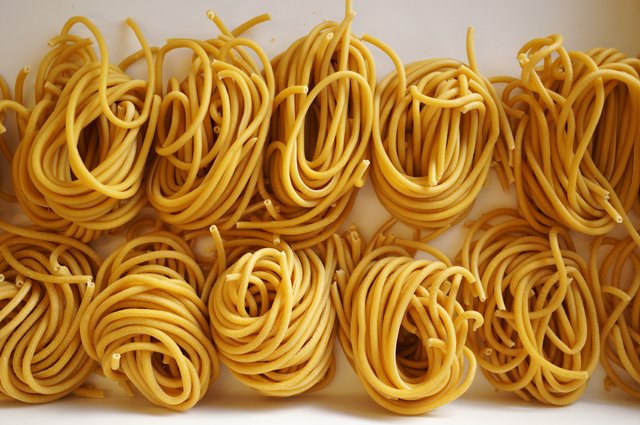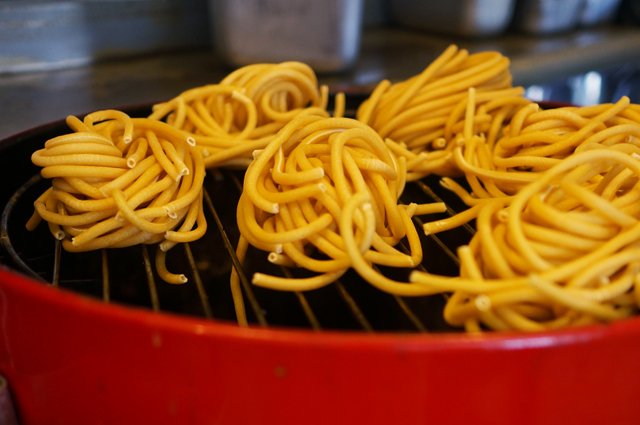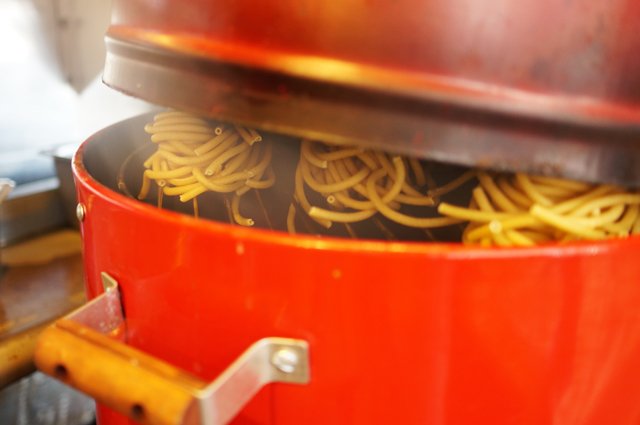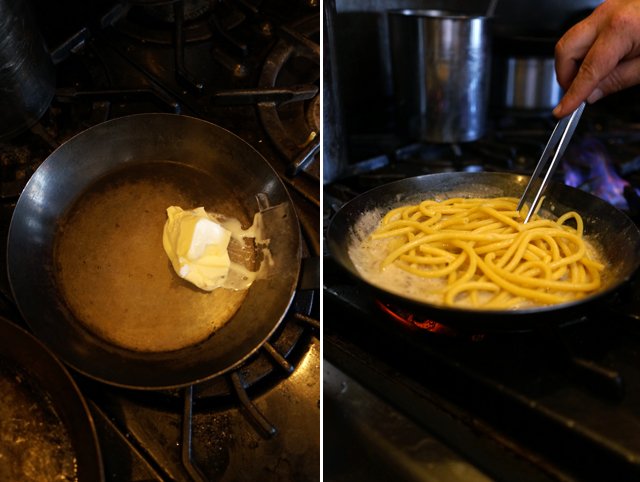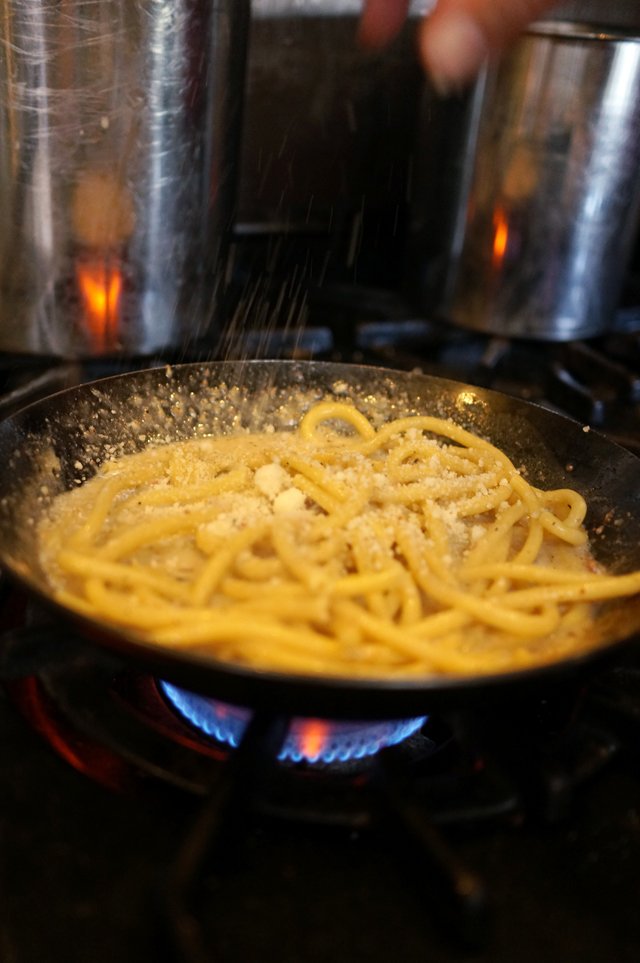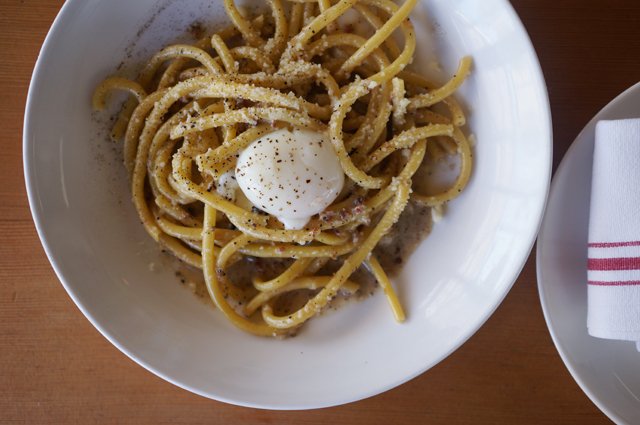 INSTRUCTIONS
Cook the bucatini in salted boiling water until it is al dente.

While pasta is cooking heat the heavy cream, pancetta and mascarpone in a large saute pan. Cook on low to medium heat until sauce has reduced to a nape consistency.  This should take around 2 minutes.  Season with salt and pepper.

Toss pasta in the cream sauce, turn off the heat and add the Grana Padano.  Mix everything together and serve in a bowl. Finish with a slow poached egg on top.
(images by HonestlyYUM)