After months of hearing the buzz about Superba Snack Bar, I finally had the opportunity to check it out after they were kind enough to invite me for a tasting and a behind-the-scenes look at this popular eatery. Opened by Paul Hibler and Chef Jason Neroni, Superba Snack Bar fits perfectly into the laid-back beach vibe of Venice's Rose Avenue community in Los Angeles. The restaurant has an unpretentious, casual and intimate feel (sitting at the bar you have a view of the entire kitchen), but its food is anything but casual. Centered on the concept of small "snack" plates, Chef Neroni's dishes are seasonal and innovative and the pastas are a perfect example of how it all comes together so beautifully at Superba. I mean who thinks of making spaghettini out of wakame seaweed and then smothering it in a rich uni and miso butter sauce? Yeah, honestly genius.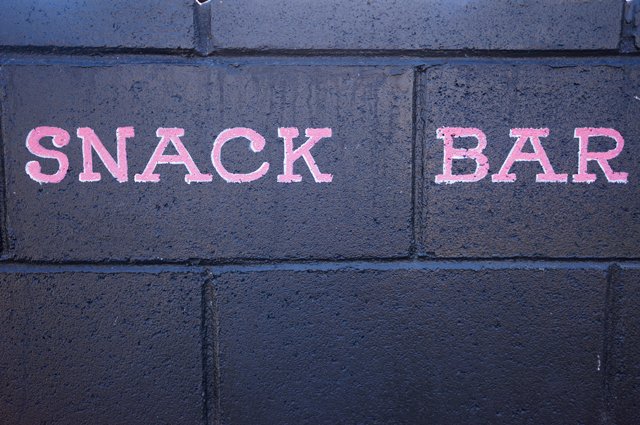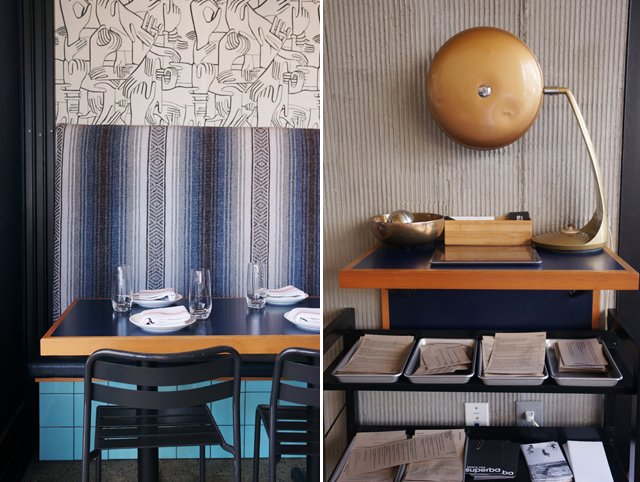 Superba smokes their own bacon for this bacon ramen with pork shoulder, pickled daikon and sambal.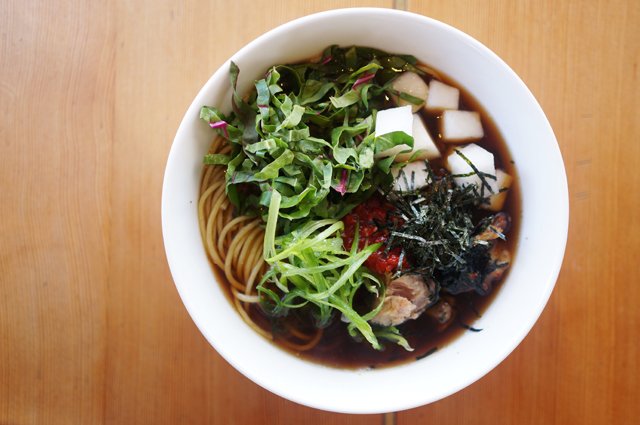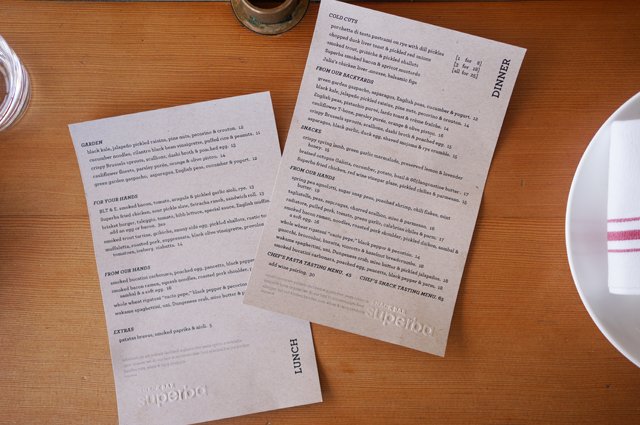 Chef Jason Neroni at the bar.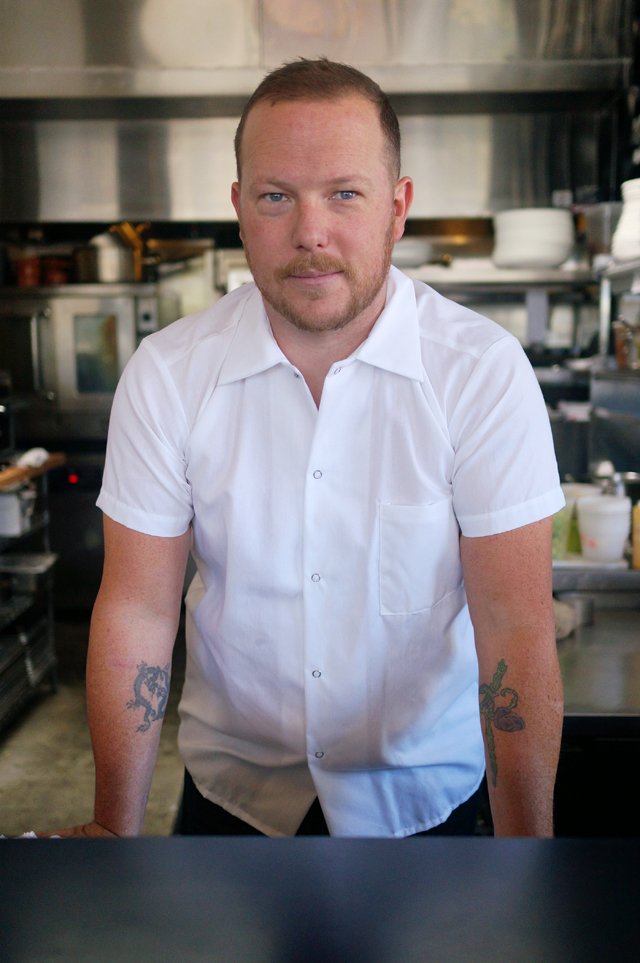 Smoked bucatini carbonara with a slow-poached egg. Superba's most popular pasta dish and for good reasons that should be obvious from this photo. Tune in tomorrow for a the recipe and a behind-the-scenes look at how this dish is made!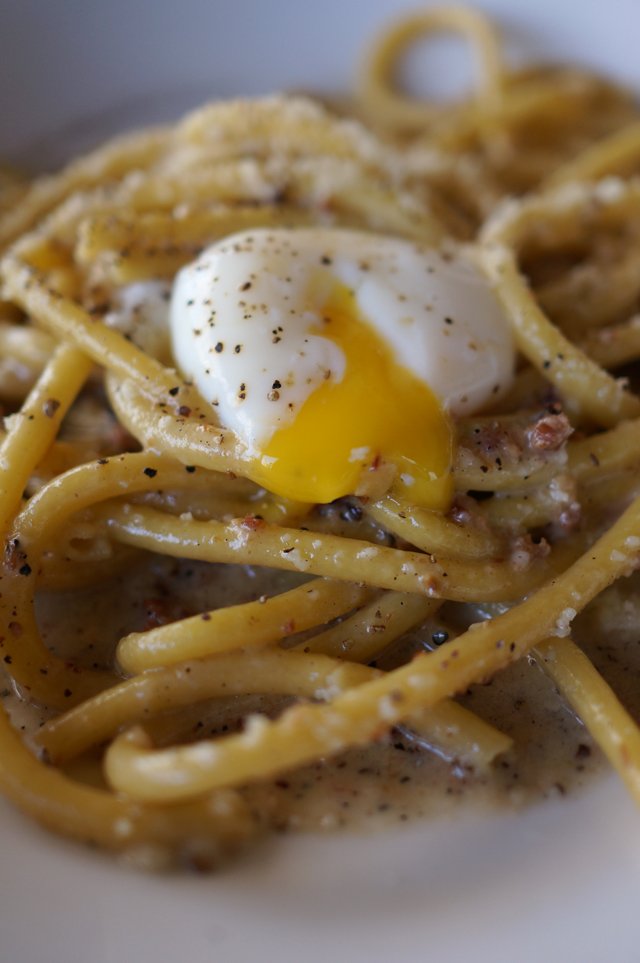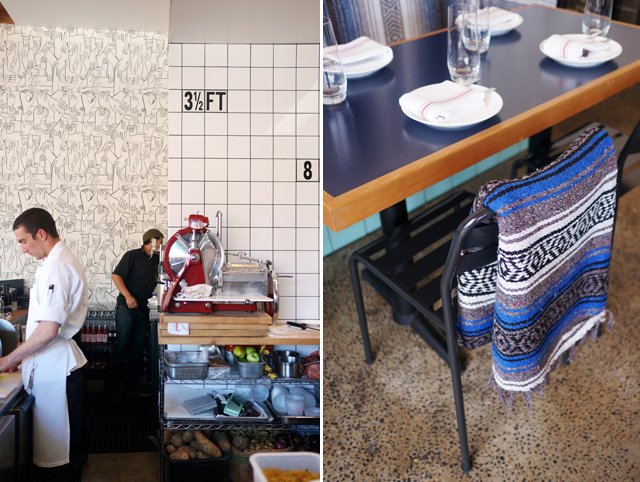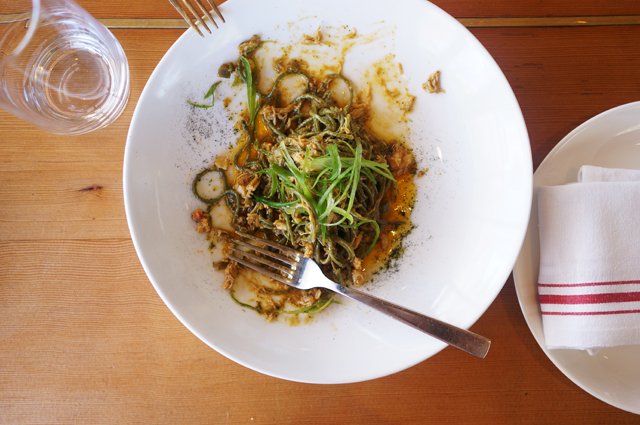 Hunks of dungeness crab in the wakame spaghettini. I still can't stop thinking about this dish.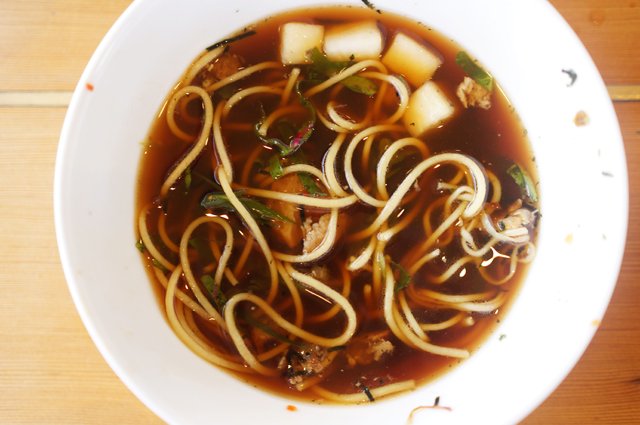 (images by HonestlyYUM)