I've been collecting colorful washi tape for awhile, never with a specific project in mind but simply because it's just so delightfully pretty. So when I decided to make a cake (and pancake stack) topper out of some of my pastel-colored tape, I knew it was just the beginning of a plethora of washi tape projects to come. I bet you, too, will find it irresistibly addicting. Grab some of this incredibly versatile tape for yourself and let's get bunting!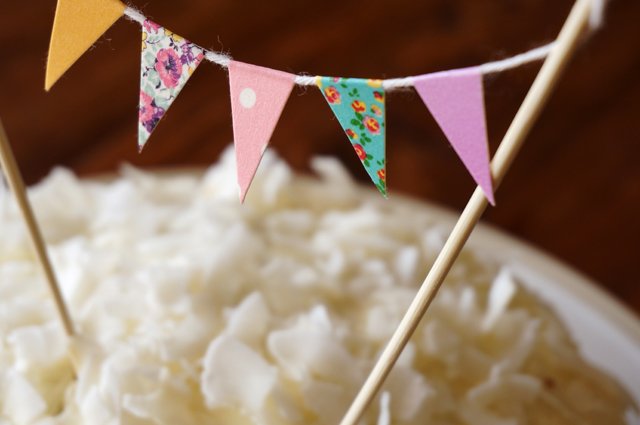 You'll need:

a variety of washi tape
1″ x 10″ white card stock
2 wooden skewers
butcher's twine
scissors
glue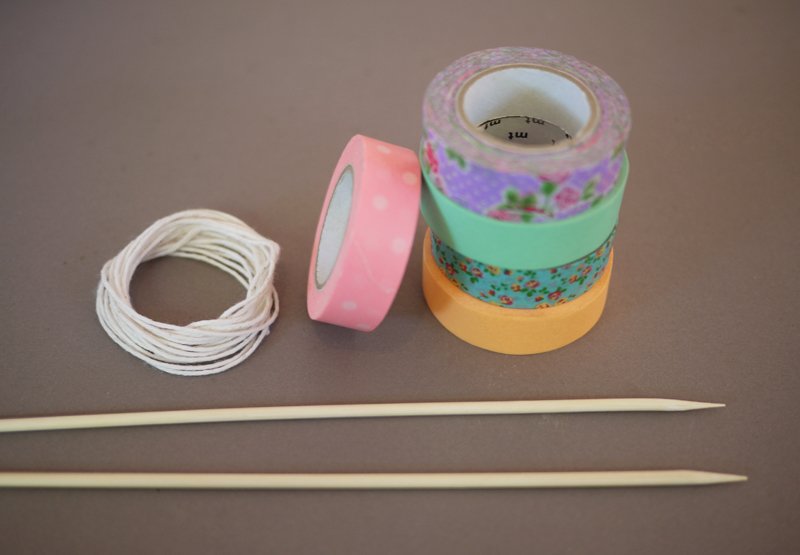 Start by taking a thick piece of card stock or paper and cutting it into a 1″ x 10″ strip. Because washi tape is lightweight and semi-transparent, the card stock helps weigh the flags down and the color opaque. Take a long strand of butcher's twine and center it  against the strip of paper, lengthwise.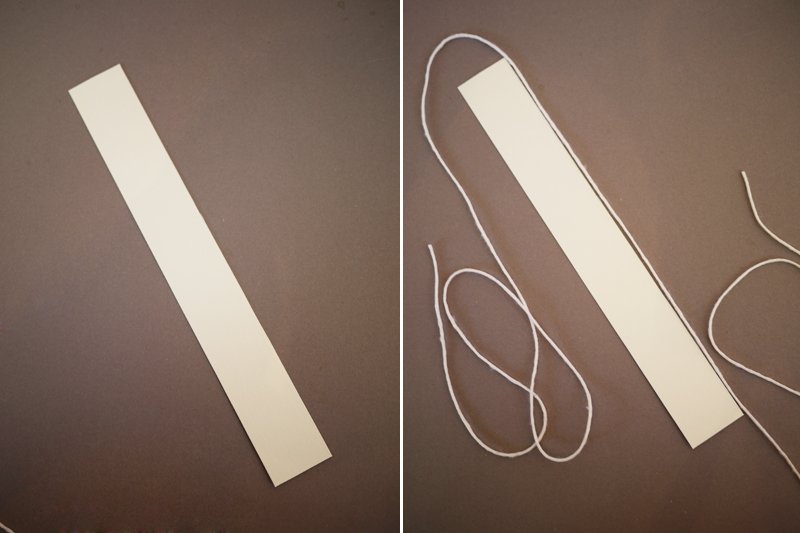 Paste a 2.5 inch piece of washi tape to the center of paper, crosswise. Fold the tape over to the other side, while keeping the string above the paper.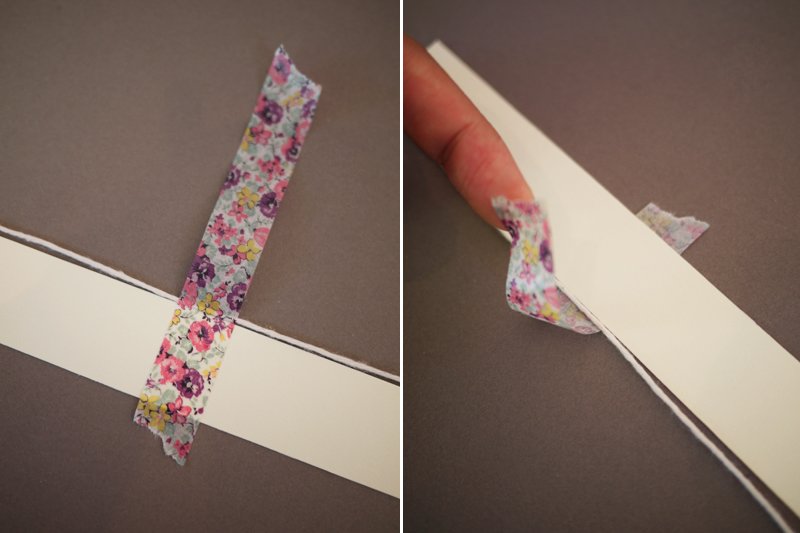 The two sides should line up. Washi tape is very forgivable so feel free to reposition to your liking. Trim any excess tape away.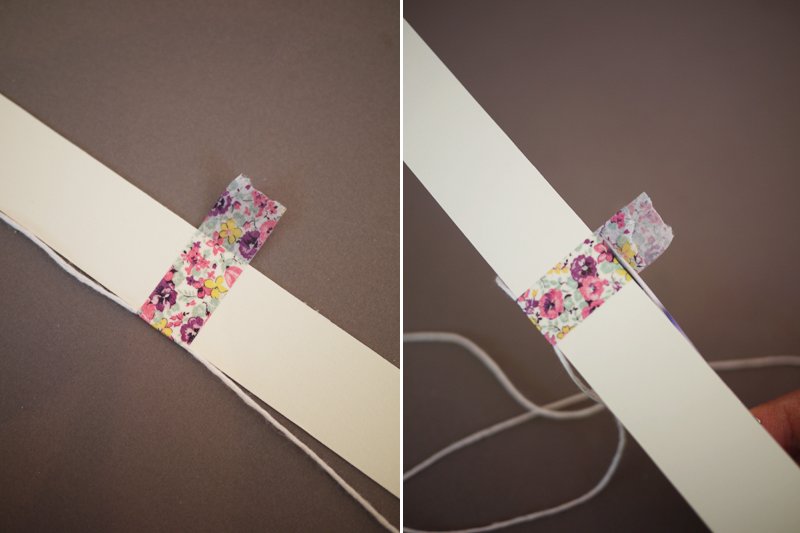 Repeat the same steps with the rest of the tape, leaving each piece 1/6″- 1/4″ apart. Don't forget to keep the string above the paper – don't tape the string onto the paper!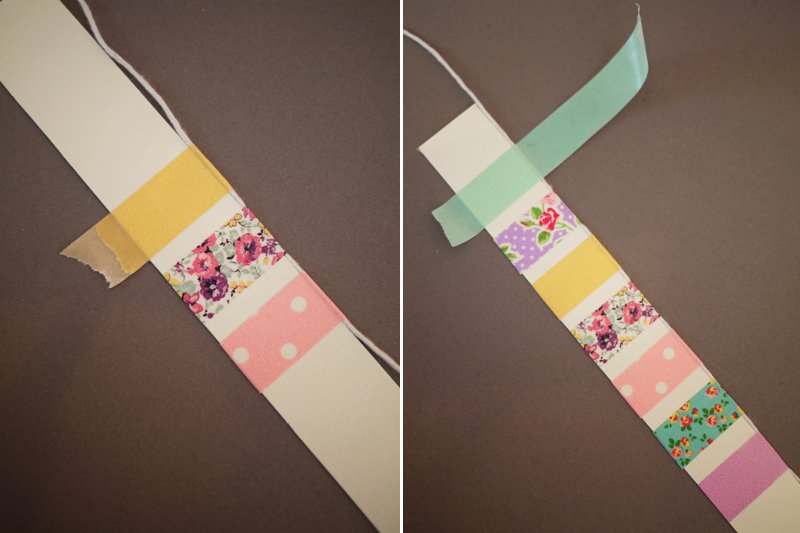 Starting from the middle of each taped off section, cut upwards to the string at an angle. Be sure not to cut the string.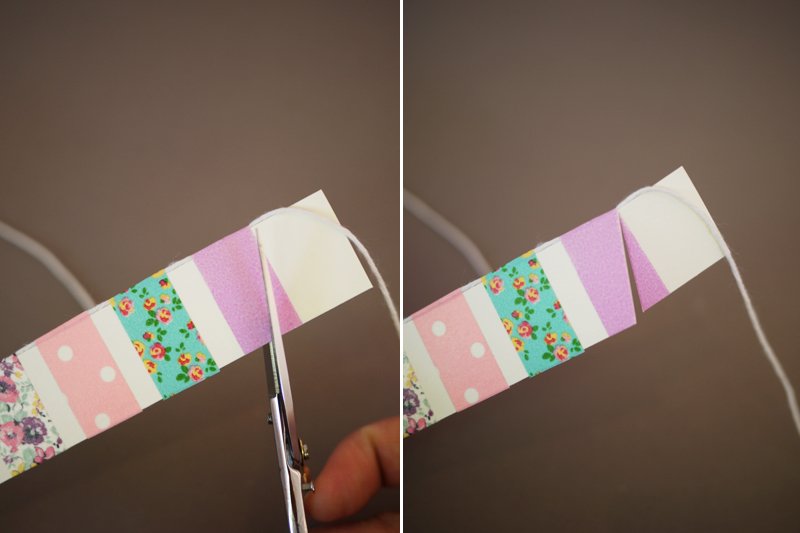 Do the same on the other side.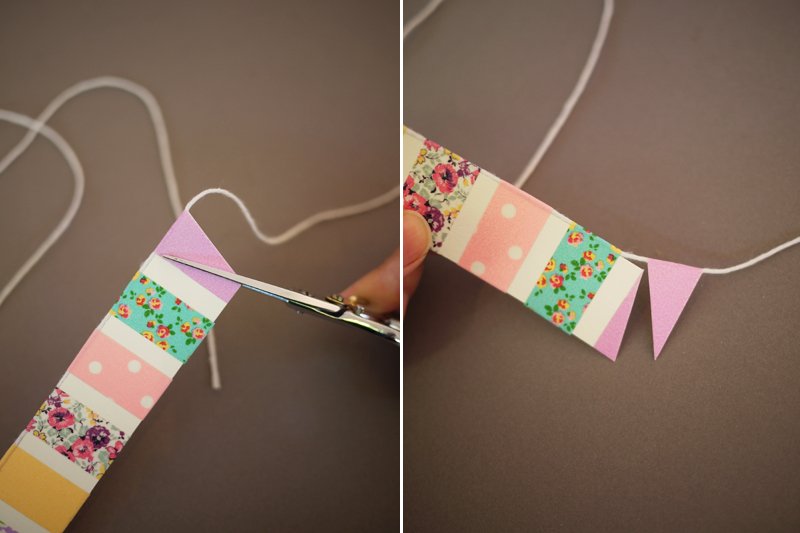 Repeat the steps until all the flags are formed.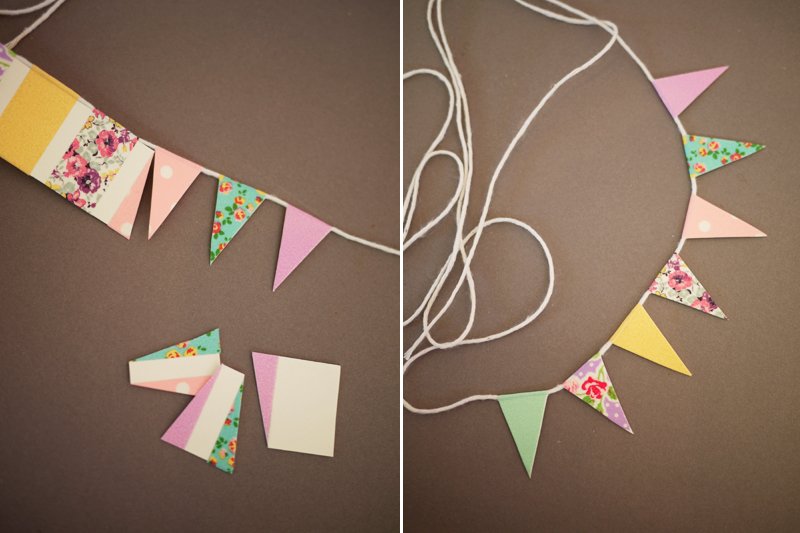 Apply a dab of glue onto the top of a wooden skewer before wrapping the end of the butcher's twine around it. Do the same to the other side. Allow to dry and trim the skewers from the bottom if necessary.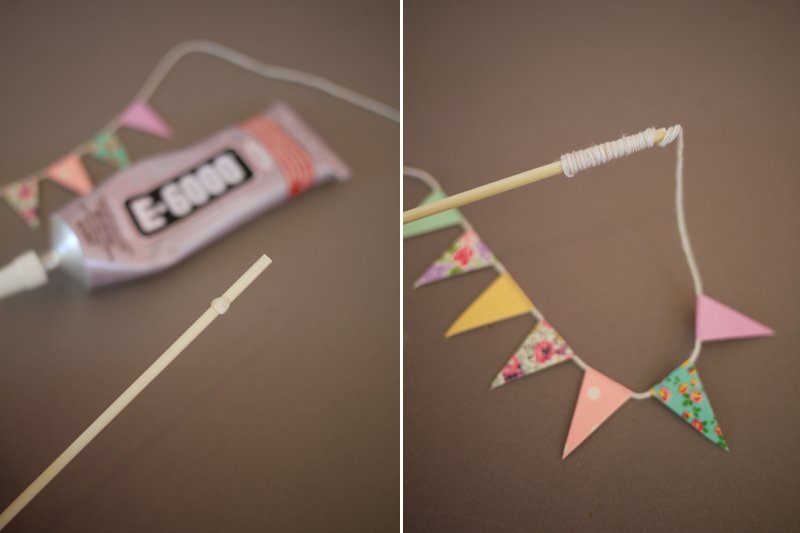 Insert into your favorite cake for a sweet topper!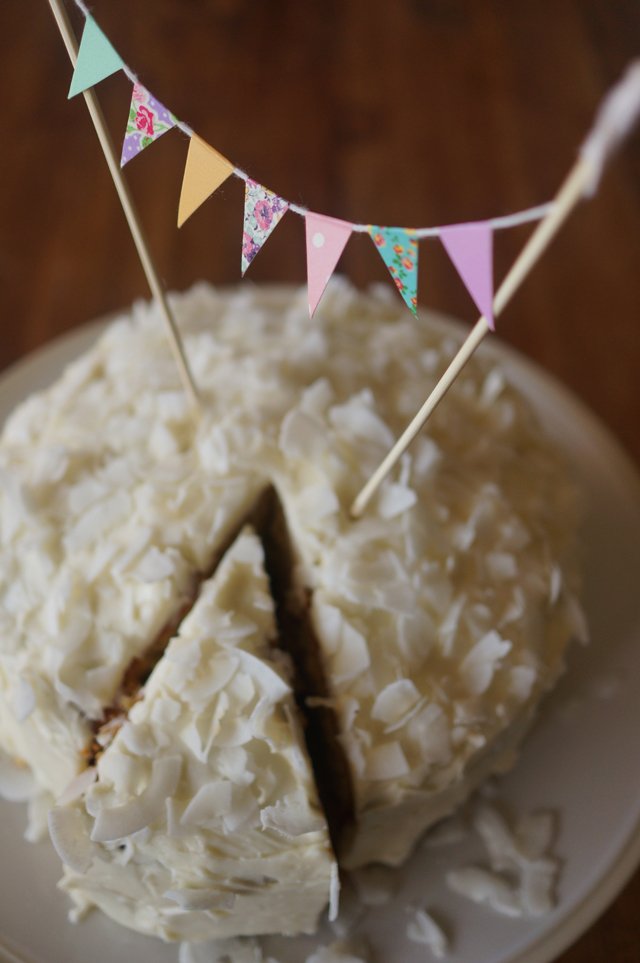 (images by HonestlyYUM)