I beg you, stop what you're doing and make this cocktail!! Well, I suppose you might need to head out for a few ingredients first, namely sansho powder, Calvados, and likely some shochu. All the more reason to enter today's giveaway!! After all, it wouldn't be the holidays here at HonestlyYUM without an Umami Mart giveaway – it's an annual tradition! If you've participated in the past, or if you've ever stopped by their shop, you know just how special Umami Mart is, and how lucky we are to have them here in our community. To enter to win this Shochu Set from Umami Mart simply follow the instructions at the bottom of the post, or head straight on over to Instagram.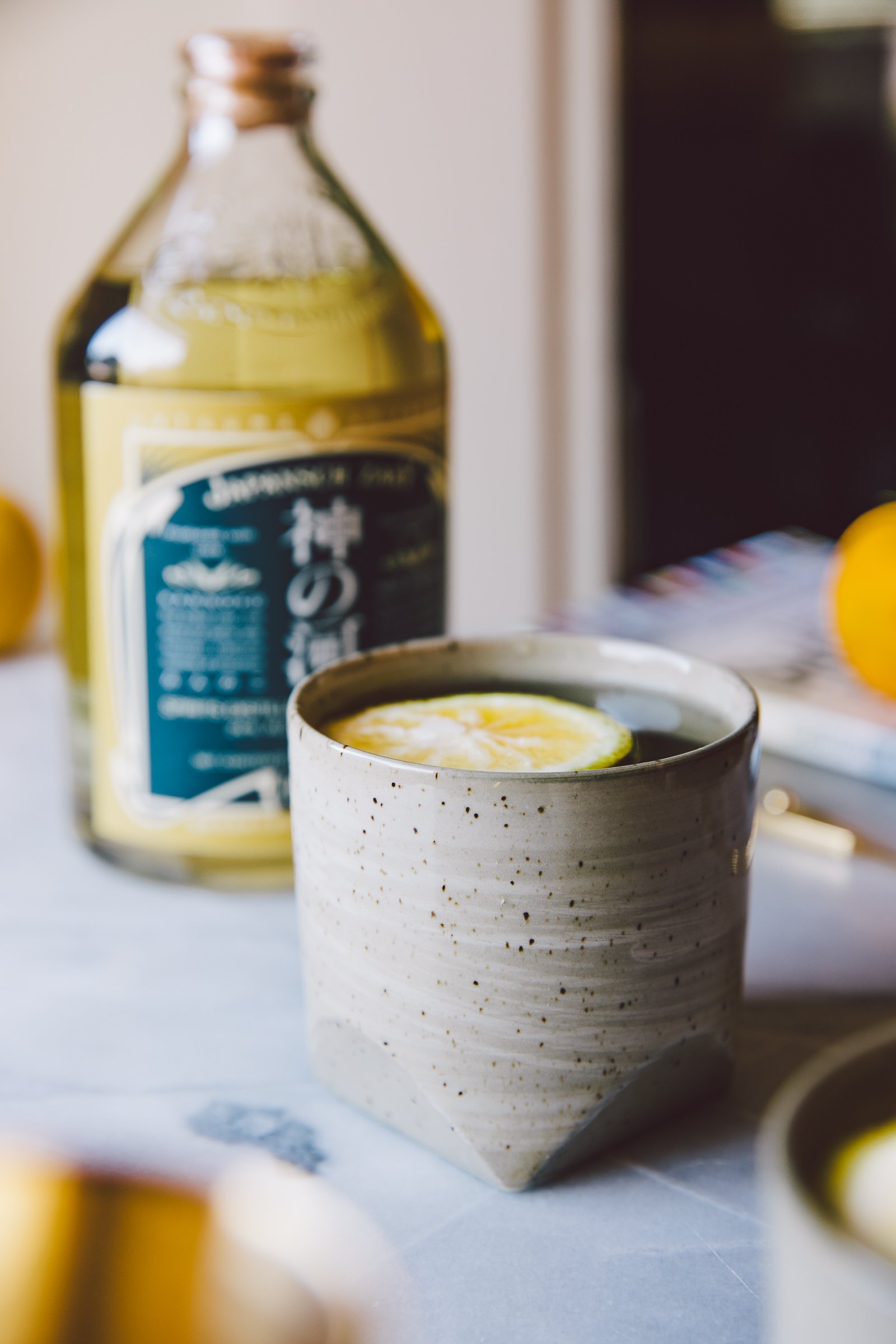 It wasn't until Yoko and Kayoko graced me with my very own bottle of Kannoko Mugi Shochu that I started to understand the complexities of Japan's popular distilled spirit. Frankly, it's too much to go into at the moment (let's be honest, you're here for the giveaway :P). In short, shochu can be made from barley, rice, sweet potato, sugar, buckwheat, sesame . . . the list goes on! The method in which shochu is distilled, for instance the addition of koji, allows for a rich and distinct flavor to come across in the final product. Typically shochu is enjoyed either on its own, over ice, or mixed with hot water, often depending upon the type of shochu that is being consumed.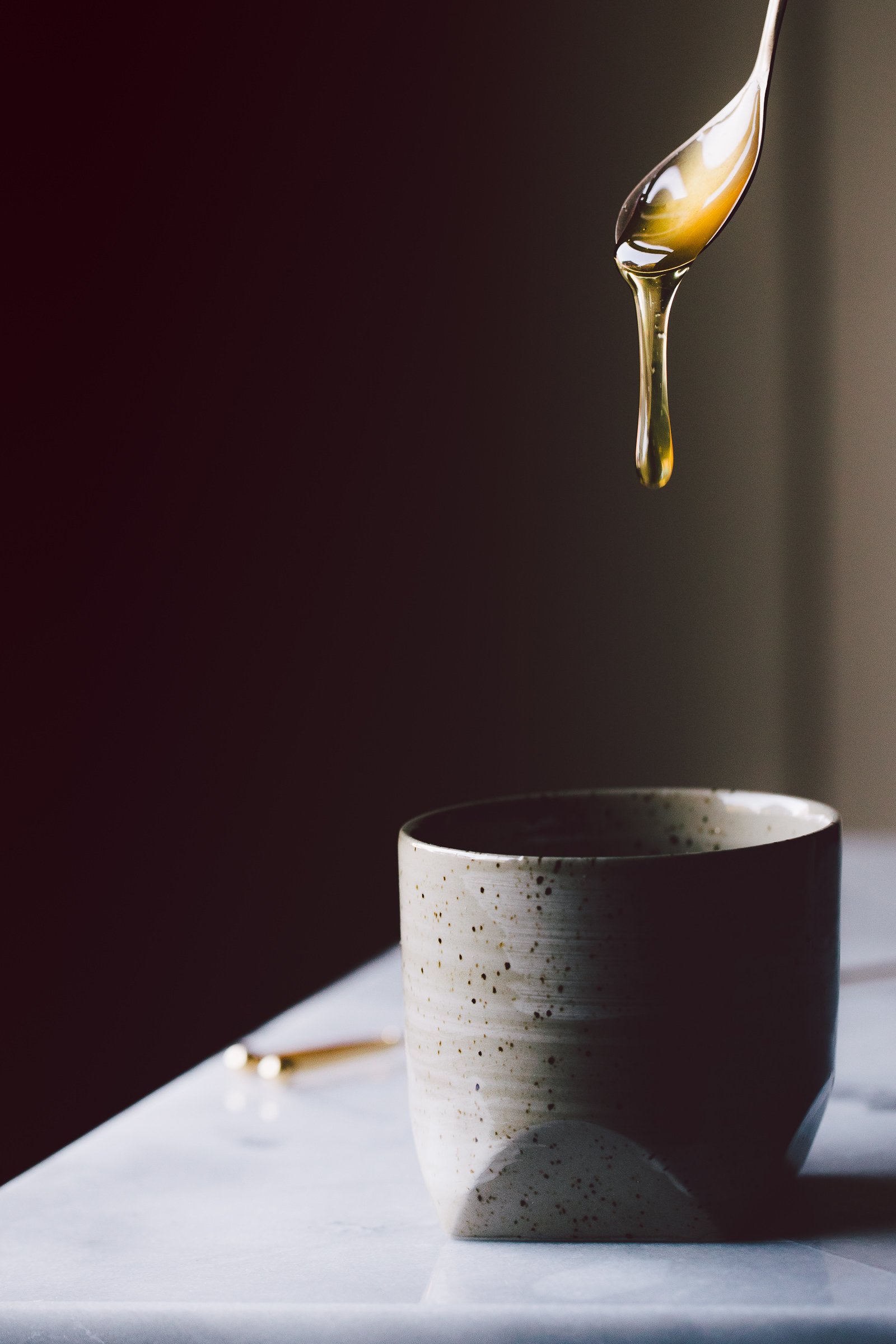 But as you can see here we're venturing into the world of shochu cocktails. Quite the adventure! I have to say I think I stumbled upon a winner. The Kannoko shochu pictured here is often simply served neat or on the rocks, given it's subtle, and delicate flavor. I should say I'd certainly recommend sipping this bad boy on its own, as it definitely gives me some whiskey vibes. However, I've used this Tsukushi Kuro barley shochu as well, and it works swimmingly. If you're stuck in the cold, or perhaps a bit under the weather this holiday season and in need of a nightcap, this warm cocktail will do you just fine.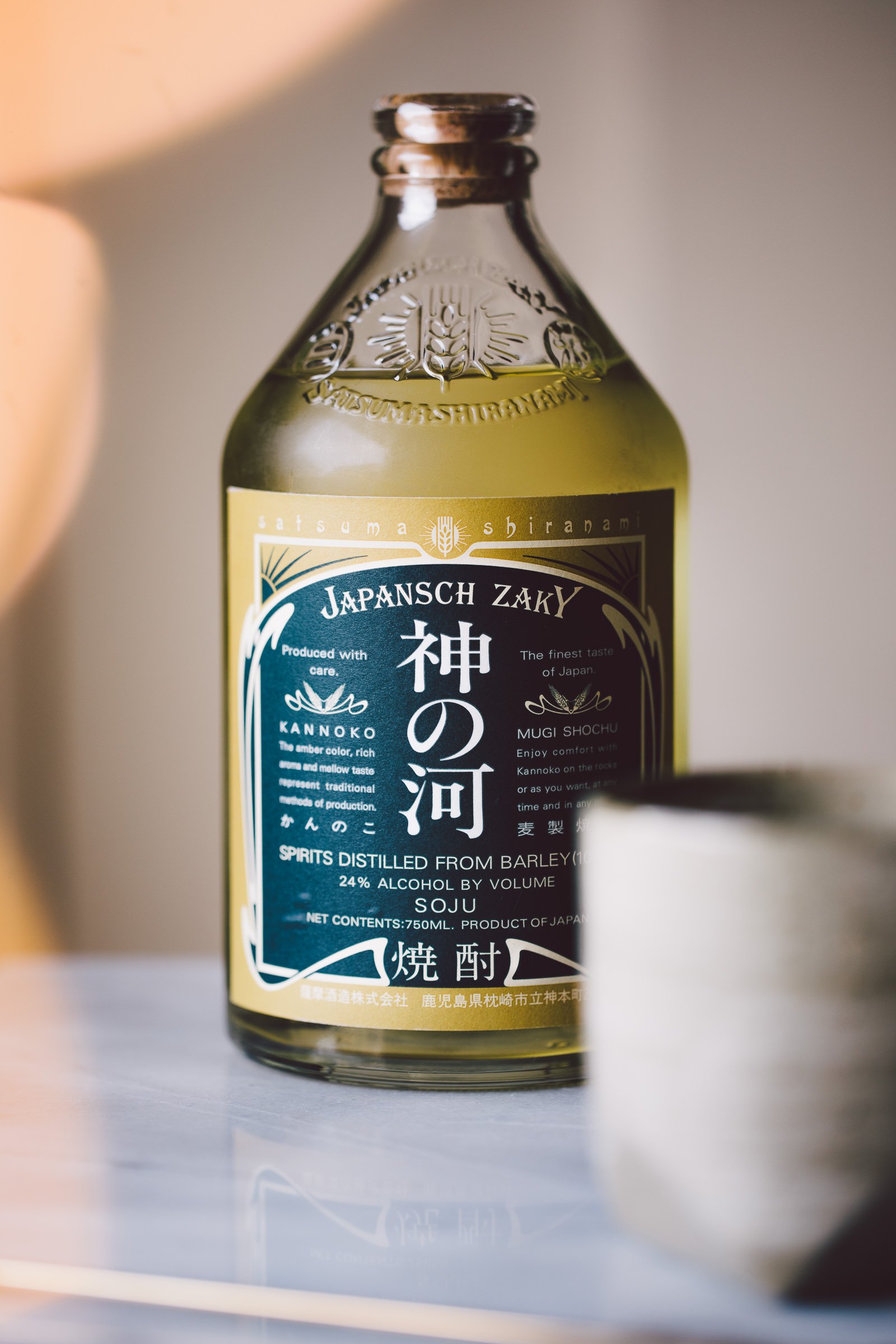 I started by making my own spiced honey by taking a neutral honey, adding a bit of water, and steeping with sansho powder. Sansho is a spice from Japan, often referred to as sansho pepper. It is wonderfully citrusy and comes with the added bonus of having a slight mouth numbing effect (think Sichuan peppercorns). This magical powder is typically sprinkled on top of fish and grilled meats. For the steeping, I added the sansho powder into a little paper tea filter meant for loose leaf tea. It worked great. You could probably add the sansho directly into the honey, and while it would be a bit grainy, I'm sure it would be fine.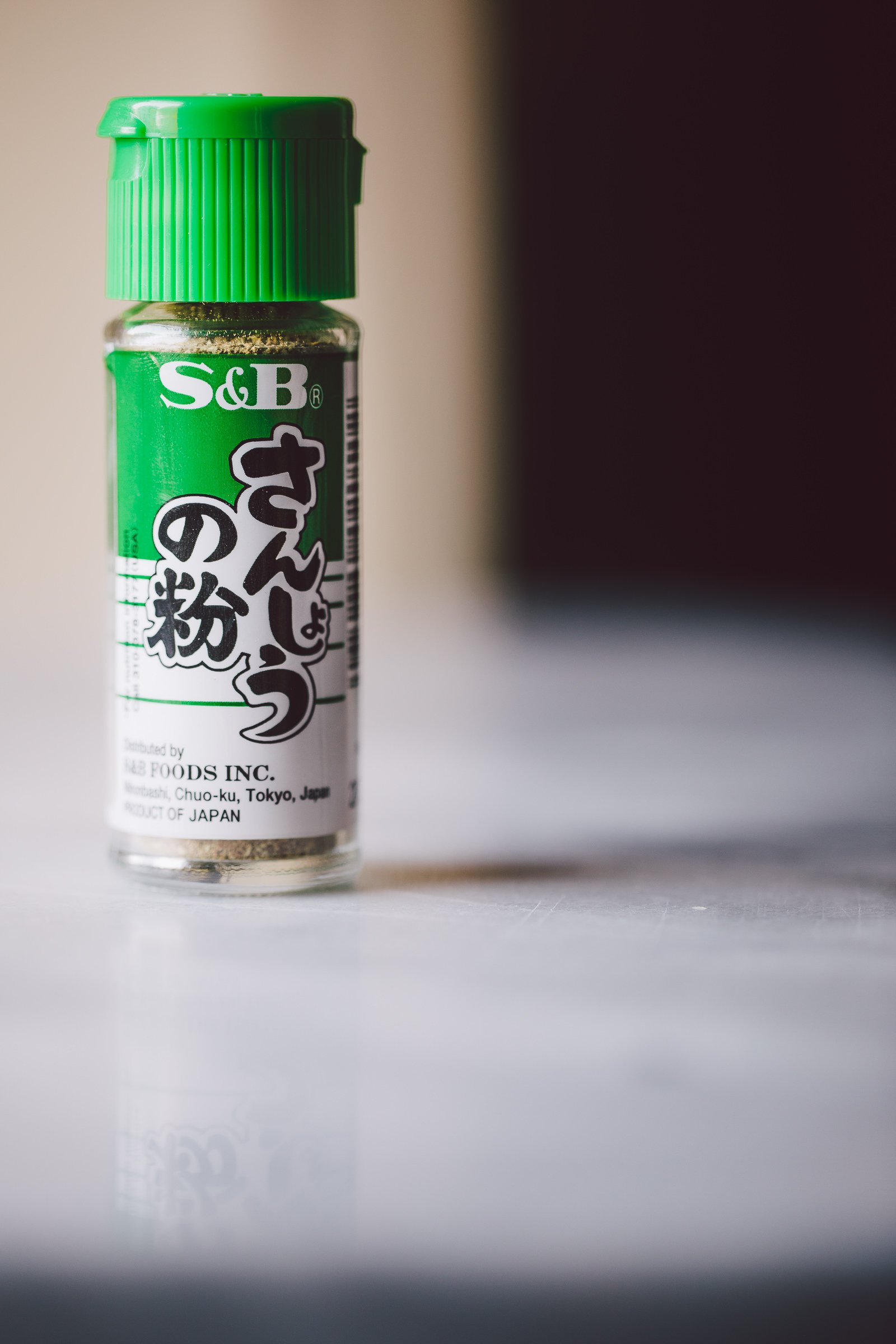 Add the finished honey into your mug of choice, and top with hot water, calvados, and finally the shochu. I garnished with a yuzu wheel, but lemon would be an obvious second choice. And yes, these handsome ceramic cups you see here are the ones from the giveaway!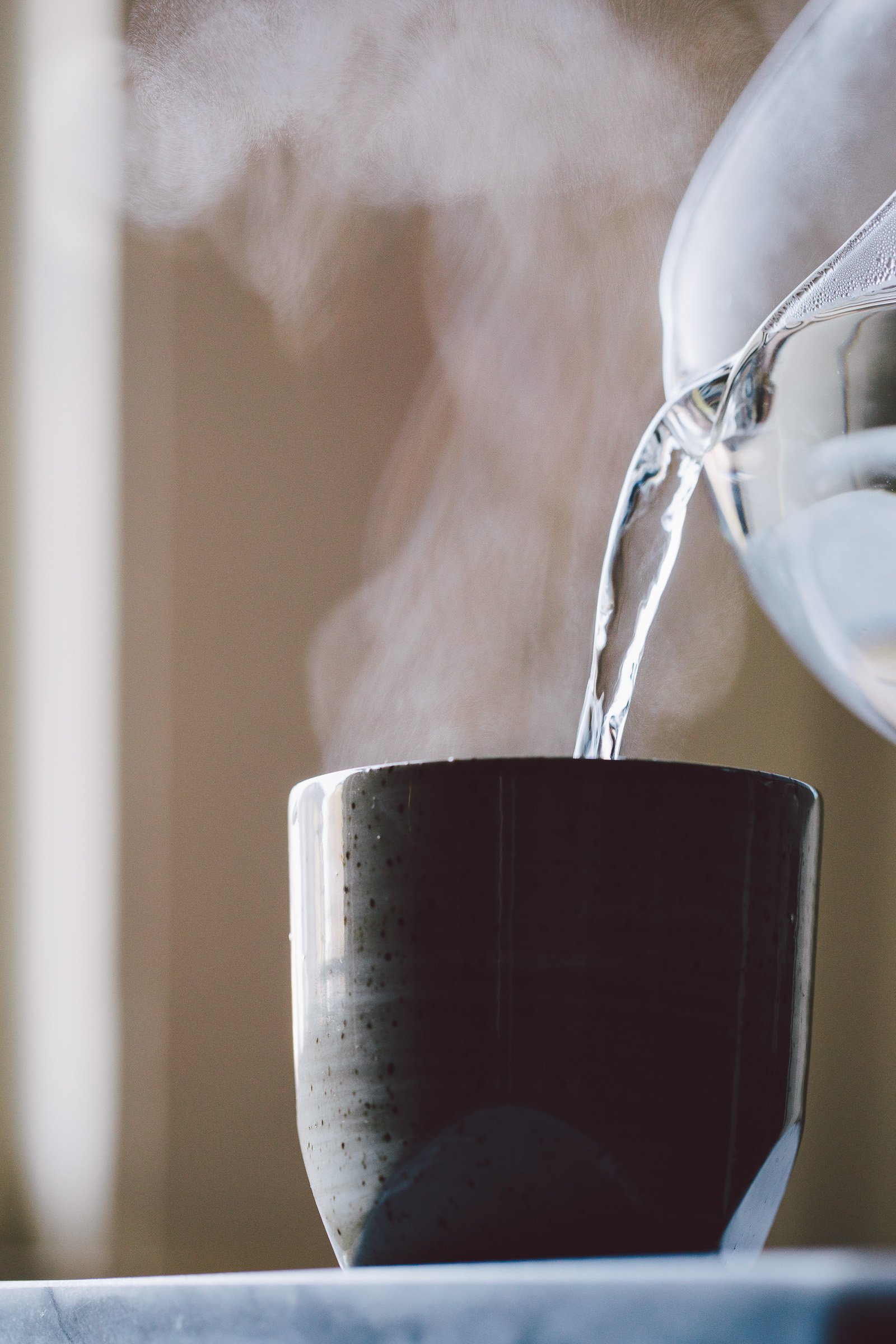 The happy surprise for me when creating this cocktail came from the marriage of the shochu and the Calvados (apple brandy). It's a match made in cocktail heaven.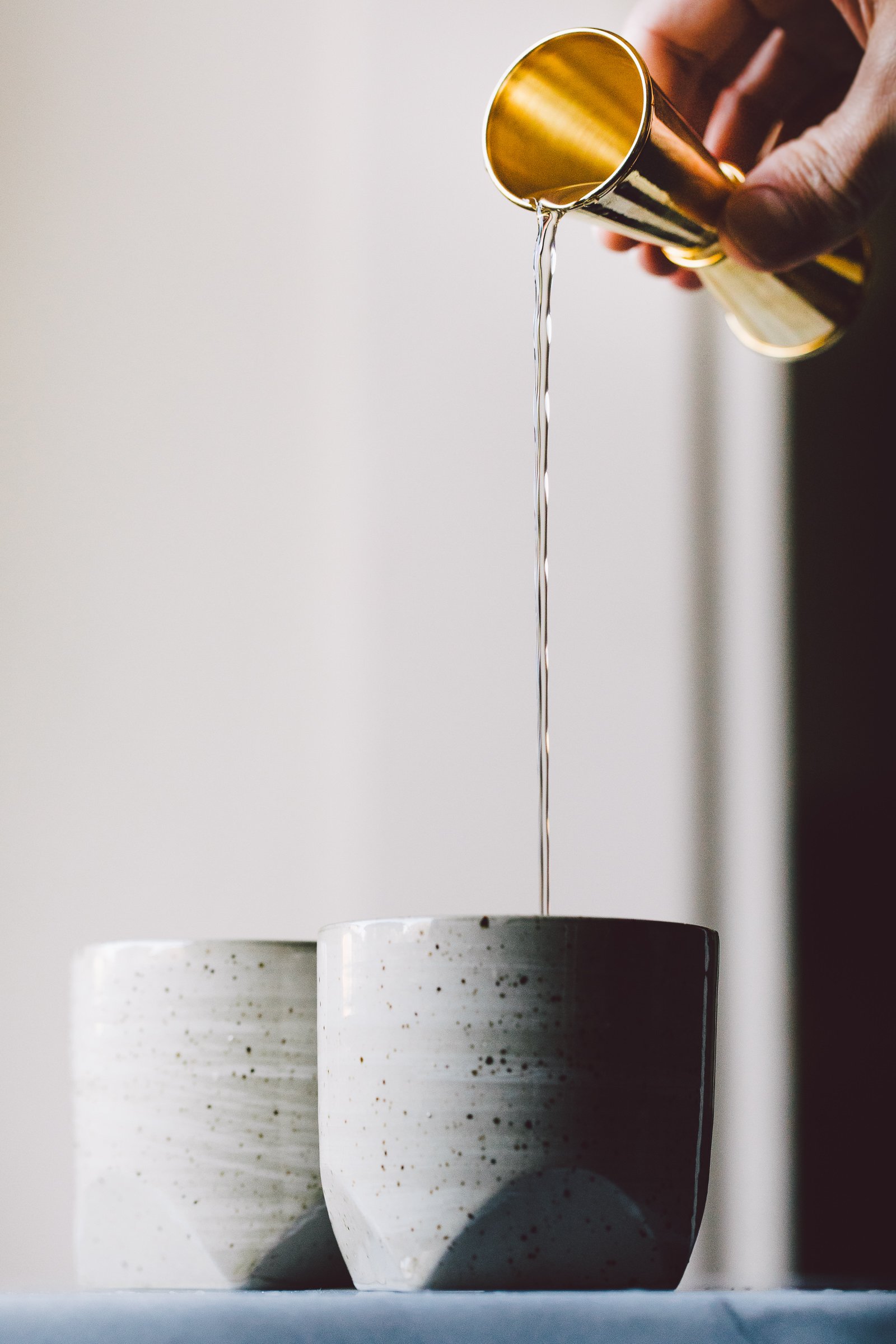 This hot cocktail is so smooth and sooo fine that I'm proud to bestow it with my Todd(y) namesake, thank you very much.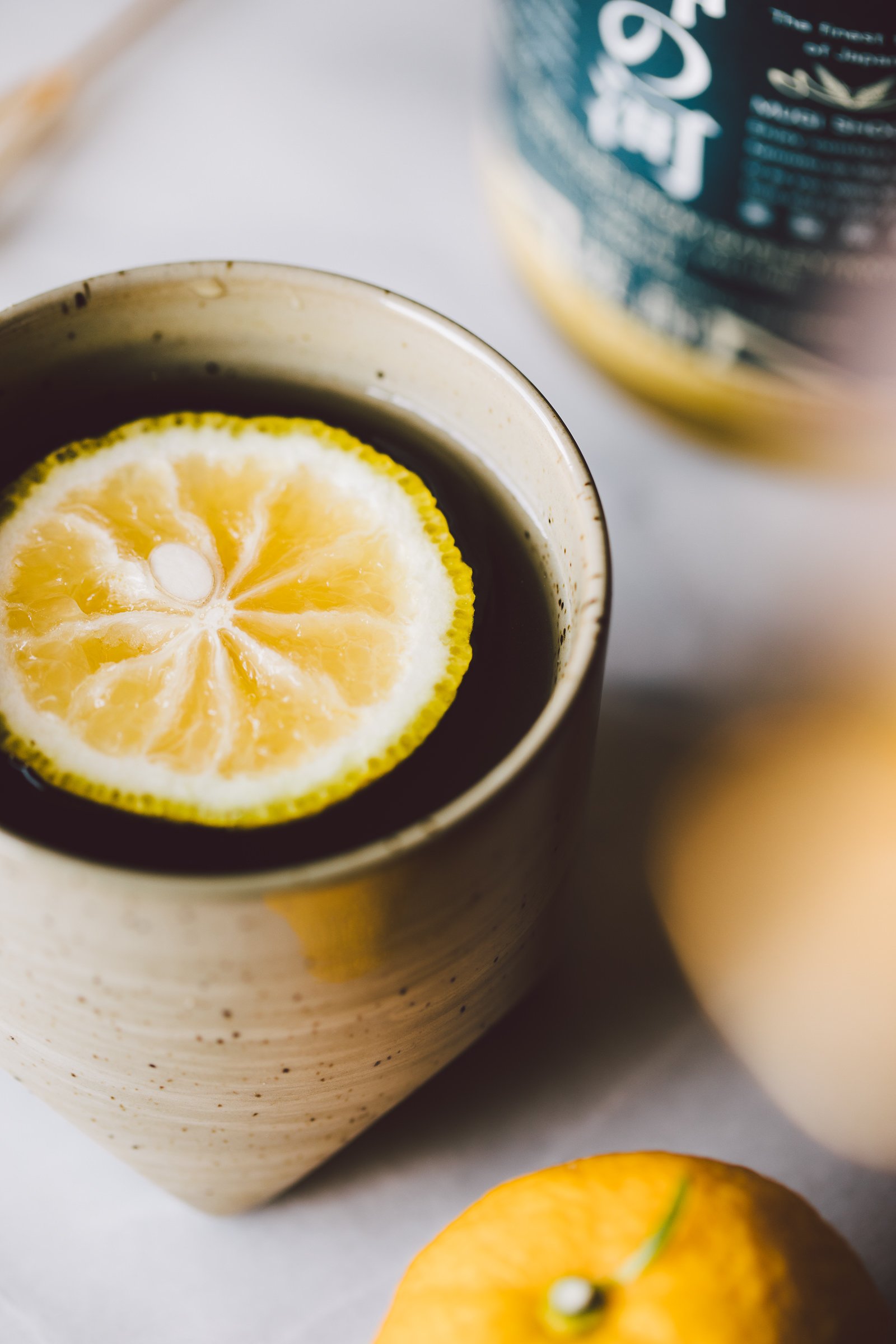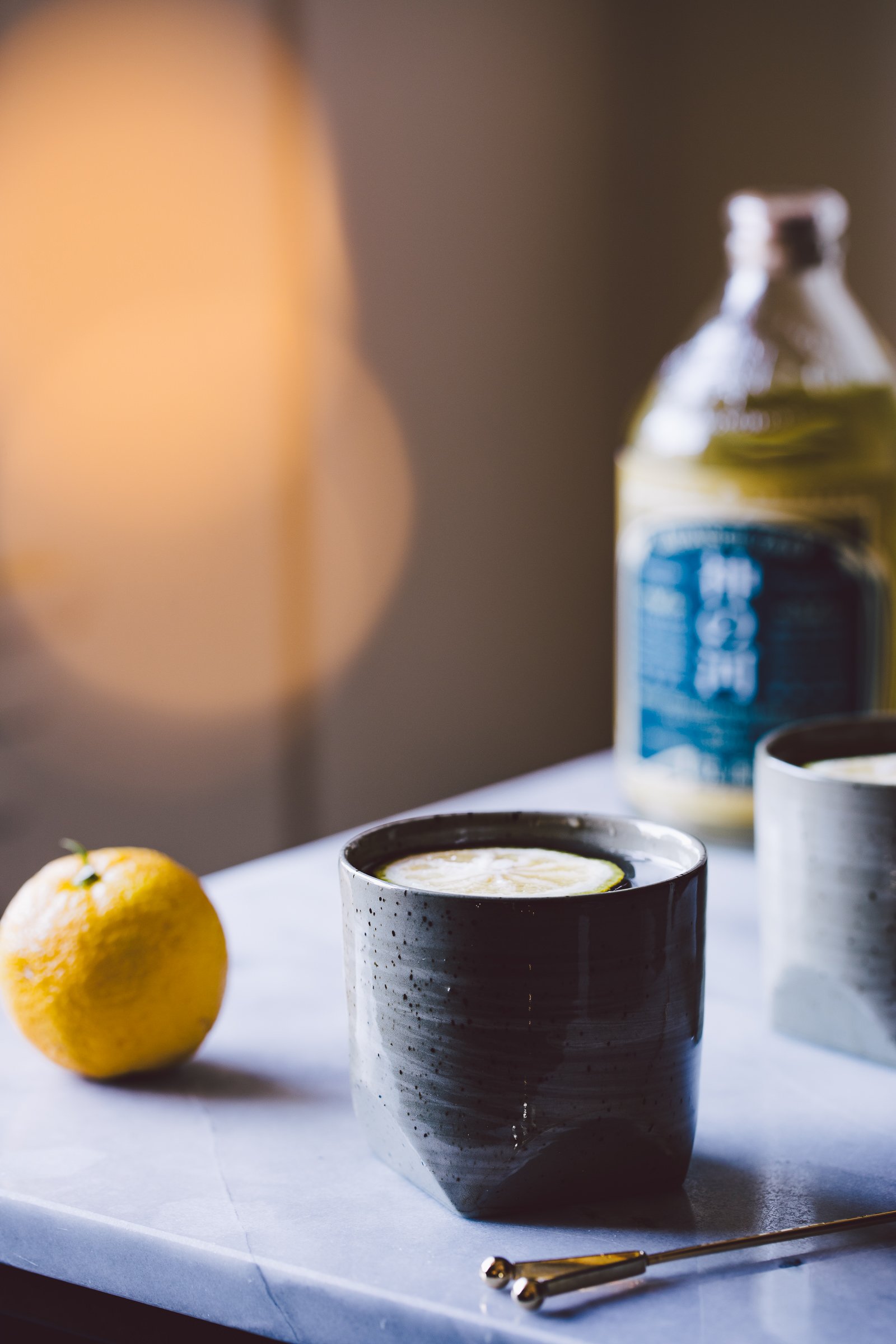 *** To enter to win this Shochu Set from Umami Mart, simply head over to Instagram, give the photo a like, and leave a comment telling us what interests YOU about shochu (Have you tried it? Have you ever heard of it before? We really do want to know!) Be sure to give Umami Mart a follow as well. To be eligible for the giveaway the set must be shipped to a California address, and of course you must be 21+. ***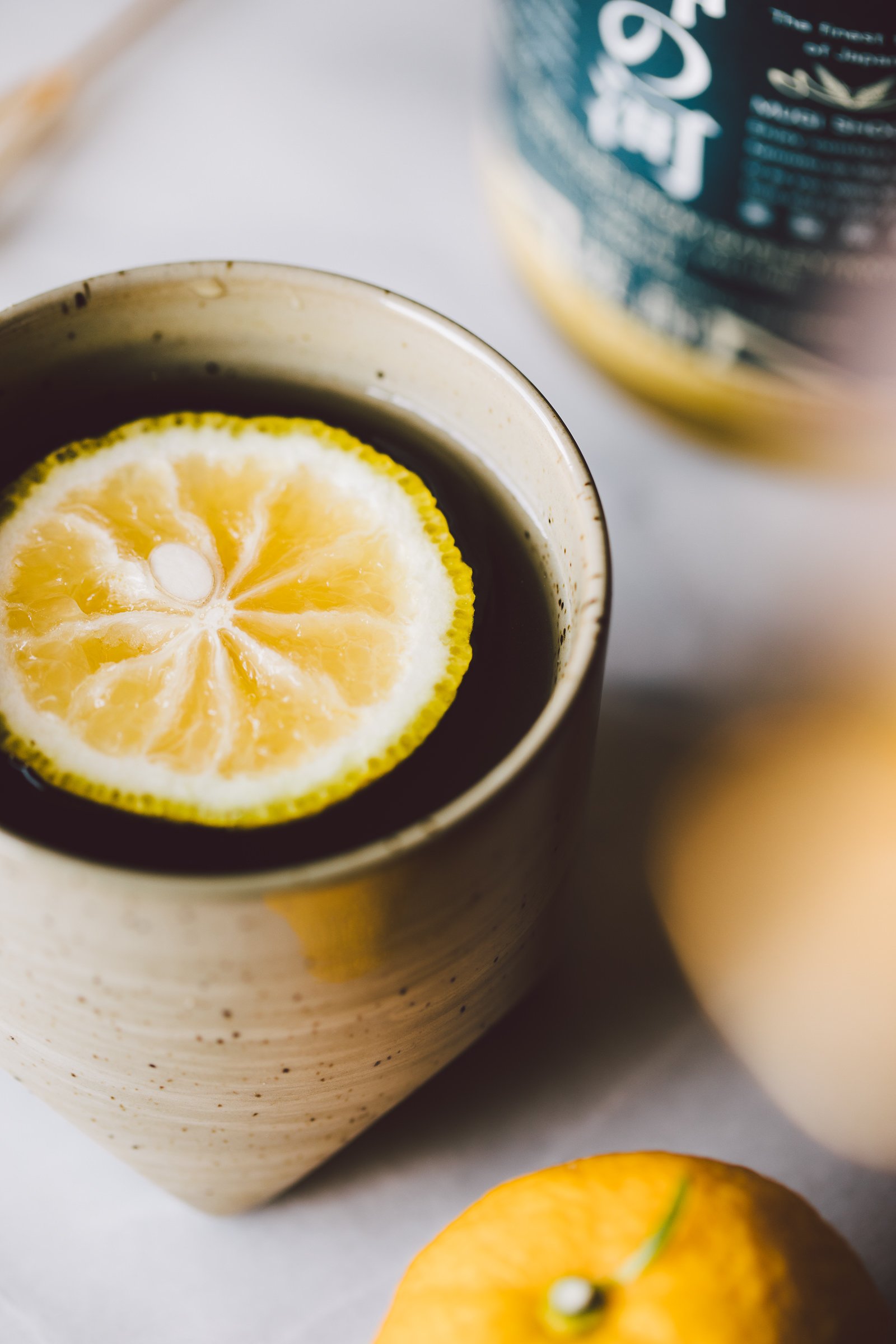 INSTRUCTIONS
Cocktail
Add sansho honey syrup into a mug and top with hot water. Add calvados and shochu (do this last), then top with a yuzu wheel for garnish (if you don't have yuzu then lemon is fine).
Sansho Honey Syrup
Add honey and water into a small saucepan over low heat. Stir until honey and water are evenly combined. Remove from heat and add sansho pepper powder (I used a tea bag), and let steep for 10 minutes. Remove tea bag, making sure give a slight squeeze to release
NOTES
If you can't find sancho pepper for the honey syrup, just use regular honey.
Substitute lemon wheel garnish if you can't find yuzu.
(Photography by HonestlyYUM. Shochu Set from Umami Mart.)