Every year I make plans to host an epic holiday gathering; a chance to entertain friends and family, and indulge in all the exciting new recipes I've created throughout the year. And yet, inevitably every year my plans fall through. It's hard not to get overwhelmed by the holiday rush, am I right? The days get short, and the to-do list gets looong. But this is the year I get my priorities straight. This is the year I slow down and enjoy the moment. THIS is the year I celebrate! Well, it just so happens that nothing brings my friends together during the holidays quite like one of my seasonal cocktail recipes – especially if it involves Absolut Vodka!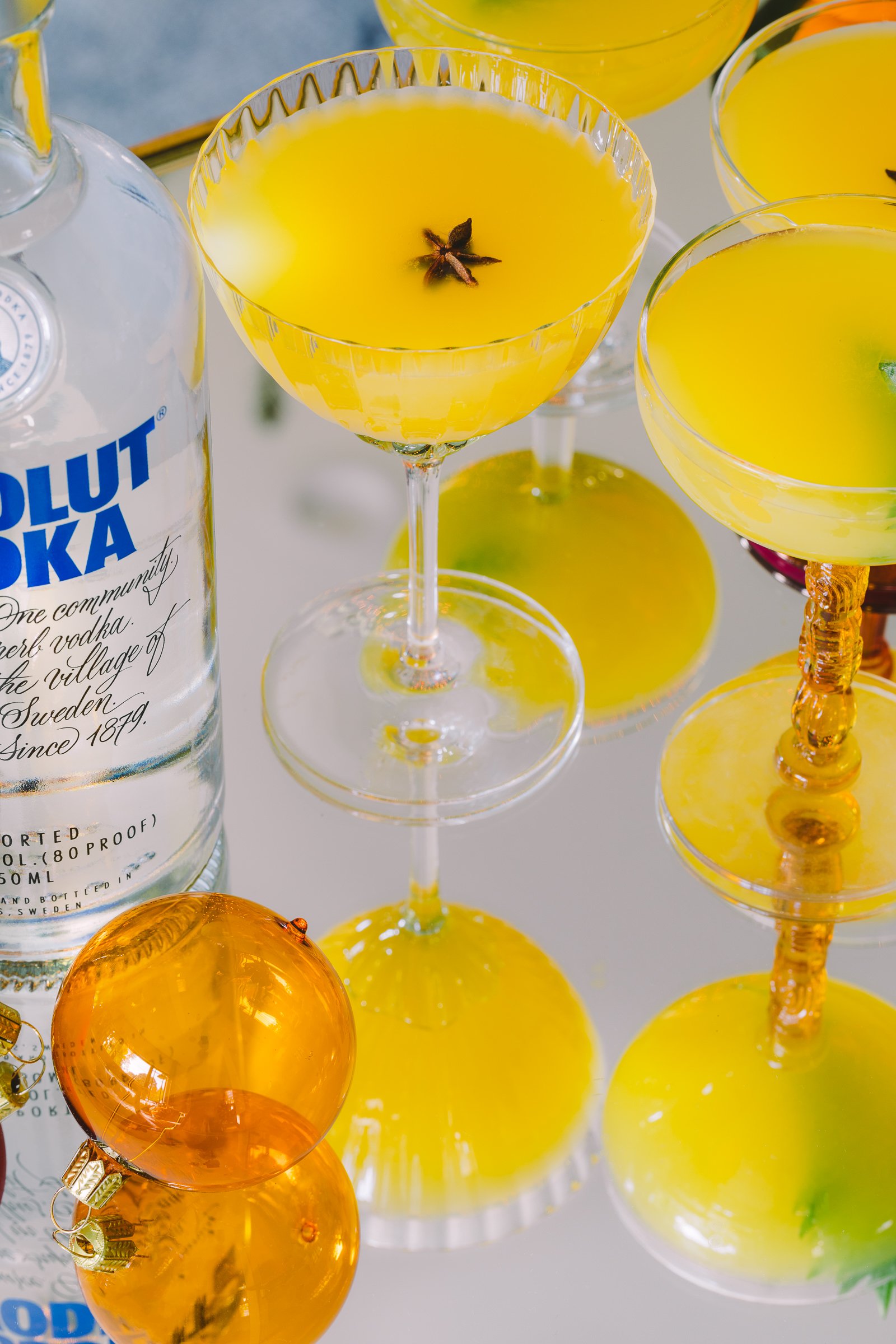 I've been wanting to make a mandarin cocktail for ages. The bright, tart flavor from fresh mandarin juice is much more conducive to cocktail mixing than typical orange juice in my opinion. You need two ounces of juice for this cocktail, which is about the yield from one large ripe mandarin. If you're mixing up a batch of these cocktails for a holiday gathering, do yourself a favor and squeeze those mandarins. Don't give in to store bought OJ. Quality over quantity . . .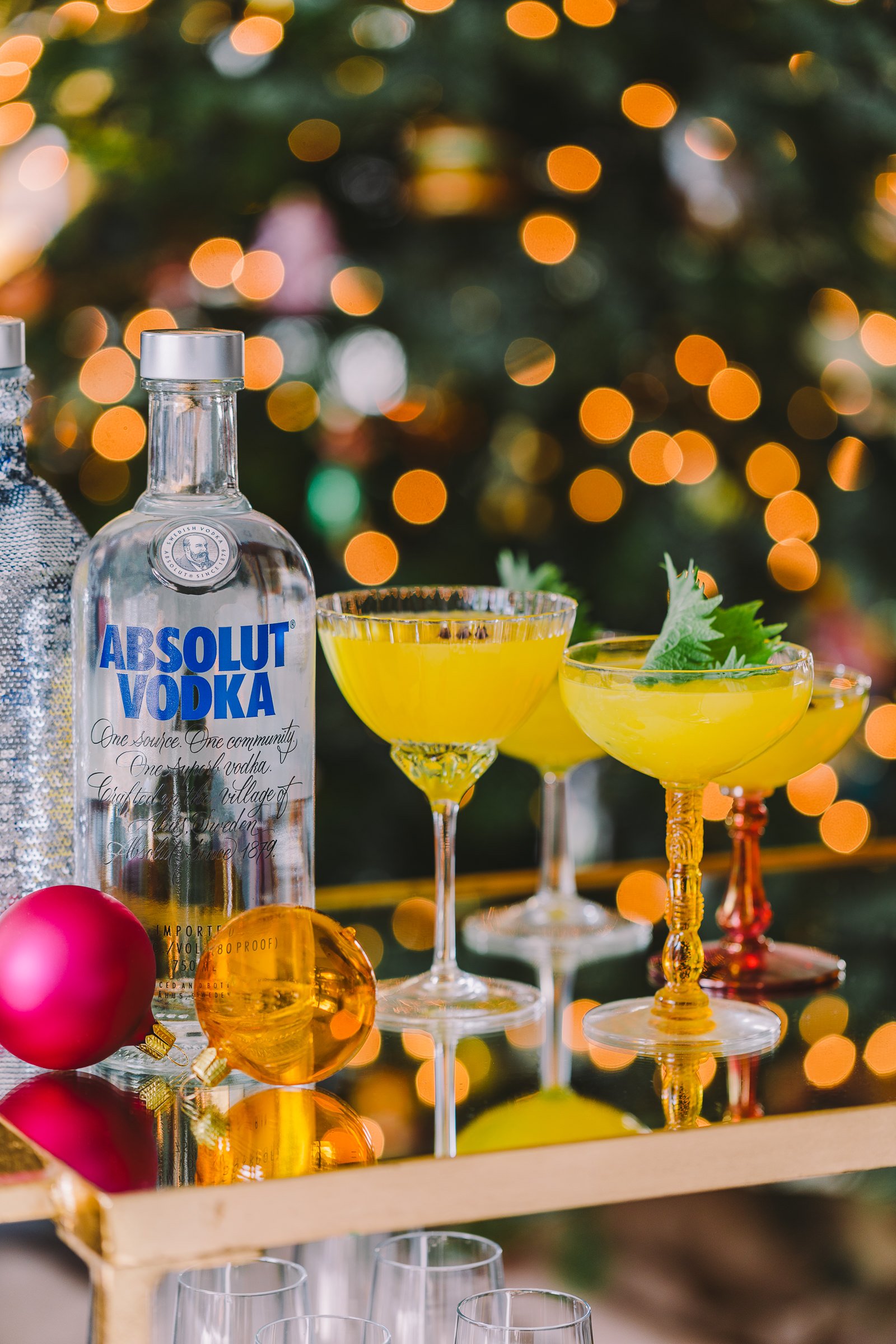 Speaking of quality, this spiced shiso syrup blew my socks off. The hint of cinnamon and star anise brings out the natural spice notes in the shiso. I used the method of blending the whole herb into the simple syrup, and the result is a stunningly vibrant green.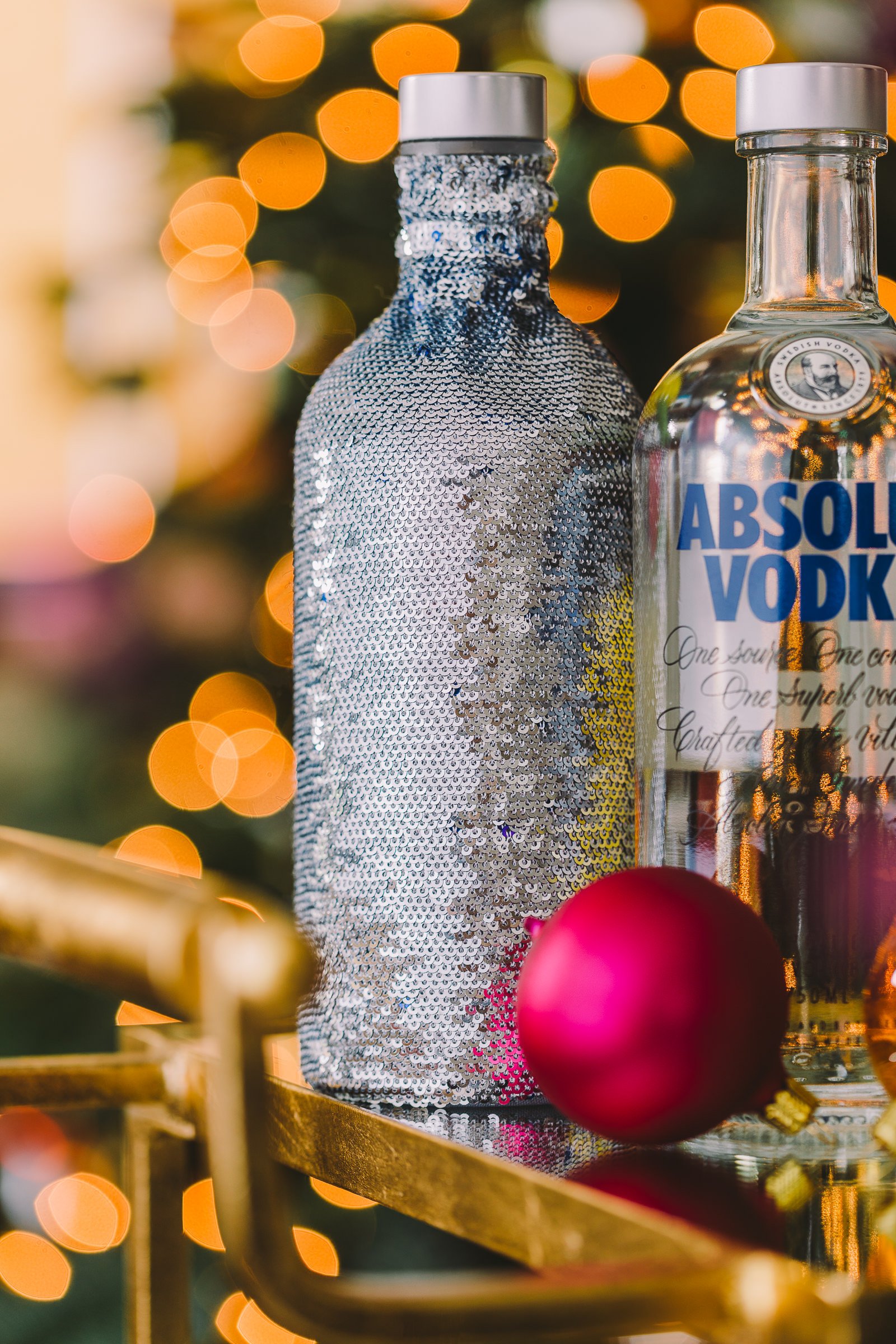 All in all, this cocktail does require a bit of handiwork, but like I mentioned, 'tis the season. A squeeze of fresh citrus, a homemade syrup, a bottle of Absolut Vodka . . . it's time to celebrate!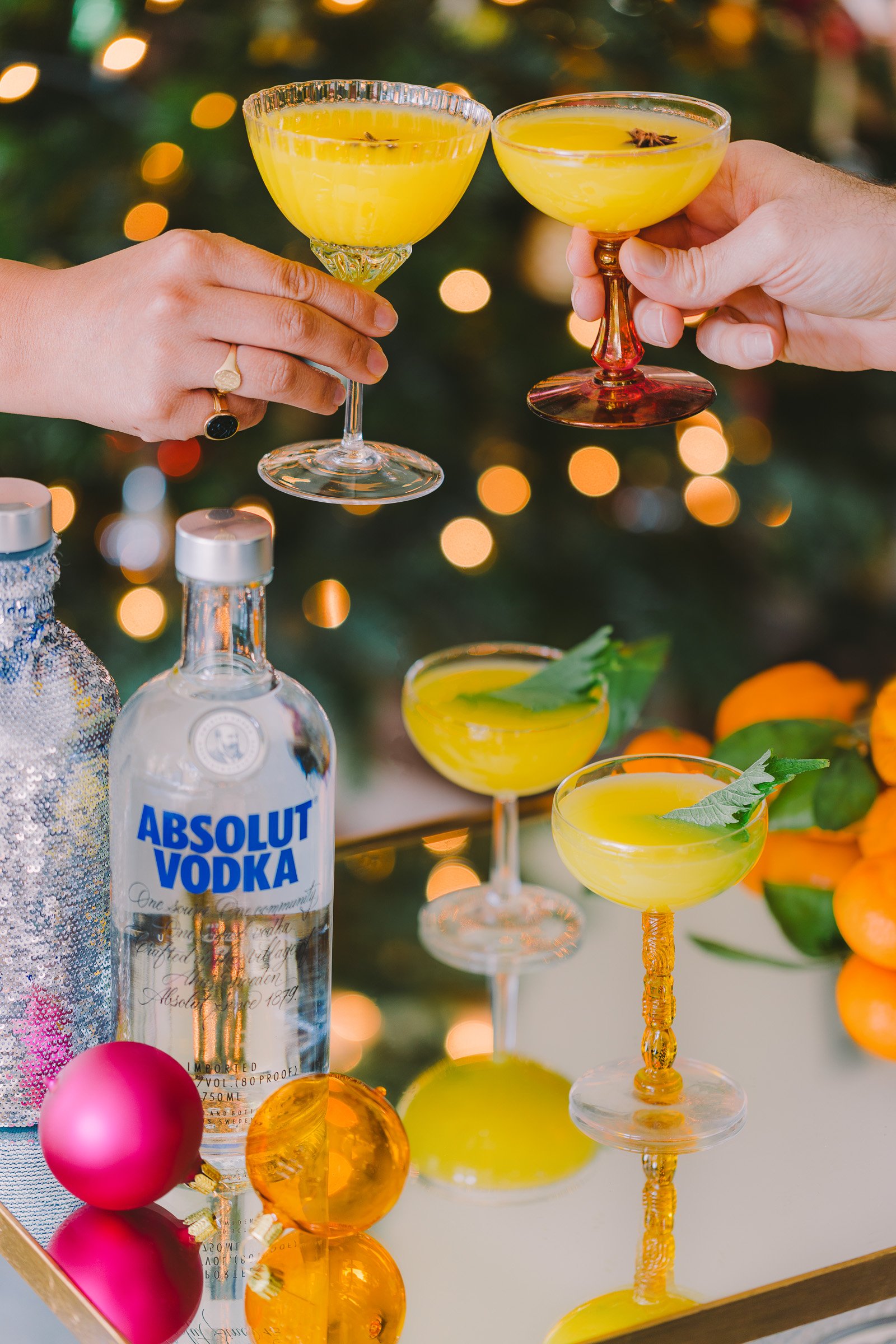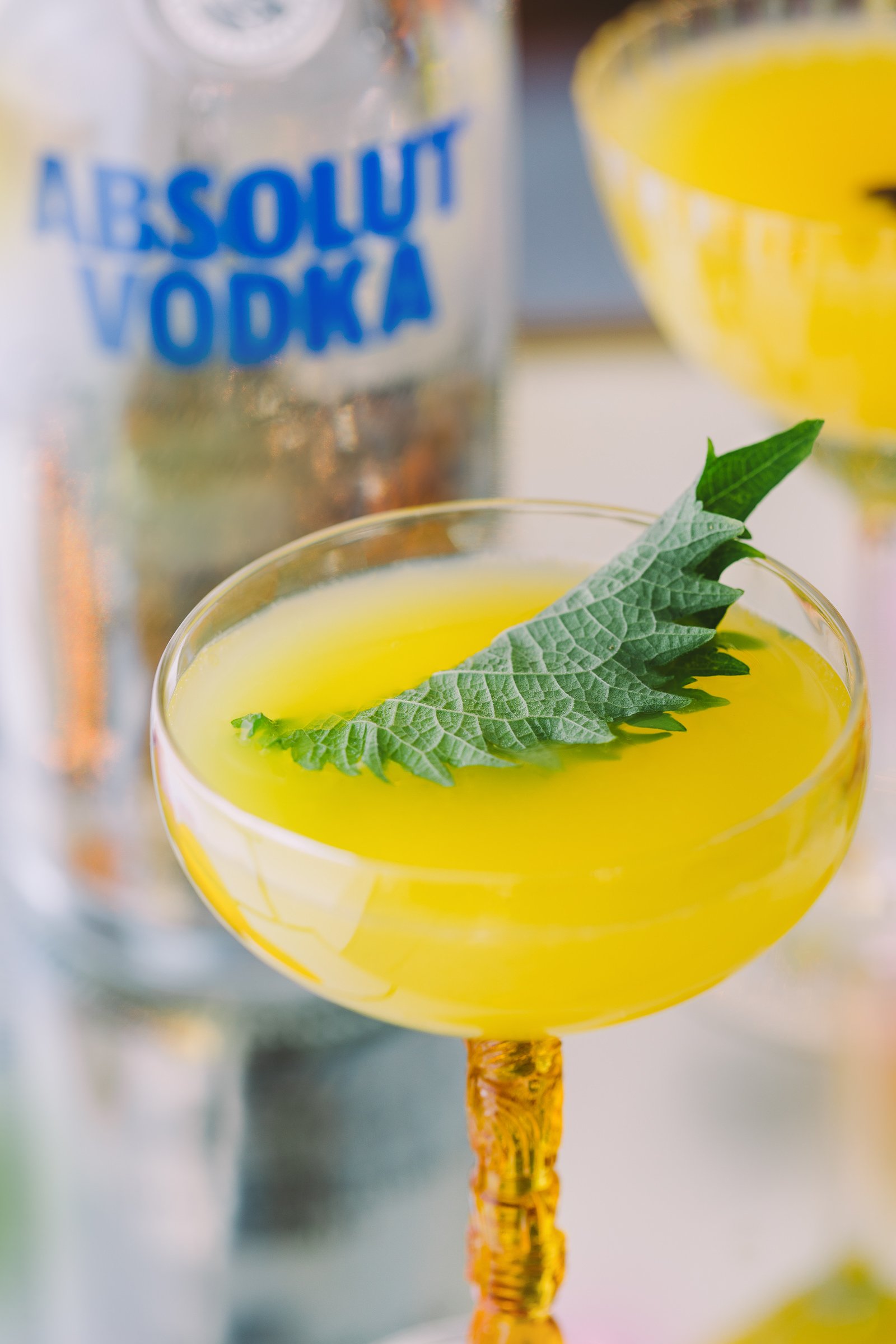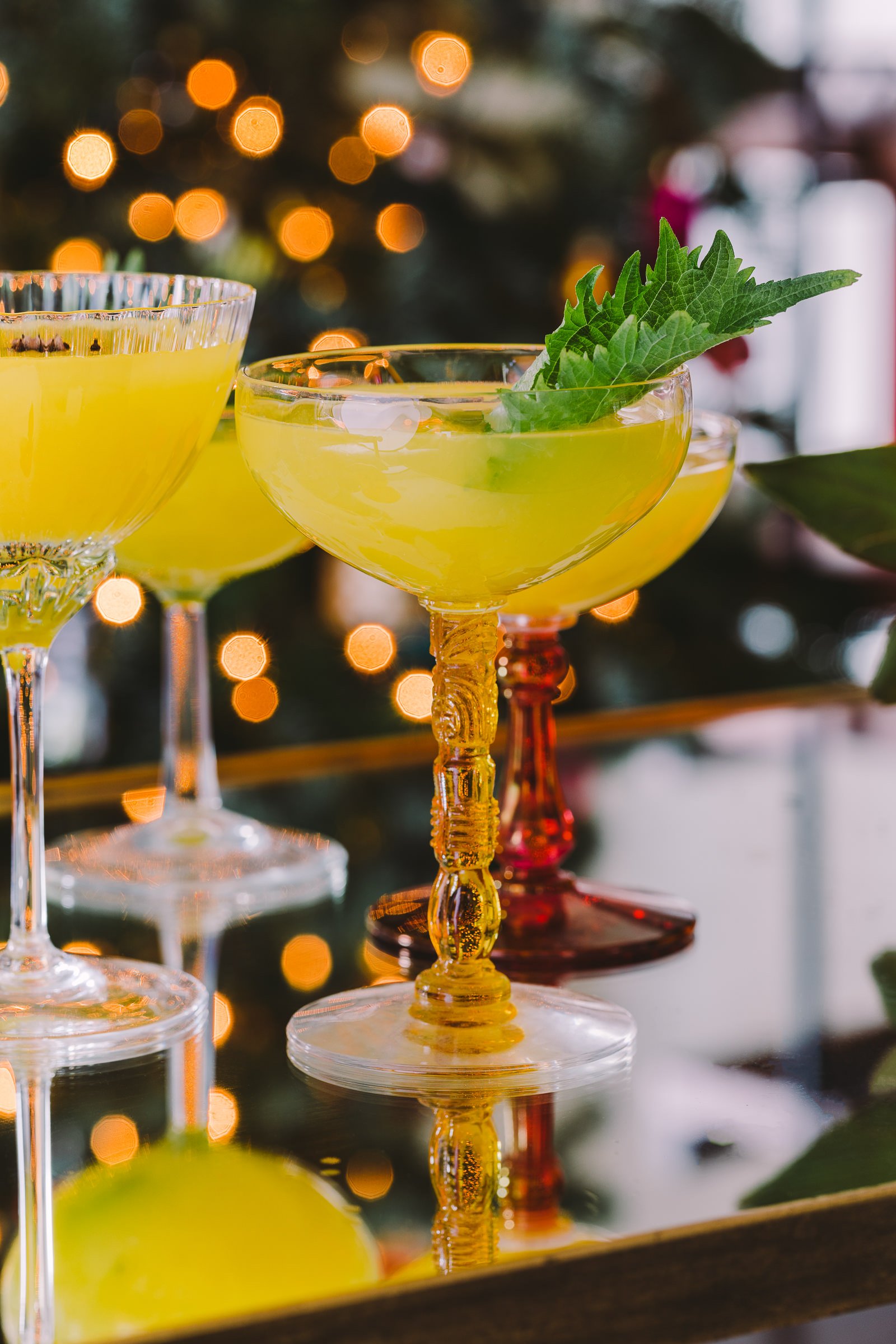 INSTRUCTIONS
Cocktail
Add all the ingredients into a shaker, fill with ice and shake for 10 seconds. Double strain into a chilled coupe glass and garnish with a shiso leaf or star anise pod.
Spiced Shiso Syrup
Add sugar and water into a small saucepan over medium heat until sugar dissolves.

Add the spices into a small pan over low heat and toast until spices become fragrant. Be careful to not burn.

Add toasted spices into the simple syrup, remove from heat and let come to room temperature. Once the syrup has cooled, remove cinnammon and star anise.

Meanwhile blanch the shiso leaves in a pot of boiling water for 15 seconds, then remove and immediately place into a bowl of ice water. Pat dry and set aside.

Add the simple syrup and shiso leaves into a blender and blend well for about 1 minute. Strain any bits out with a fine mesh strainer or cheese cloth. Store the refrigerator.
(Photography by HonestlyYUM. This post is sponsored by Absolut Vodka. All opinions are our own. Thank you for supporting the brands that keep HonestlyYUM shaking and baking!)