December is the month to indulge but with busy holiday schedules I'm all about making things as easy as possible. Simple and decadent desserts are what I like to make through the holiday season and today we've partnered with Pyrex to create an easy and rich chocolate croissant bread pudding that is perfect for the holiday entertaining season. Pyrex mixing bowls and measuring cups are a staple in my kitchen and I use them all the time. I love them for baking and cooking since they're durable and can go from the microwave to the oven to the dishwasher. I made this pudding in the Pyrex Easy Grab Baking Dish, which makes transporting this dessert very convenient.
The bittersweet chocolate is spiced with cinnamon and vanilla and best topped with a scoop of tangy creme fraiche or whipped cream. The absolute best part of this dessert is the buttery and super-crunchy chocolate tops of the croissants after the pudding is baked. I may or may not have eaten all the crunchy tops off this bread pudding. The crunchiness serves as a really great textural contrast to the soft center pudding– it is irresistible!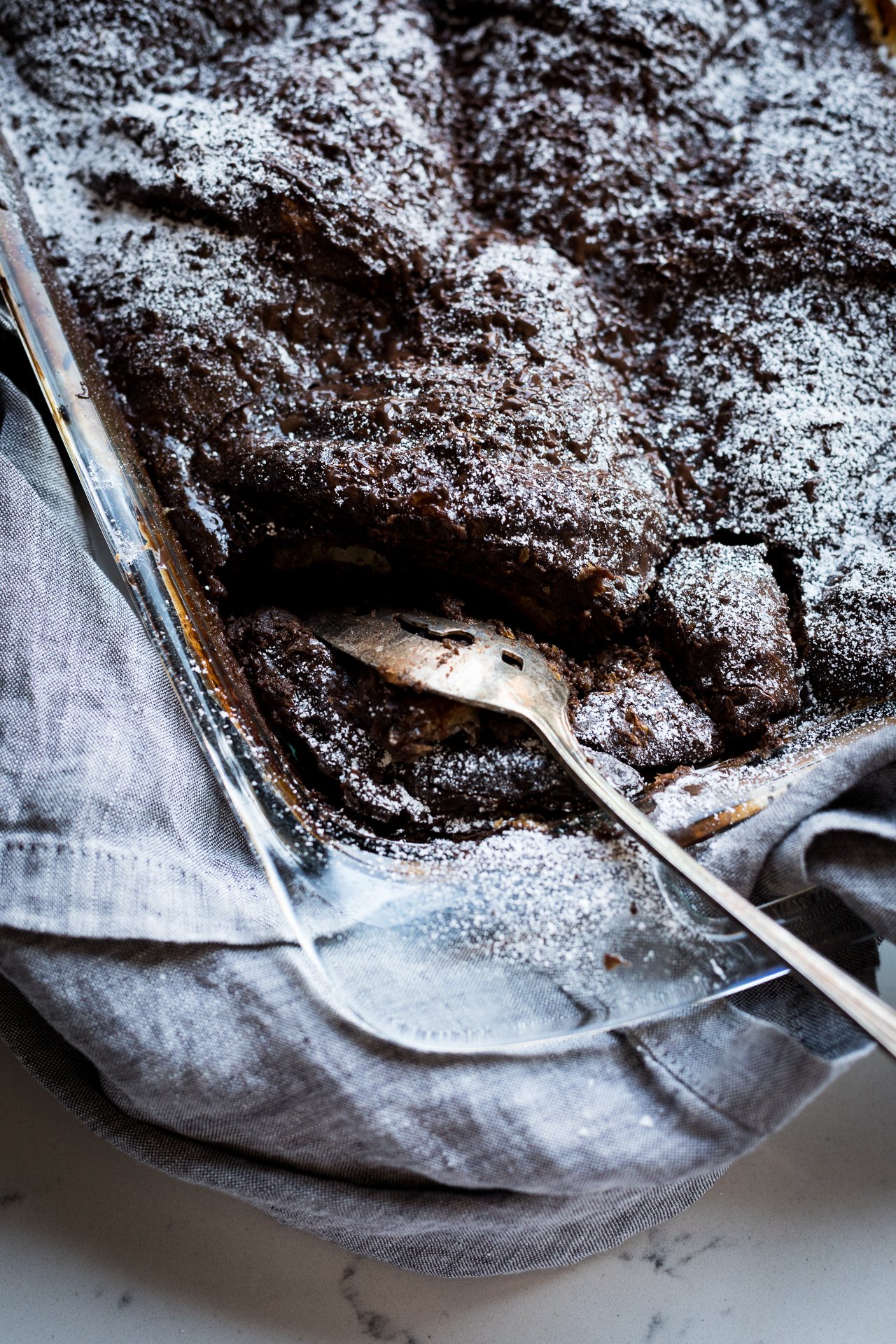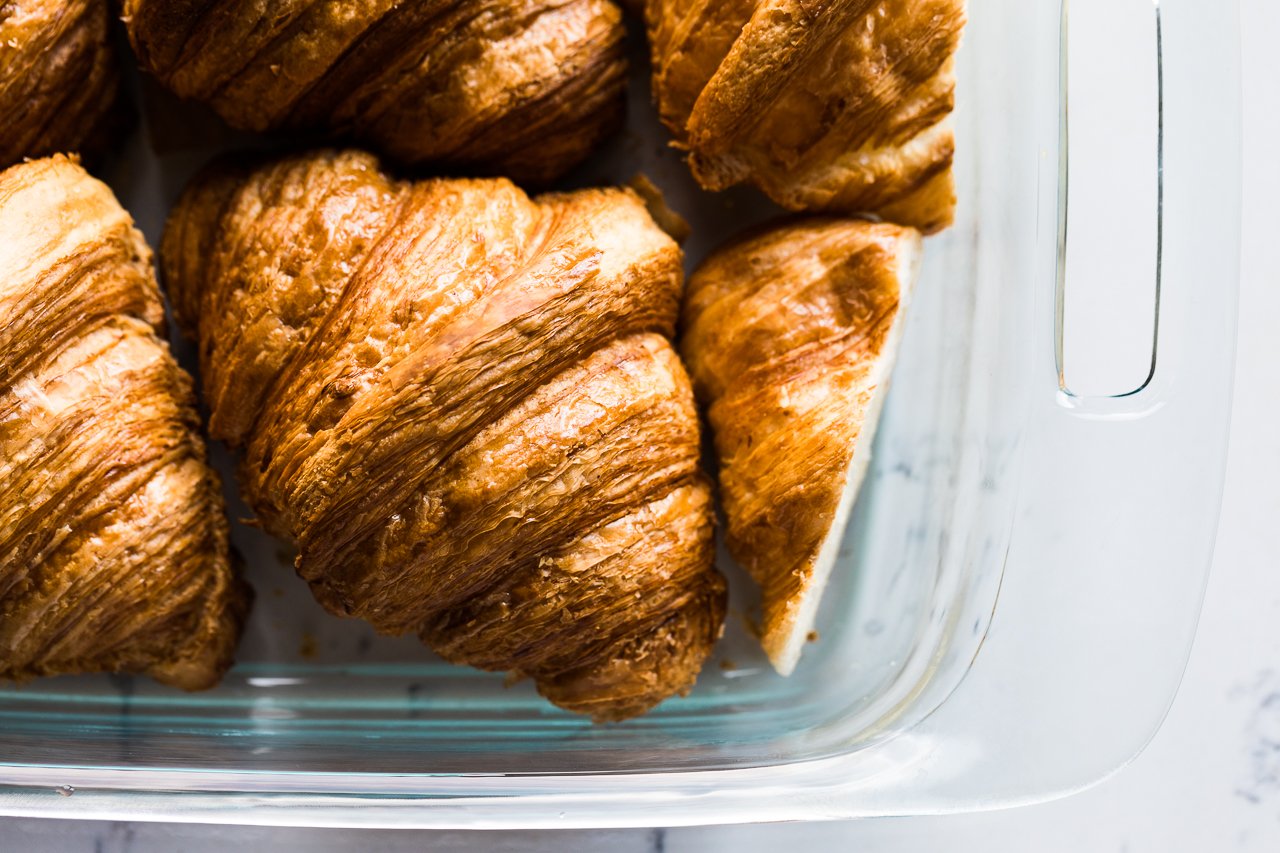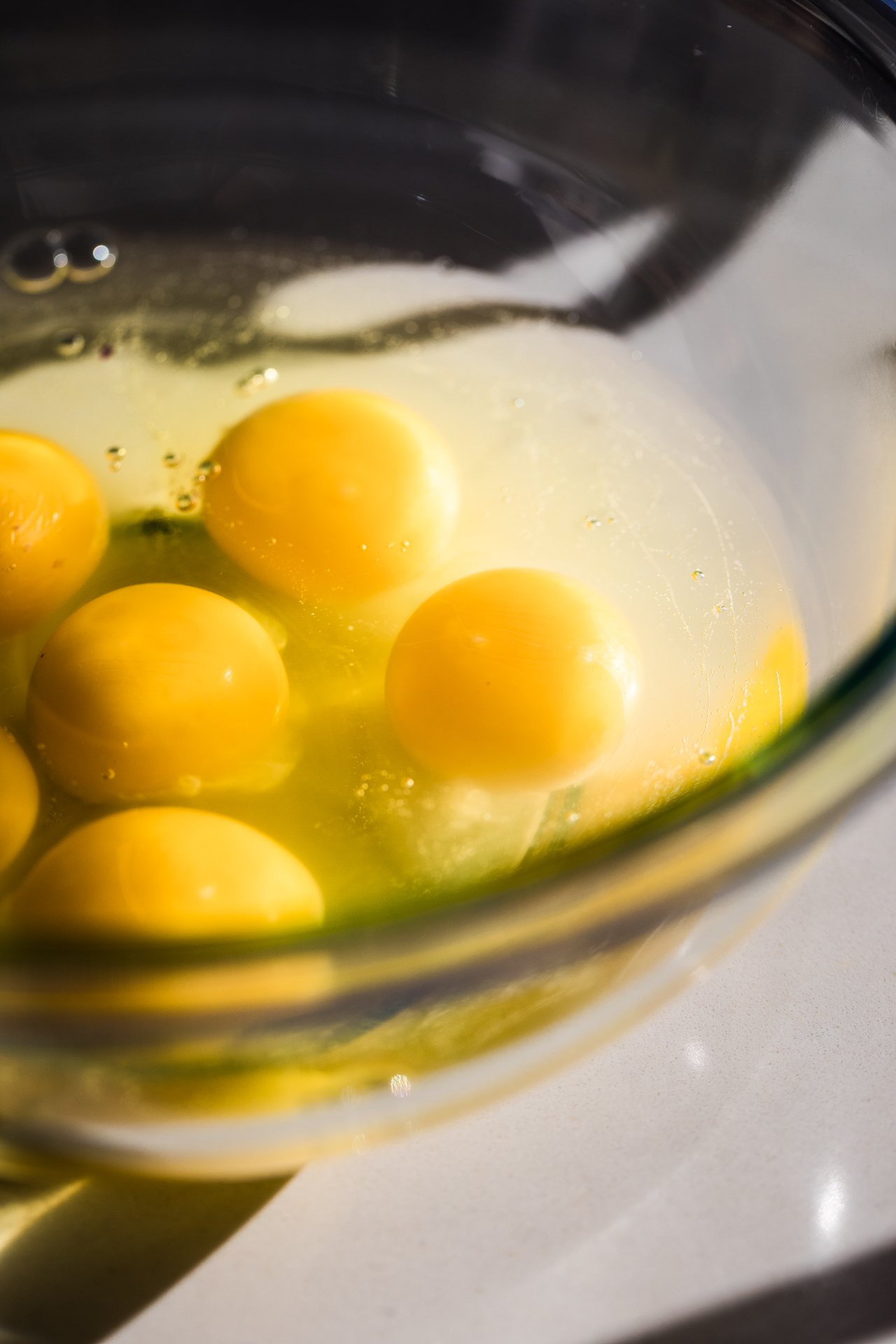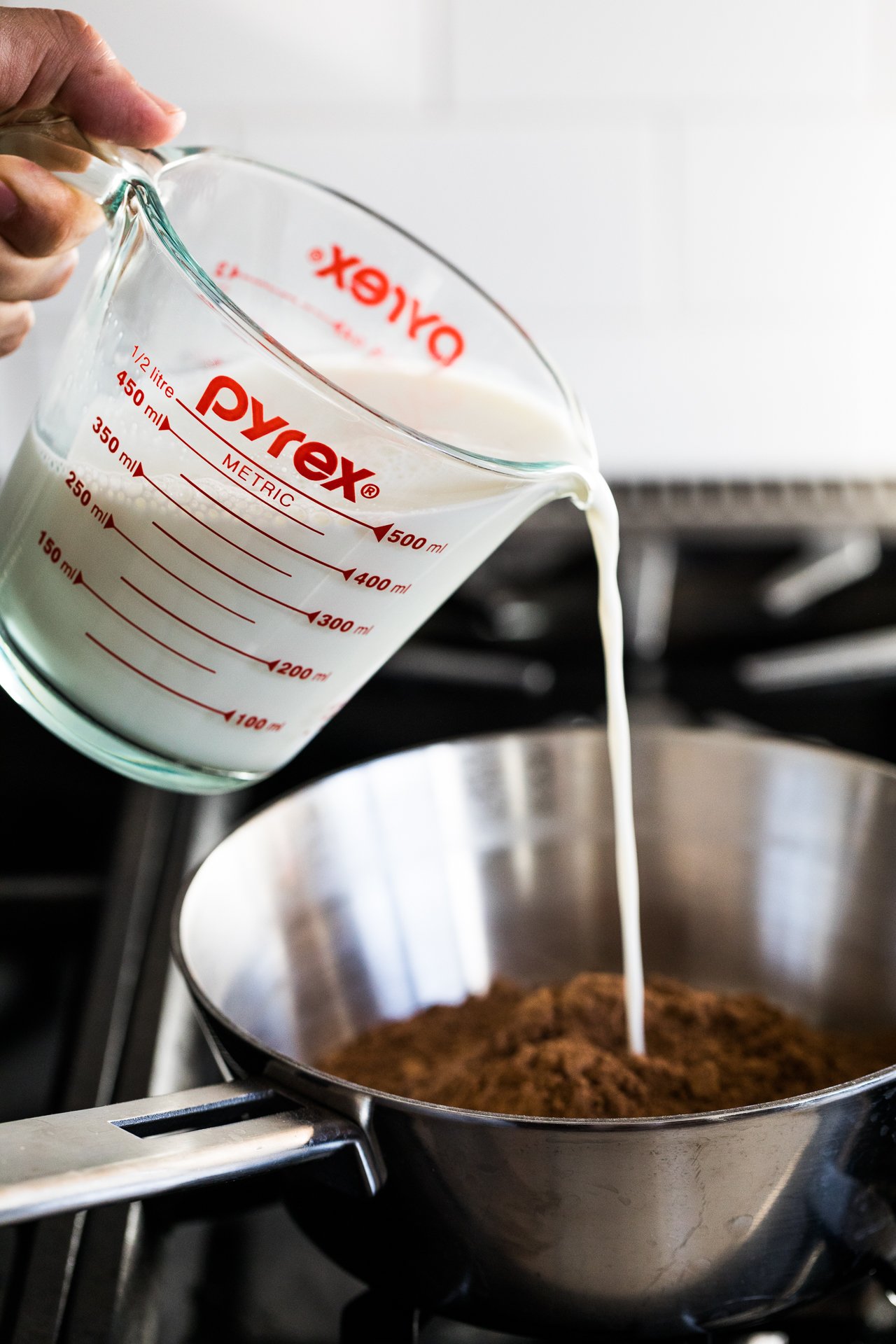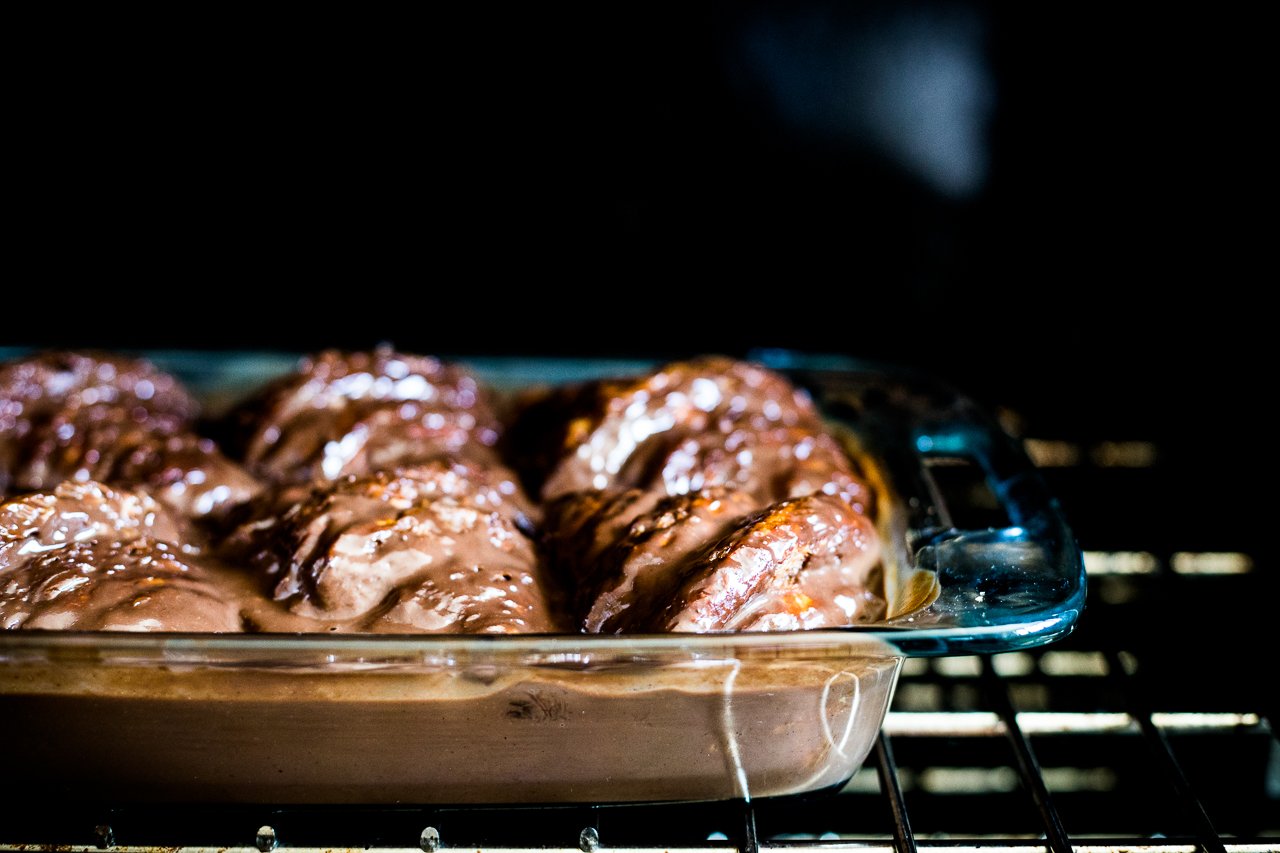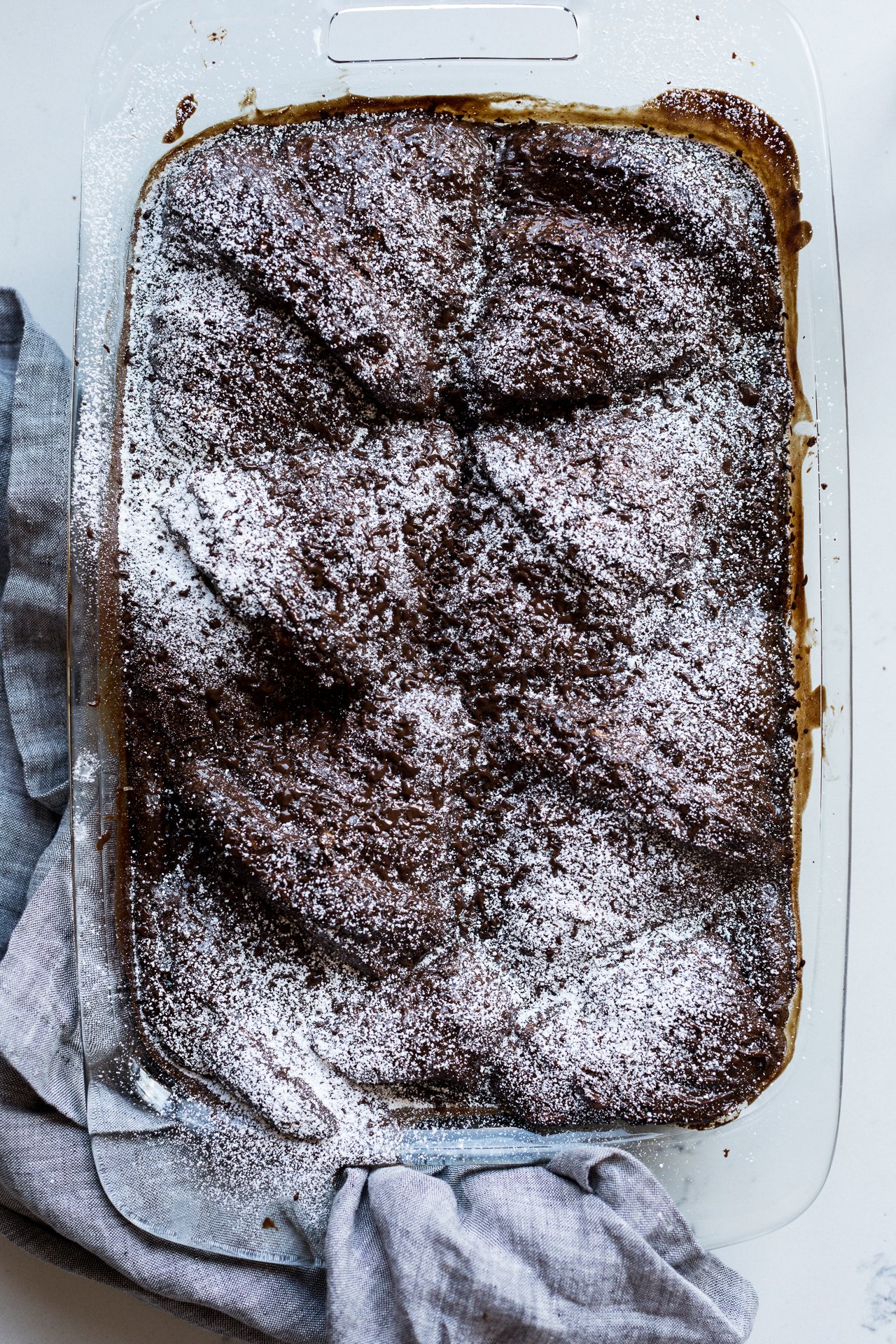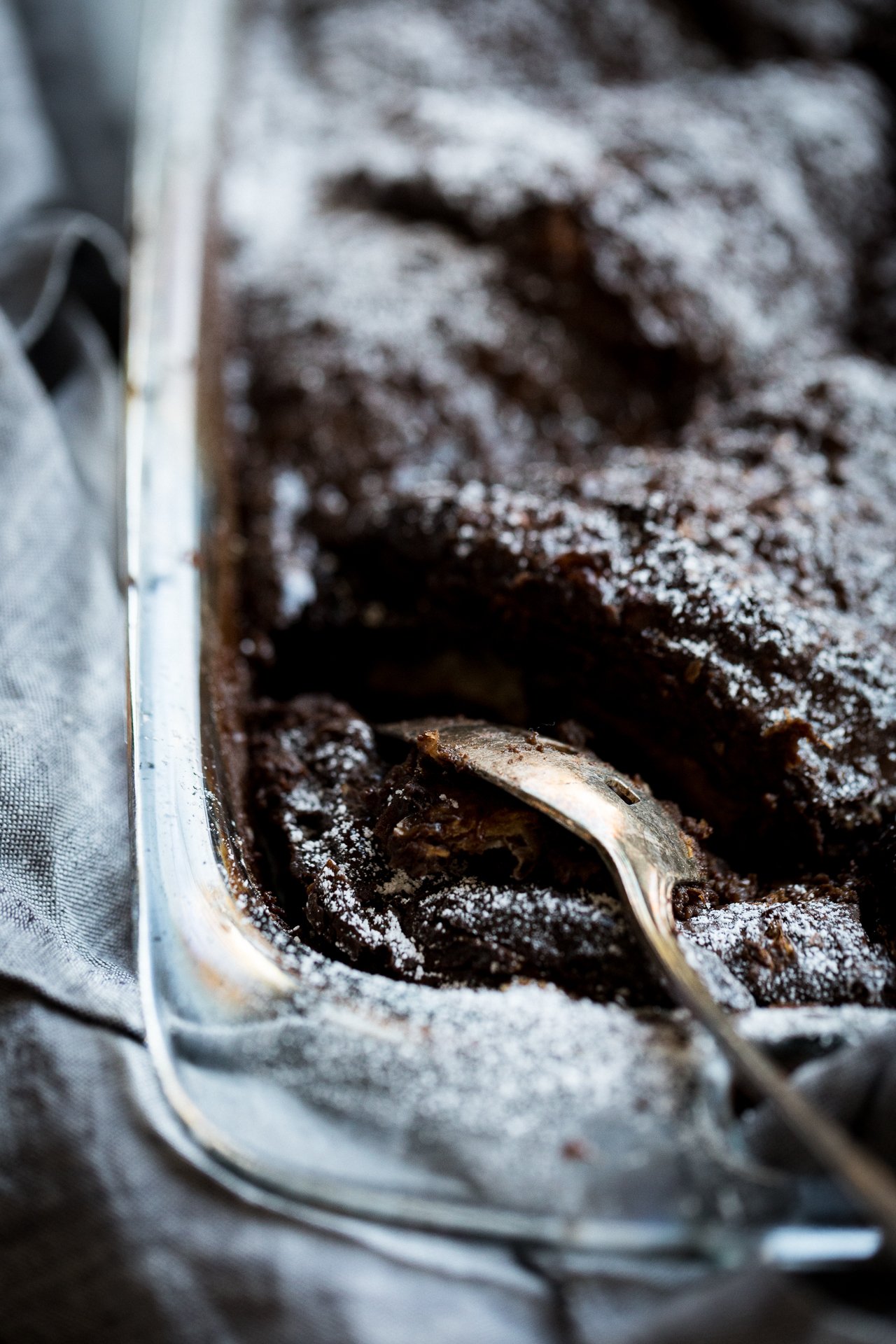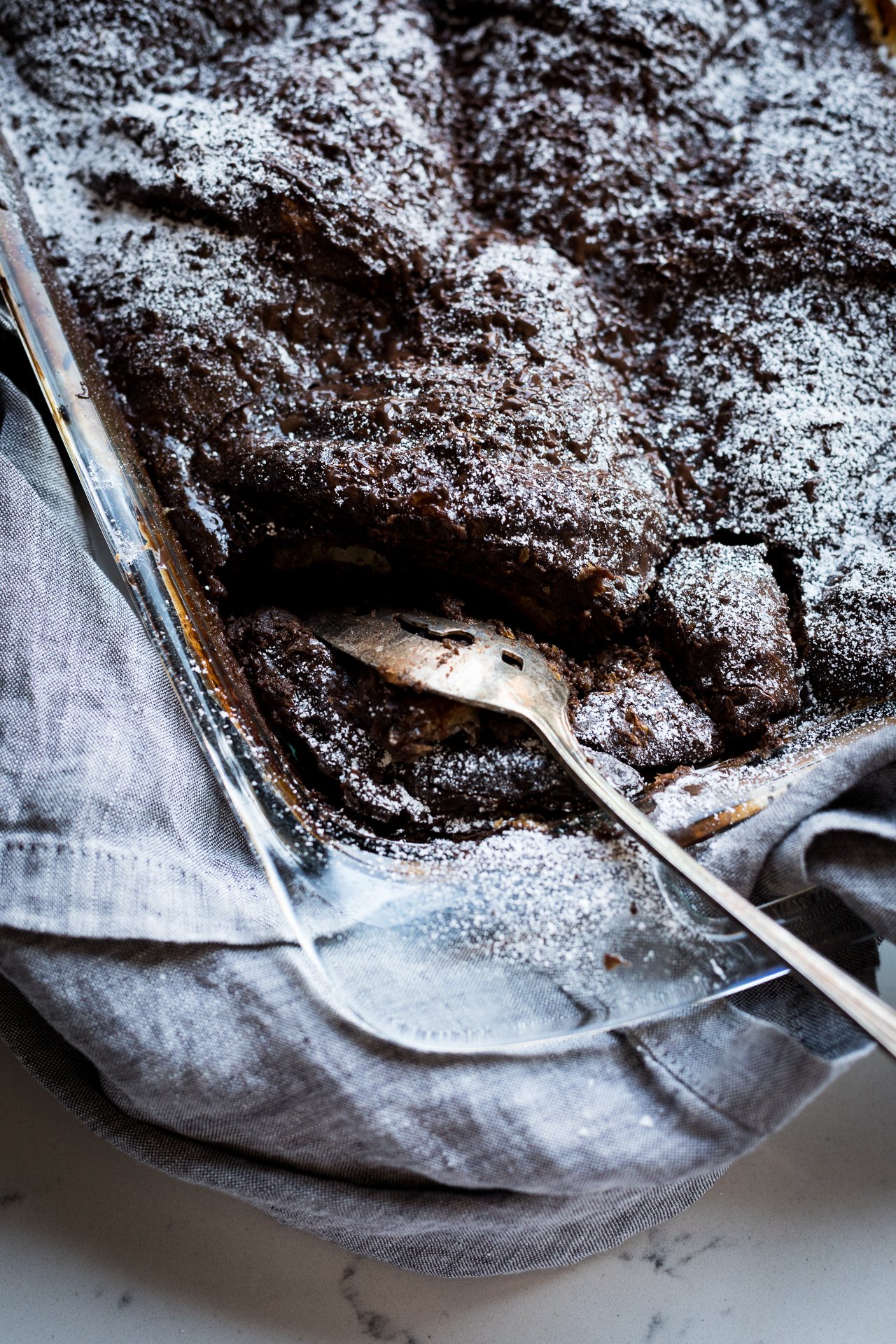 INSTRUCTIONS
Whisk the eggs and egg yolks together in a large Pyrex mixing bowl. In a saucepan, whisk the cocoa powder, cinnamon, salt, milk and cream over medium heat until the cocoa is fully incorporated and the milk just starts to bubble around the edges. Add the bittersweet chocolate, sugar and vanilla and whisk until melted.

Slowly add a bit of the hot chocolate-milk mixture to the eggs while whisking the eggs to prevent them from turning into scrambled eggs. As the chocolate gets incorporated into the eggs add more of the chocolate-milk mixture until fully incorporated.

Butter a 9 x 13 inch Pyrex baking dish. Slice the croissants in half lengthwise and place the bottom half of the croissants in the dish. Cut the croissants as necessary to cover the entire bottom of the dish with the bottoms of the croissants. Pour half of the chocolate custard mixture over the croissants. Place the tops of the croissants and pour the rest of the chocolate custard mixture over the tops of the croissants. Let the dish rest for at least 30 minutes to soak in the chocolate, occasionally pressing the croissants down with a spatula so it soaks in more chocolate.

Preheat the oven to 325 degrees and bake for about 45-50 minutes or until the pudding is just set in the center. Test this by gently shaking the baking dish and the center should just barely jiggle.

Allow the pudding to cool and dust the tops with powdered sugar through sieve. Serve a large scoop of the pudding with a small dollop of tangy creme fraiche or fresh whipped cream.
(Images by HonestlyYUM. This post was created in collaboration with Pyrex.)