Phew, what a week – Karen was just in town to shoot a few holiday recipes (I can't believe it's already that time of year), and after a few looong days of cooking, cleaning, styling, and shooting, we were ready to flip the script and throw a little party of our own. That's what Fridays are for, am I right?!! And you know me, I can't call it a party unless cocktails are involved. I quickly got to shaking up the margaritas . . . mezcal margaritas to be exact. As the drinks began to flow, Erica popped a few Freschetta pizzas into the oven. Pizza and cocktails, now that's a party!
We paired our mezcal margaritas with a couple Freschetta Brick Oven pizzas, topped with roasted and marinated mushrooms, spinach, and mozzarella cheese over a white cream onion sauce. It was a beautiful thing, a beautiful thing indeed . . .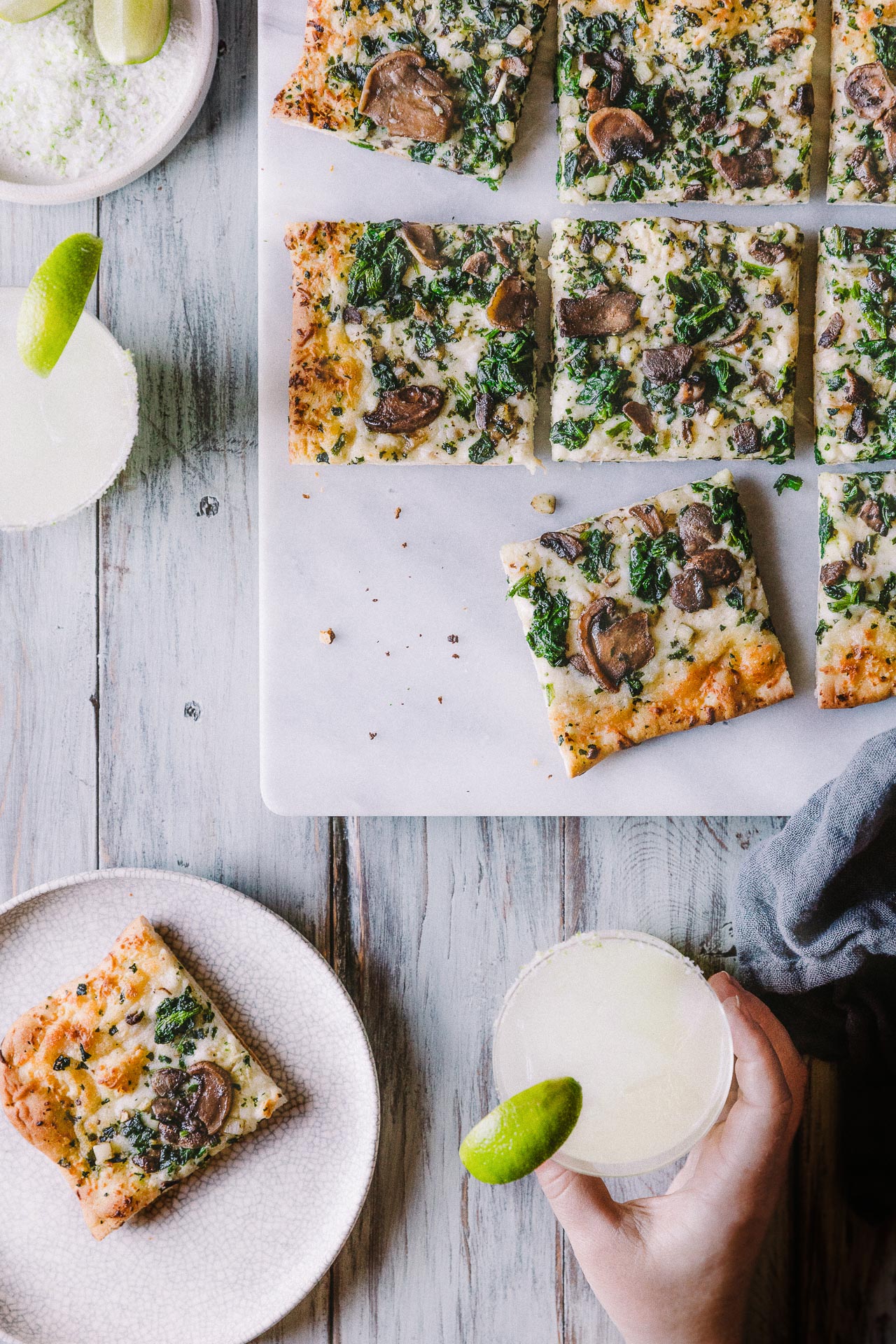 I've been really into mezcal margaritas lately. The hint of smoke from the mezcal is just enough to turn an ordinary cocktail into an extraordinary cocktail. Similarly with our Brick Oven pizza – simply put, Freschetta is crafted to be better. It's made with 100% real cheese, premium meats and vegetables, and a preservative-free crust. What's not to love?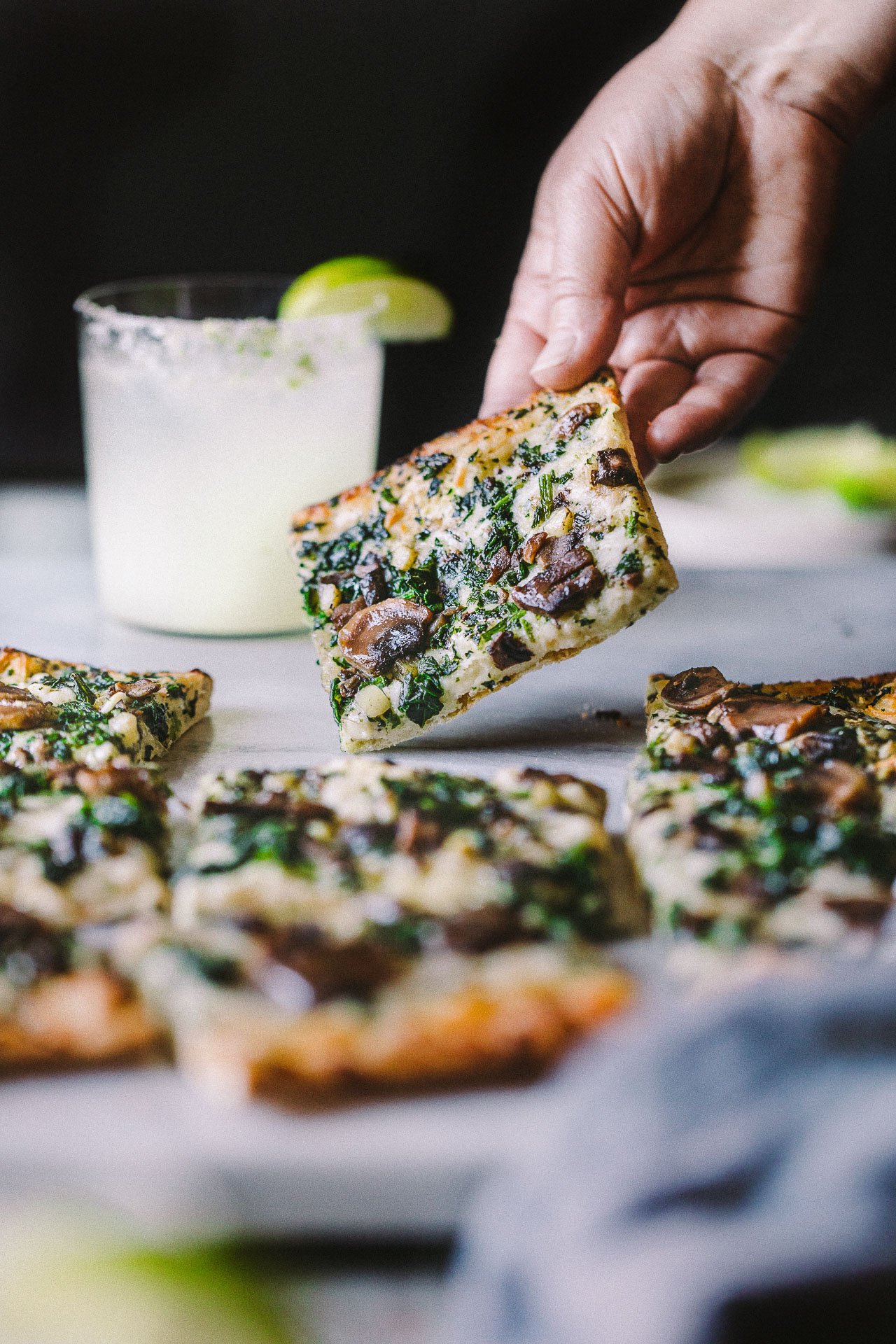 Overall, I couldn't have been happier with our pizza night. I just hope we can make it our little Friday tradition. Speaking of new traditions, if you're interested in starting your own Freschetta Friday pizza night,  you'll find them in the freezer aisle of grocery stores nationwide.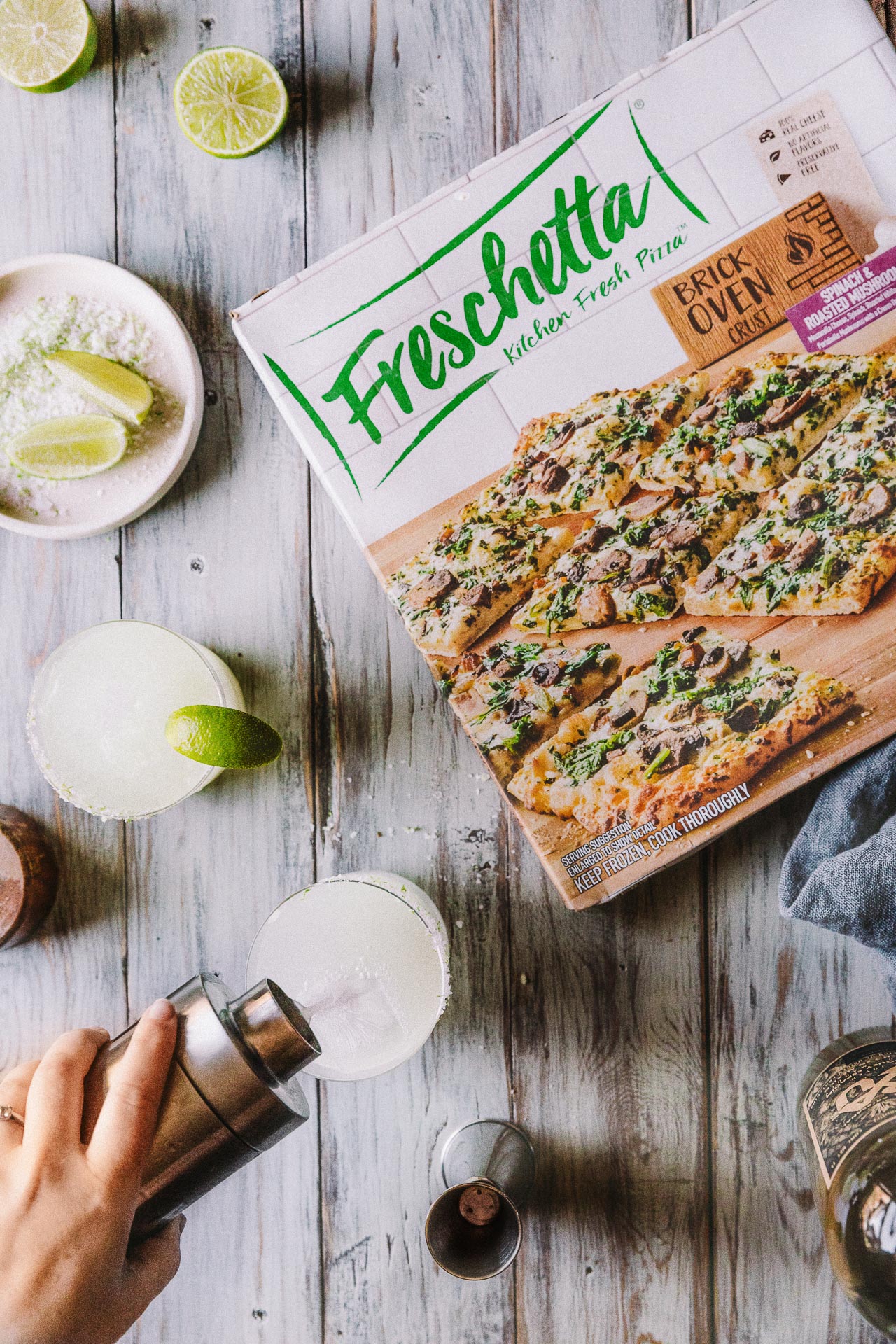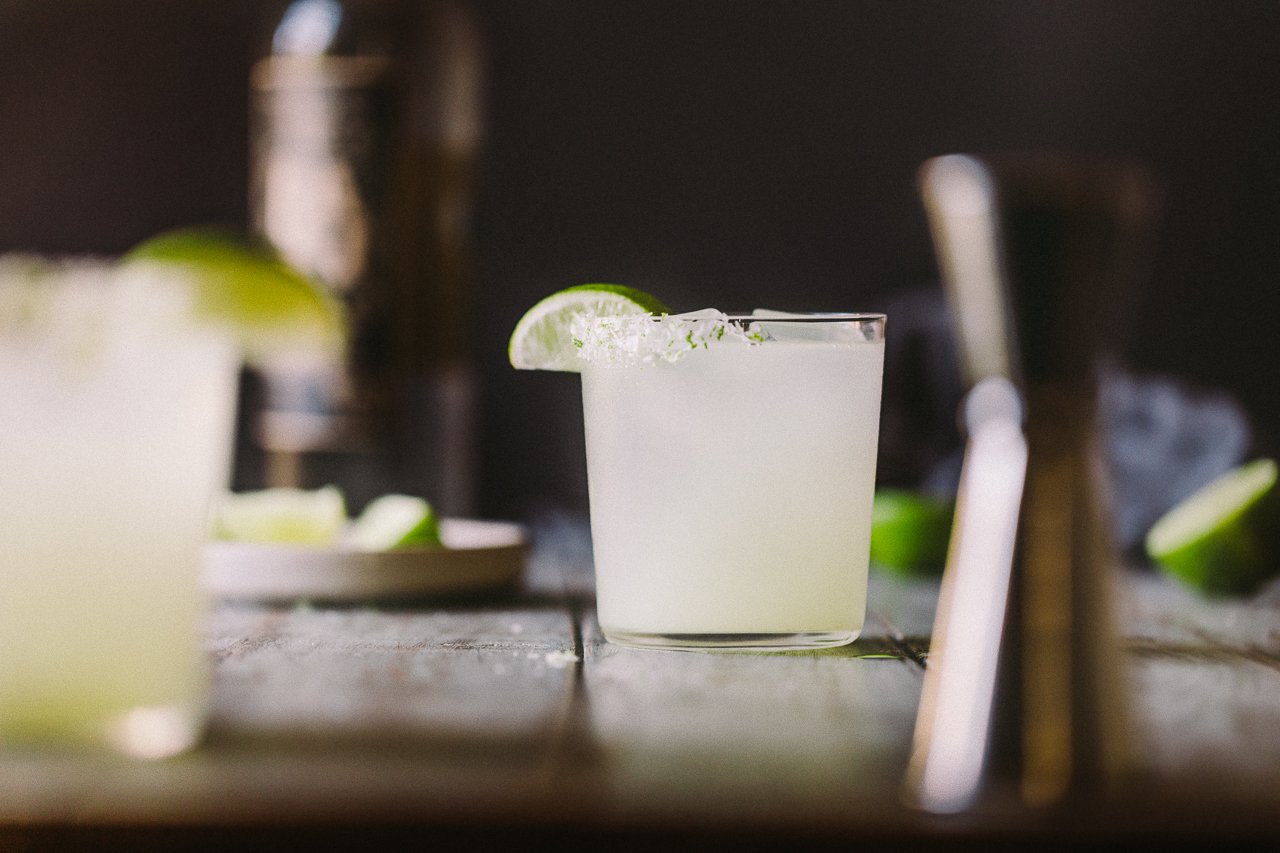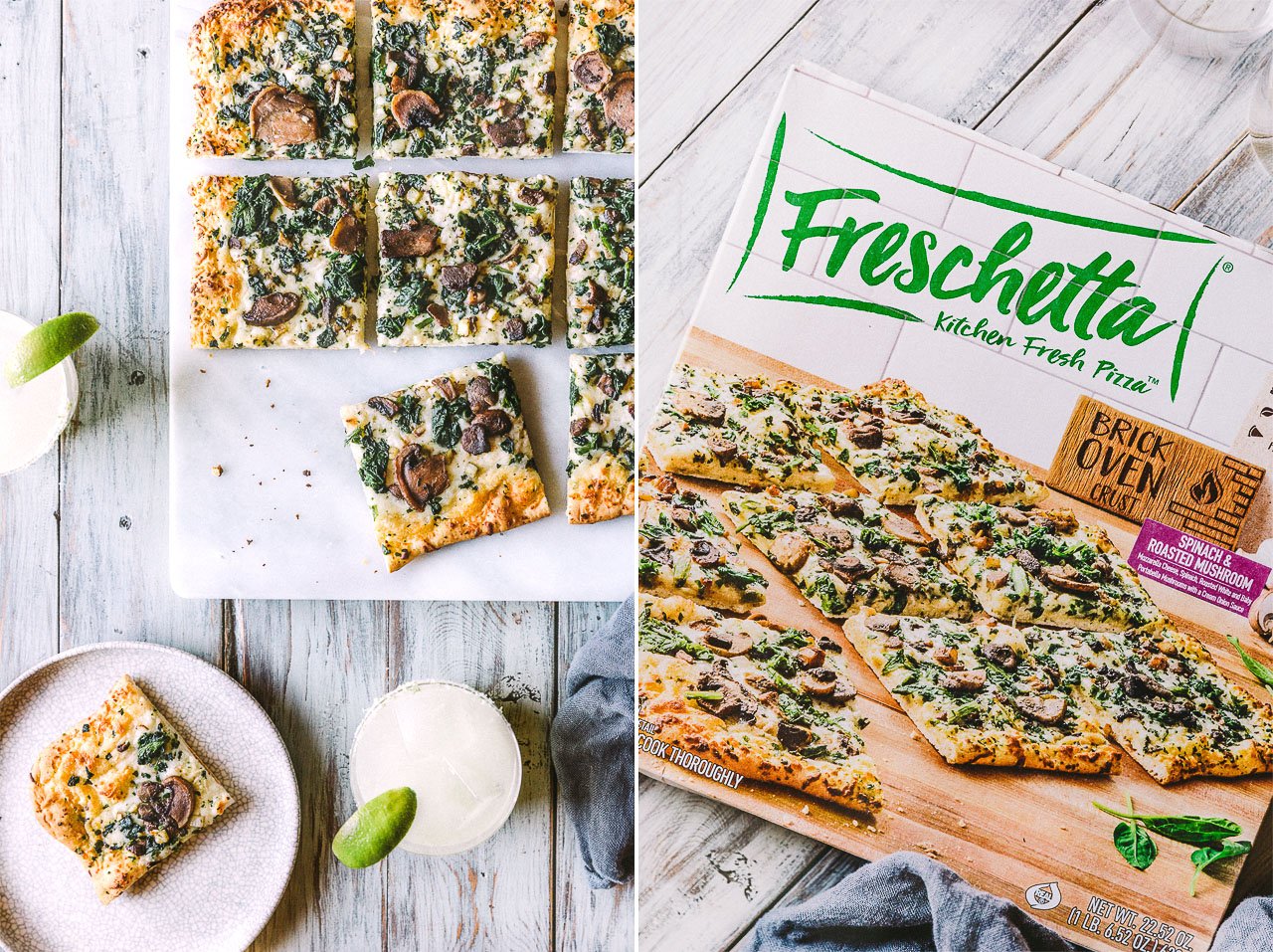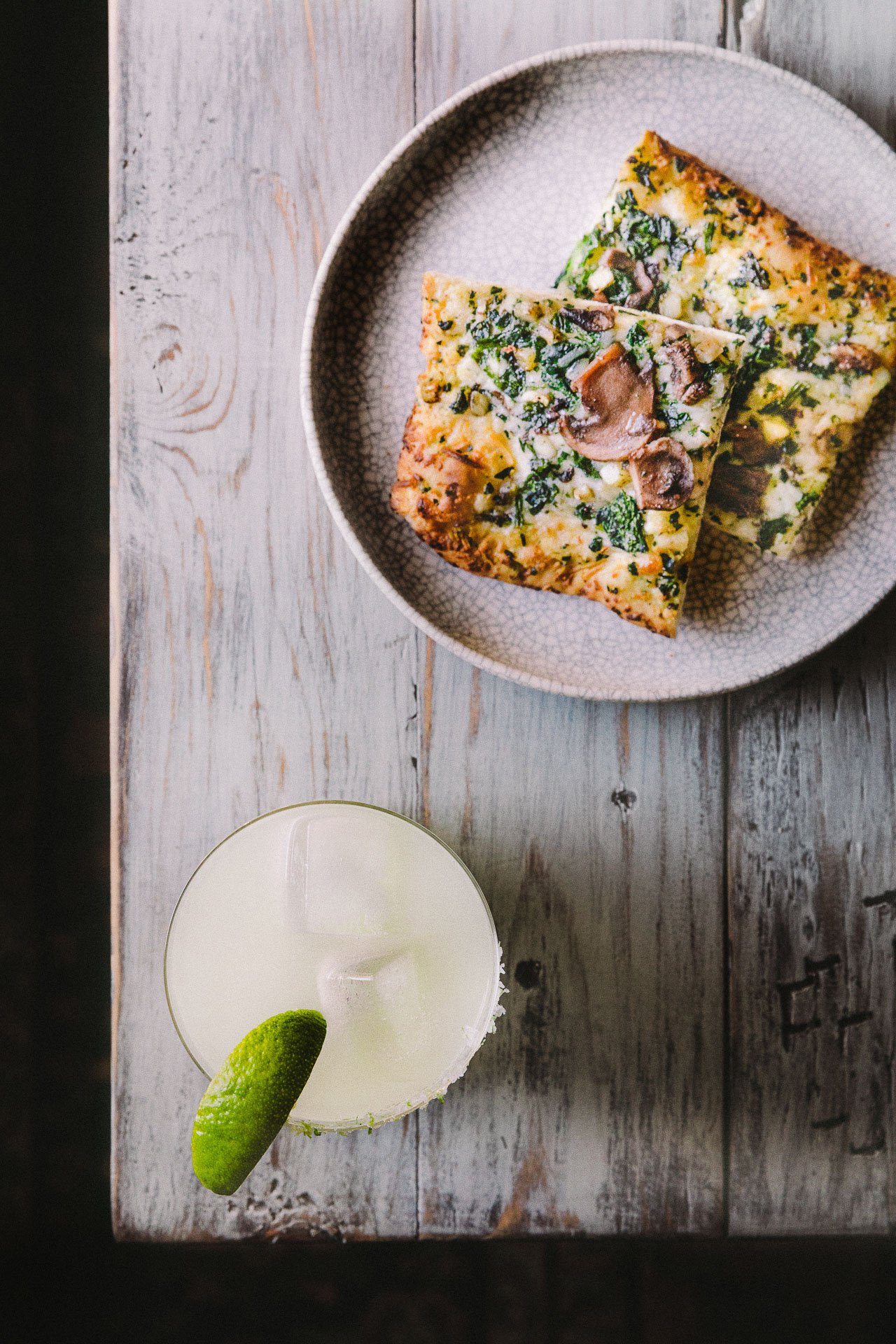 (Photography by HonestlyYUM. This post is sponsored by Freschetta. All opinions are our own. Thank you for supporting the brands that keep HonestlyYUM shaking and baking!)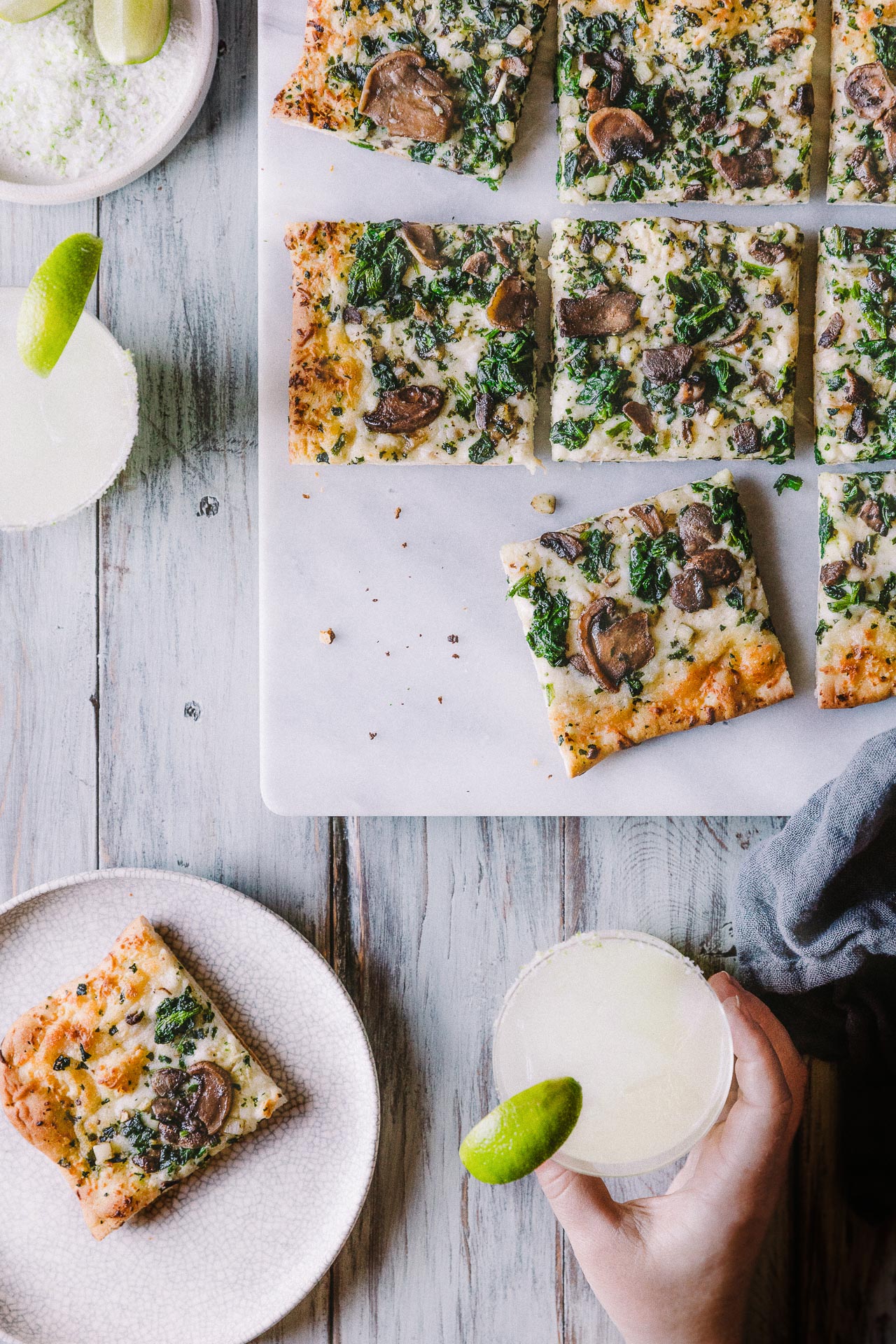 INSTRUCTIONS
Add all the ingredients into a shaker, fill with ice, and shake vigorously for 10 seconds. Strain over new ice into a tumbler with a salted rim.