This post was created in partnership with Blue Diamond Almonds
It's been freezing here in the Bay Area. Okay, that might be slight exaggeration but after a bout of hot, summery weather, we've been hit with chilly, dreary weather all week long. And as much as it might sound like I'm complaining, I'm actually welcoming this reprieve from the heat – especially since this week also marked the first week of Kindergarten for our little guy. School has started, it feels like Fall, my emotions are all over the place and heck, I'm trying my best to embrace it all. In desperate need of some comfort, I thought this was the perfect time to build a little cheese platter to celebrate this transitional time. I've been obsessed with Blue Diamond Crafted Gourmet Almonds in the Black Truffle flavor and had the idea to mix it up with the addition of another personal favorite, roasted shiitake mushrooms. If you're a mushroom lover, you'll love this earthy, umami, and fragrant combination. A handful of this, paired with your favorite cheese and some truffle honey and figs and wow, all those worries and sorrows seem to just wash away.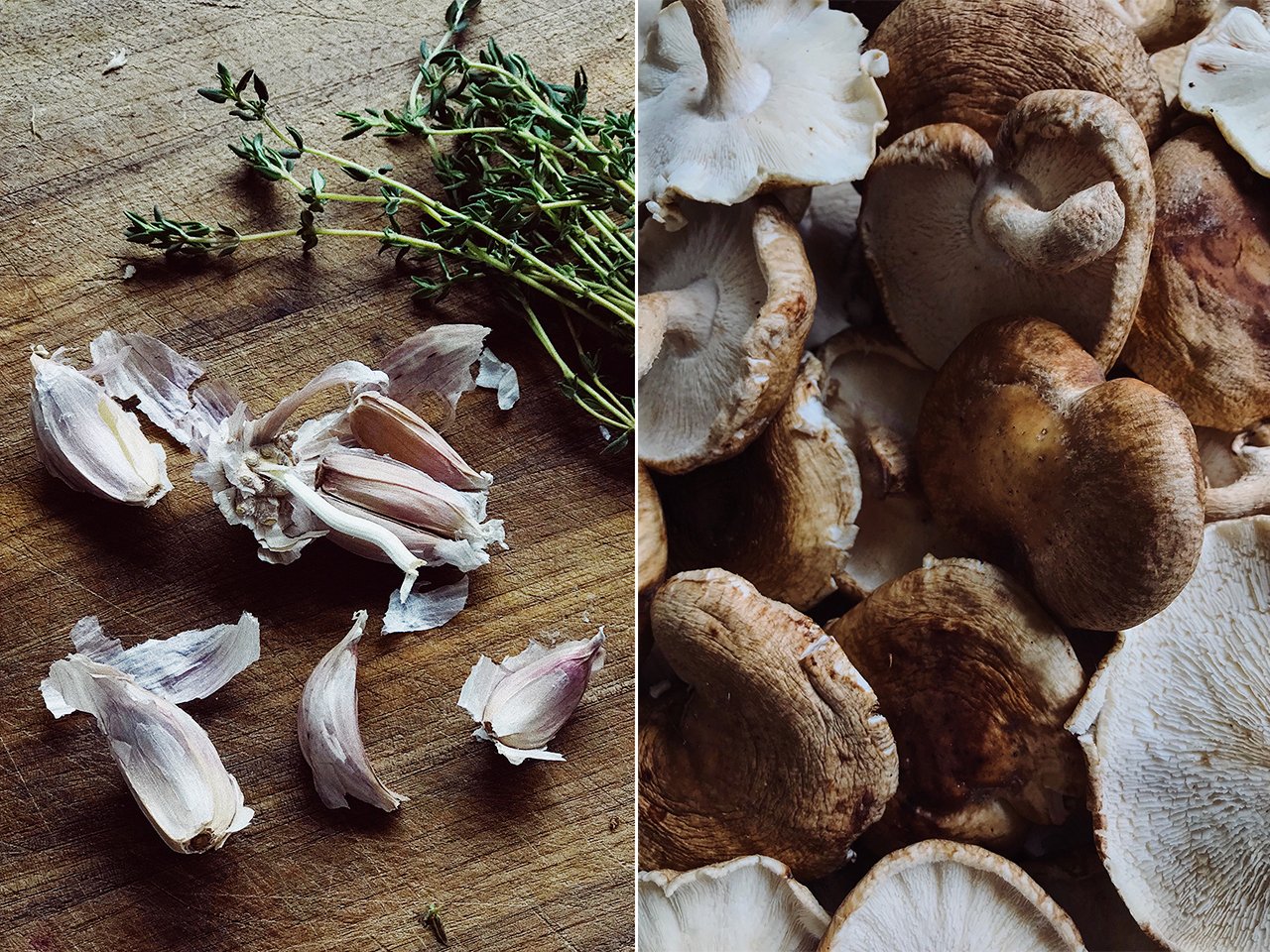 To roast shiitake mushrooms, you just clean them with a wet paper towel. Don't wash them under water, you want them as dry as possible when roasting. Cut them into thick slices and toss them with some olive oil, garlic, salt and thyme. Place them on a parchment paper lined baking sheet and bake for 20-25 minutes at 400° F. It's important to toss them at least twice, with a wooden spoon, during baking. I personally like to slightly overcook mine for that bit of crunch! Once they've cooled, mix them with the Black Truffle almonds and enjoy!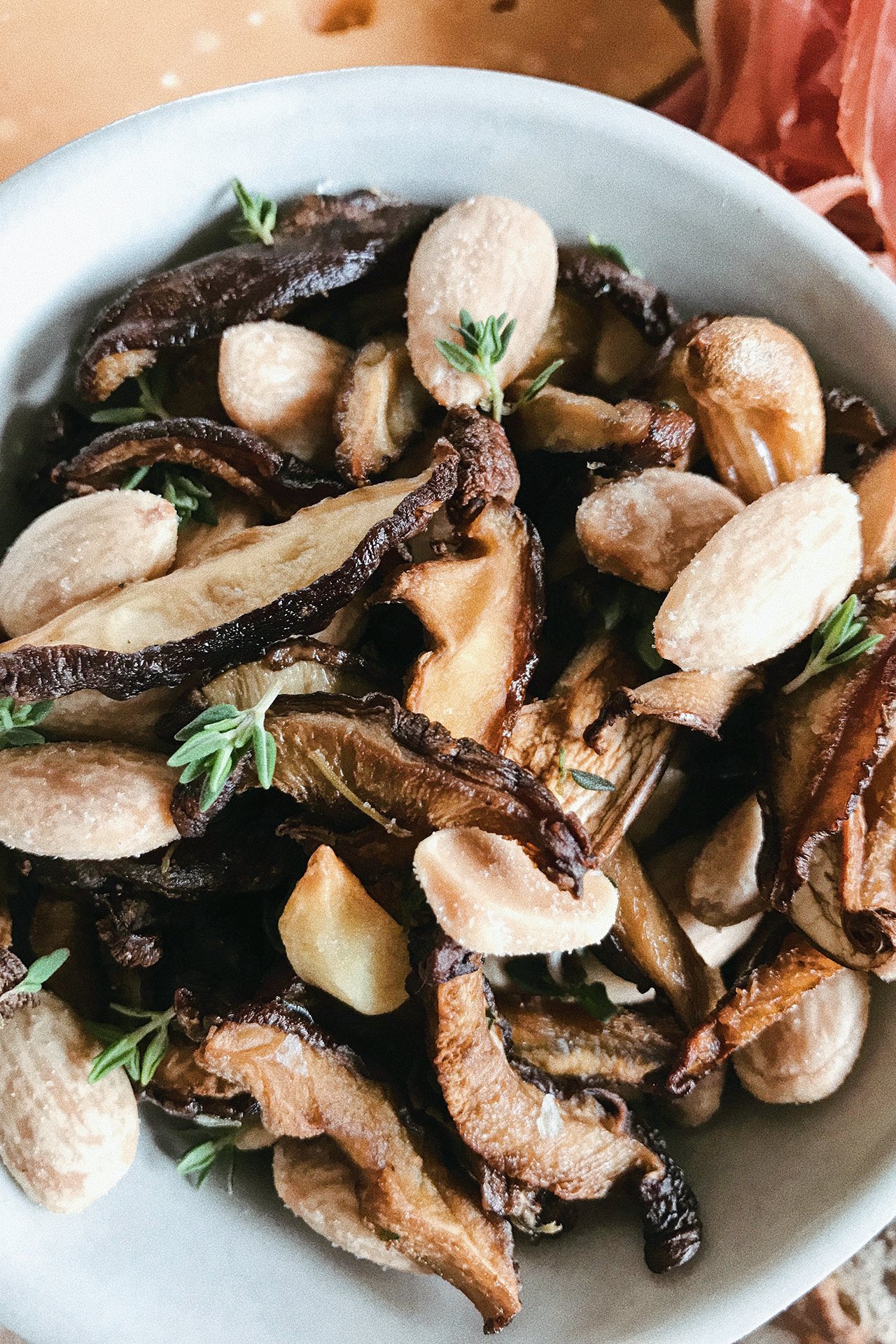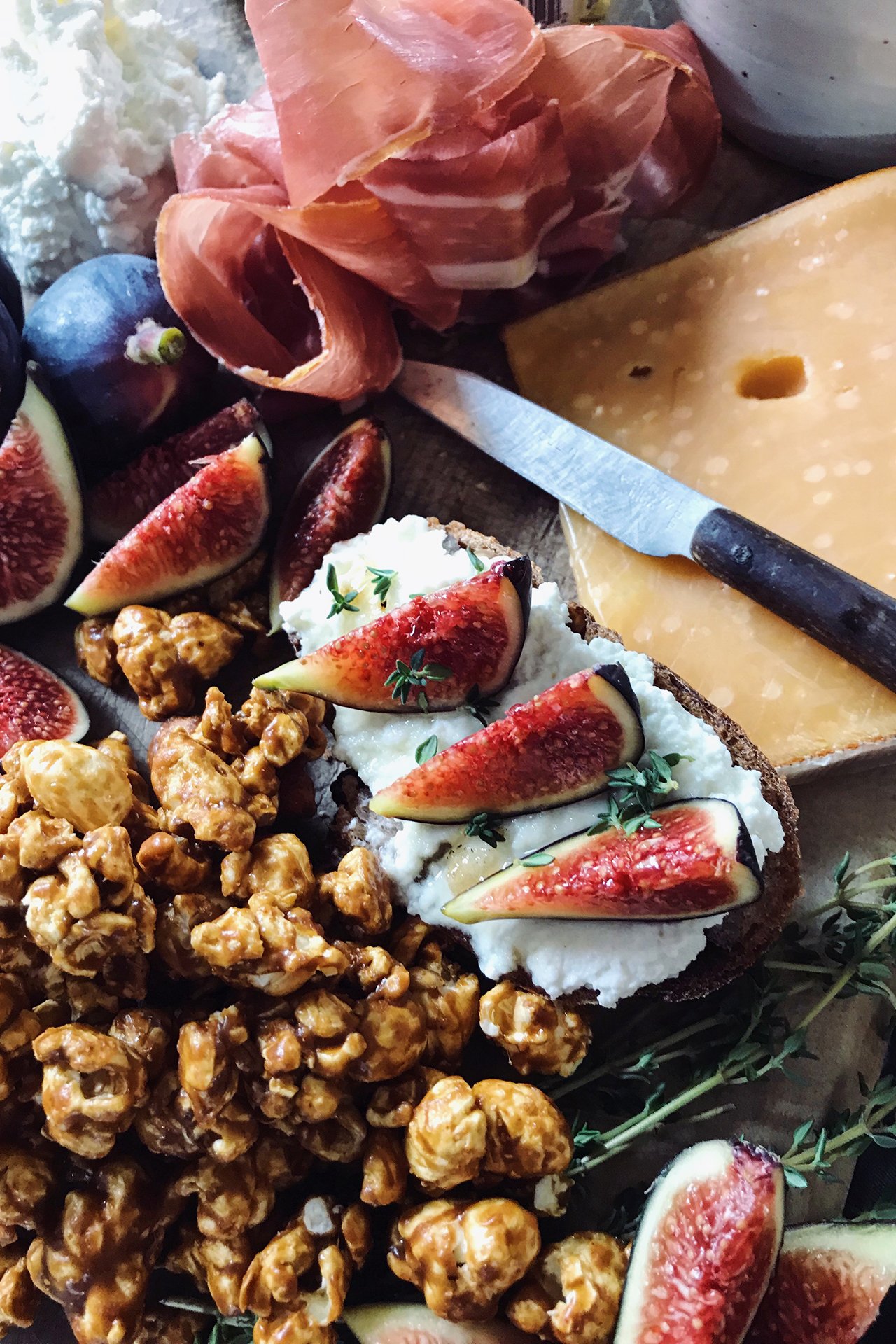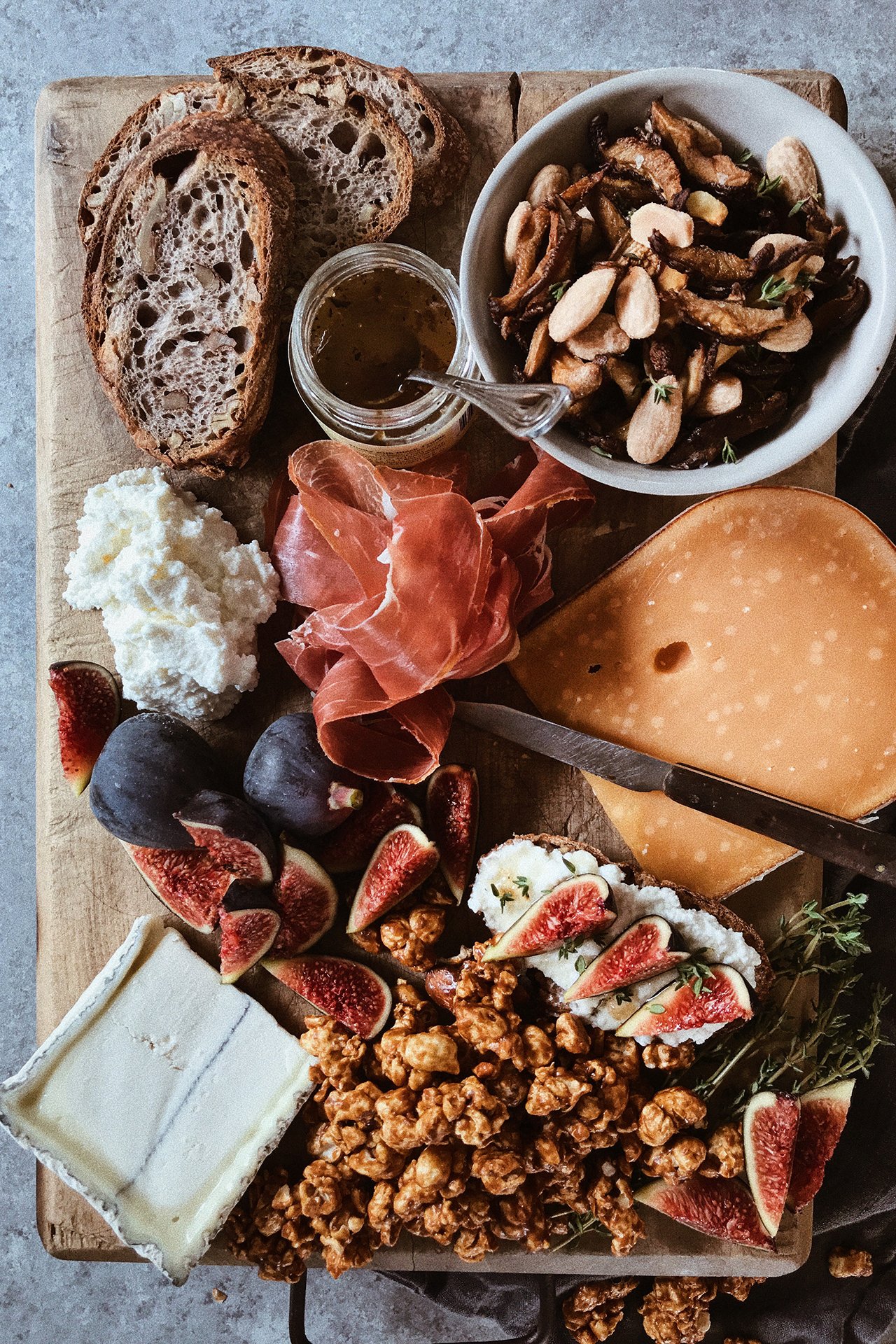 (Photography by HonestlyYUM. This post was created in partnership with Blue Diamond Almonds. All opinions are our own. Thank you for supporting the brands that keep HonestlyYUM cooking!!)