Romesco is one of my favorite sauces and the perfect antidote for when you're getting tired of the ordinary tomato sauce pasta. Unlike tomato sauce, romesco is mainly made from sweet roasted bell pepper and just a few other simple ingredients: almonds, garlic, tomato, sherry vinegar and extra virgin olive oil. You'll likely have some left over romesco (depending on how the type of pasta you use and how much pasta you use) and you can use it on so many things. During the summer, I love to spoon it over roasted or grilled veggies and steak. It is bright and full of so much flavor!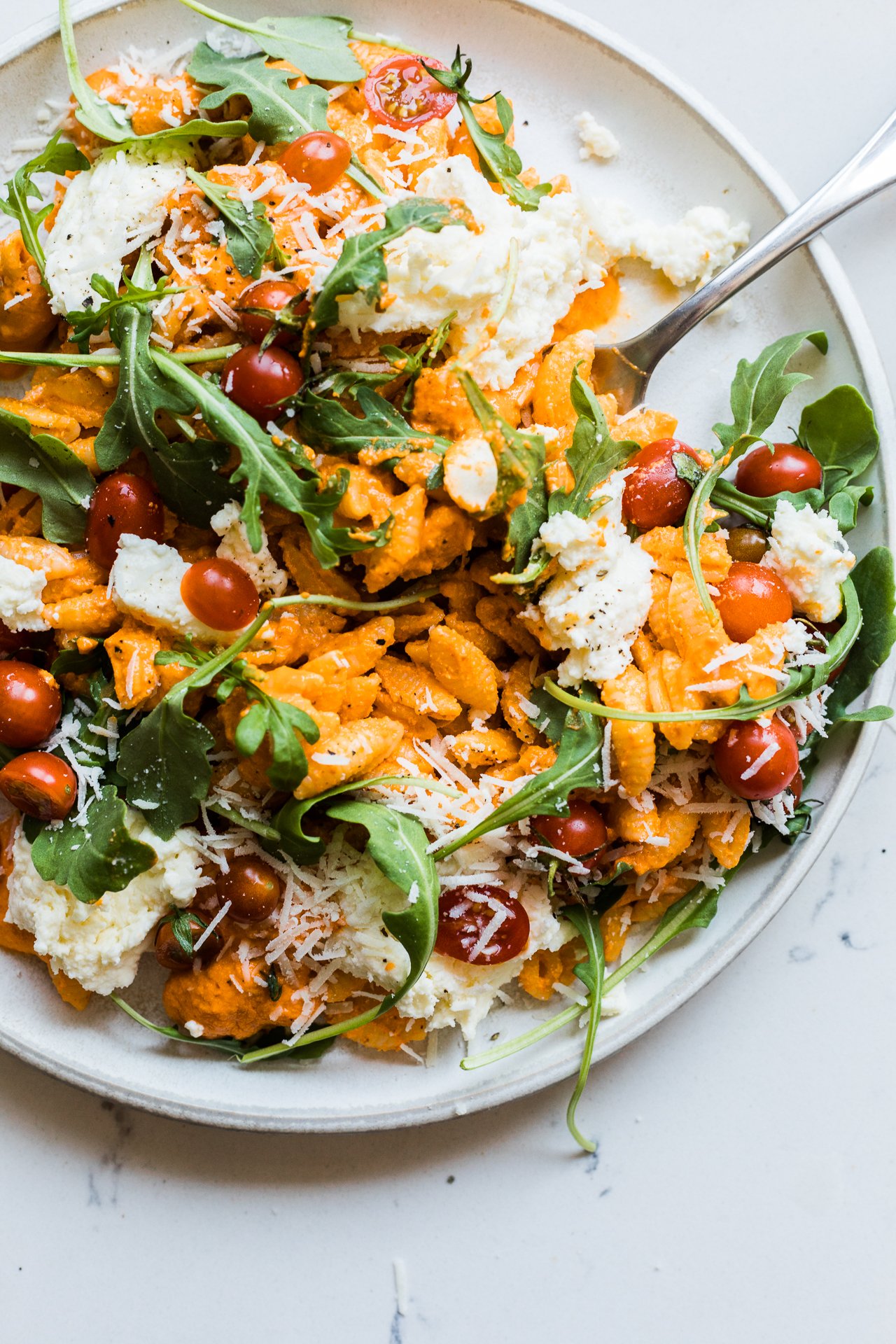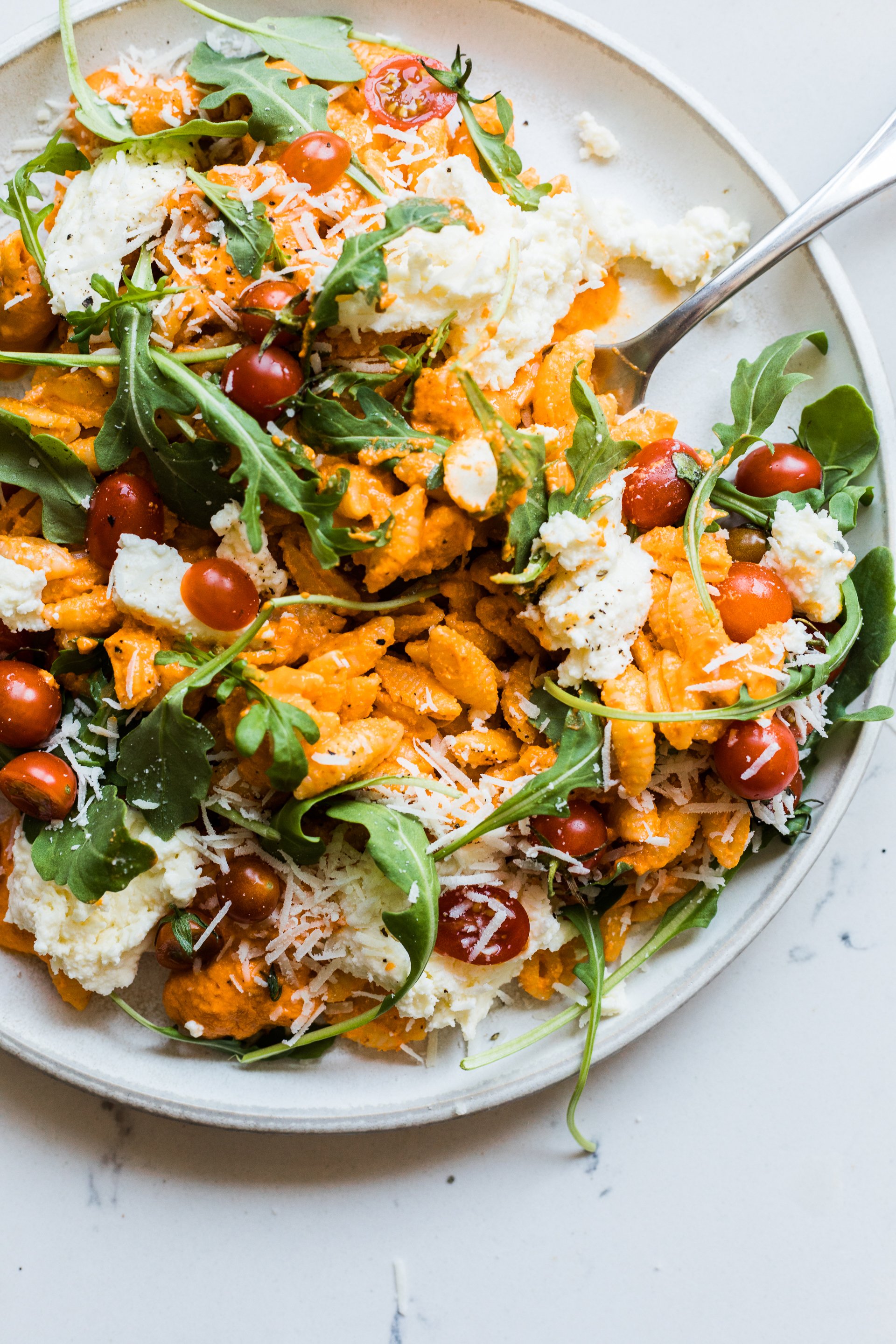 INSTRUCTIONS
Add the roasted red bell peppers, almonds, garlic and tomato to a food processor or blender. I prefer using a blender for a smoother sauce. Blend all the ingredients with 1/4 cup of water until smooth.

Add the sherry vinegar, the extra virgin olive oil and big pinch of salt and some pepper and just pulse to incorporate. Add more salt and pepper to taste.

Cook the pasta according to package directions in salted boiling water. Drain and rinse with cold water.

Pour enough romesco over the pasta until well coated. You'll probably have some left over. I usually jar the romesco and save it for sandwiches or roast veggies.

To serve, add a few handfuls of arugula to the pasta and top with a few heaping spoonfuls of ricotta and handful of grated pecorino. Add a few small cherry tomatoes on top if in season.
(images by HonestlyYUM)