Generally speaking, I'm not a huge fan of blue cheese. There are some that are a little too pungent for my liking and that "blue" flavor is so strong sometimes that, for my palate, it really needs to be balanced and rounded-out with other contrasting flavors. So I was thrilled when we had the opportunity to partner with the French Ministry of Agriculture and work with one of my favorite cheeses– St. Agur. St. Agur is made in the Auvergne region of central France and has a subtle "blue" and more of a butter flavor with a soft smooth texture. St. Agur goes really well with a sweet preserve so I took this classic cheese pairing and turned it into a simple cracker made from St. Agur cheese, President butter with a dollop of thick fig preserve in the center. These crackers are rich, flakey and buttery and pair perfectly with a bold red wine– I've paired these with a fruity and oaky red Cabernet Sauvignon-Merlot blend from Les Vignobles Andre Lurton. I hope you'll give these decadent crackers a try and bring a bit of France home into your kitchen!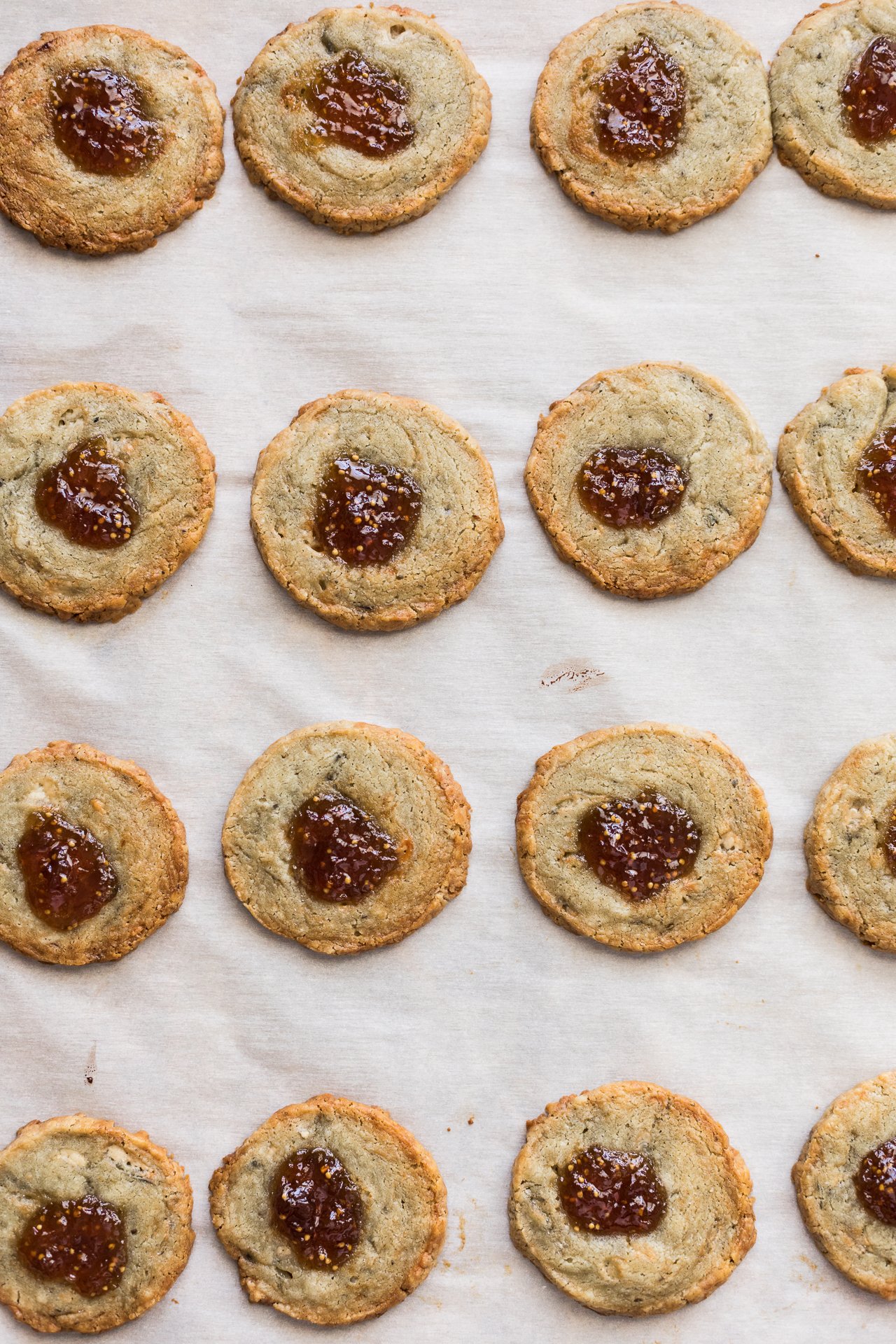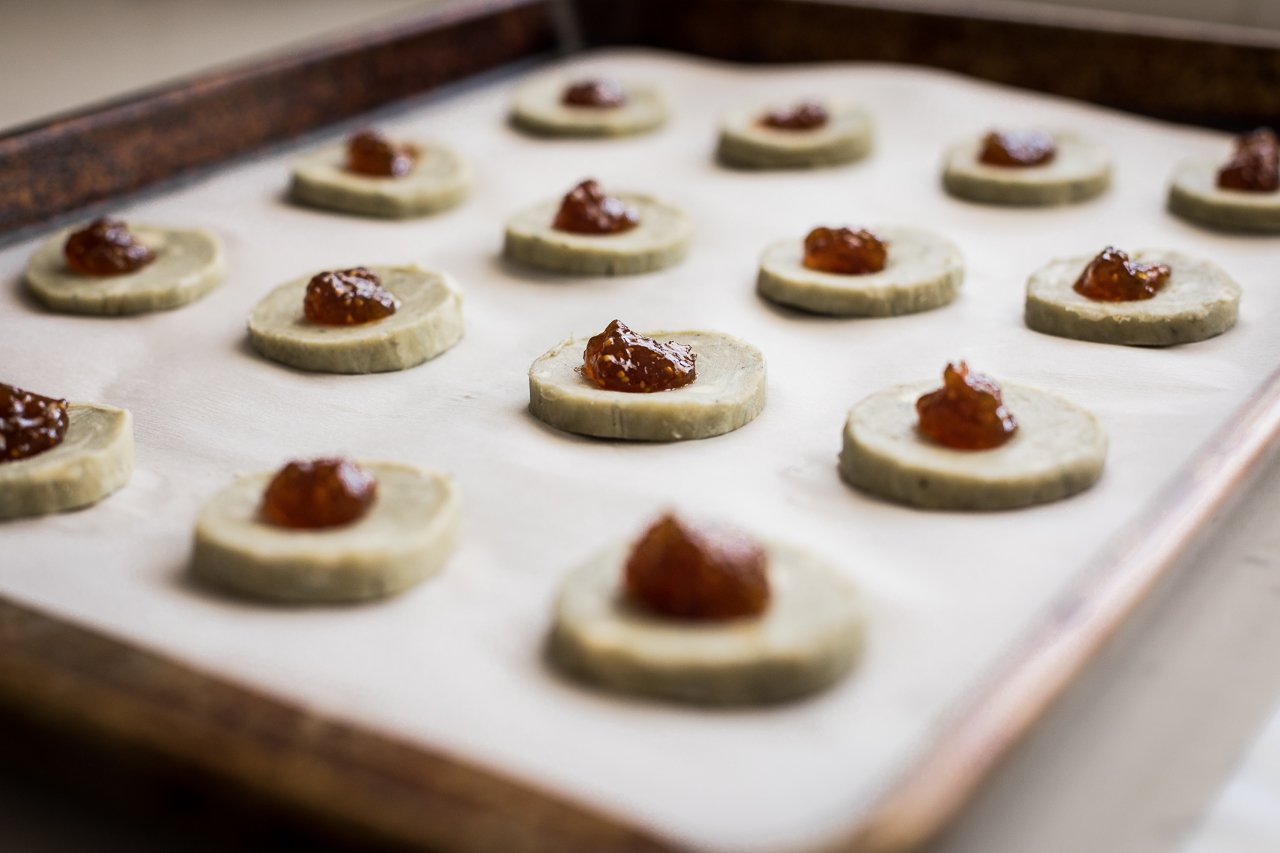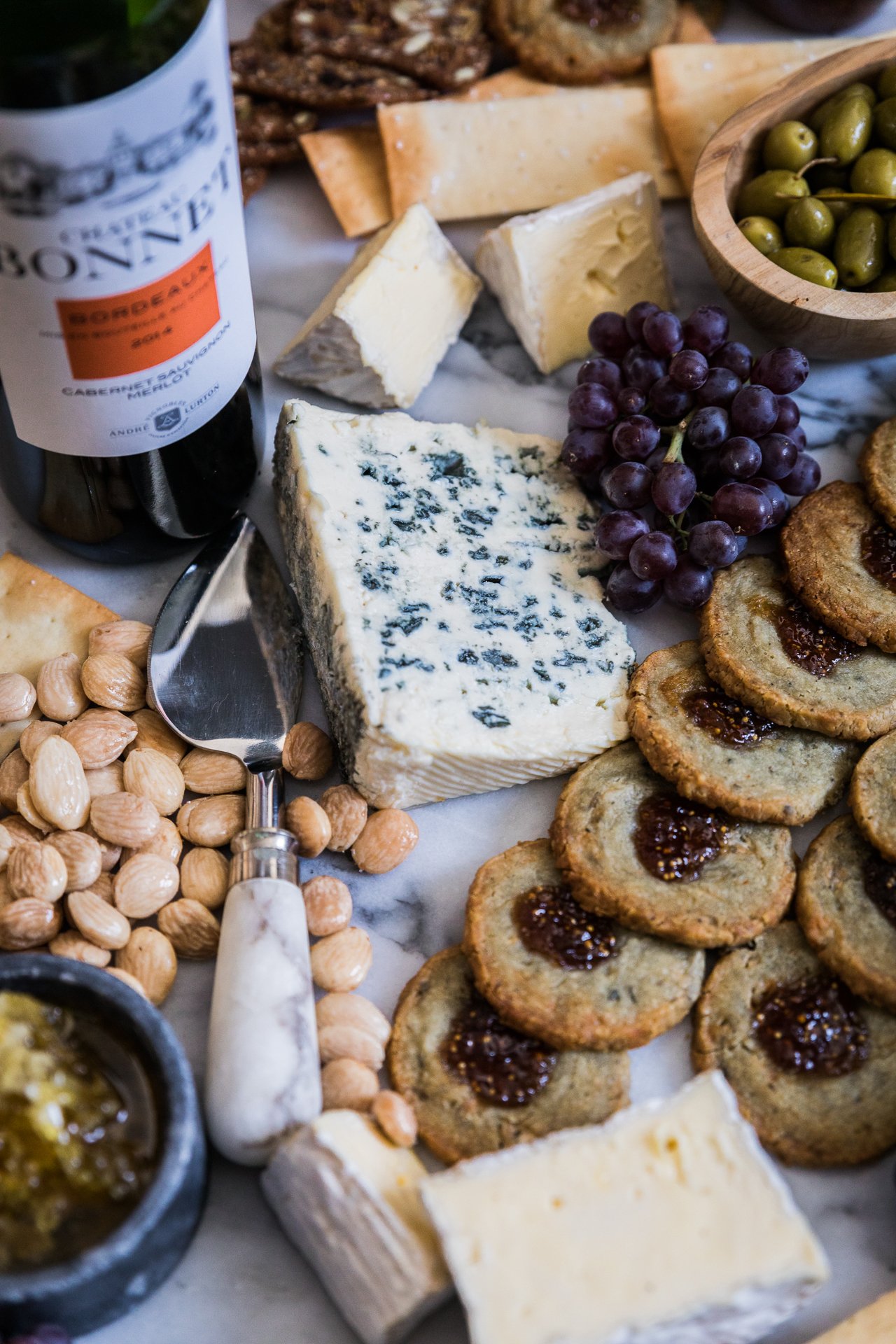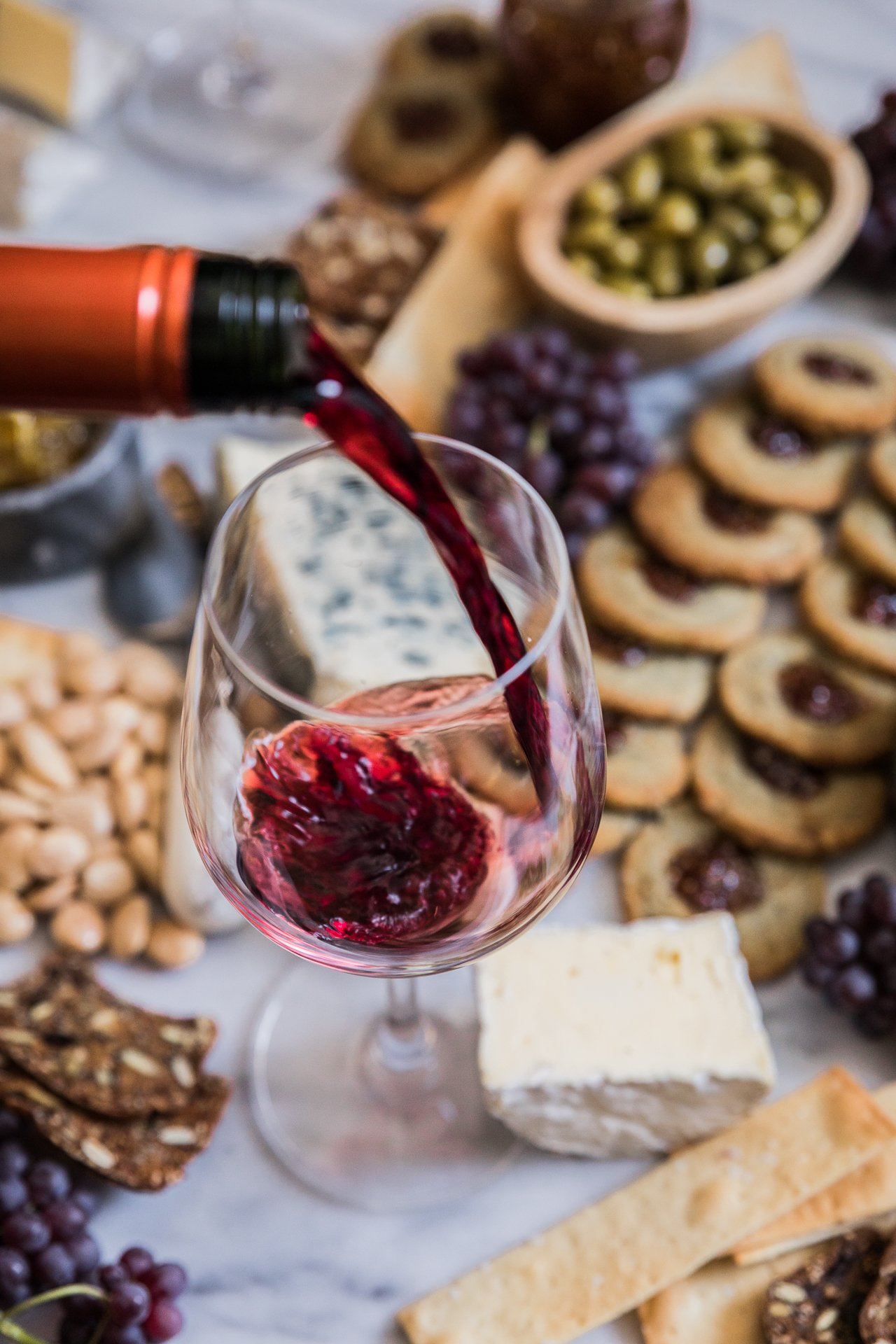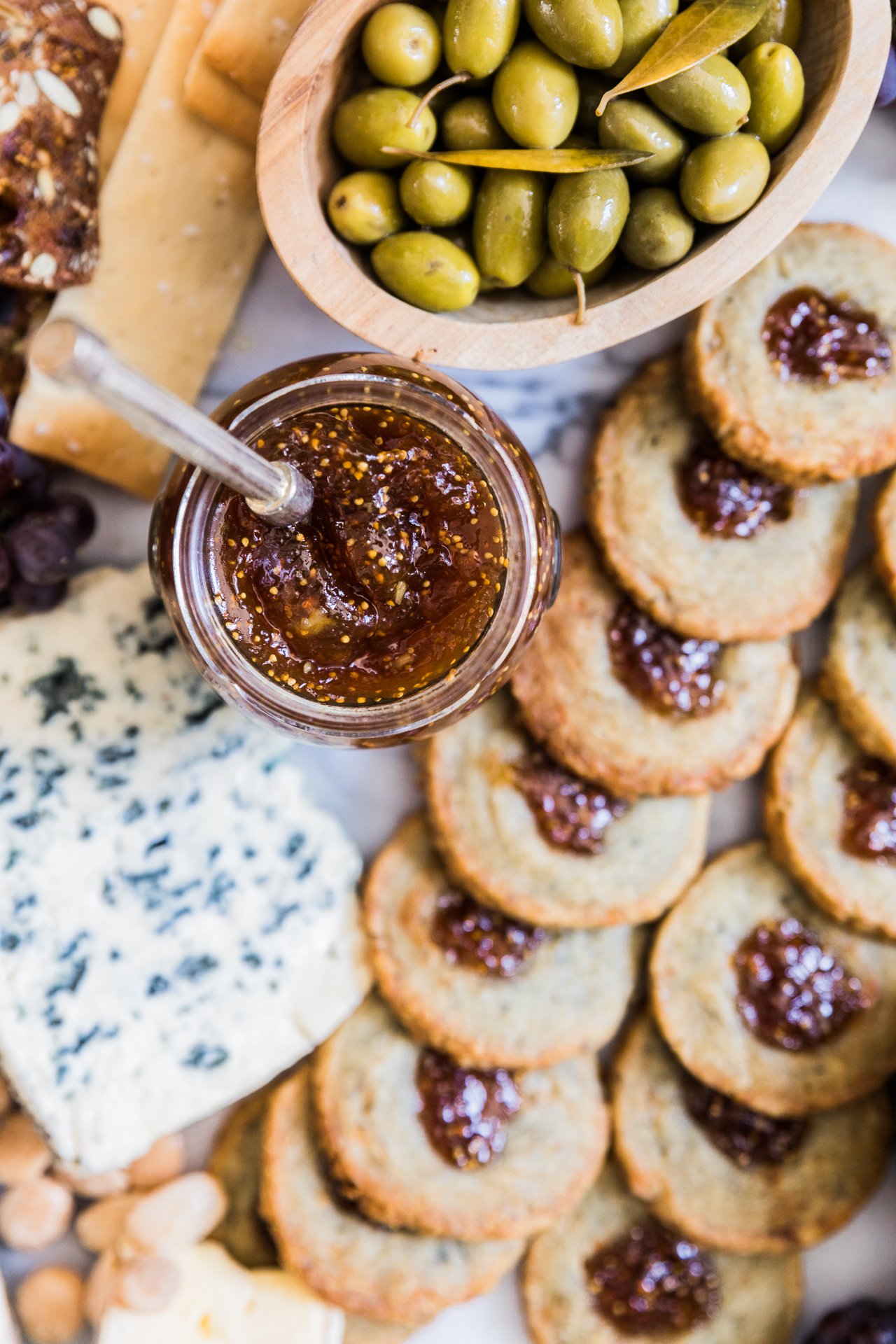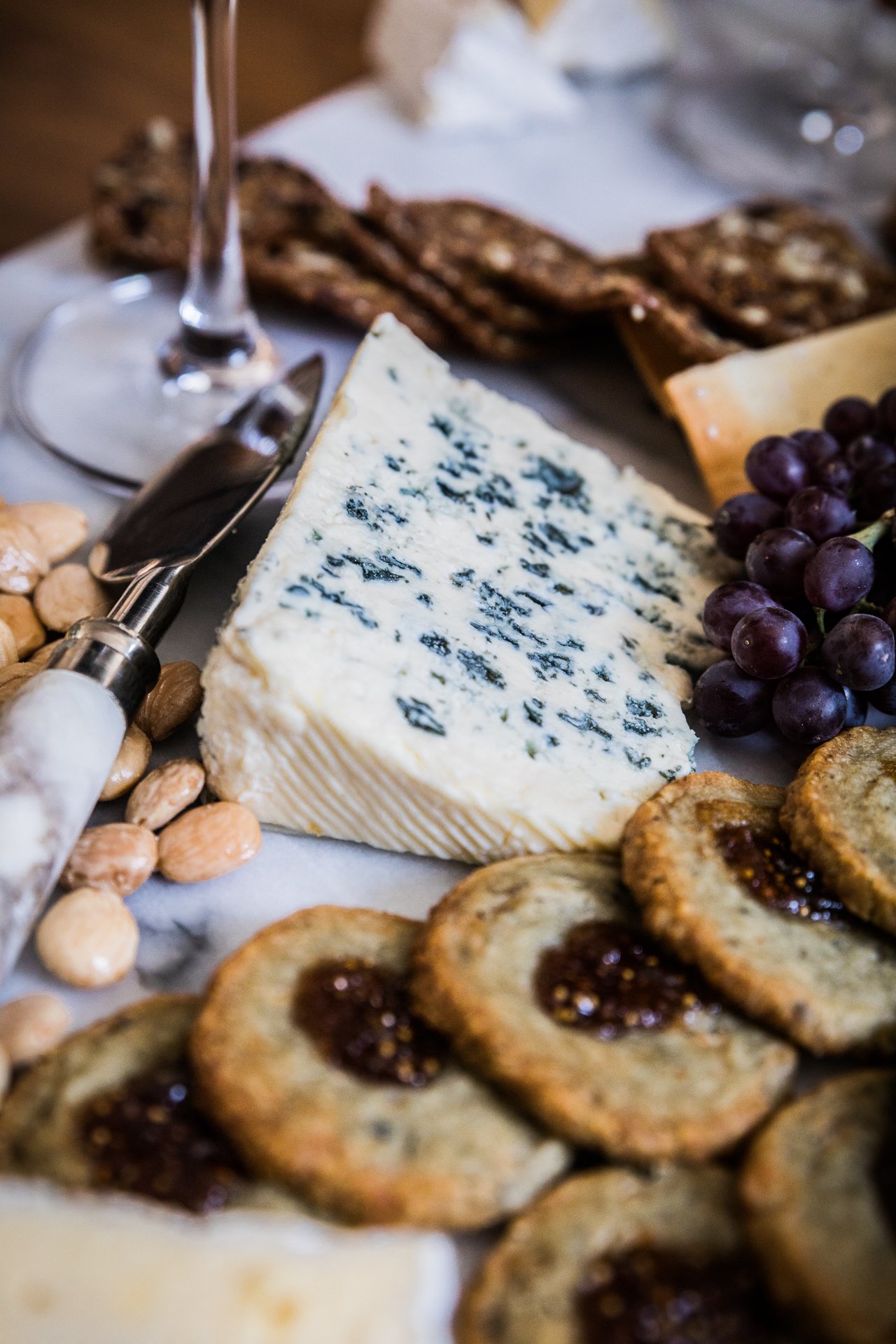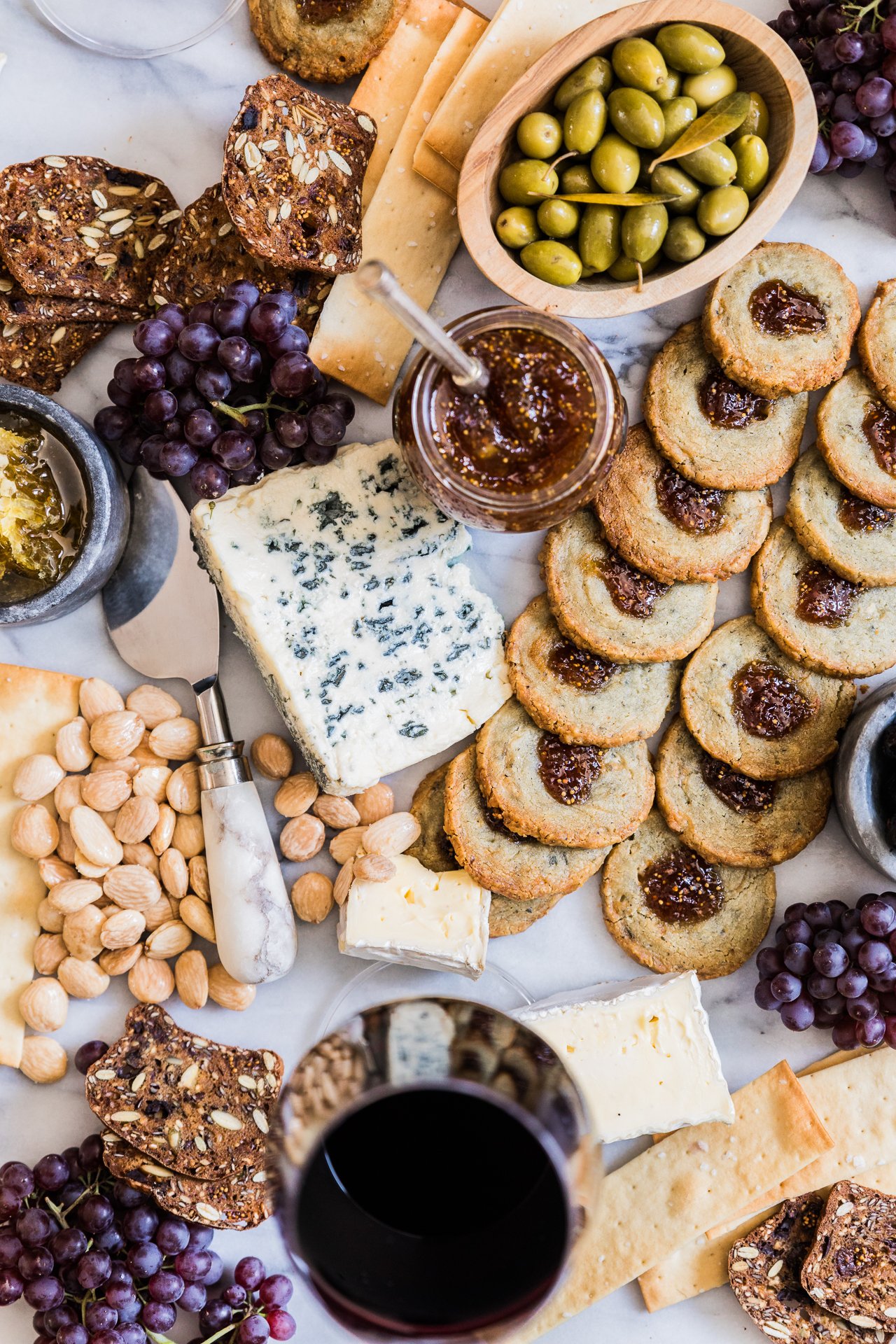 INSTRUCTIONS
Beat butter and St. Agur together until smooth, add flour until incorporated. Dump onto lightly floured surface and lightly flour hands, work dough for a minute or so and roll into a log about 1.5 inches wide. Transfer log to plastic wrap and wrap twisting ends and shape into even log with your hands. Refrigerate for at least 2 hours to overnight.

Preheat oven to 350 degrees. Cut the log into about 1/4 inch thick discs. Place on a baking sheet lined with parchment and lay the discs on the baking sheet with some space in between. Using the back of a teaspoon measuring spoon gently press the tops of each cookies with so that there's a small groove in each cracker. Place a small dollop of fig preserve in each. Bake until the edges just start to turn golden brown, about 8-10 minutes, but keep an eye on them to prevent them from burning. Allow to cool and serve.
(Images by HonestlyYUM. This post was created in partnership with the French Ministry of Agriculture. All opinions are our own. Thank you for supporting the brands that keep HonestlyYUM cooking!!)