I've been living in the Bay Area for nearly 10 years now and I'm still not accustomed to the gloom that dampens the start of summer in June. As soon as it finally heats up in July, all I want to do is spend my time outdoors. For me, nothing epitomizes summer quite like dining al fresco in my own backyard, sharing a meal with friends and family. Keeping things simple is what summer is all about – honestly, my ideal menu consists of anything fresh that I can throw straight on the grill. It's summer cooking at its best. And this is exactly why I'm loving La Brea Bakery's Take & Bake French Baguette, the perfect accompaniment to grilled mussels, not to mention, the best, most timesaving way to serve fresh bread. After all, not a minute of that glorious summer warmth should be taken for granted, am I right?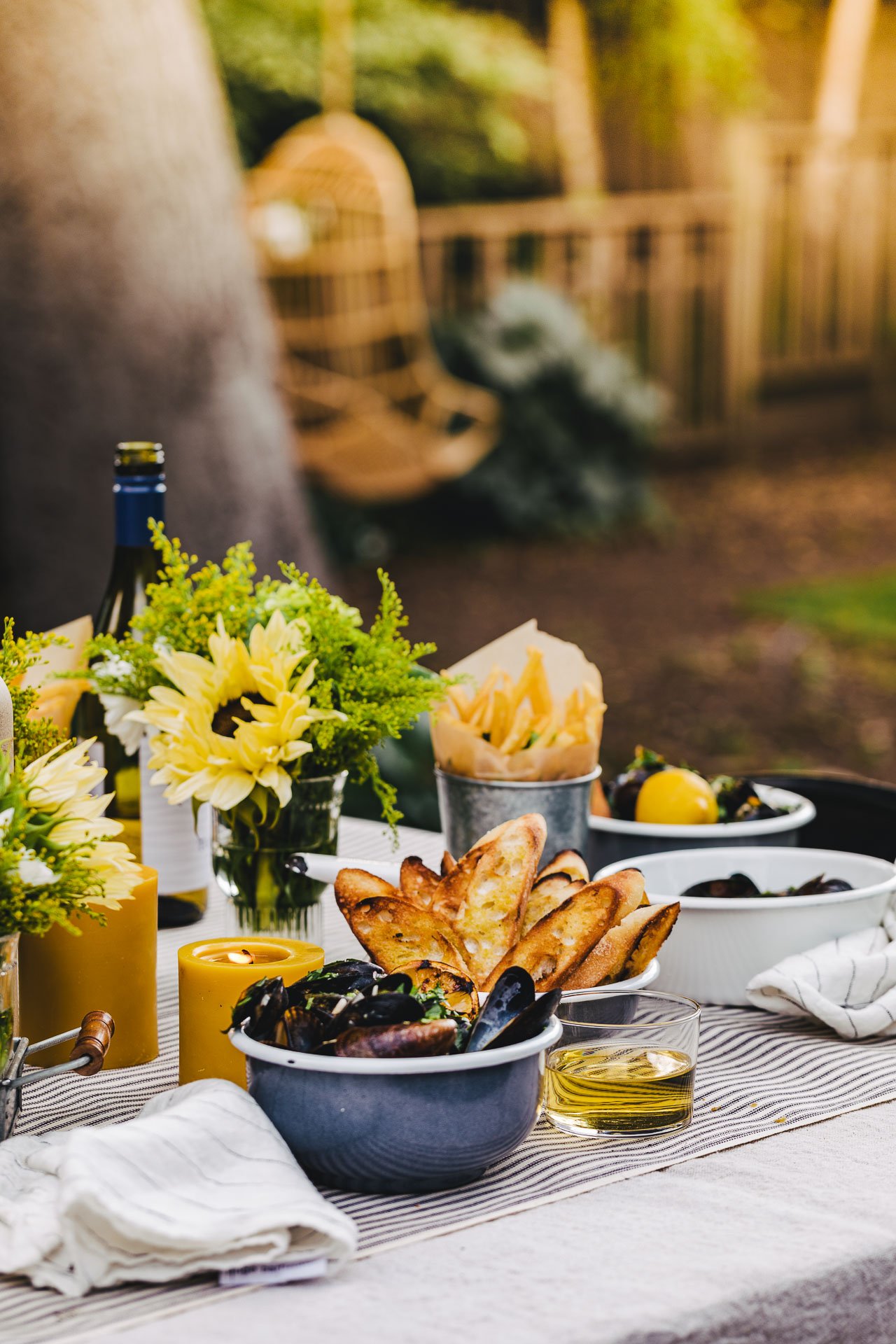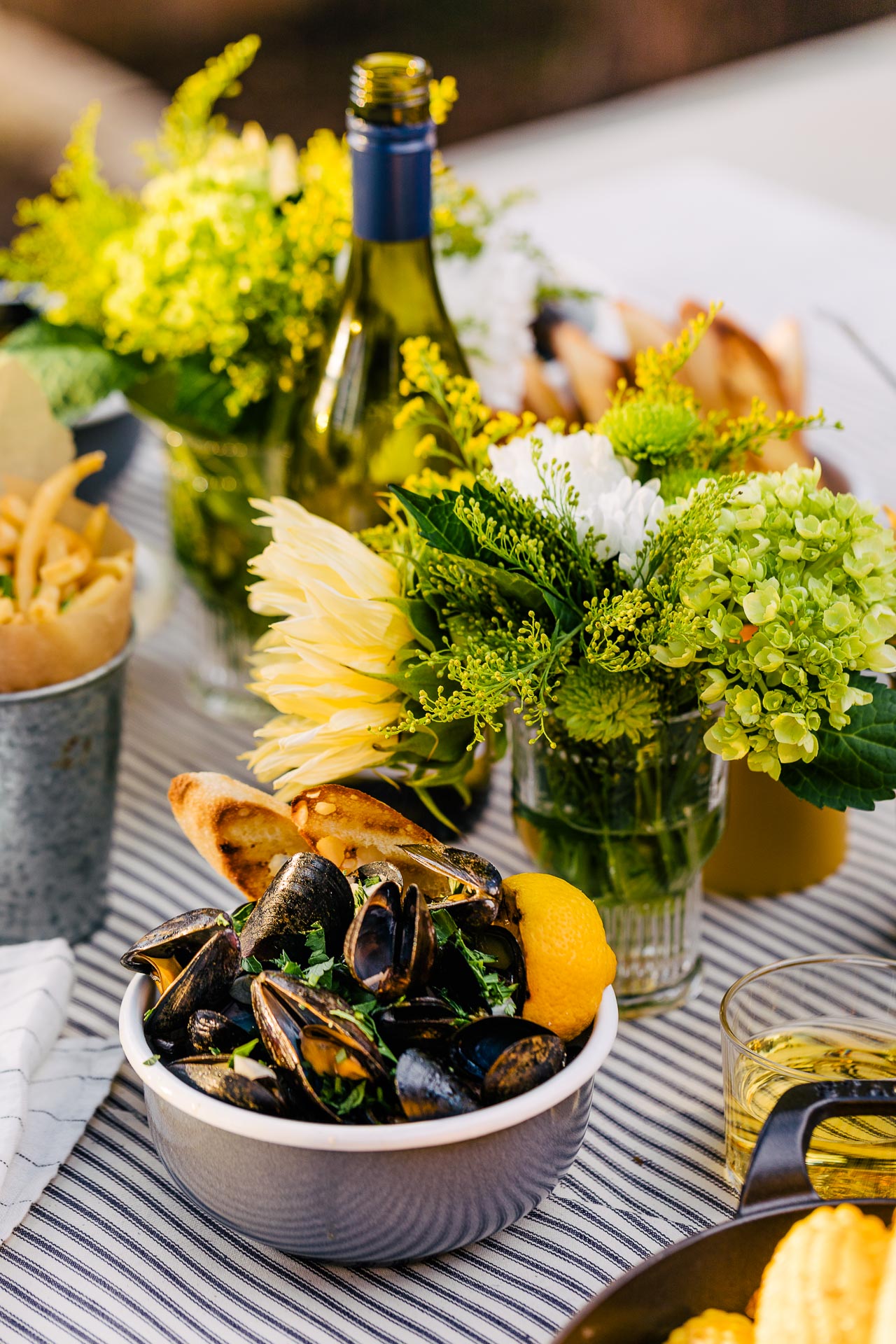 Grilling seafood is one of my favorite things to do in the summer. It's fast and it's fresh. Inspired by my love of France, I recently threw a little "Moules et Frites" dinner party. You won't believe how easy it is to grill mussels, in fact, you might never cook them over the stove again. Simply toss them in a large cast iron pan with some herbs, butter and wine and voila, they're ready to serve in just a few minutes, hot off the grill. I recommend serving them with slices of La Brea's Take & Bake French Baguette, toasted straight on the grill, to sop up all that delicious herby and buttery sauce. Boom. Instant crowd pleaser.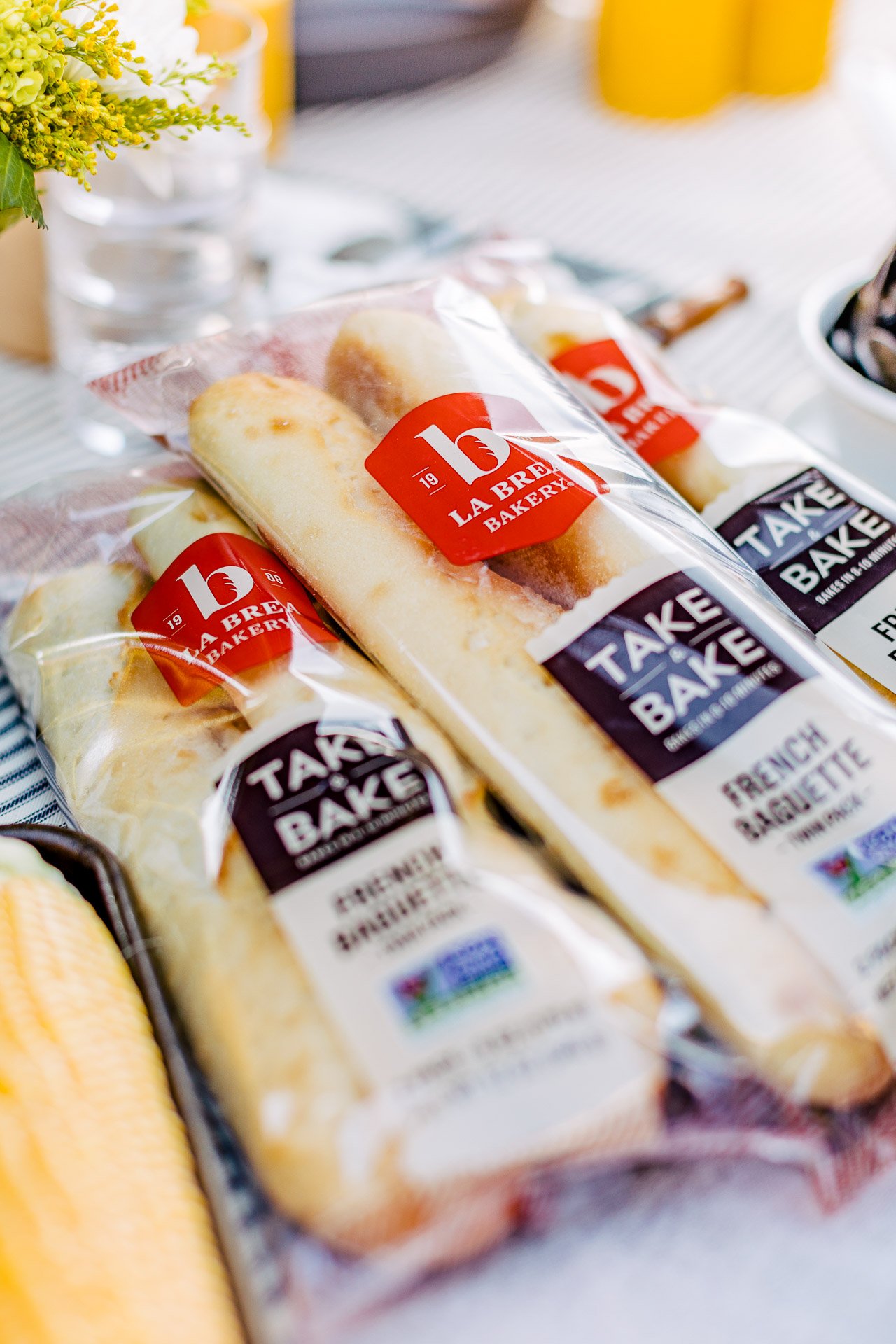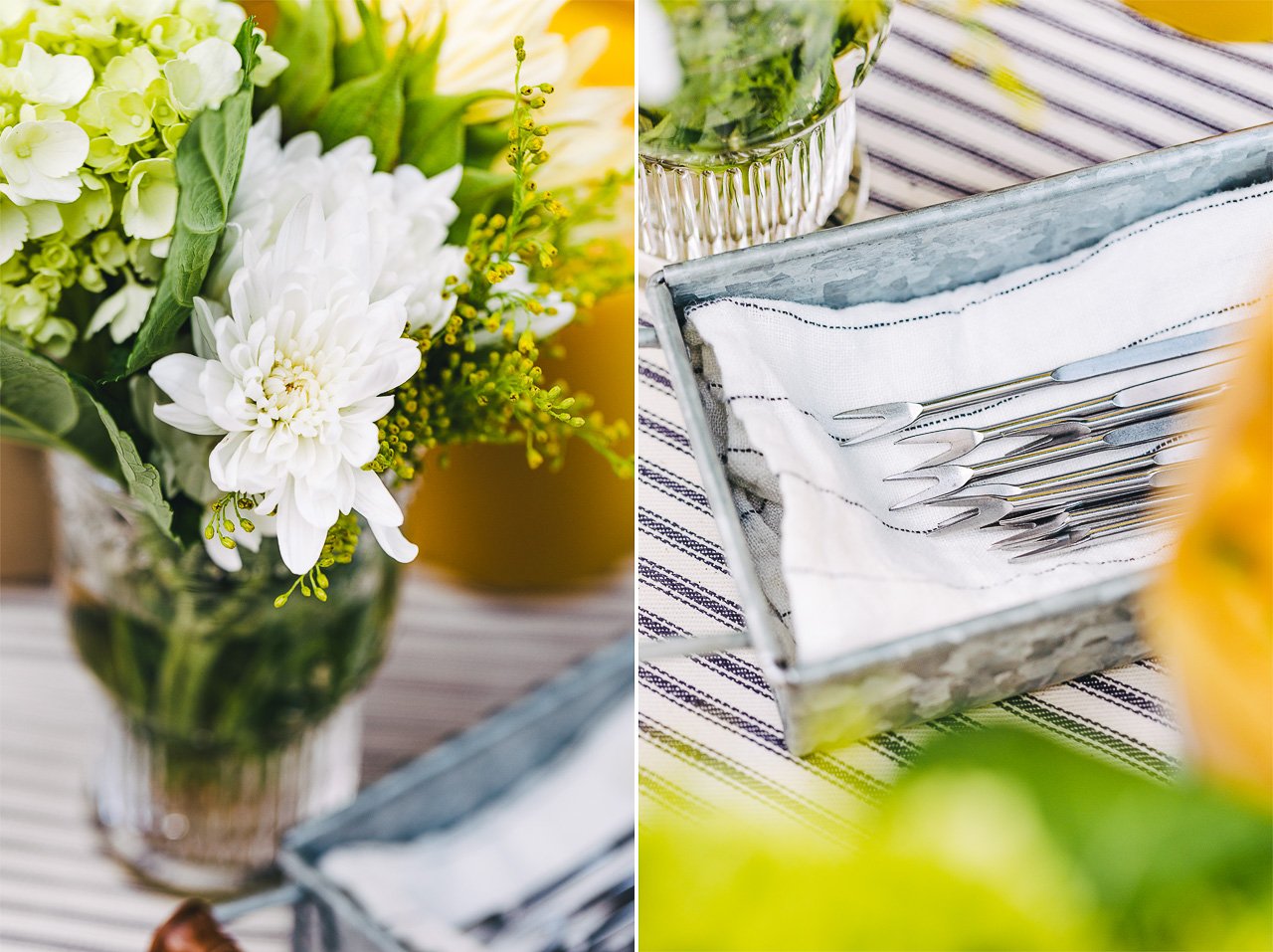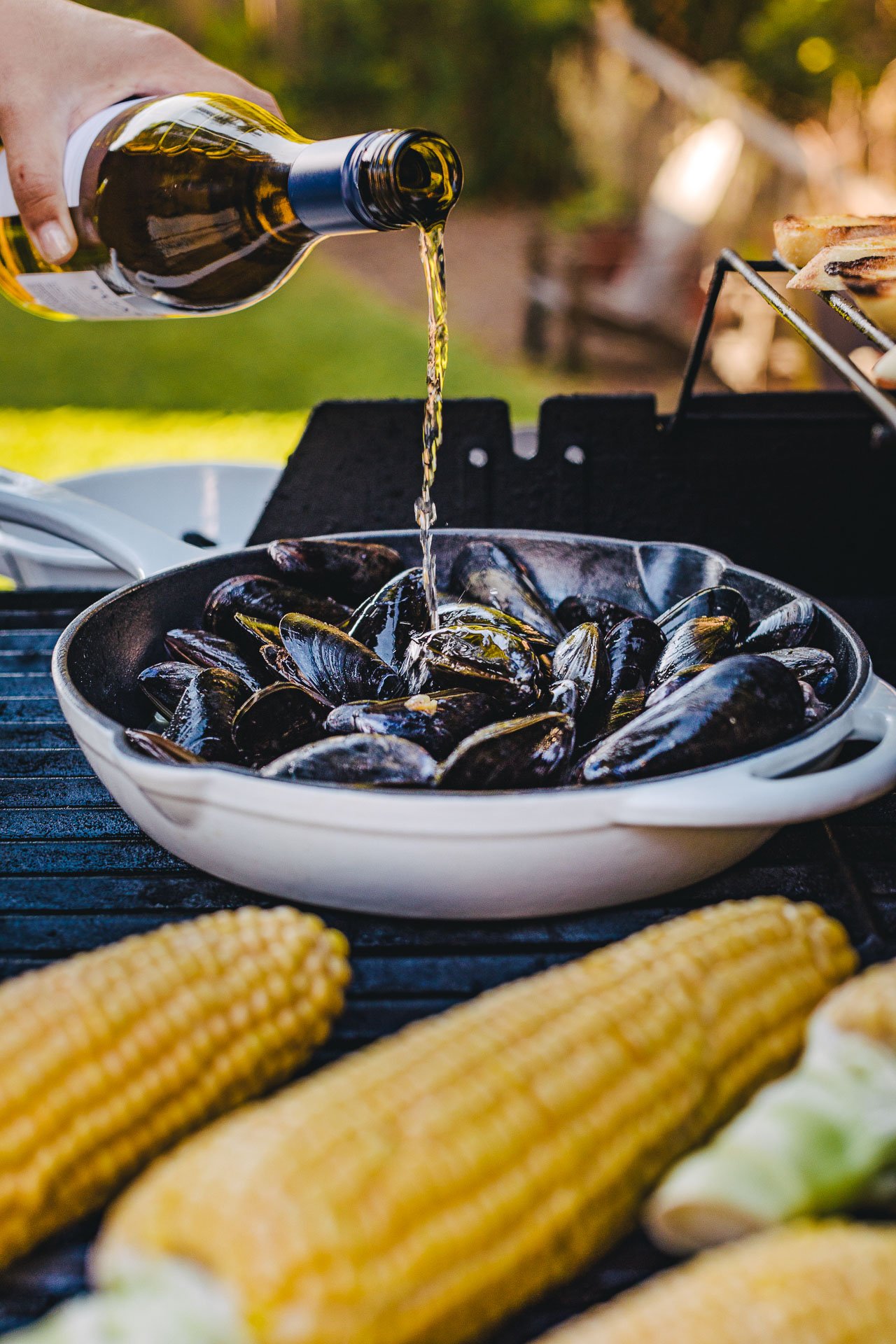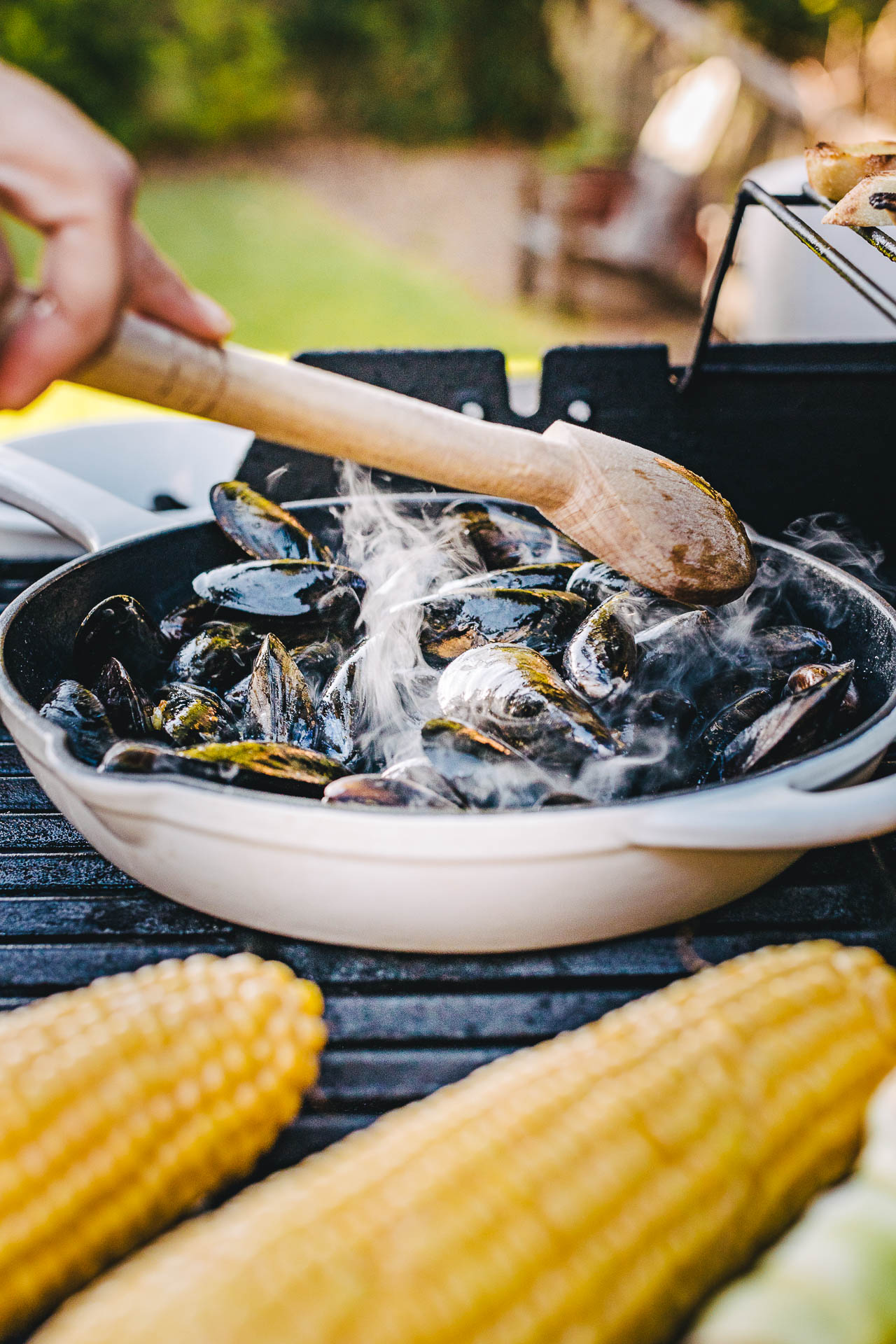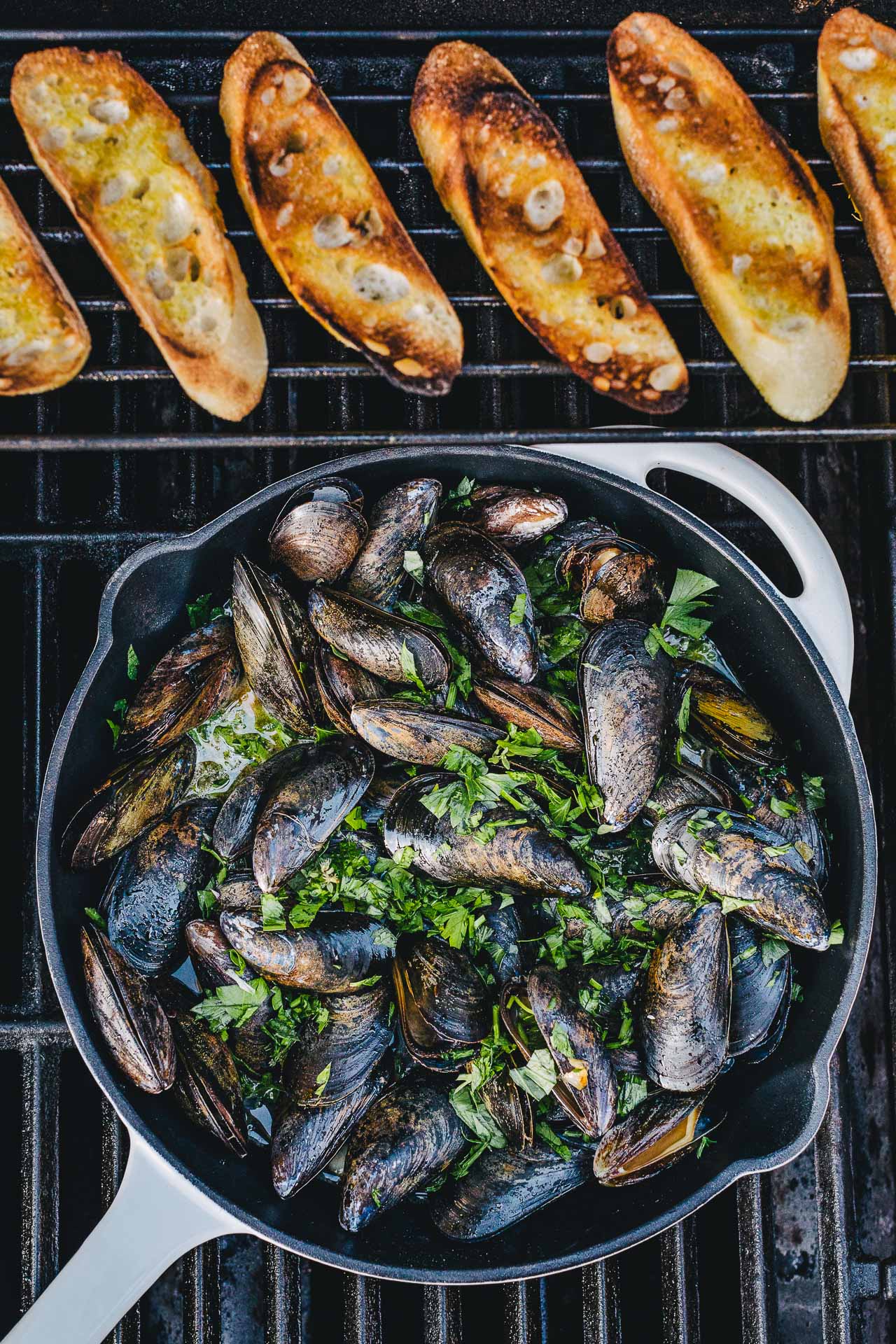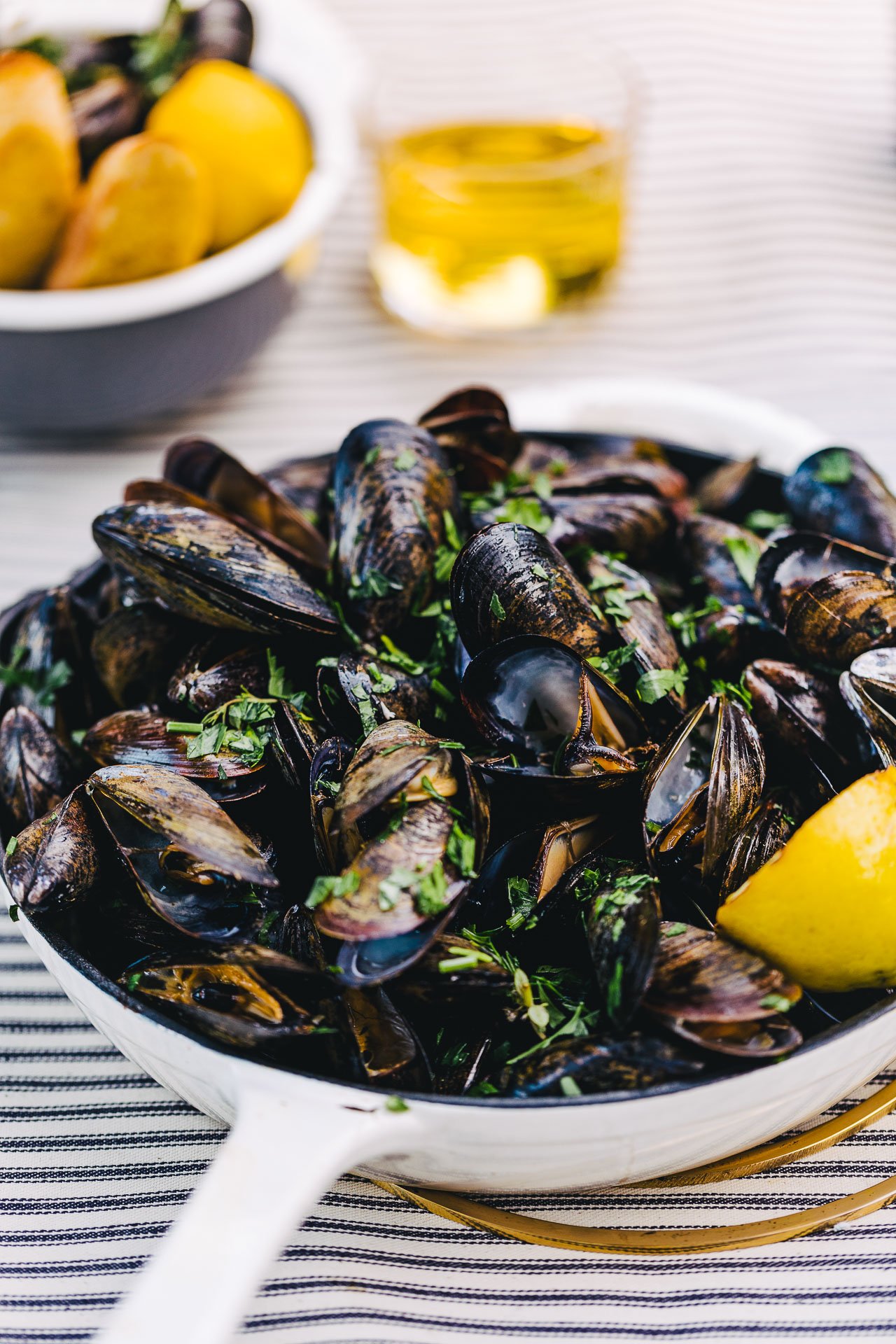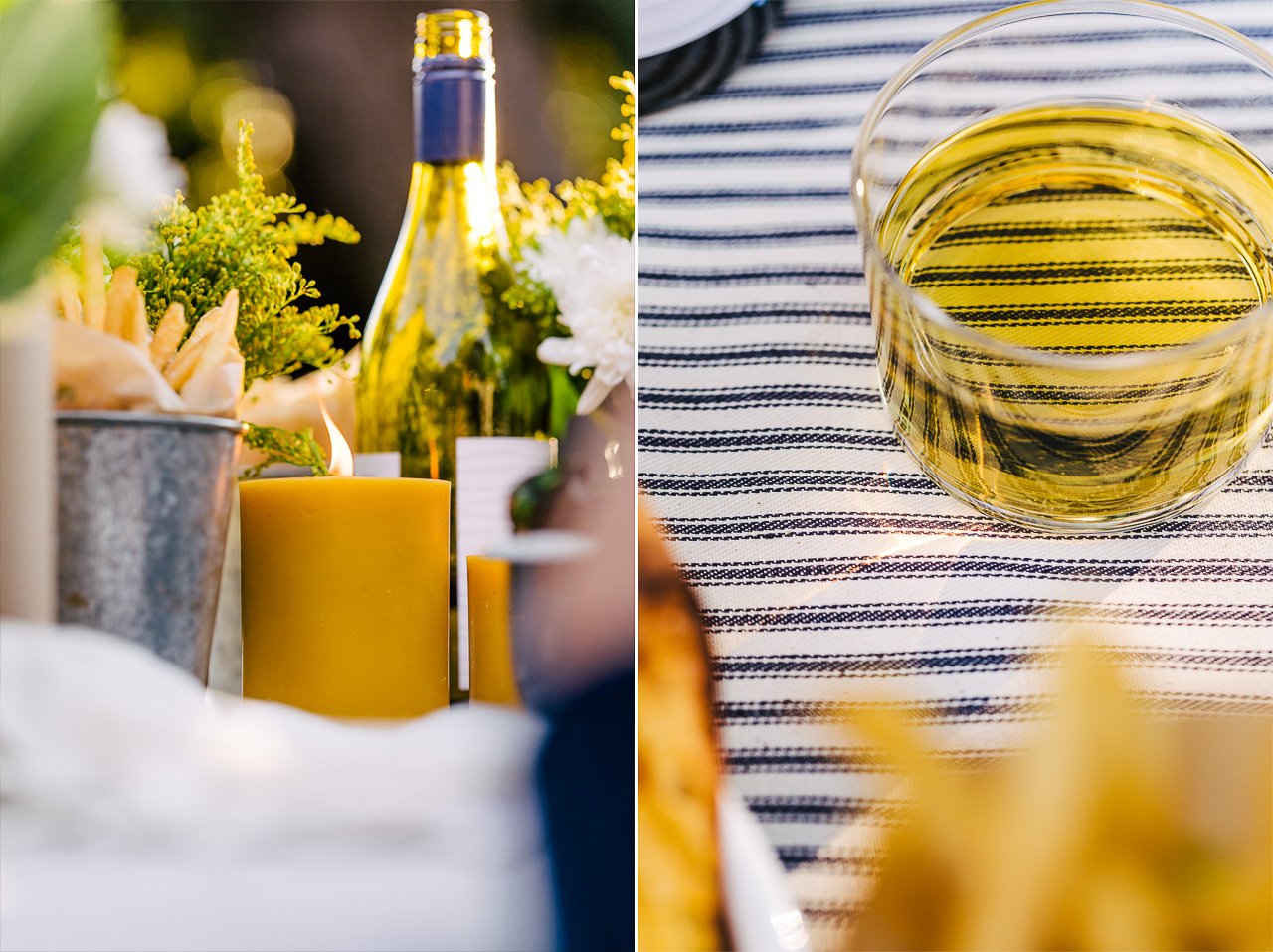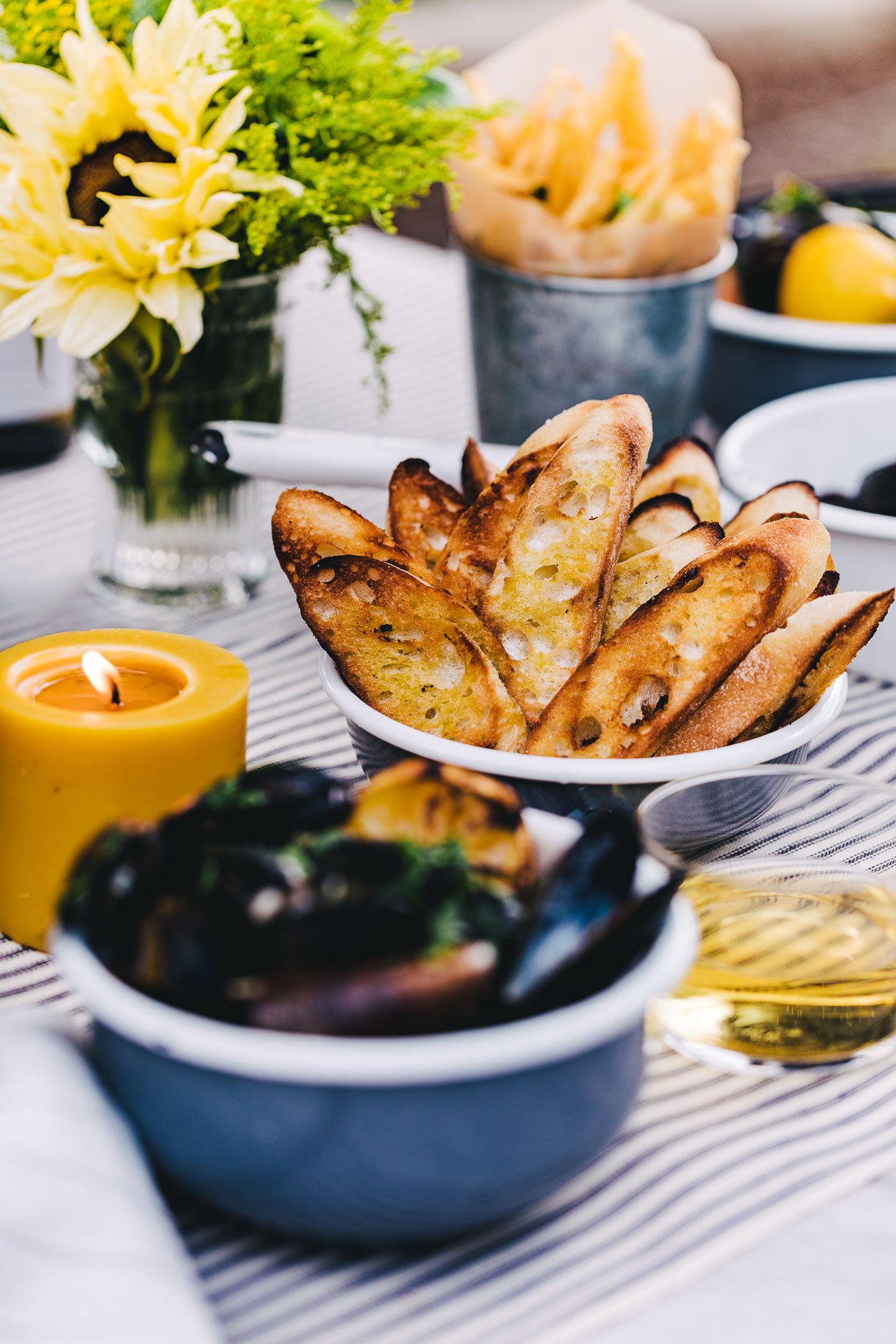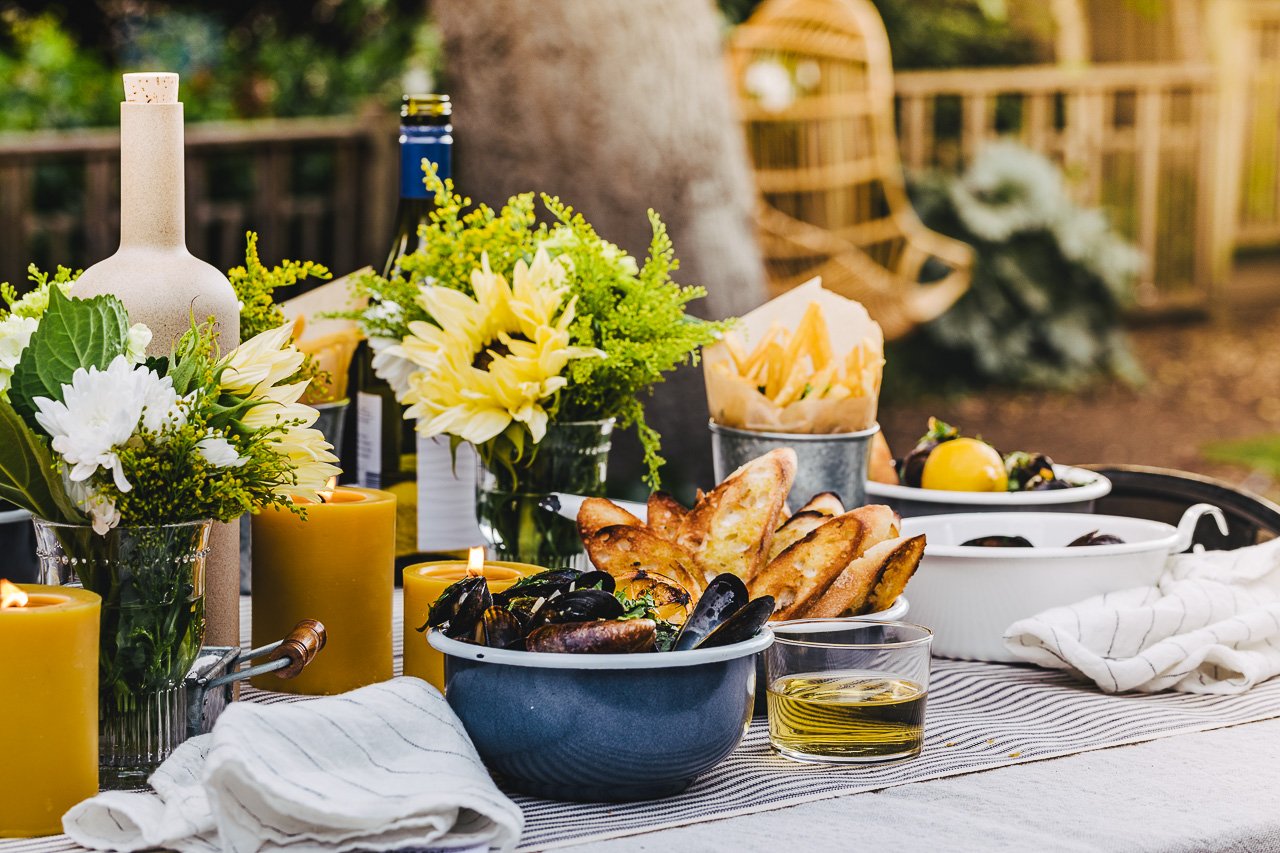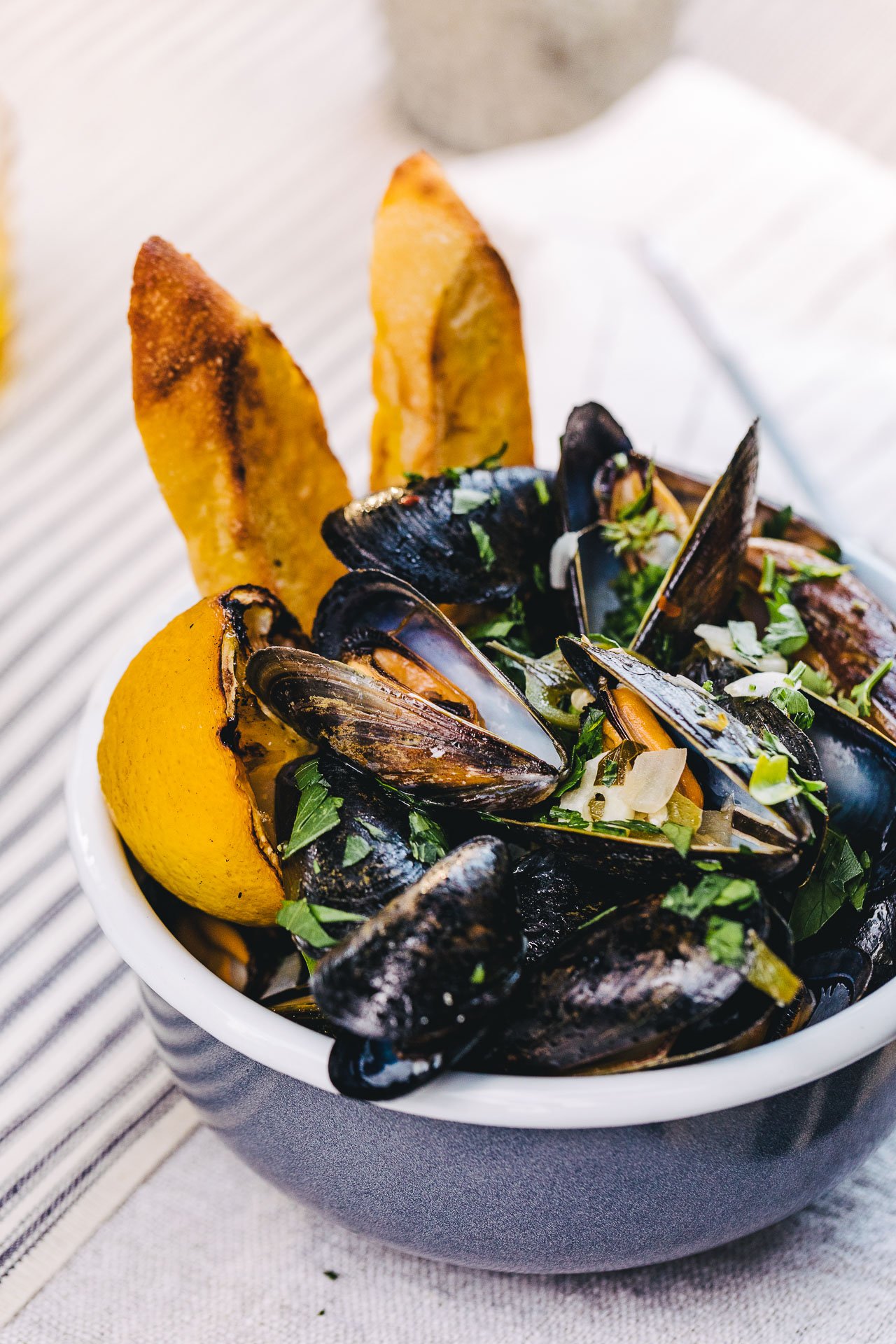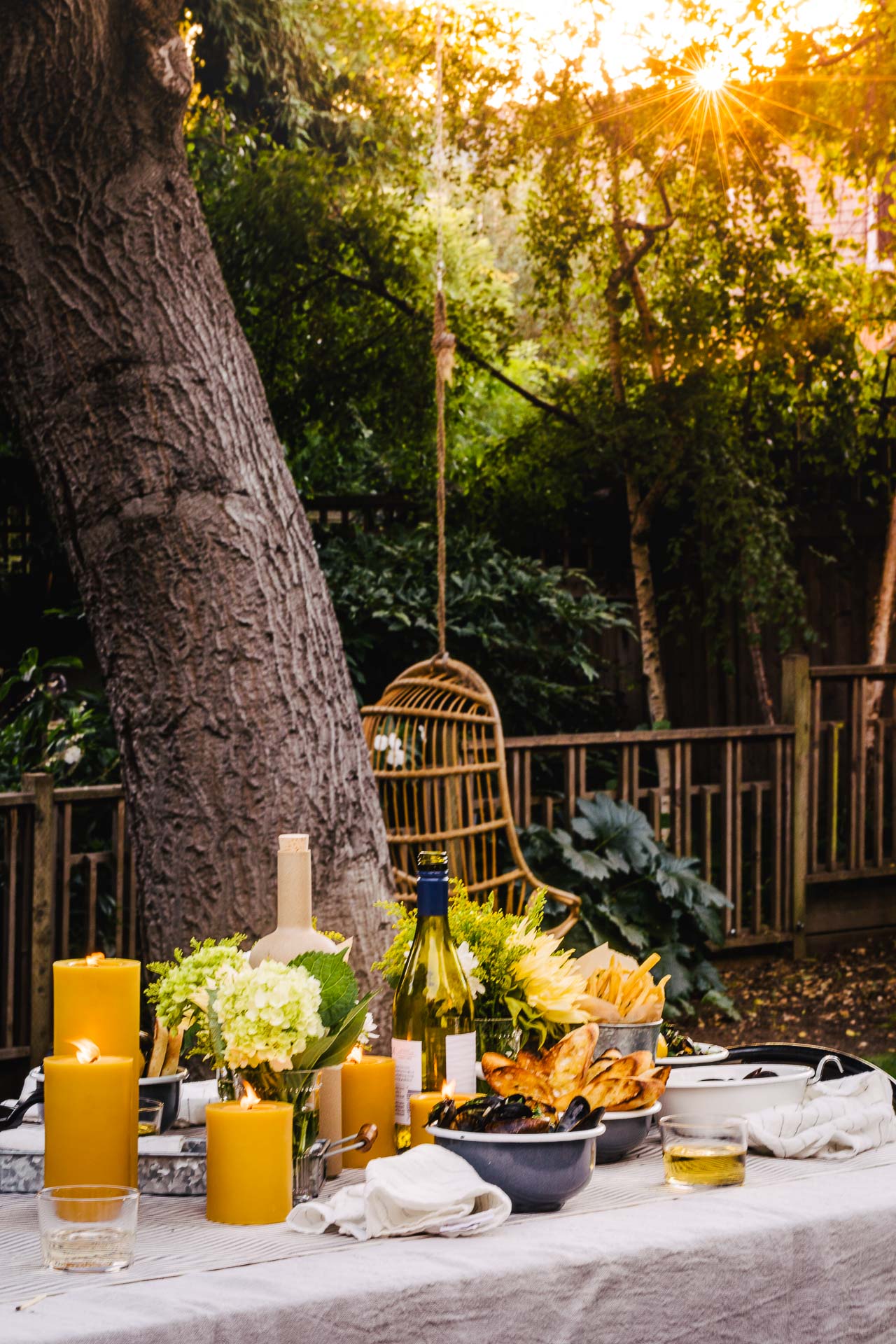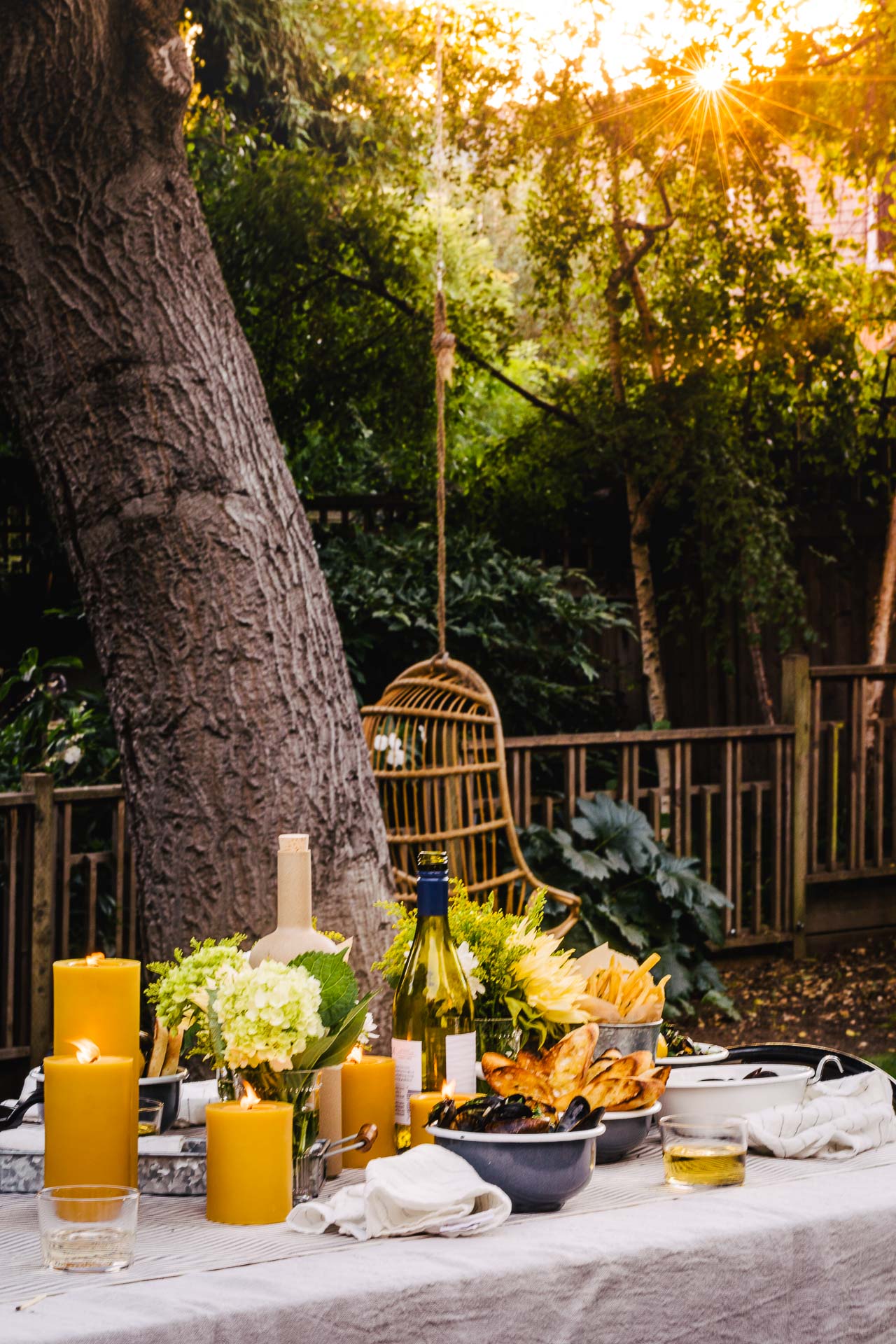 INSTRUCTIONS
Heat a large cast iron pan on the grill on medium high heat.

Add 3 tbs butter, and sauté garlic, shallots and chilis until soft, about 2-3 minutes.

Season with a pinch of salt and pepper. Add the clean mussels, wine and a small handful of parsley and thyme.

Toss the mussels and close the grill for about 3-5 minutes or until all the mussels have opened.

Remove any unopened mussels and divide them up into bowls.

Place the remaining 2 tbs of butter into the liquid, season with salt and pepper if necessary, and reduce for about 1-2 minutes.

Pour sauce over the mussels and add a handful of fresh parsley and thyme.

Serve with grilled French bread.
(Photography by HonestlyYUM. This post was created in partnership with La Brea Bakery. All opinions are our own. Thank you for supporting the brands that keep HonestlyYUM cooking!!)