There's nothing like experiencing your very first music festival. I'll never forget mine, despite it being what feels like decades ago. They're such a uniquely wonderful way to connect with music and bands – favorite and new – in real life, with friends and family. My personal favorite is the Telluride Bluegrass Festival, from which my family and I just returned just a couple of weeks ago. Not only is the setting absolutely picturesque, the overall vibe is mellow and the music is superb and wide-ranging. Four consecutive days of lounging under the summer sun, drinking with friends and relishing in non-stop music honestly never feels like enough, which is why I'm re-creating the experience in my own backyard, with the help of Evite, for friends back home.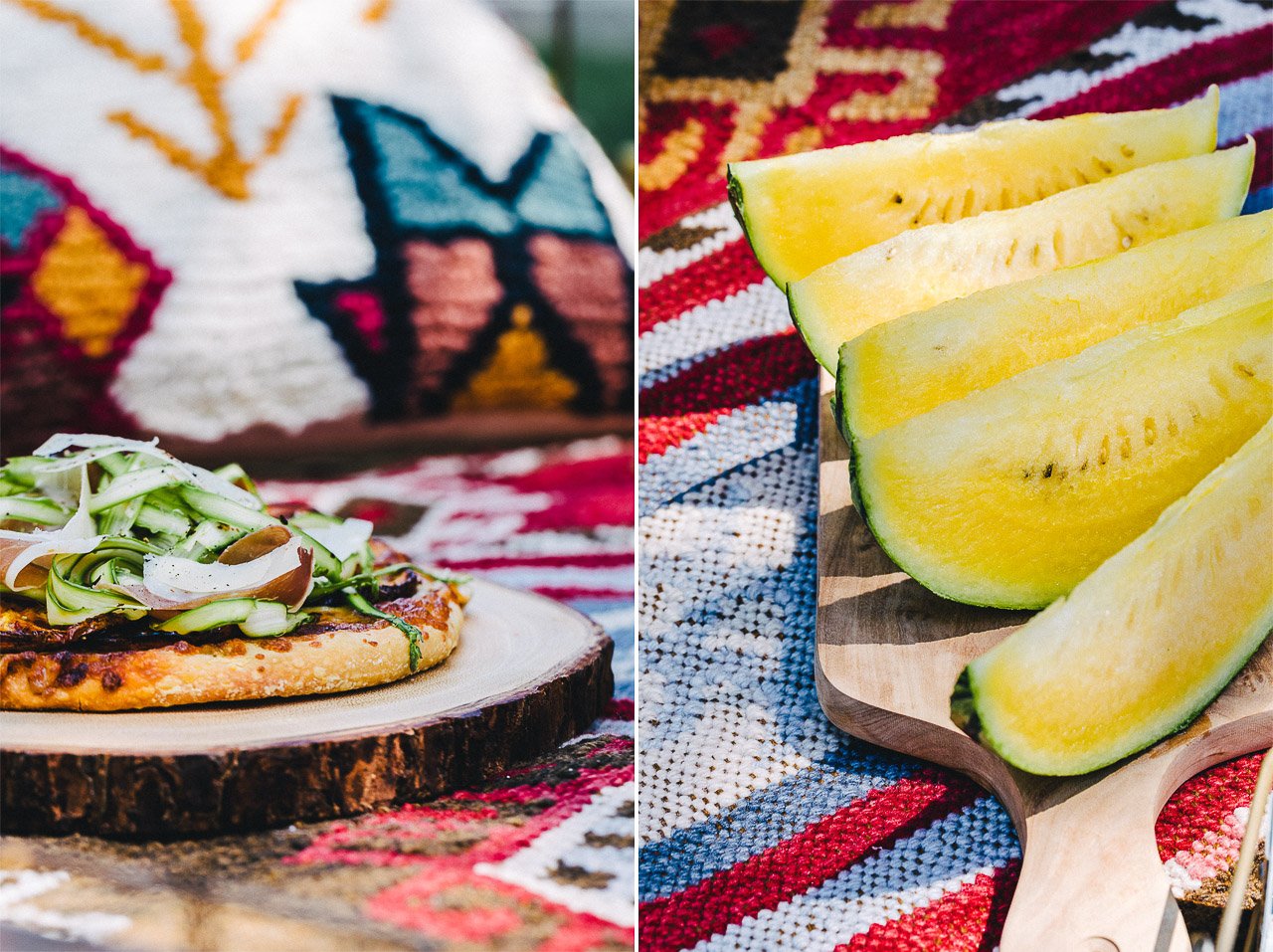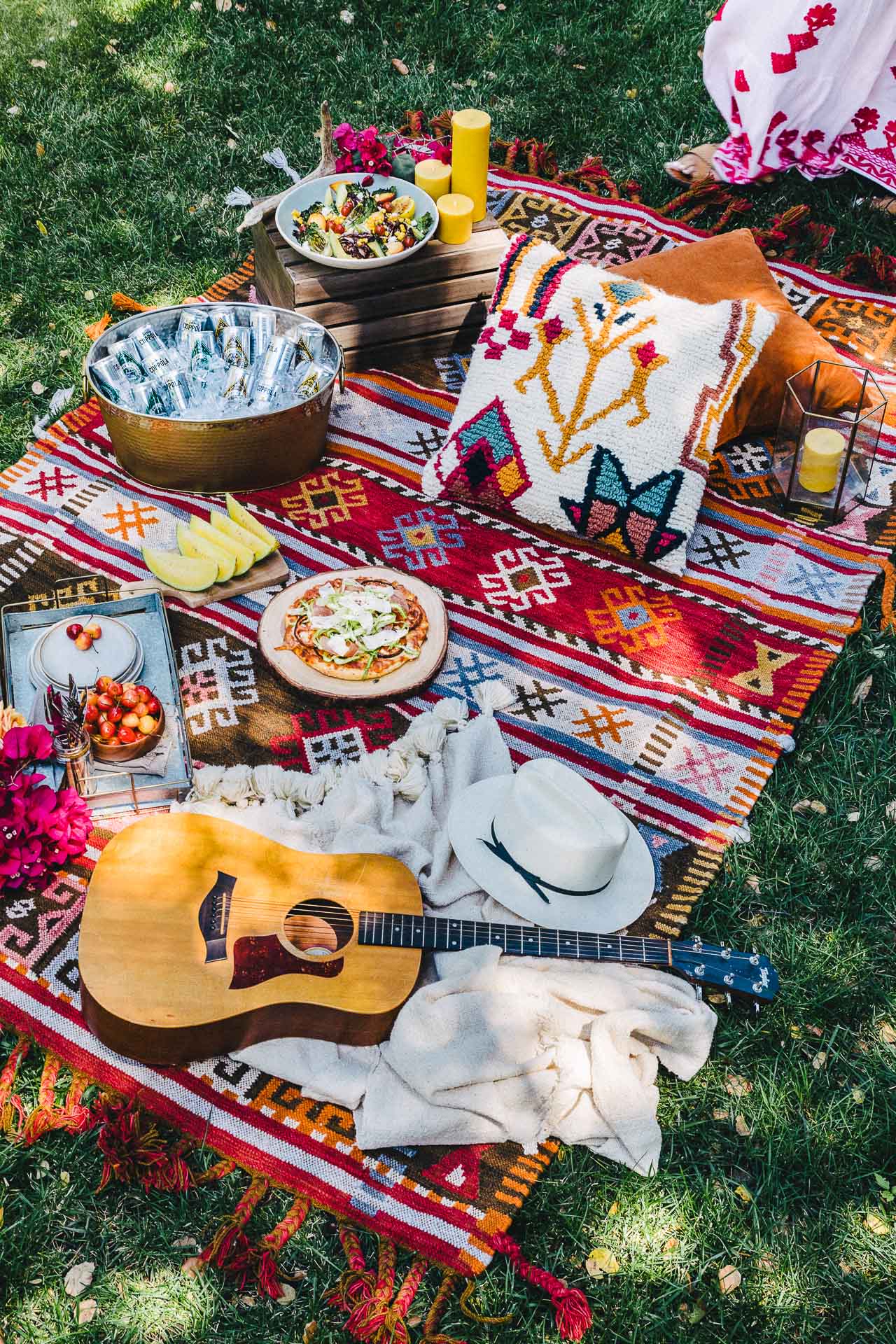 The idea of transforming my backyard into an outdoor music venue was a no-brainer, especially with how easy it is to invite friends over using one of the hundreds of invitations available on Evite. The ability to send invites via text has been a game changer! Sure, it doesn't compare with the true experience of a real life music festival, but with a huge oak tree overhead for shade and no crowds to elbow my way around, this whole backyard re-enactment is quite the luxury. And with ice cold cans of Francis Ford Coppola Sauvignon Blanc and Pinot Grigio within arms reach? This might become a yearly tradition . . .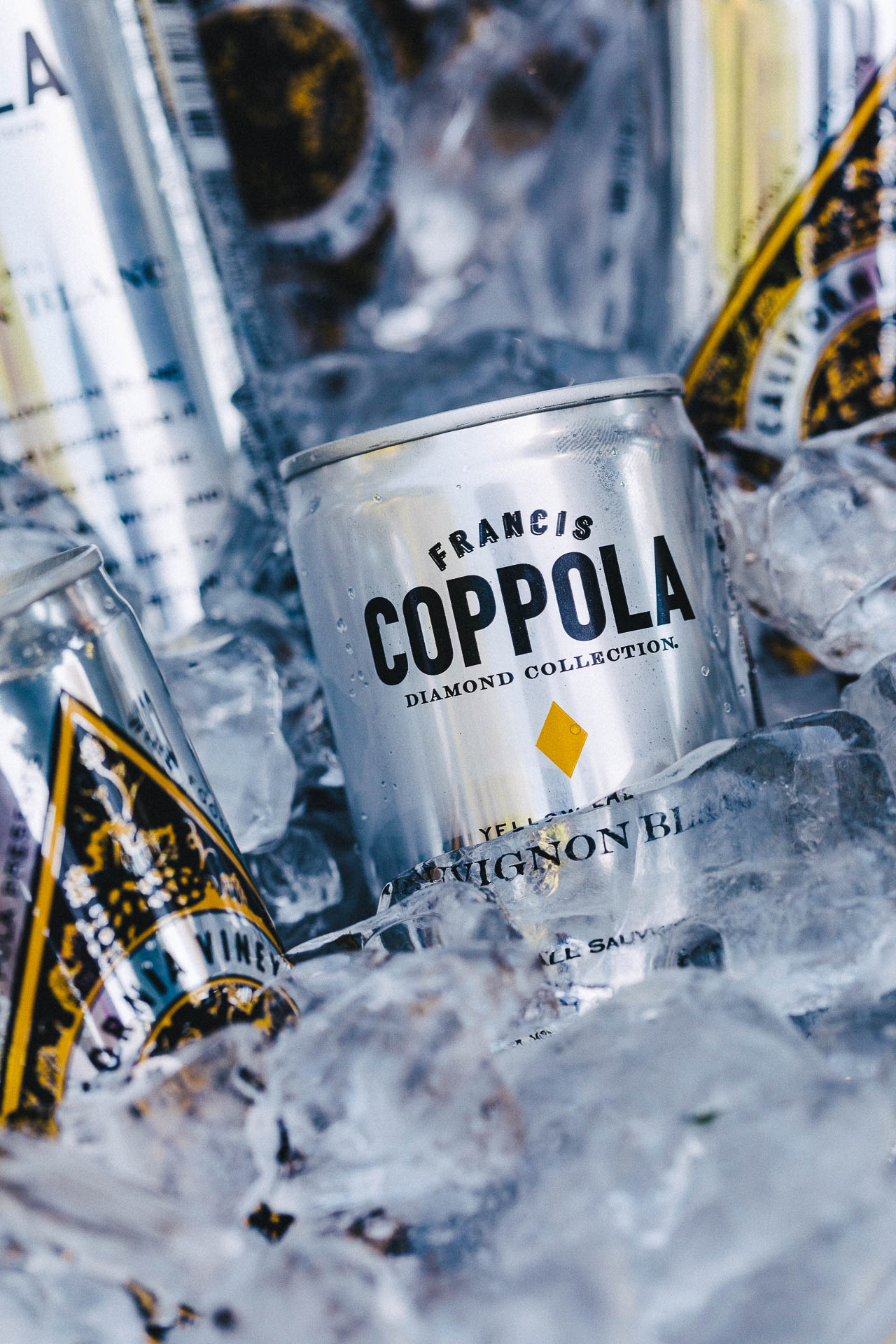 I thought it would be fun to pair a couple of my favorite white wines with my favorite summer recipes. For the Diamond Collection Sauvignon Blanc, I made a warm, grilled romaine and radicchio salad with corn, peaches, tomatoes, avocado and French feta. Tossed with a lemon and thyme vinaigrette, this salad makes for the perfect pairing, especially the fresh cut grass and tropical fruit notes of the Sauvignon Blanc.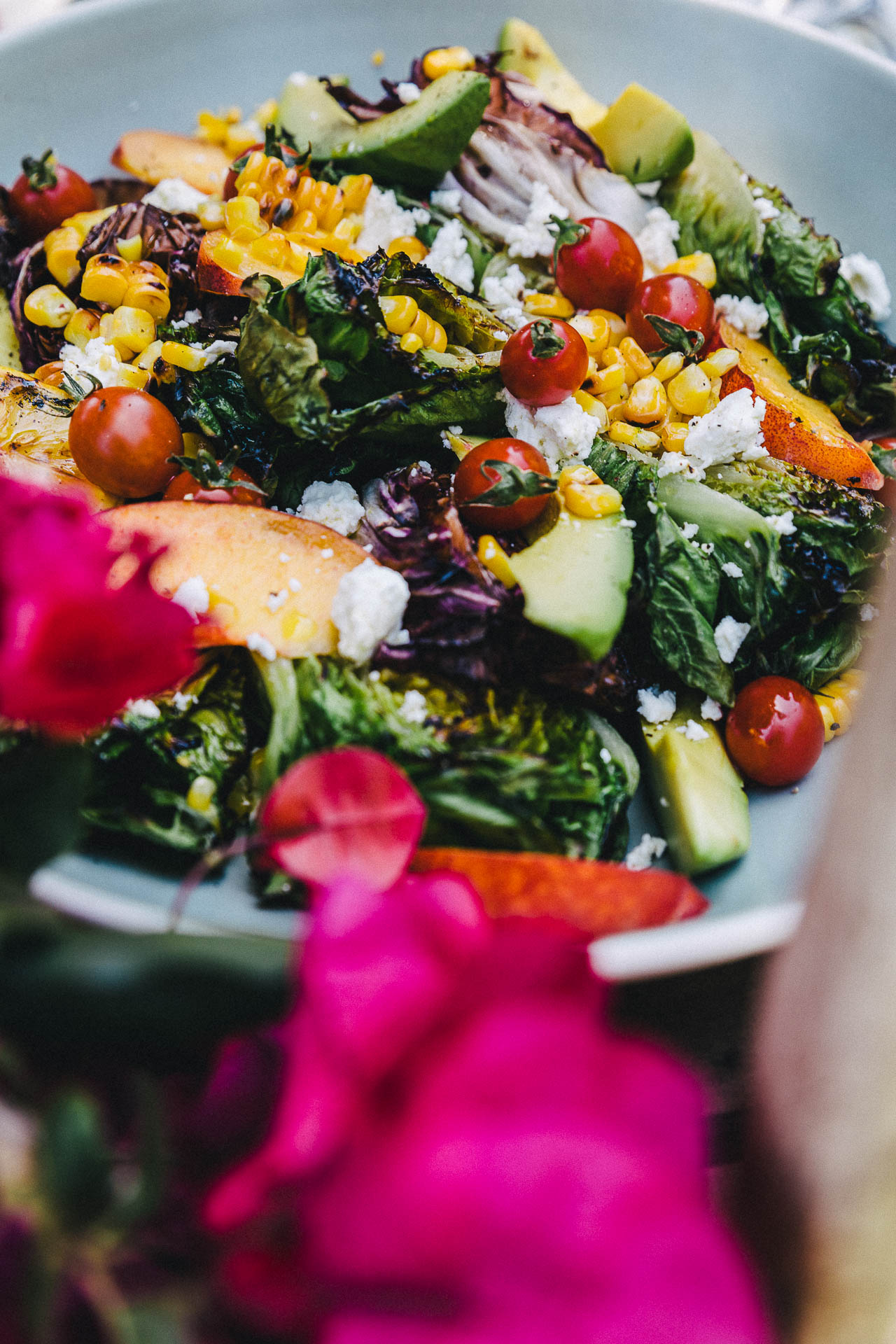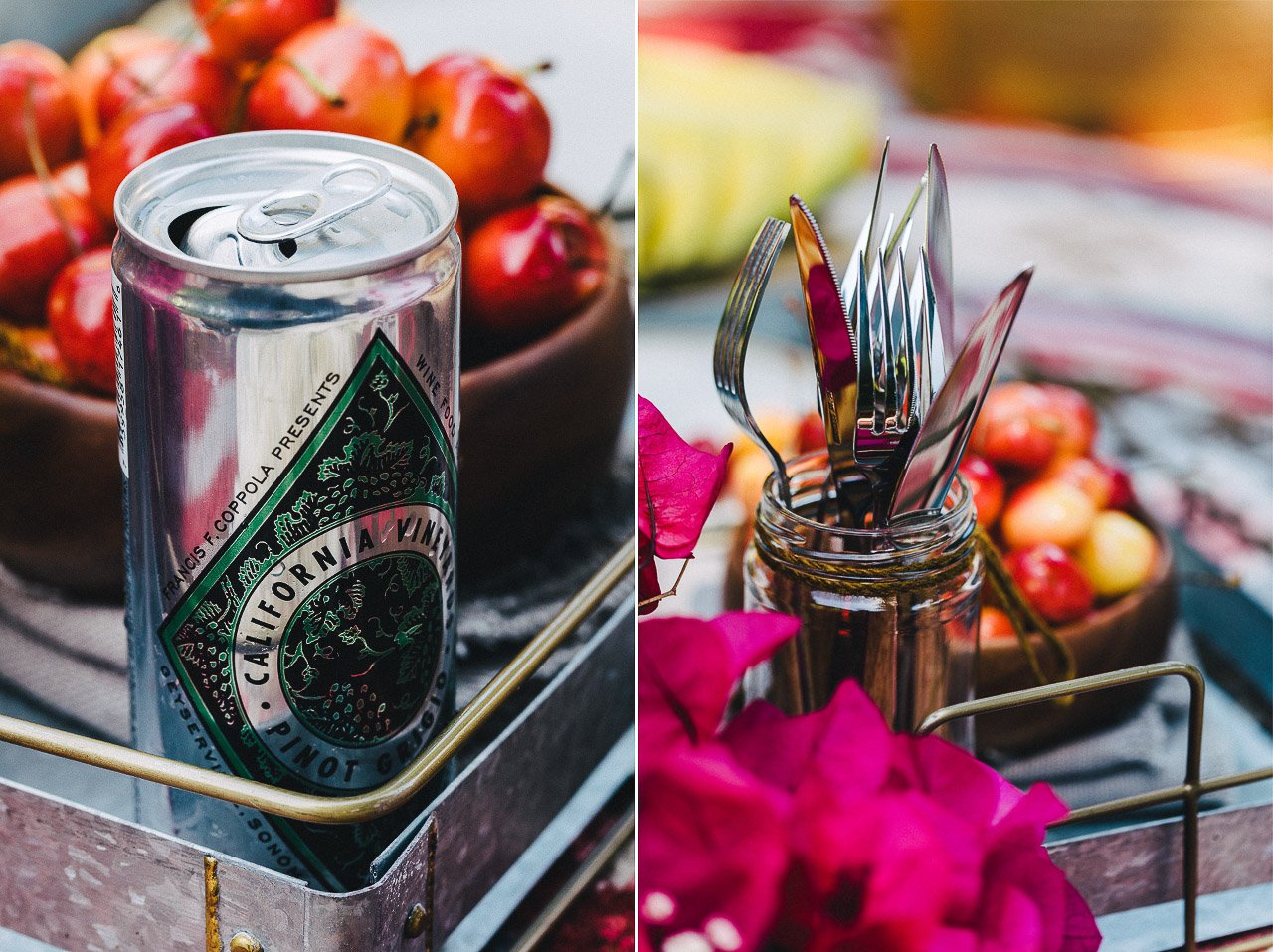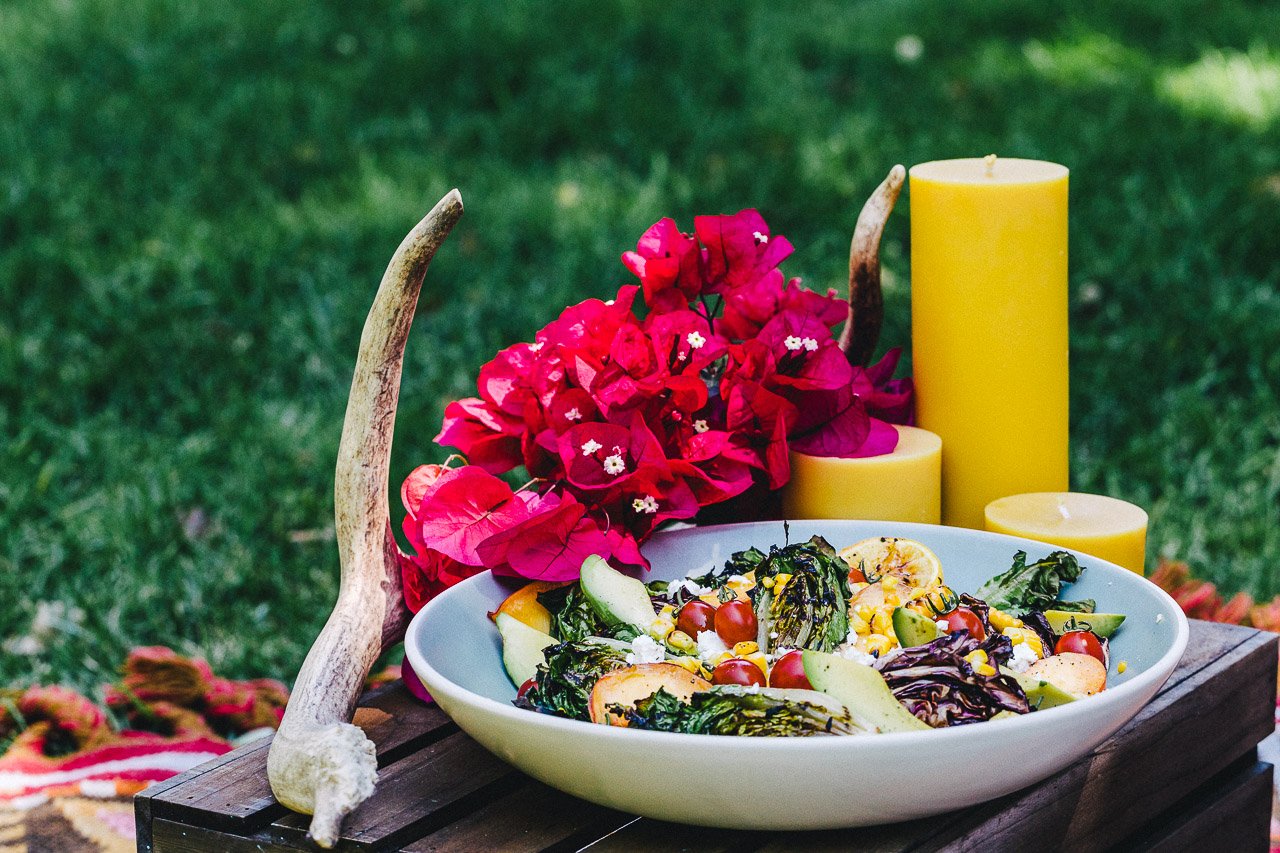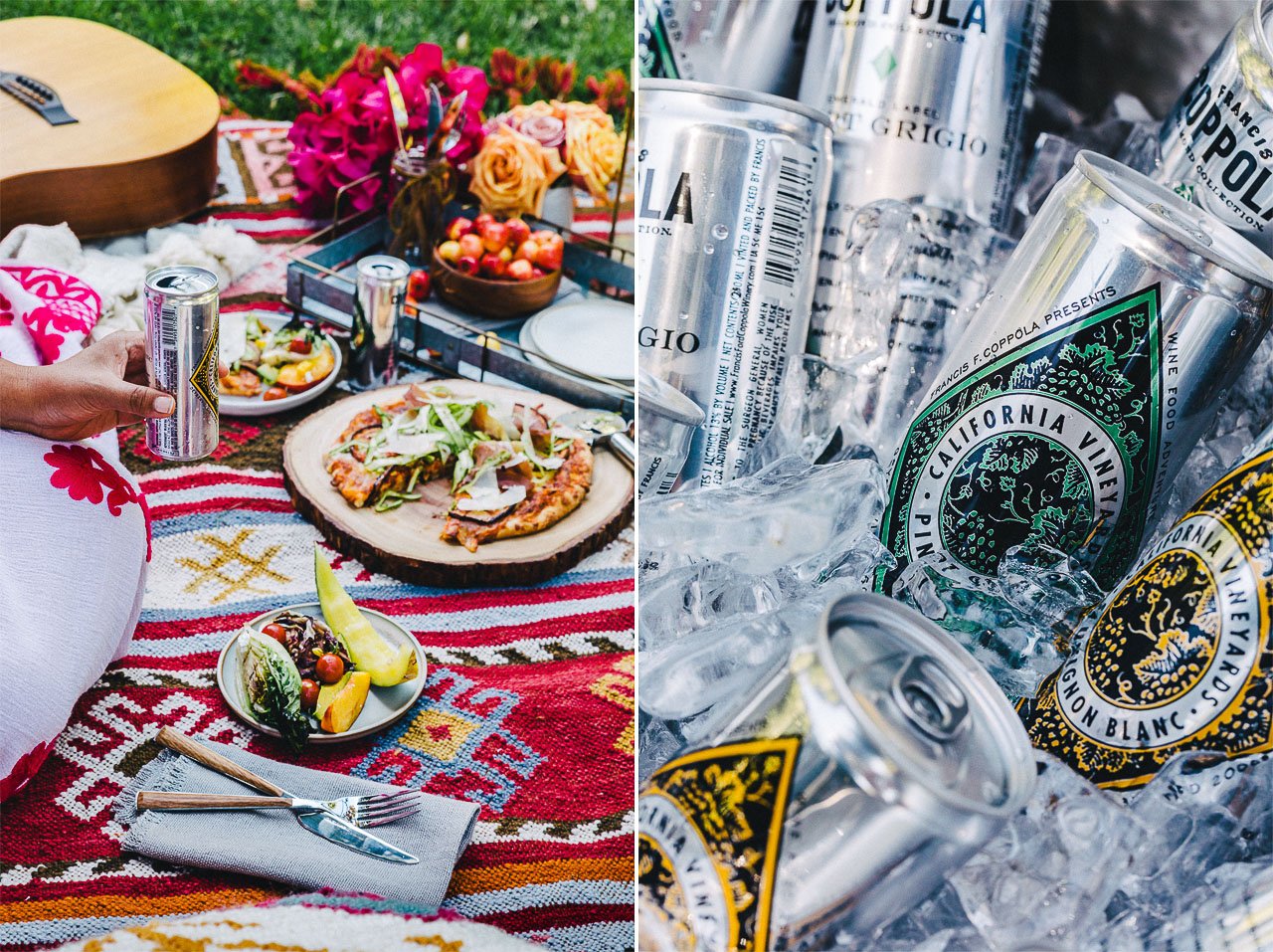 I love making pizzas, on the grill, in the summer. By pre-making and tossing the dough ahead of time, it takes just 5-8 minutes on the grill – which means, a lot less time cooking and a lot more time playing. For the Diamond Collection Pinot Grigio, I made a simple cheese pizza topped with oven roasted tomatoes, prosciutto and a shaved asparagus salad with parmesan, red pepper flakes, lemon juice and olive oil. It's simple but bright and delicious, a perfect accompaniment to orange peel and pineapple notes of the wine.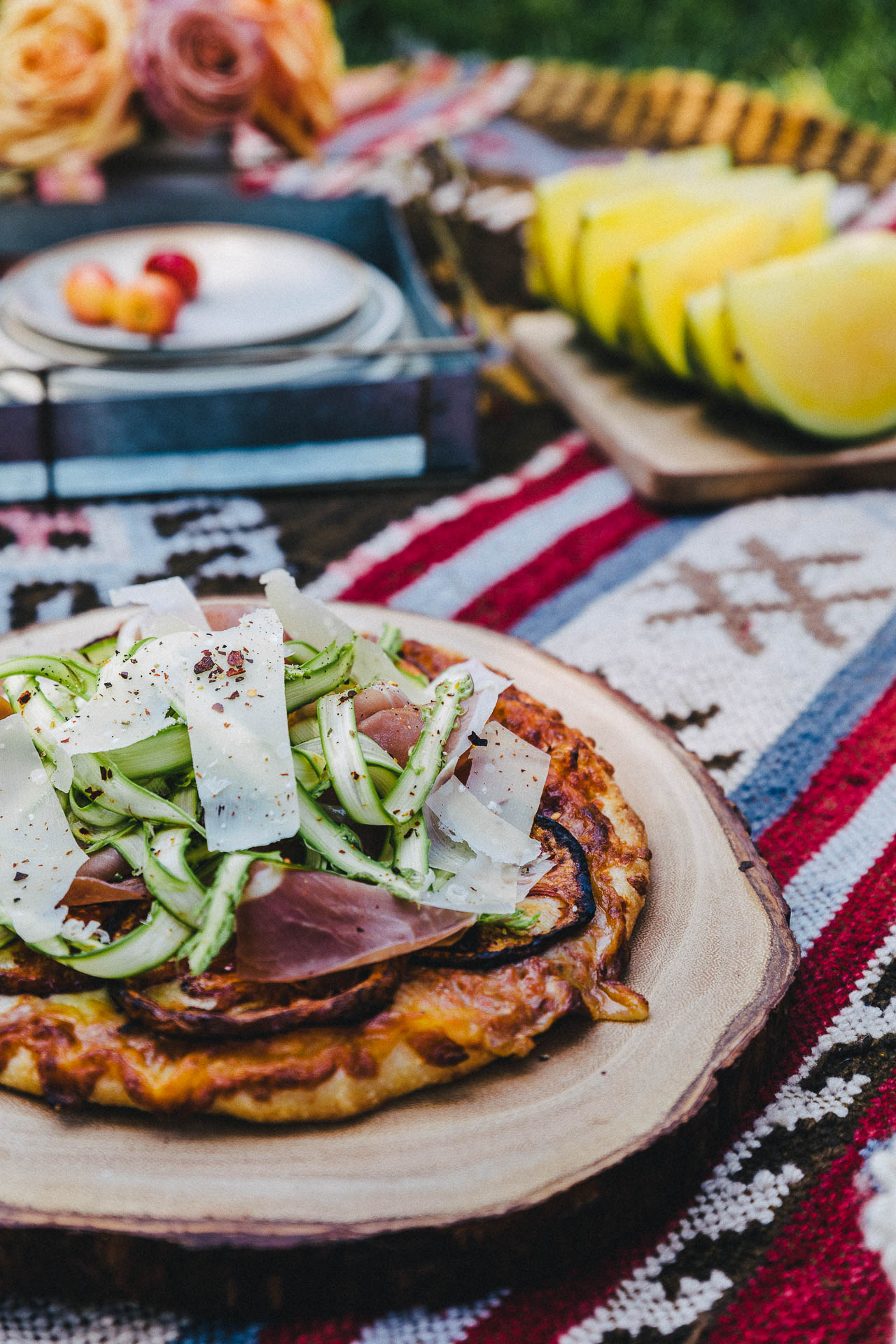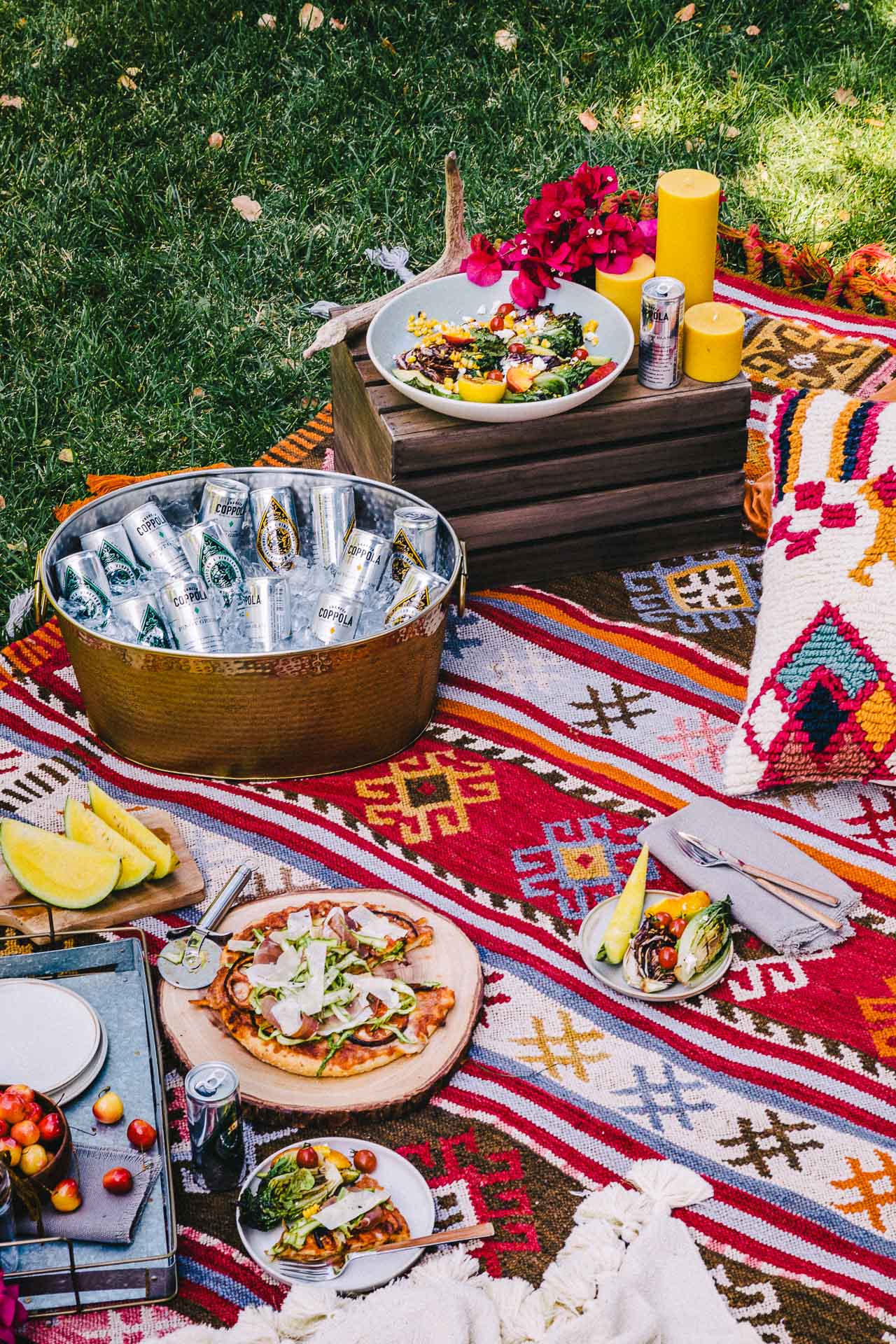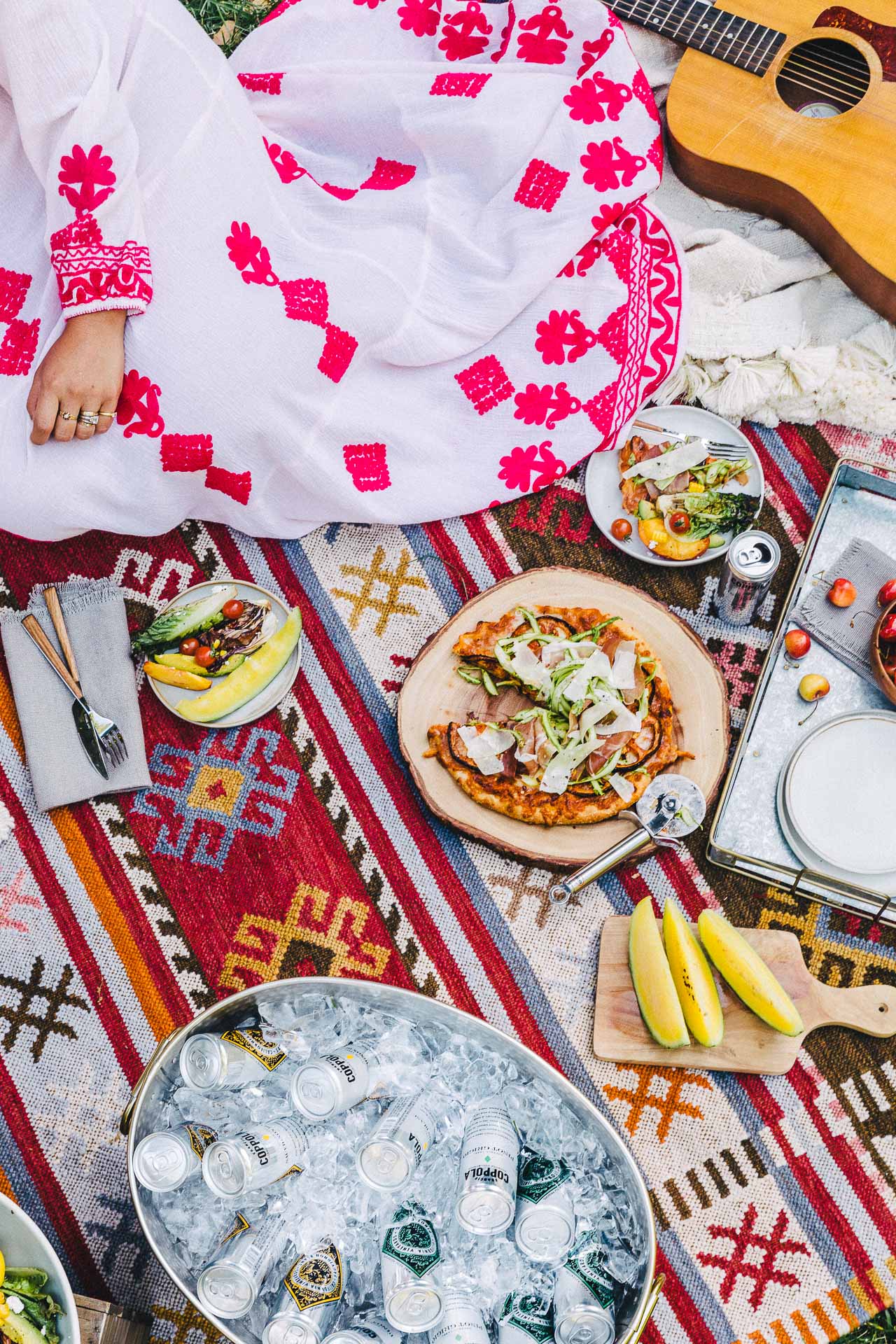 (This post was created in partnership with Evite & Francis Ford Coppola Winery. All opinions are our own. Photography by HonestlyYUM)