Ah, the amaretto sour is one of those drinks that I remember drinking when I was 21 and didn't know any better. A throwback to a bygone era of syrupy sweet drinks made with colorful mixers in big plastic bottles. Those were the days . . . All that being said, amaretto has been always been a guilty pleasure of mine. So I was happy to stumble upon Jeffrey Morgenthaler's version several years back when I was still bartending. He uses slightly less Amaretto, and adds a cask-strength bourbon to cut through some of the sweetness. And of course, fresh lemon.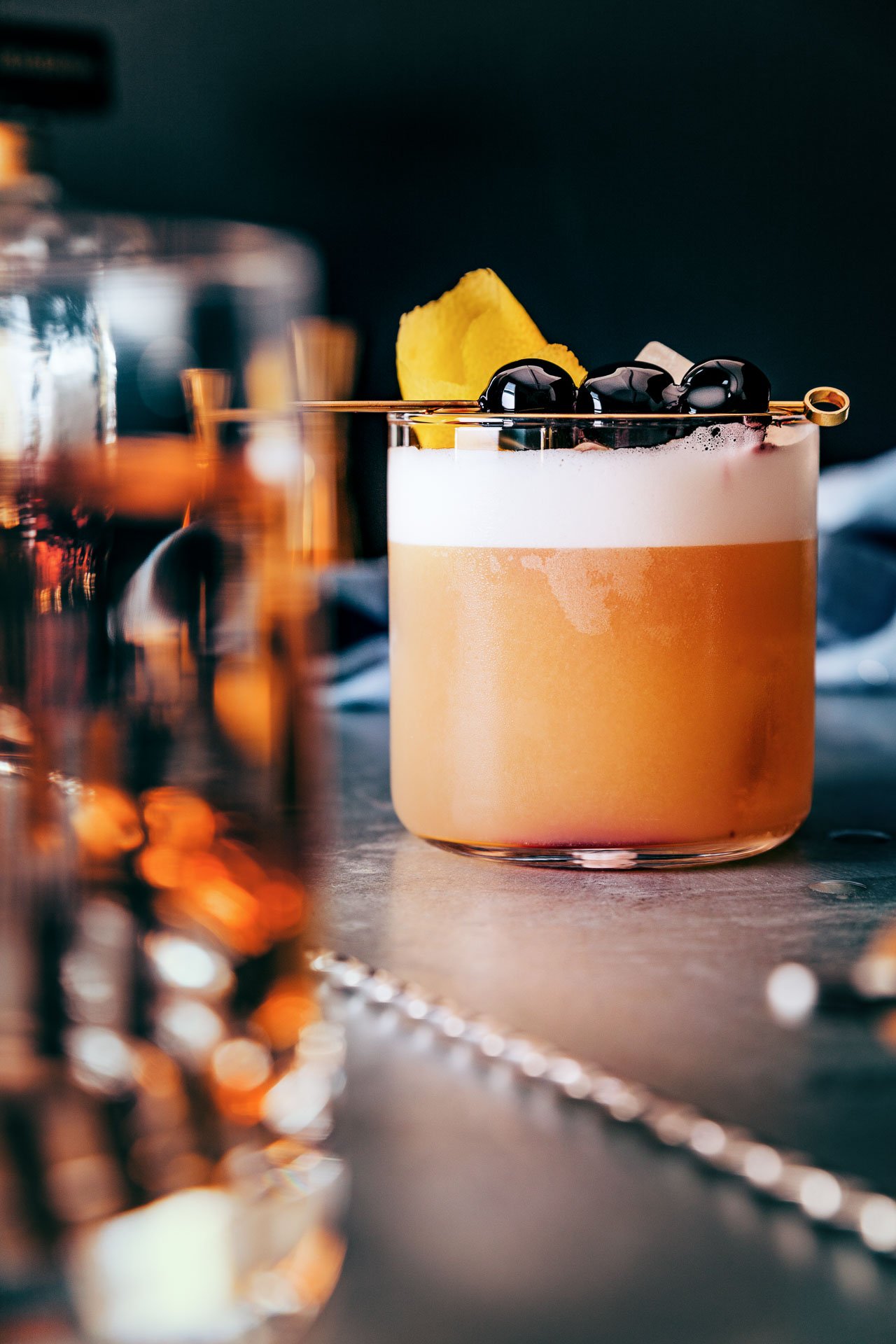 Traditional sours are made with egg whites (clearly not the amaretto sours from the 70's), which gives the drink a delightfully silky foam on top, really adding to the texture of the drink.
However, today instead of egg white we're using a different ingredient . . . aquafaba! Aquafaba is the viscous water left behind from cooking legumes: beans, peas, chickpeas, etc. Such water contains proteins and carbohydrates that have been extracted from the beans during the cooking process, resulting in the ability to easily emulsify and foam – similar to egg whites! Hence, aquafaba makes for a terrific vegan egg white substitute in certain baked goods (meringues, macarons) and of course in cocktails such as sours and fizzes, which is what we're doing today!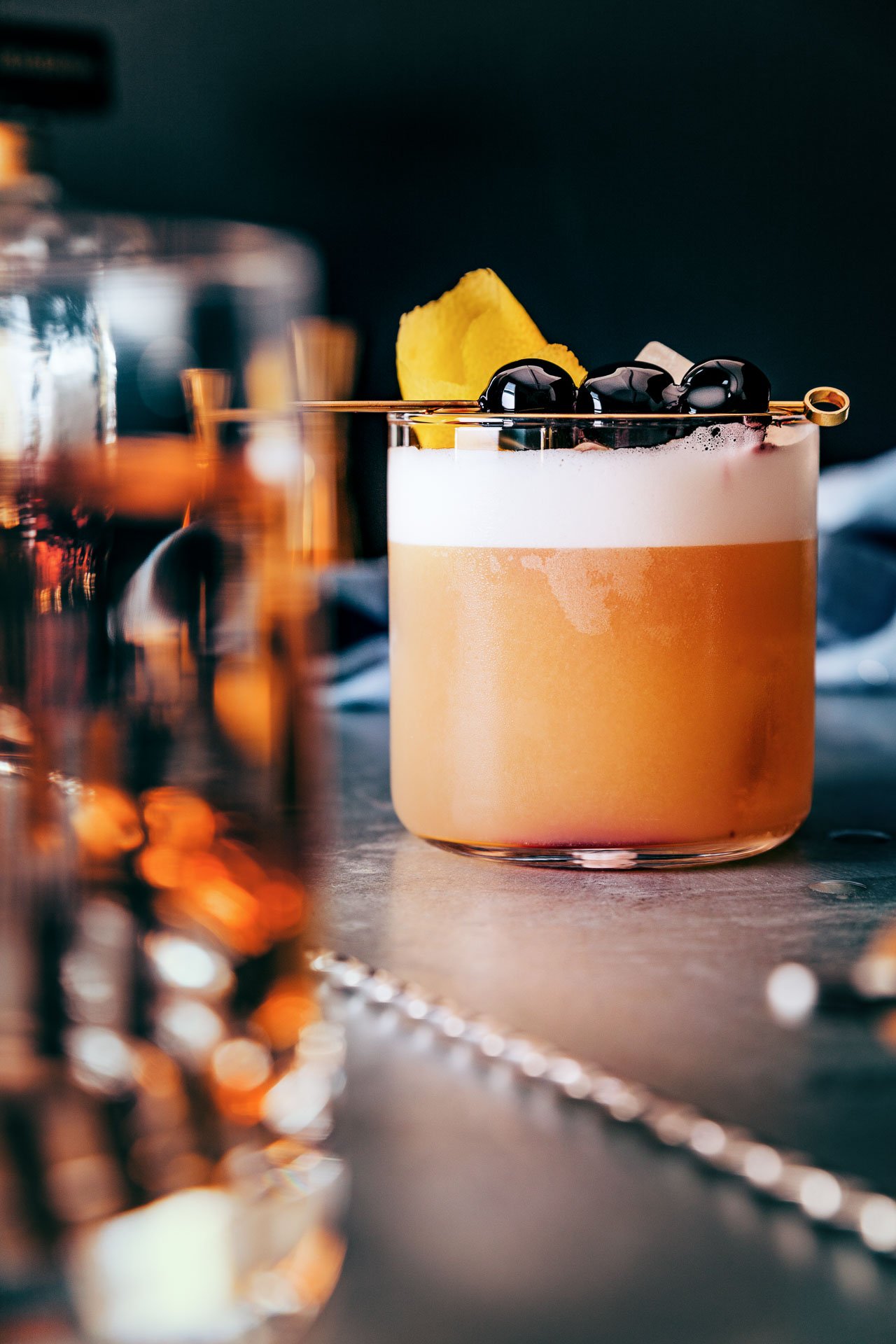 INSTRUCTIONS
Add amaretto, bourbon, lemon juice, simple syrup, and aquafaba into a shaker. Dry shake (without ice), for 10 seconds.

Open shaker and fill with ice, and shake vigorously for 30 seconds.

Strain into an old fashioned glass over new ice. Garnish with a brandied cherry and a twist of lemon.
NOTES
For this recipe I used chickpea liquid straight from a can, and strained. Other types of aquafaba would work as well, such as other canned beans, and even the leftover liquid from cooking your own legumes. Also note that different types of aquafaba will alter the taste and possibly thickness of the foam that you make.
(Images by HonestlyYUM)