Olives are one of my favorite snacks. It's a little frightening, but I can easily polish off a can of olives on my own. Making your own marinated olives is very simple and it keeps for a while in the fridge, so you can have them on hand for a party or just for snacking. This recipe is pretty versatile. I love the combination of lemon zest and coriander that I've used it here, but I imagine a couple dried chile de arbol would be a great addition too! The only thing I insist on is using unpitted olives. When olives are pitted, they turn into sad olives that lose that great meaty texture and complex fruity flavor.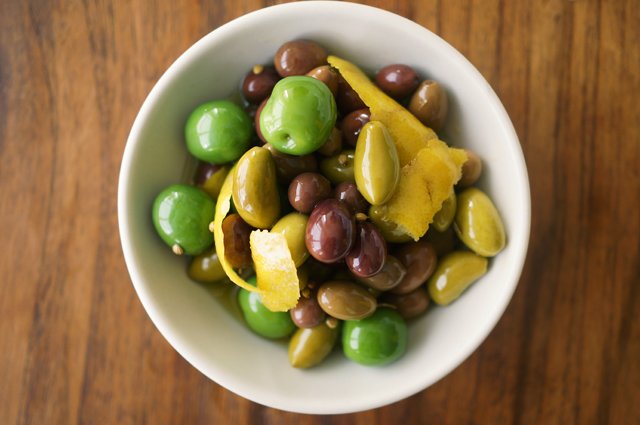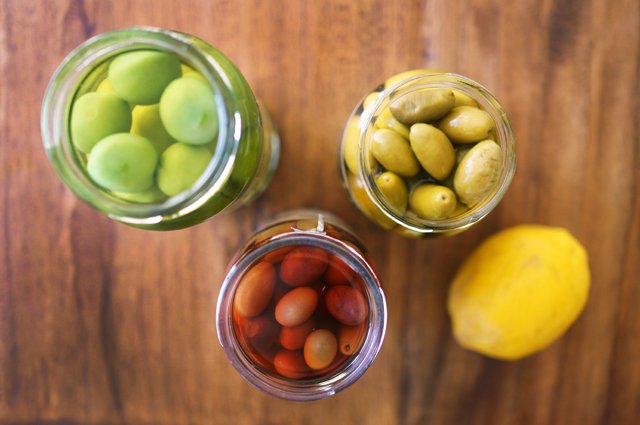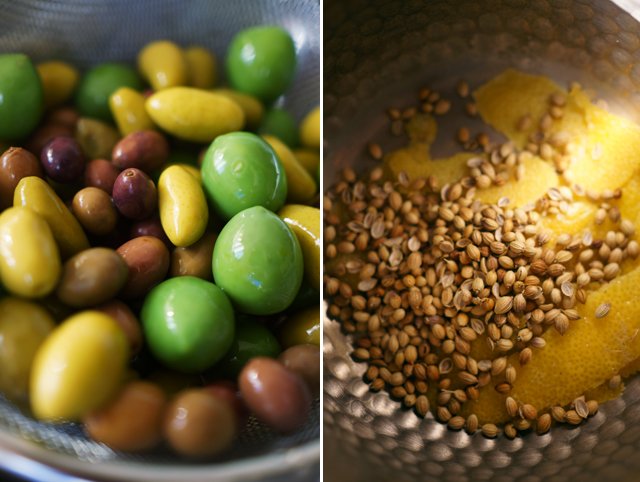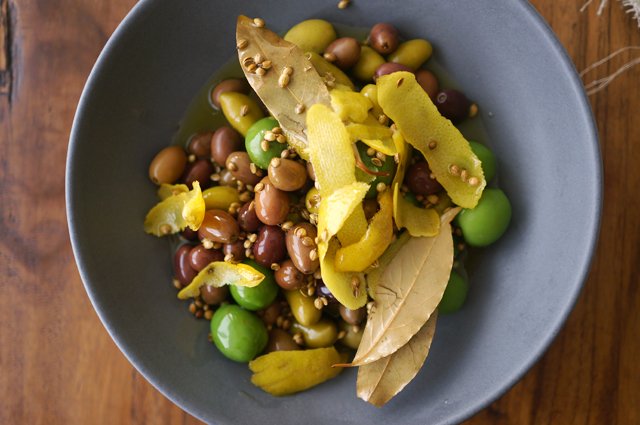 INSTRUCTIONS
First combine and drain your olives in whatever proportion you like. Then, place the lemon zest in a small pan or pot and as you add the coriander slightly crush them with your fingers. Cover with the 1/3 cup of extra virgin olive oil and heat the oil on medium-low heat until it starts to simmer. Remove the pan from the heat.

Pour the oil over the olives and mix together. Let the flavors infuse for at least an hour at room temperature. Cover and refrigerate overnight to up to a month.