Bay Area folks know that Sutro Tower conveniently acts as the gatekeeper between foggy San Francisco, and sunny San Francisco. That thick, misty marine layer never shies away from creeping its way up the hillside. Mount Sutro, besides being a protector of sunnier neighborhoods (I'm looking at you, Cole Valley) , also happens to be the perfect place for a fog catcher! Which brings me to some exciting news.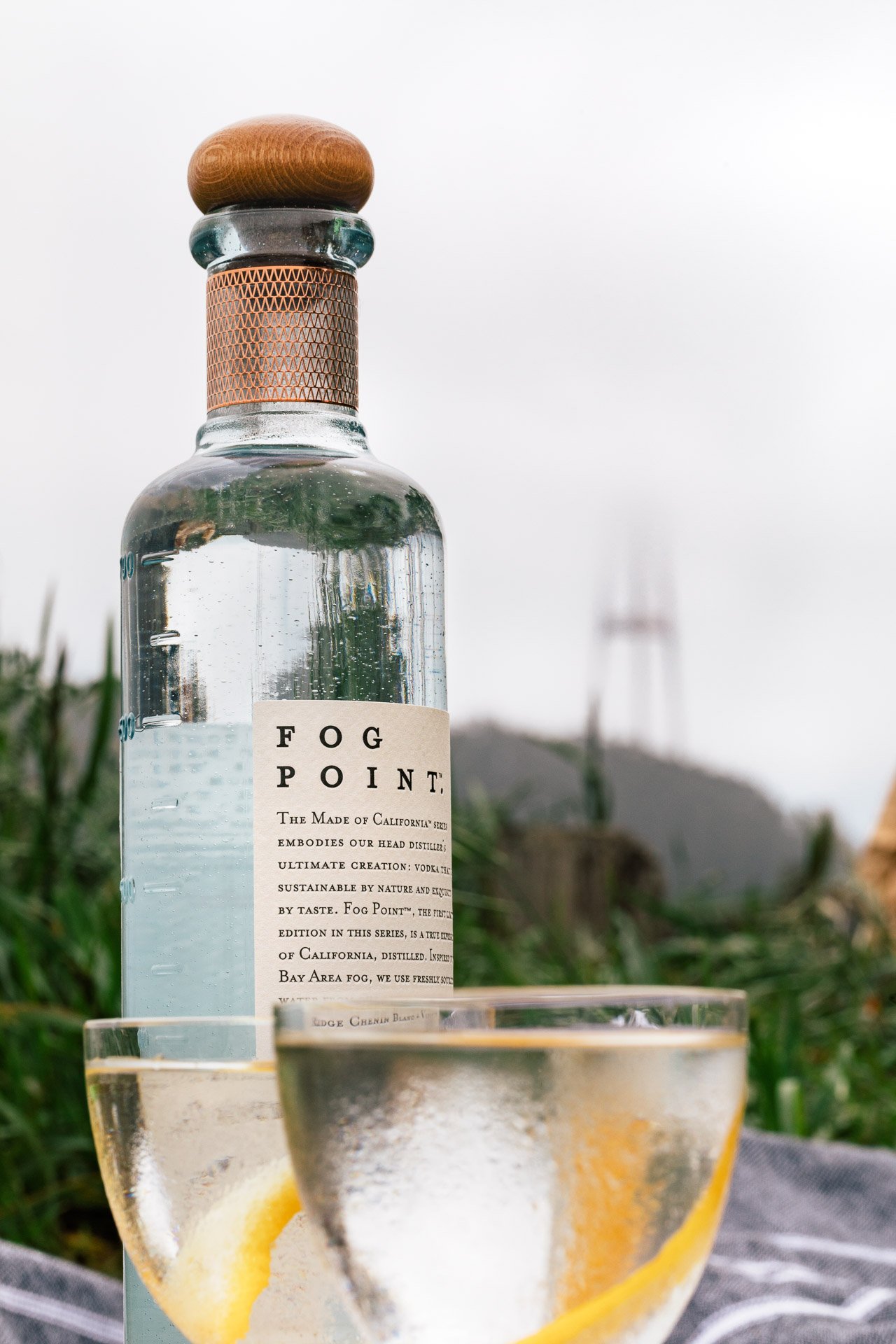 That's right, Hangar 1 Vodka has just launched their second addition of Fog Point Vodka! The project is a collaboration between Hangar 1, Pine Ridge Vineyards (their Chenin Blanc + Viognier blend is used in the distillation), and FogQuest (who helped install the fog catchers).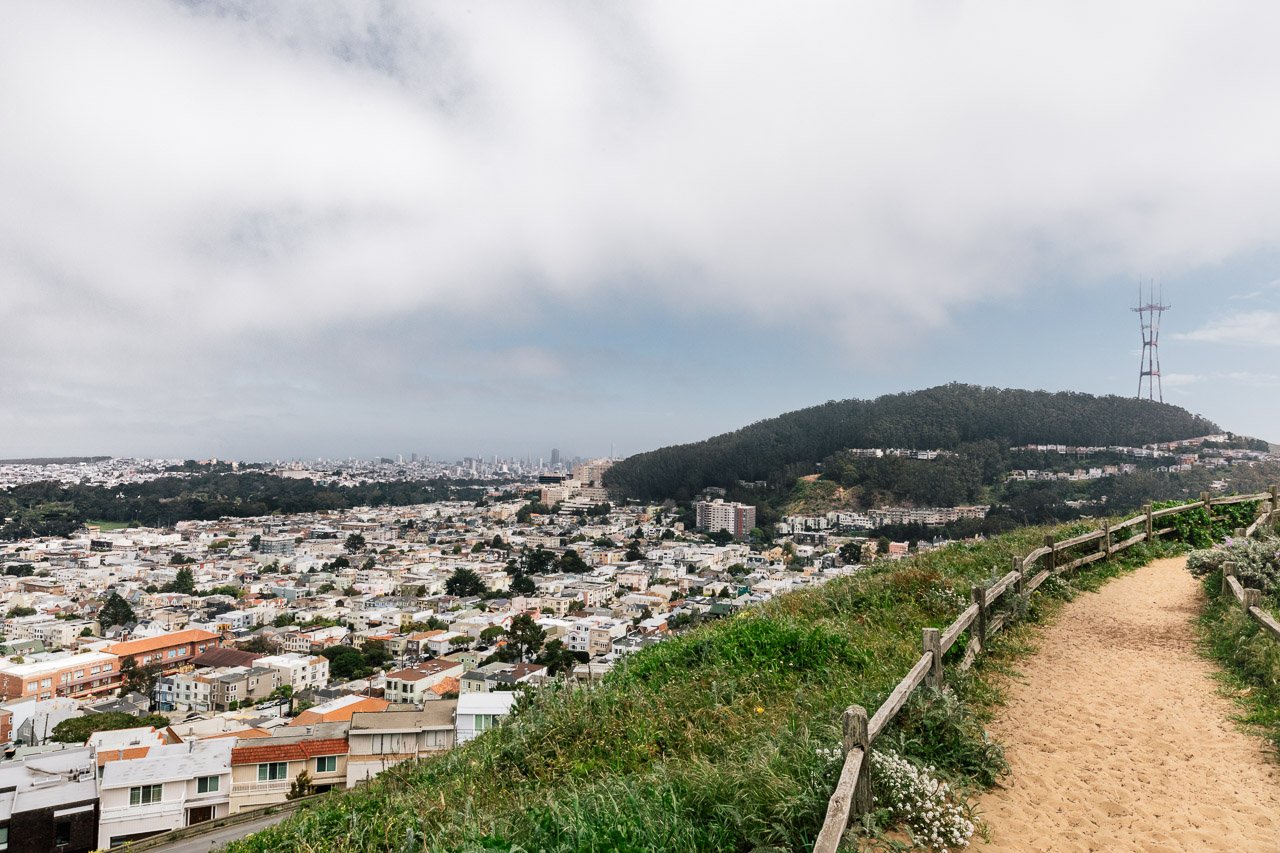 Last week, I was invited to visit Sutro Tower to see the fog catchers in person, and hear Hangar 1's head distiller, Caley Shoemaker, and FogQuest volunteer Chris Fogliatti, explain the process of catching fog and converting it to drinkable water.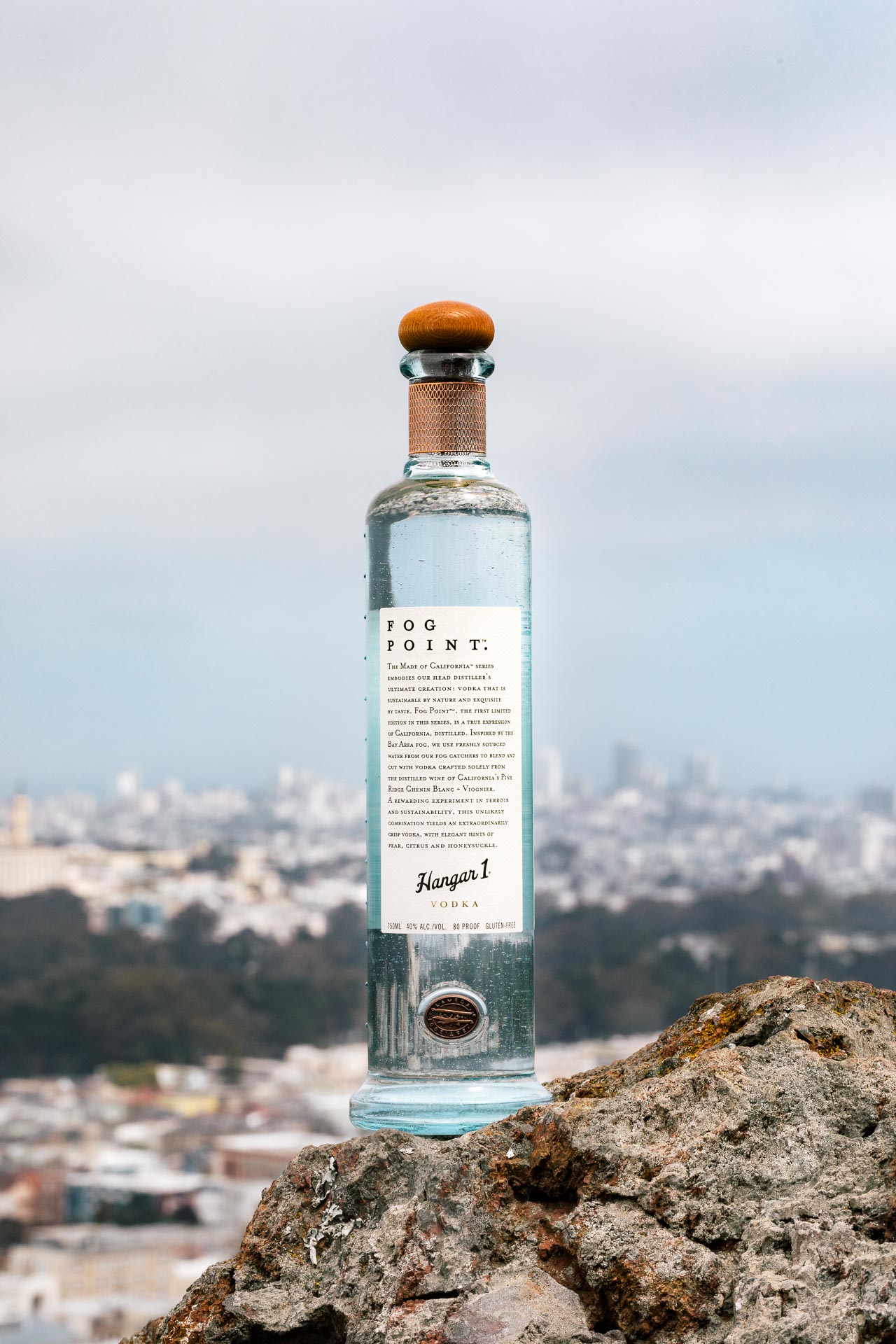 FogQuest is a non-profit dedicated to planning and implementing water projects for rural communities in developing countries around the world. They use fog collectors and effective rainfall collectors to make optimum use of these natural water sources.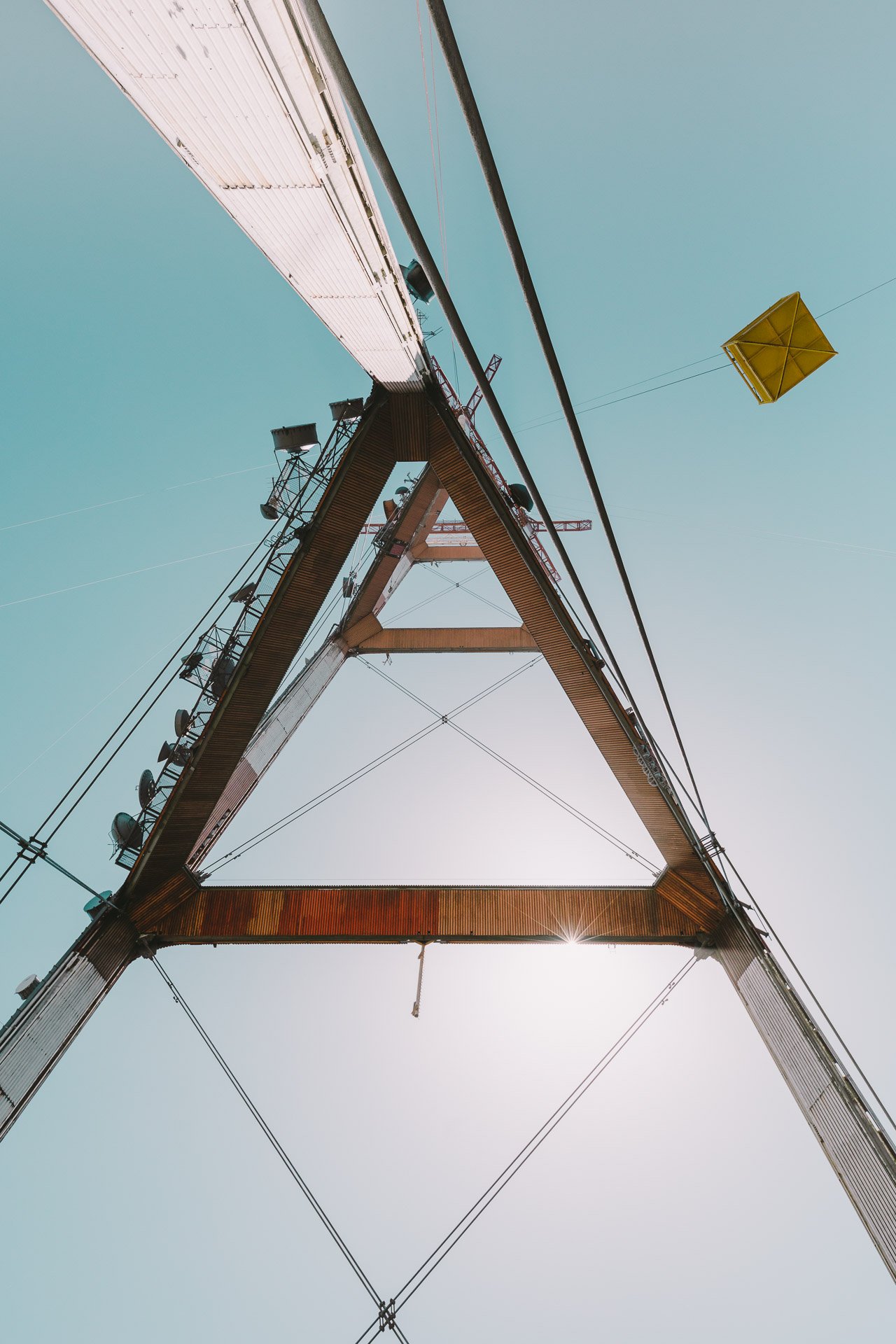 Fogliatti explained how the fog catchers utilize fine mesh screens, similar to how redwood trees use their intricate leaves to collect water in foggy coastal environments.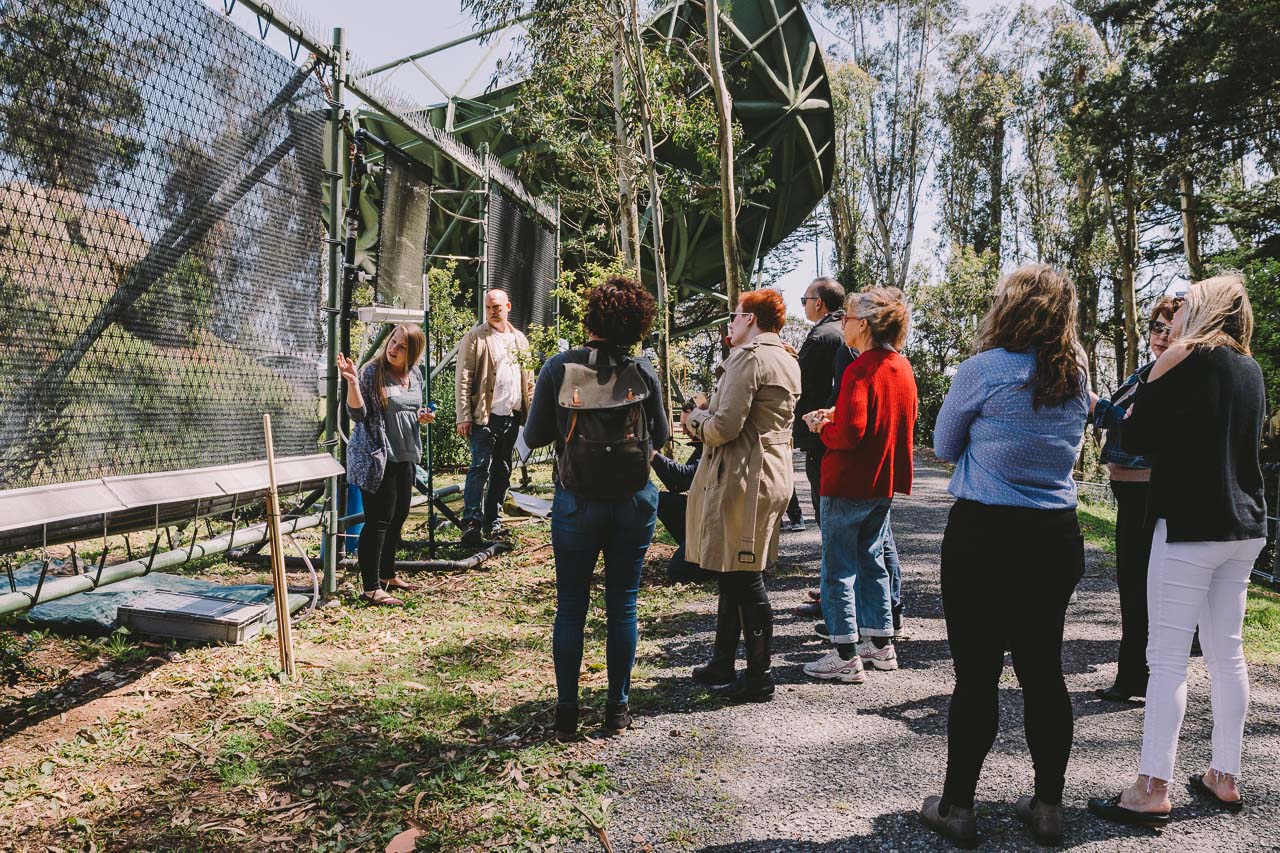 Once the fog water has been collected, it is carbon-filtered, boiled, filtered again, and then tested, allowing it to become a clean source of drinking water. I actually got a chance to sample some fog water while on the tour. It had a smooth mouthfeel, and pleasantly subtle mineral/salt characteristics.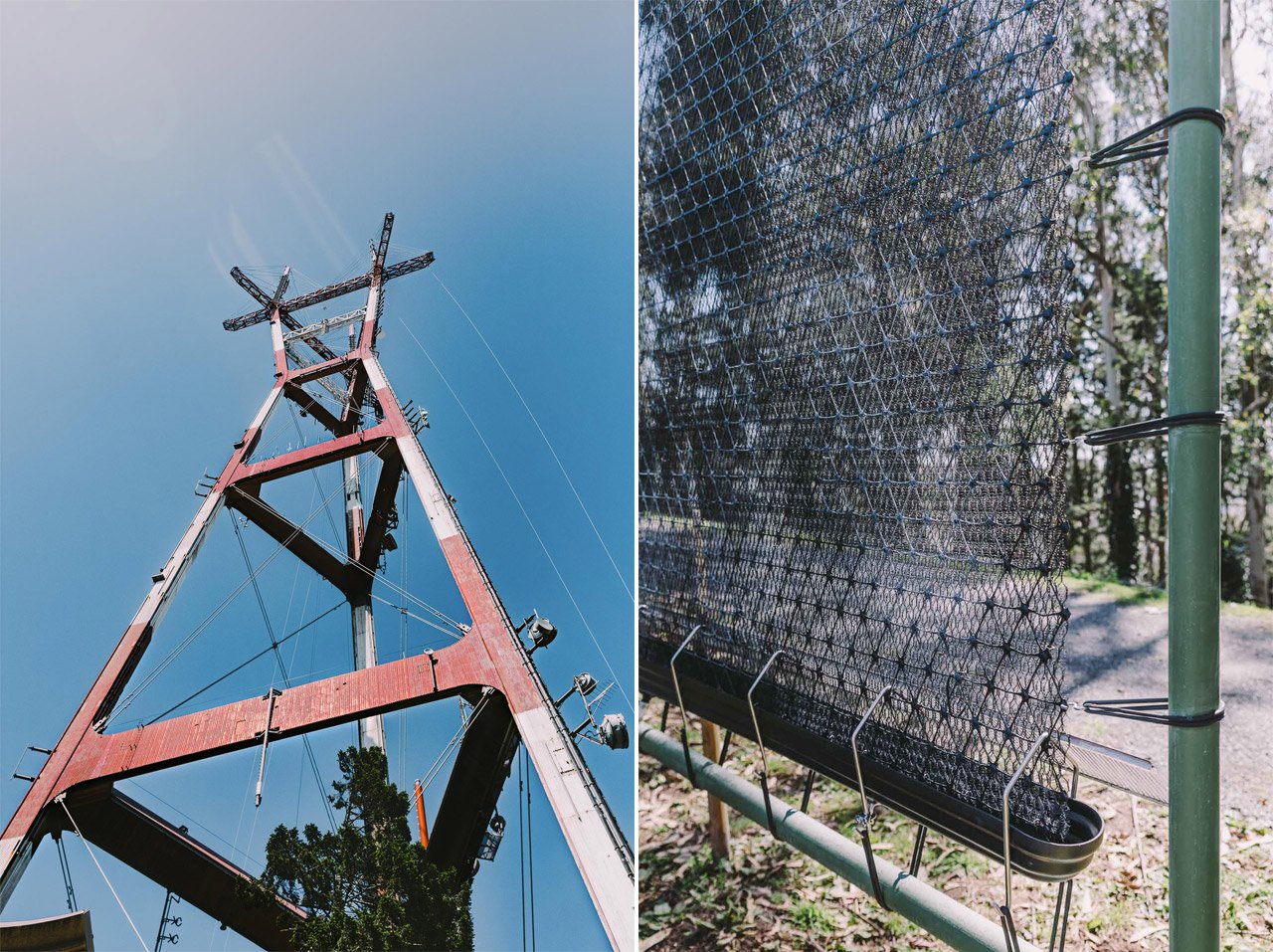 After our Sutro visit, our group journeyed across the bay to Alameda to visit the Hangar 1 Distillery, where we tasted and compared the 2016 and the new 2018 expressions of Fog Point Vodka.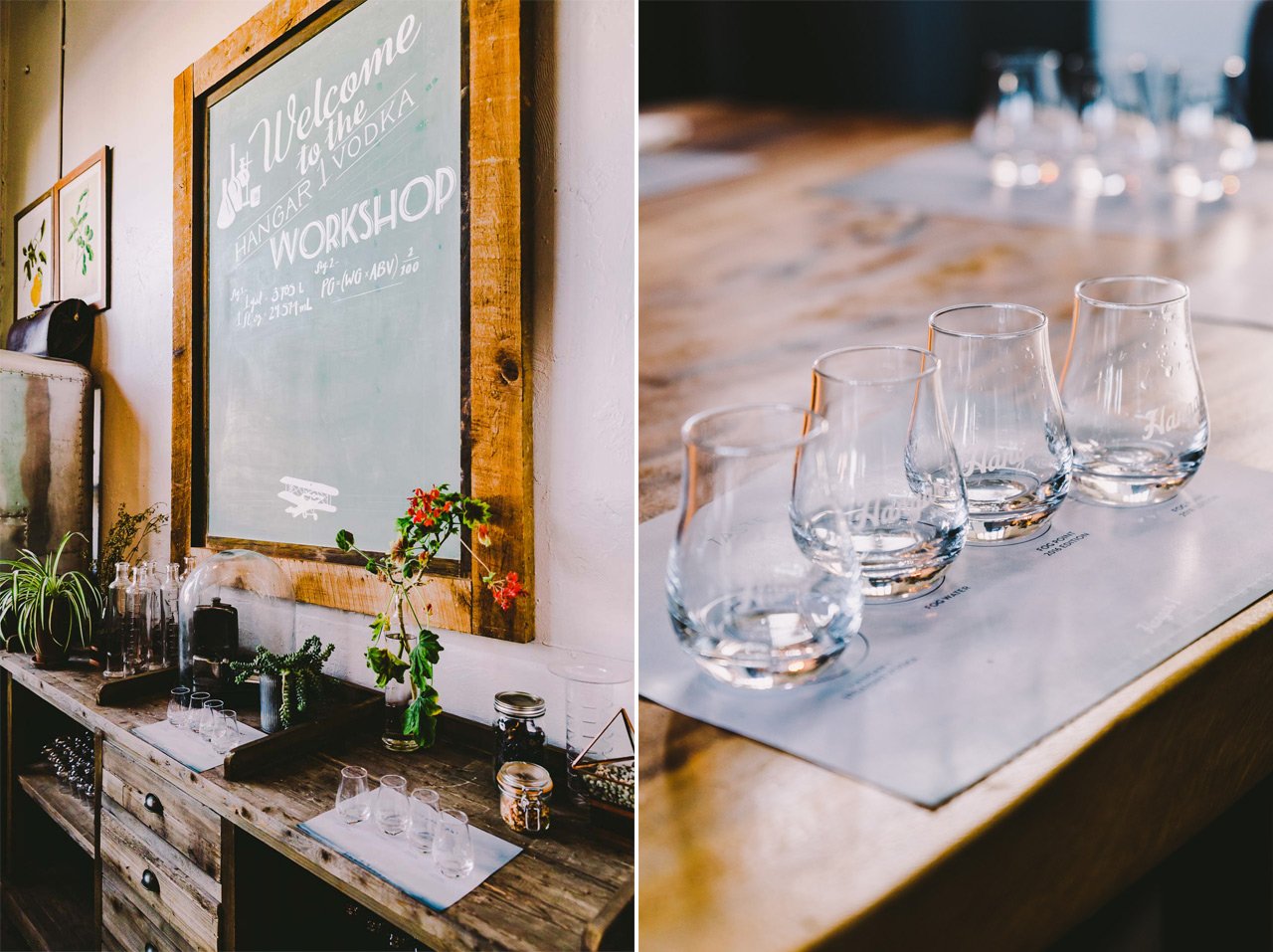 Shoemaker mentioned how at Hangar 1 they typically use a neutral deionized water for all their vodka expressions, in order to allow the other components of the vodka shine. However, with Fog Point, Shoemaker likens the use of fog water to a more whiskey-style approach, using water with a sense of place to effect the final flavor.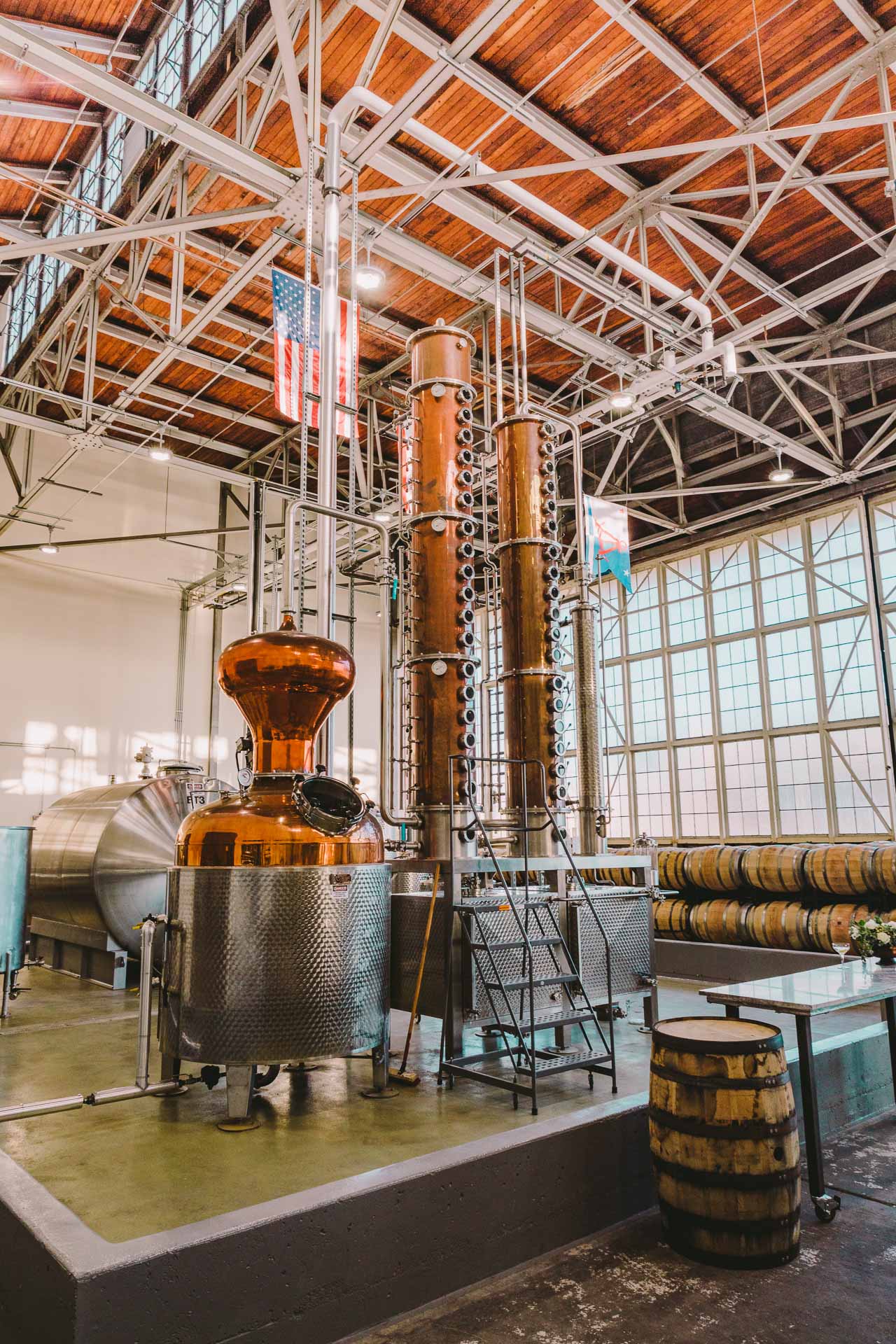 It was fascinating to learn about both the process and the intention behind the creation of Fog Point Vodka, and cool to see how Hangar 1 is using environmentally responsible practices in the spirits industry.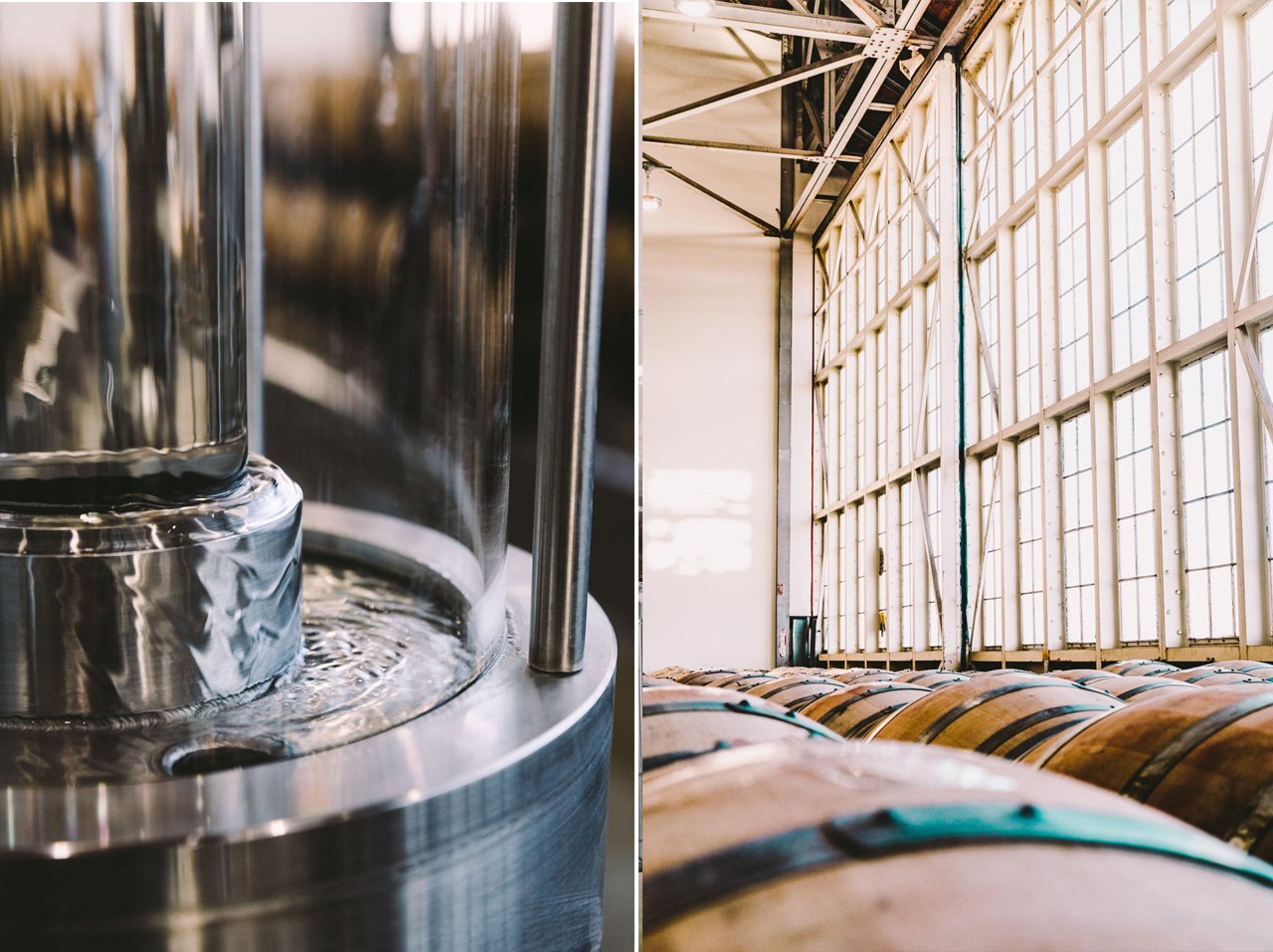 The last edition of Fog Point Vodka sold out in one week, with proceeds benefitting local water conservation efforts.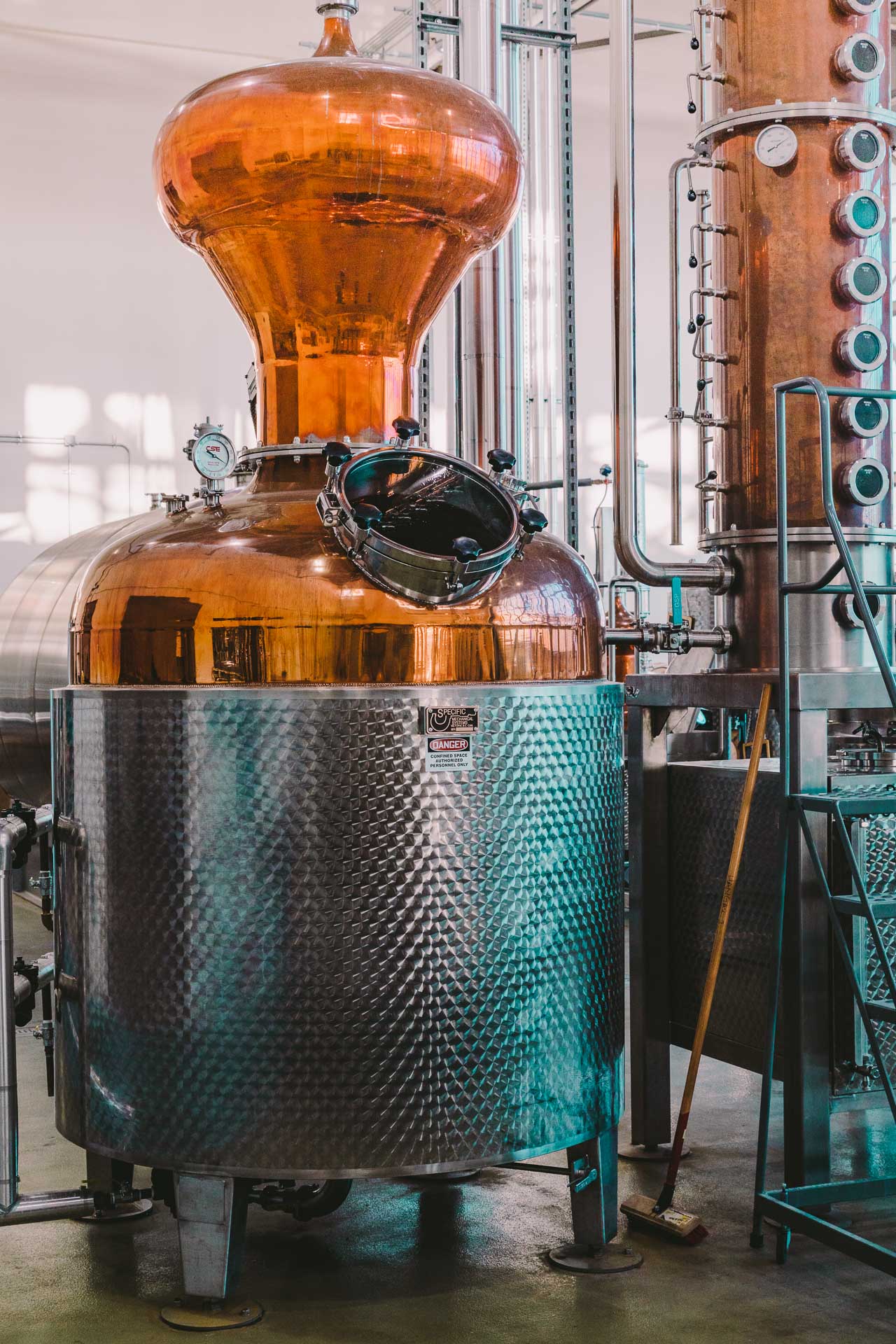 After the Fog Point tasting, we moved the party to the patio out front, where we enjoyed a lovely evening of food, wine, and of course . . . vodka cocktails!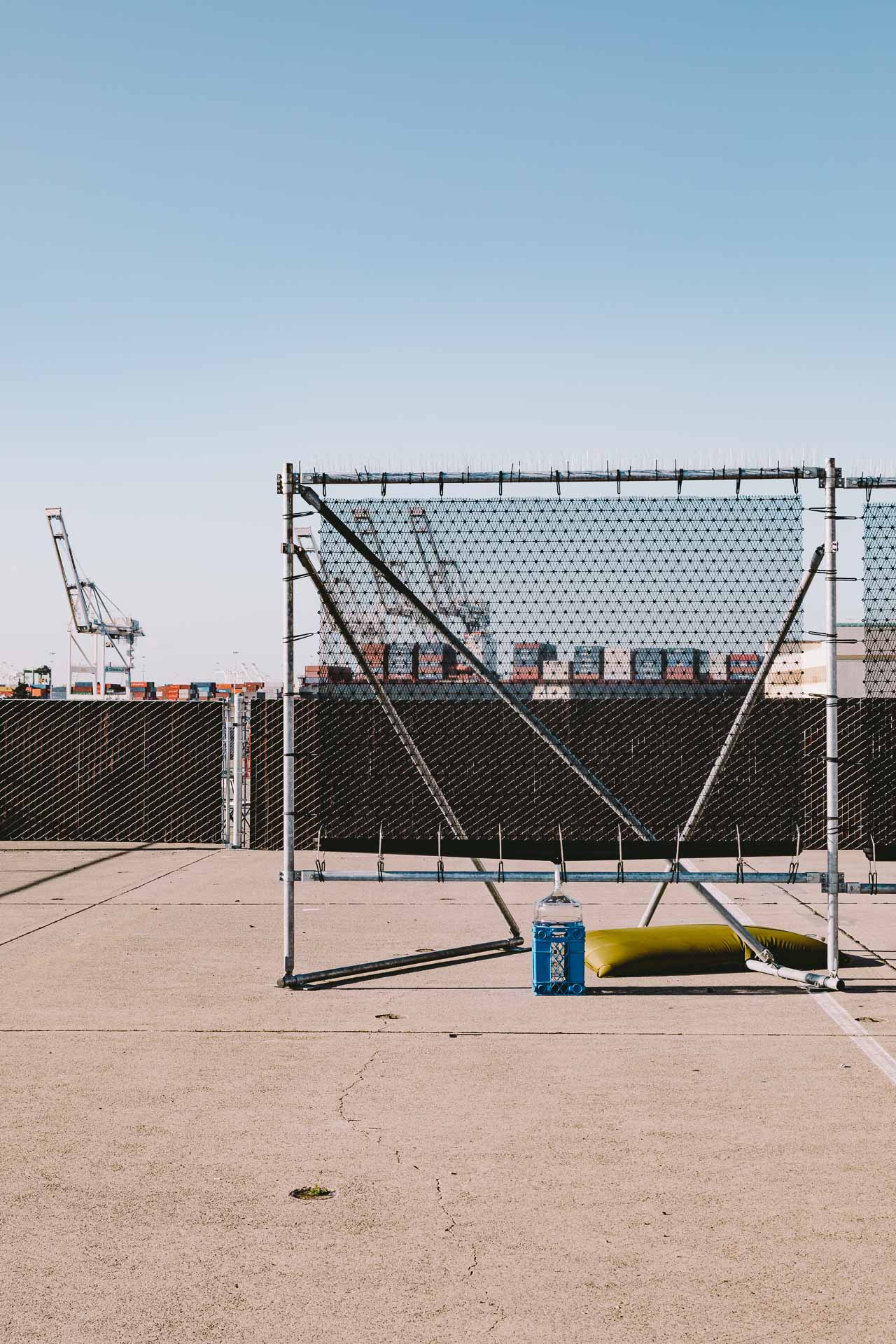 Speaking of which, take a look at how I prefer to use Fog Point Vodka in a cocktail.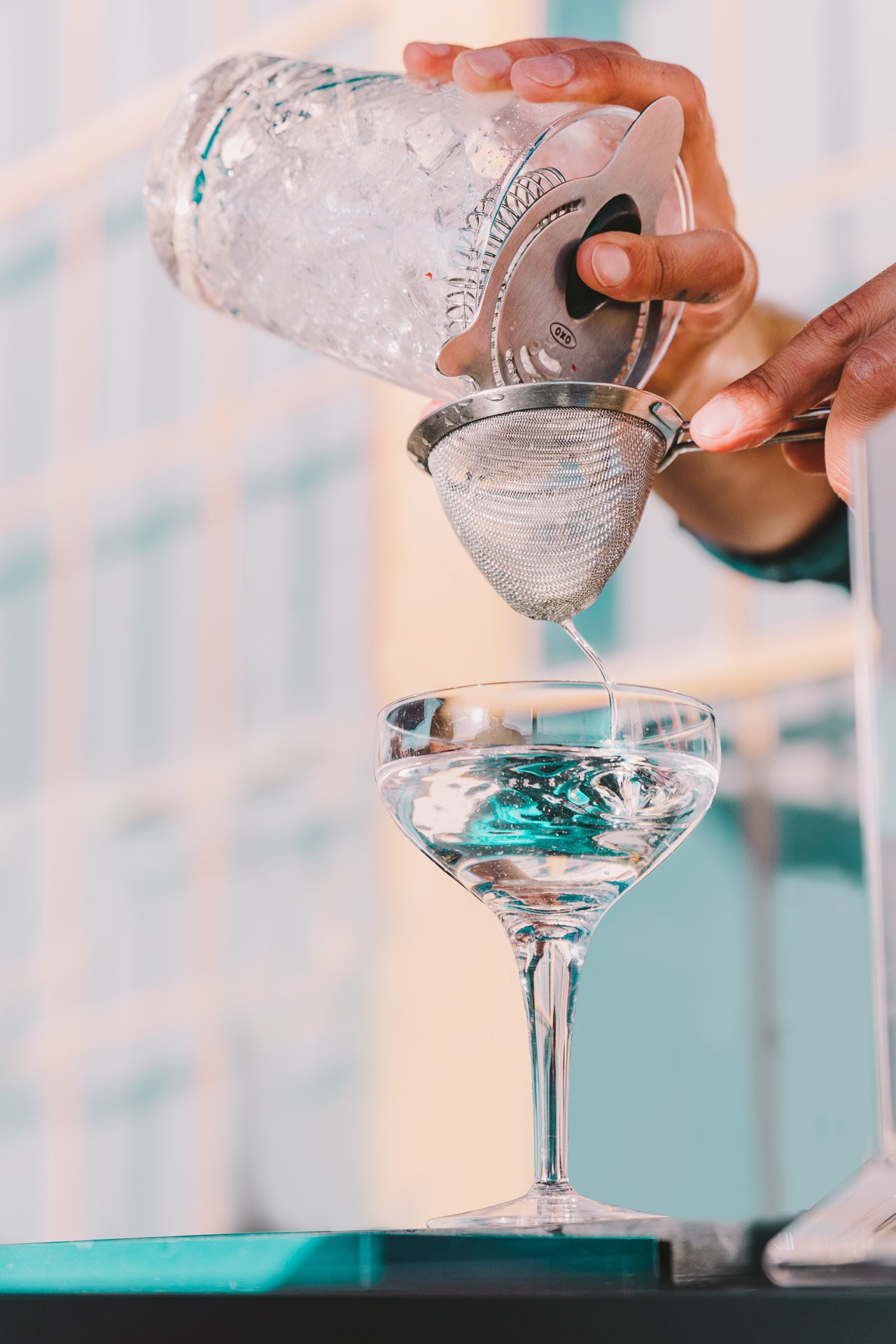 Meanwhile, I encourage you to grab yourself a bottle of Fog Point 2018 on Reserve Bar, and visit the distillery for a tour and tasting. You won't regret it!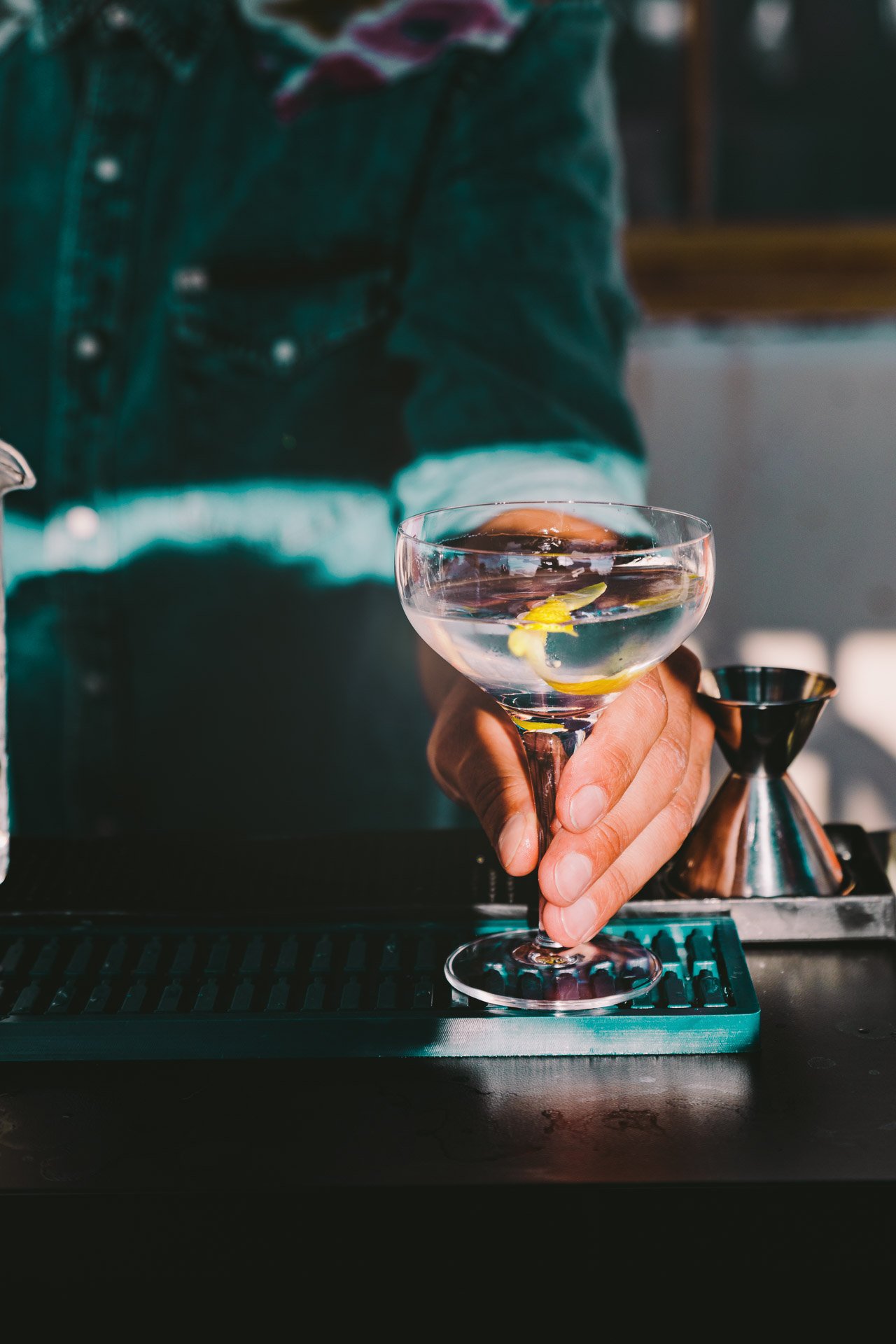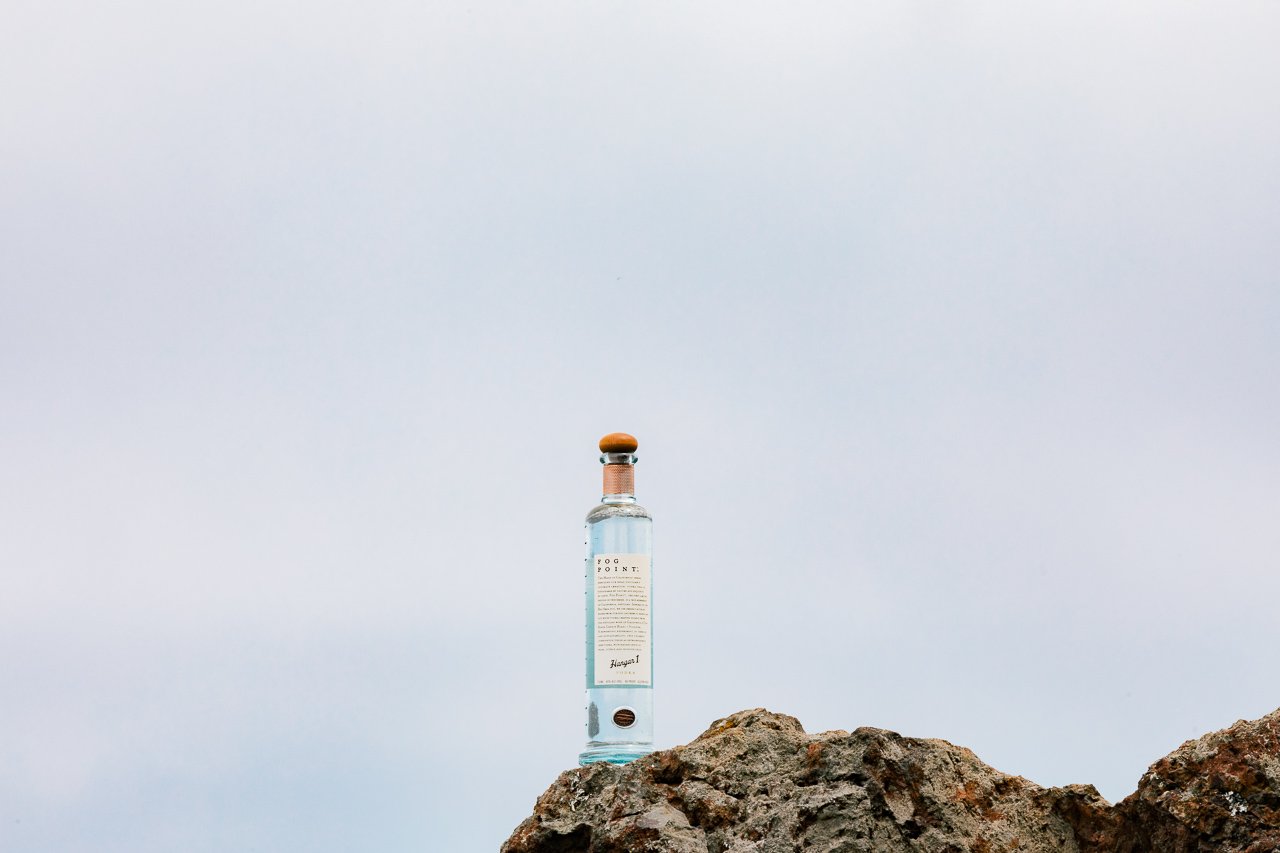 (Images by HonestlyYUM. This post is sponsored by Hangar 1 Vodka. Thank you for supporting the brands that keep HonestlyYUM shaking & baking!! Opinions are our own.)