A couple weeks ago, my sister and I returned from a 5-day trip to Hong Kong. For such a small city, you'd think 5 days would be enough, but we left wanting more and lamenting our far-too-short stay. We had a jam-packed schedule, mostly consisting of eating and getting spoiled at the Kerry Hotel, an urban oasis in Hung Hom Bay. The Kerry Hotel is one of Hong Kong's newest hotels, beautifully designed to exploit its expansive and stunning views of the Victoria harbor and skyline. I never quite adjusted to local time, so was usually up by 4 am just watching the harbor traffic come and go in the early morning light from my bed with a cup of coffee.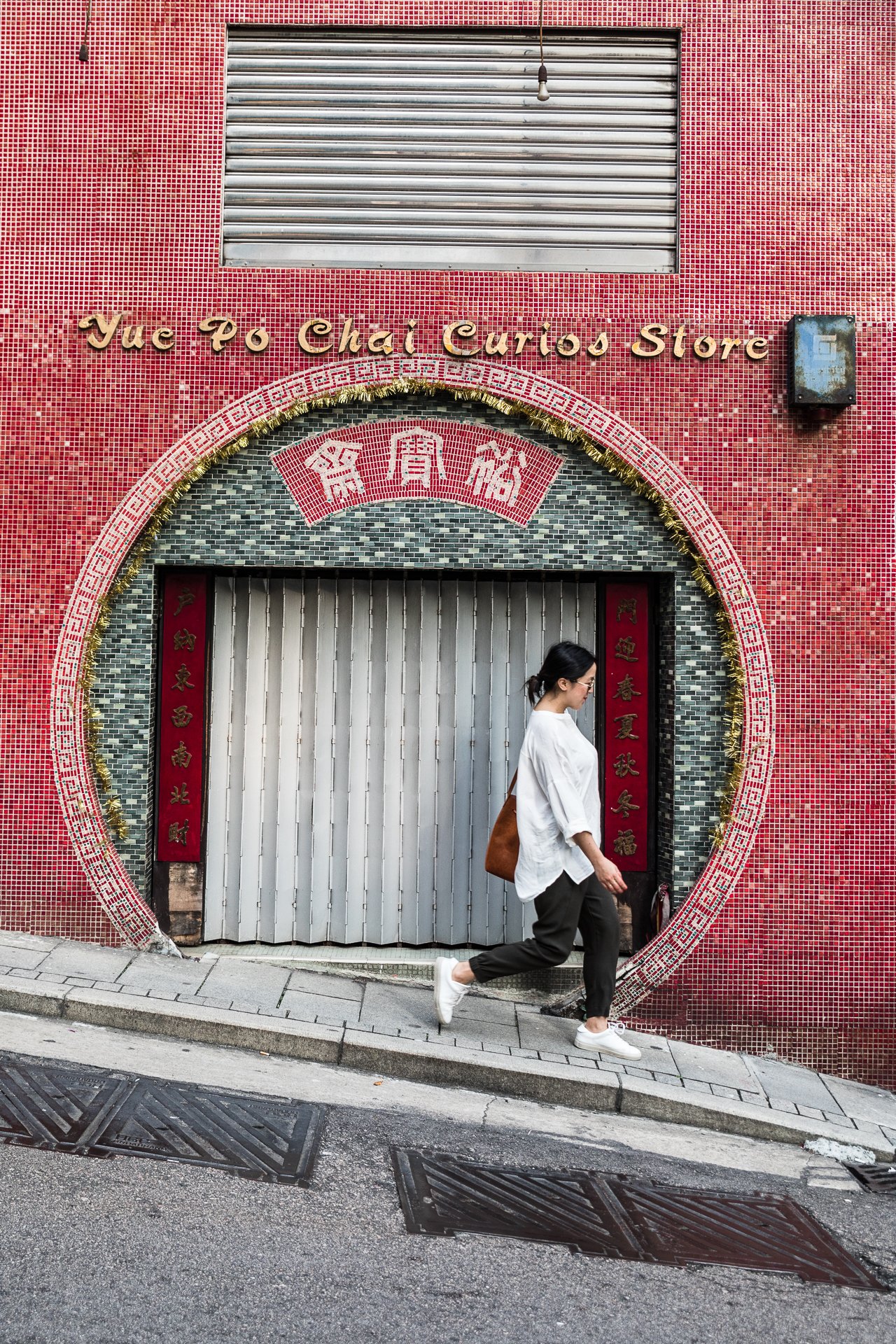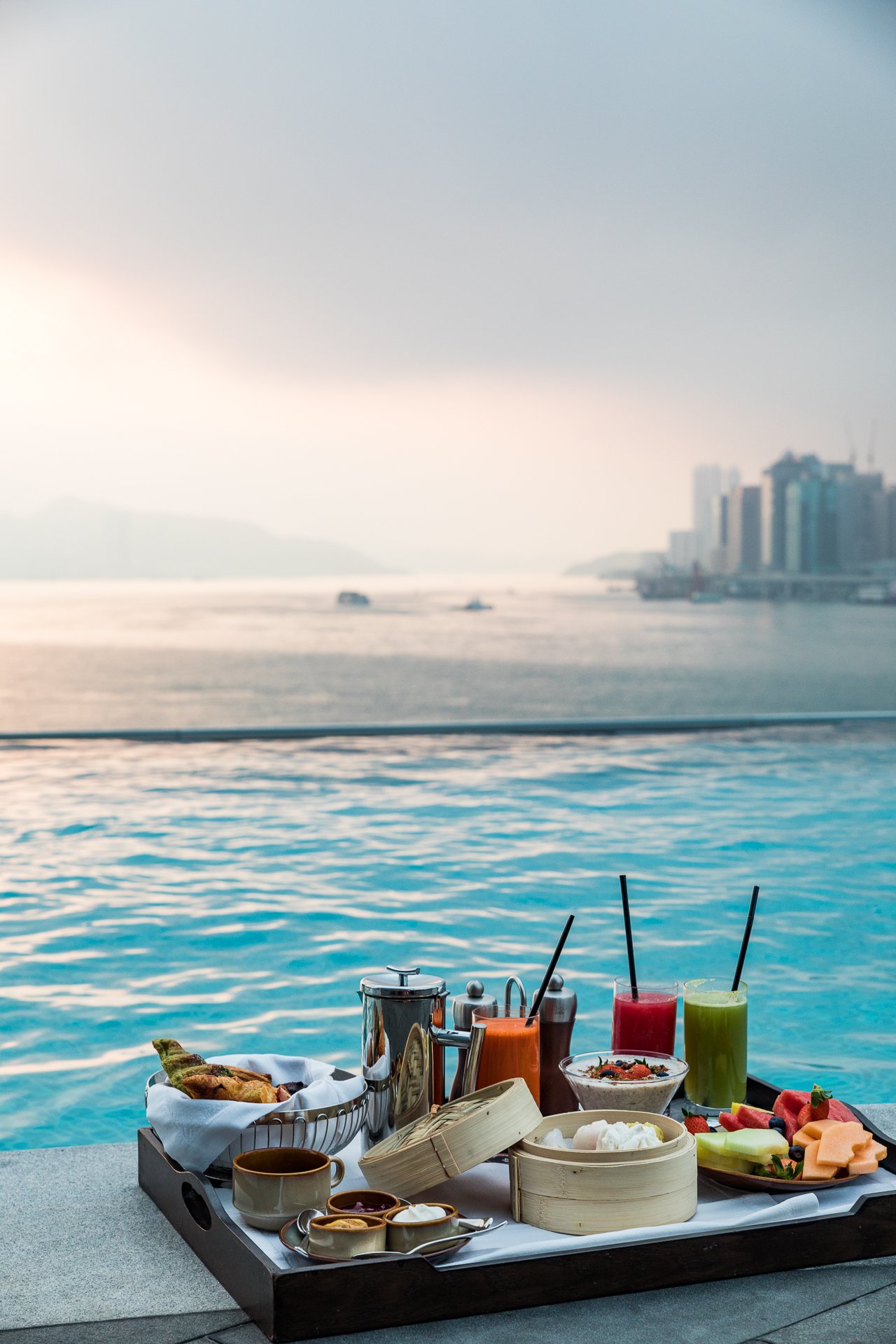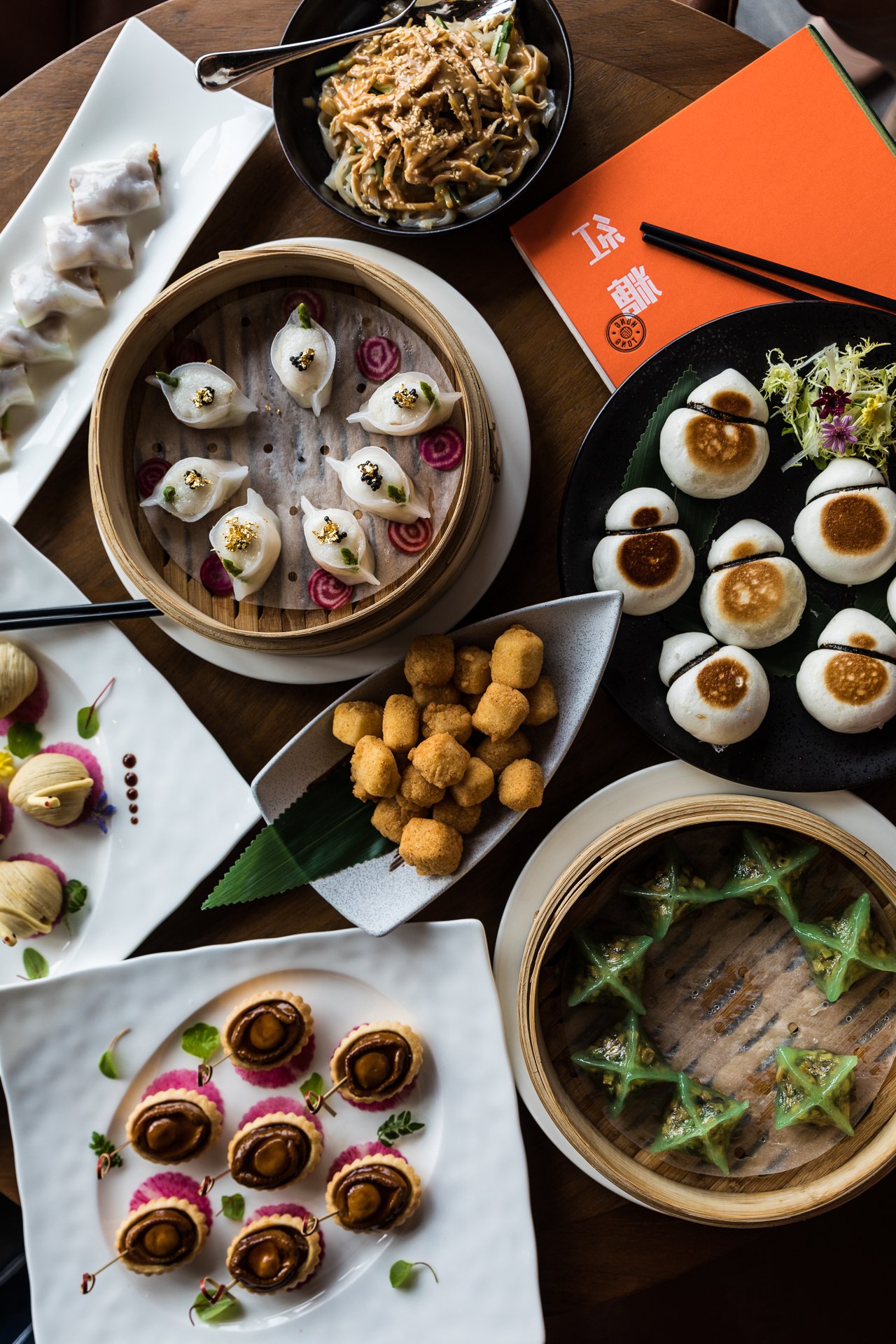 Getting There
We flew to Hong Kong on Hong Kong Airlines. They had just launched their first non-stop flights from San Francisco to Hong Kong and we were lucky enough to fly on the inaugural flight (and got to break in a brand-new Airbus)! The flight went so smoothly and their business class tickets are so reasonably priced that for future trips to Hong Kong, Hong Kong Airlines is a no brainer for me.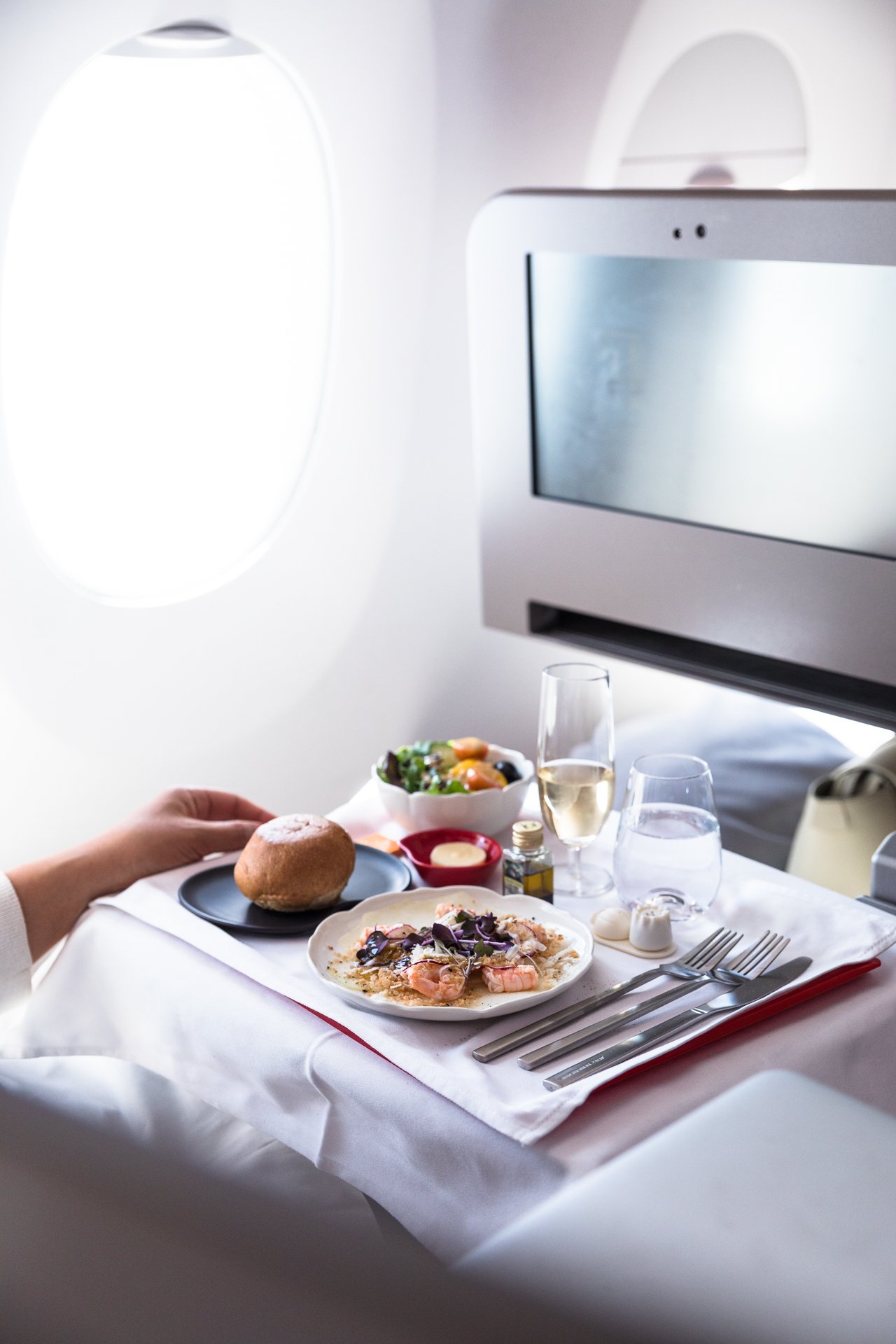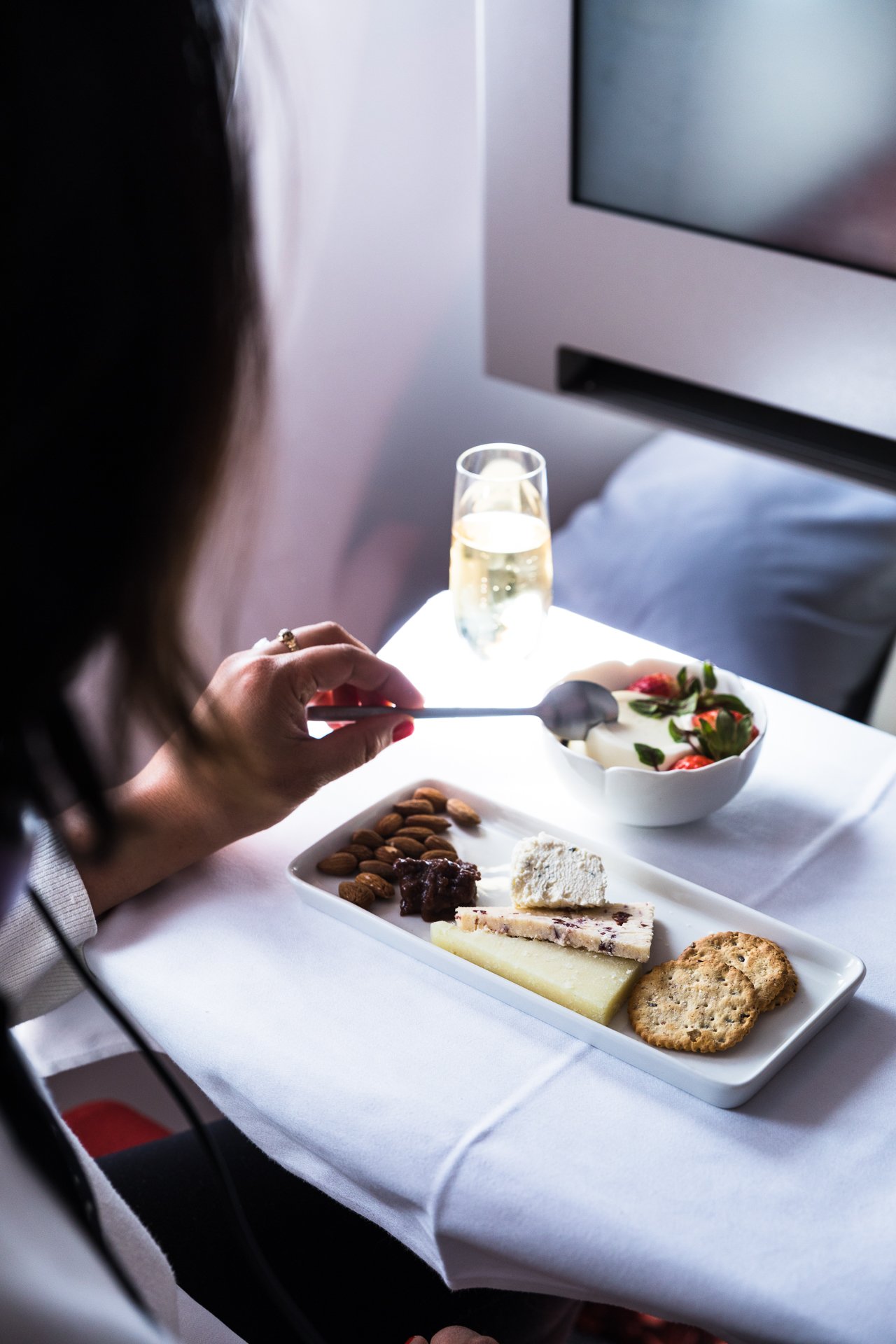 Kerry Hotel
The Kerry Hotel is truly an urban retreat. In a city where space is limited and skyscrapers are everywhere, the Kerry Hotel, feels like a sprawling and relaxing oasis. The hotel was designed by architect Andrew Fu and all the design elements are meant to bring the outdoors in, whether its the lush green terrace bar, Red Sugar, or the incredible infinity pool where the edge of the pool merges with the harbor horizon. Even the gym was stunning with floor-to-ceiling views of the harbor. I actually worked out one morning, which is a rare event when I travel!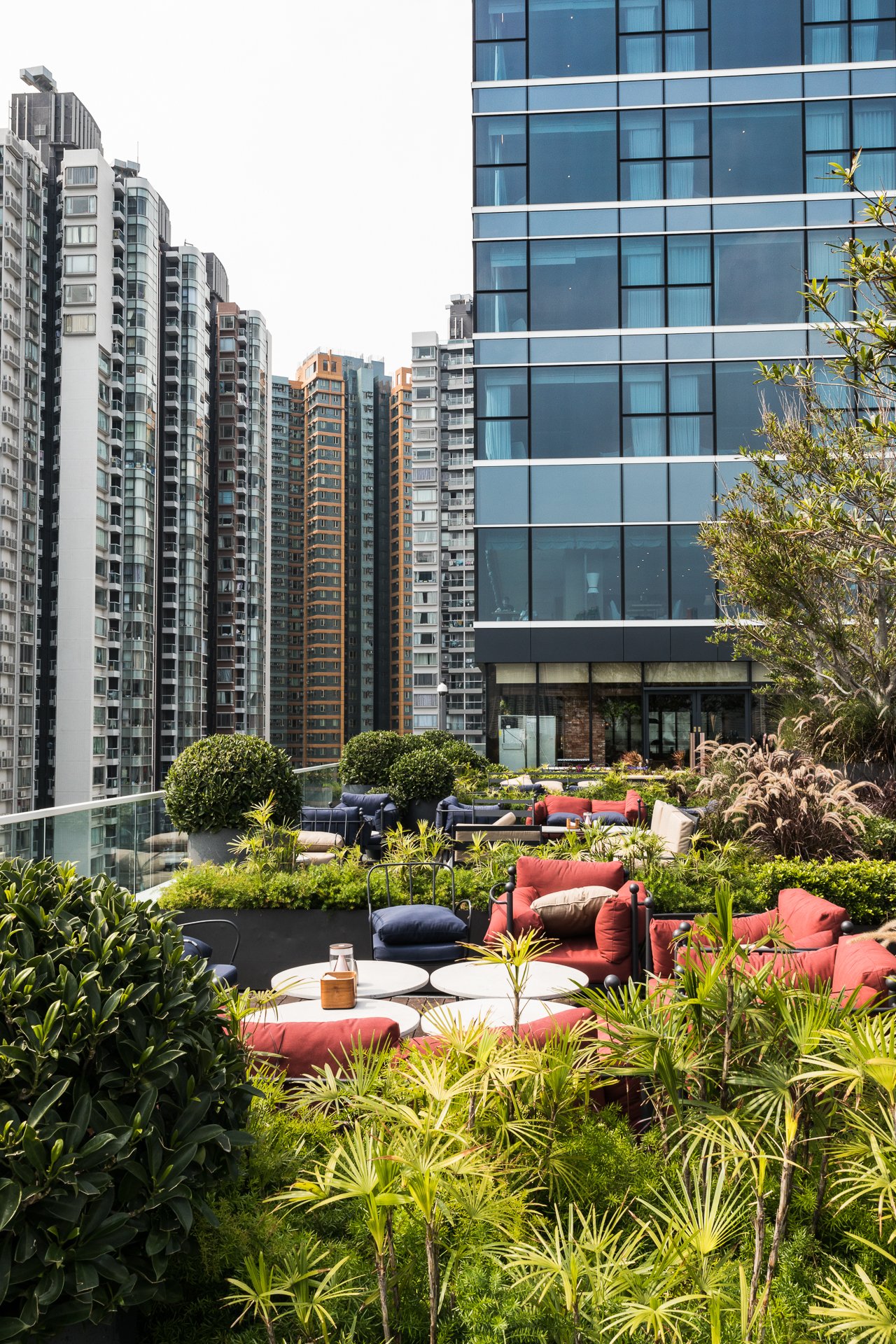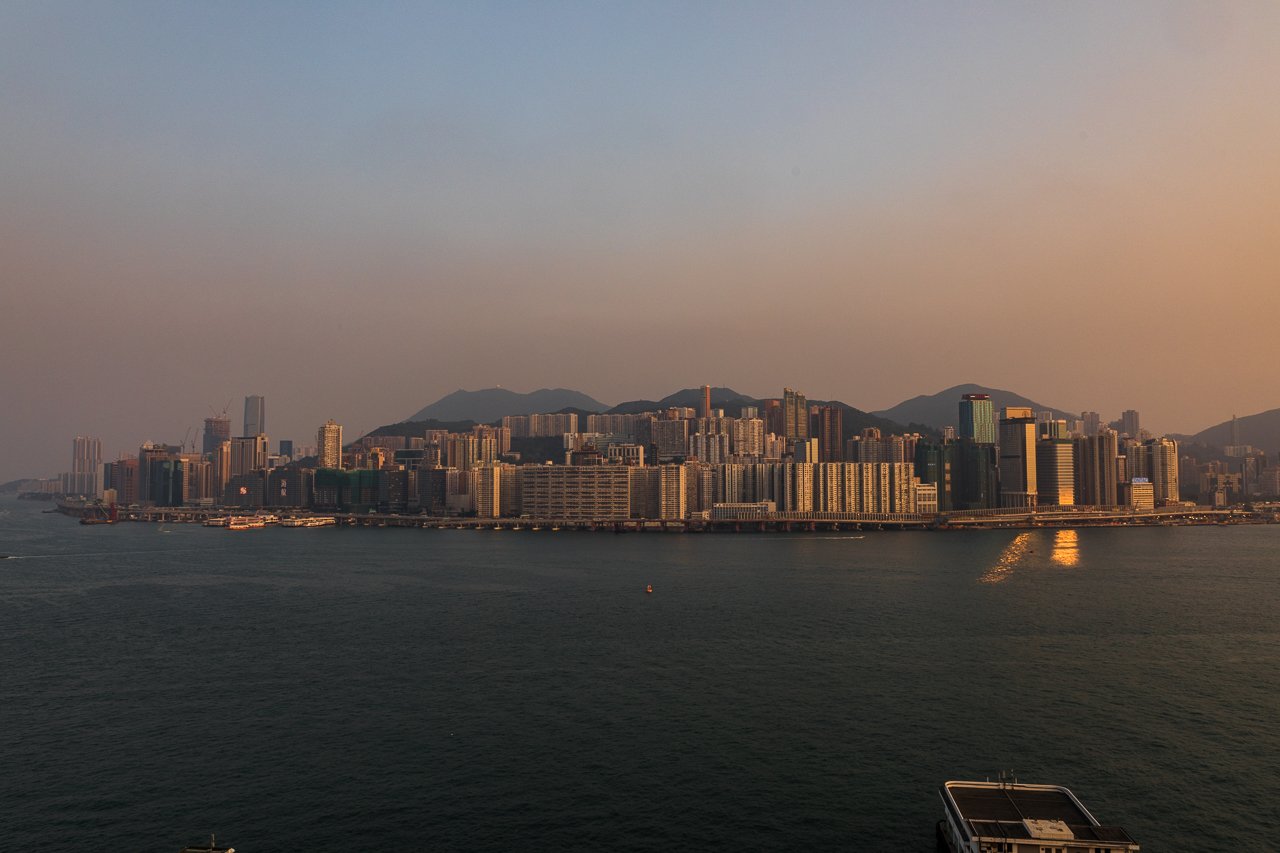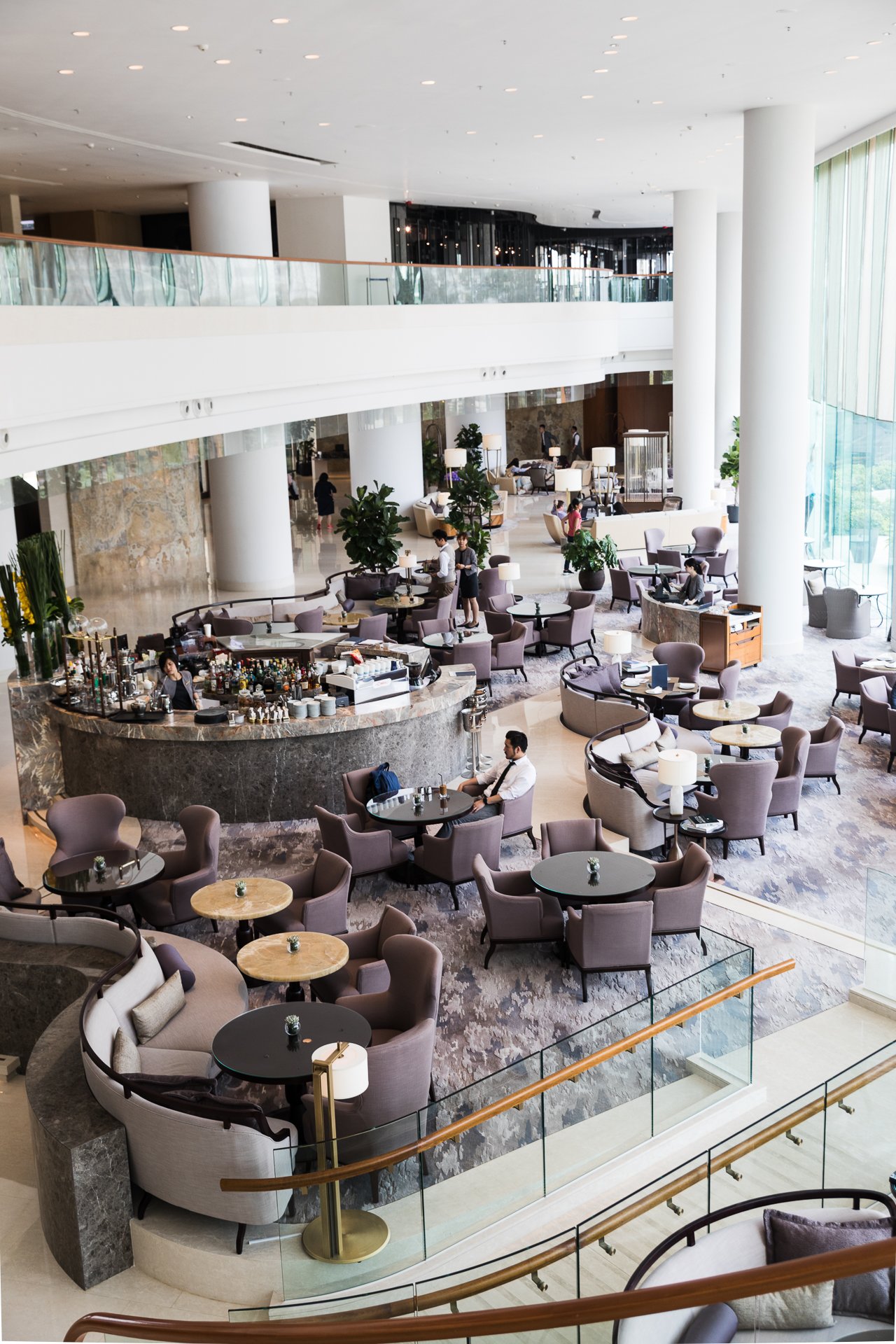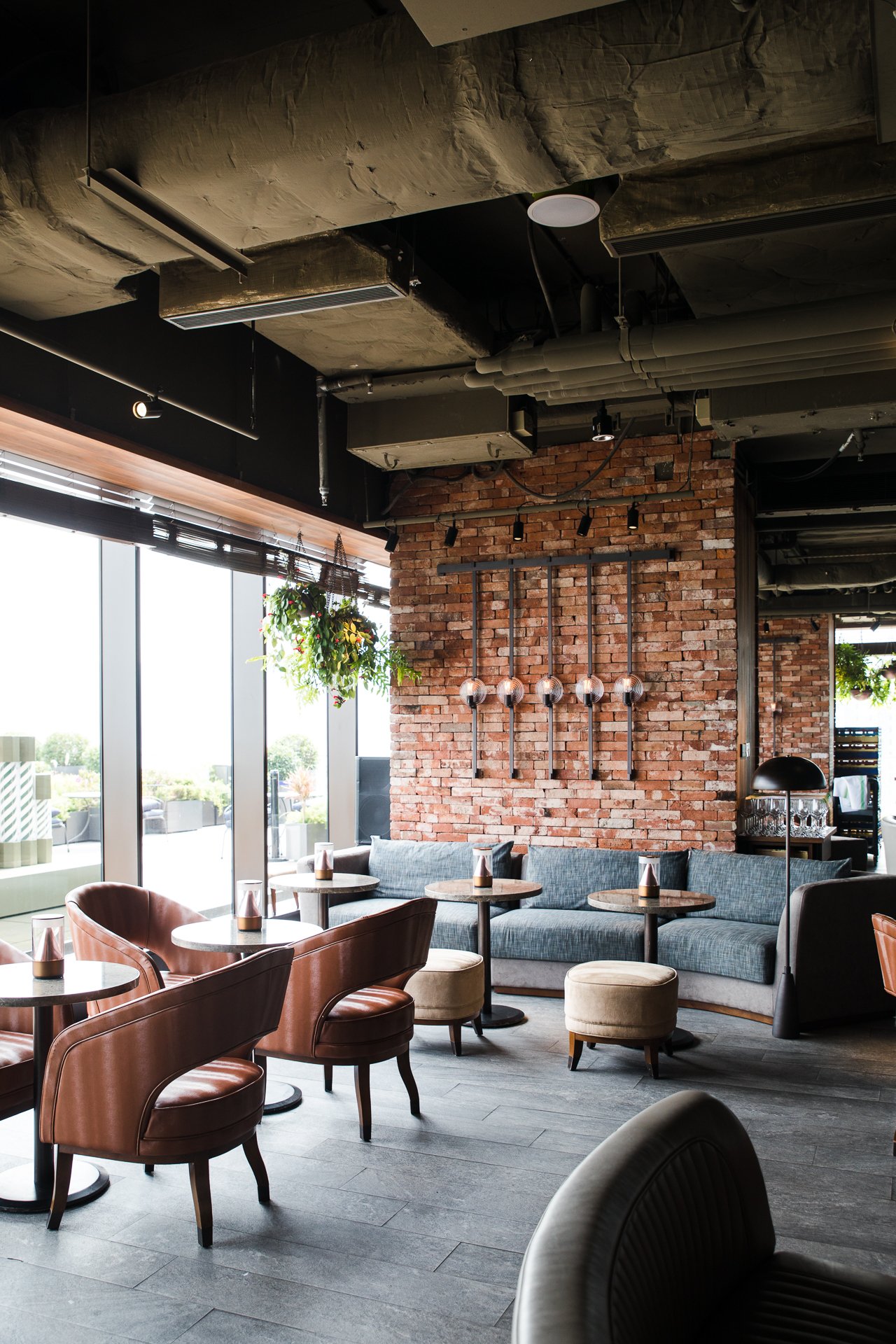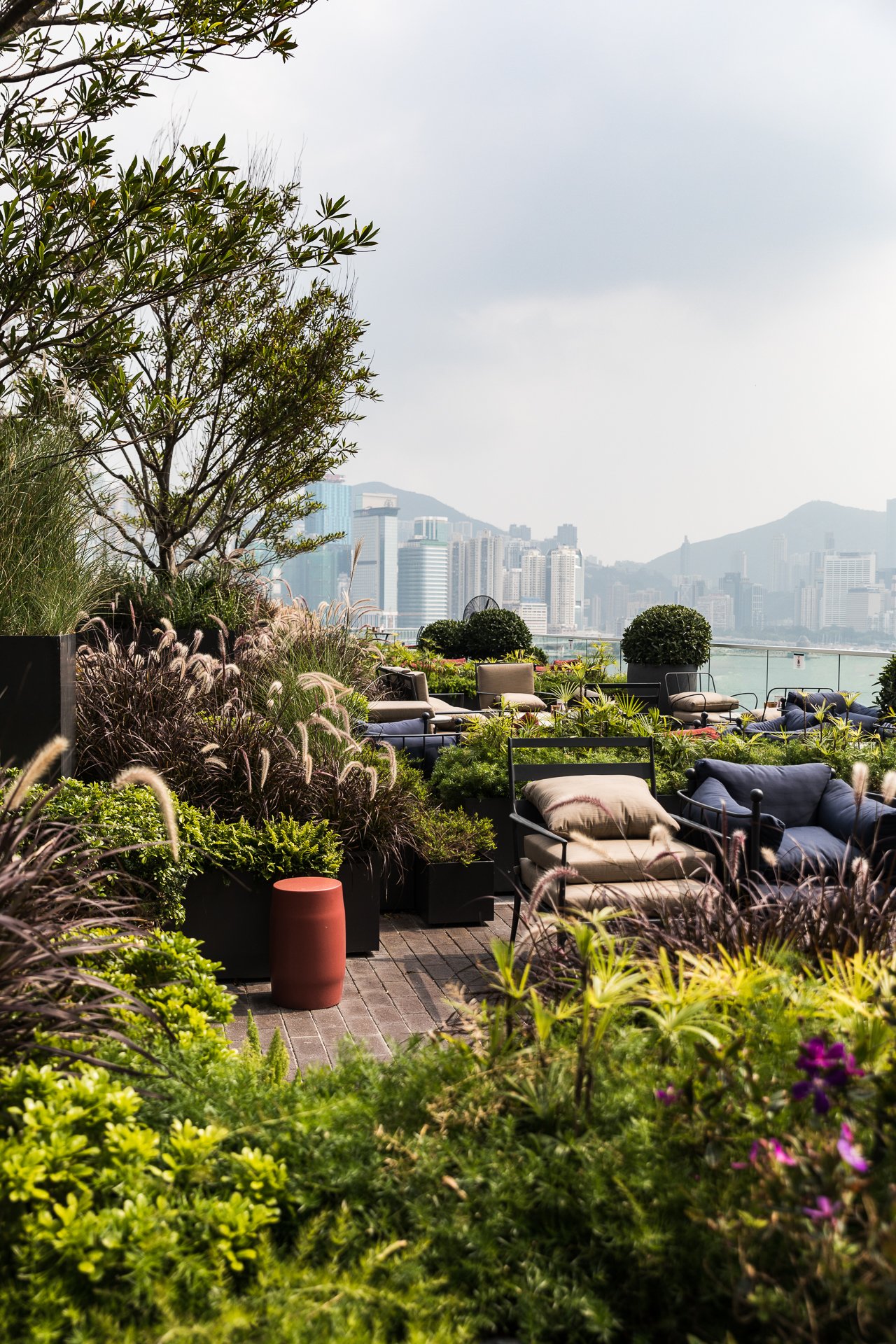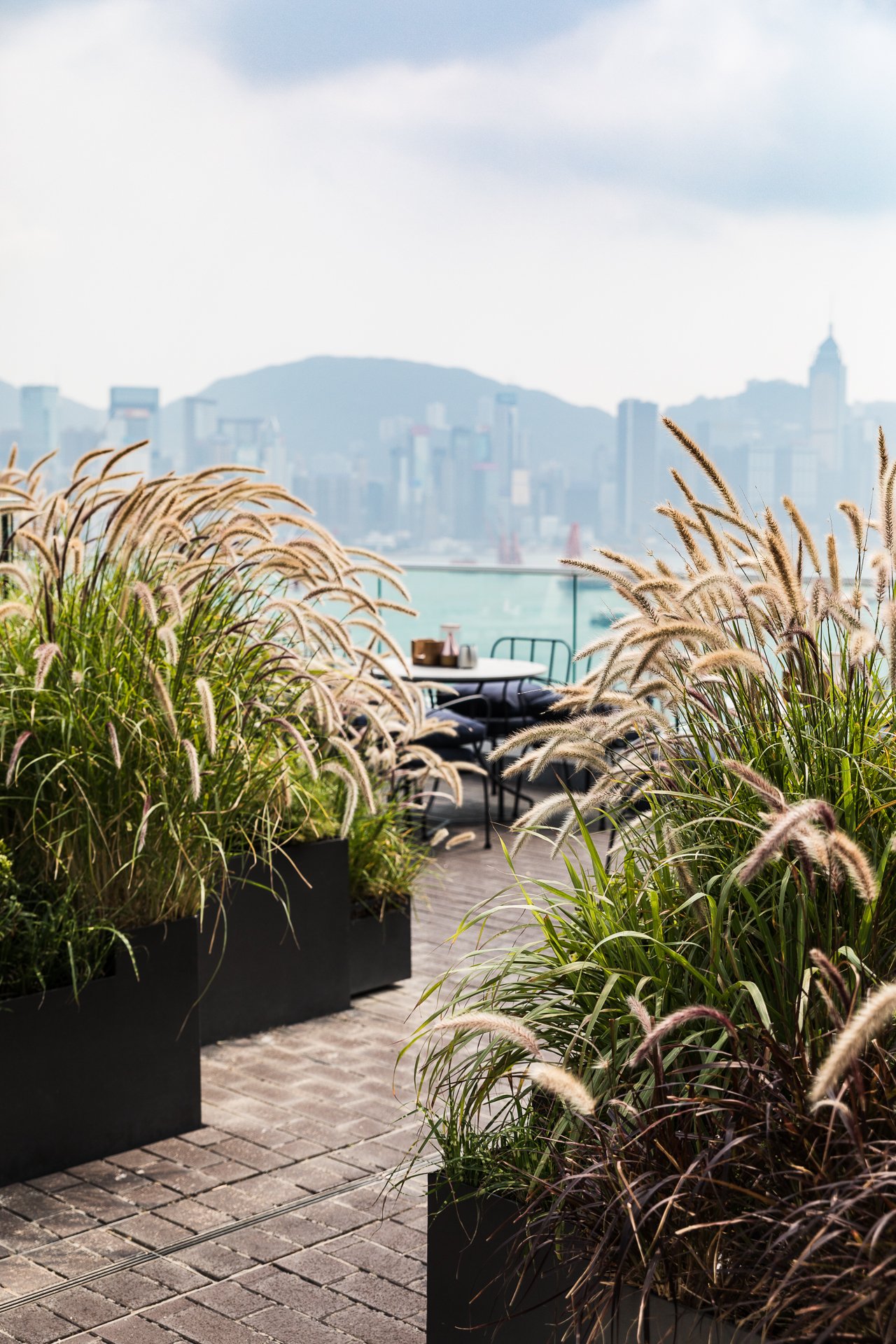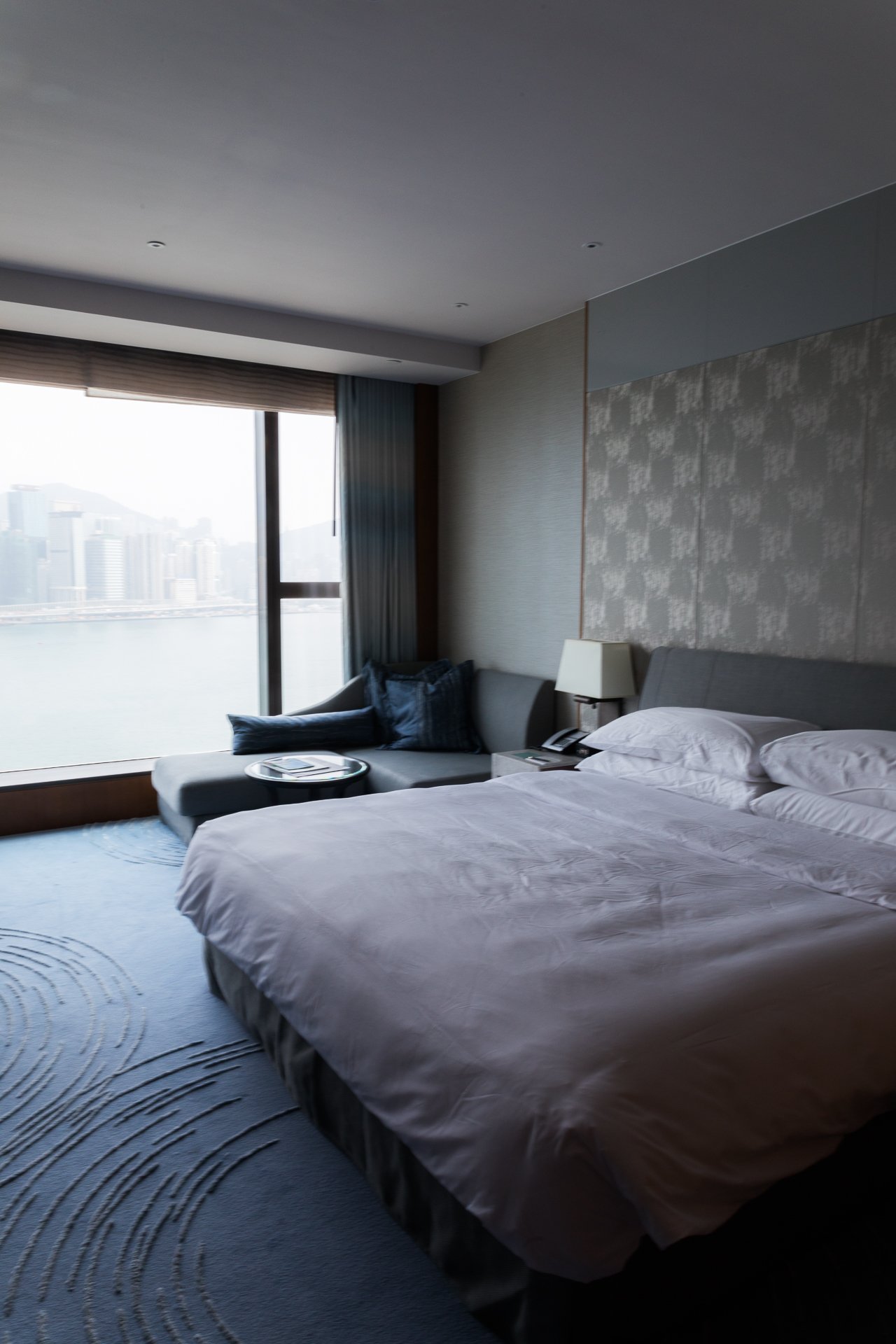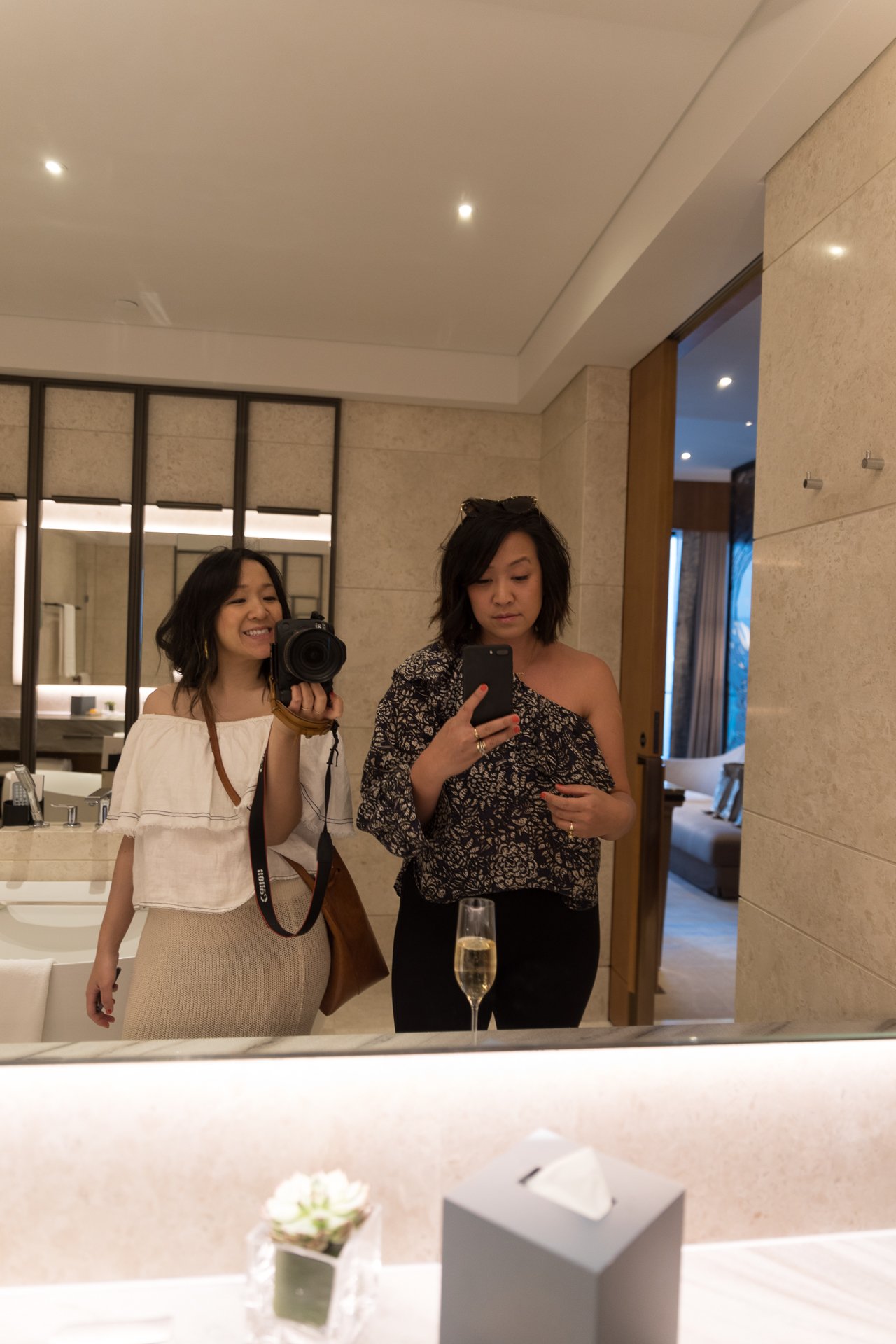 The hotel has five restaurants and we got a chance to try each one. We ate so much but I'd have to say my favorite was Hung Tong, Kerry Hotel's dim sum restaurant. Each dumpling was like a work of art and was so tasty (check out the crazy "shiitake" bun in my Instagram stories below!)! They also have one of the most impressive buffets and clubhouses, stocked up with all kinds of food and snacks throughout the day. Erica and I would go there early in the morning to have a cup of coffee and congee . . . and yogurt and pastries and eggs. Honestly, one of the best hotel lounges I've been to!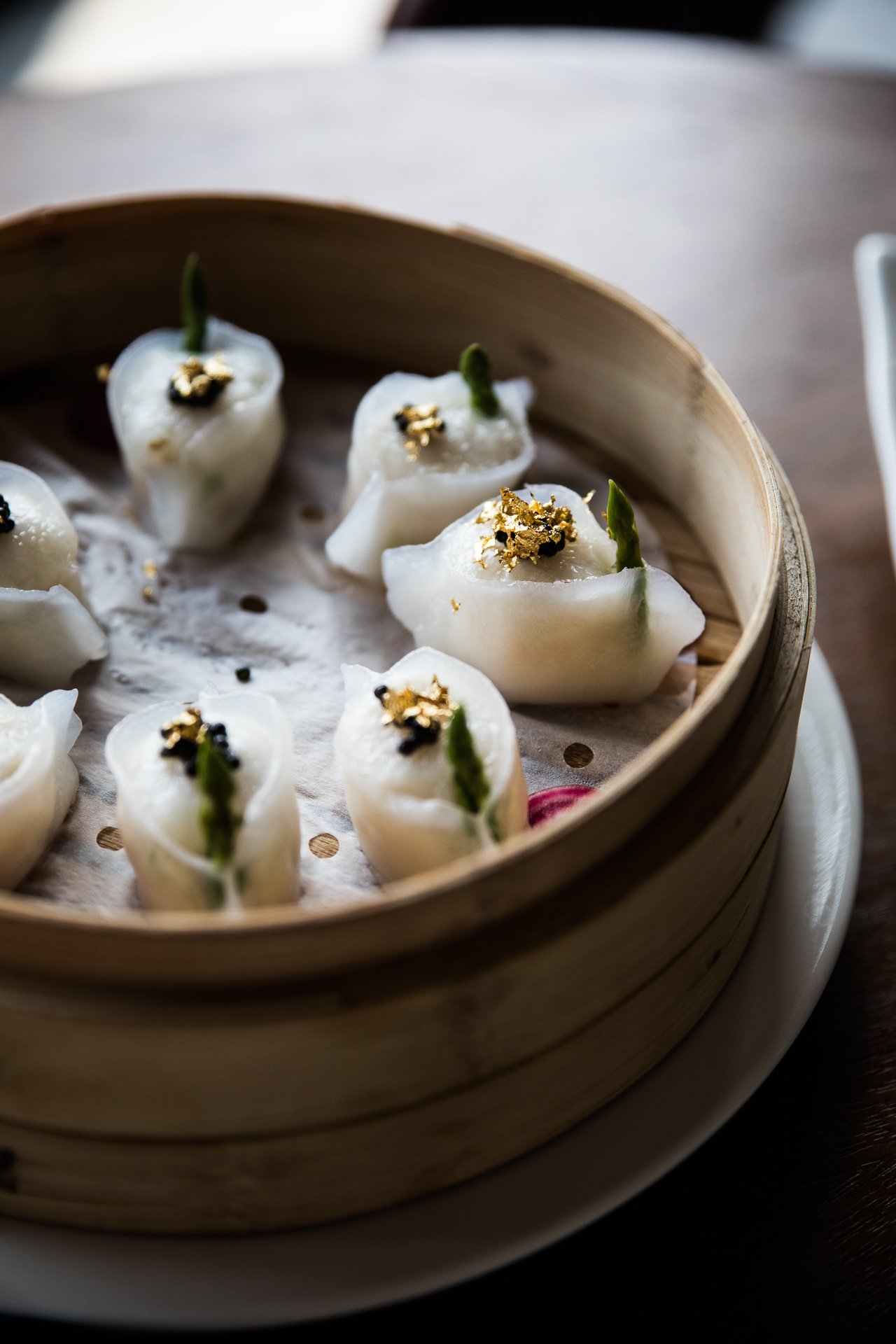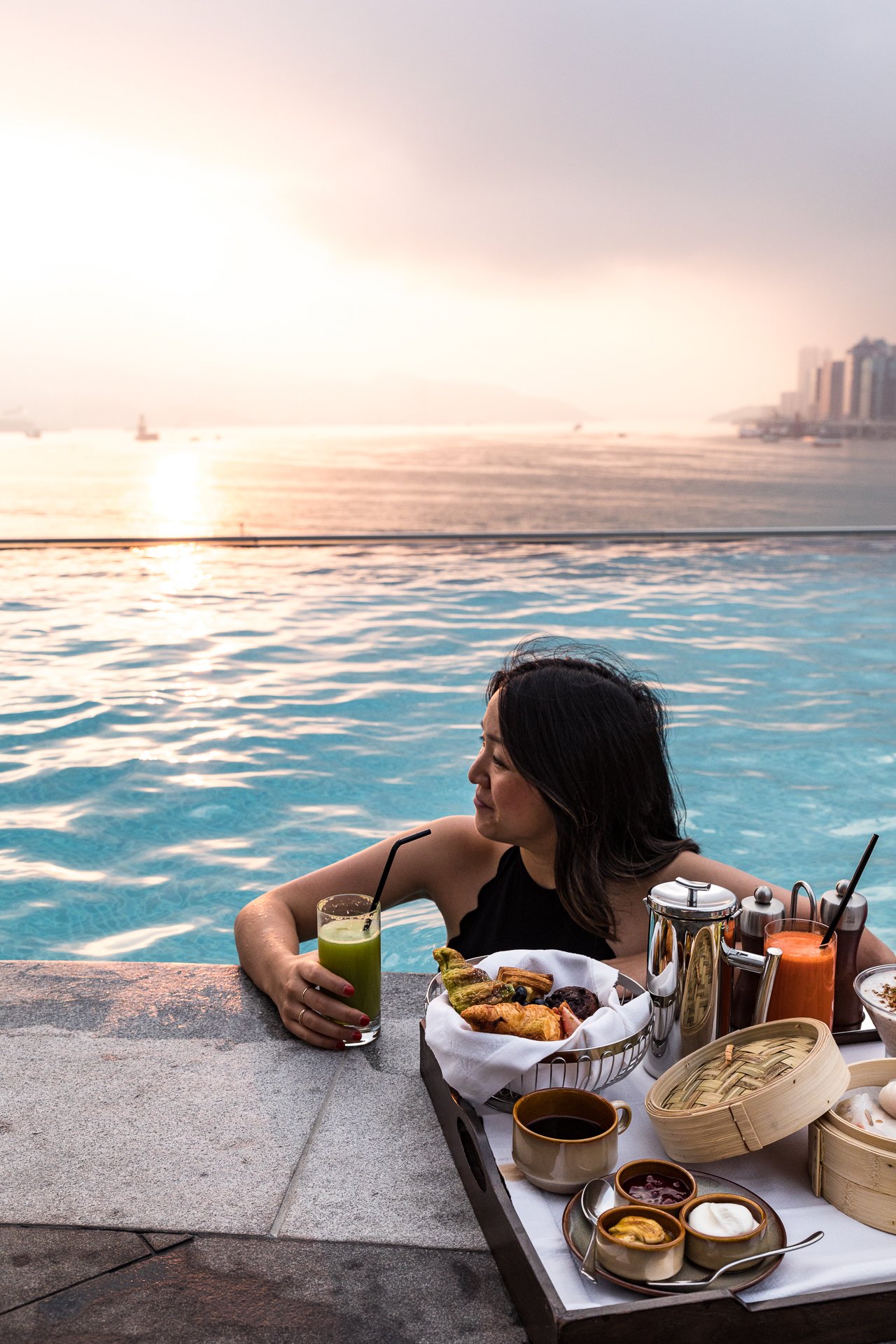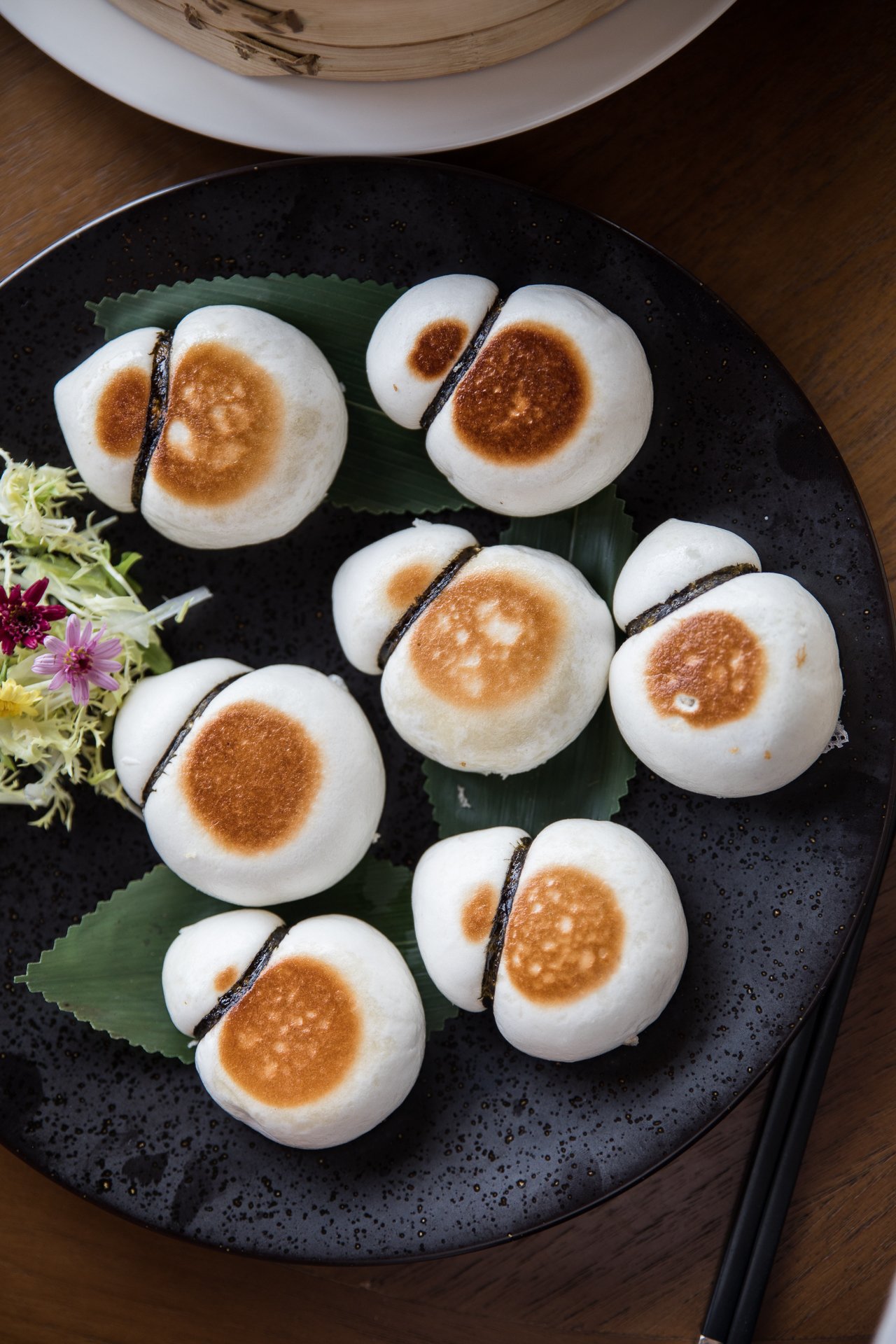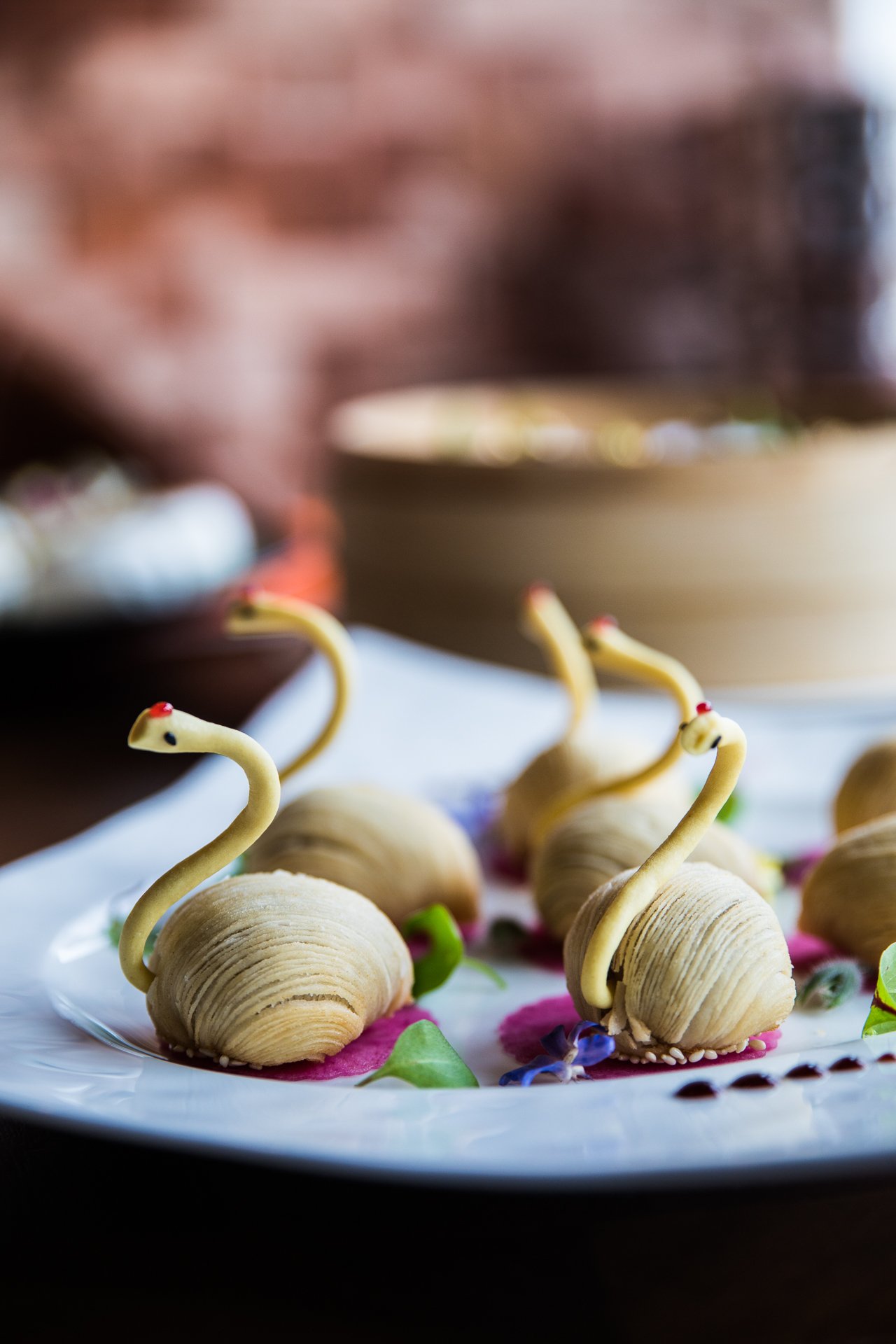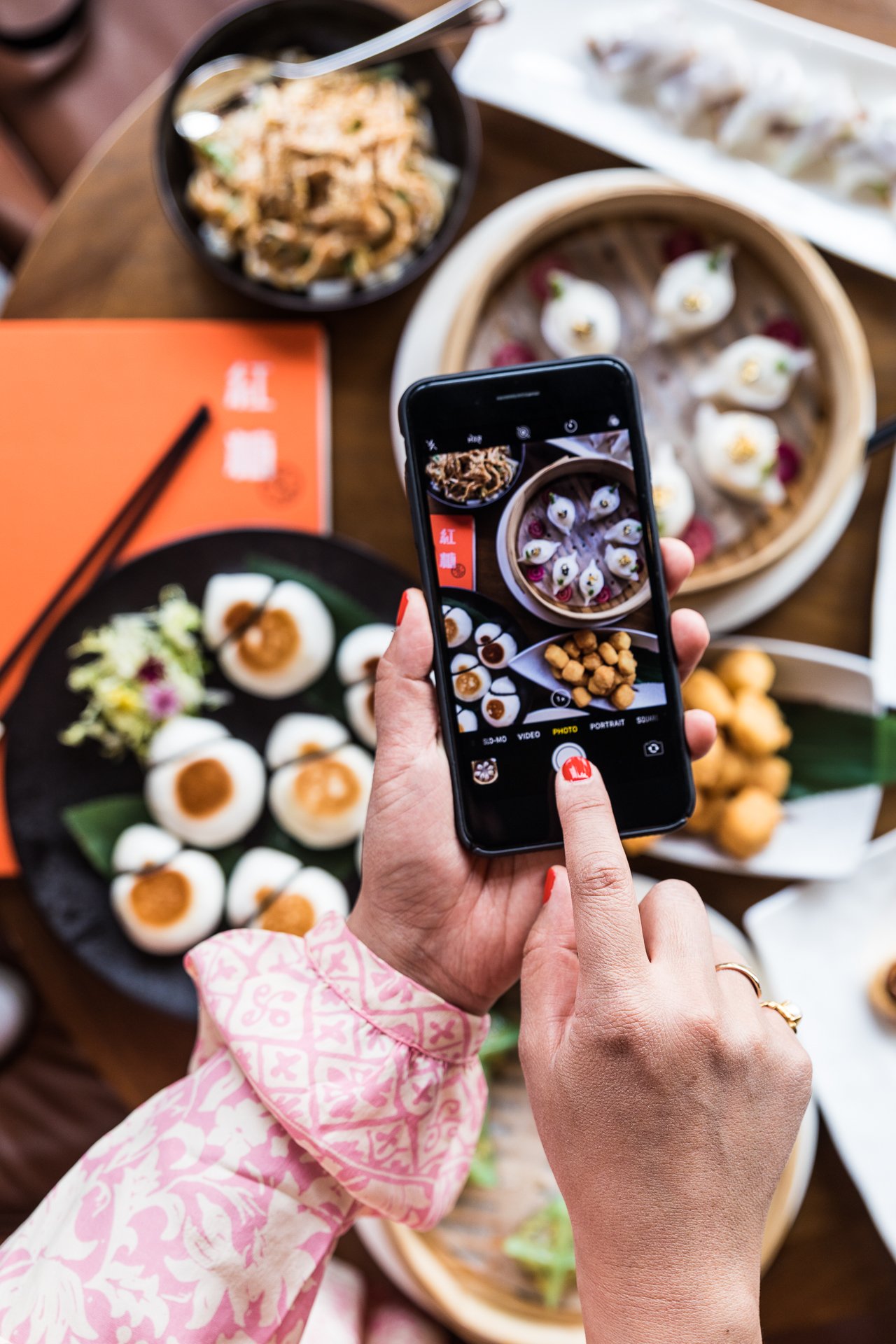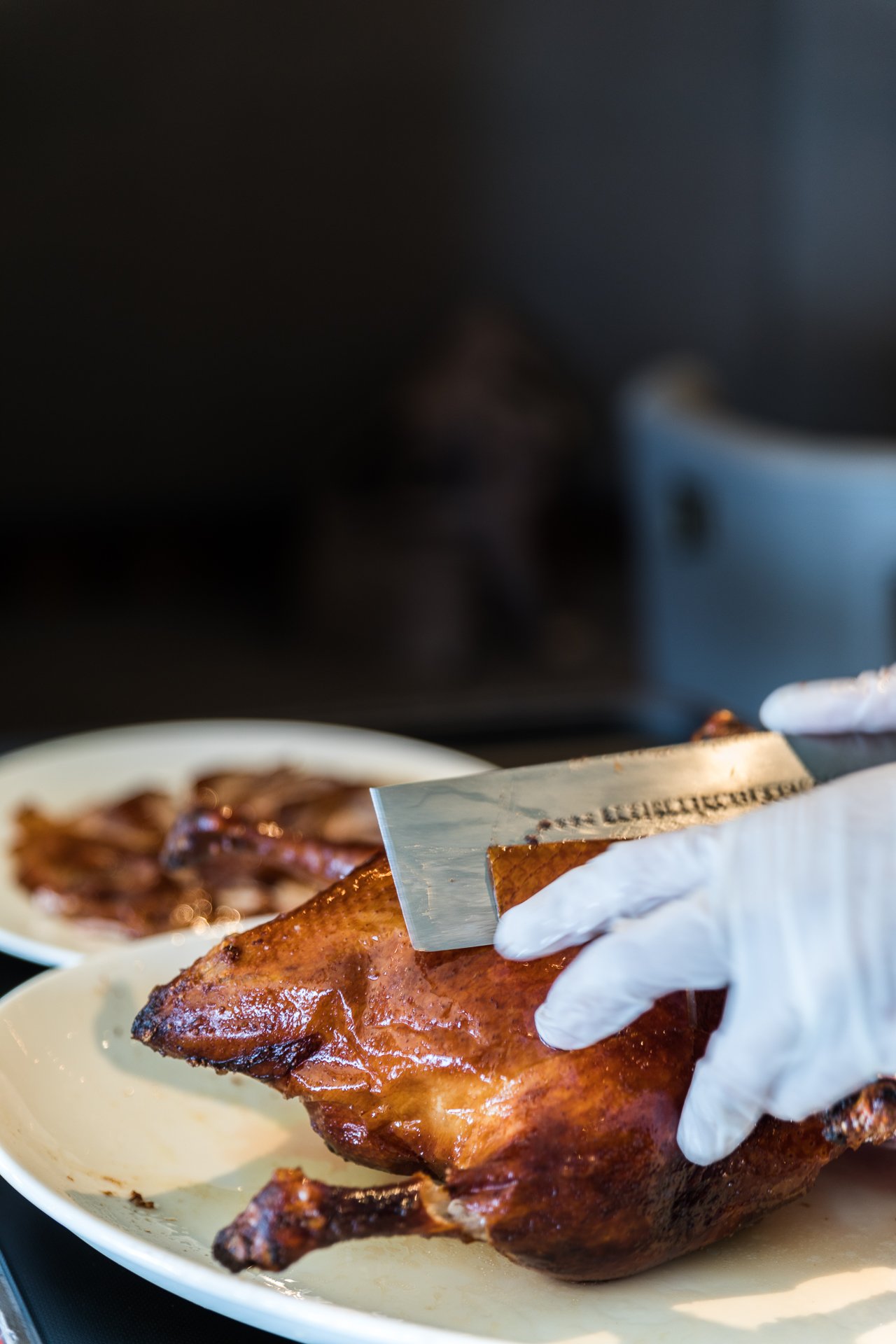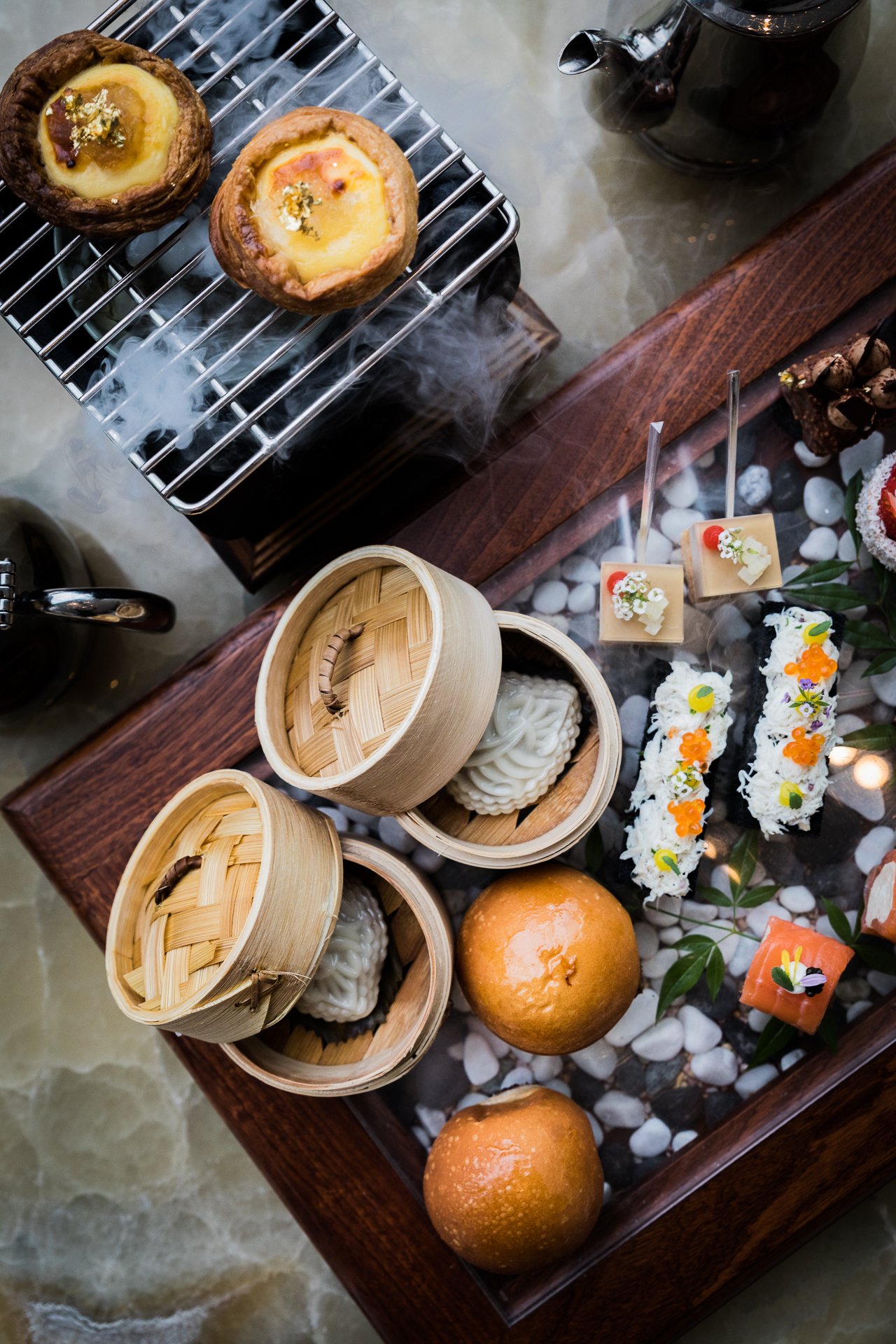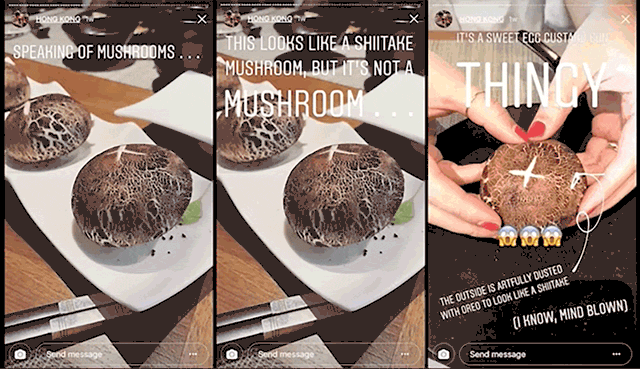 What to Eat
Exploring food in Hong Kong in 5 days is an impossible task– there is incredible food everywhere! This list is only a surface scratch. I already have so many places on my to-eat list when I come back!
Mott 32
From the stunning industrial-meets-traditional decor to the incredible food, like the Iberico pork, black truffle shu mai stuffed with a runny quail egg (yeah, you read right), this place is a dim sum experience like no other!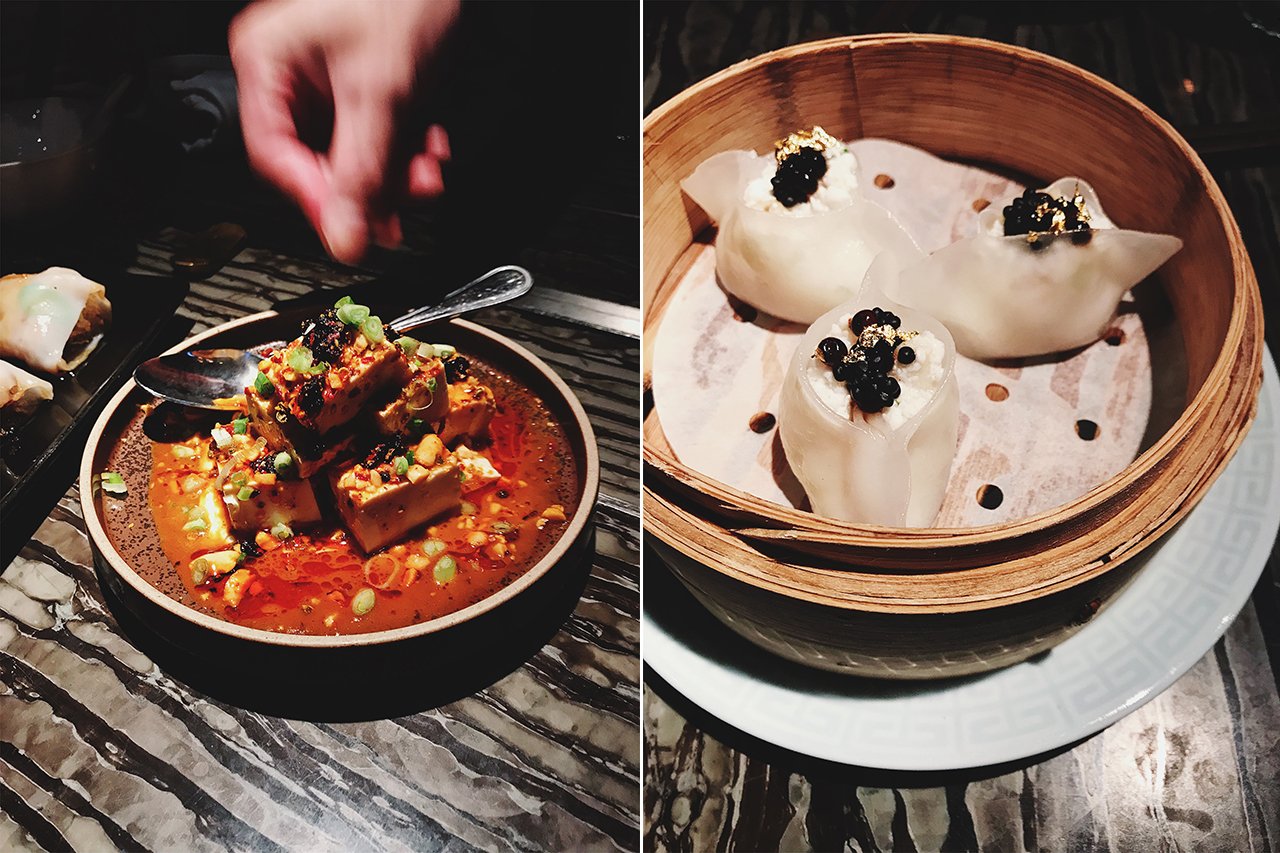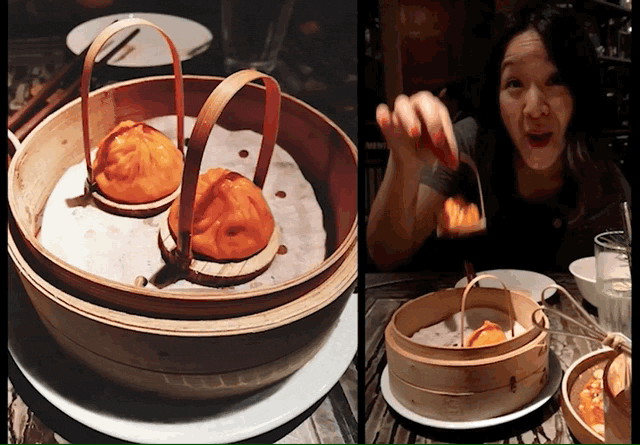 Sang Kee Congee
There's a special place in my heart for congee. I got my fill of the popular breakfast rice porridge at the classic congee shop, Sang Kee. The fish belly congee was so good, but I always love preserved duck egg congee best!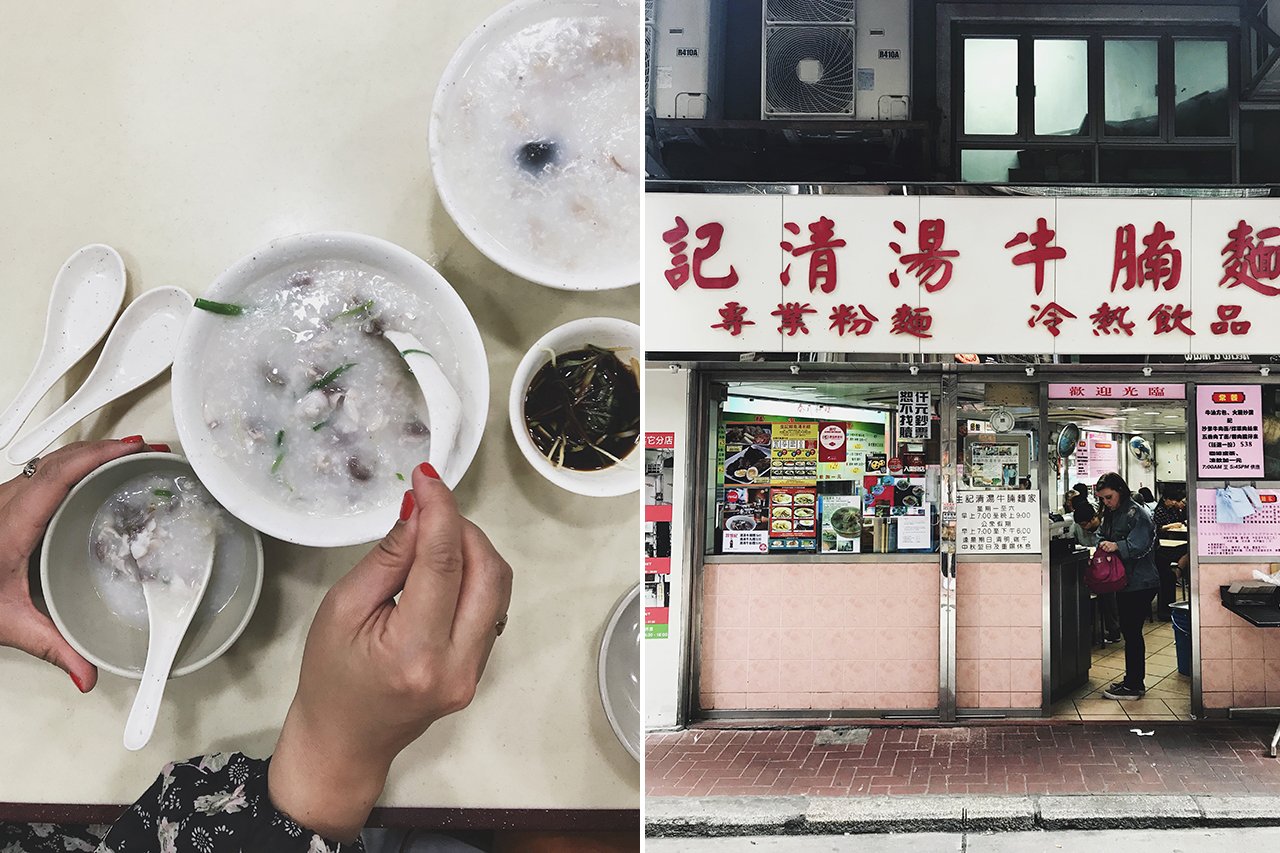 Shari Shari Shaved Ice
This is not your ordinary shaved ice– the ice comes all the way from Hokkaido and Shari Shari shaves the ice into a mound as large as your head. They expertly add the green tea between layers of ice. So refreshing and perfect after a long day walking through the SoHo district of Hong Kong.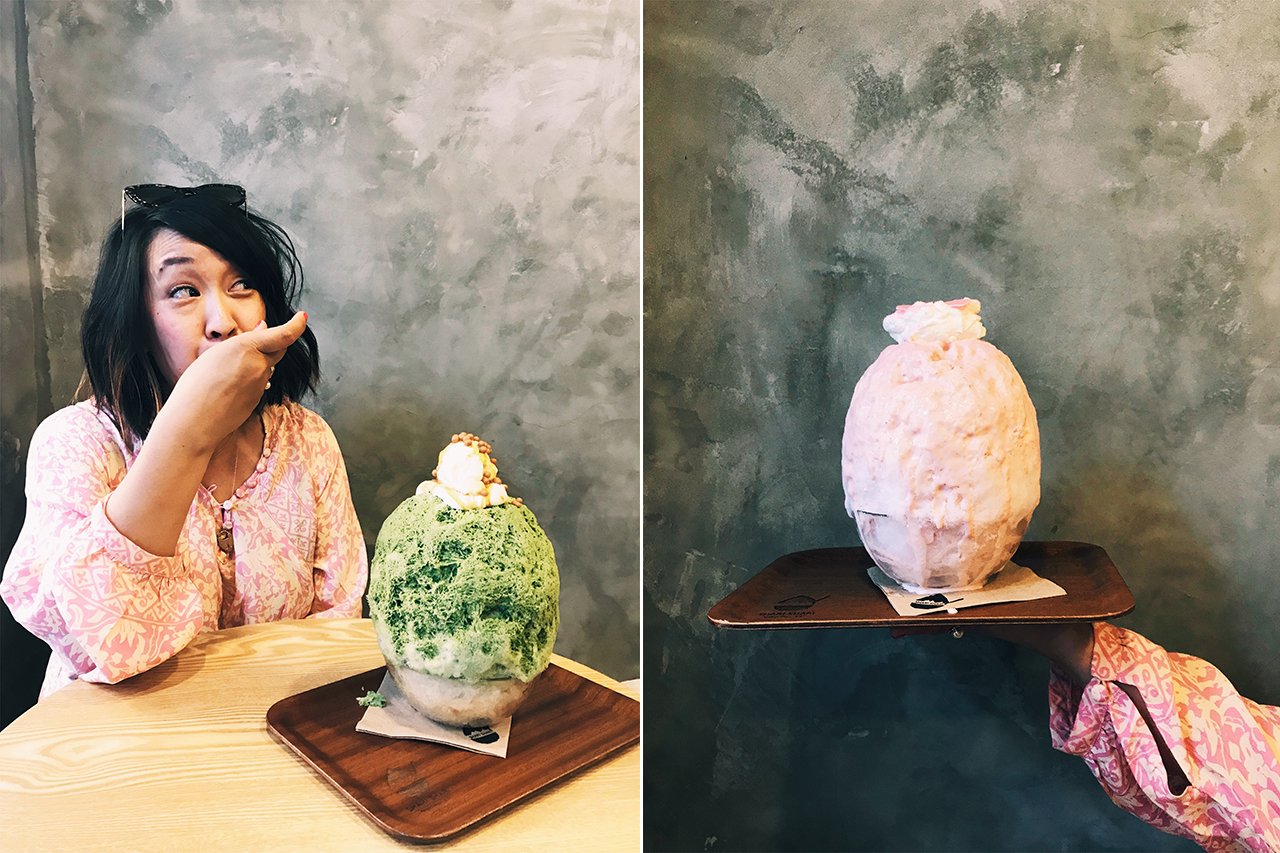 Tung Po
This restaurant has a reputation for a reason. Its eccentric owner, Robby Cheung, moon walks from table to table, singing, drinking and taking selfies of all the patrons and almost everyone there is having a good time (and appropriately getting very wasted). Dinner at Tung Po is a raucous party but its worth a dinner there, not just for the entertainment, but the amazing classic Cantonese dishes!
What to Do
Man Mo Temple
This temple is one of the most intimate and beautiful temples I've ever seen. Coil incense burn from the temple's ceiling giving the whole place a solemn and peaceful vibe.
Riding the World's Longest Escalator
The Central and Mid-Level neighborhoods on the hilly streets of Hong Kong are connected by the world's largest outdoor escalator. It takes you up blocks and blocks, saving you from that grueling uphill climb and meanwhile you get a view of the streets and shops below. We took the escalators up and made our way down, shopping along the way.
Happy Valley Horse Races
Horse racing is a Hong Kong institution! Come to bet on some horses or just to people-watch and partake in the festivities. There's beer, there's cheering– an all around good time!
Foot Massages at Ten Feet Tall
Exploring Hong Kong by foot can get exhausting– it was a lot of walking for this Angeleno! Erica and I decided to stop in at Ten Feet Tall to get a foot massage, it was truly the best decision ever! We were so relaxed after we didn't want to leave.
Yuen Po Street Bird Market
I loved taking photos at the bird market. There was something to photograph around every corner! At this loud market, birds of all sizes are colors are sold in charming little bamboo cages and old men come to display their own beautiful birds.
If all this isn't enough inspiration for your trip to Hong Kong, hop over to HonestlyWTF for even more tips!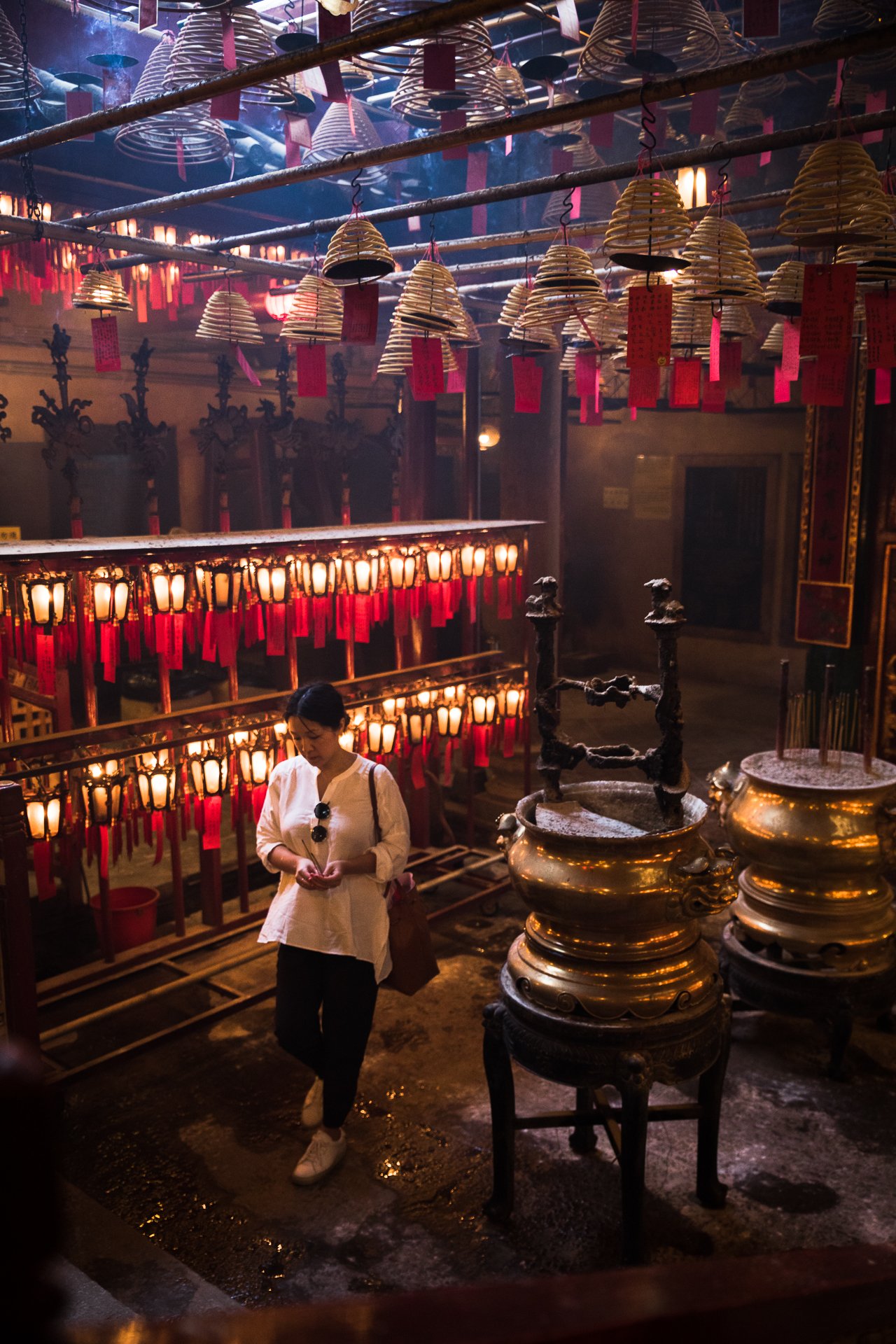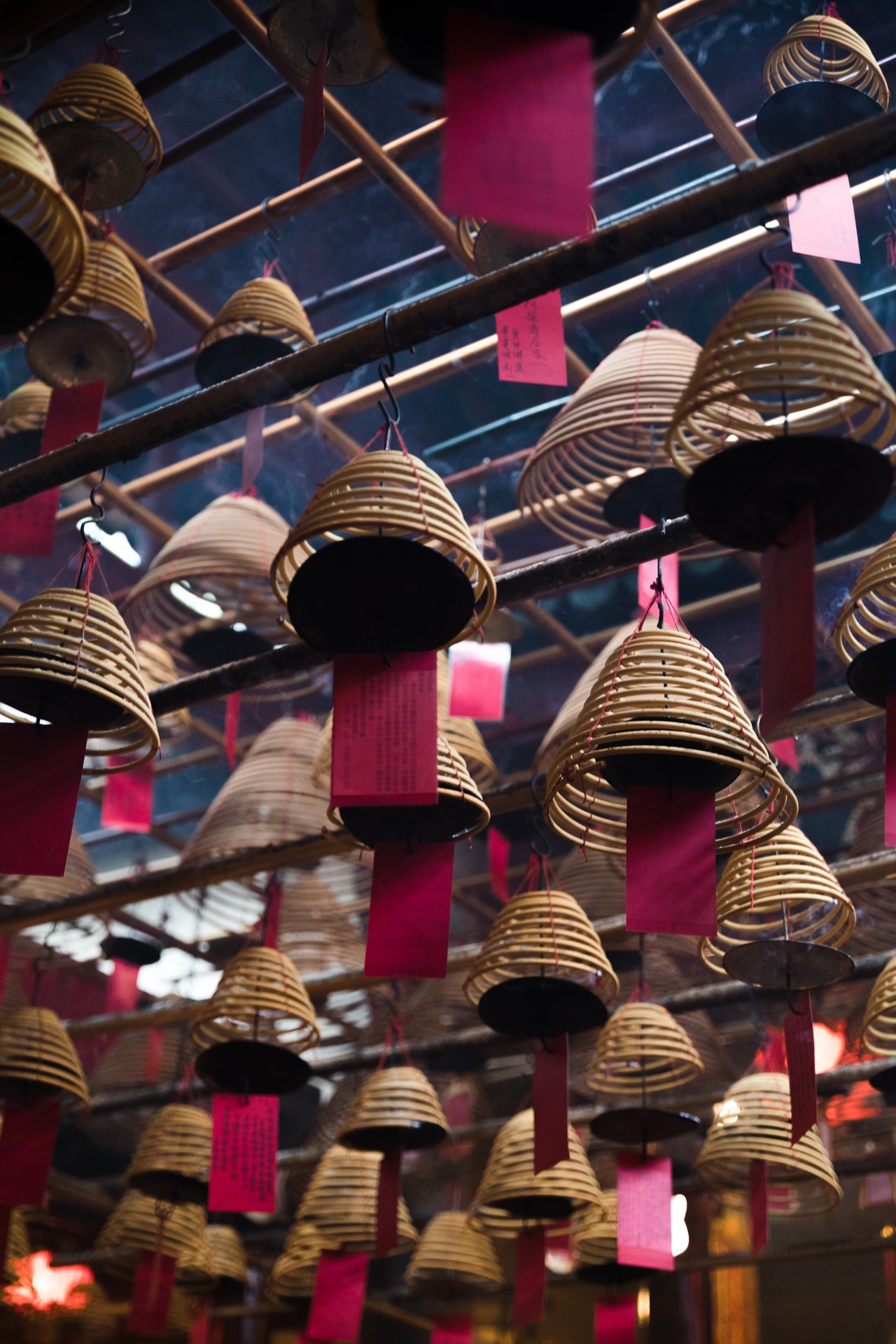 Gorgeous coil incense hanging from the ceiling of Man Mo Temple.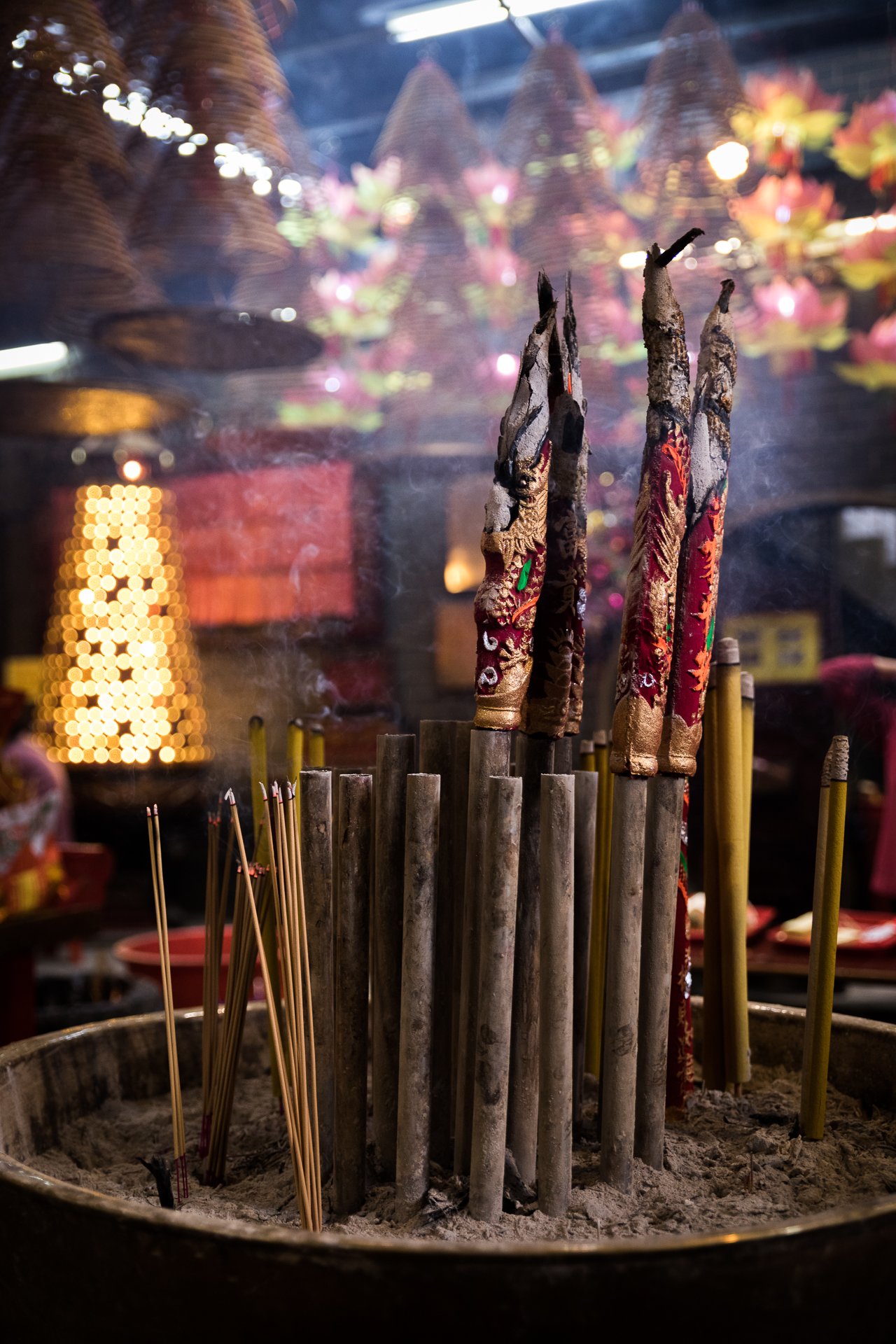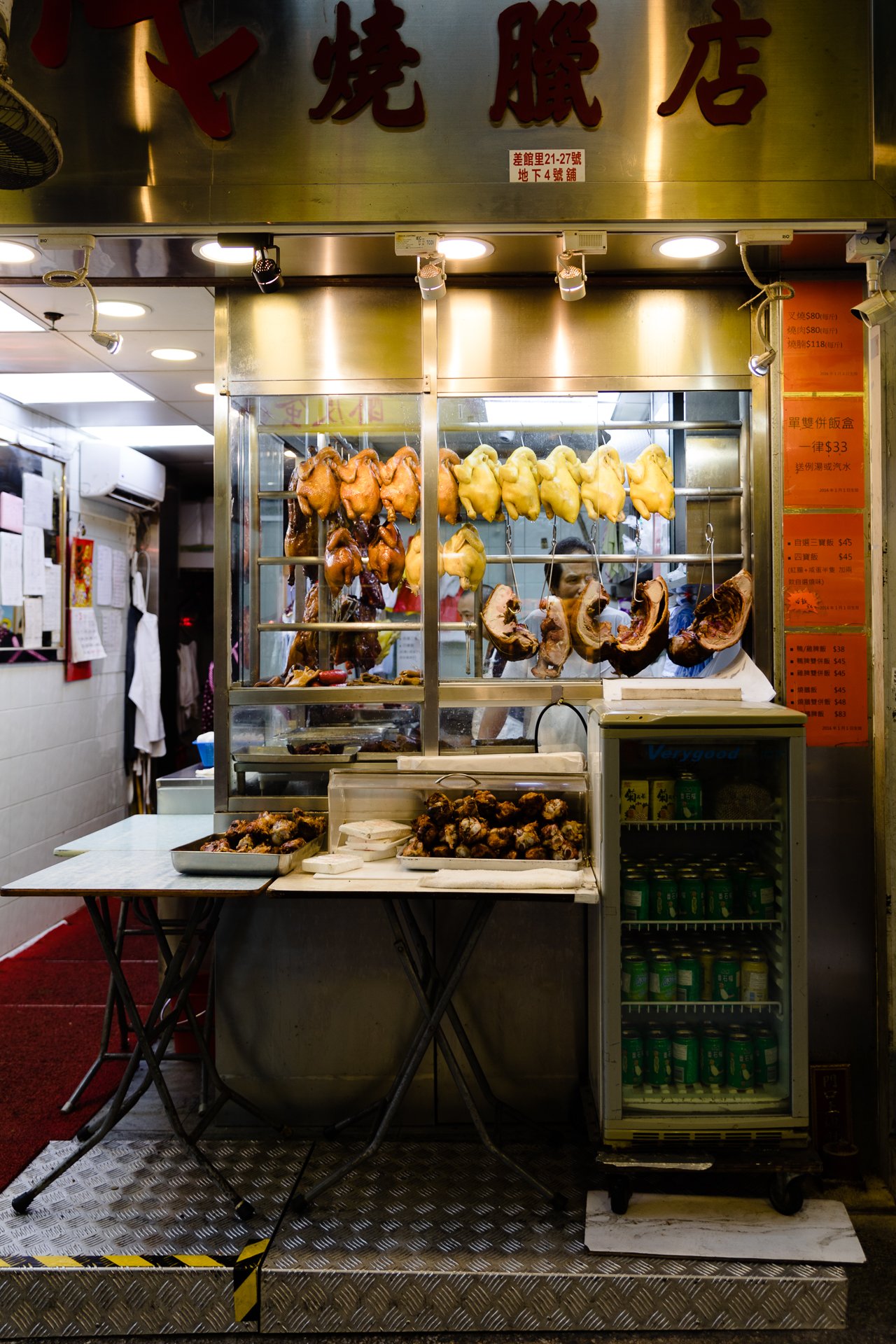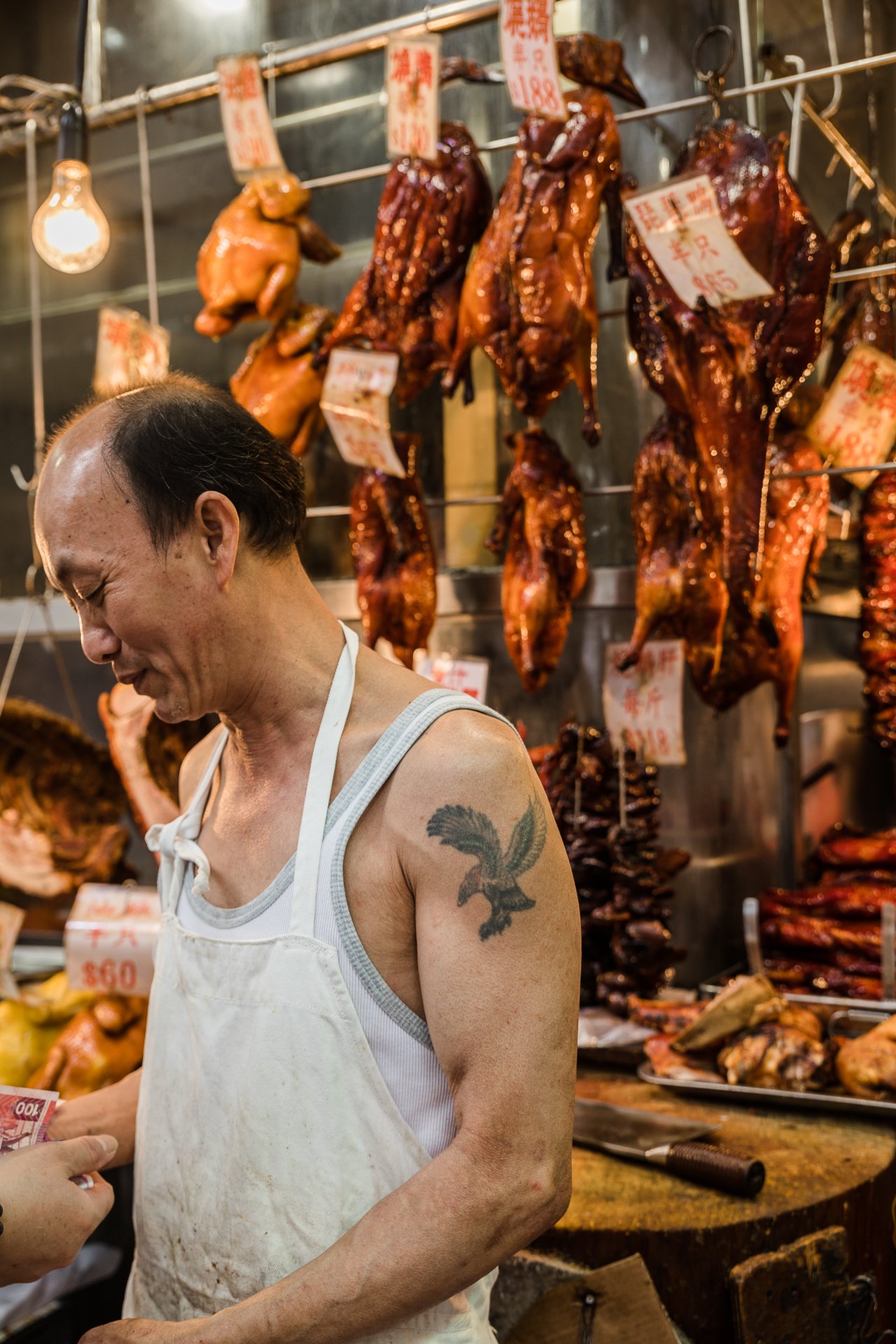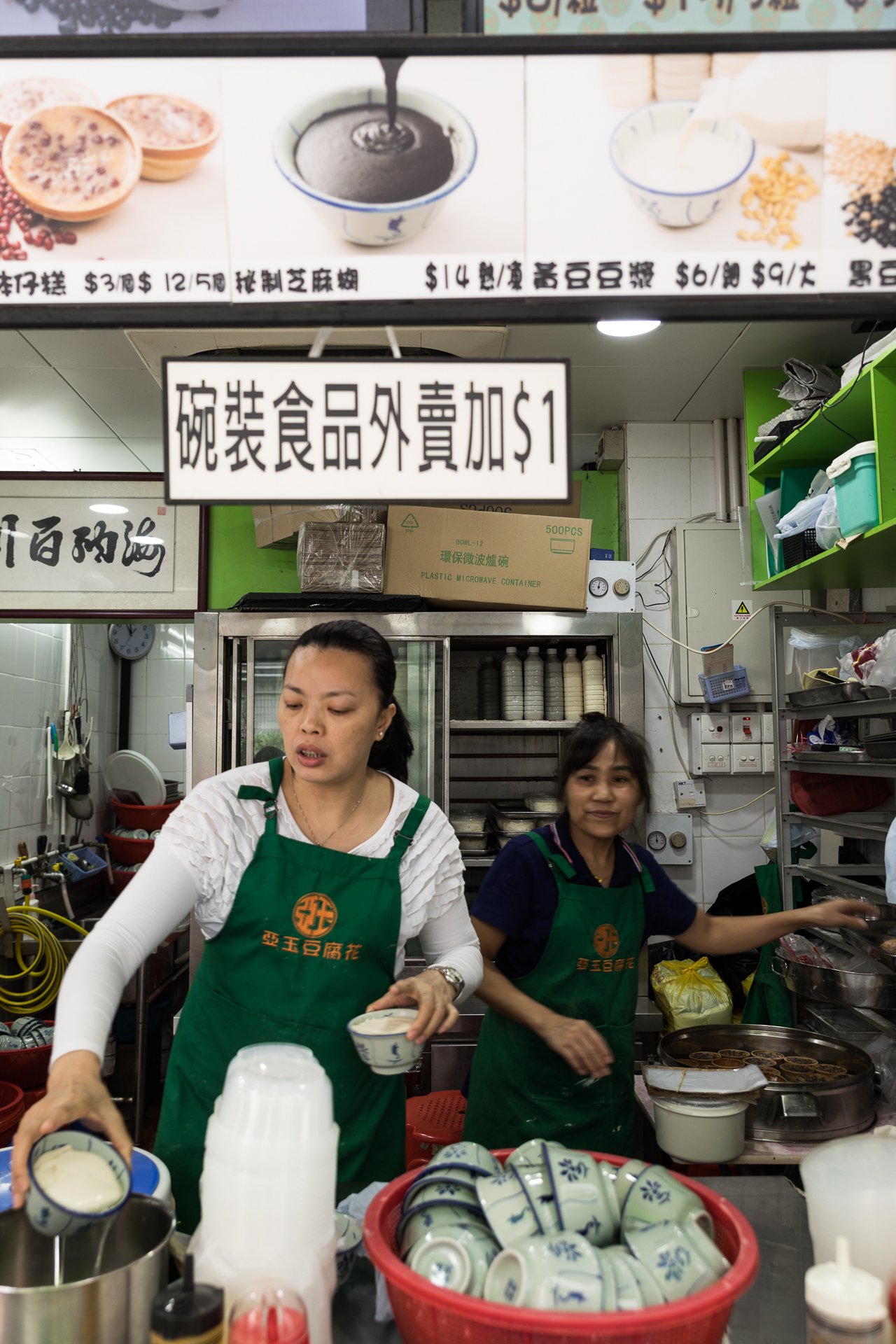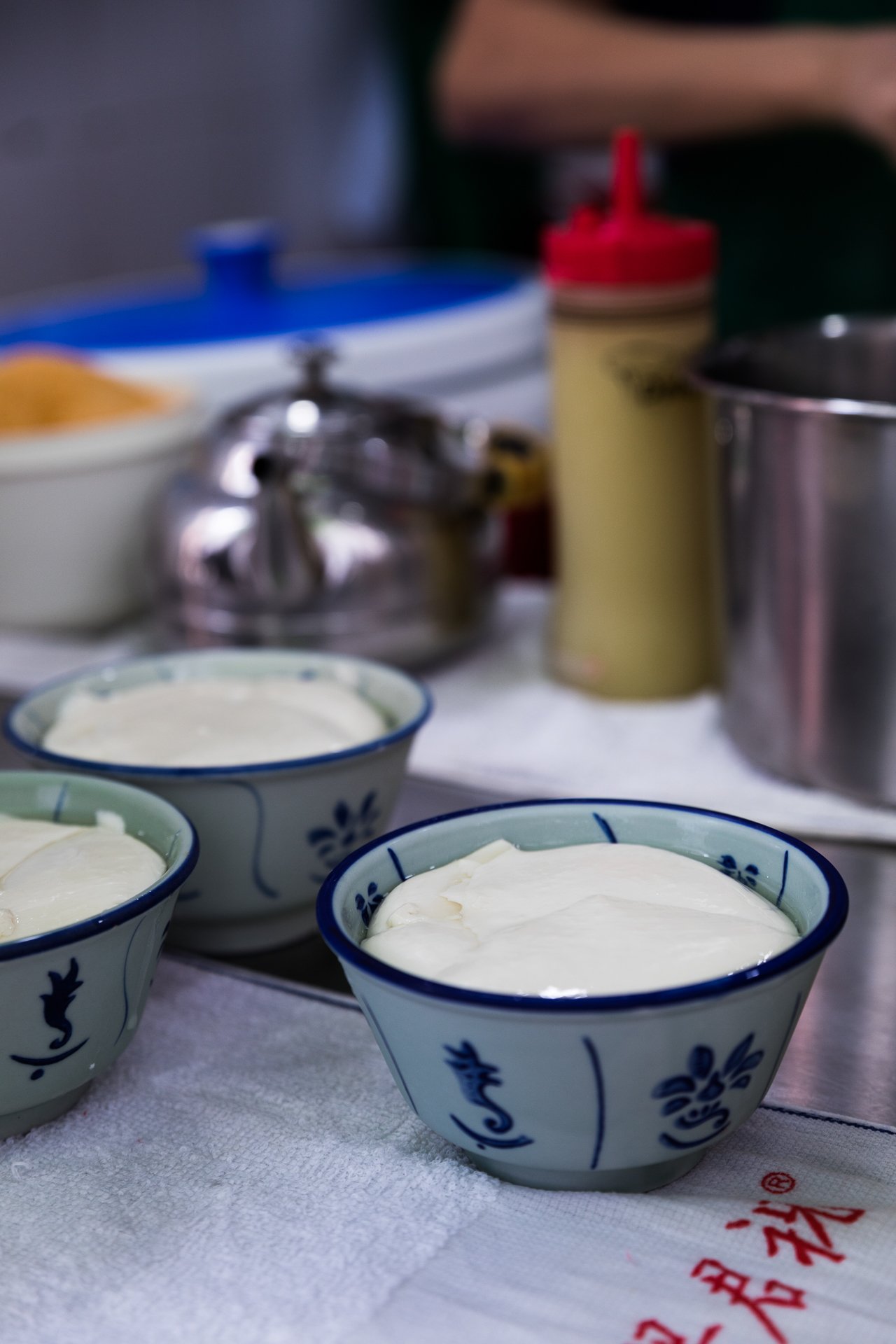 Refreshing cold soft tofu (topped with cane sugar and sweet ginger syrup).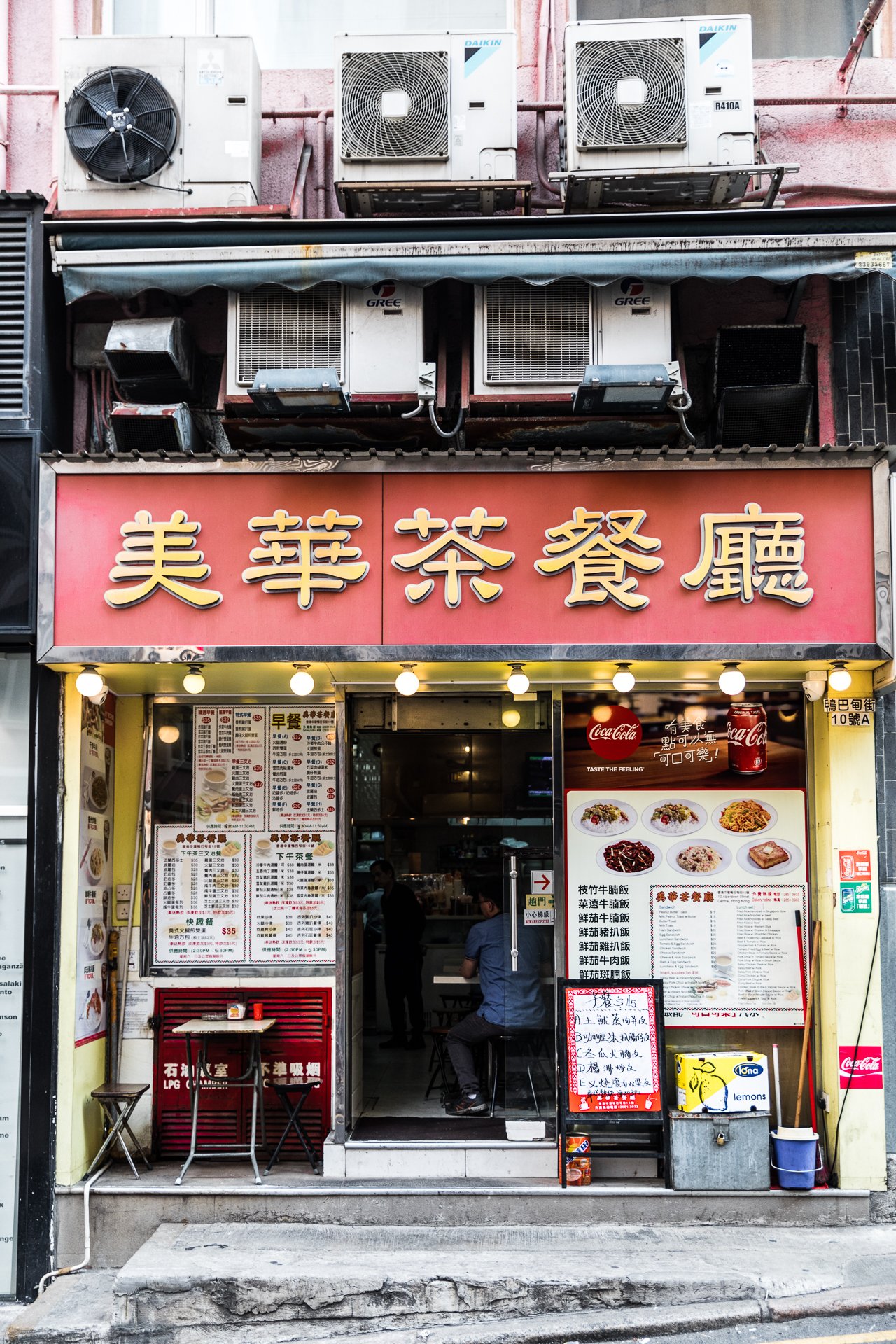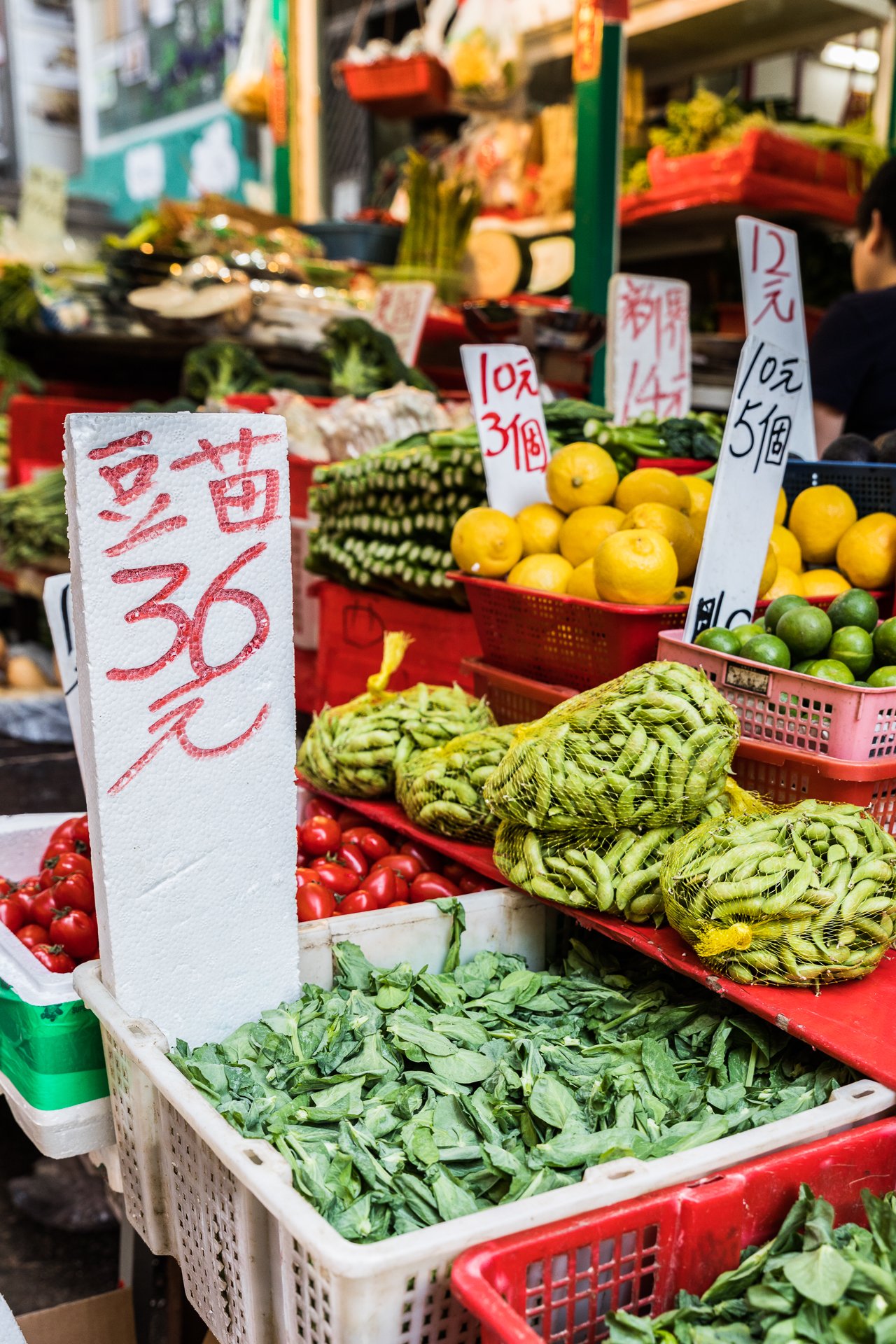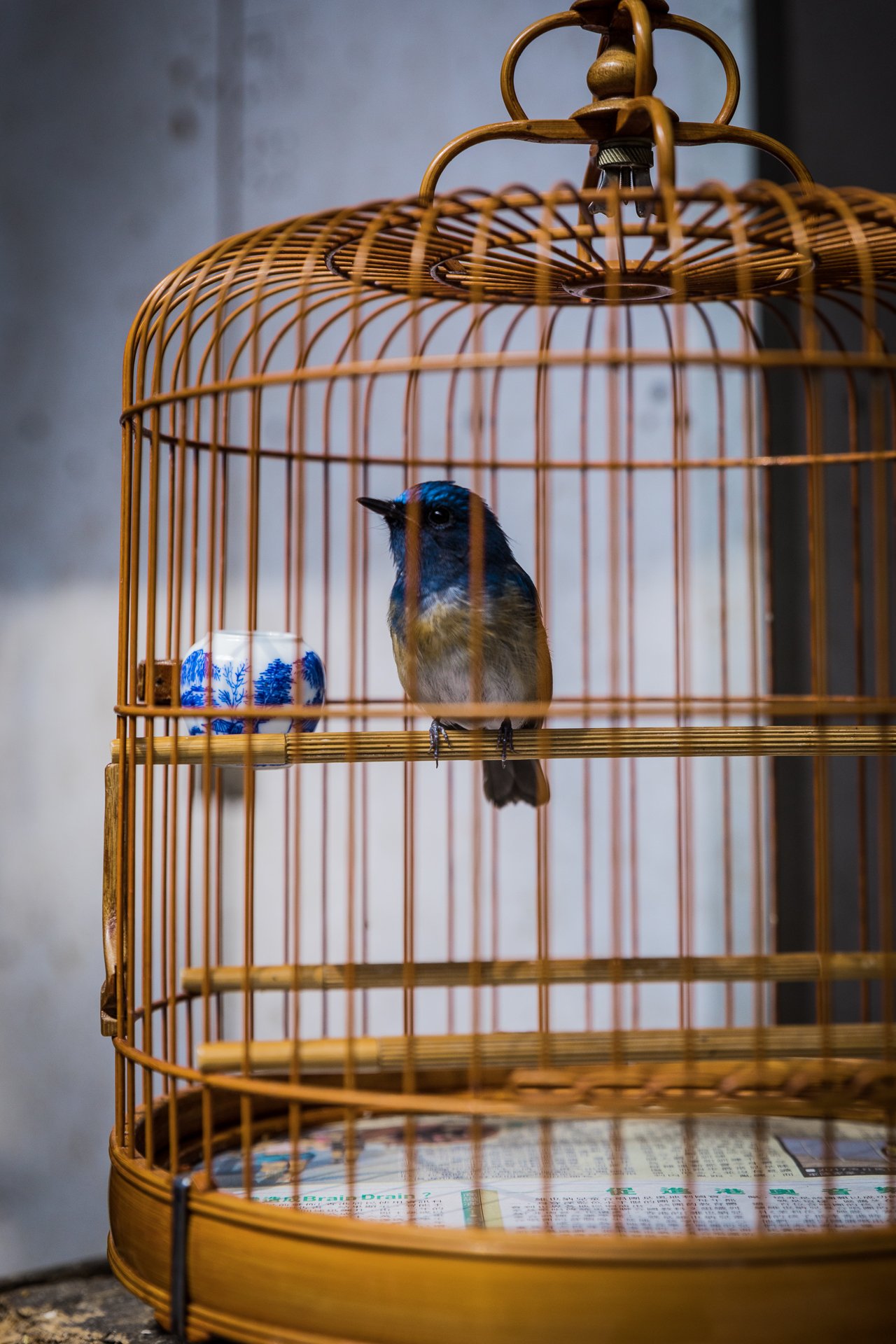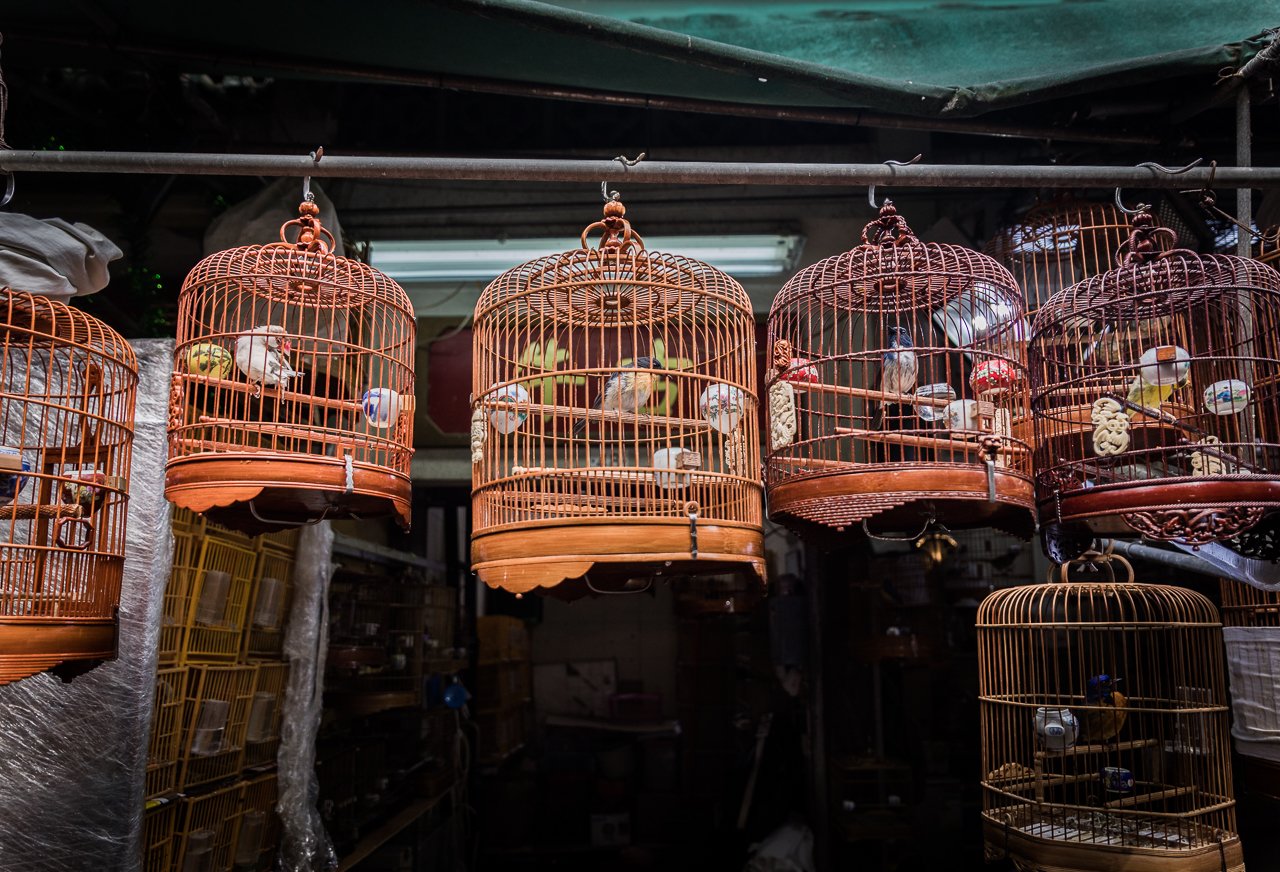 Scenes from Yuen Po Street Bird Market.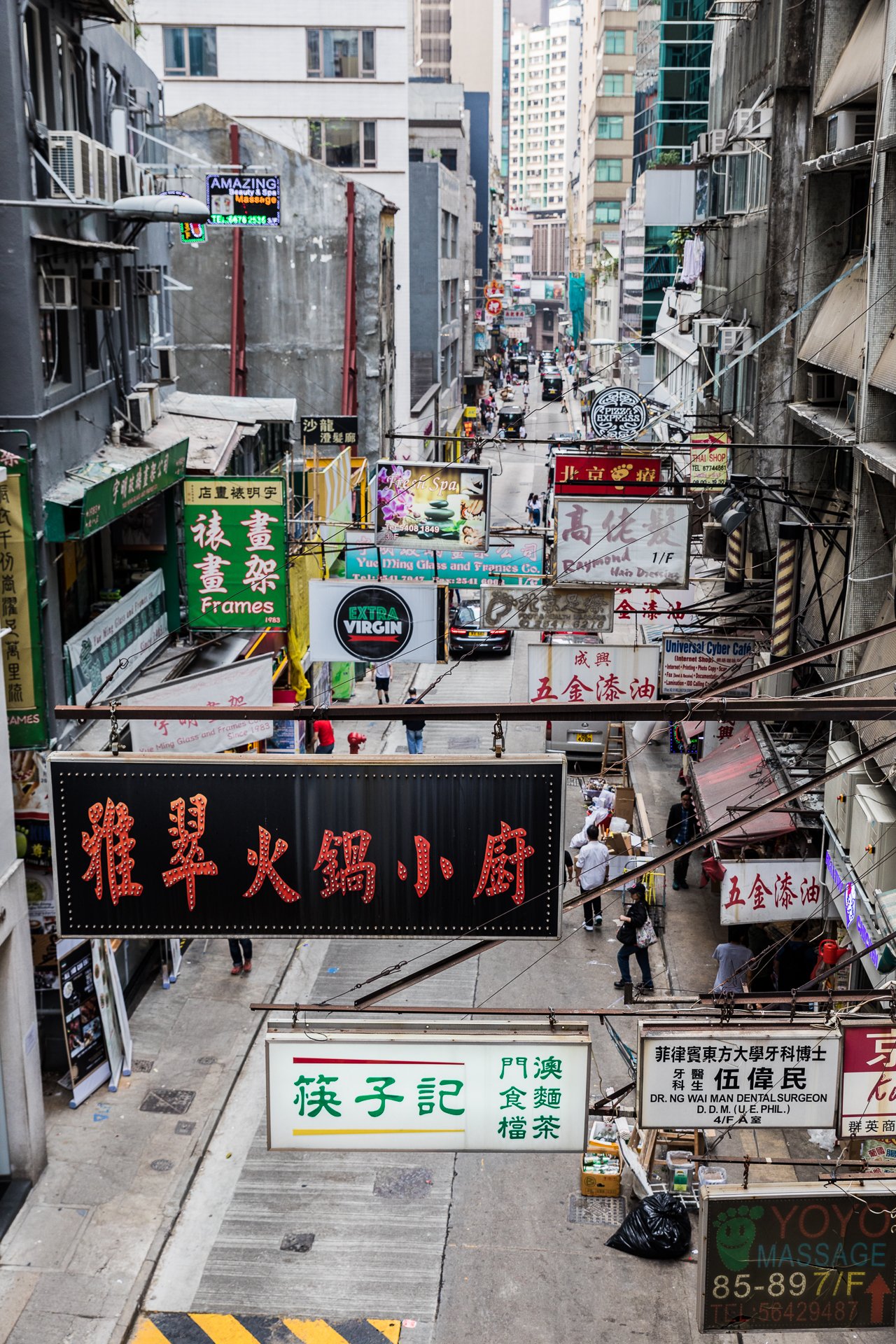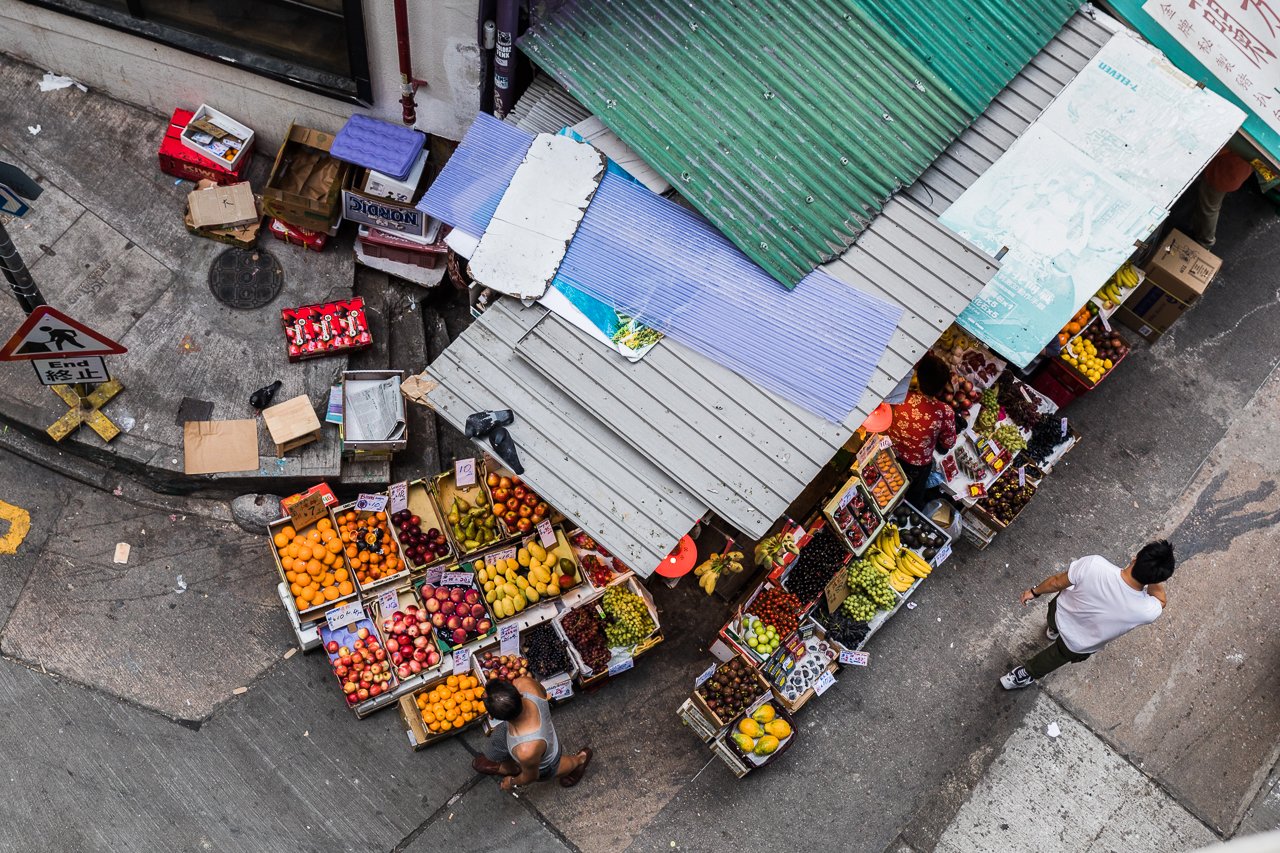 View of the streets below from the Central Mid-Level Escalator.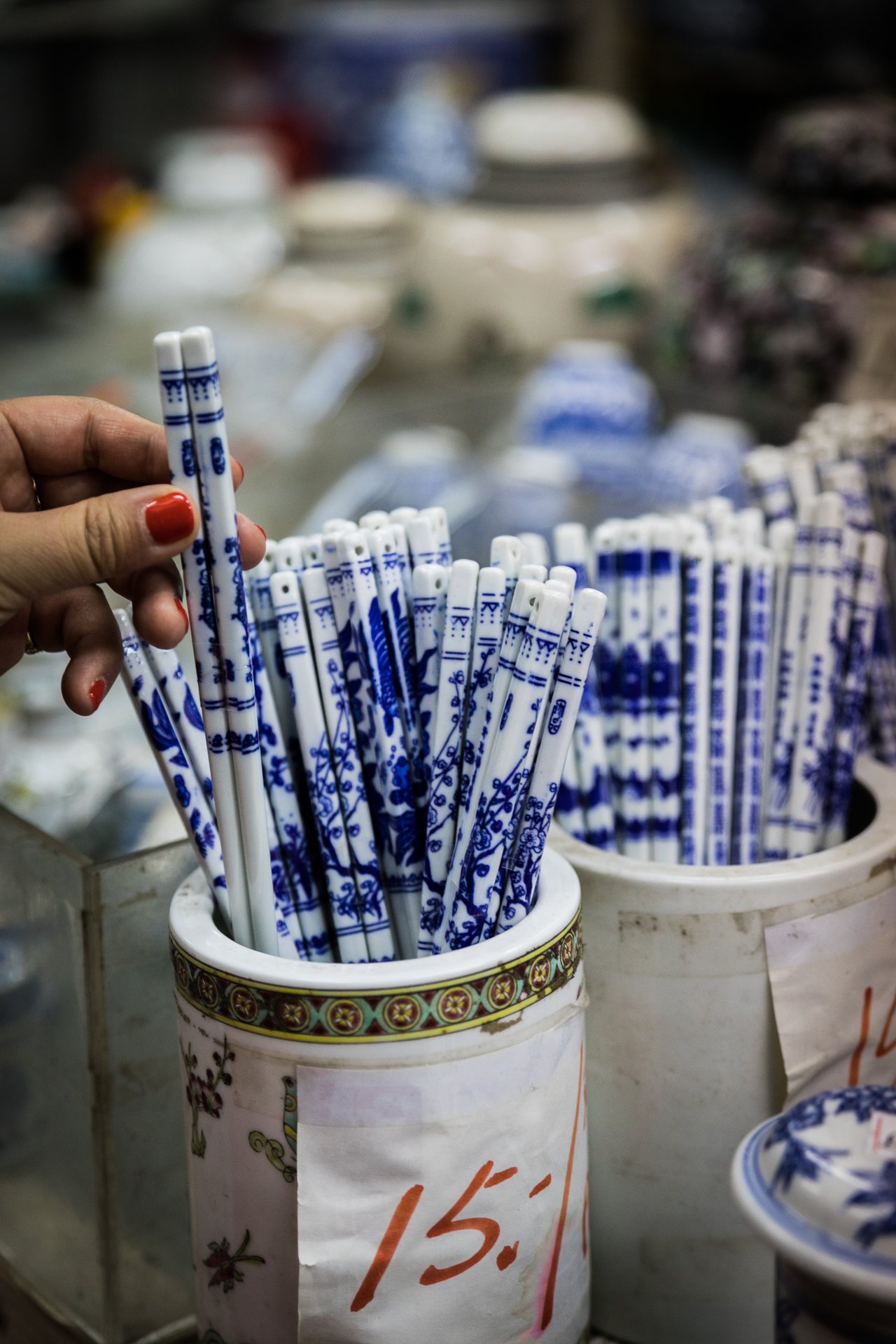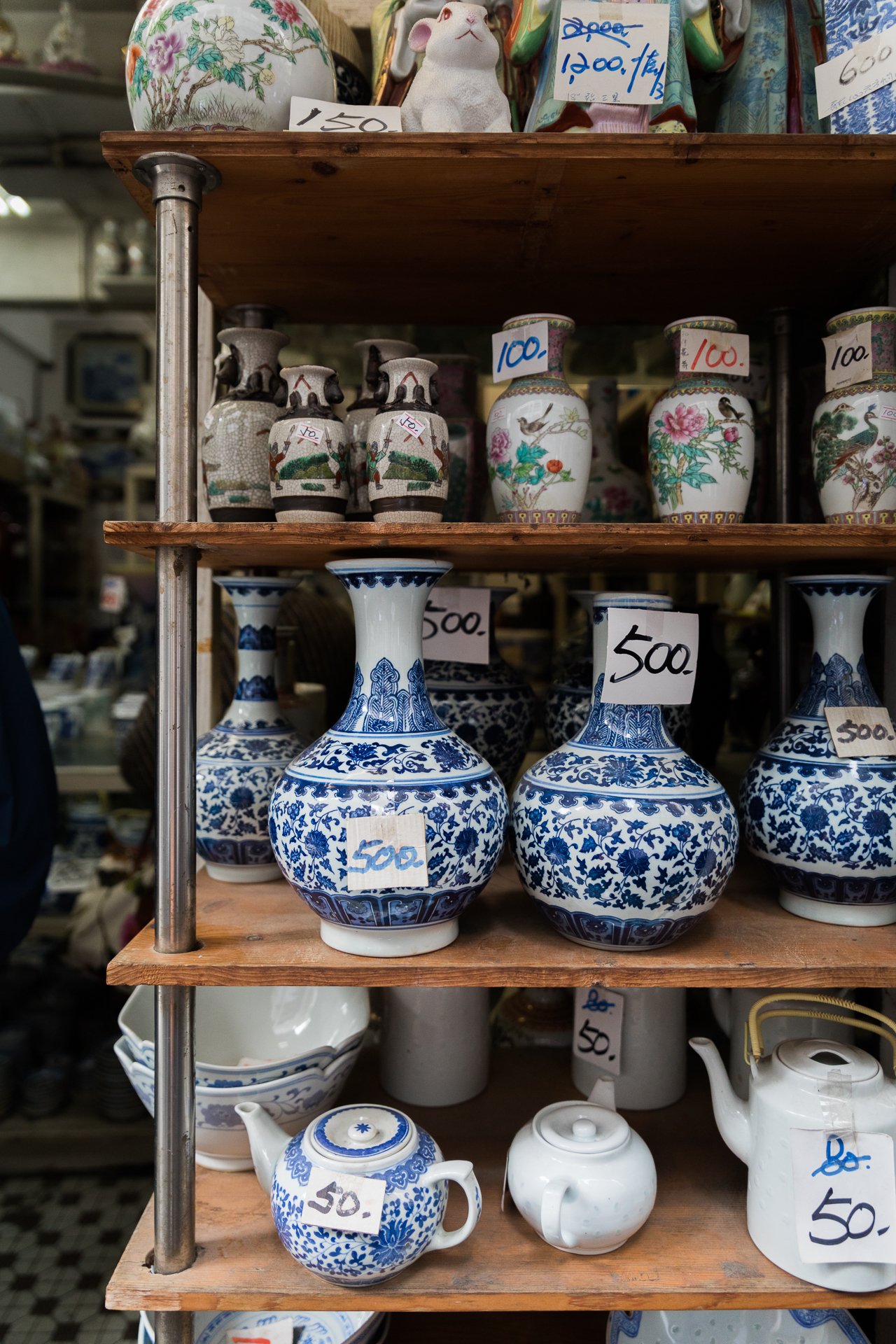 Shopping for porcelain and antiques on Hollywood Road.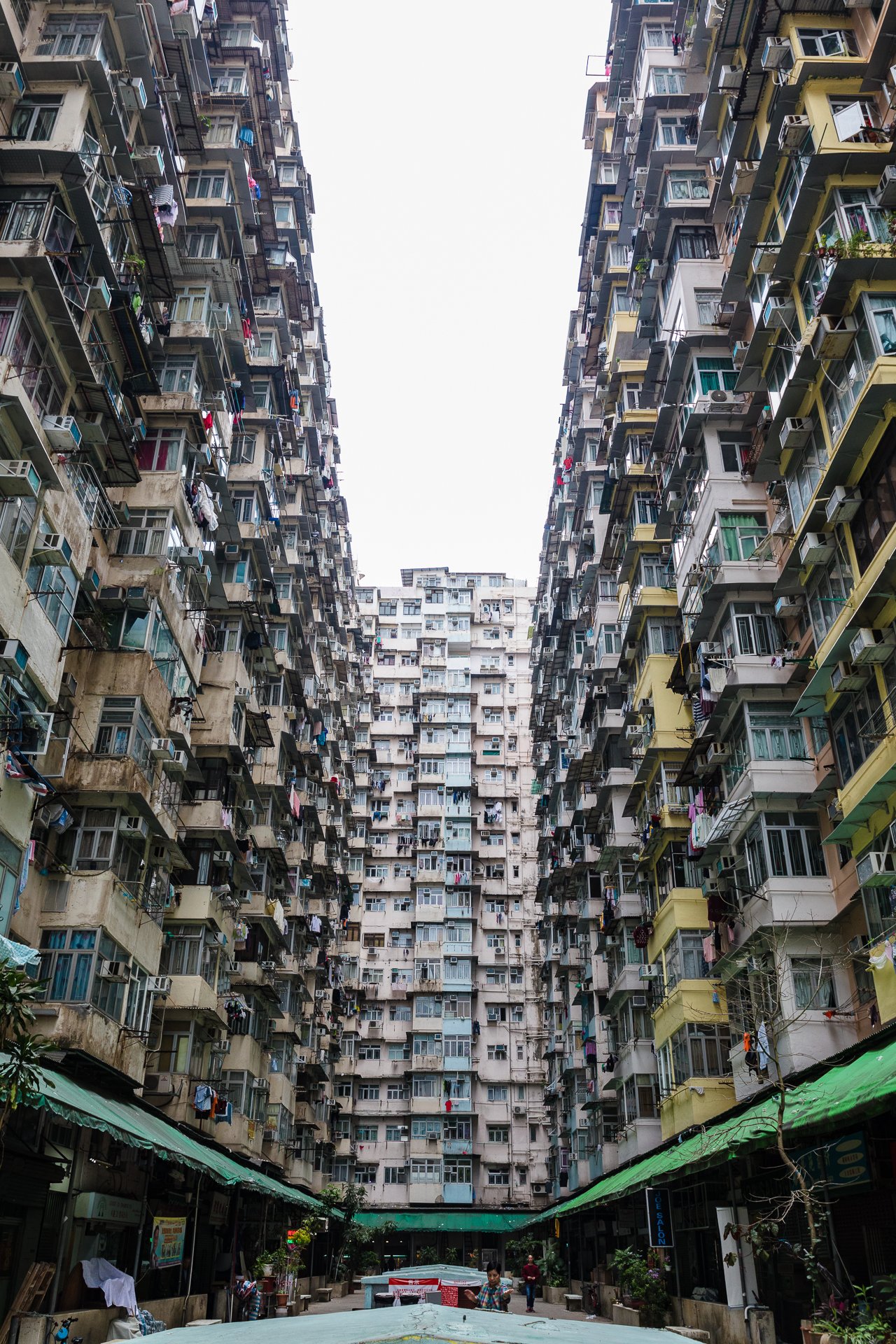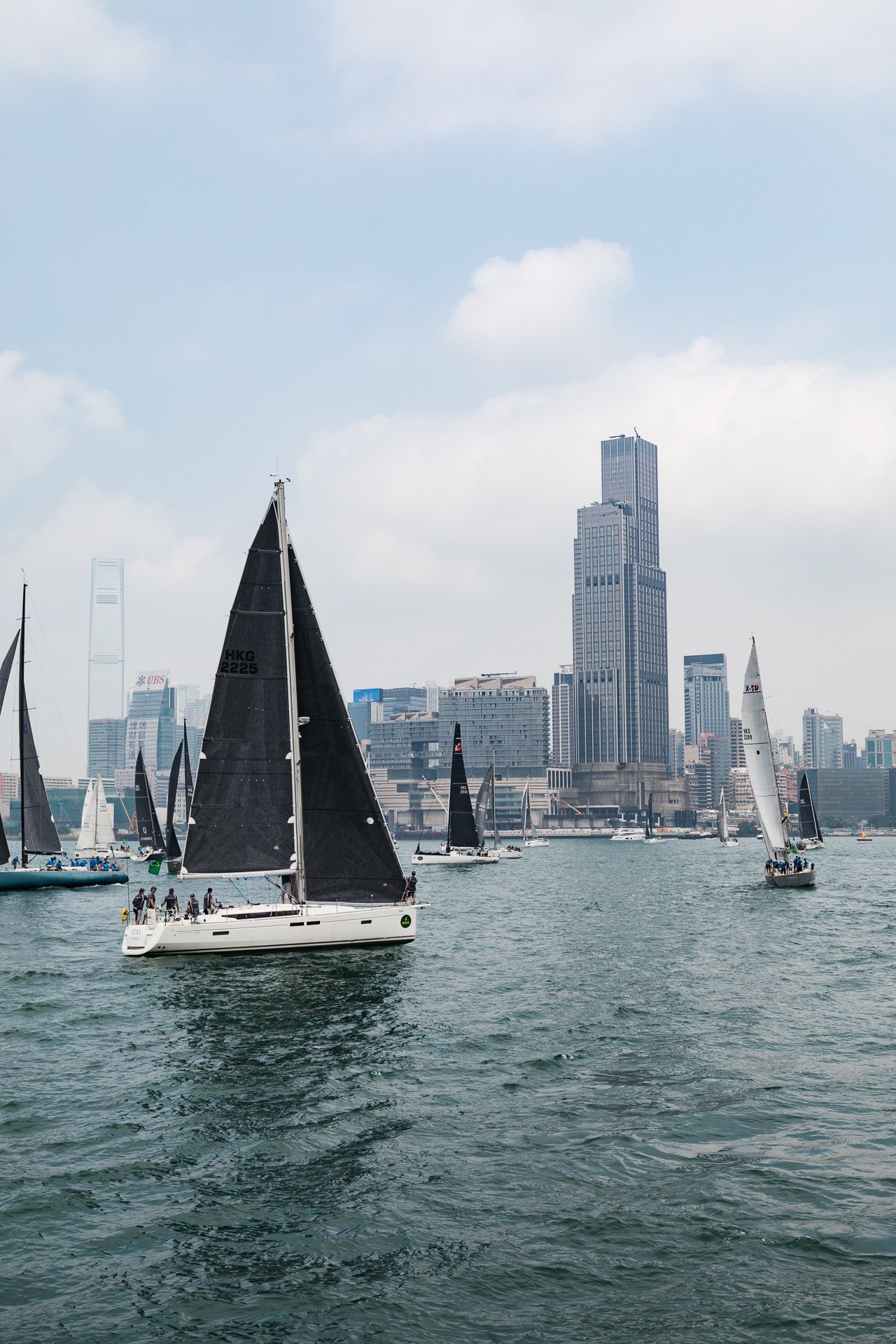 Sailing in Victoria Harbor.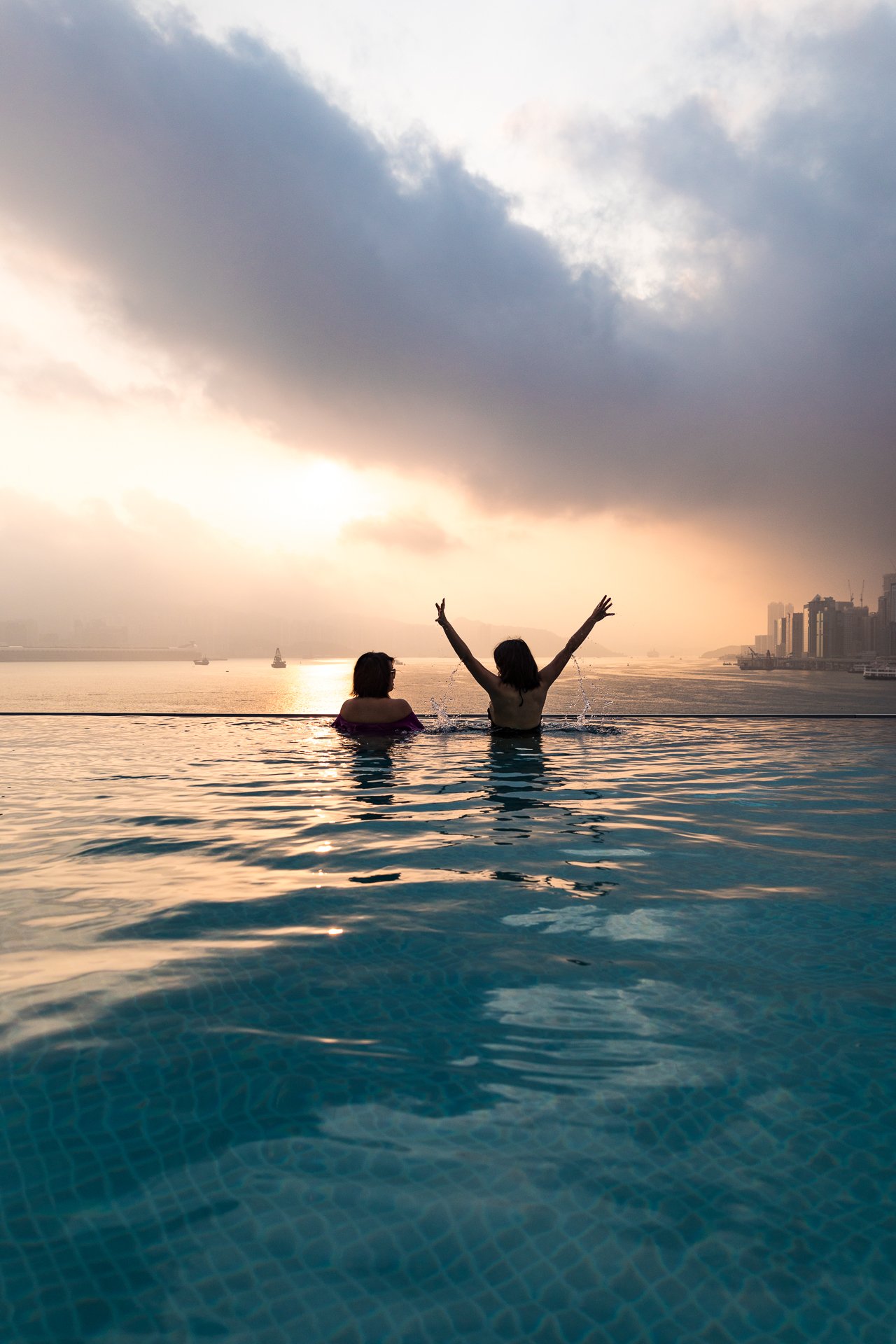 (Images by HonestlyYUM. I stayed in Hong Kong courtesy of Kerry Hotel and flew to Hong Kong courtesy of Hong Kong Airlines.)