As Fiona grows older, each holiday brings a renewed sense of joy. Things are starting to sink in more for her now as she approaches four years old. Easter is no exception. I'm excited for her to experience the Easter egg hunt that has become a tradition with the younger cousins in the family. The last few years meant Audrey and I guiding her around the yard. This year I feel like she's going to be a chocolate-finding-force of her own.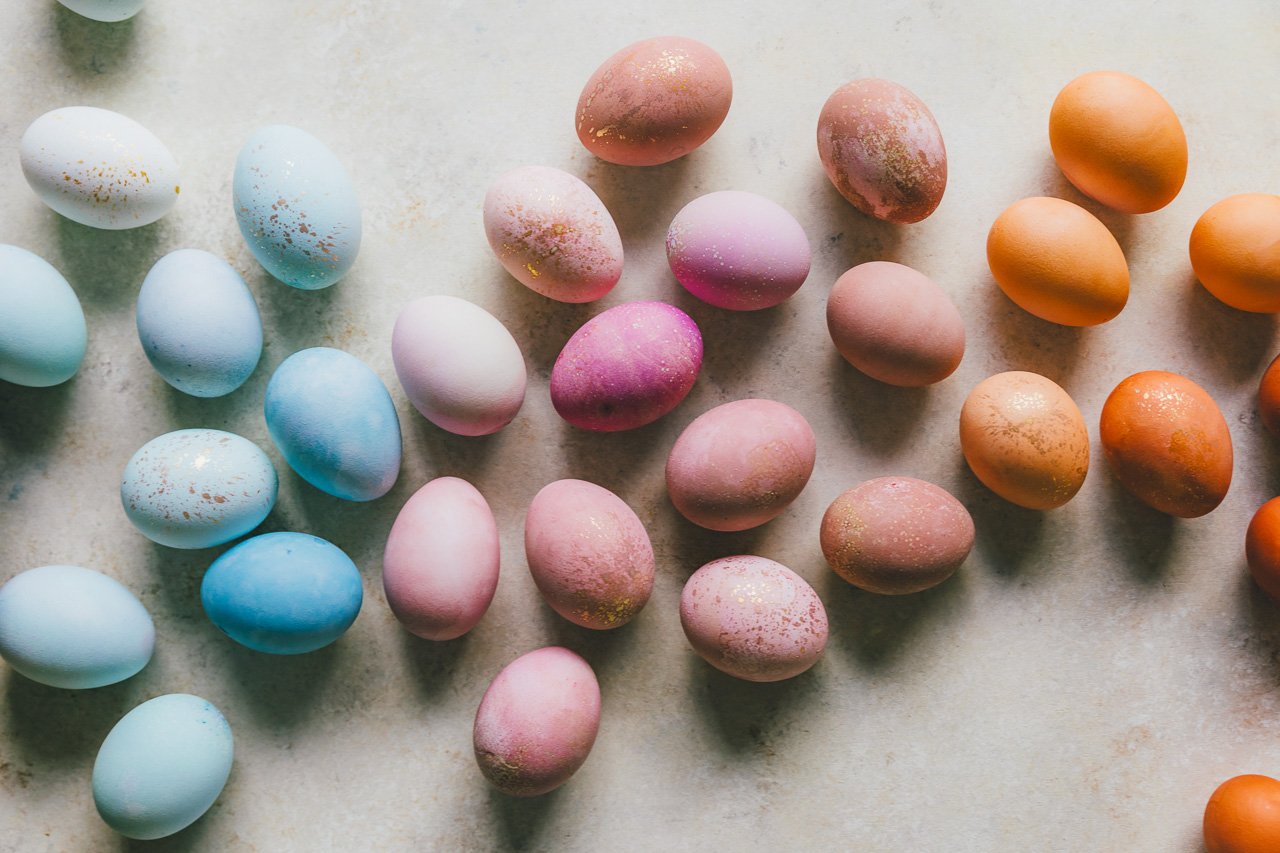 Speaking of Easter excitement – what kid doesn't enjoy dyeing eggs?! Any chance to get colorfully messy is a win! A few years back, Erica made these beautiful robin's egg blue Easter eggs, naturally dyed with purple cabbage! This year, we're bringing back the natural dye with not just one, but four different colors! As expected, it was a huge hit with Fiona (despite the cabbage and onion smell), and much better than those strong artificial dyes. Plus, the incredible variations you get from using the natural ingredients is worth it alone!!

I hope you give it a try . . . and please share your creations with us on social by tagging #honestlyyum. Happy Easter!!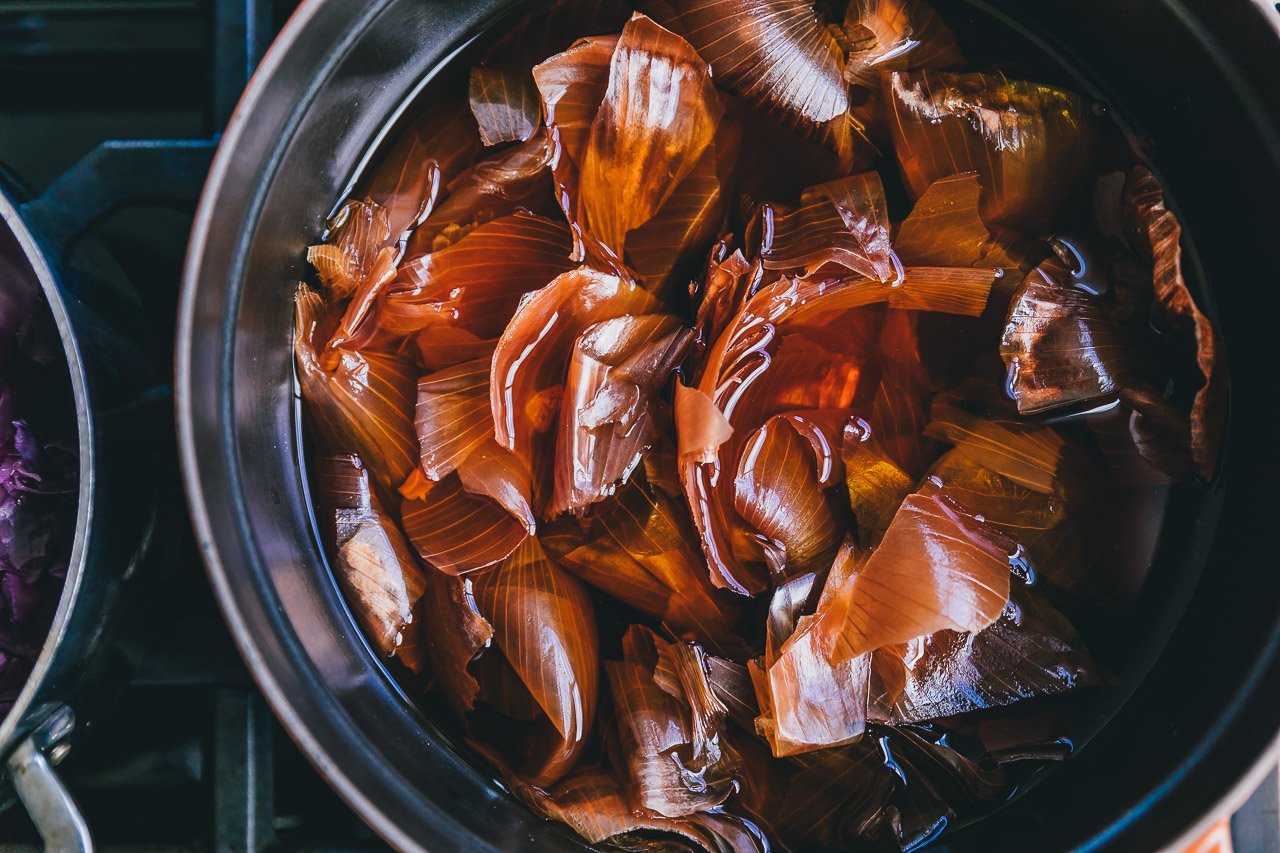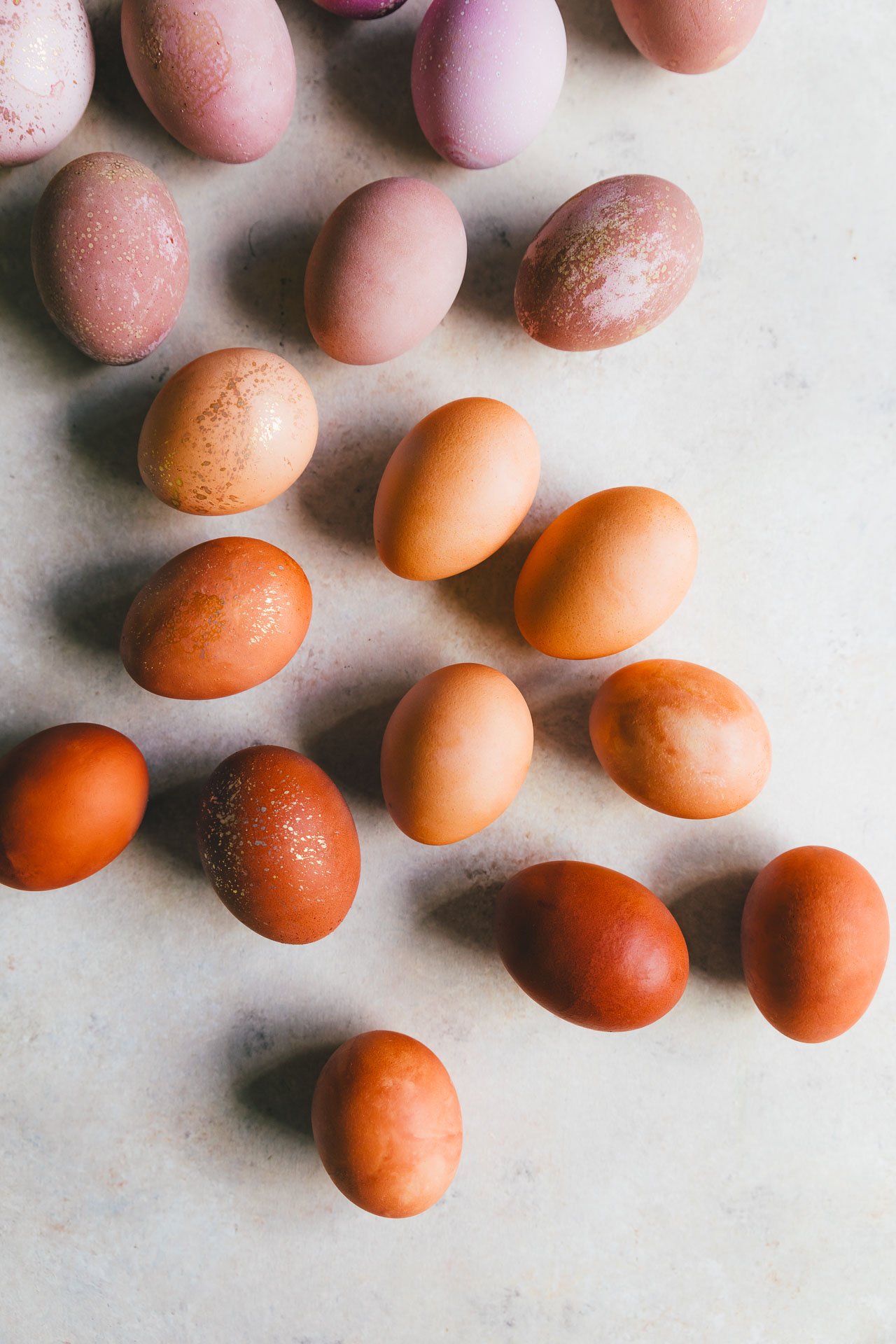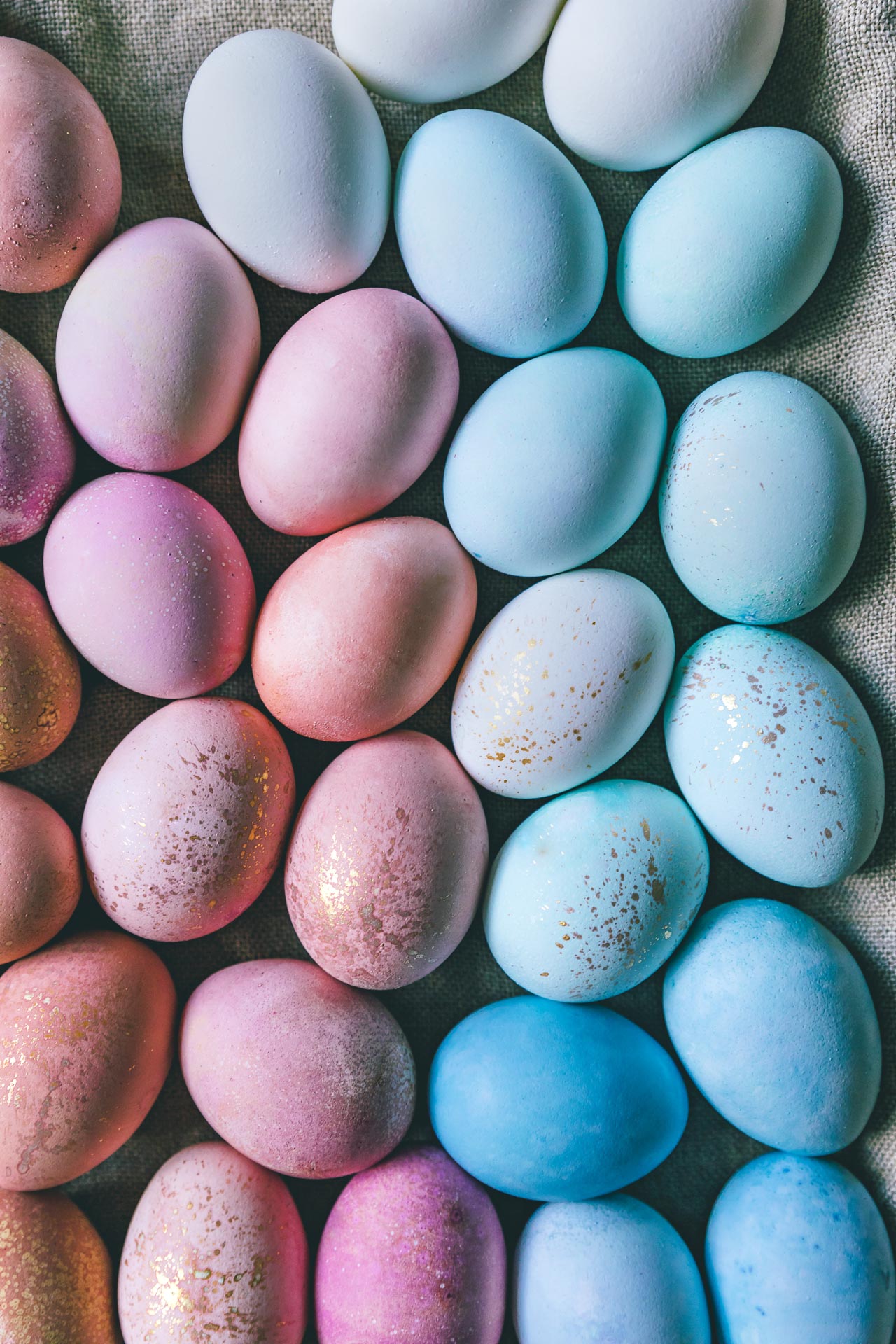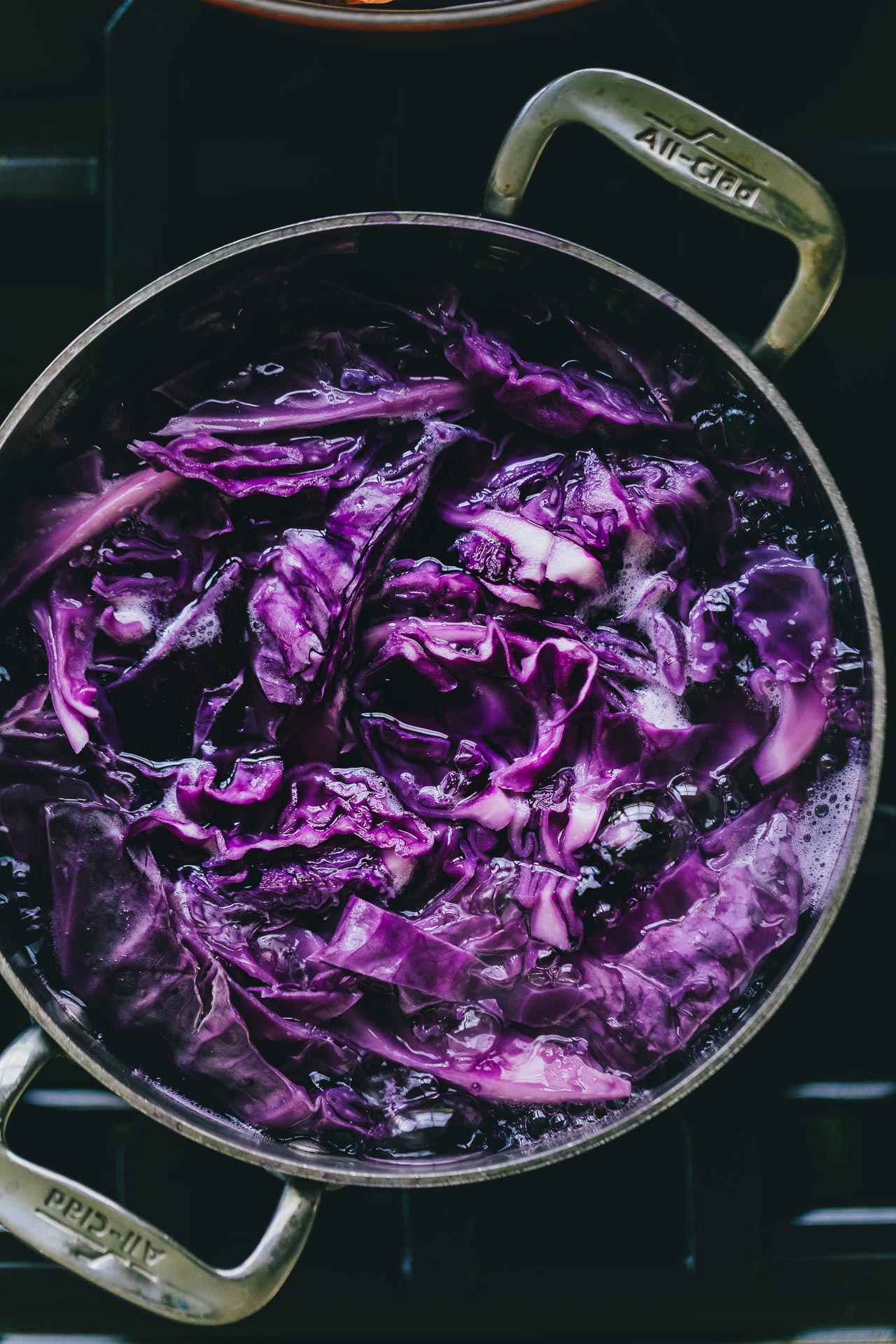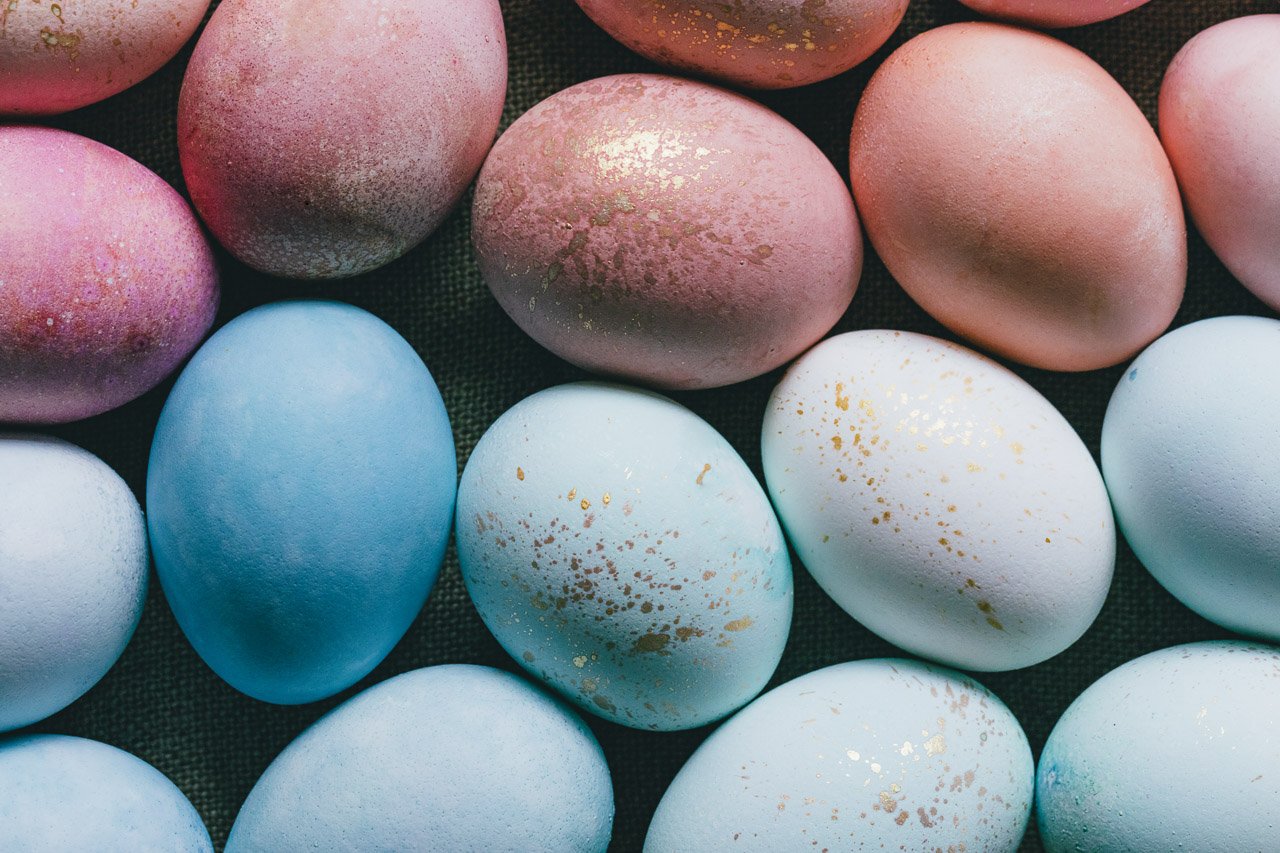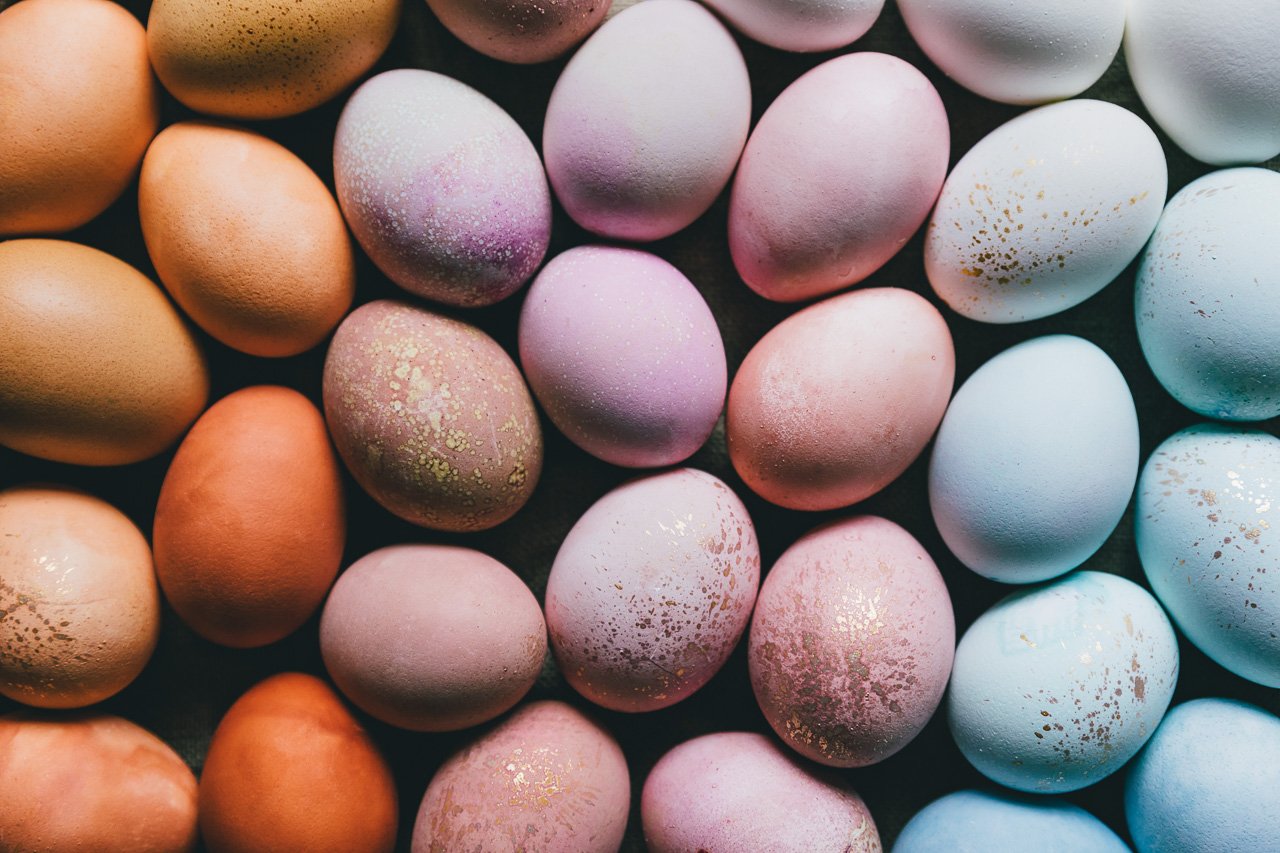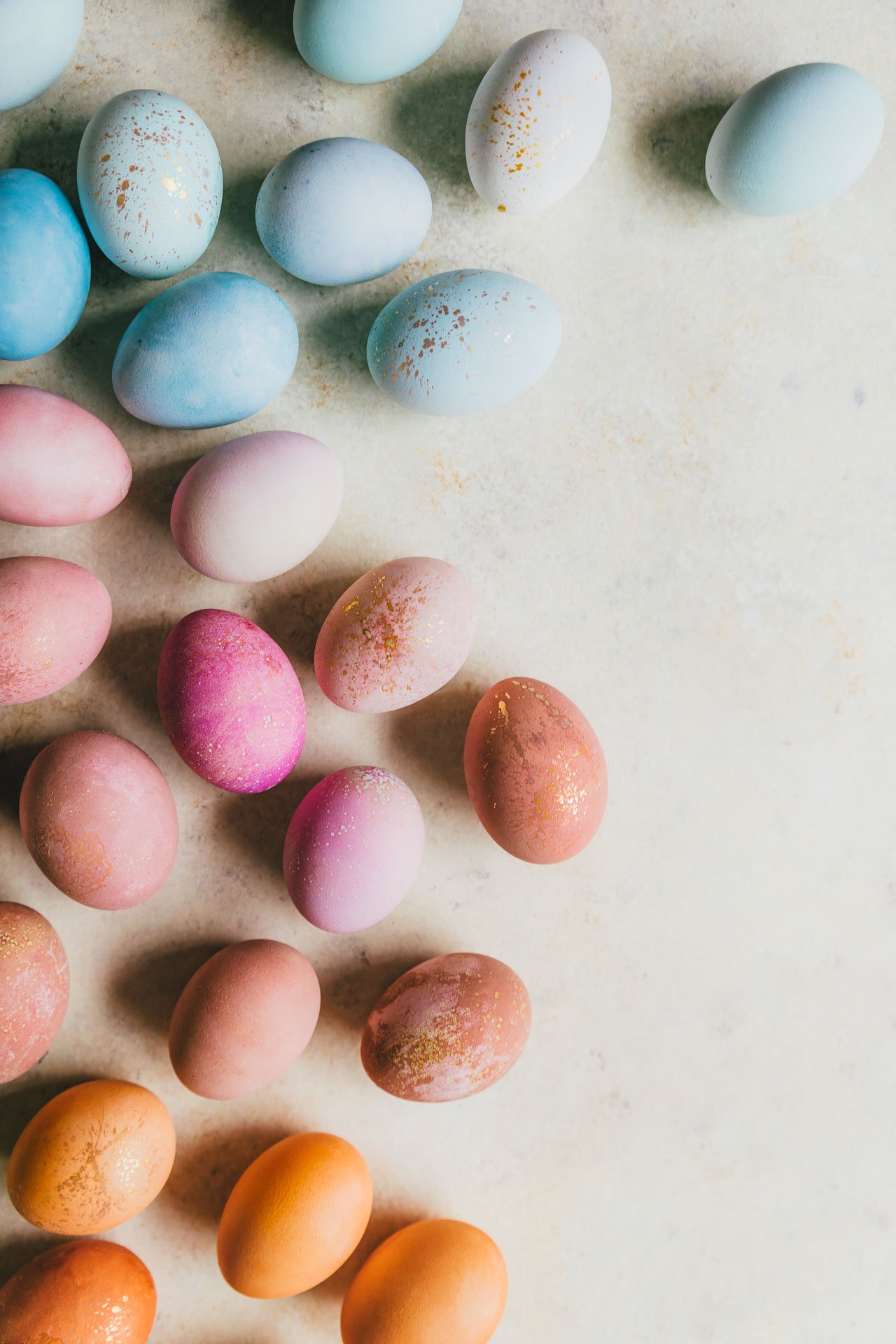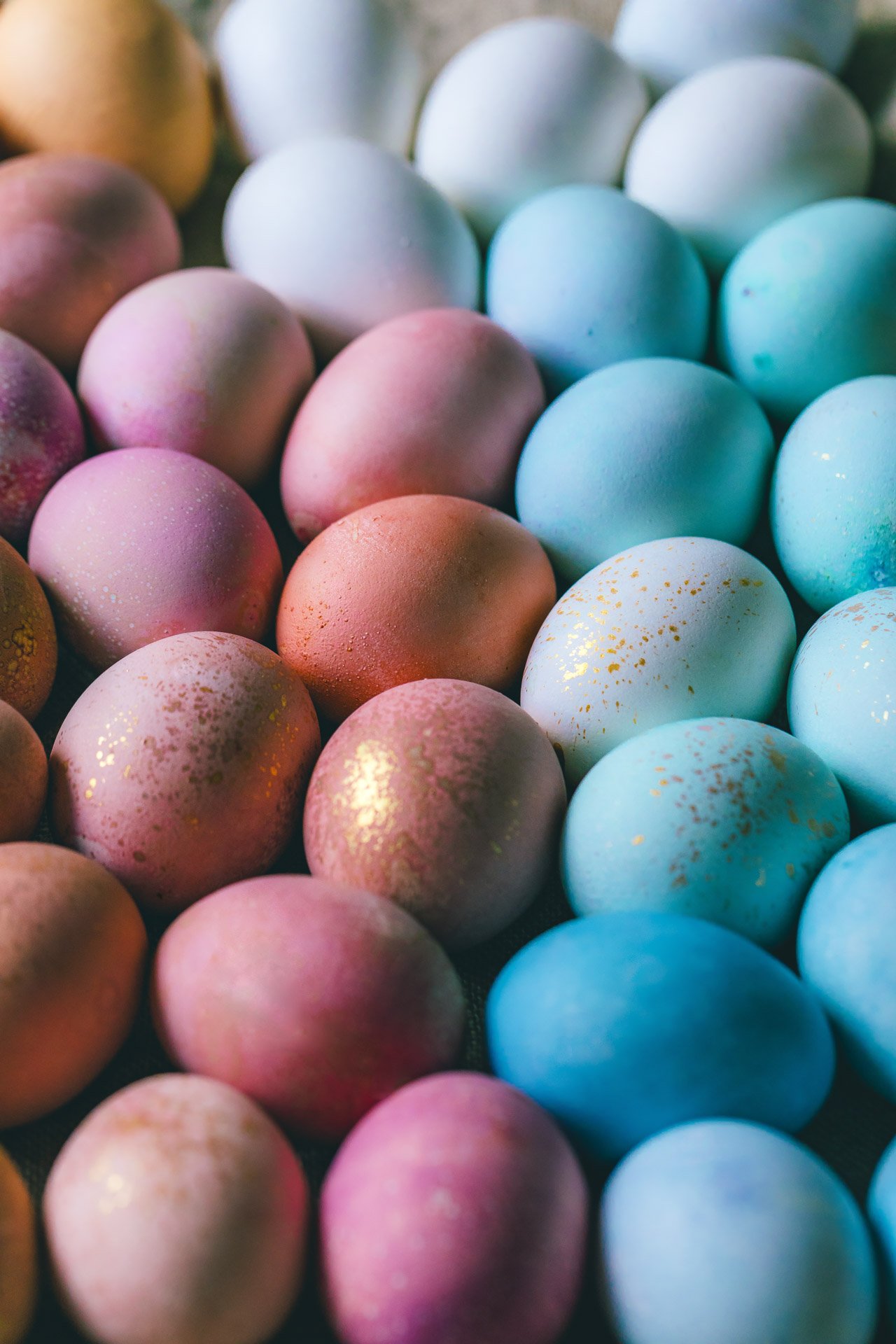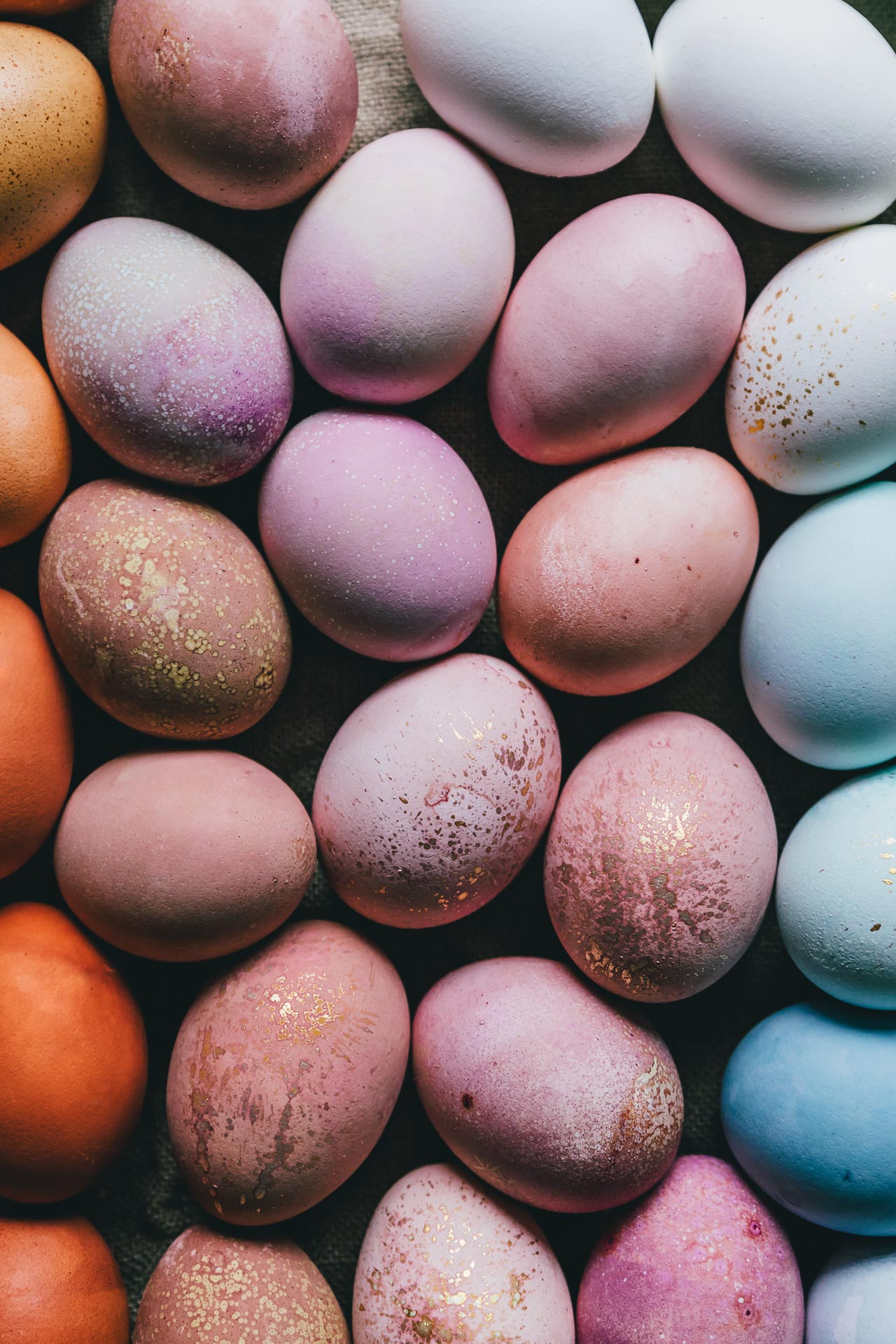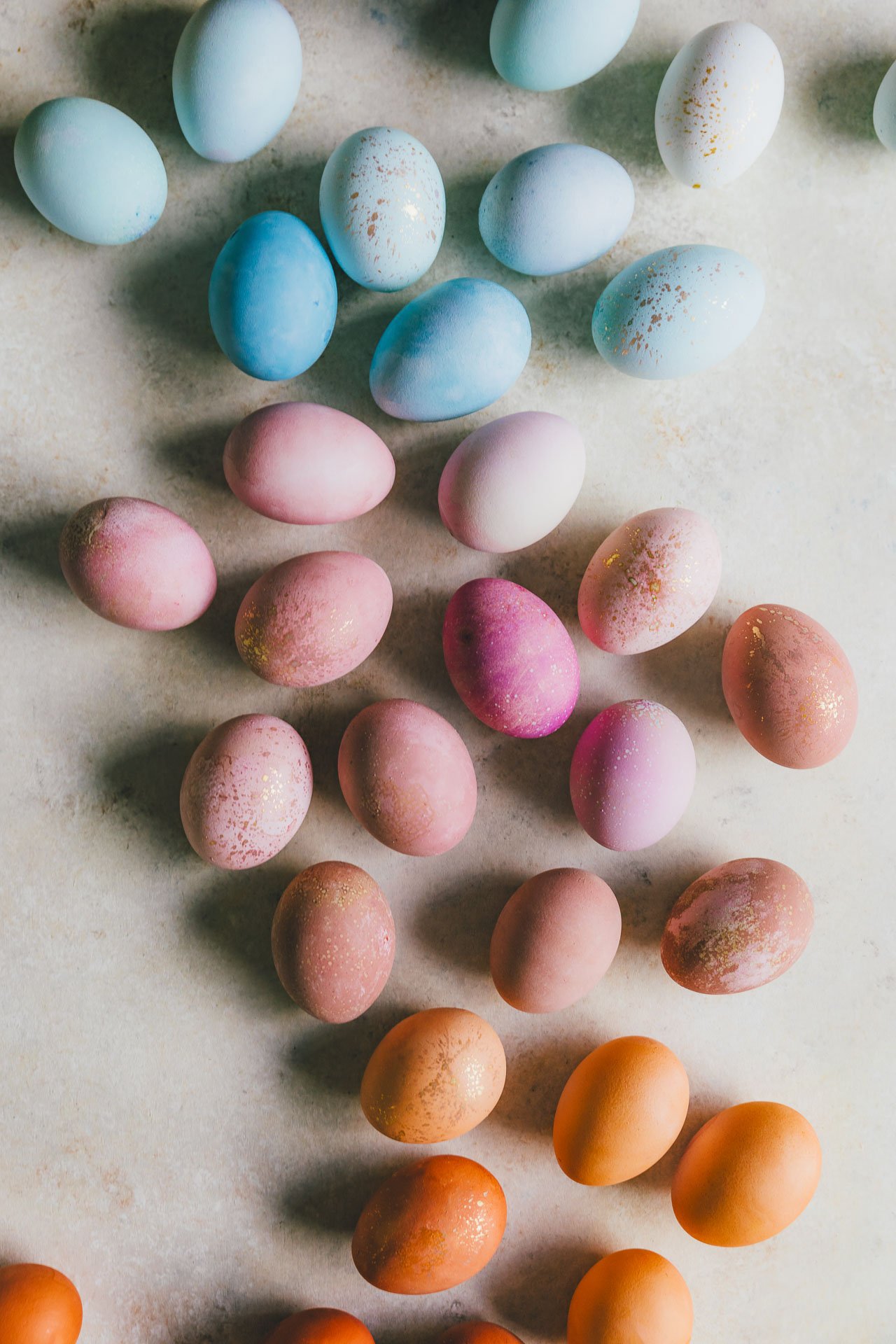 DIY Naturally Dyed Eggs

Ingredients:

2 dozen white eggs, hard boiled
6 yellow onions, skins only
1 head of red cabbage, chopped
3-4 red beets, diced
6 tbs ground turmeric
8 quarts of water
1 cup white vinegar
edible metallic gold paint (optional)
thick bristle paintbrush or old toothbrush (optional)

Directions:

Place onion skins, red cabbage, turmeric and red beets into 4 different pots, with 2 quarts of water.
Bring each pot to a boil and then simmer for about 30 minutes.
Allow the mixture to cool completely before straining the liquids.
Replace the liquids back into the pots.
Mix in 4 tbs of white vinegar into each pot.
Place cooled hard boiled eggs into each mixture, making sure they're completely submerged.
The onions will dye the eggs the quickest, then the beets, turmeric and red cabbage next.
For a lighter robins egg blue, you only need to leave the eggs in the dye for about 1-2 hours. Because the bottom of the eggs make contact with the baking dish, you'll want to rotate the eggs every half hour or so. When you pull an egg out of the dye, after 1-2 hours, you'll notice the color will look super faint. The color will darken and develop a richer, greenish hue as it dries. For an even darker blue, leave the egg in the dye for 3-4 hours or even overnight.
Once the eggs have dried completely, you can leave them as they are or spray them with edible gold paint for a pretty speckled effect. Lay the eggs on a few sheets of paper towels. Dip a dry bristle brush or old toothbrush into the paint and run your index finger along the bristles above the eggs. Let the paint dry before splattering the opposite side.
(images by HonestlyYUM)