Paella has always intimidated me. Between the ingredients and the way it's prepared, I don't think there is a dish more misunderstood and contentious than paella. But guys, it turns out, paella is incredibly easy to make. Surprise! Remember that paella workshop I attended a few months ago? That was where all of my presumptions about paella were wiped clean and I have Chef Paul Canales, of one of the Bay Area's best Spanish restaurants Duende, to thank.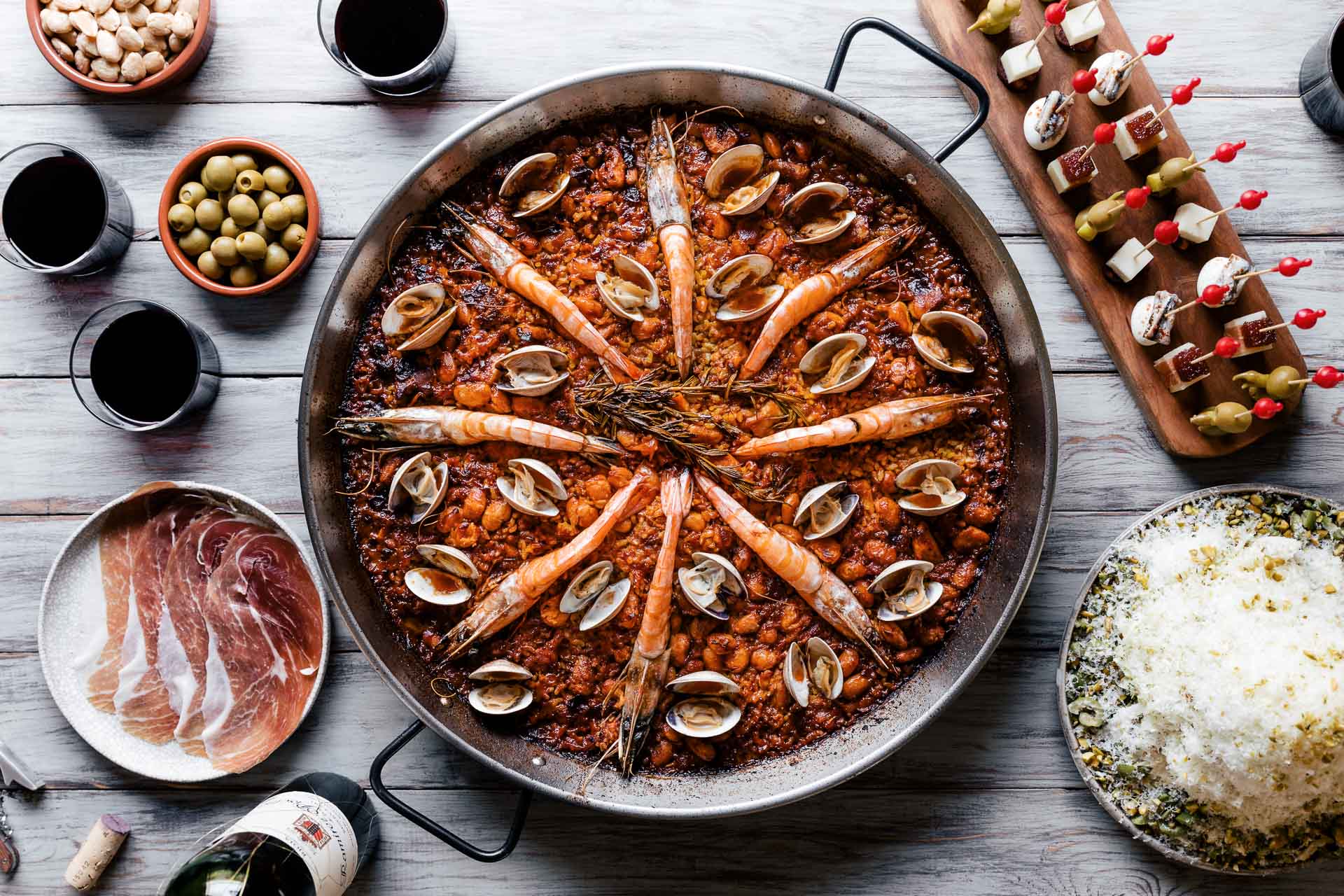 The key to Chef Canales' Basque inspired paella is good quality rice and a well seasoned sofrito. He recommends Bomba rice, which absorbs three times its volume in broth (versus the normal two) and still remains firm yet chewy and plump. Any other Valencia rice could be substituted. And then there's the sofrito – a base of garlic, onion, tomatoes, saffron and paprika, that serves as the foundation for any authentic paella. This was the game changer for me.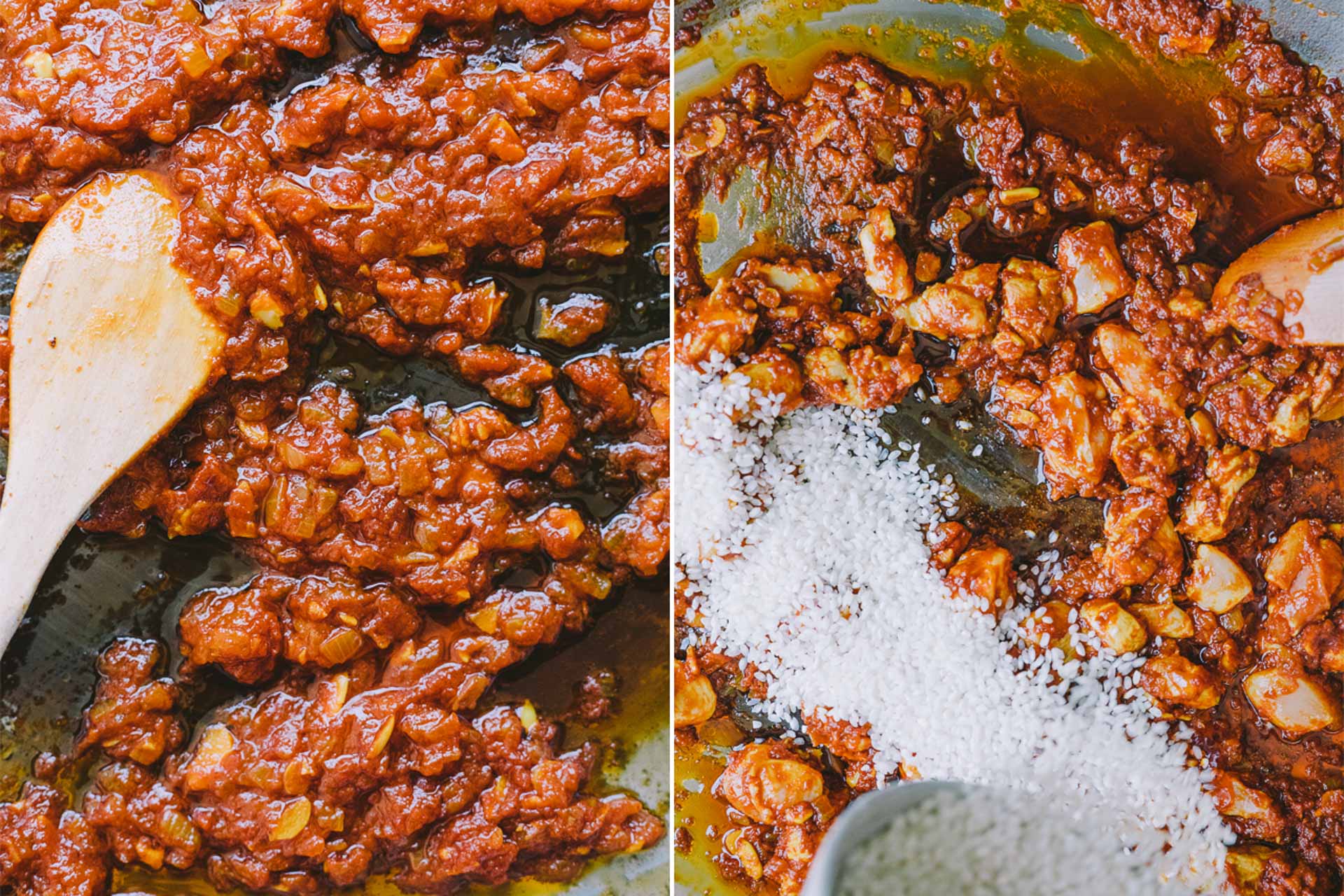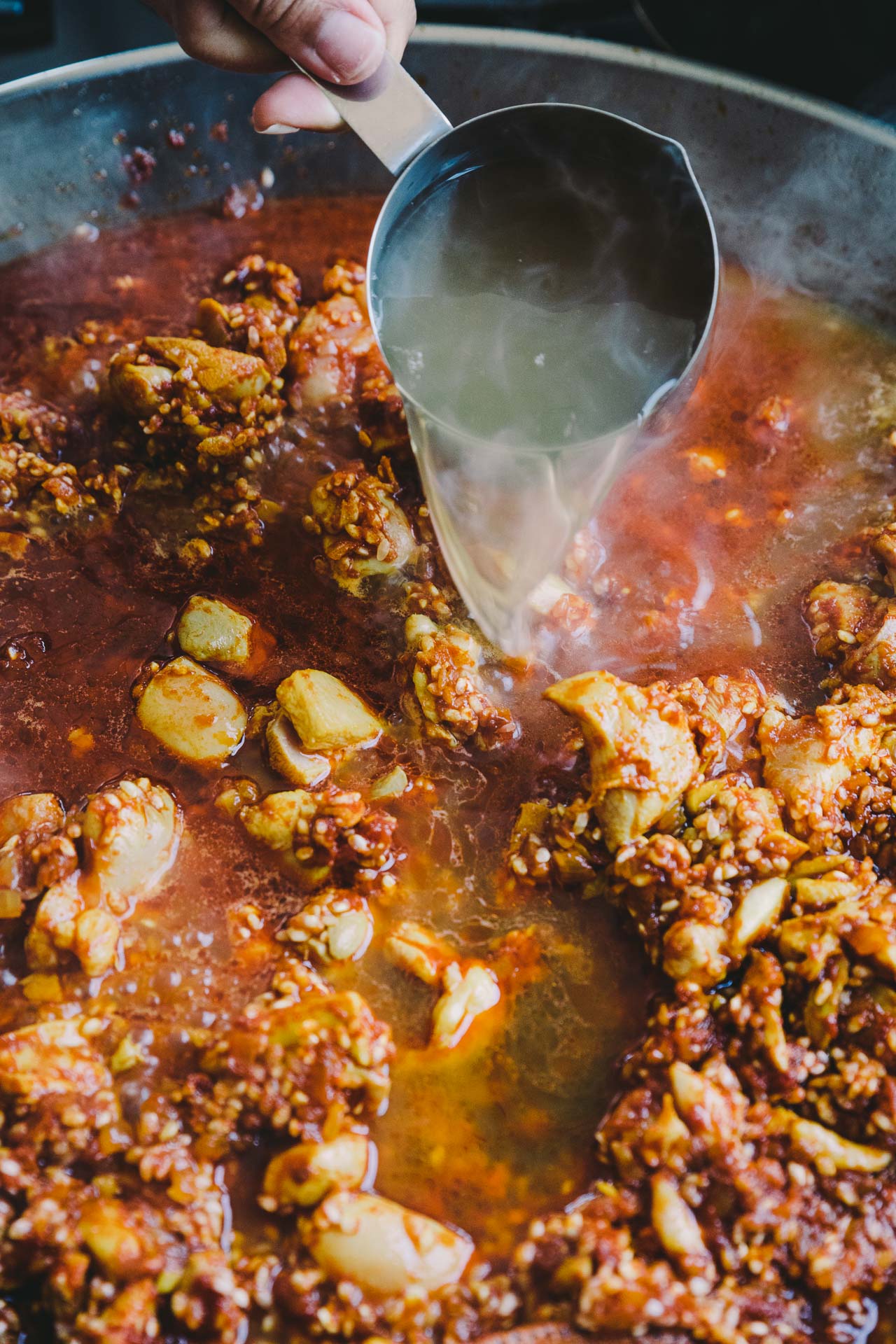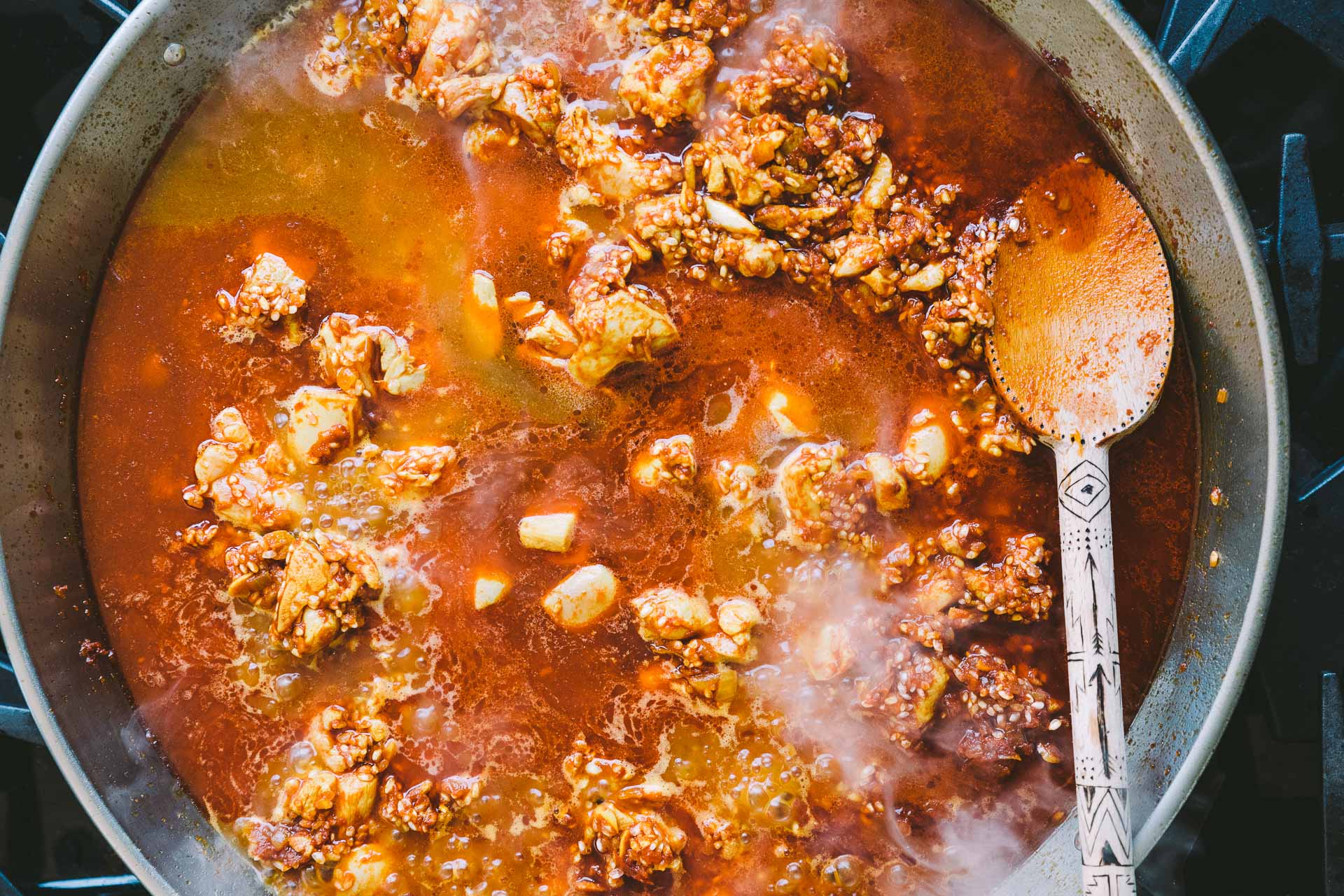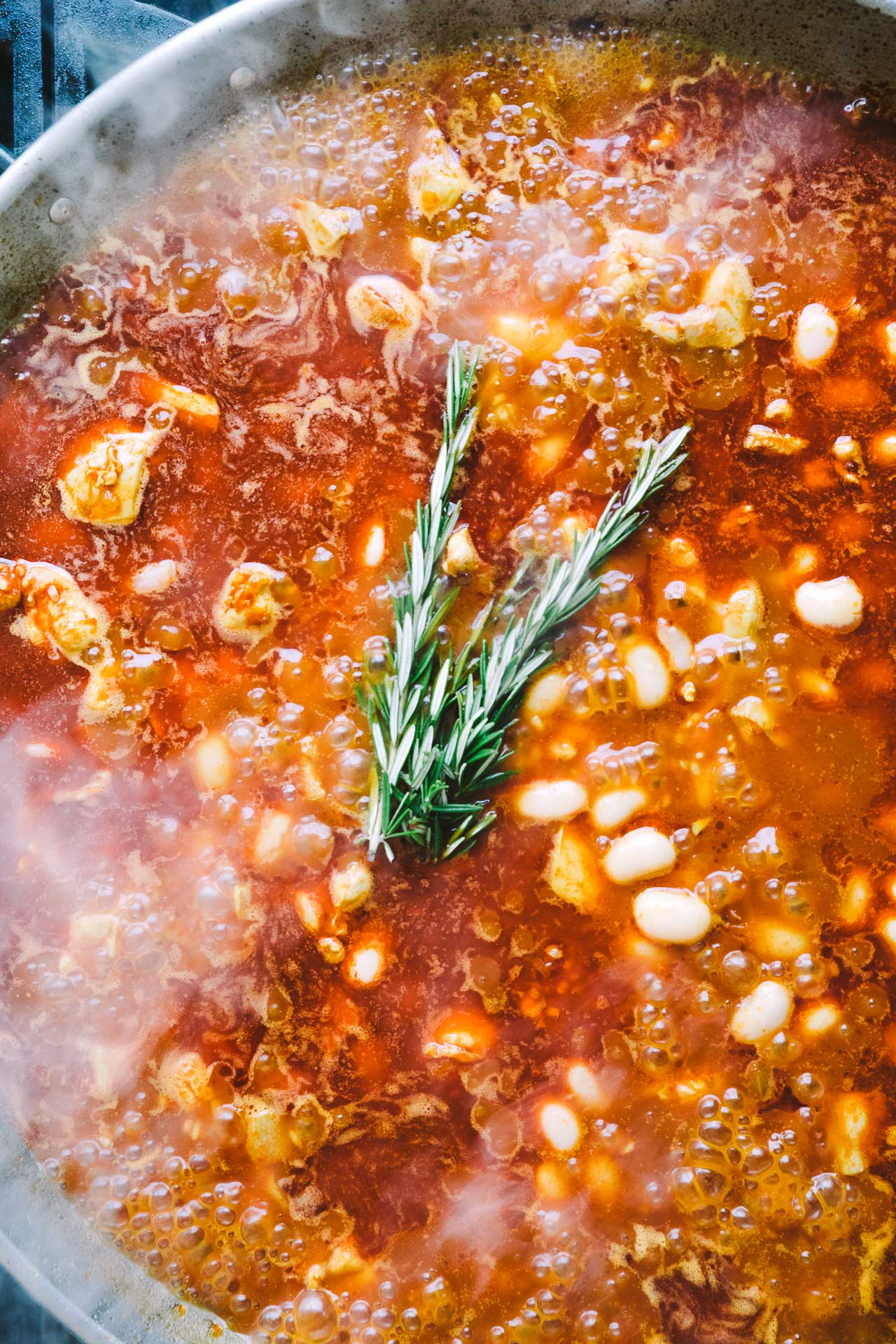 As far as the rest of the ingredients, we learned that traditional paella consists of beans, rabbit, and snails. After all, it was the peasants in the rice growing region of Valencia that used ingredients that were native to the wetlands. Seafood was, in fact, a much later addition. But the beautiful thing about paella is that you can truly put anything you want in it. It's just then all about timing. Meats should always go in first and seafood at the very end. And always, fish before shellfish!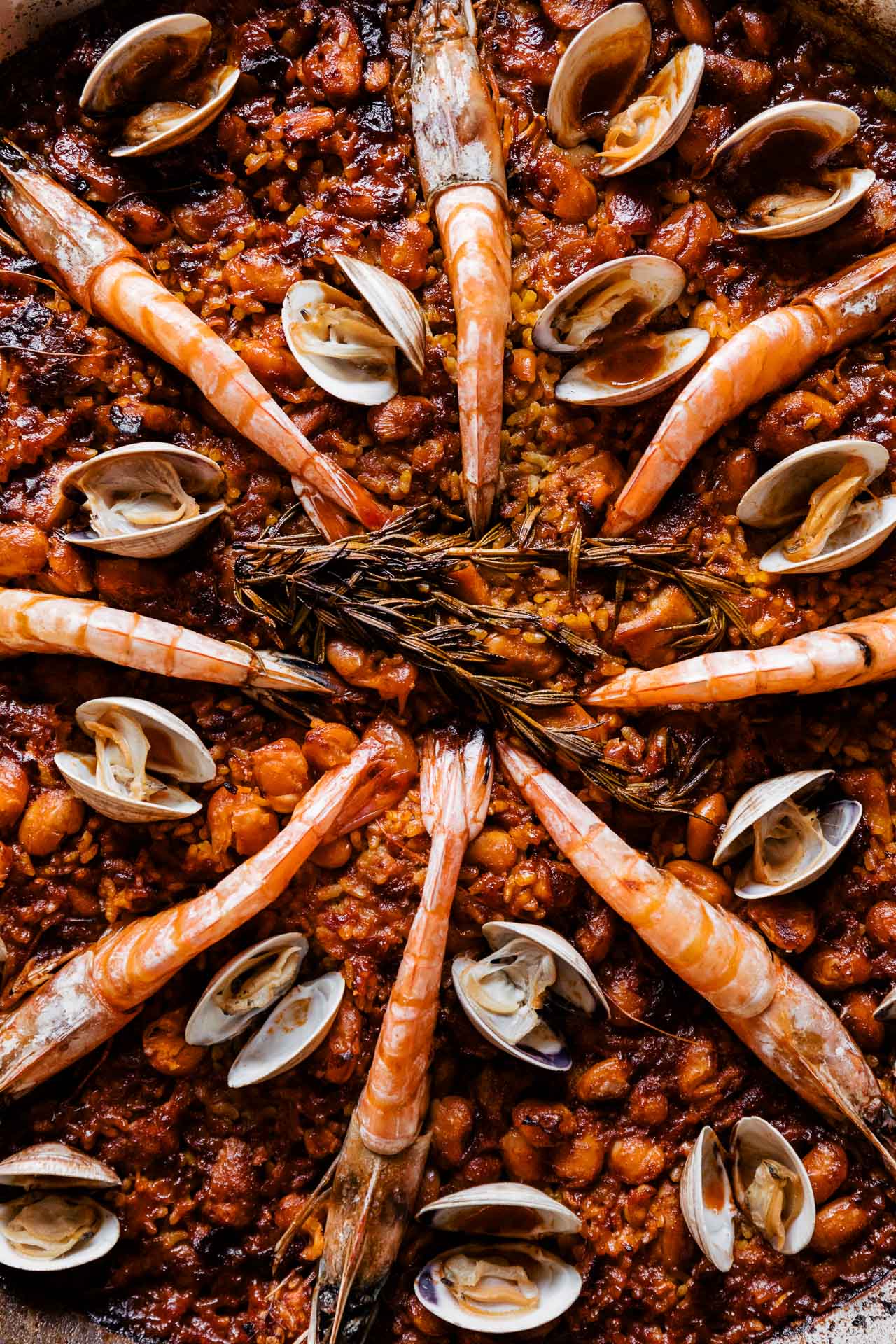 Paella has quickly become my favorite thing to make when entertaining. It's easy, quick and always a crowd pleaser. Serve it with some pintxos, some jamón, Chef Canales' delectable Ensalada de Col, plenty of Spanish wine, and you've got yourself a fiesta!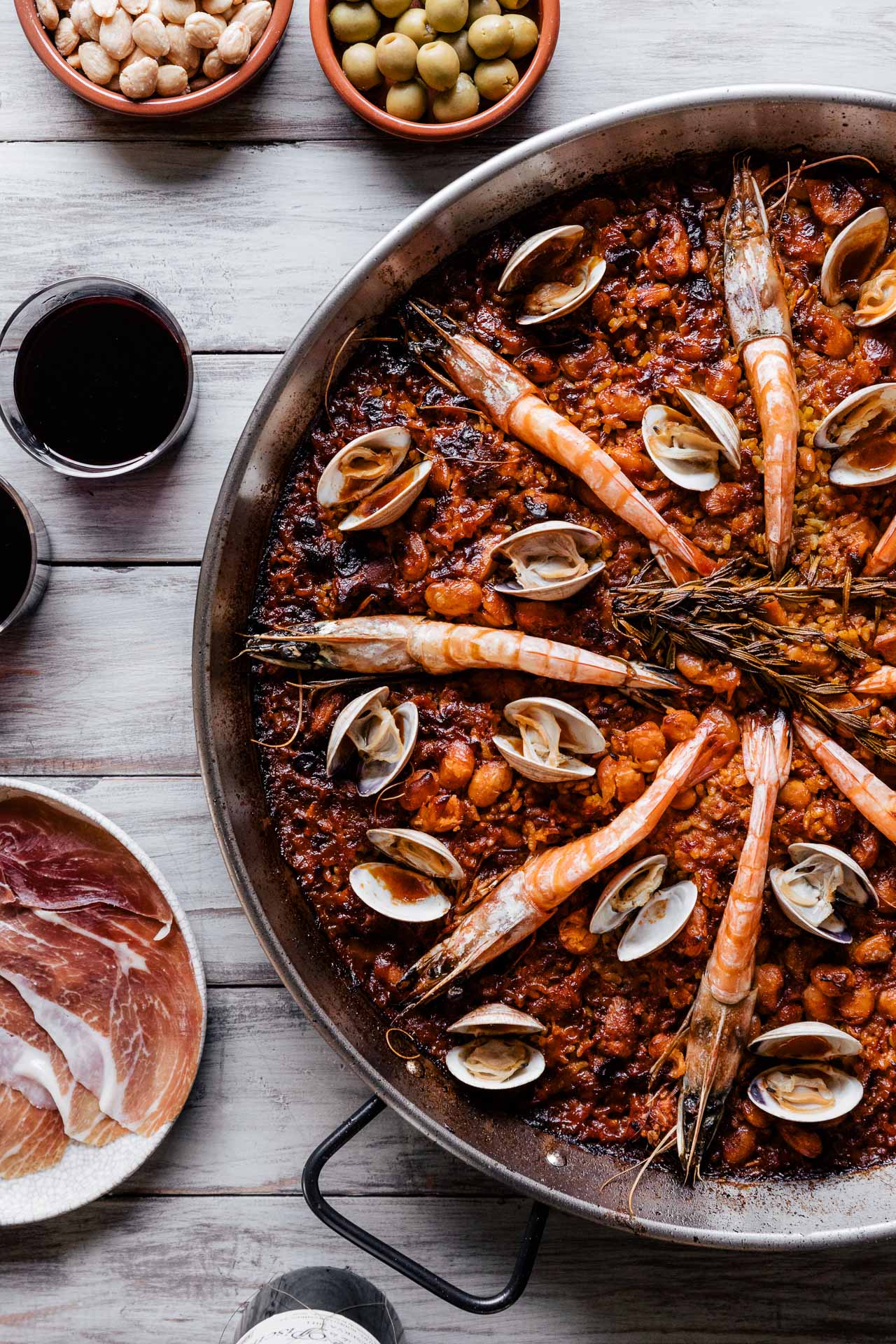 INSTRUCTIONS
Preheat oven to 450 degrees. If using a convection over, preheat to 400.

In a 30cm paella pan (recipe can be doubled in a larger pan), make a sofrito by heating the the olive oil over medium heat and adding onion and garlic.

Season the onion and garlic with a generous pinch of salt and cook until translucent.

Add tomatoes and cook until the tomatoes begin to dry out and form a residue.

Add the saffron and pimeton, lower the heat and briefly stir to incorporate.

Add the diced chicken meat and stir well over medium heat.

Add the bomba rice and stir to coat thoroughly with the sofrito.

Raise the heat to high and add the warm stock. Taste and adjust the seasoning by adding salt. As rice is not stirred during cooking, it's important that the seasoning be correct at the point. It should taste well seasoned but overly salty.

When the paella reaches a boil, add the sprig of rosemary and butter beans and cook on the stove for 5 minutes.

Place paella in preheated oven.

After 5 minutes, add the shrimp.

After 3 minutes, add the clams hinge side down. Do not overcrowd the clams so that you can give them room to open.

Cook for an additional 5 minutes.

If there is any additional liquid, place the plan over high heat on the stove to remove any additional liquid.

Allow the paella to sit for 5-10 minutes before serving.
NOTES
Specialty tools and ingredients used:
(images by HonestlyYUM)