I like re-visiting old recipes, but we've rarely done it on HonestlyYUM. Today, we're bringing back our conversation cardamom truffles. They're so smooth and decadent and easy to make that we felt we had to bring them back! This time instead of flavoring them with cardamom we decided to make them boozy. Because what's more important on Valentine's Day than cocktails and chocolates?! These truffles have Old Fashioned ingredients in them– bourbon, bitters and orange zest, all creating a subtle boozy tasting truffle!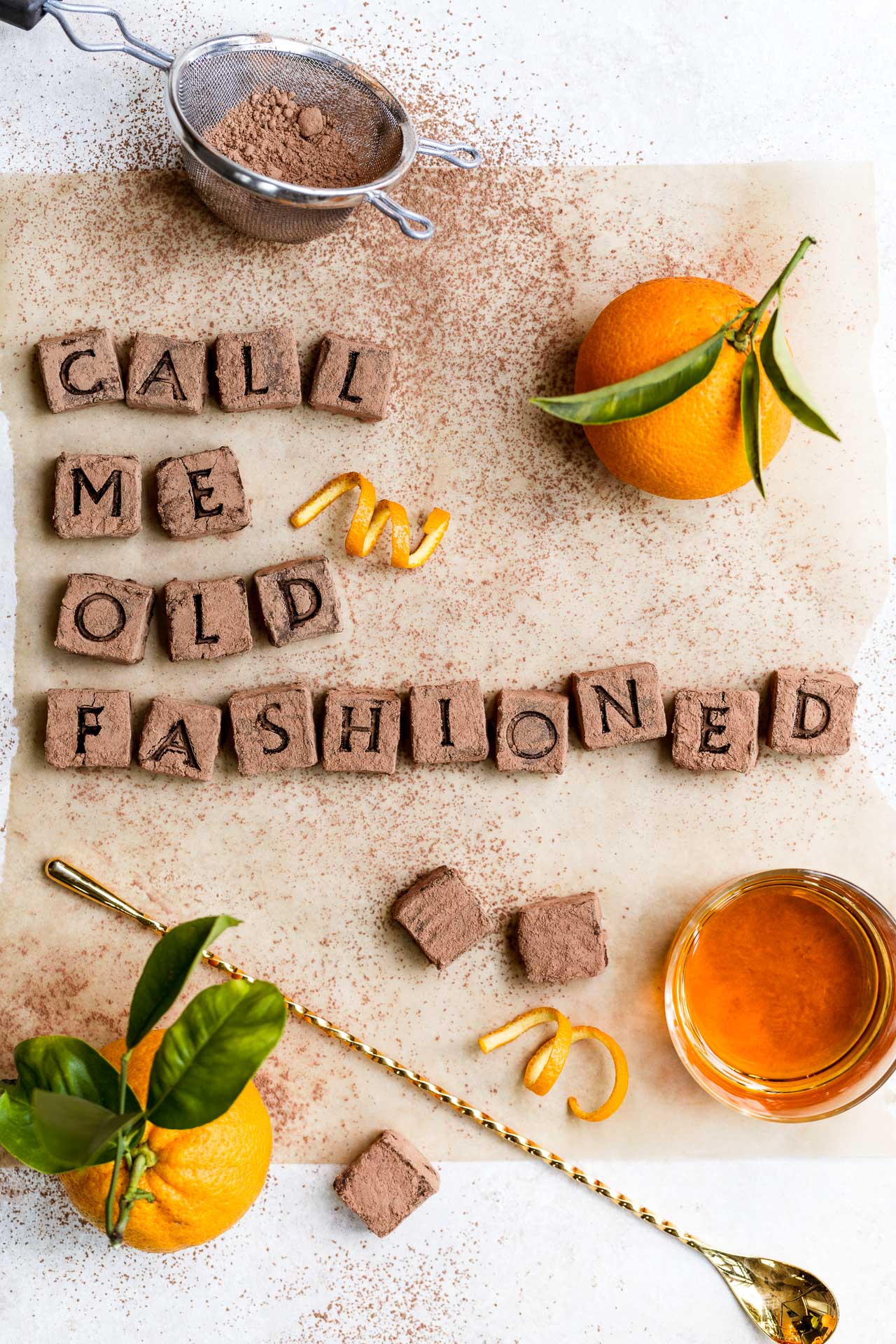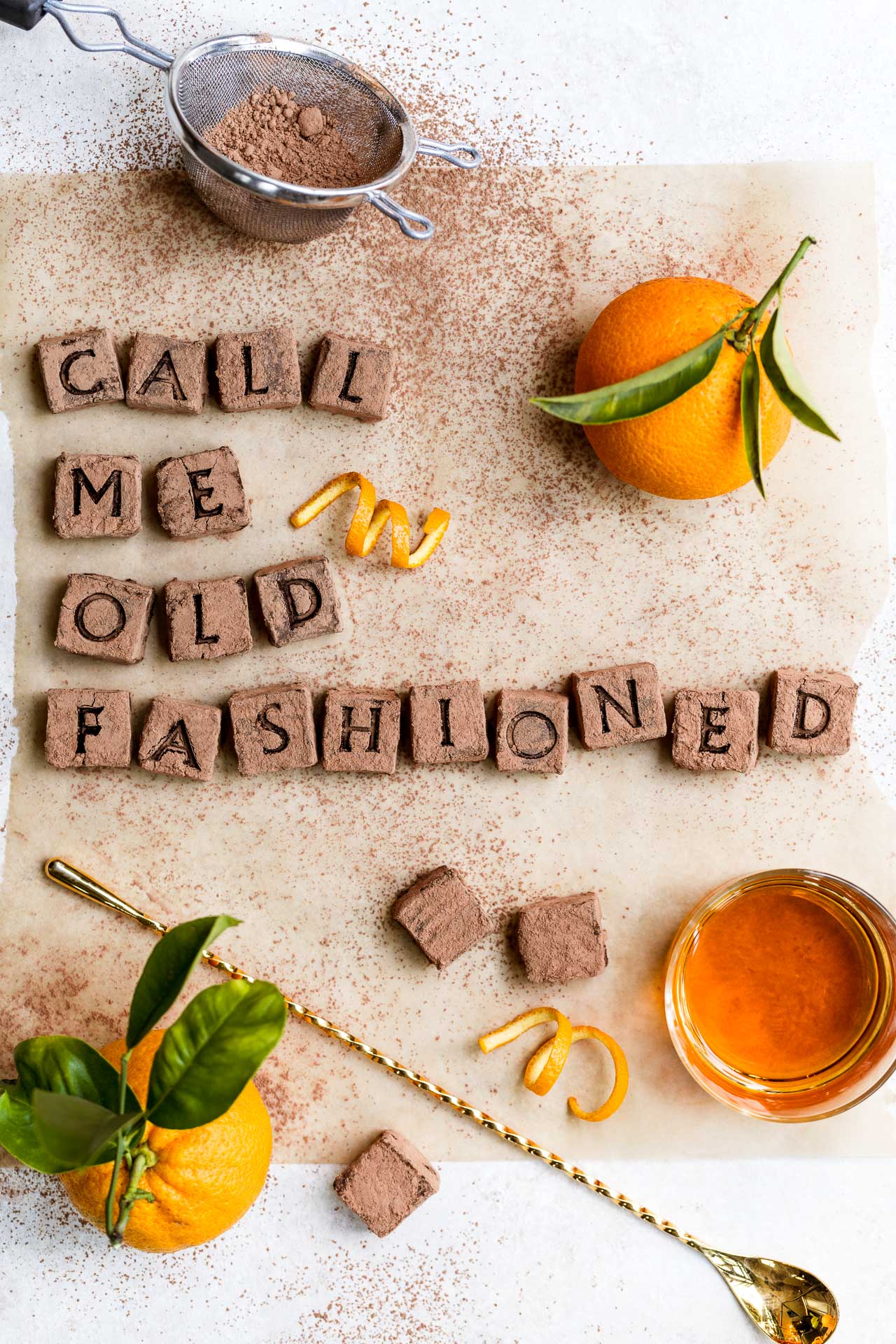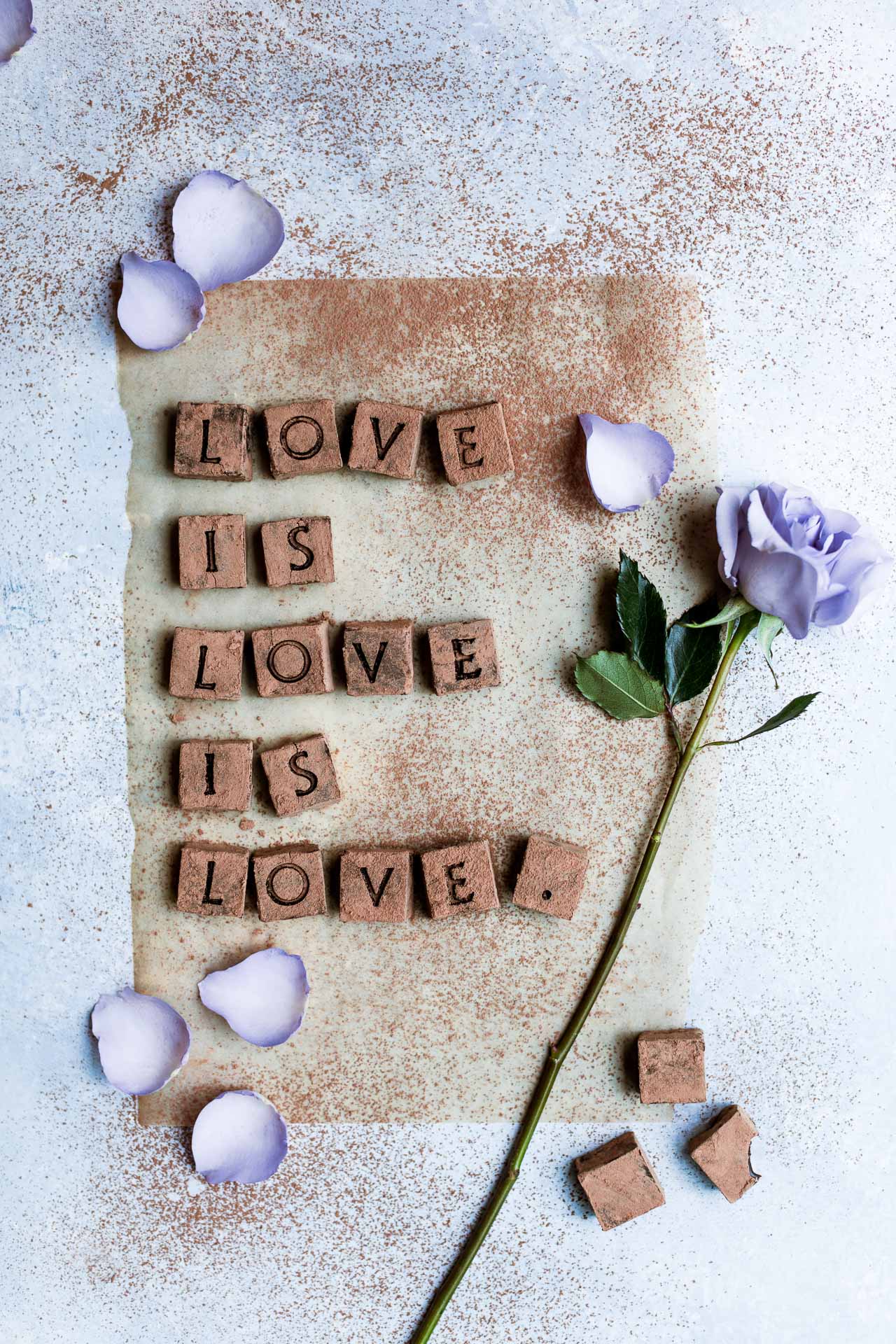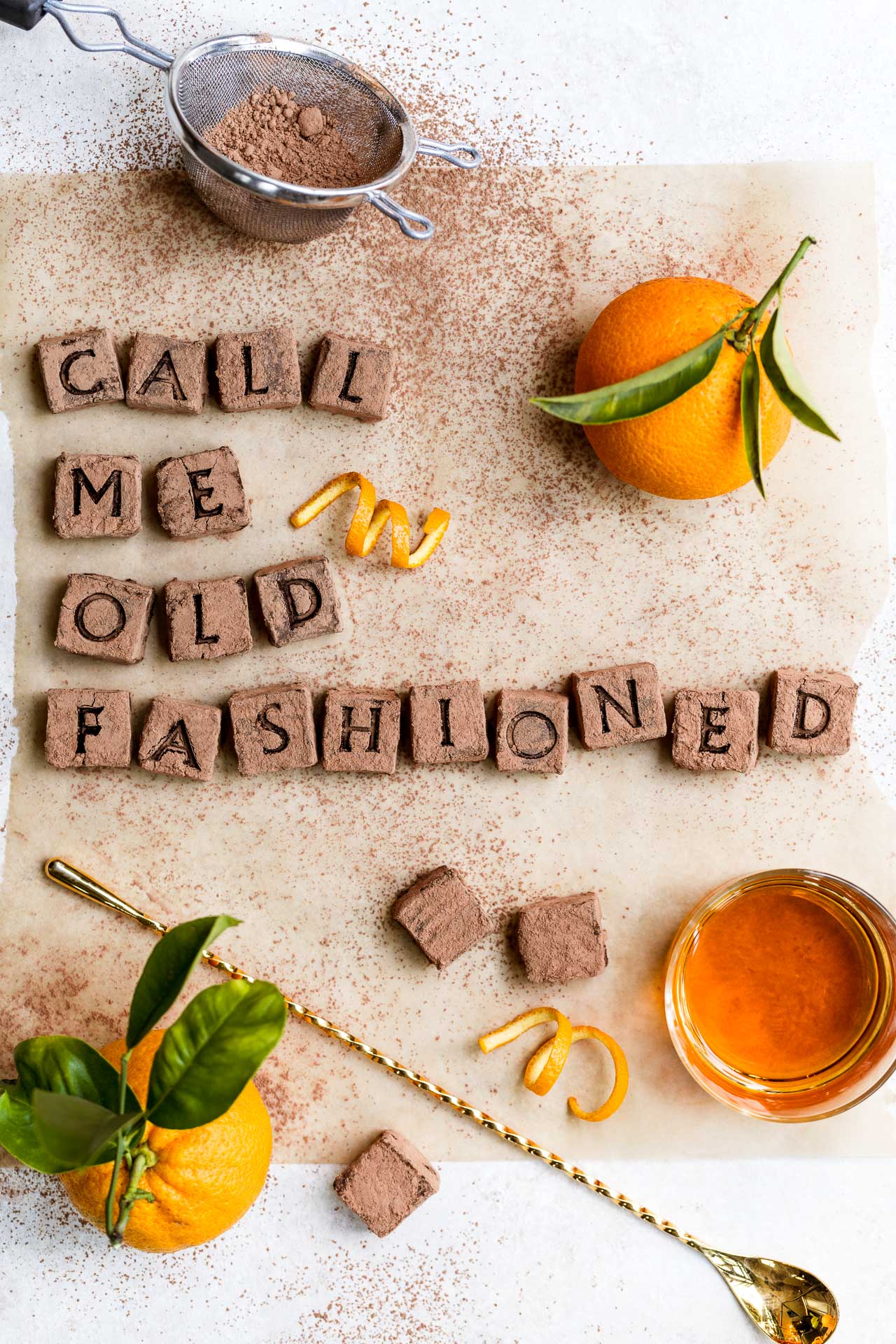 INSTRUCTIONS
Roughly chop chocolate and combine with butter and salt in a saucepan over low-medium heat until everything is melted.

Place egg yolks in a small bowl and whisk. Slowly pour the hot water down the side of the bowl while whisking the egg yolks. Pour very slowly and in a thin steady stream while whisking so the hot water does scramble the yolks. Continue whisking until all the water is incorporated.

Combine bourbon, bitters and orange zest on low heat until it is warmed through. Strain and whisk into egg mixture. Make sure to add the egg mixture into the chocolate while it is still warm.

If using a stand mixer, pour chocolate in the bowl fitted with a whisk. Whisk on medium high speed and pour in egg mixture. Beat until completely incorporated. You can also whisk this by hand by adding the egg mixture into the chocolate and whisk until completely incorporated.

Line an 8 x 8 inch pan with parchment paper and pour chocolate in. Refrigerate for 1 hour and then transfer to the freezer for another 1/2 hour. You can also refrigerate it overnight.

Run a knife along any edge touching the pan and remove. Cut into approximately 1 inch squares. To make clean cuts, fill a tall glass with boiling water and after each cut, dip it in the cup of hot water and wipe clean with a paper towel.

Toss the squares in a plate with the sifted cocoa powder. Stamp your message into each square!
(images by HonestlyYUM)