I've been waiting for the day I can post a recipe on this site about Szechuan peppercorns. If you've never tried Szechuan peppercorns before, it can be a strange sensation– they have the effect of numbing your mouth! Yes, that's right, in certain doses, your mouth actually starts to go numb. Combined with spicy foods, like chiles, the combo of that numbing tingle and burning sear of heat is absolutely addicting. I realize that this all sounds a bit miserable but if you're a addict of spicy foods, this is a whole new way to experience them! I grew up eating these peppercorns in their classic Chinese applications: in a spicy hot pot or steeped in a hot chili oil-laden noodle bowl. Those recipes are usually pretty intensive with lots of preparation and steps and I really wanted to use an easy recipe for a first-time Szechuan peppercorn-er.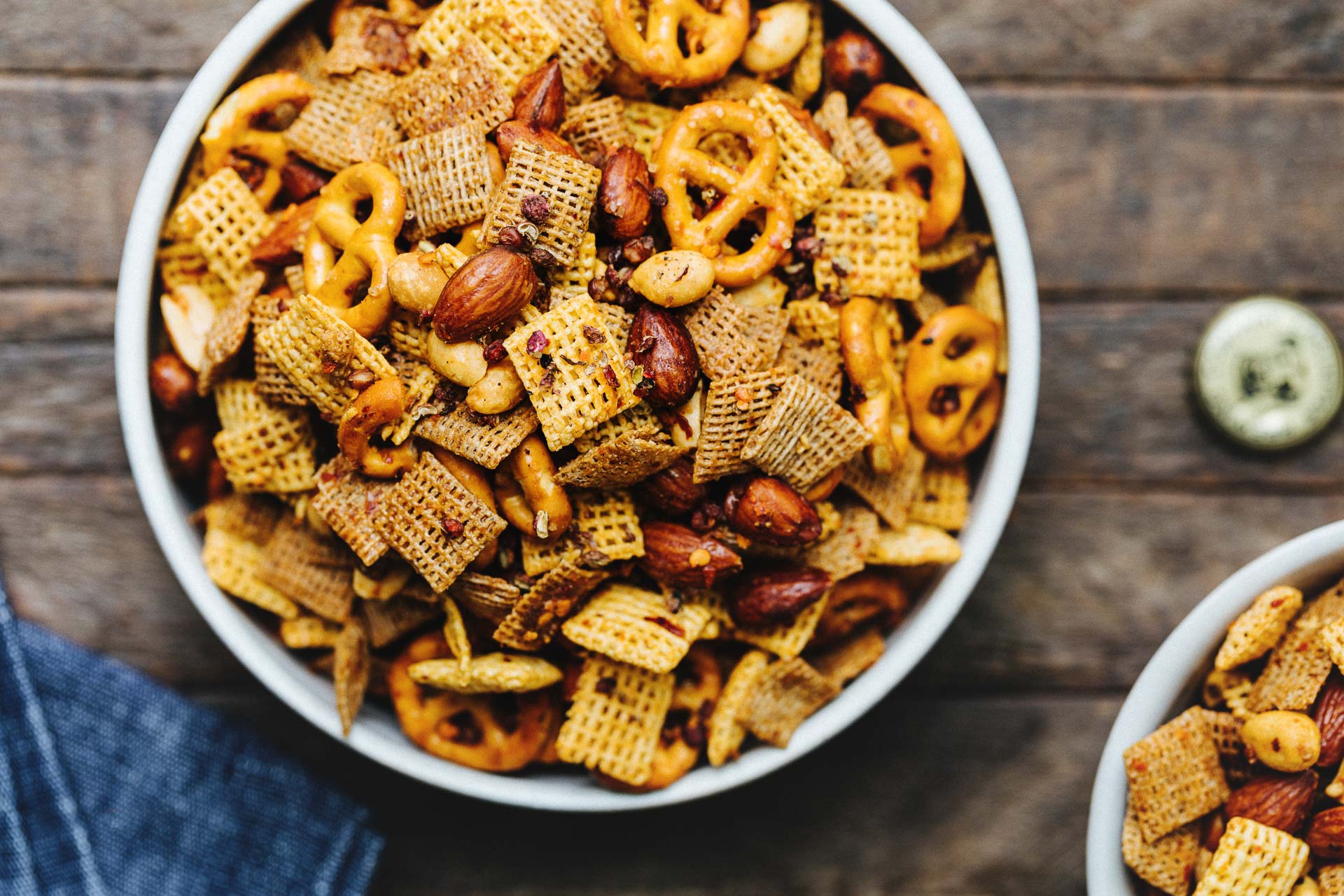 Annnd, it just so happens Super Bowl is right around the corner, which makes something as addictive as a spicy, mouth-numbing, salty crunchy snack like Chex Mix the perfect reason to use this ingredient. A note about sourcing: I've never been able to find them in an American supermarket so I suggest ordering them on Amazon. I also get the Szechuan red chili flakes on Amazon. If you've never tried cooking with Szechuan peppercorns I hope you give these a go!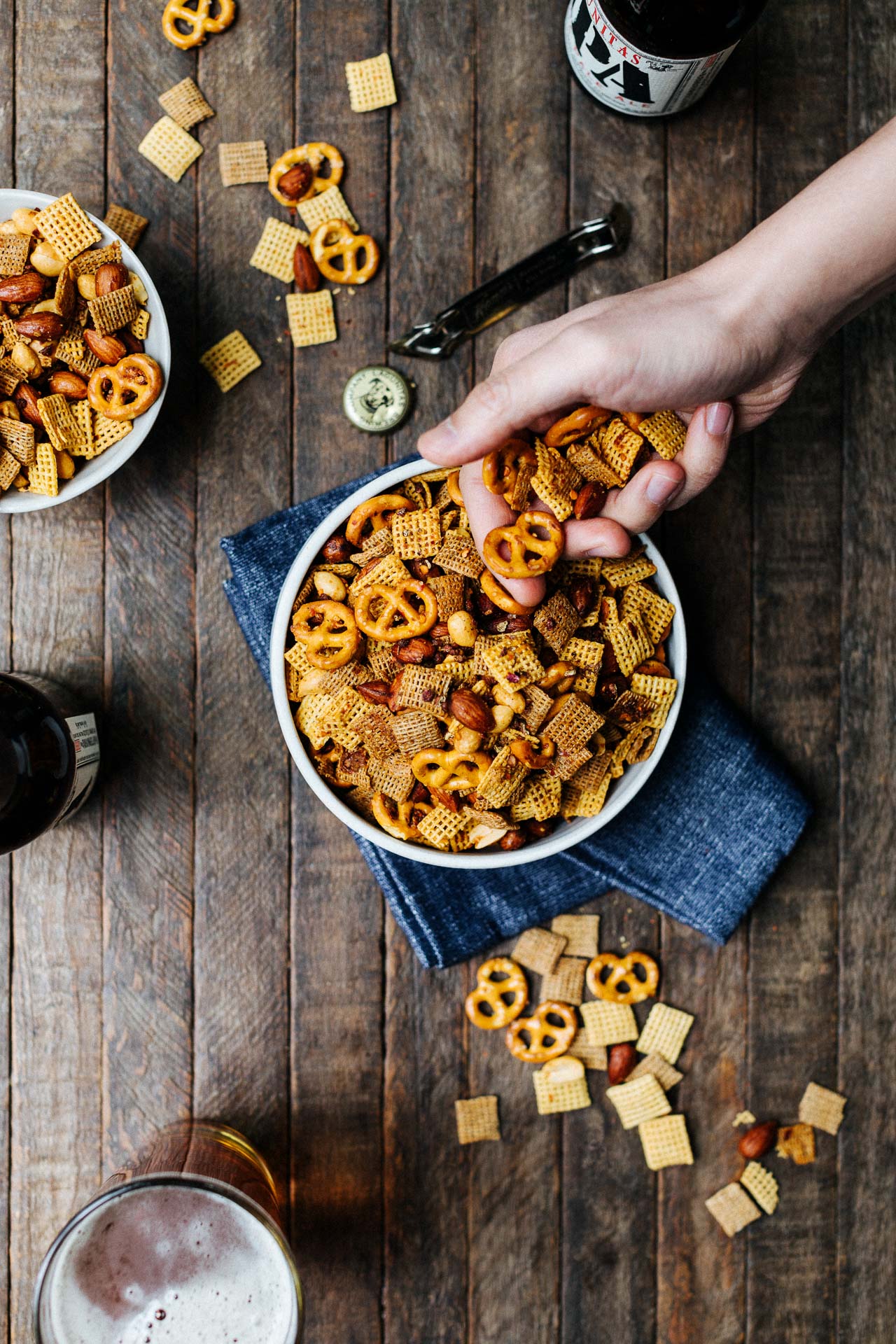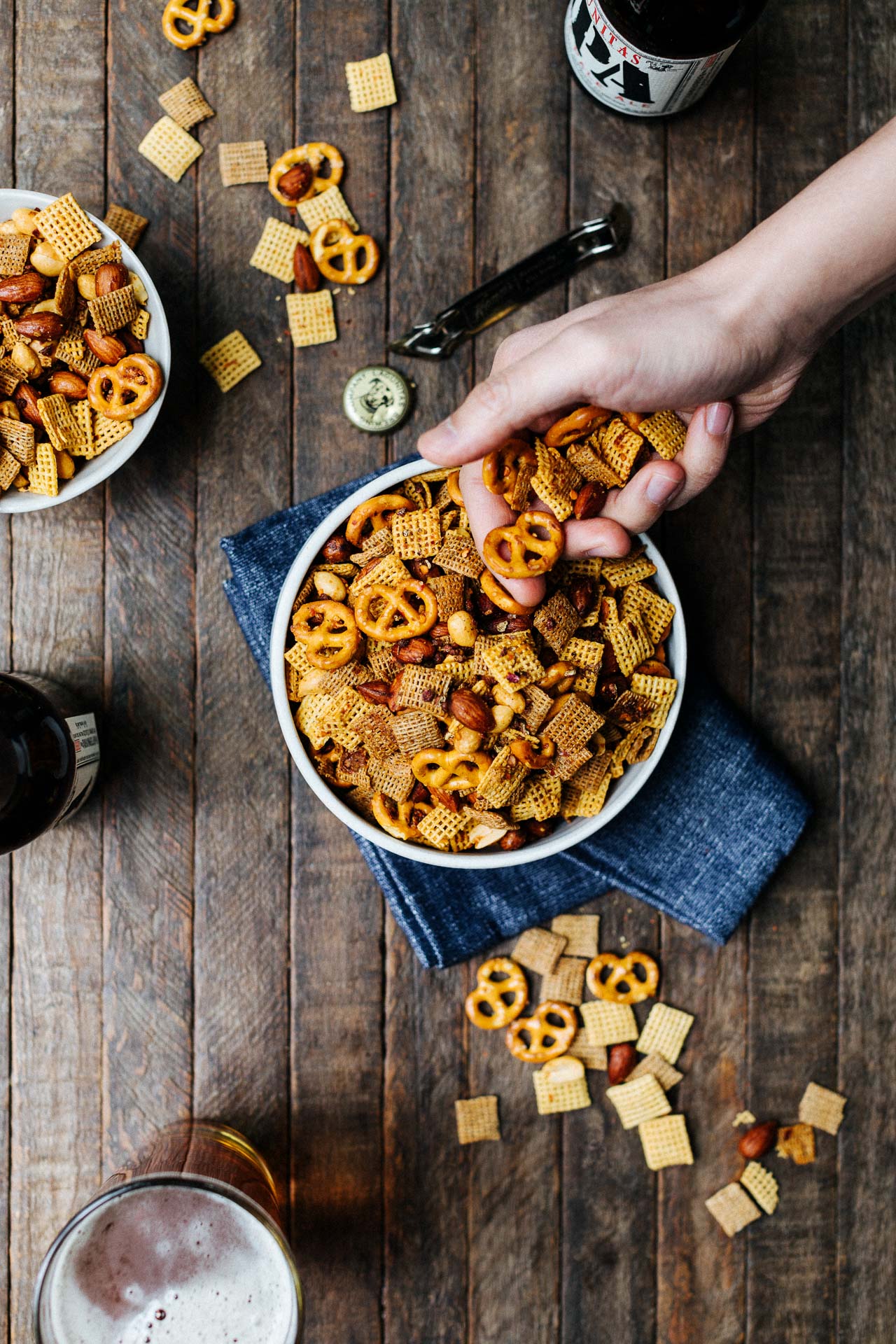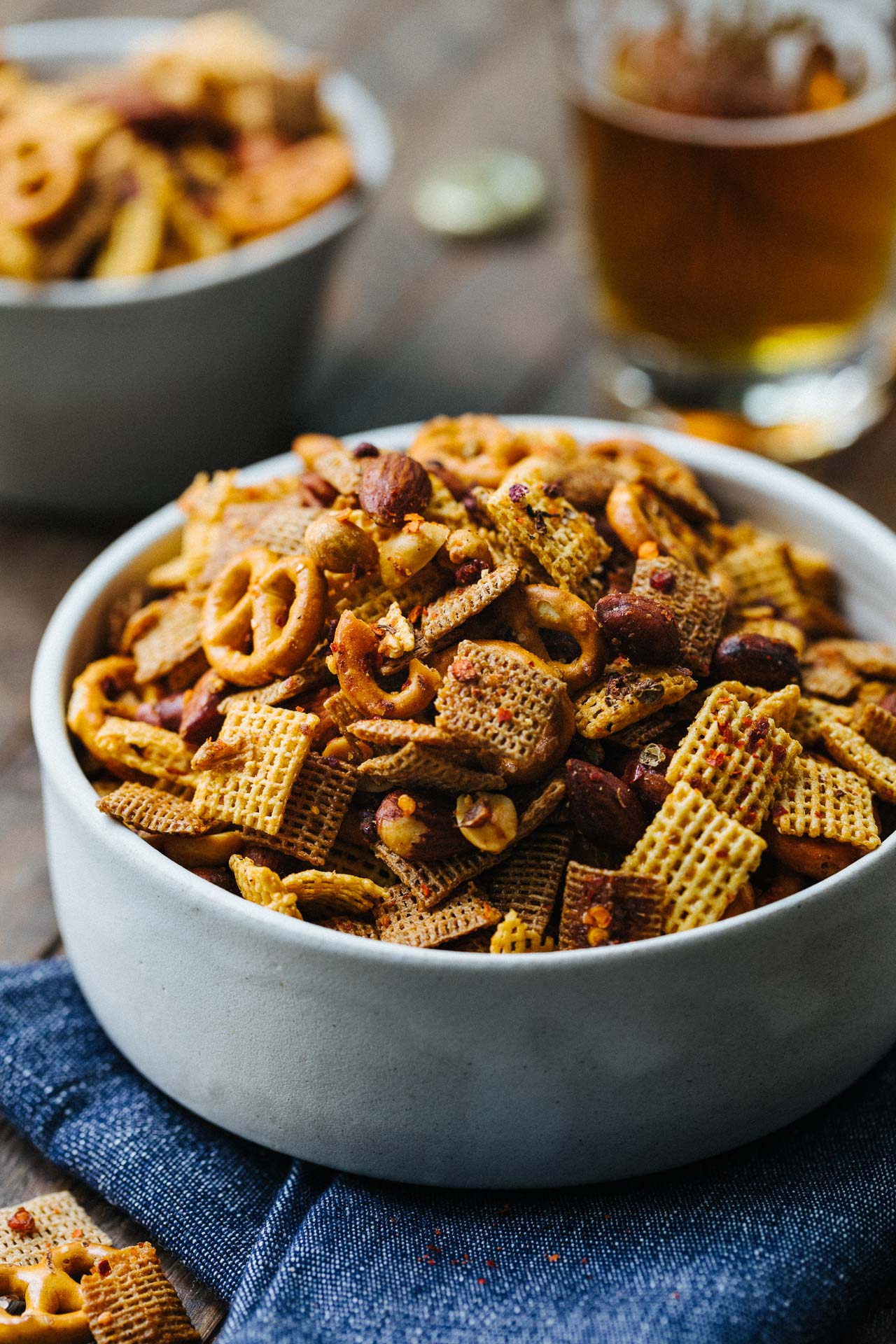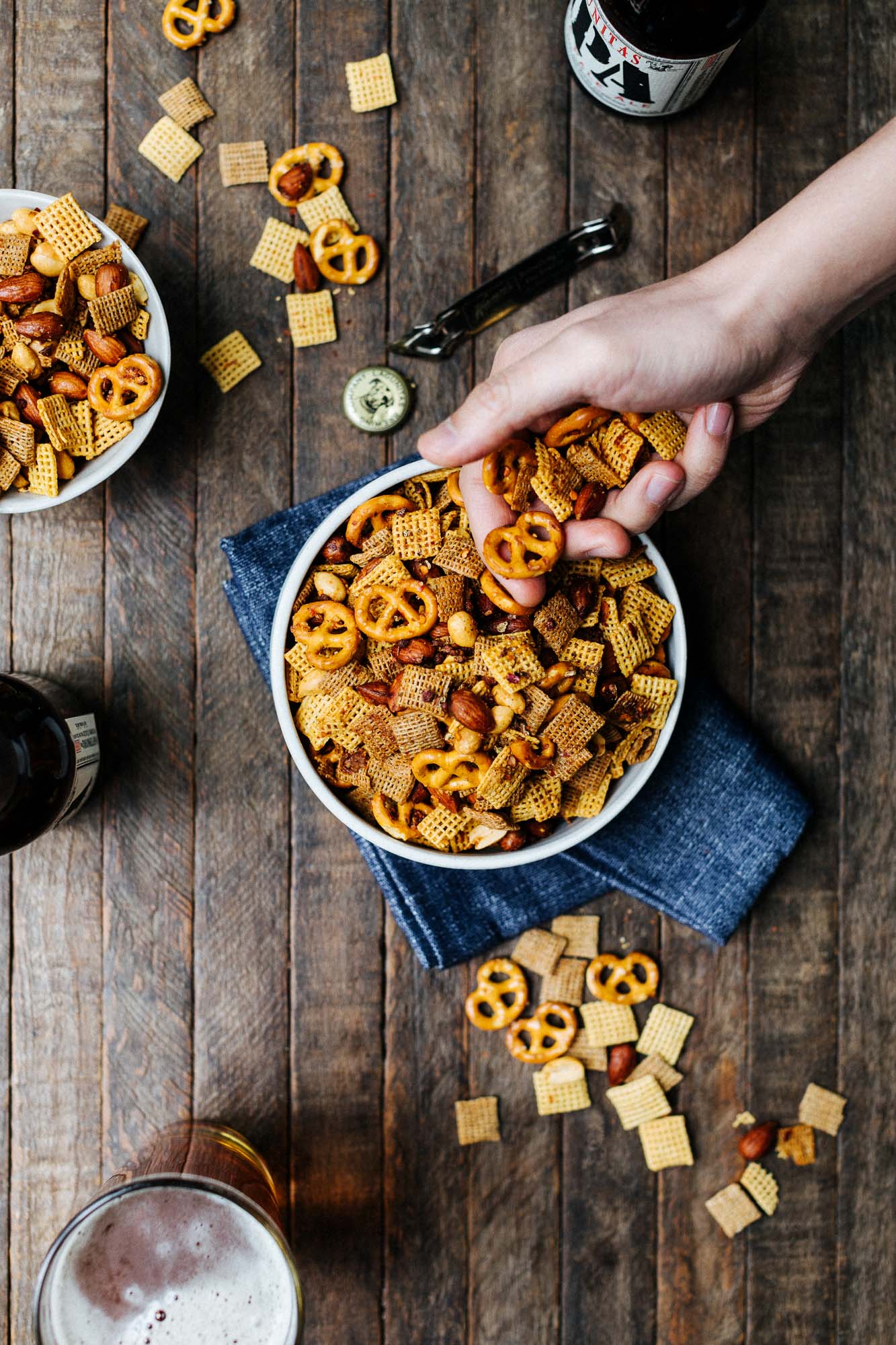 INSTRUCTIONS
Lightly grind the peppercorns in a mortar in pestle so they're in smaller pieces, but not as fine as a powder. Combine the ground peppercorns, five spice, chili flakes and salt in the melted butter and whisk together.

Combine corn and wheat Chex with peanuts, almonds and pretzels.

While the butter mixture is still warm, toss the mix with the butter and toss to evenly coat as much as possible. Spread on a baking sheet until butter is cool.
(images by HonestlyYUM)