I've been on a coconut kick lately. I'm hooked on coconut water and obsessed with coconut jam. Naturally, I love coconut cake. This recipe is an adapted version of Ina Garten's coconut cake recipe, which of course is amazing. I've made it many times and it's always a hit. As much as I love coconut, I actually don't really like the texture of sweetened shredded coconut so I've omitted it from the batter and instead brushed the layers of cake with a reduced coconut glaze. And lastly, this recipe calls for a cream cheese frosting, which is my absolute favorite.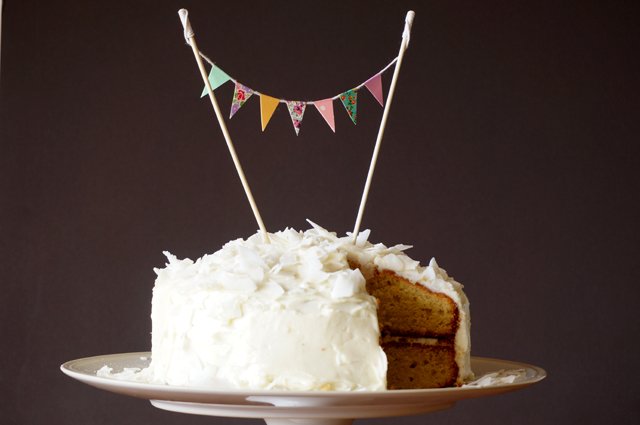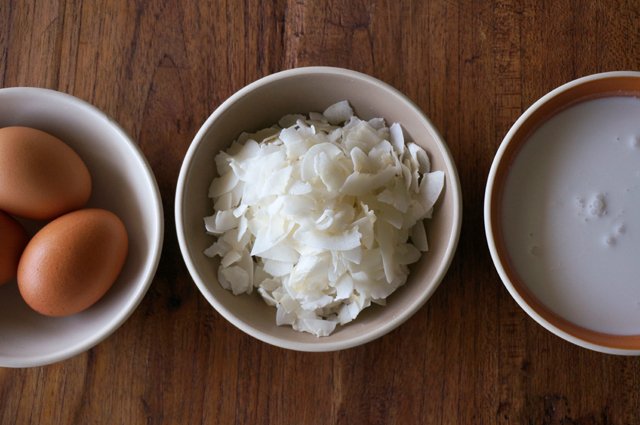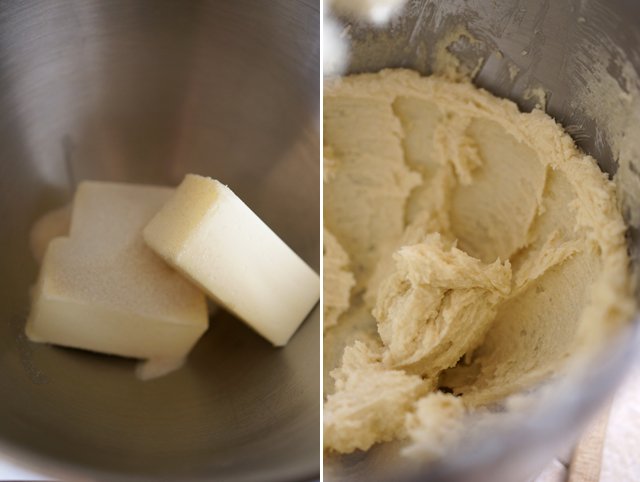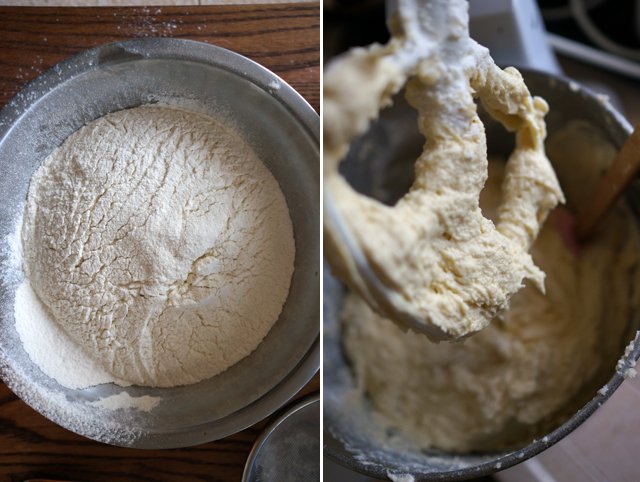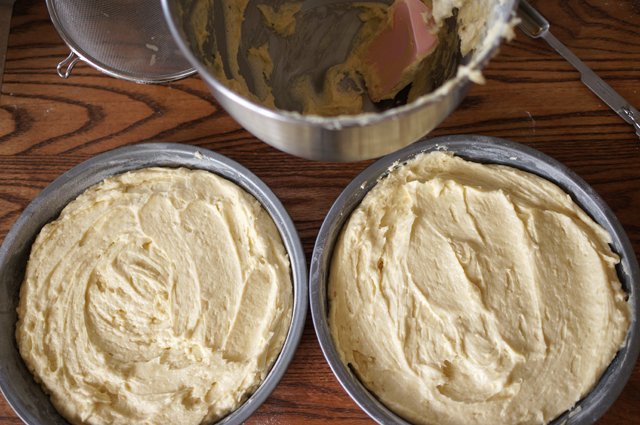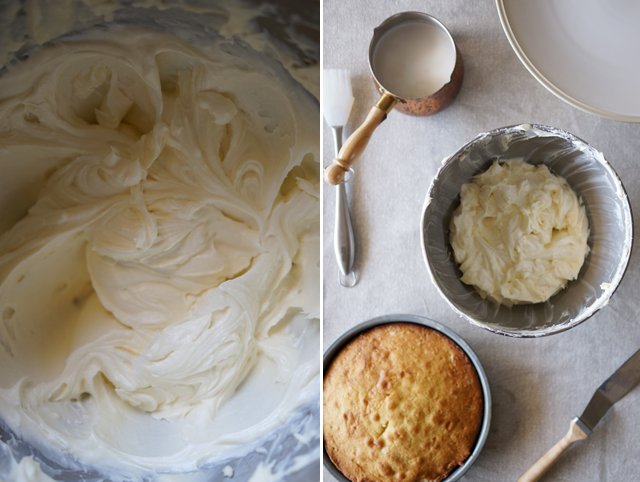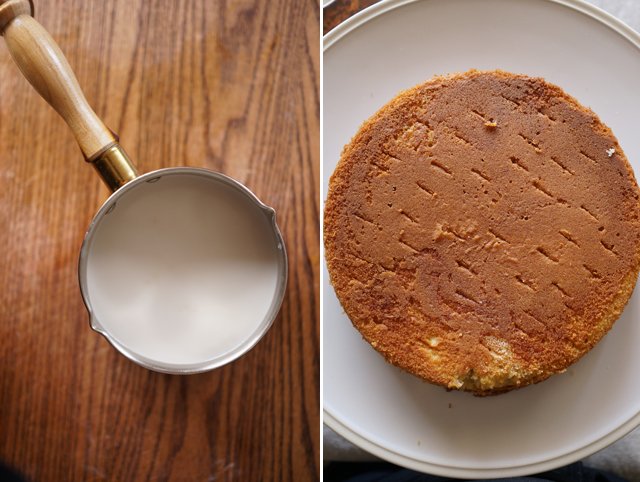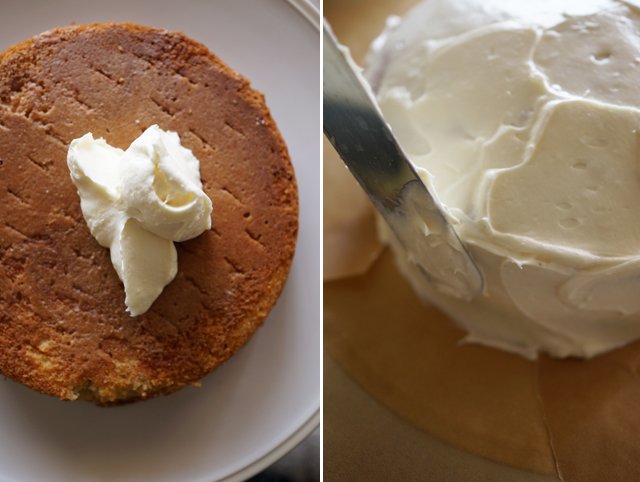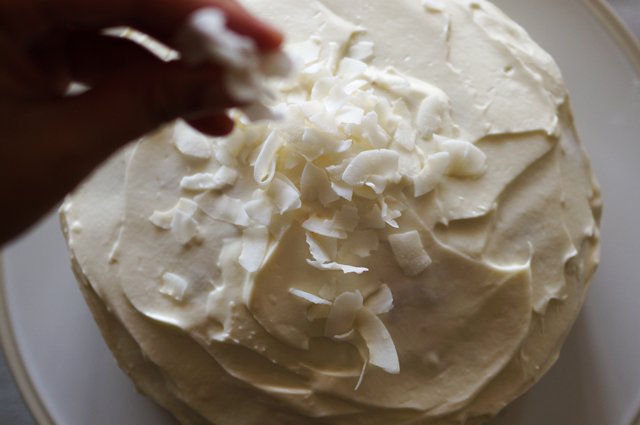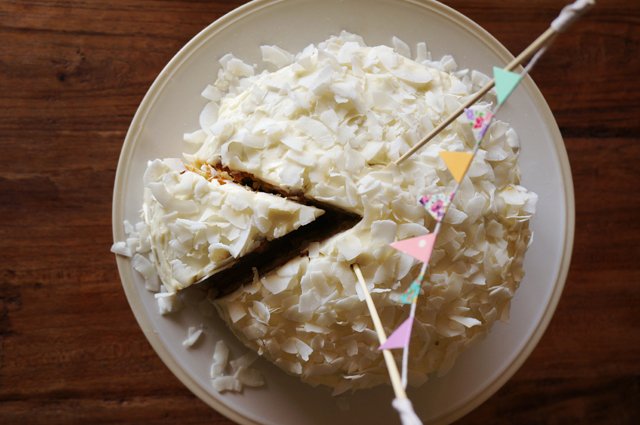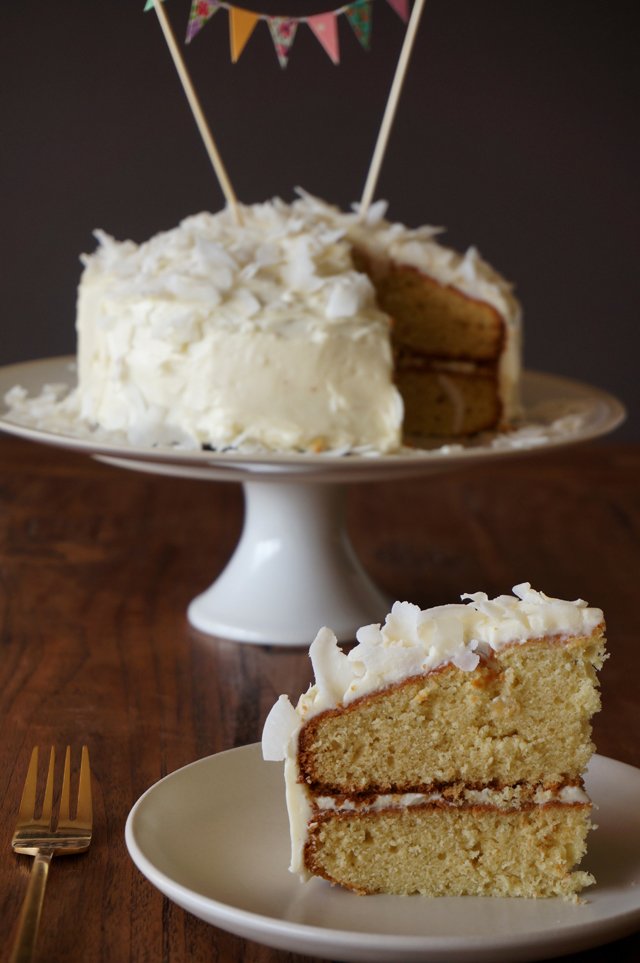 INGREDIENTS
Coconut glaze ingredients
INSTRUCTIONS
Preheat the oven to 350 degrees with the rack positioned in the middle. Grease two 9-inch round cake pans with butter and dust lightly with flour. I used non-stick pans, but if you're using regular pans, line with parchment paper.

In a bowl of an electric mixer fitted with a paddle attachment, cream butter and sugar on medium-high speed for 3-5 minutes, until light yellow and fluffy. Crack eggs into a small bowl and with mixer on medium speed, add eggs one at a time, scraping down the bowl once during mixing.  Add vanilla and almond extracts and mix well. The mixture might look curdled, don't be concerned.

In a separate bowl, sift together the flour, baking powder, baking soda, and salt. With mixer on low speed, alternately add the dry ingredients and the milk to the batter in three parts, beginning and ending with dry ingredients.  Mix until just combined. Pour batter evenly into two greased pans and smooth the top with a knife.

Bake for 45-55 minutes, until tops are browned and a cake tester comes out clean. Cool on baking rack for 30 minutes, then turn the cakes out onto a baking rack to finish cooling.

For the frosting, in the bowl of an electric mixer fitted with a paddle attachment, combine cream cheese, butter, vanilla, and almond extract on low speed. Add the confectioners' sugar and mix until just smooth.

To make the glaze, heat the coconut milk and sugar over high heat until it begins to boil stirring occasionally. Lower heat and continue to simmer until it has reduced to about half or for about 10 minutes. 

When ready to assemble, trim the top of one layer of cake so it is even and flat (and consume scraps!).  Lay the bottom layer cut side down and pierce several times with a knife and brush with coconut glaze several times.

Spread the bottom layer with frosting. Place the second layer on top, top side up, and pierce the surface with a knife and brush with the coconut glaze. Frost the top and sides.

To decorate the cake, sprinkle the top with coconut shreds and serve at room temperature.
(all images by HonestlyYUM and recipe adapted from Barefoot Contessa)