2017 has been a doozy. It was the year that I learned that a yam is a sweet potato. And a sweet potato is, in fact, not a yam! I apologize in advance if this is old news to you but in all seriousness, I always thought the two were one and the same. But clearly, I've been living under a rock. A big, starchy yam rock. Regardless, I'm just relieved to say, with pride, that we're preparing sweet potatoes today in a way that will make you want eat them like this all season long. Gratin-style. Just like our potato gratin, the sweet potatoes are baked to tender perfection in mixture of heavy cream and all the warm and cozy spices like cinnamon and nutmeg, and topped off with a nutty and buttery streusel topping. If I were you, I wouldn't wait to devour this until dessert. Trust me, you'll want to bring it out to your Thanksgiving table as a side dish. It's that good.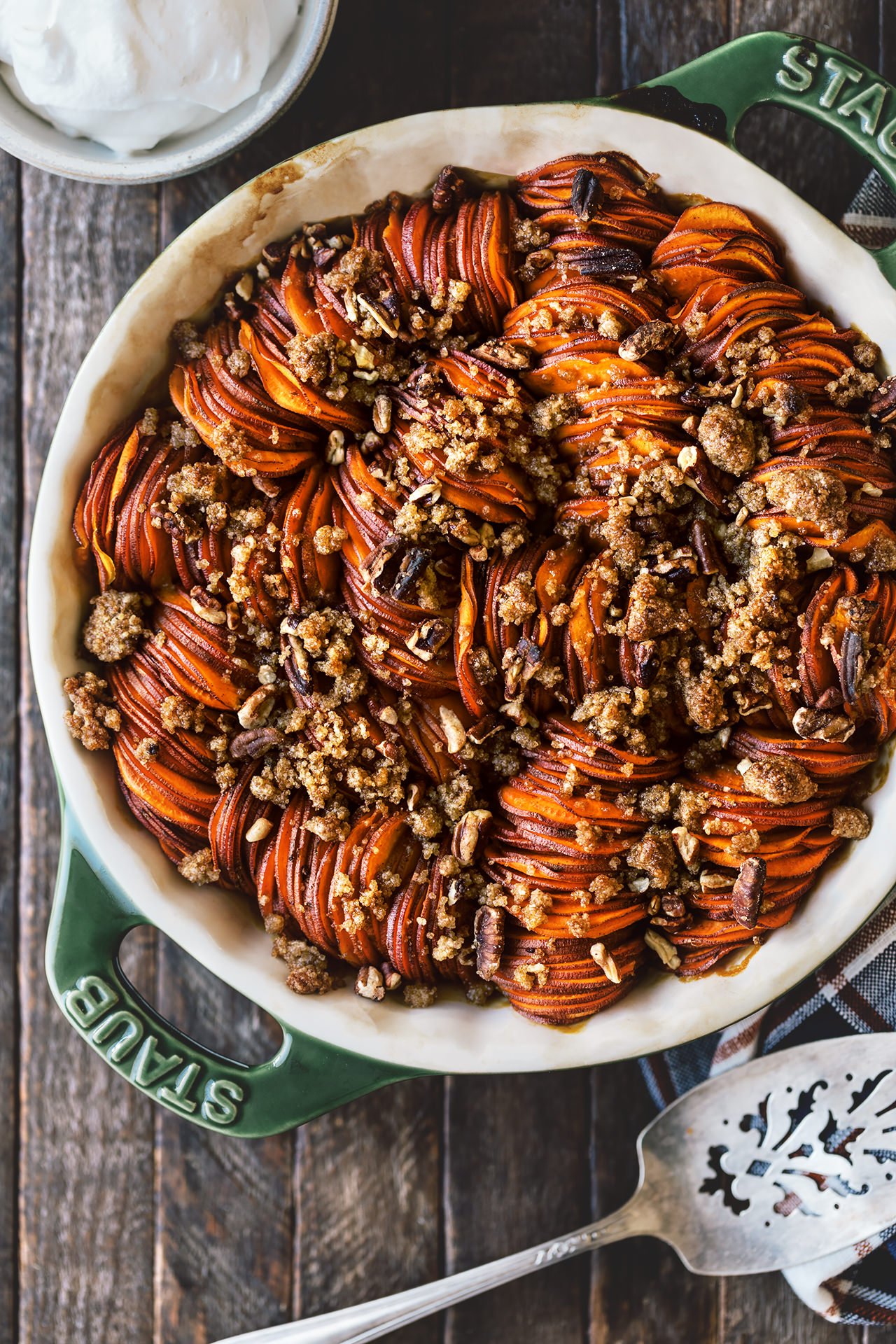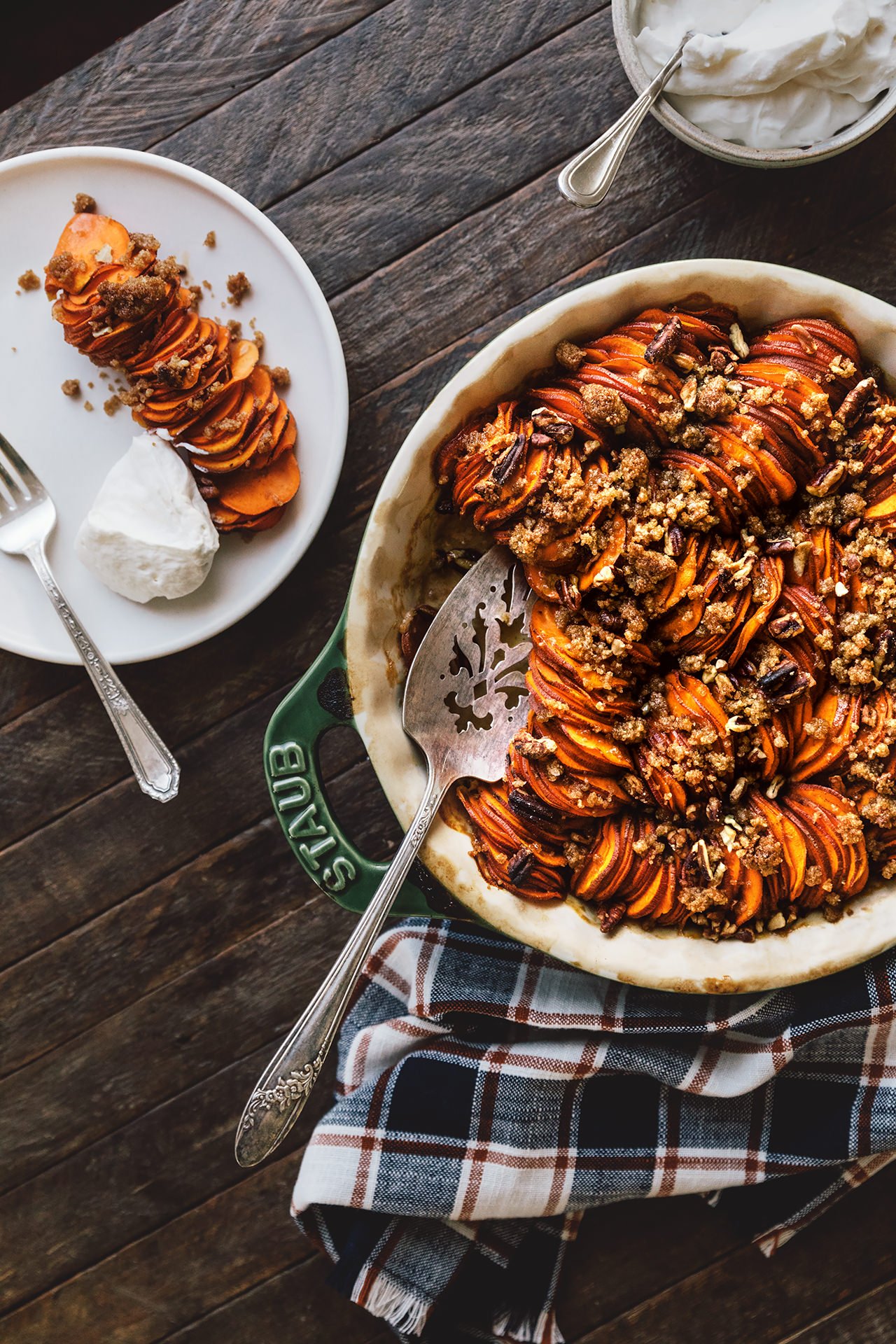 INSTRUCTIONS
Preheat the oven to 375°F

Thinly slice the sweet potatoes crosswise using a knife or mandoline.

Warm one cup of heavy cream over low medium heat and add brown sugar. Stir until the sugar dissolves.

Pour the rest of the heavy cream and the sugar and cream mixture into a large mixing bowl. Wisk in nutmeg, cinnamon and salt.

Toss the sweet potato slices into the cream mixture, making sure all the slices get coated.

Arrange vertically and compactly into a buttered gratin or casserole dish.

Bake for an hour, covered, until the potatoes are tender.

Increase oven temperature to 425°F. Sprinkle streusel on top and bake for an additional 25-30 minutes, uncovered, until the sides are bubbling and the streusel is golden brown.
Streusel Topping
Combine the granulated sugar, pecans, brown sugar, salt and flour in a small mixing bowl.

Once the dry ingredients are evenly mixed, slowly add the melted butter. Use a fork to combine until the mixture is evenly moistened and reaches a chunky consistency.

Set aside.