I always like to add soup to our Thanksgiving spread. It makes for a convenient and delicious side dish that can be easily made ahead of time and re-heated on the stove (always a good idea when most Thanksgiving dishes are competing for precious oven space). Kabocha squash is my favorite squash. It has such a great and complex flavor and has a better texture than other squash like butternut or acorn. This soup incorporates ginger and miso to showcase the kabocha and I like to top mine with something crunchy like black sesame seeds and Crunch Dynasty, a crunchy condiment of shallots, garlic, ginger and chiles. This is such a gorgeous and vibrant dish to make for Thanksgiving or any other day!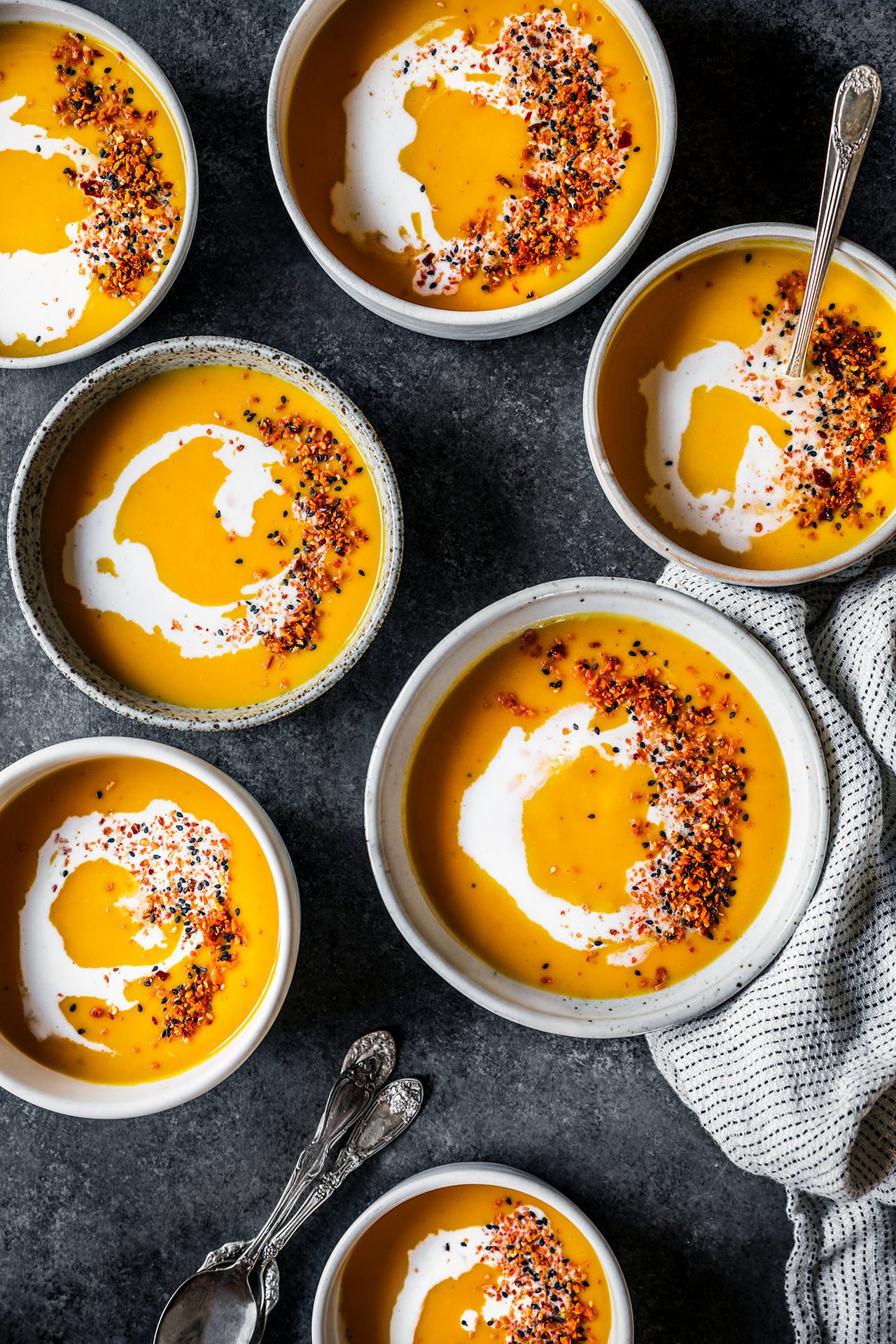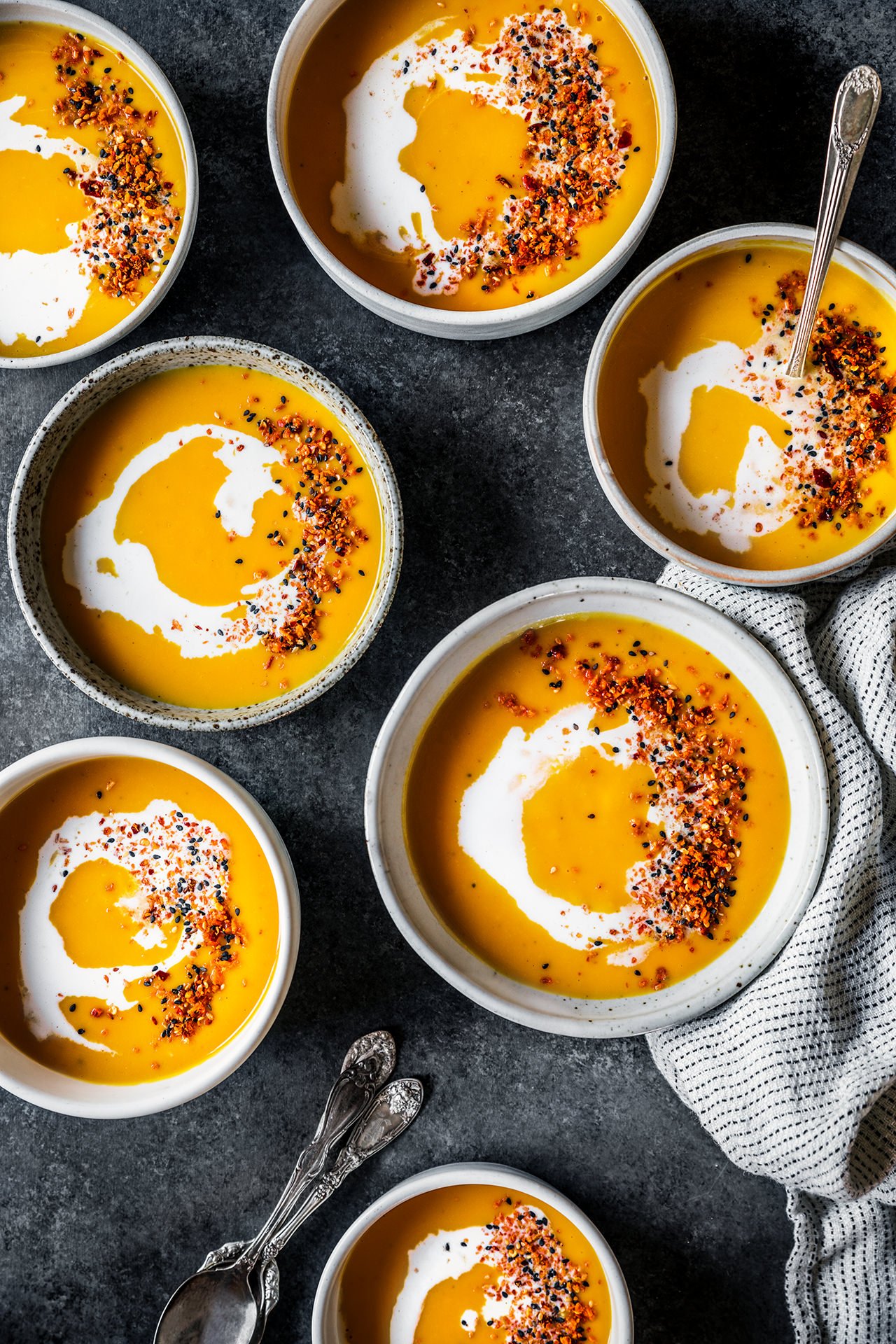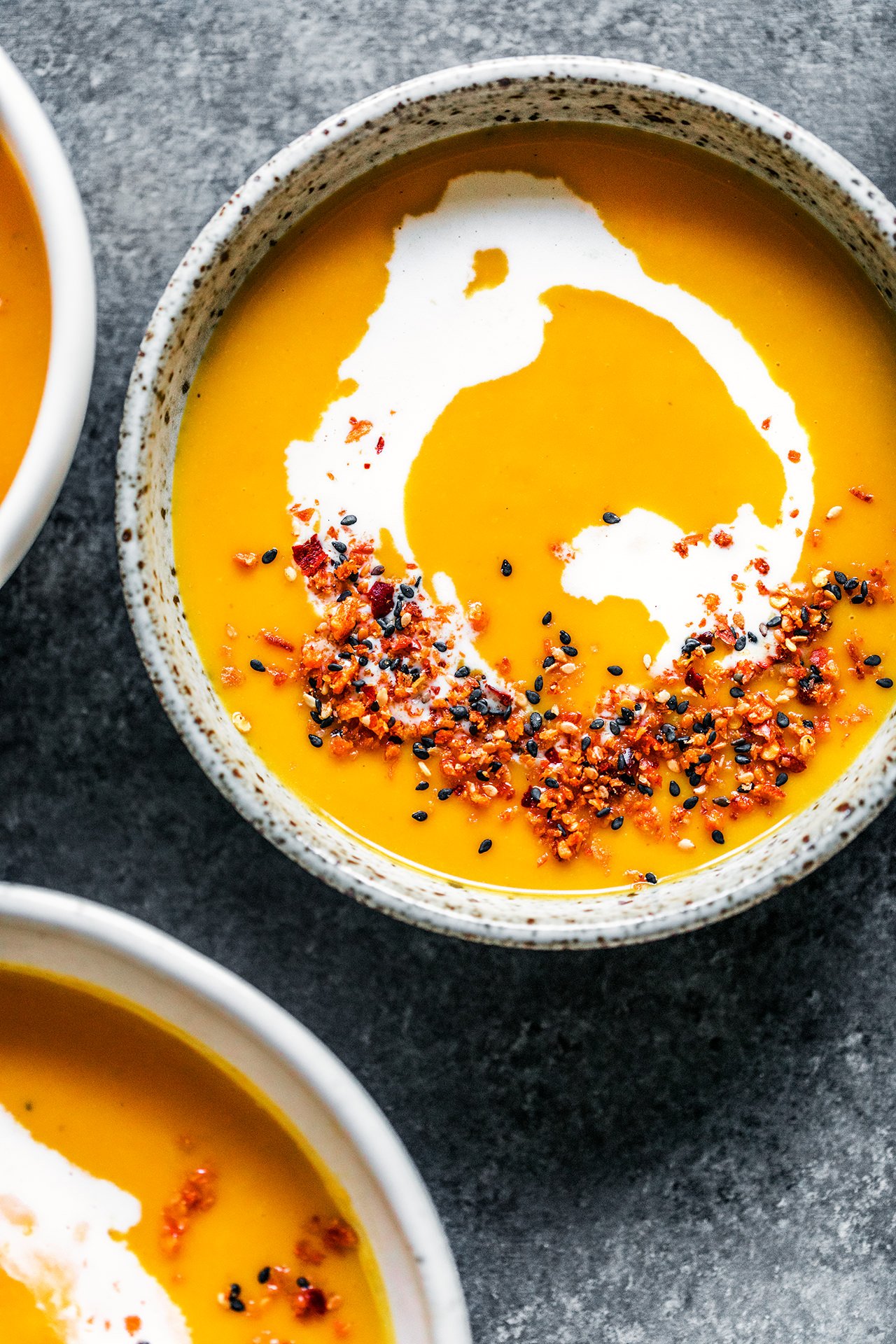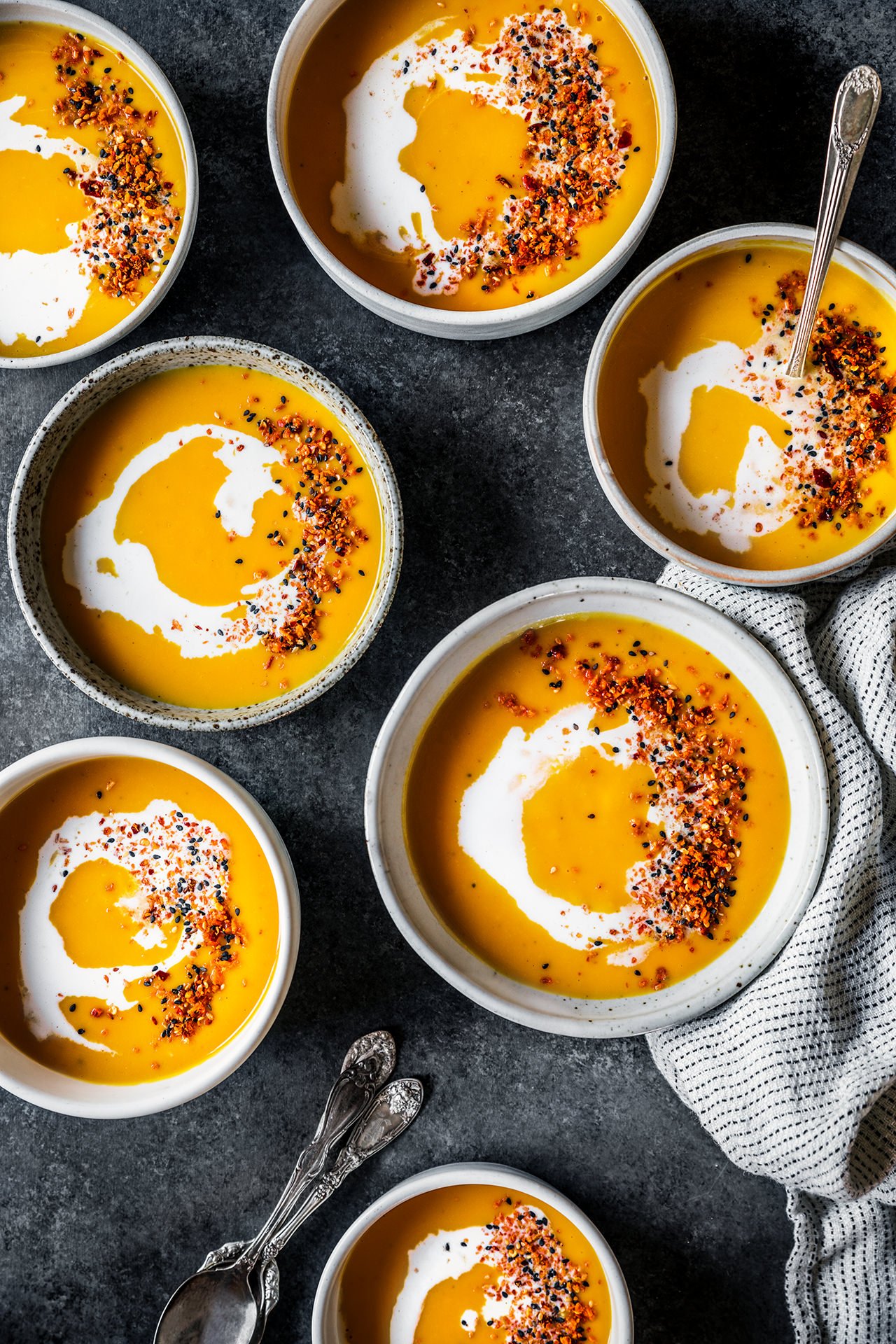 INSTRUCTIONS
Preheat the oven to 400 degrees. Quarter the kabocha squash and scoop out the seeds. Coat in a couple tablespoons of oil and season with salt. Place on a baking sheet and roast for 20-25 minutes or until the squash is fork tender.

Allow to squash to cool enough to handle and scoop out the flesh. Place in a blender. Heat the chicken broth until it starts to simmer. Add the chicken broth, sesame oil, miso paste, coconut milk and ginger and blend until smooth. If you are making this head, you can skip heating the chicken broth and blend everything together and re-heat on the stove when you're ready to serve.

Season to taste. Add a little salt at a time-- the soup will already be pretty salty from the miso. Sprinkle black sesame seeds and/or Crunch Dynasty. Drizzle extra coconut milk over the bowls of soup.
(images by HonestlyYUM)