Churros are probably my favorite sweet – their crunchy fried exterior and moist interior is irresistible. I've tried many churro recipes before and played around with just as many shapes. Frying is not a glamorous job and frankly, it's rather tedious and messy. So instead of standing over hot oil, carefully pipping in a couple of churros at a time, I decided to scoop small spoonfuls into the frying oil. The results were amazing. It's as if a donut hole married a churro and created a beautiful child! Honestly, YUM.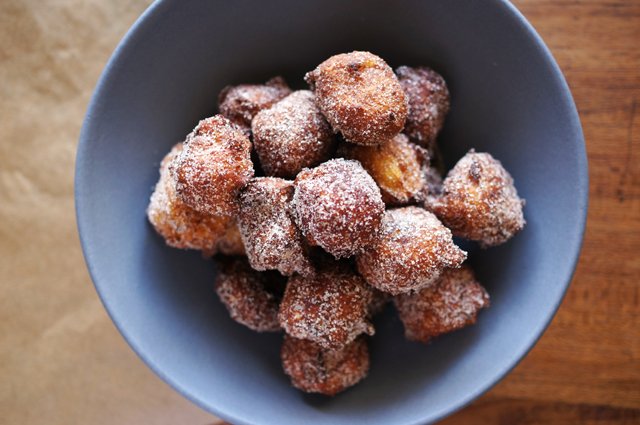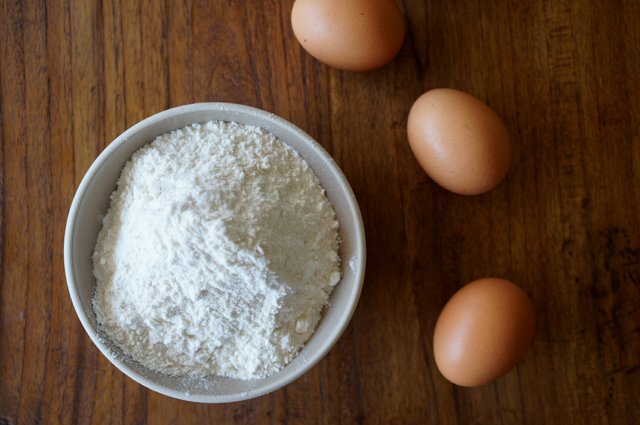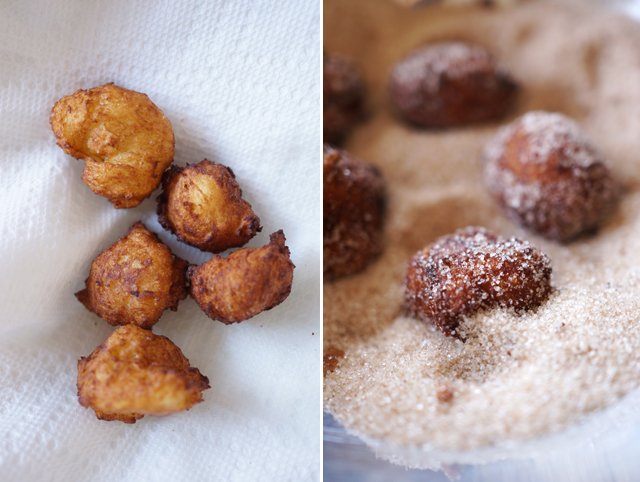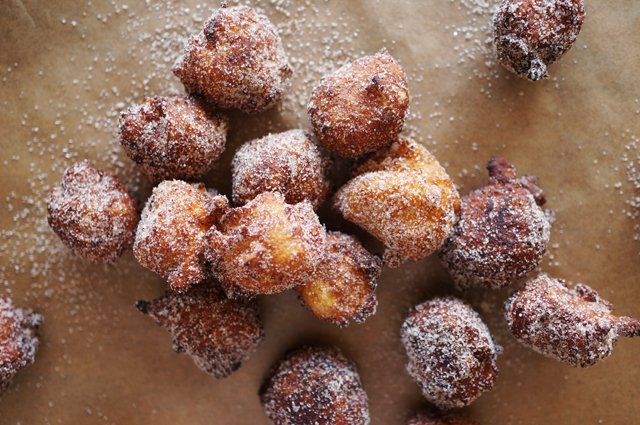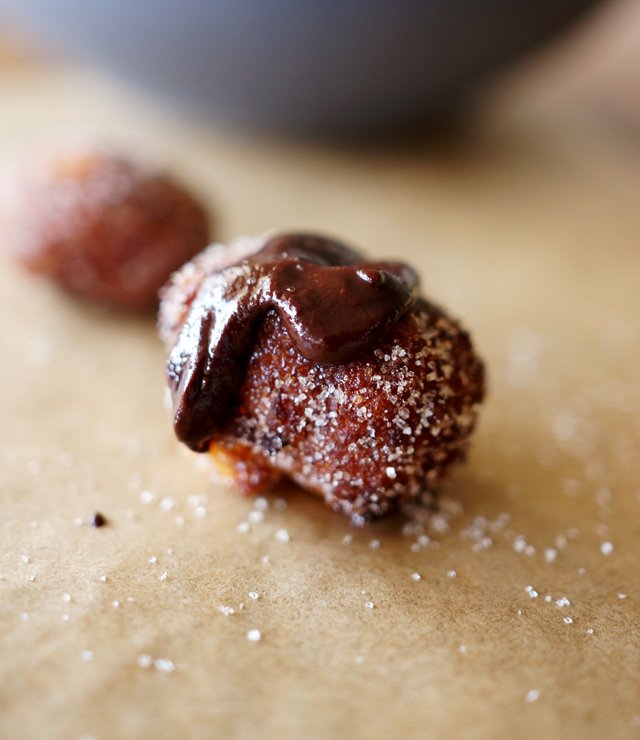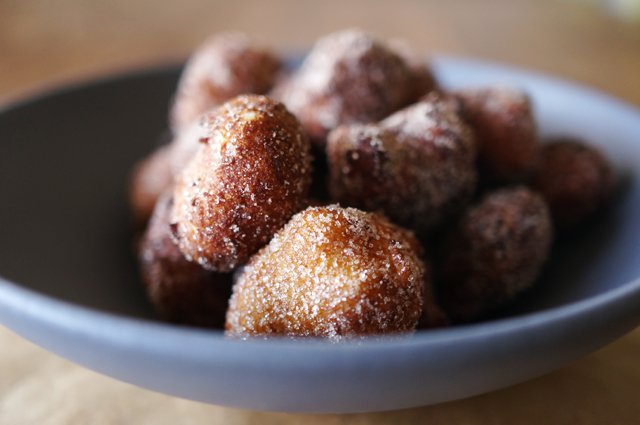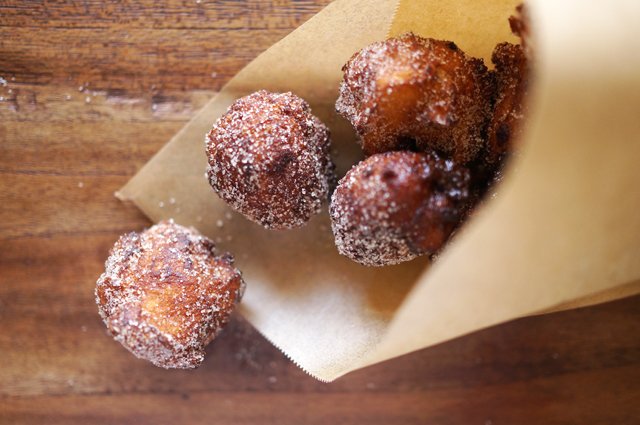 INSTRUCTIONS
In a medium sized pot, heat the milk, butter, and salt until it starts to boil. Remove the pot from the heat and using a wooden spoon vigorously mix the flour into the milk. Let the dough cool a bit and then using beaters on low speed, add one egg in at a time incorporating the eggs into the dough. You can also transfer the dough into a stand mixer and do this. Let the batter rest for at least 2 hours.

Heat the oil about 3 inches deep in a pot until it reaches 350 degrees. Then use two spoons to form a ball and drop the dough into the oil. Don't make them too big otherwise the inside won't cook. Fry in batches for about 1-2 minutes then turn them over and cook for another 1-2 minutes (this will vary depending on the size of the balls)

Let them drain on paper towels. Combine the sugar and cinnamon in a bowl and while they are still warm, toss the churros in the sugar cinnamon mixture.
(images by HonestlyYUM)