We tried 16 of the most outrageous ice cream toppings that we could think of and documented the taste test. Honestly, we expected most of these to taste horrible (on paper they sure sounded disgusting), but we were all shocked by how many were actually really good! This idea was inspired by comments to our vanilla ice cream with olive oil and sea salt recipe— in fact, we got some crazy combos ideas from you all on our Instagram! Todd, Erica and I had different opinions about each of these so we each gave our own rating for these toppings. Have you given any of these combos a try? Do you have any outrageous ice cream toppings you love? Let us know and we'll incorporate it into part 2 of our taste test!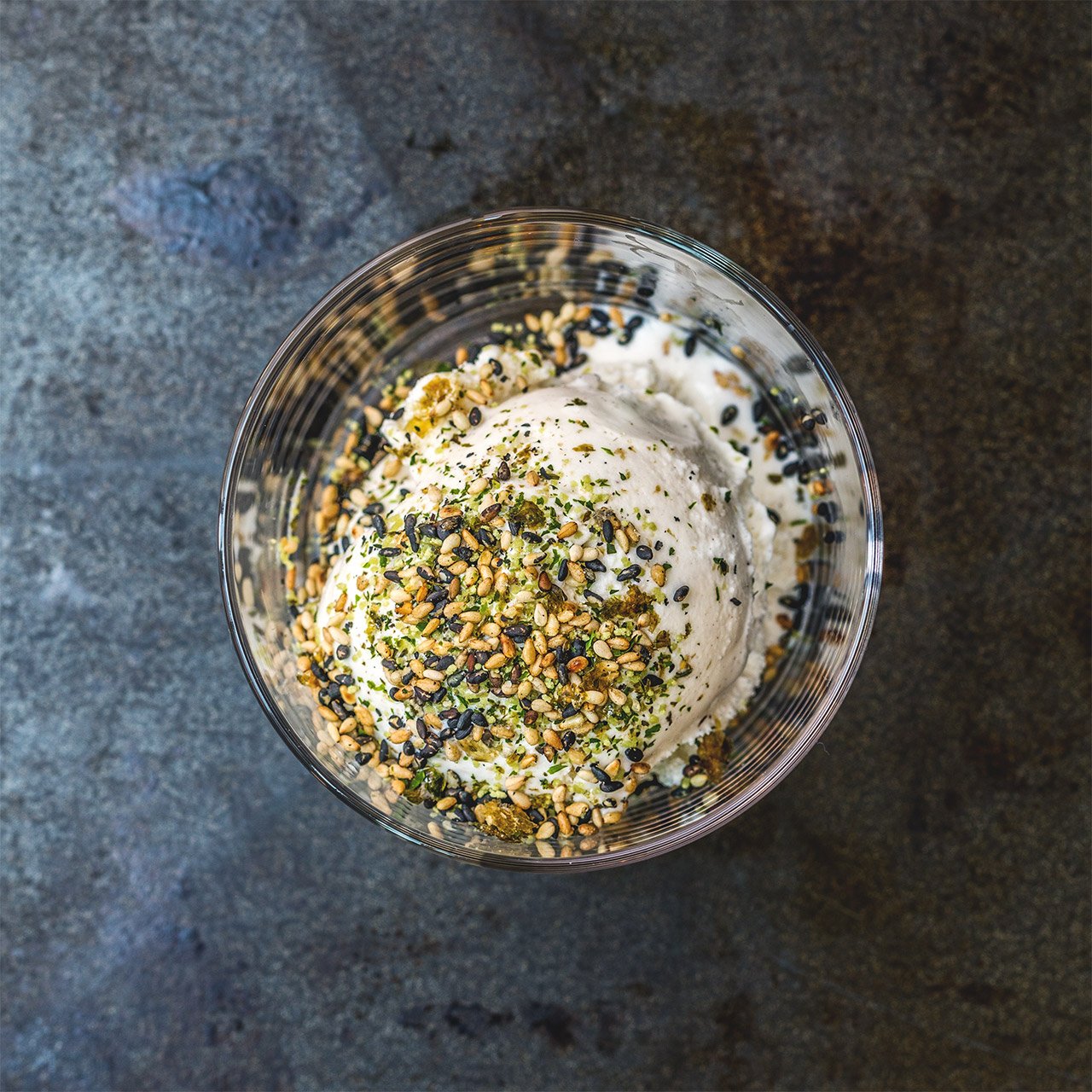 Furikake: Obvious ocean and salty flavors, but the surprise was the sesame, which really stood out and complemented the vanilla.
Erica: 10/10
Todd: 4/10
Karen: 8/10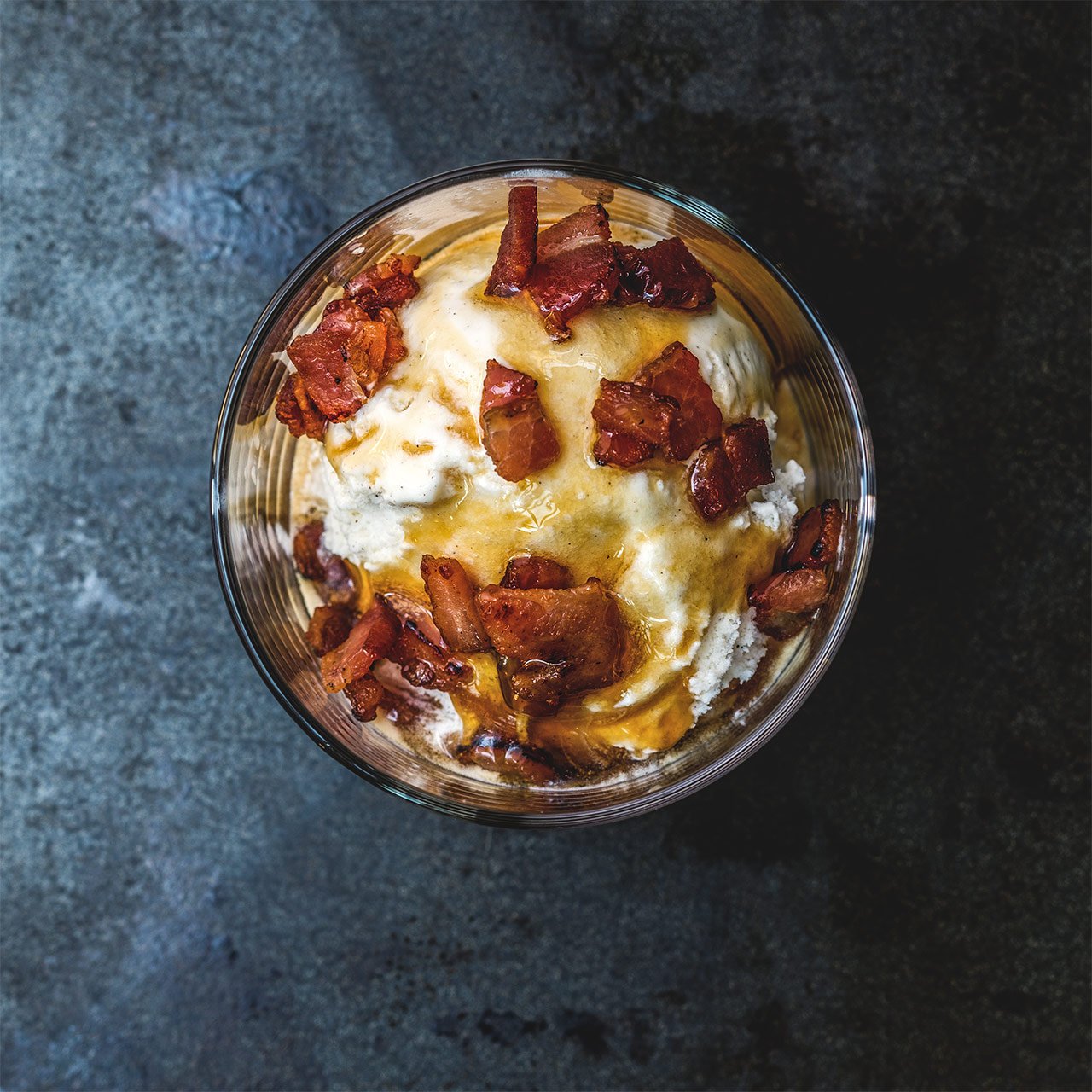 Bacon and Maple Syrup: The bacon was really the highlight here, it was like a pancake party in your mouth. Loved the saltiness of the bacon but you almost didn't even need the maple syrup.
Erica: 8/10
Todd: 7/10
Karen: 7/10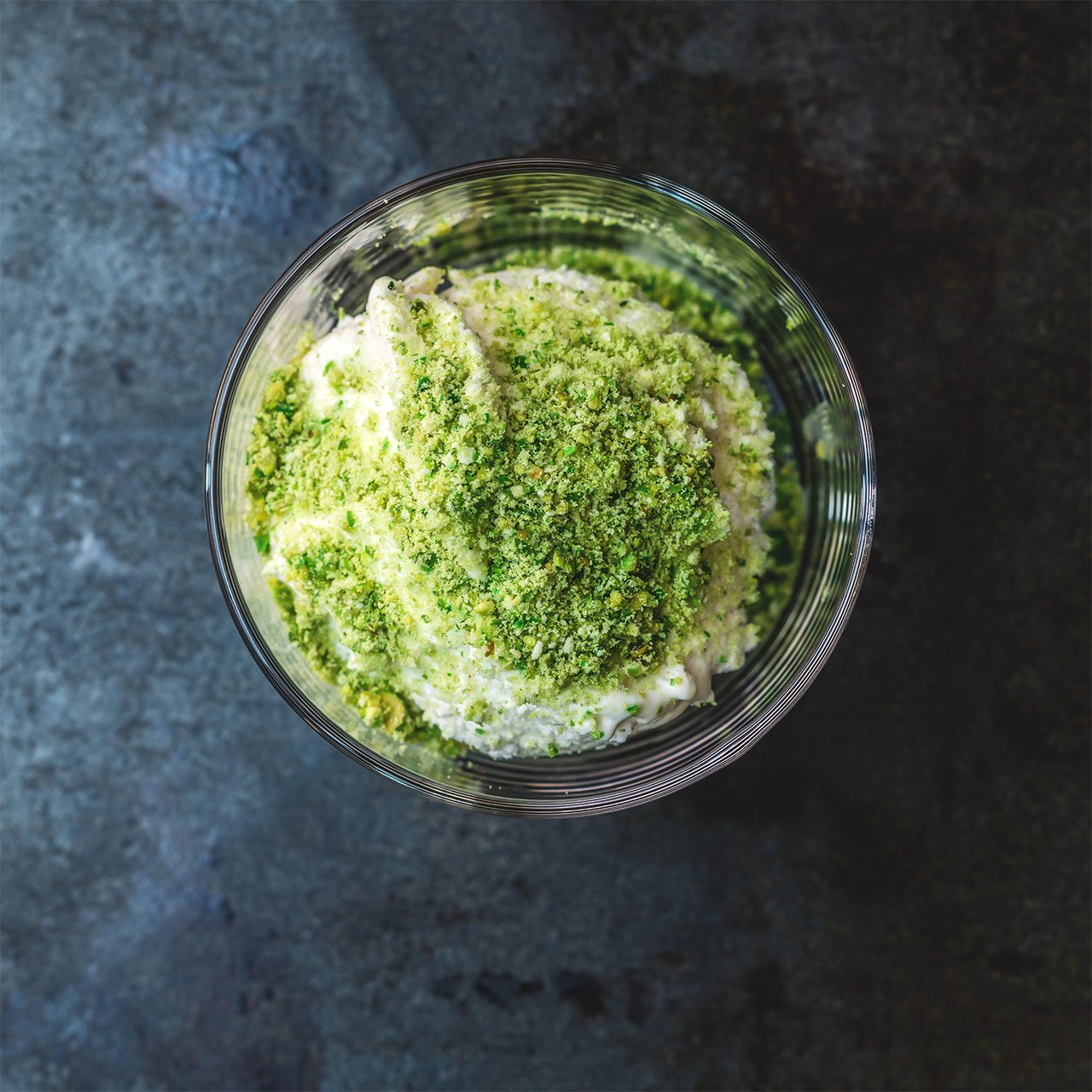 Crushed Wasabi Peas: This surpassed all our expectations! This had a really mild wasabi flavor. There was a little of that wasabi heat in your nose as an aftertaste. Erica actually hates wasabi peas but loved this.
Erica: 10/10
Todd: 9/10
Karen: 7/10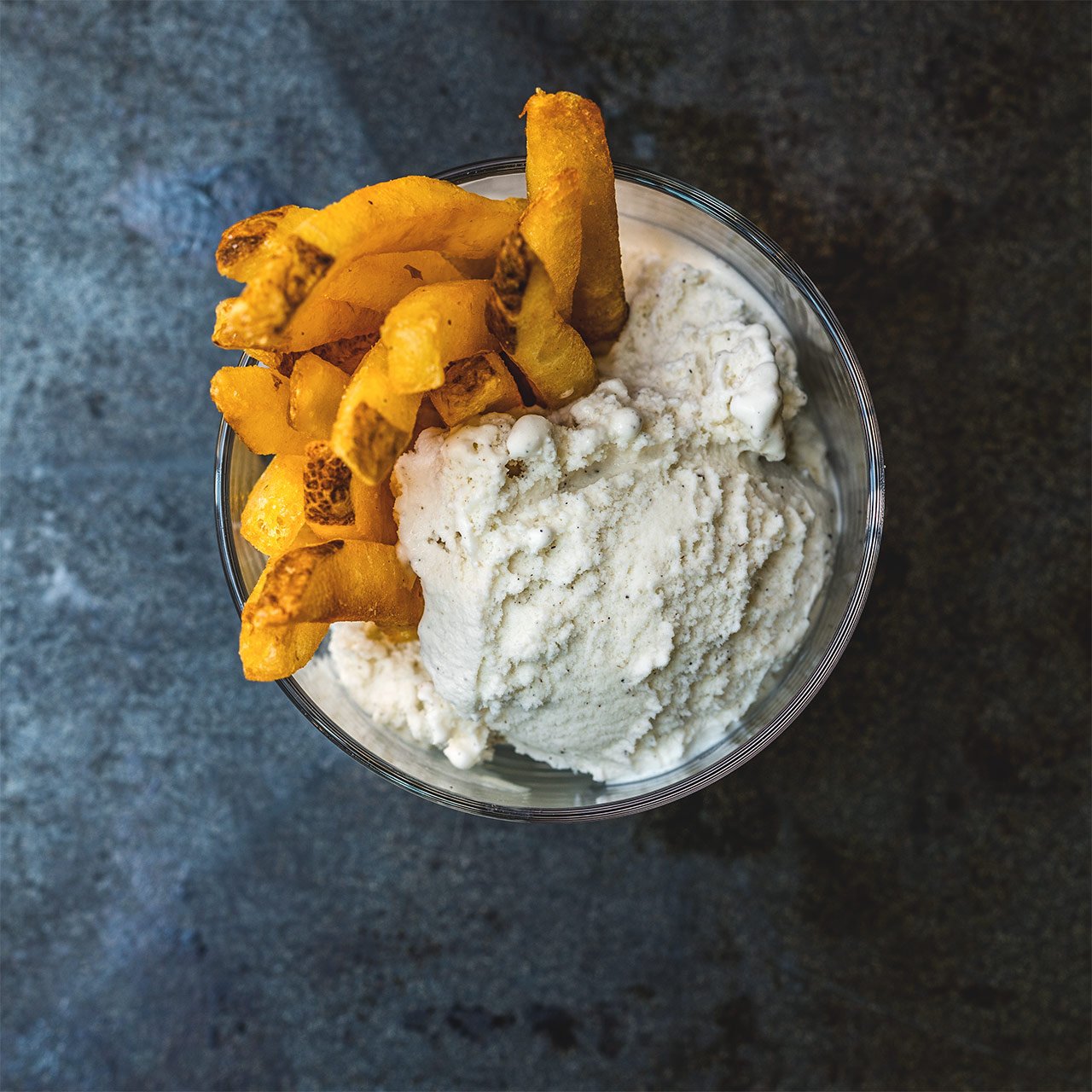 French Fries: Reminiscent of fried ice cream. Must have with hot fries so you get the contrast of cold/hot and sweet/salty.
Erica: 5/10
Todd: 7/10
Karen: 8/10
Chocolate and Aleppo Pepper: Classic Mexican chocolate flavors. With the creamy sweet vanilla, this was a classic combo that worked well together.
Erica: 7/10
Todd: 7/10
Karen: 7/10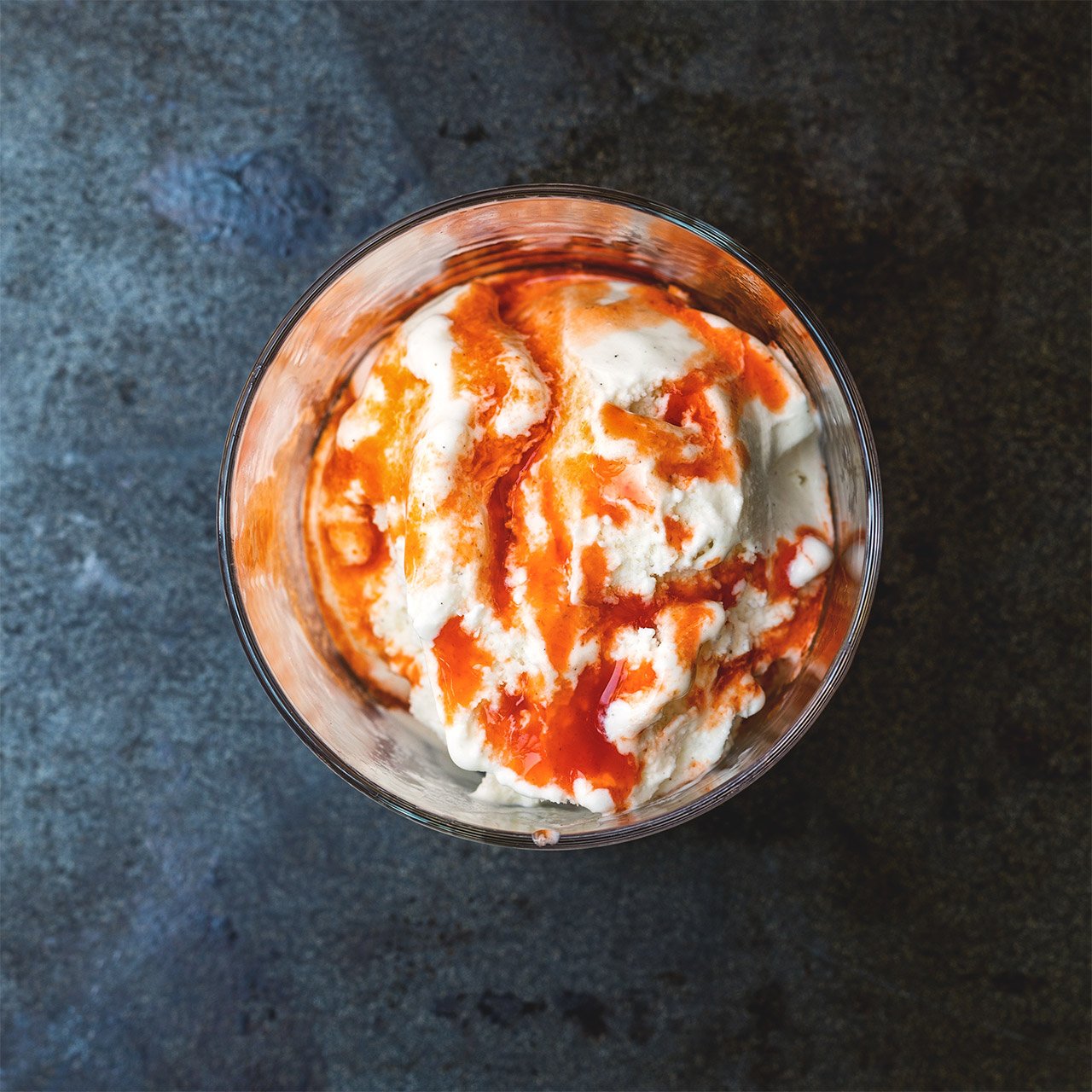 Crystals Hot Sauce: This was a polarizing topping. Todd liked it, Erica and I hated it. According to Todd, the vinegar is mellowed out by the vanilla but it does curdle the ice cream a bit.
Erica: 1/10
Todd: 7/10
Karen: 1/10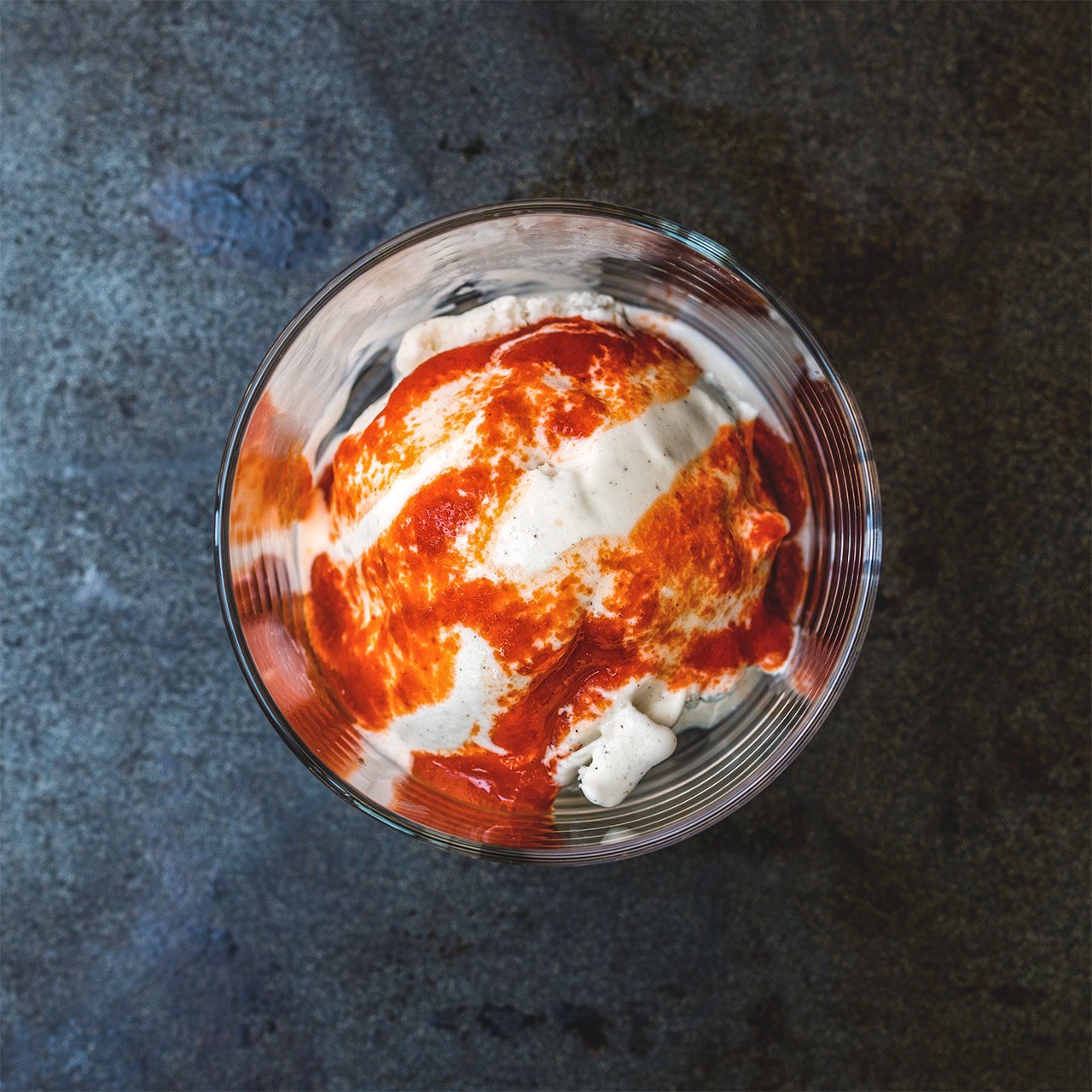 Sriracha: Ok, but not as good as the Crystals, if you like hot sauce on ice cream, that is.
Erica: 7/10
Todd: 3/10
Karen: 1/10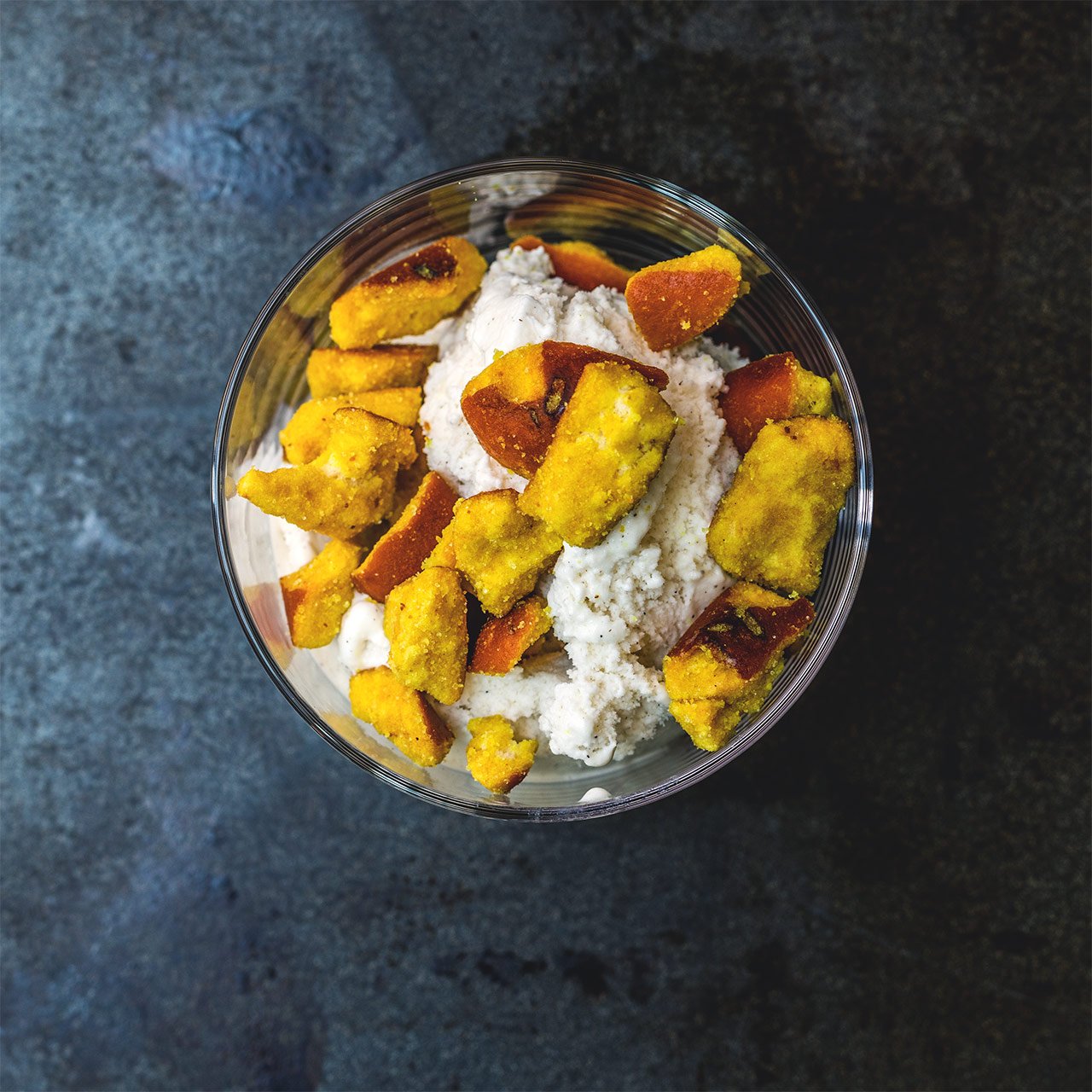 Honey Mustard Snyder Pretzels: This was too overpowering and it didn't complement the vanilla. Just tasted like you were eating an onion pretzel and ice cream separately.
Erica: 3/10
Todd: 2/10
Karen: 2/10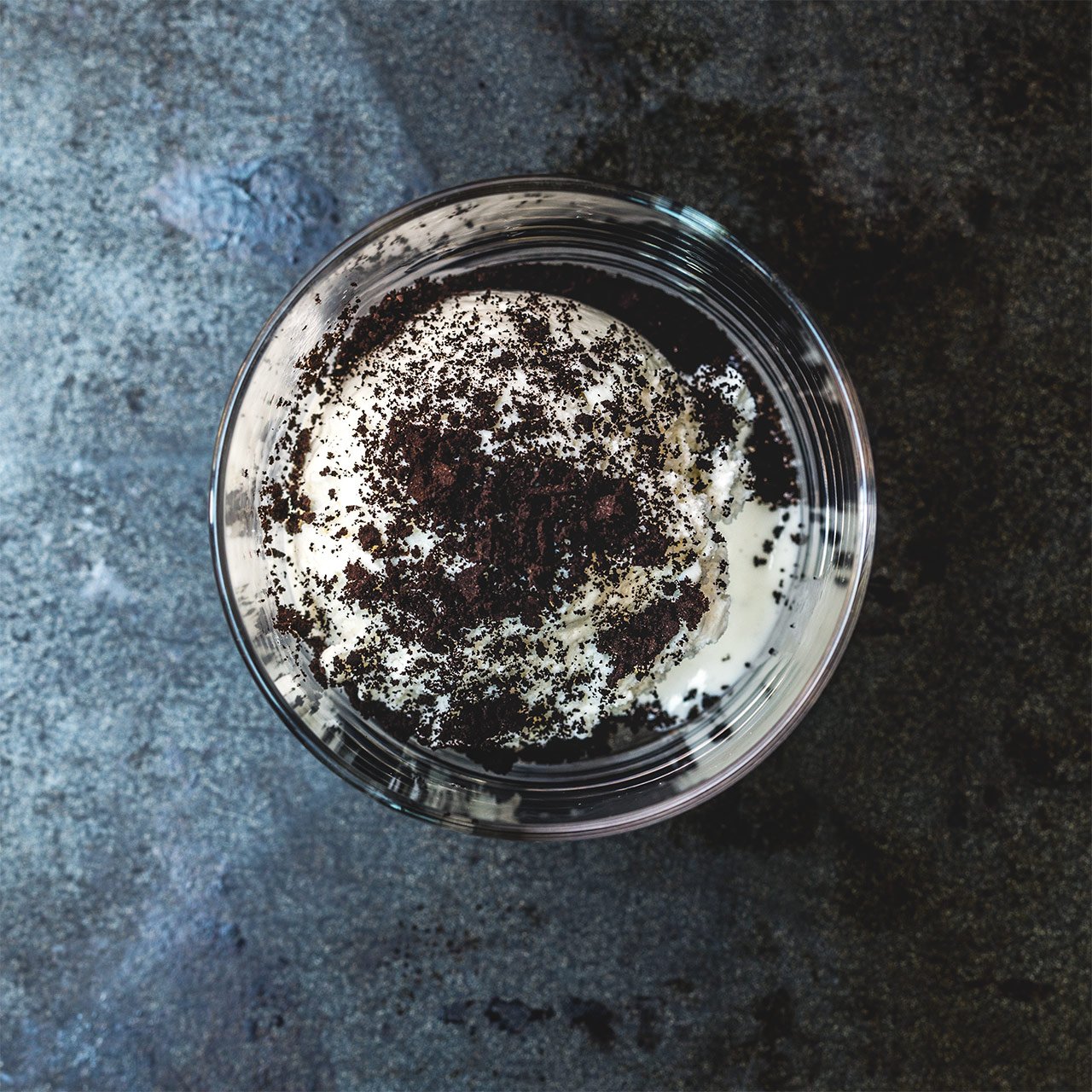 Espresso grounds: This seemed like an obvious like, but we all loved it more than expected, especially since we are all fans of coffee ice cream. We didn't mind the texture of the grounds either.
Erica: 9/10
Todd: 10/10
Karen 9/10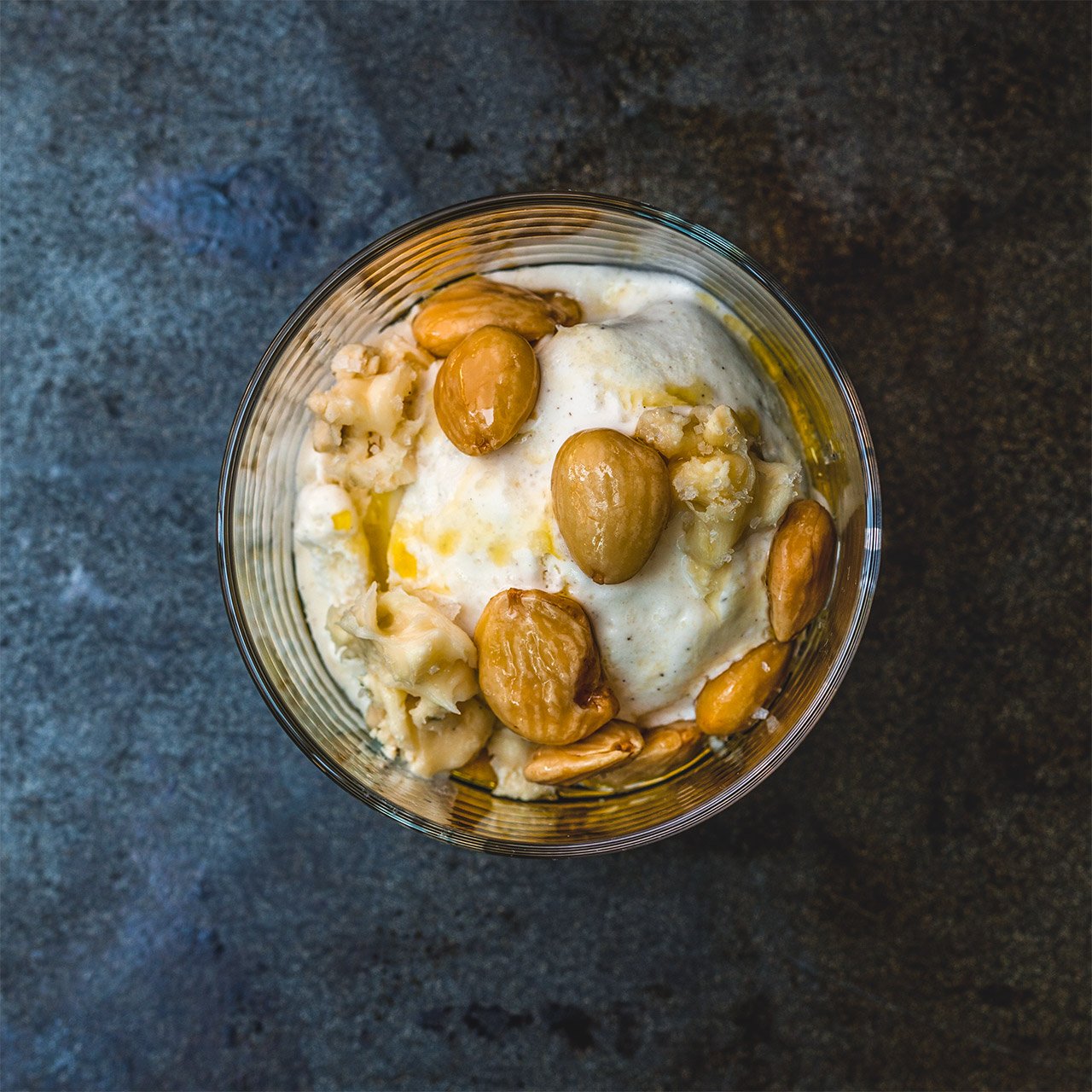 Gorgonzola, Olive Oil and Marcona Almonds: Everyone actually liked this. We can't explain why, but this was the biggest shocker of the group!
Erica: 8/10
Todd: 7/10
Karen: 8/10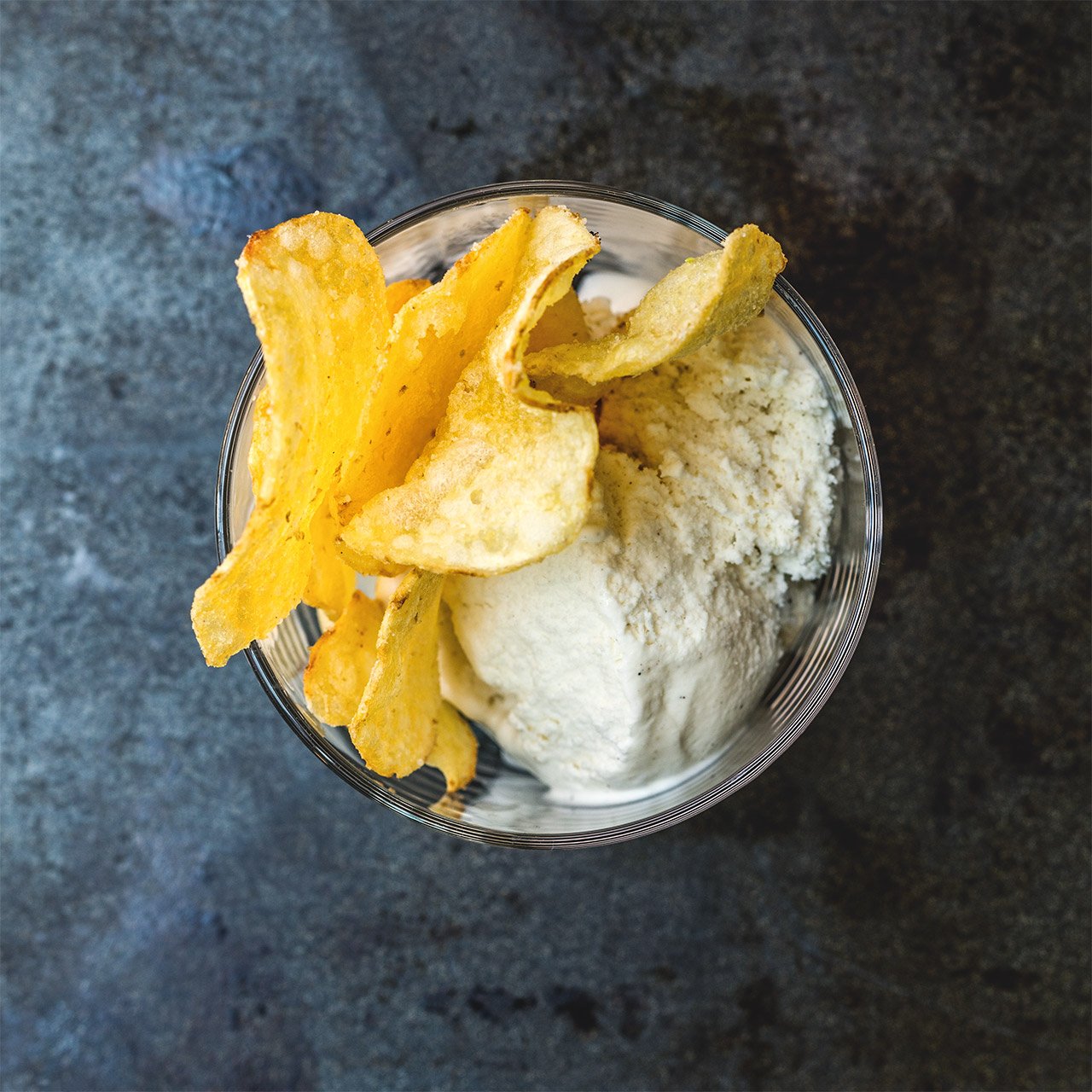 Salt and Malted Vinegar Potato Chips: This was pretty gross (and we all love vinegar chips). The end.
Erica: 2/10
Todd: 4/10
Karen 1/10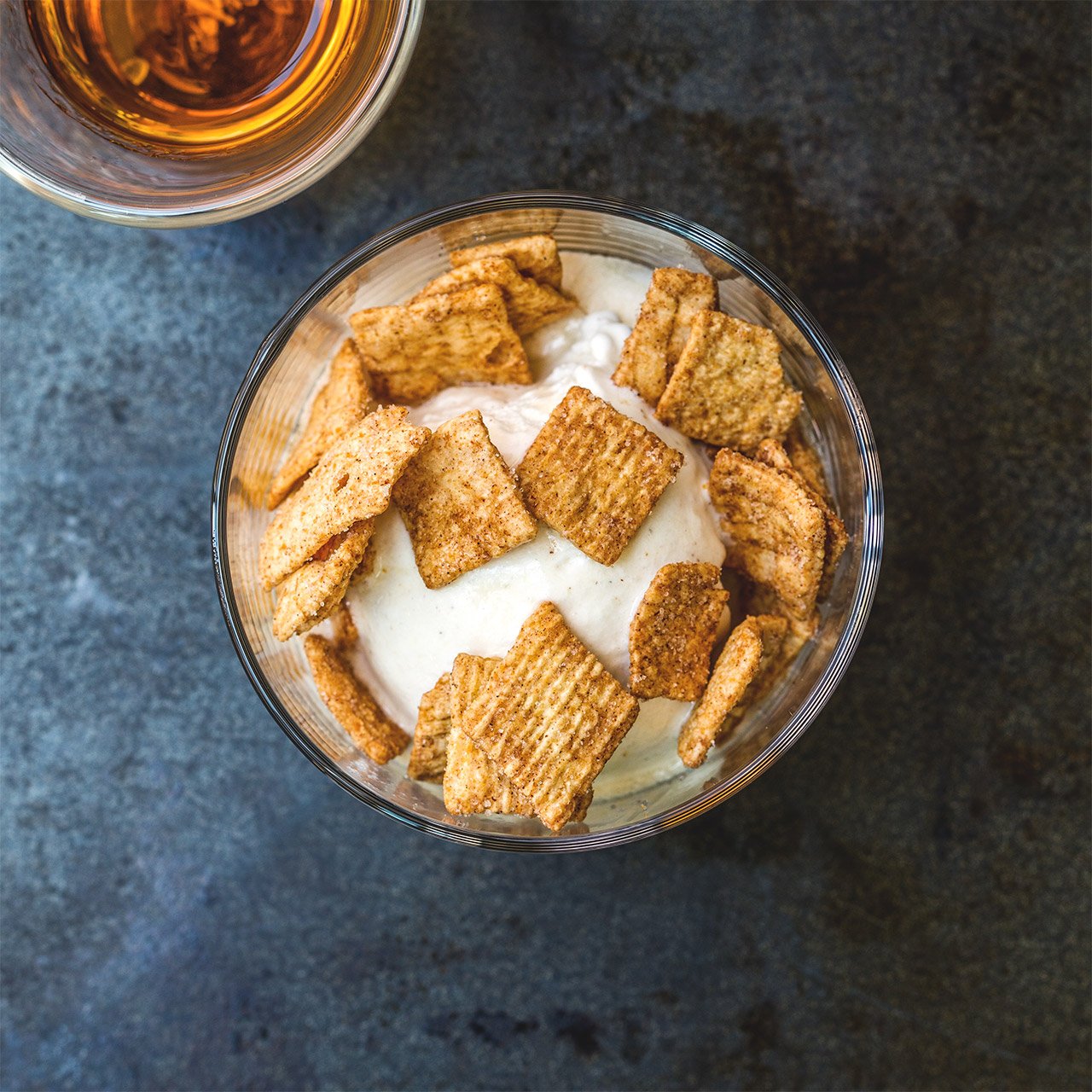 Cinnamon Toast Crunch and Bourbon: DAMN. So good, I want one now! Crunchy, sweet and boozy? What's not to like. The bourbon oddly brought out an almond flavor in the vanilla ice cream. To keep it crunchy, eat it fast.
Erica: 9/10
Todd: 7/10
Karen: 10/10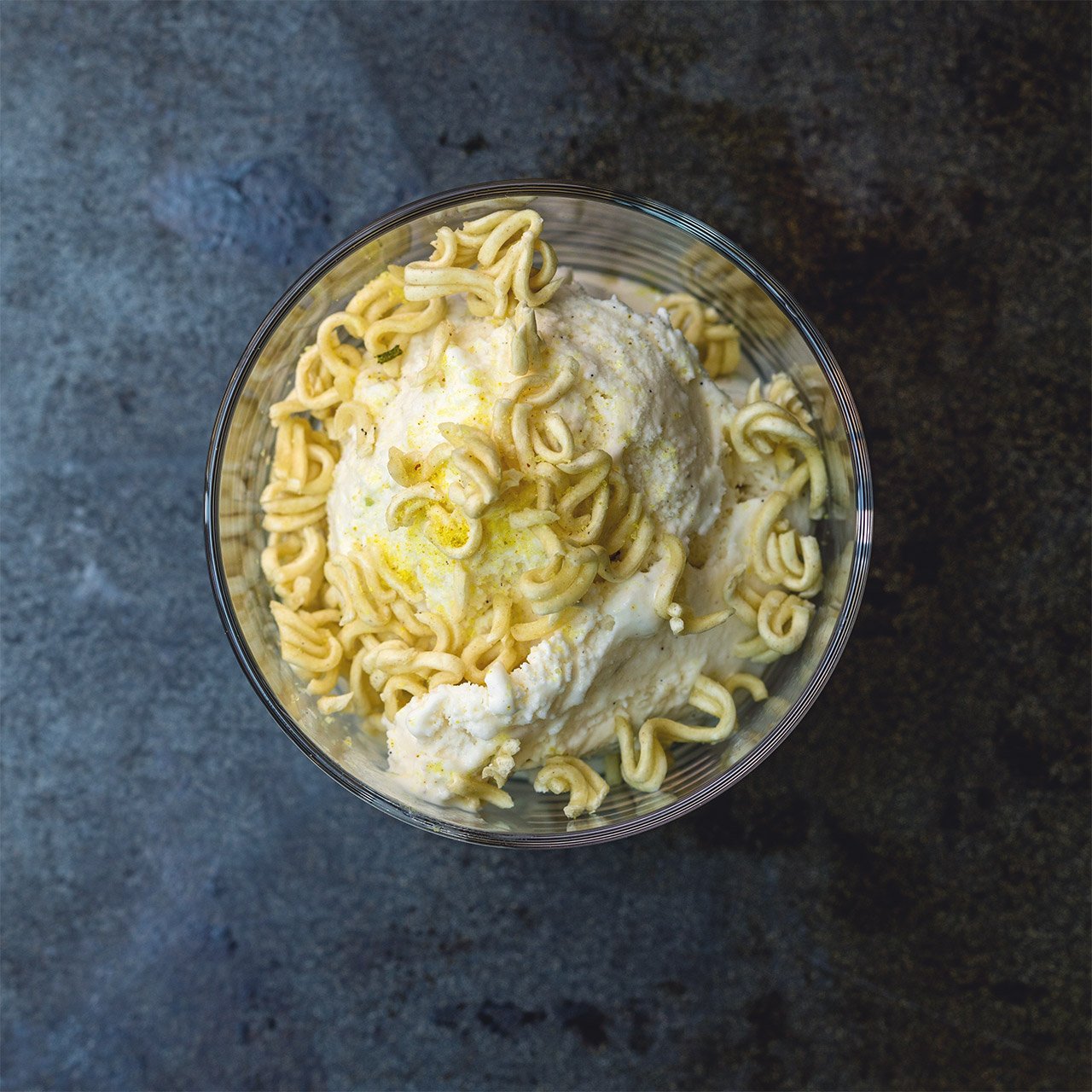 Chicken Top Ramen: Another dud. Wasn't as gross as I thought it'd be, but still pretty meh. Erica didn't like the meatiness of it, but Todd didn't mind it terribly, but overall, as bad an idea as it sounds.
Erica: 0/10
Todd: 3/10
Karen: 1/10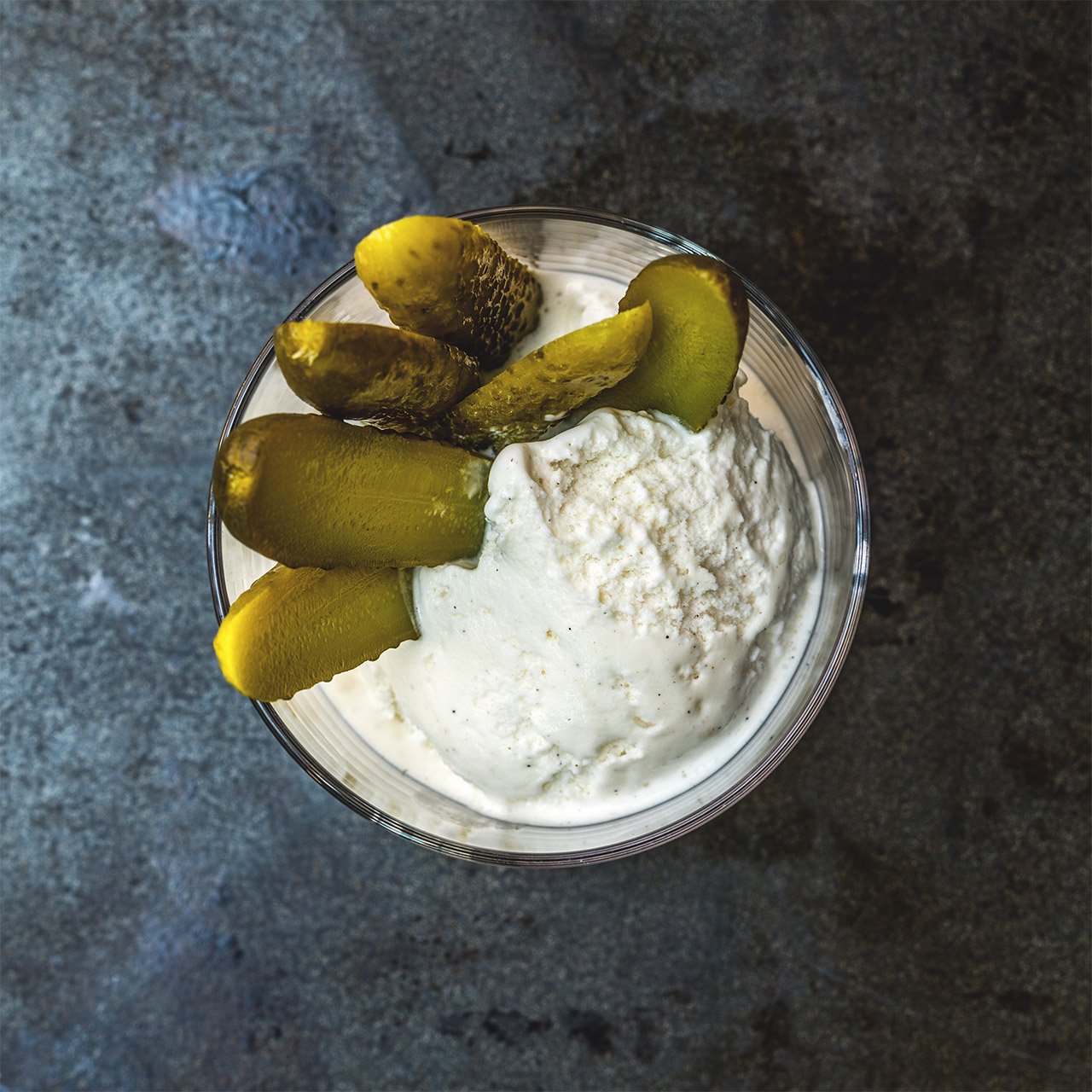 Pickles: The classic pregnancy food? Erica actually liked the combo, but Todd and I hated it. 
Erica: 6/10
Todd: 2/10
Karen: 1/10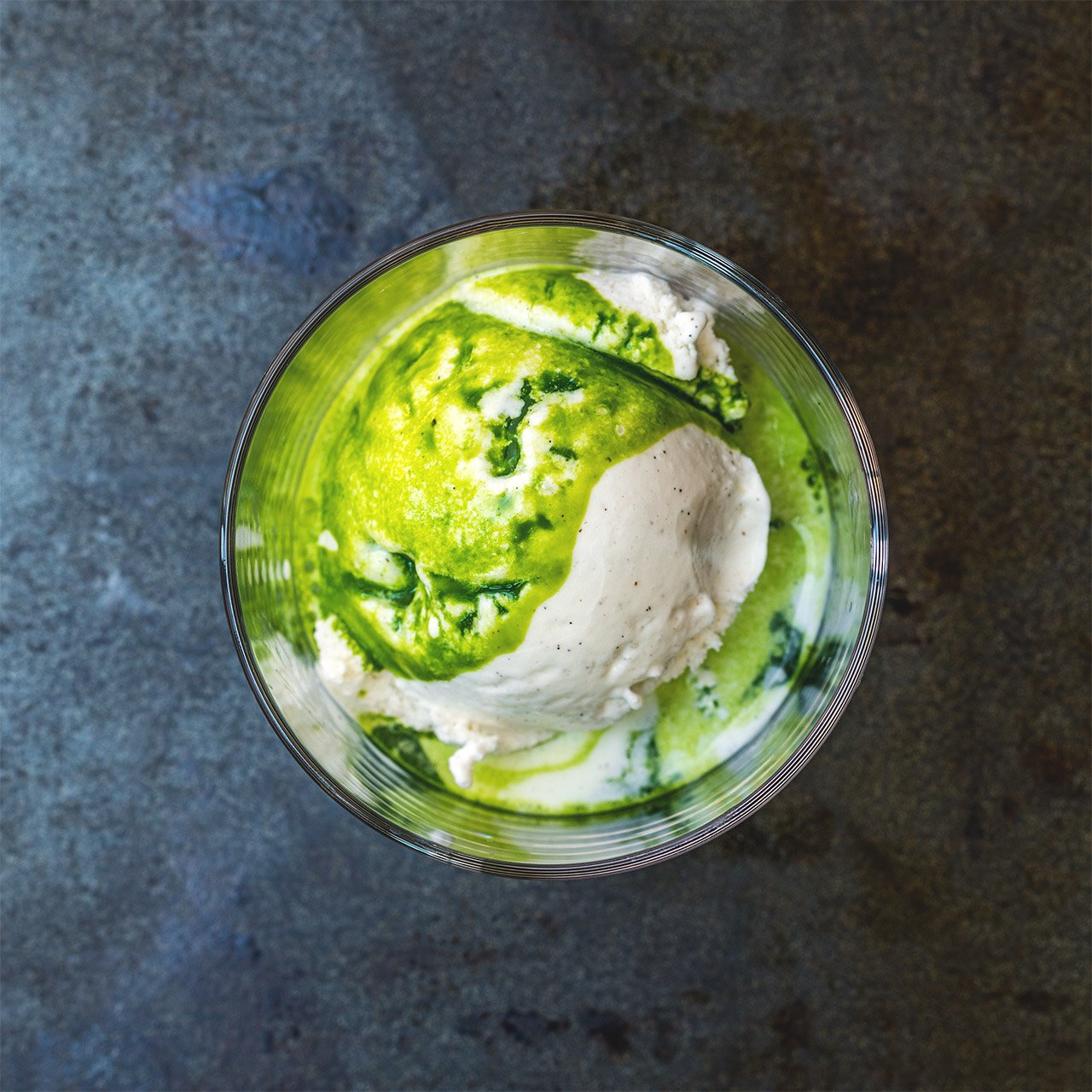 Wheatgrass and Salt: Another shocker of the group! It actually tasted a lot like olive oil with that vegetal and grassy flavor. This tasted even more fragrant and aromatic.
Erica: 8/10
Todd: 9/10
Karen: 10/10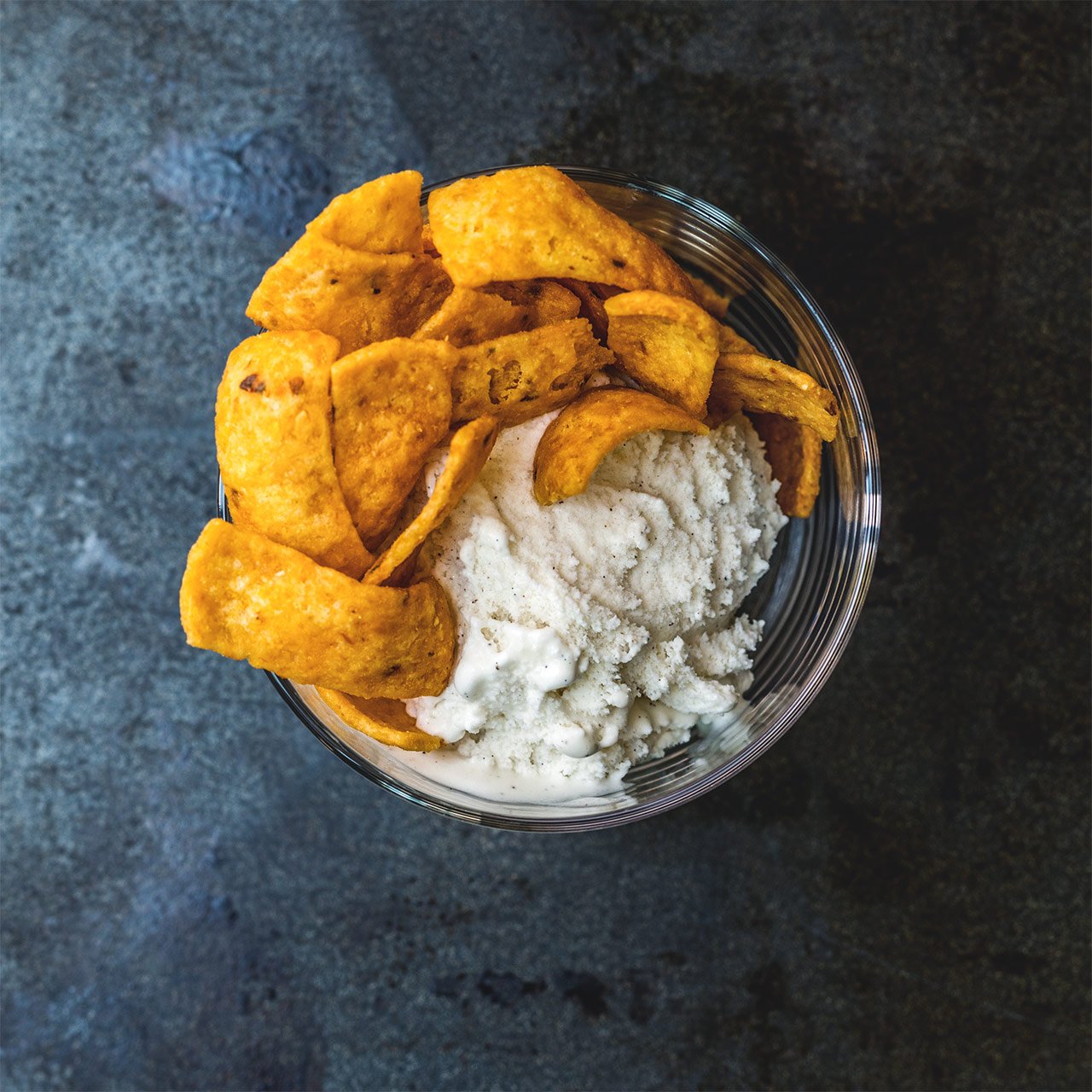 Fritos: The vanilla brings out the corn flavor in the fritos. Erica liked this better than fries but Todd wasn't a big fan of the corn flavor but liked the saltiness.
Erica: 7/10
Todd: 8/10
Karen: 7/10
(images by HonestlyYUM)