I can't get enough of stone fruits right now. It's as if I've discovered them for the first time. Peaches and nectarines, soft or crunchy, I've been eating them all lately. I made a lovely stone fruit salad today with yellow peaches, cherries, tomatoes French feta, fresh basil and farro. This salad is full of bright summer flavors that just work. Feel free to swap out the peaches for nectarines or French feta for fresh mozzarella or farro for another grain– this salad is totally adaptable and perfect for those lazy summer nights!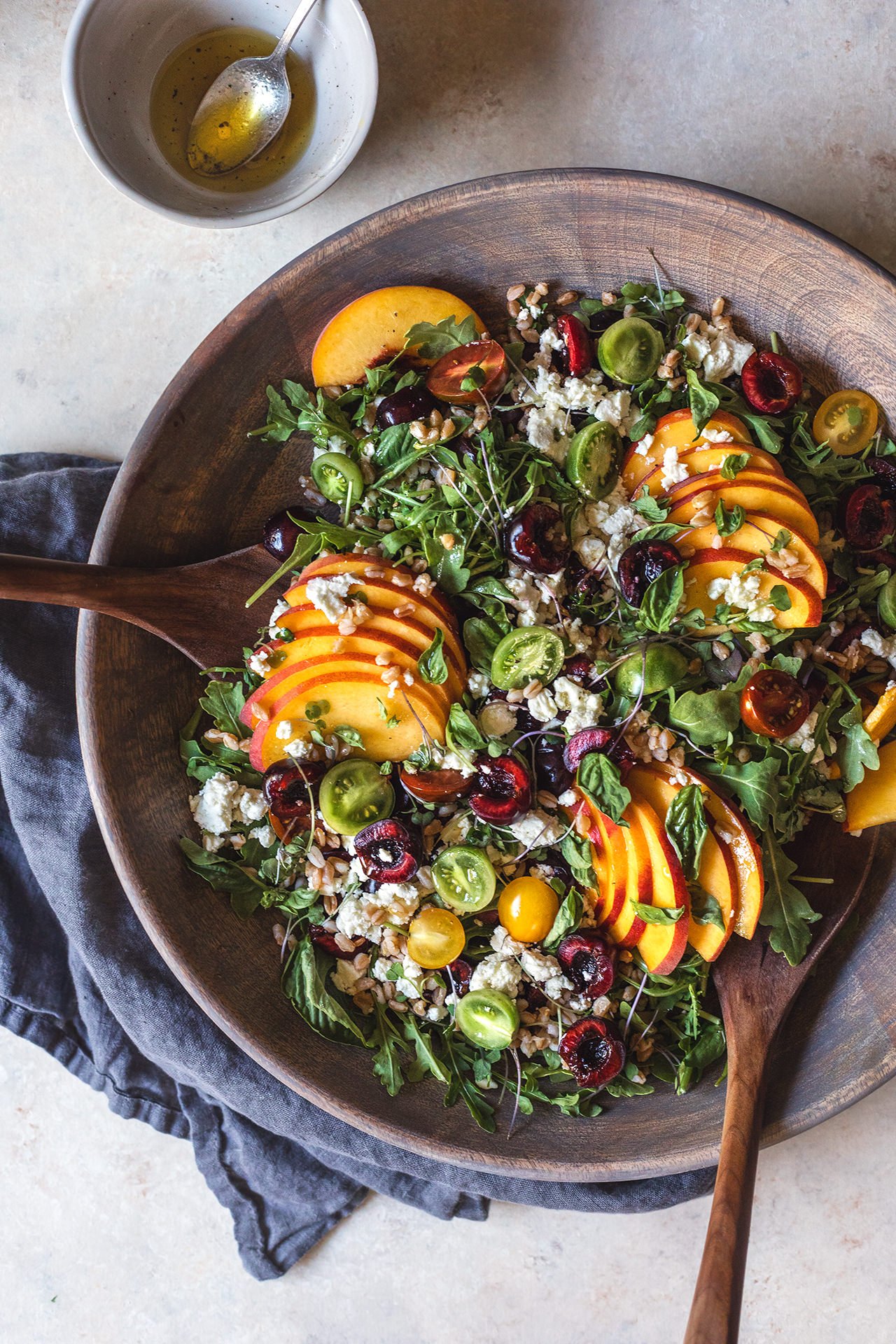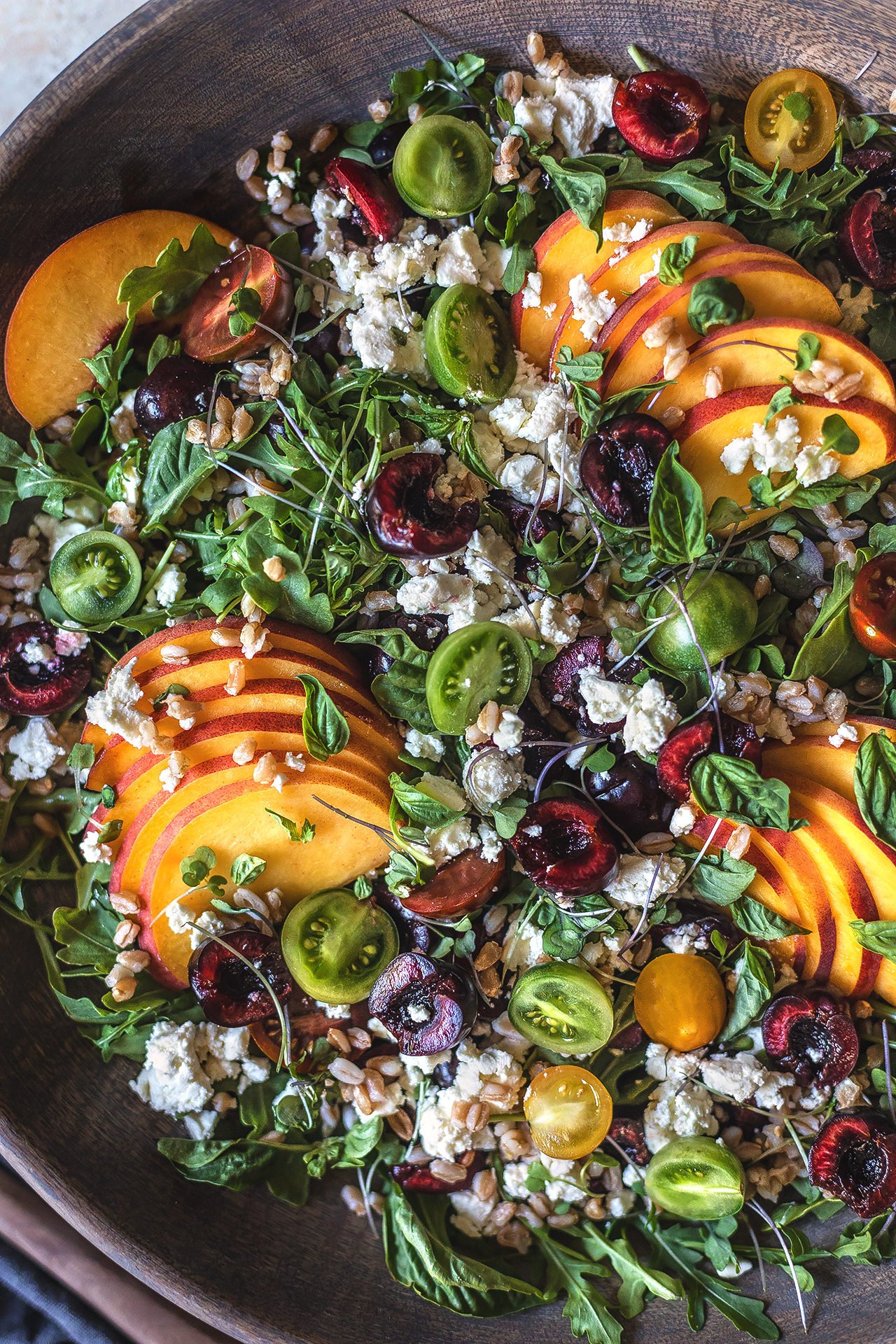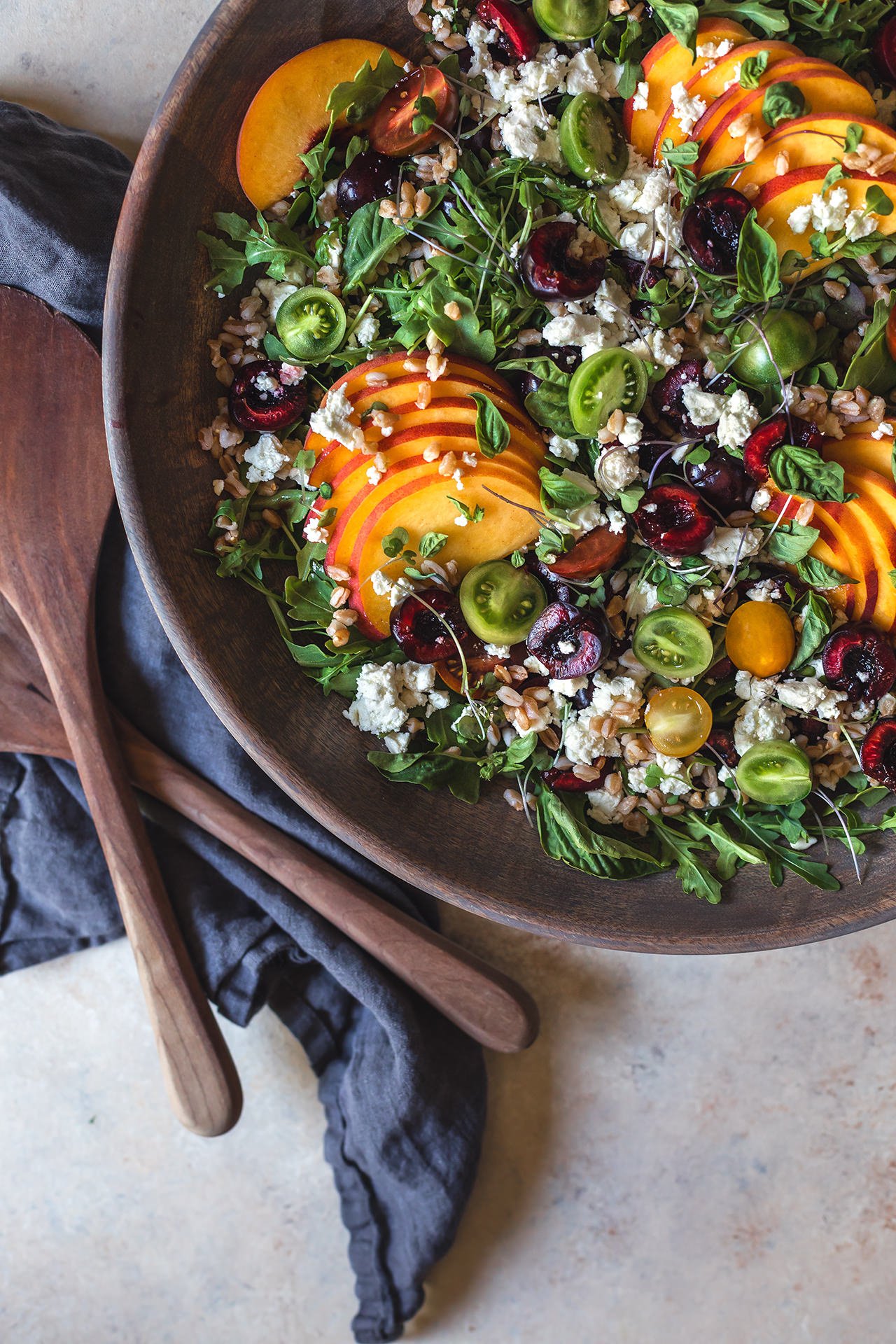 INSTRUCTIONS
Remove pits from peaches and slice into thin slices. Pit cherries and slice in half. Slice tomatoes in half

Place several handfuls of arugula in a large salad bowl. Spread farro over the leaves. Top with peaches, cherries and tomatoes.

Crumble feta with your hands over the salad. Tear basil leaves over.

To make the dressing, whisk the champagne vinegar and olive oil together and salt and pepper to taste. Dress salad.