Summer at our new house this year has been bountiful, indeed. Audrey's garden has simply exploded! We have blueberries, strawberries, green beans, snap peas, bell peppers, jalapeños, tomatoes, and even a couple of ever-elusive watermelon!! The verdict is still out as to whether or not those melon will be edible, but a feat nonetheless. We did have a carrot failure. The tops looked great, but the roots ended up resembling something out of a horror movie more than they did a healthy snack. Fiona has been adorably helping to keep an eye on things. Each morning, the first thing she wants to do is head outside to check on the plants. And each morning, without fail, she lights up with joy, exclaiming proudly how everything grew overnight. I have to say. it's pretty cute.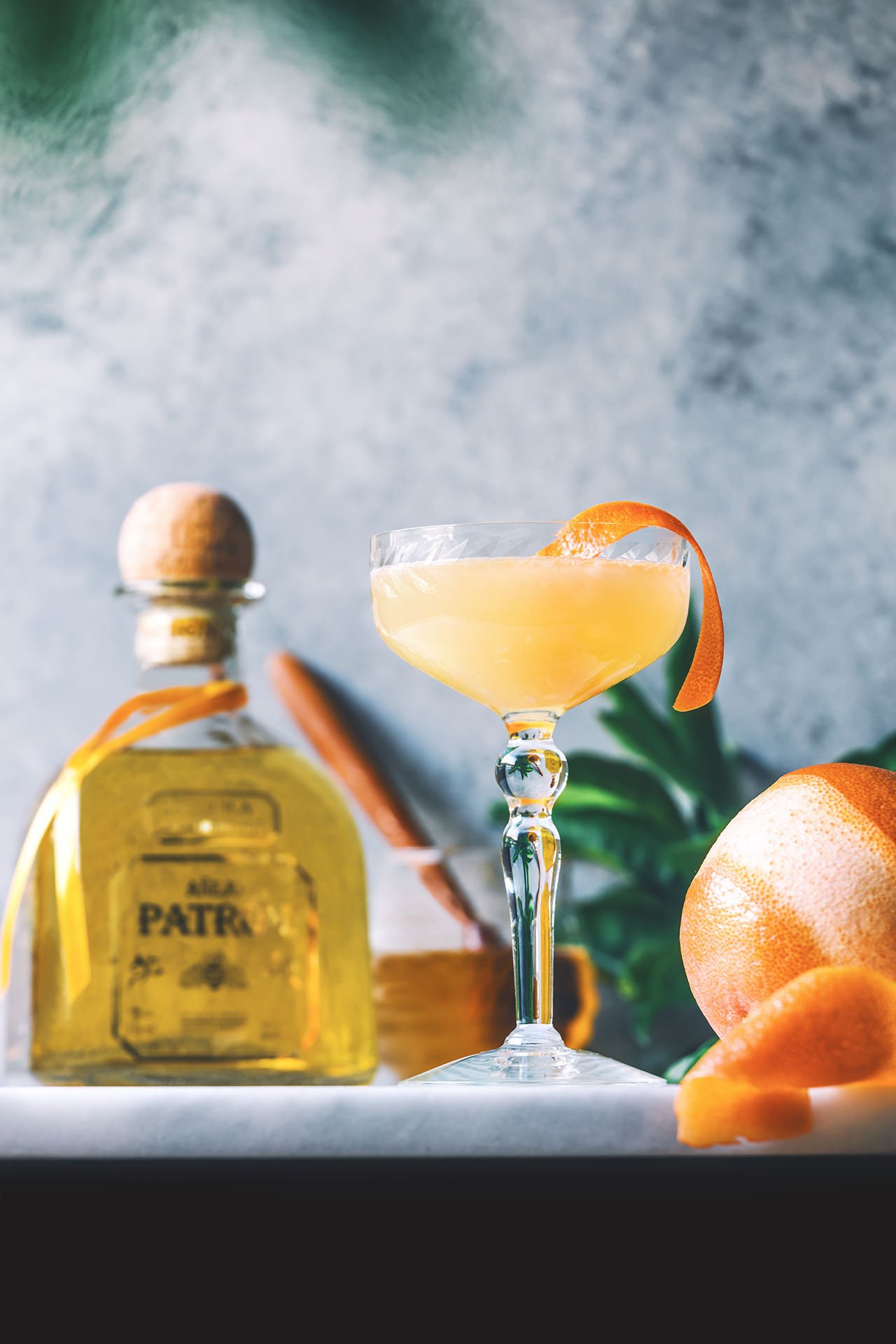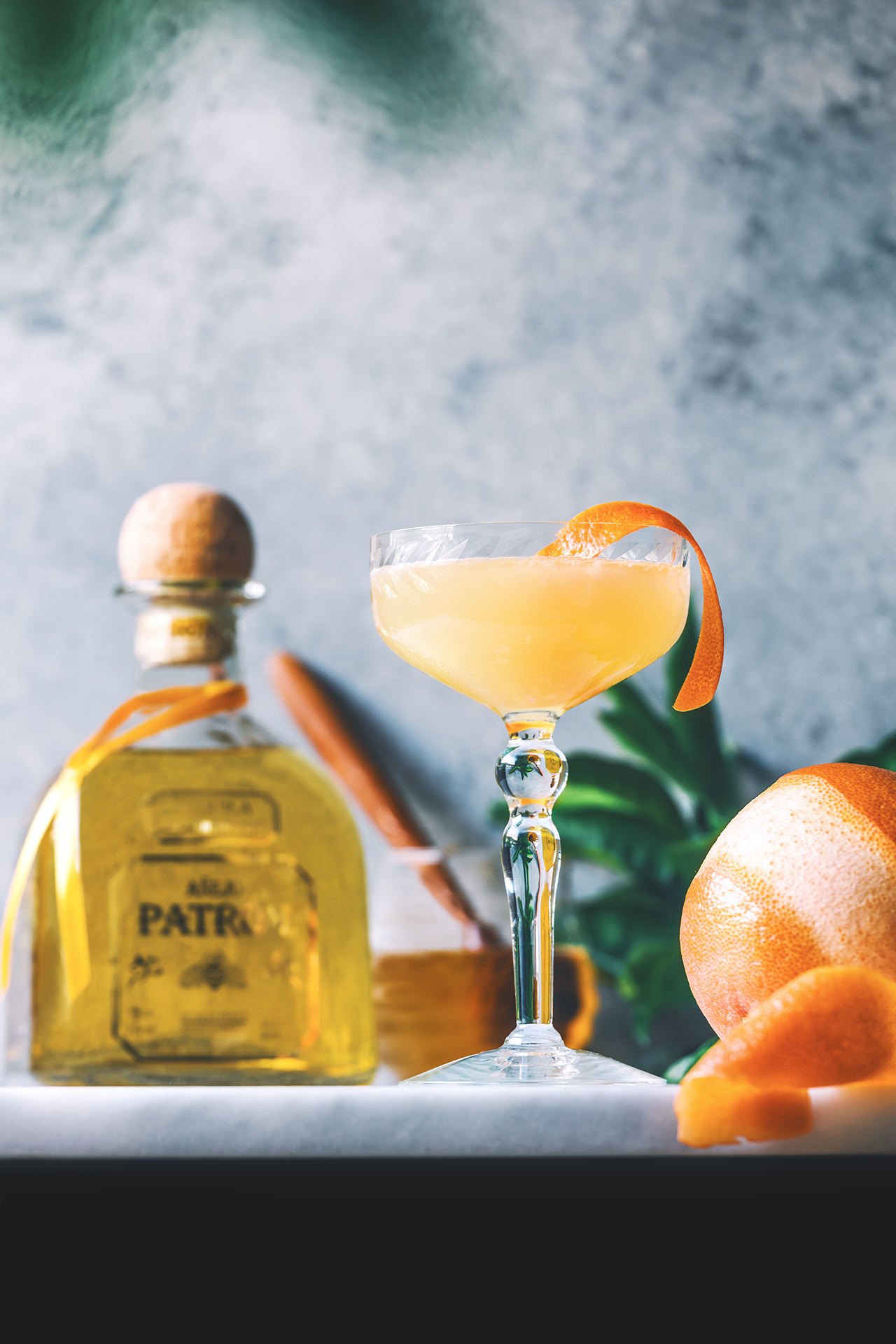 I'm thrilled that she's such a fan of being outside. Even back in her colicky infant stage, long walks in the cool evening air was the only thing that seemed to calm her down. Her first birthday party was a barbecue in the park. Now that she's almost three, the idea of a picnic excites her even more than playing in her room, or inside watching television. In fact, our dinners this summer have almost exclusively been outside on a blanket in the garden; or at the very least, out on the front porch. As long as the weather cooperates, that's where you'll find us. Fiona with her big glass of milk, and Audrey and I with our cocktails. We've found that simple is best for these situations, so a couple Patrón Derbies (or as I like to say . . . Honey, I'm Paloma) usually do the trick. Grapefruit, honey syrup, and Patrón Añejo shaken to frosty perfection – a lovely take on LA's Griffith cocktail. And if you think that sounds refreshing, I highly suggest hop over to Patrón the Summer and check out all the other recipes being featured. You just might find a Patrón Summer Tour stop in a city near you! Always remember, the perfect way to enjoy Patrón is responsibly.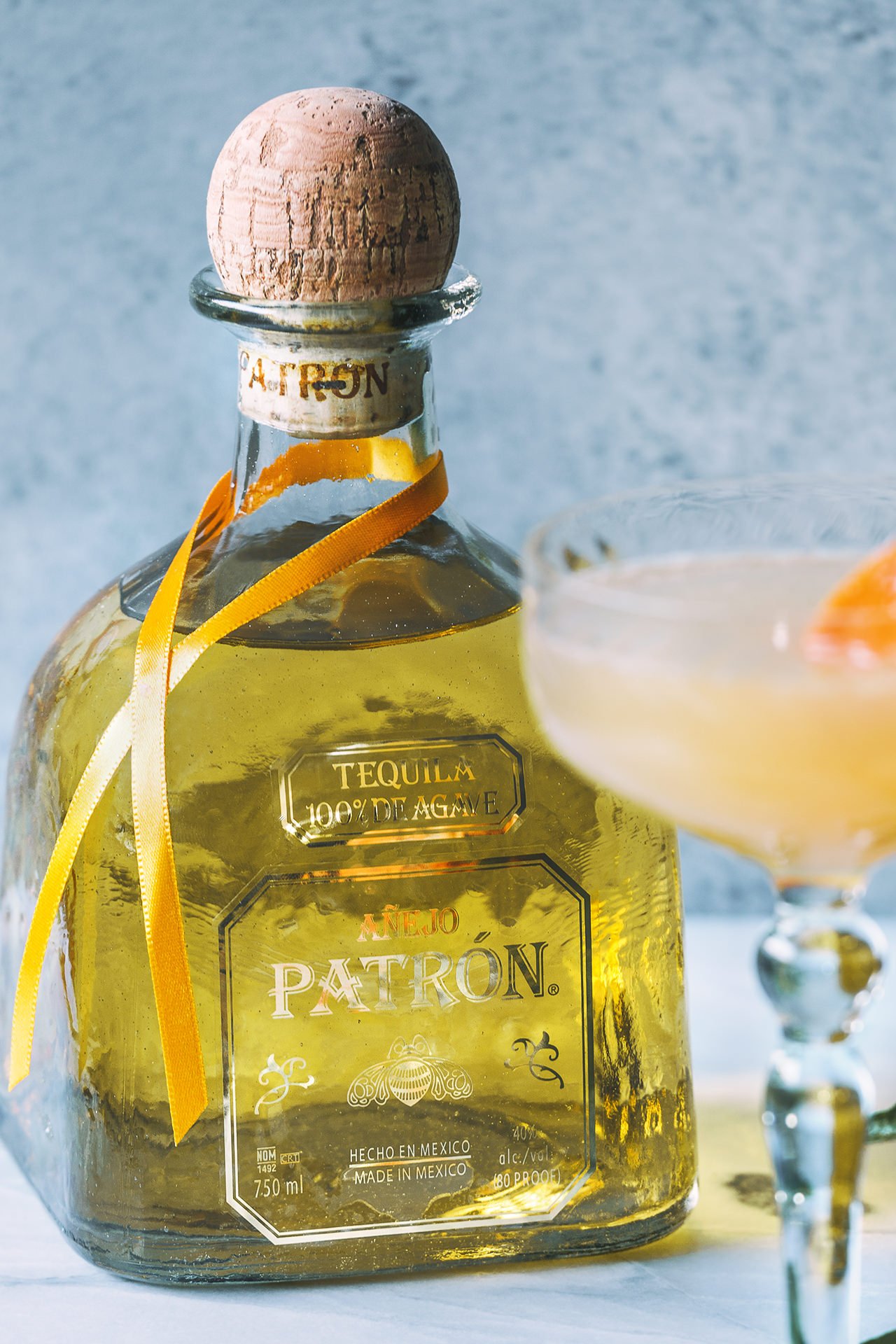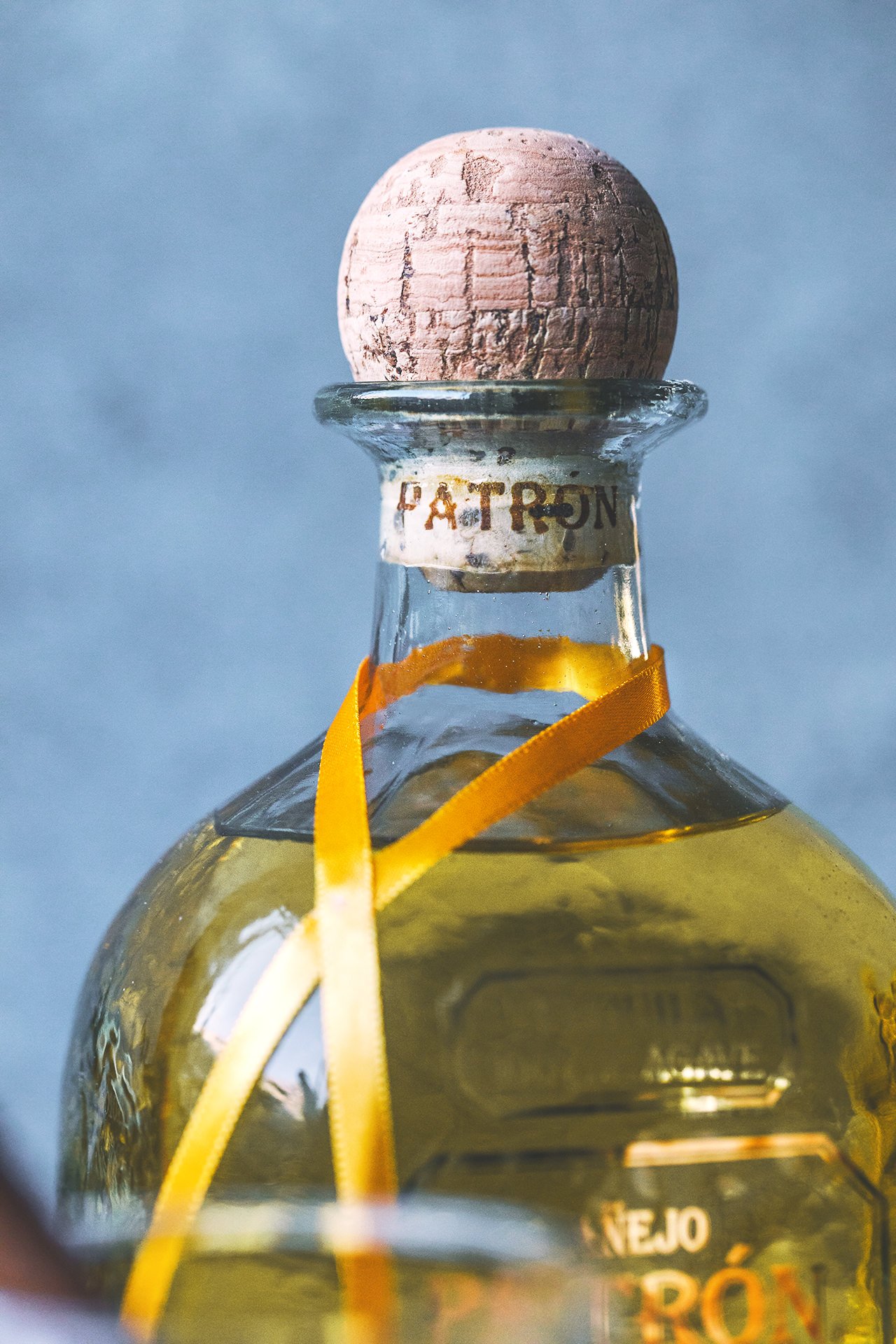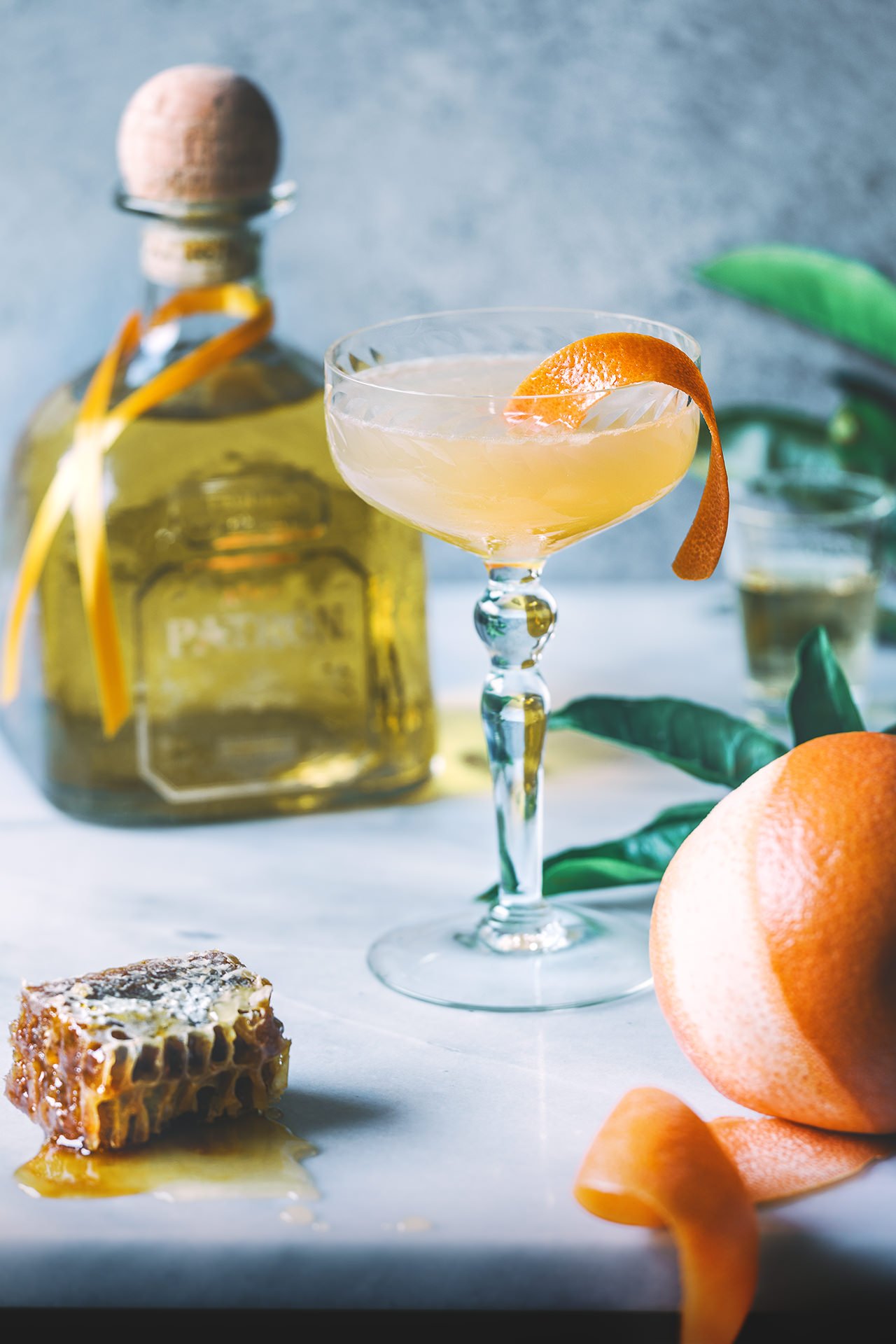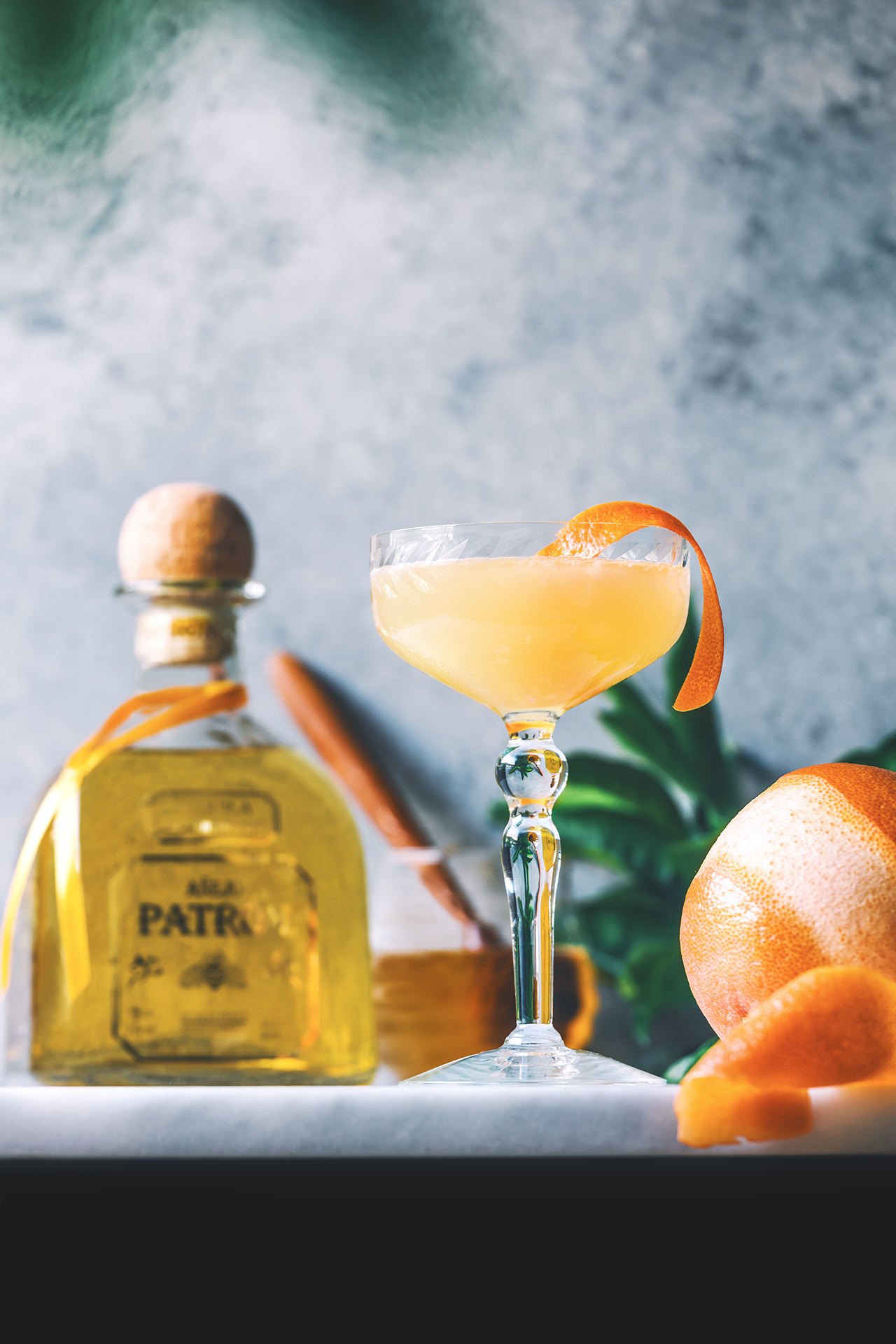 INSTRUCTIONS
Add all ingredients into a mixing glass filled with ice. Shake and strain into two chilled cocktail glasses or coupes. Garnish with a grapefruit twist and serve.
(images by HonestlyYUM.This post is sponsored by Patrón. Thank you for supporting the brands that keep HonestlyYUM up and running!)