Raise your hand if lemon bars are your WEAKNESS . . . you are not alone my friend, I repeat, you are not alone. I remember having a magically transformative moment biting into my first lemon bar as a child. There was something unexpected about that tart, lemony zing possessing such a rich, silky texture. Not to mention how it sat ever so delicately atop that buttery shortbread crust; I'd never tasted anything like it. It was game changing! And that's exactly what I'm shooting for with these lemon bar popsicles.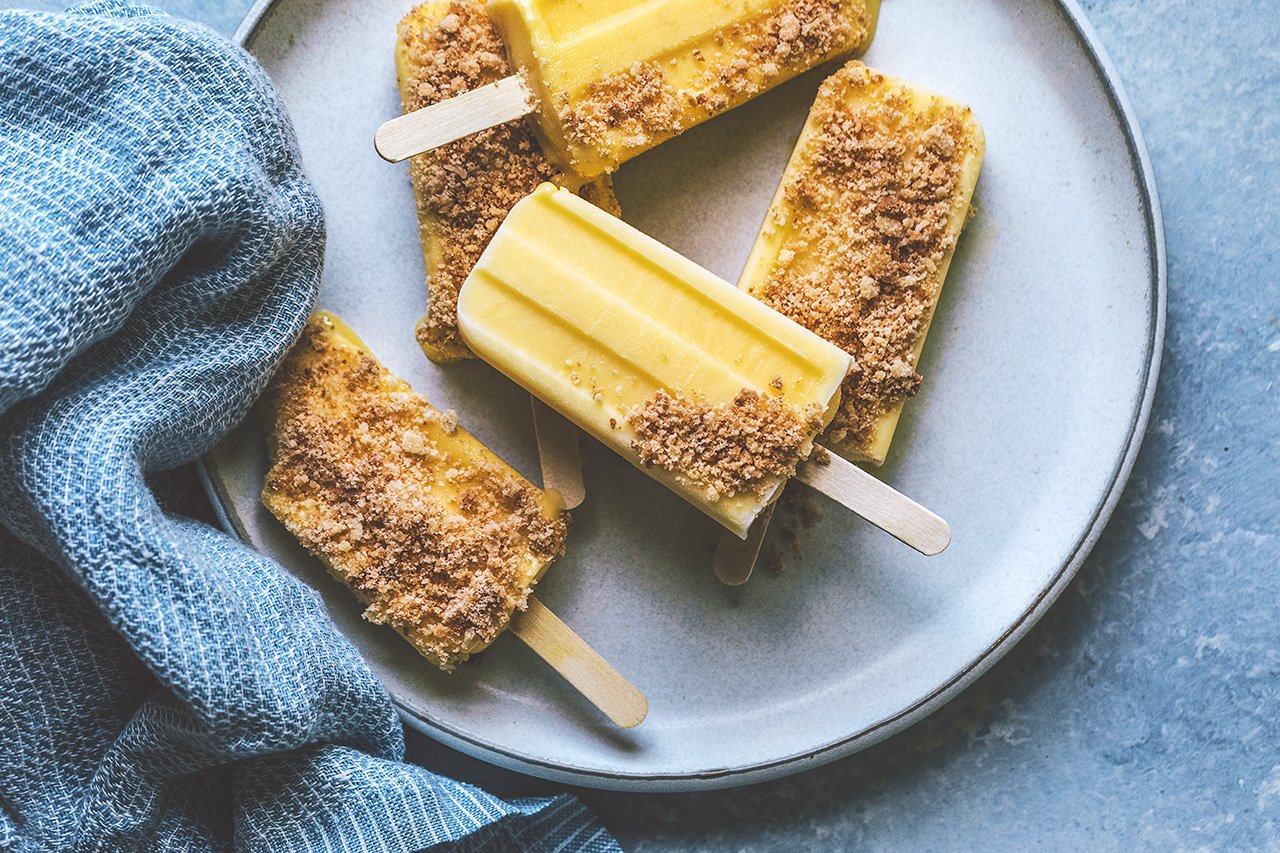 I took my favorite lemon curd recipe, and made the texture a bit more popsicle friendly by adding whole milk. And of course, no lemon bar (even in popsicle form) would be complete without the buttery crust, so I've included that recipe as well. Just crumble and dip to your heart's desire! This is definitely a new family favorite. Ten popsicles didn't stand a chance in our house . . . popsicles are like currency to a toddler hand model!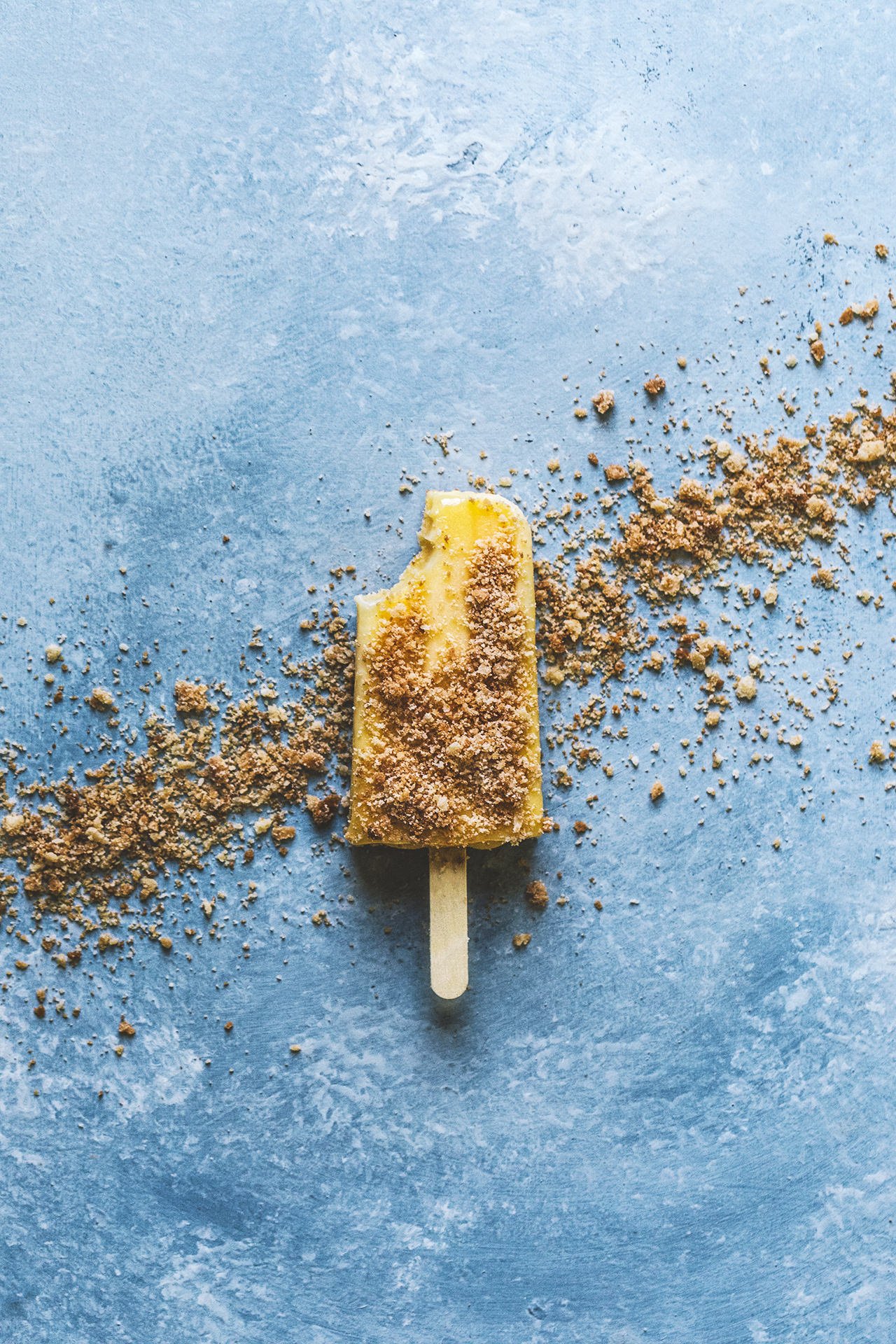 A huge thank you to Billy from Wit & Vinegar (also considers popsicles currency) for taking summer seriously, and making Popsicle Week a reality!! And don't forget to peruse #popsicleweek on social for more fabulous frozen fun!!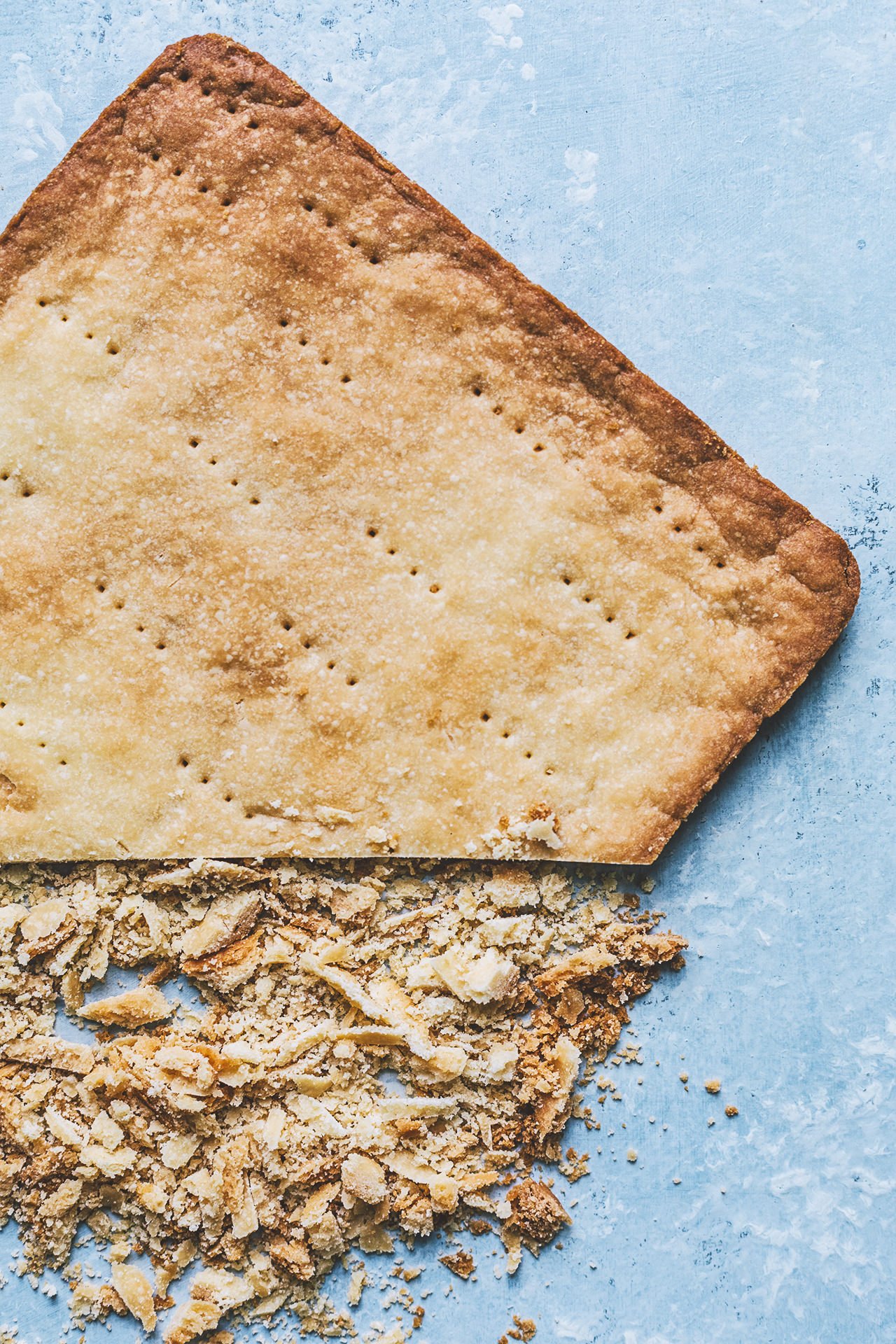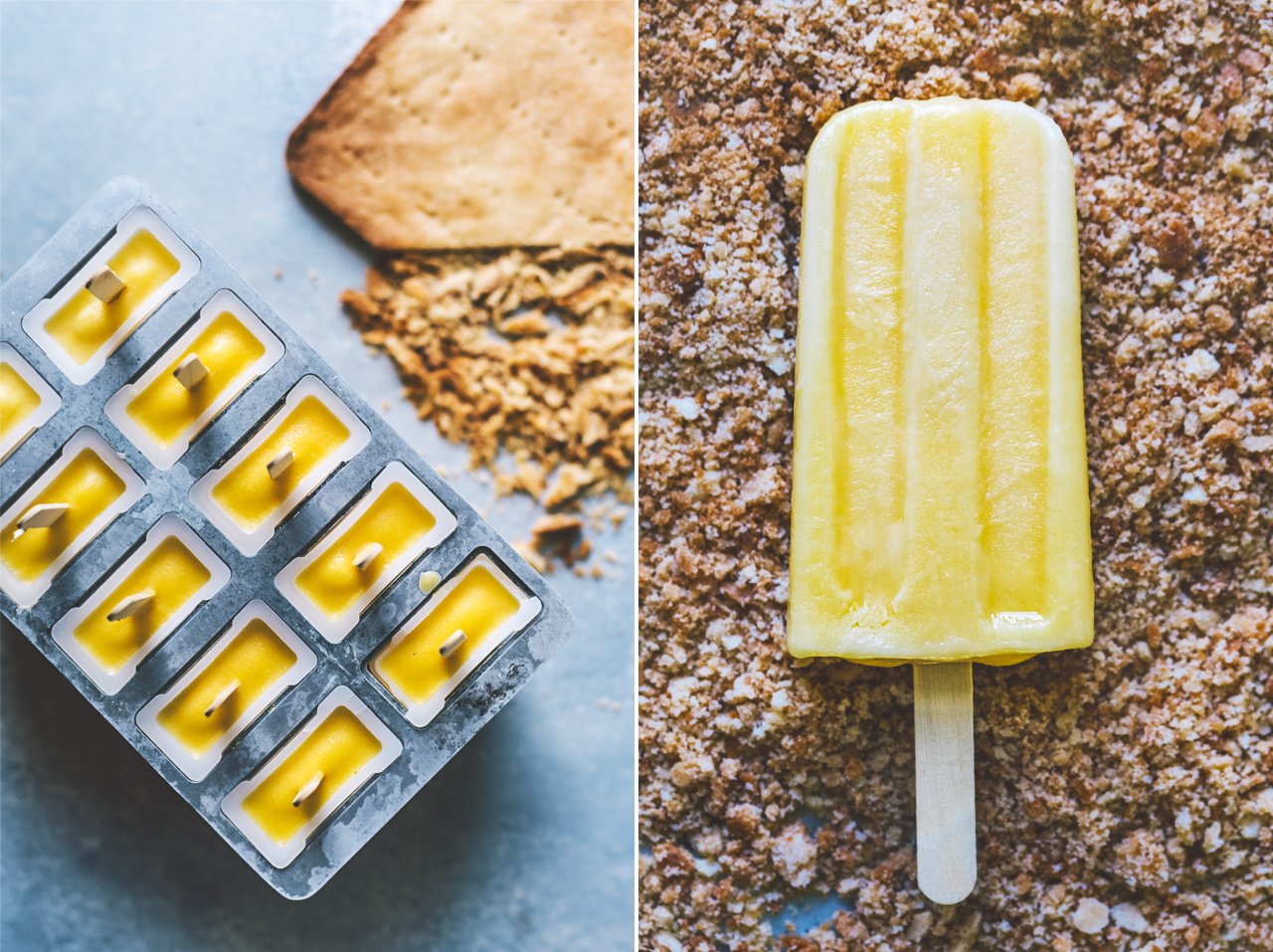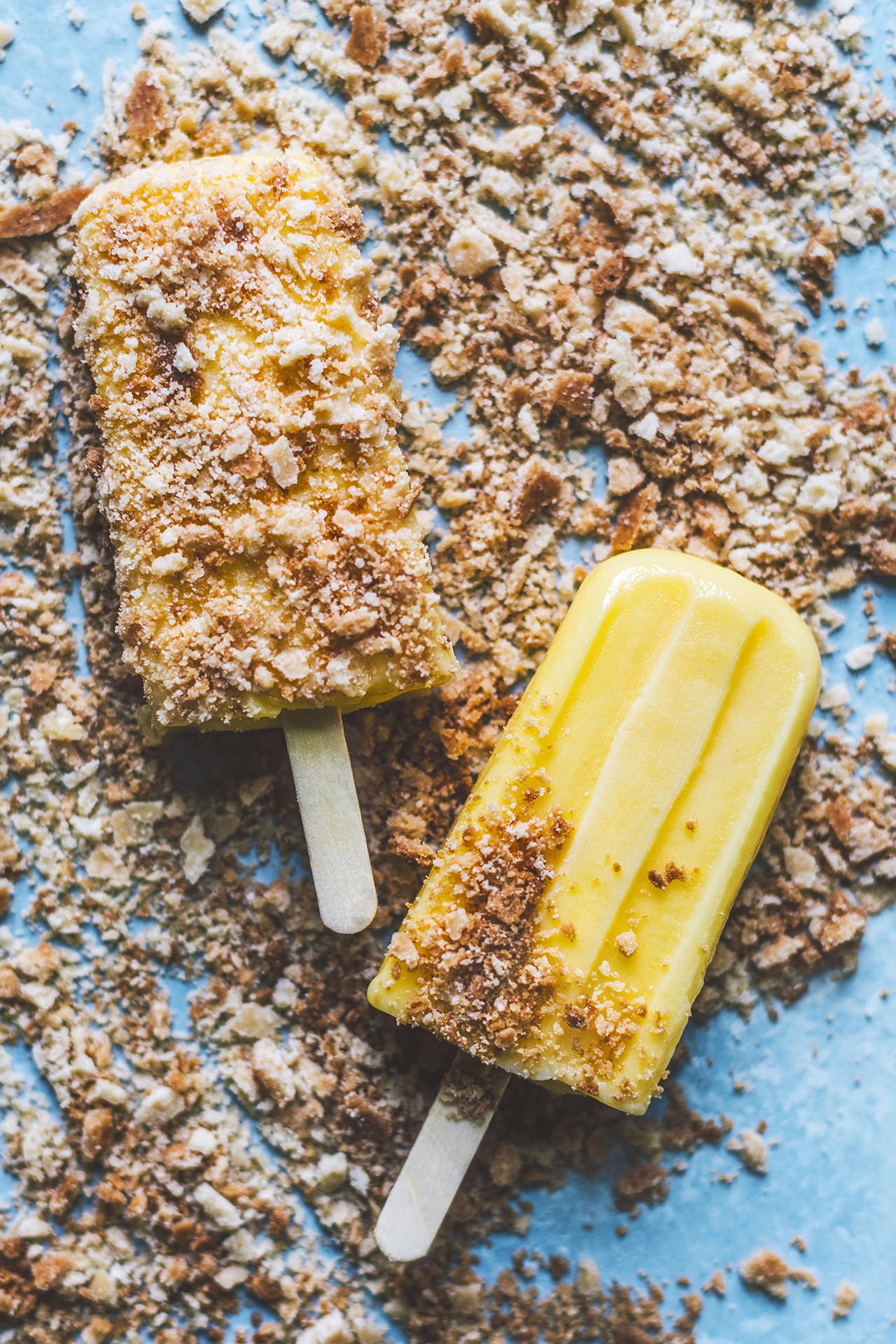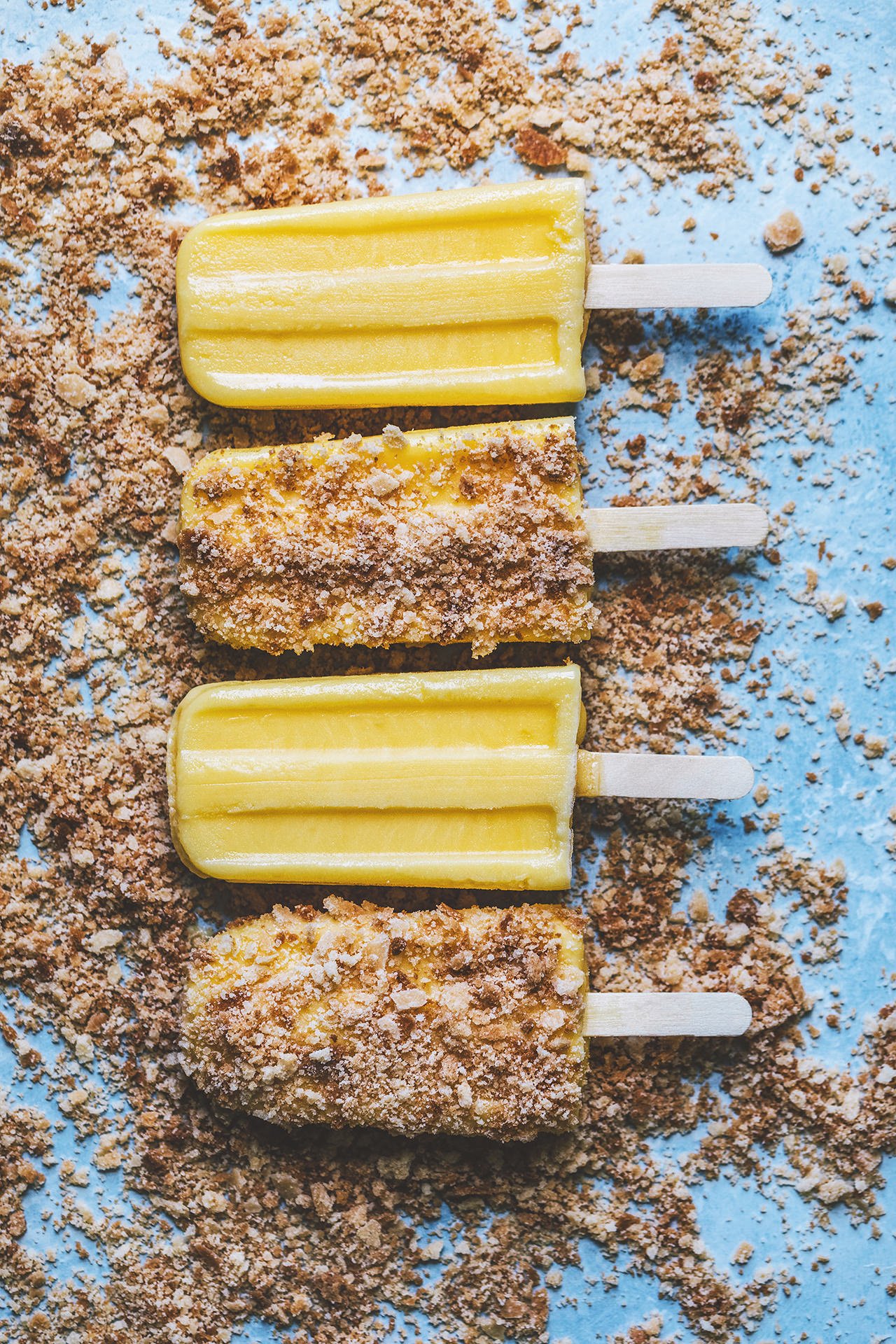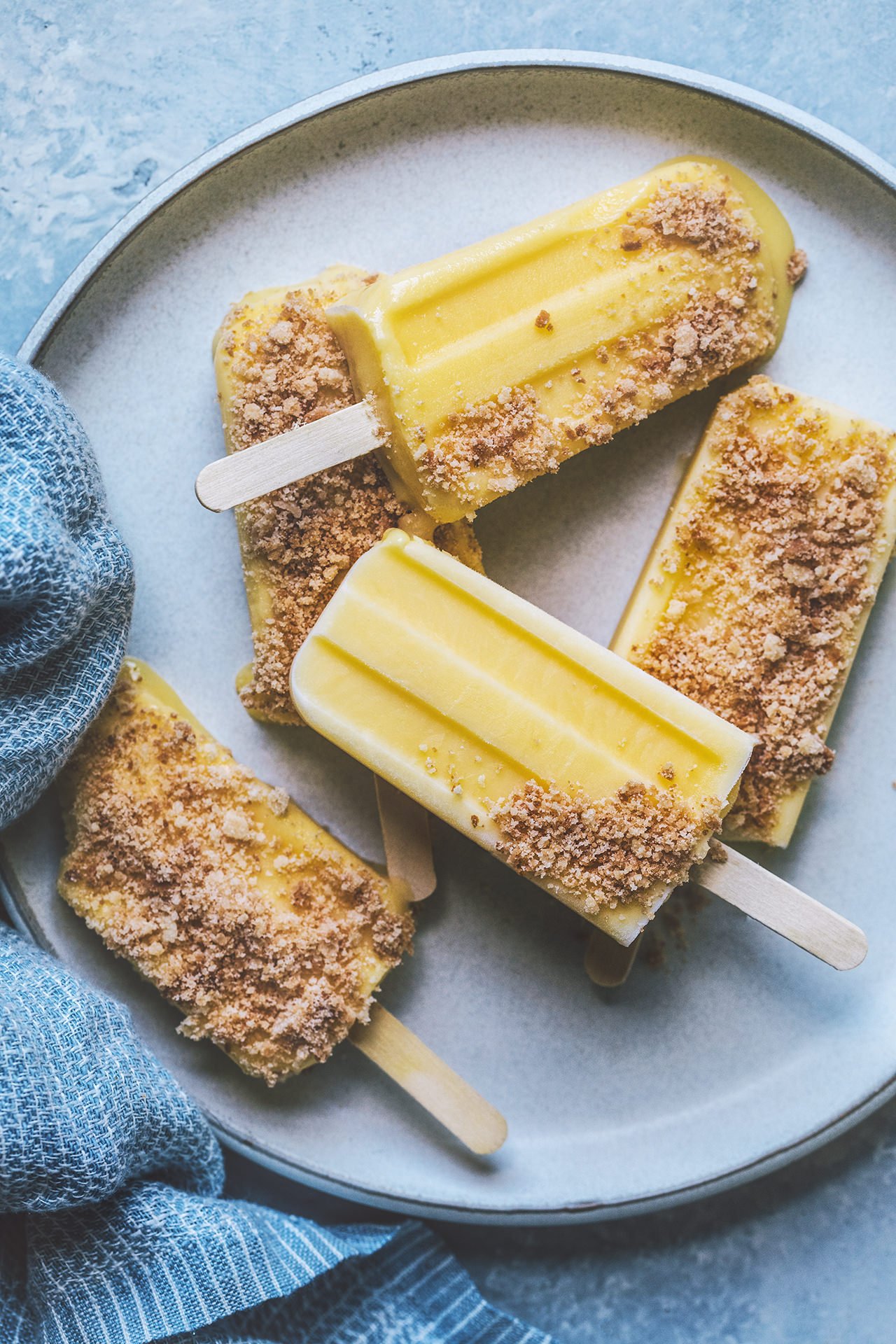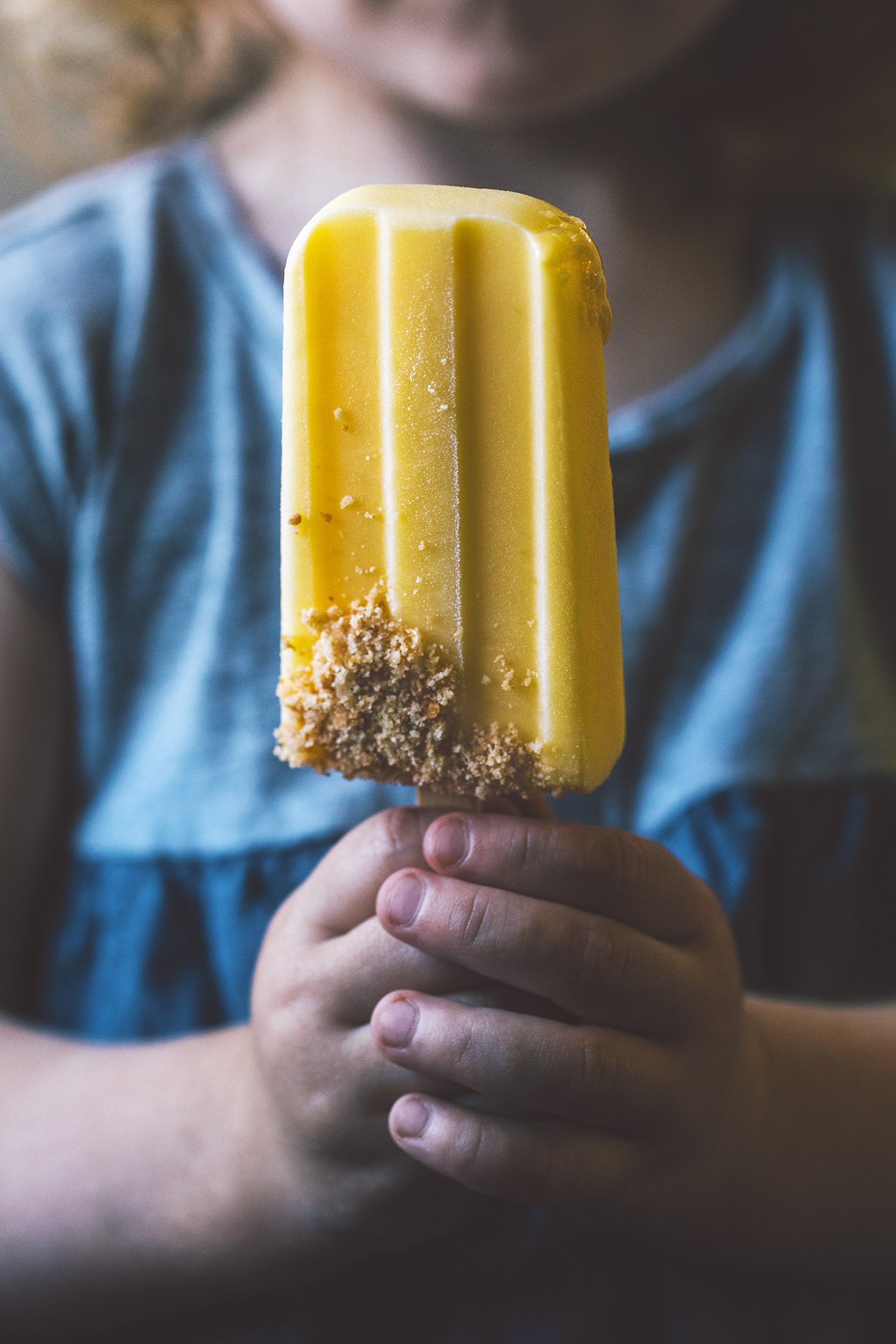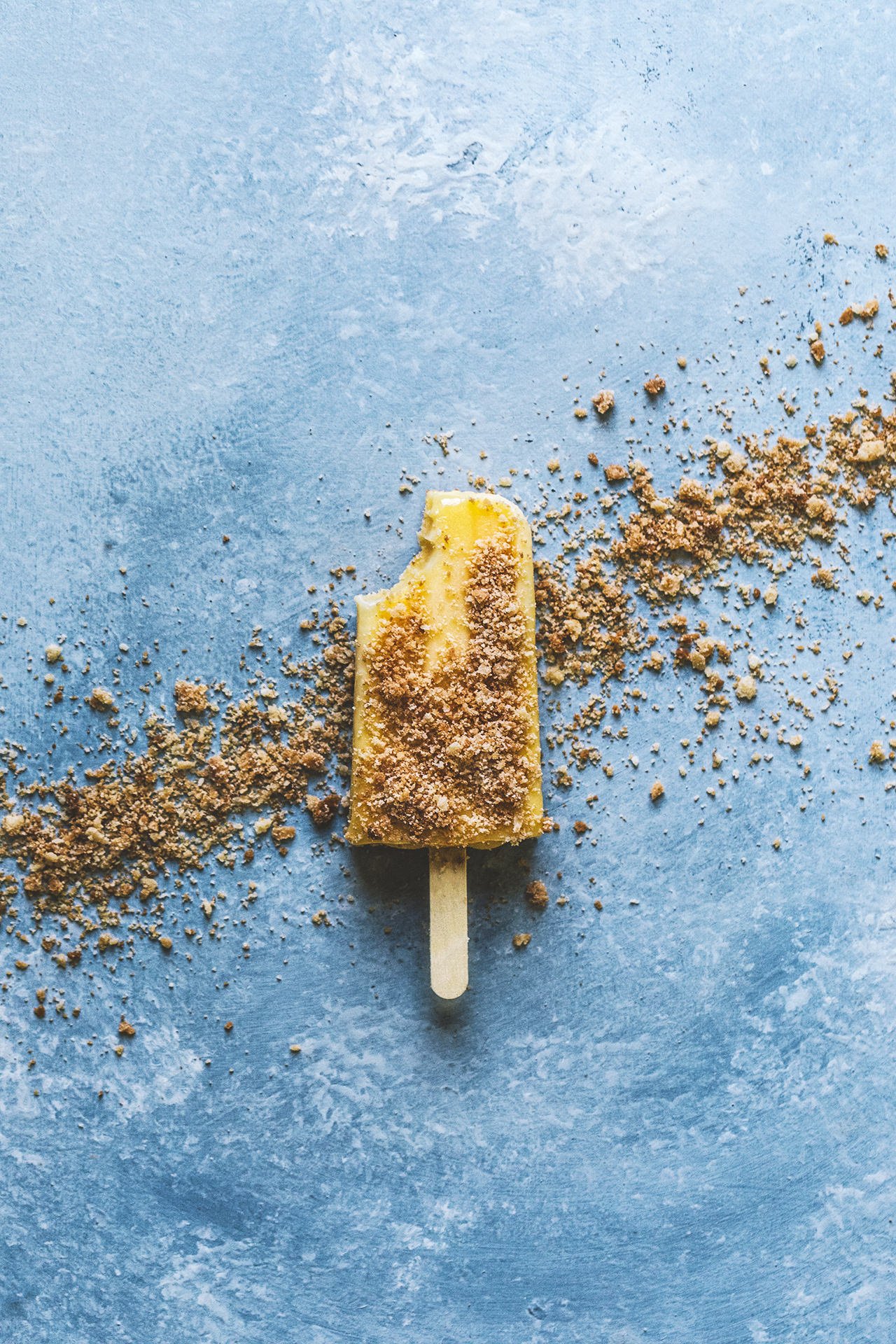 INSTRUCTIONS
Popsicles
Whisk eggs and egg yolks together in medium bowl and set aside.

Mix lemon juice, sugar, and salt together in a small heavy saucepan and heat over medium heat until sugar is dissolved but not yet boiling, stirring frequently. SLOWLY drizzle this into the whisked eggs, whisking constantly until combined.

Pour back into the saucepan and return to medium heat. Stir constantly until the mixture has thickened, about 3-5 minutes.

Turn off the heat and gently whisk in butter until melted, then whisk in the milk. Strain through a fine mesh strainer and let cool to room temperature.

Pour into your popsicle molds of choice and freeze. Meanwhile prepare the shortbread cookie crumble.

Take popsicles out of the freezer when frozen, and remove from the molds. Let sit to soften just for a minute before coating with the shortbread crumbs. Eat and enjoy!
Shortbread Crumble
Preheat the oven to 350° F and prepare an 8X8 inch square pan by greasing it with butter.

Sift confectioners' sugar and flour into the bowl of a stand mixer. Mix on low speed for a few seconds to mix together. Add the butter and return to low speed until the dough comes together smoothly, scraping sides of the bowl as necessary.

Pour out dough into your prepared pan and press with hands or the flat side of a cup until the dough covers the bottom, about 1/4 inch thick. Prick several times with a fork.

Bake for 20-25 minutes in the oven until golden brown. Let cool in the pan on a wire rack.

Break the shortbread up and smash into crumbs with a rolling pin or flat side of a cup.
(images by HonestlyYUM)