My daughter Coco hates chocolate. What? Why? How? I'm still bemused by her aversion to my biggest weakness. Nevertheless, sweets have just never been her thing – that was until she demolished a healthy portion of a batch of homemade raspberry jam cookies. Is it weird that I actually let out a sigh of relief at that very moment? Finally, a sign that she is, in fact, my daughter! I kid. Anyway, here's the backstory to today's recipe. A few months ago, while filming some tutorials for HP's Smart app, I was flipping through a beautiful vintage cookbook that the prop stylist had brought on set. One of the many interesting recipes was one for Raspberry Jam Dream Cookies. I scanned and emailed the page to Karen and Todd, as a reminder to make them some day. We eventually tinkered with the recipe by using less sugar to make it less sweet and almond butter to cut down on time. They were a huge hit and at this rate, I might be sticking candles in these cookies for Coco's second birthday early next year. Because did I forget to mention that she hates cake, too?!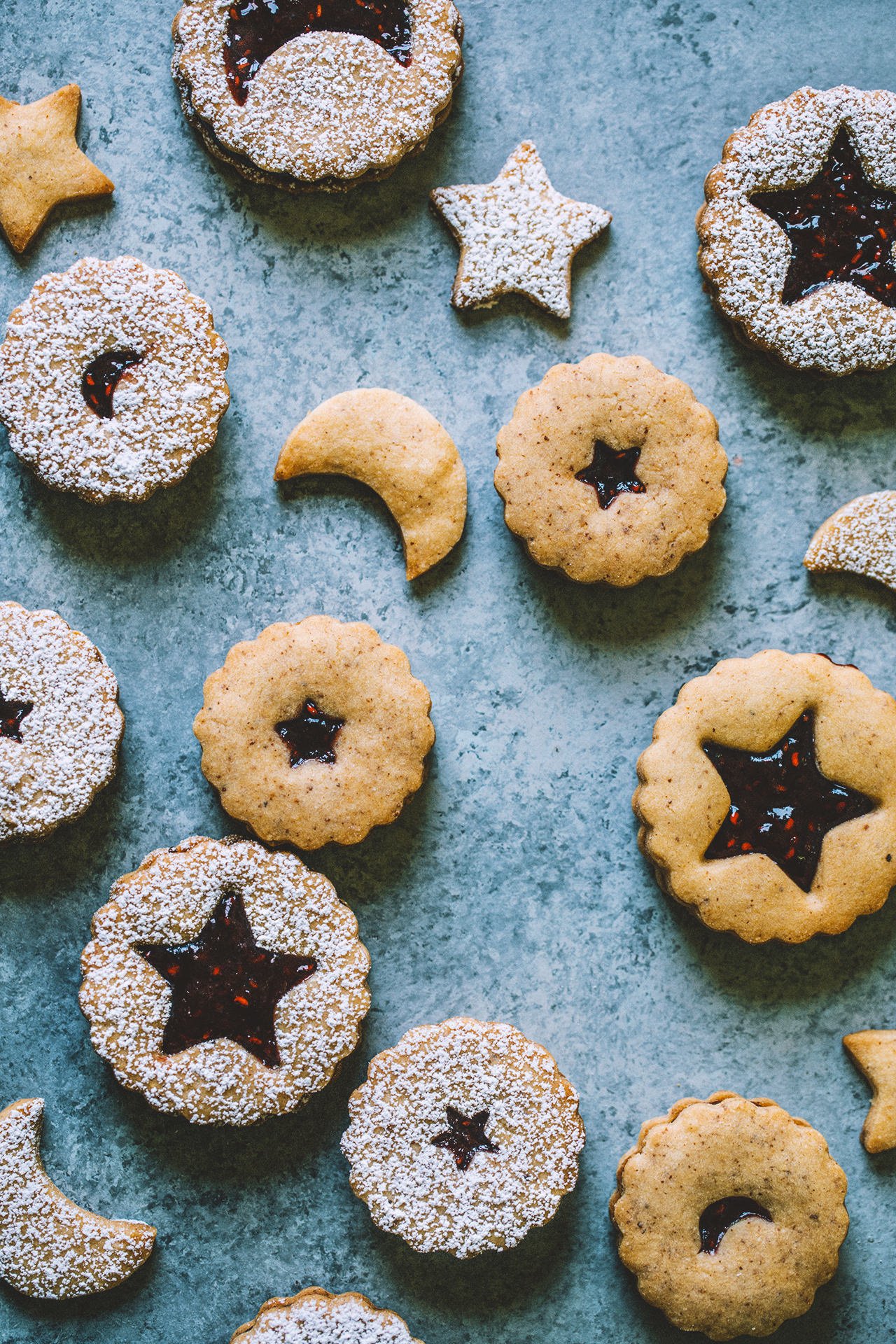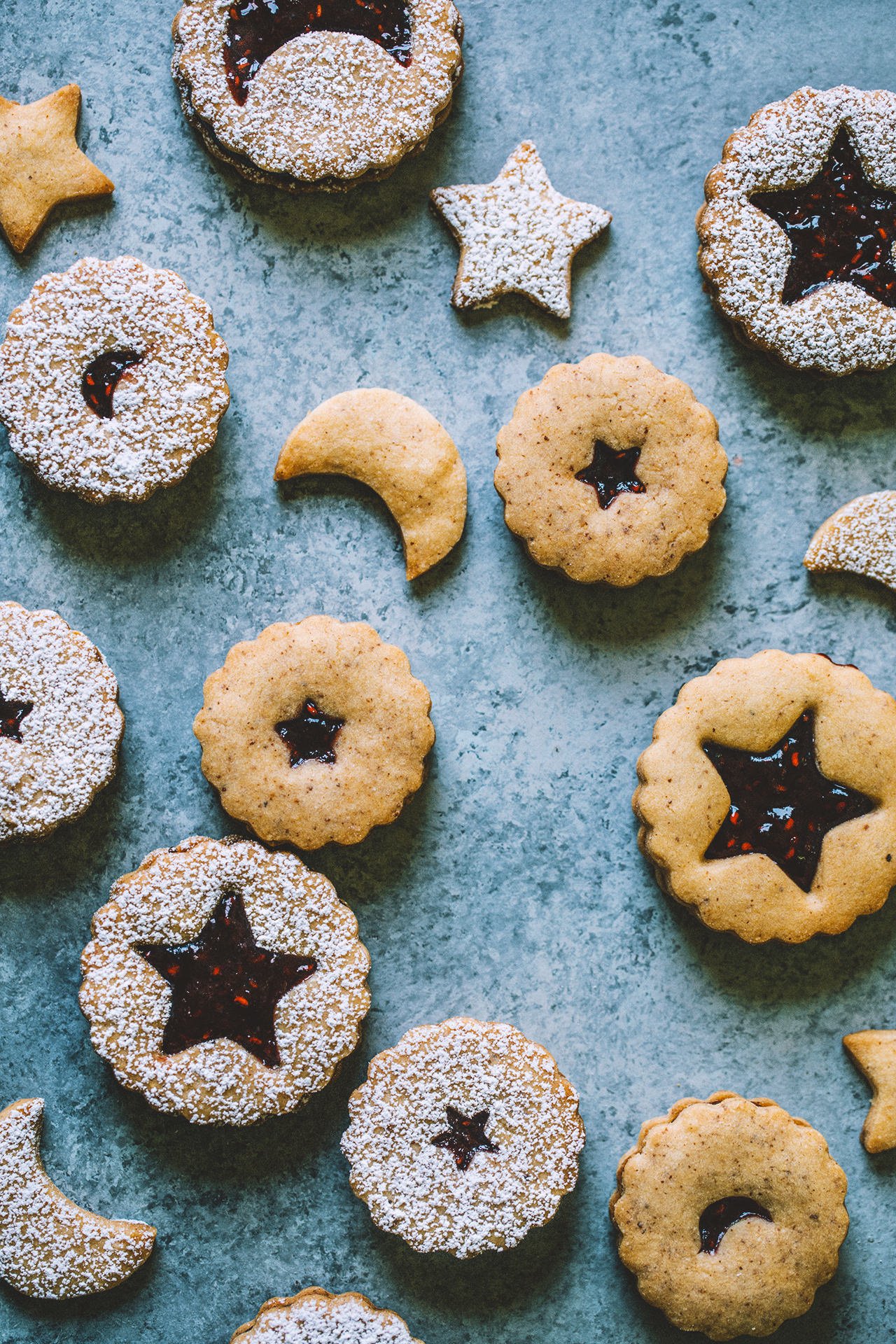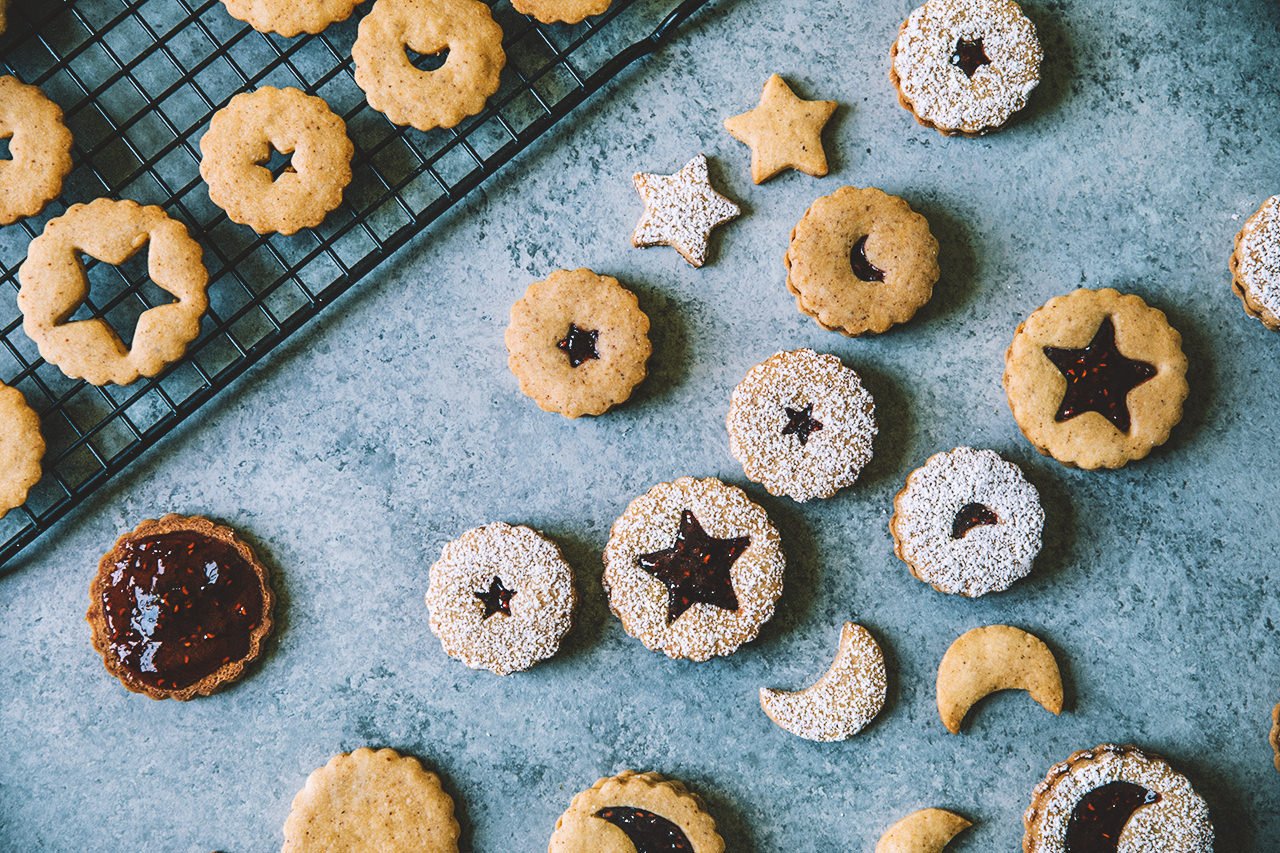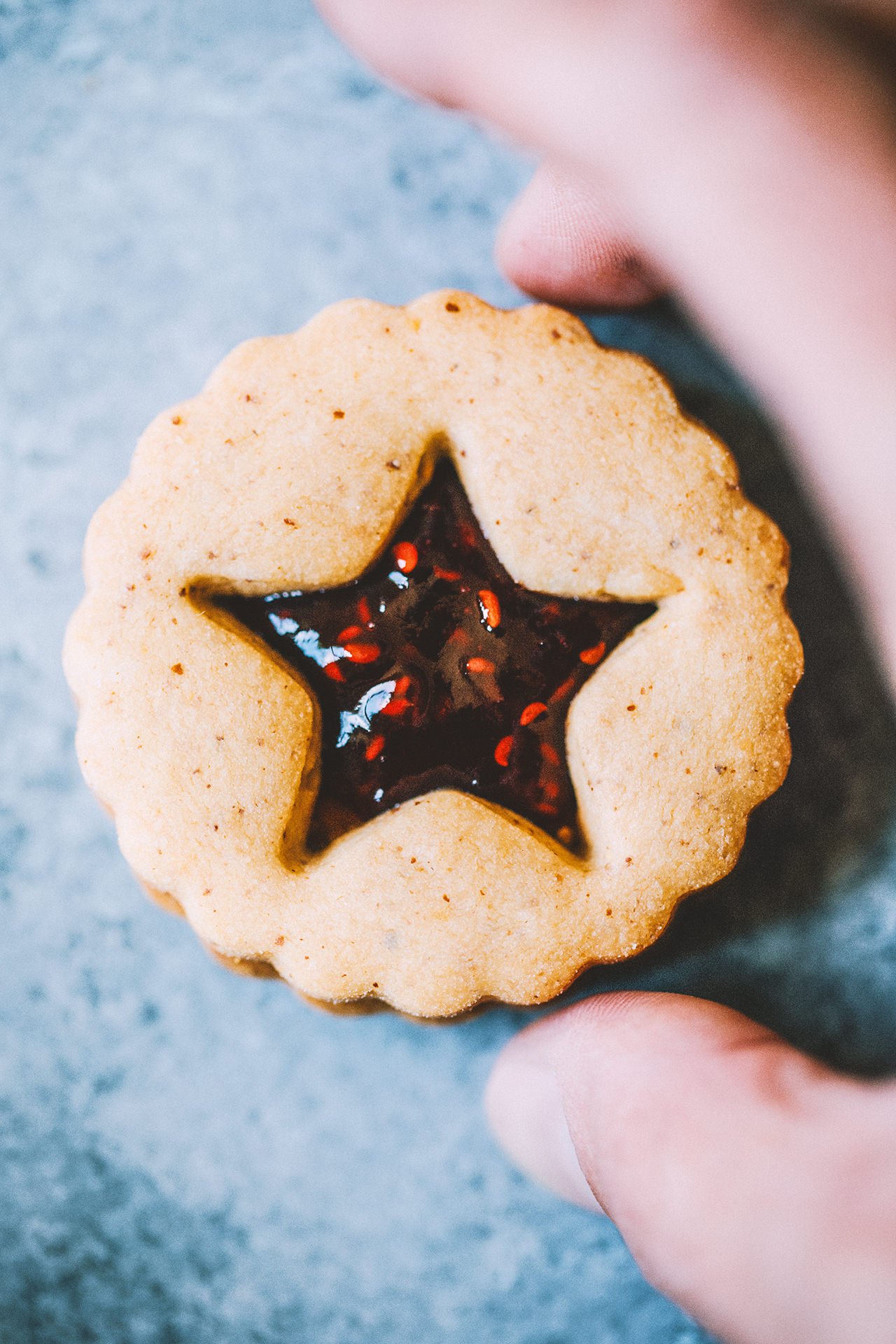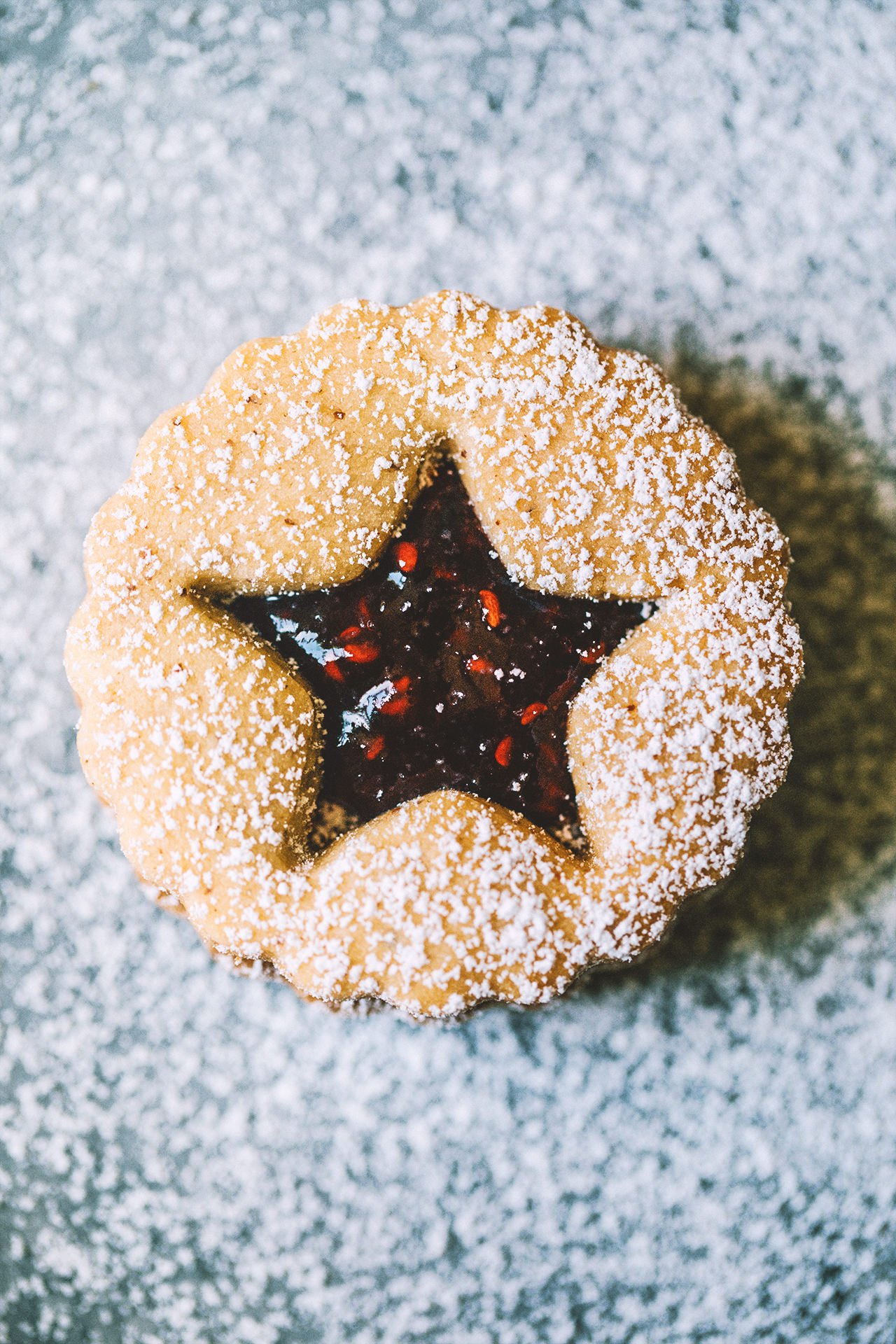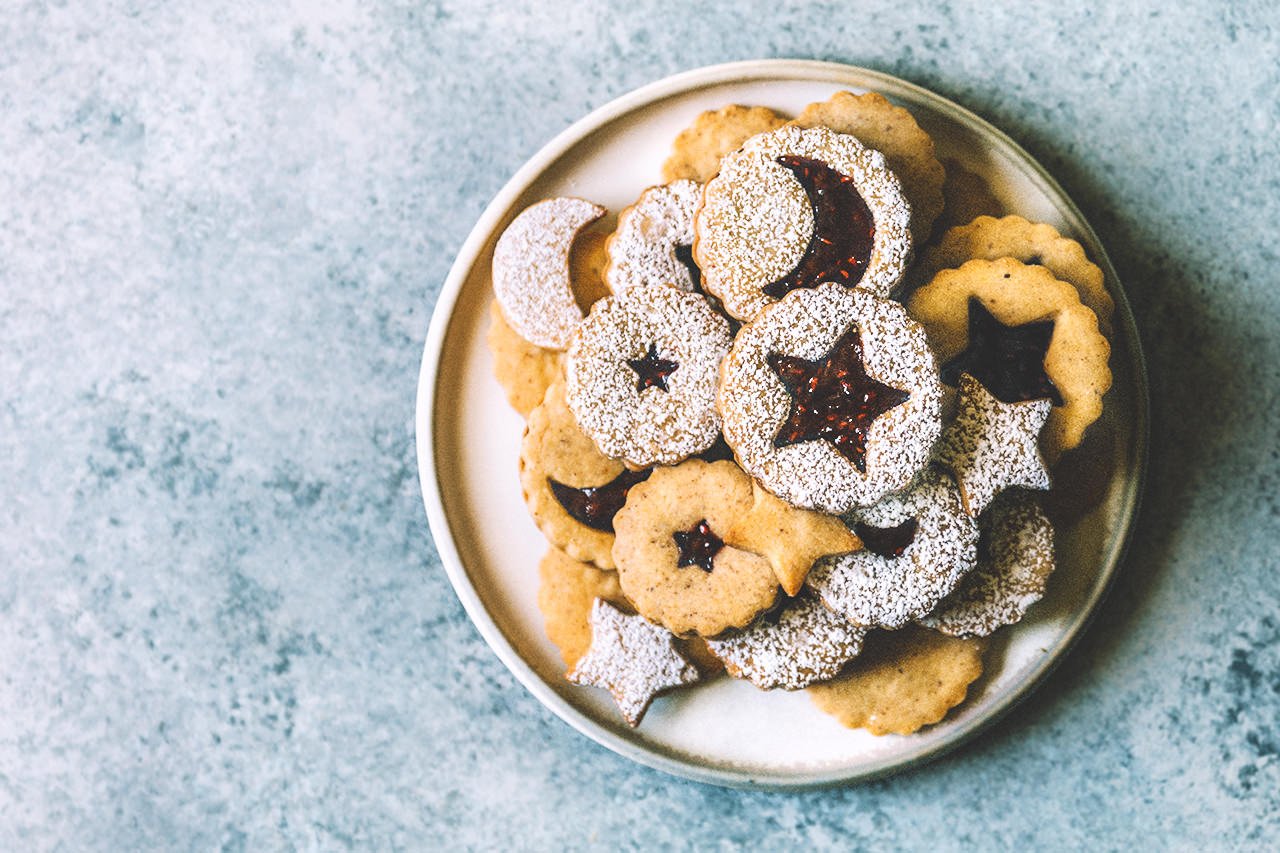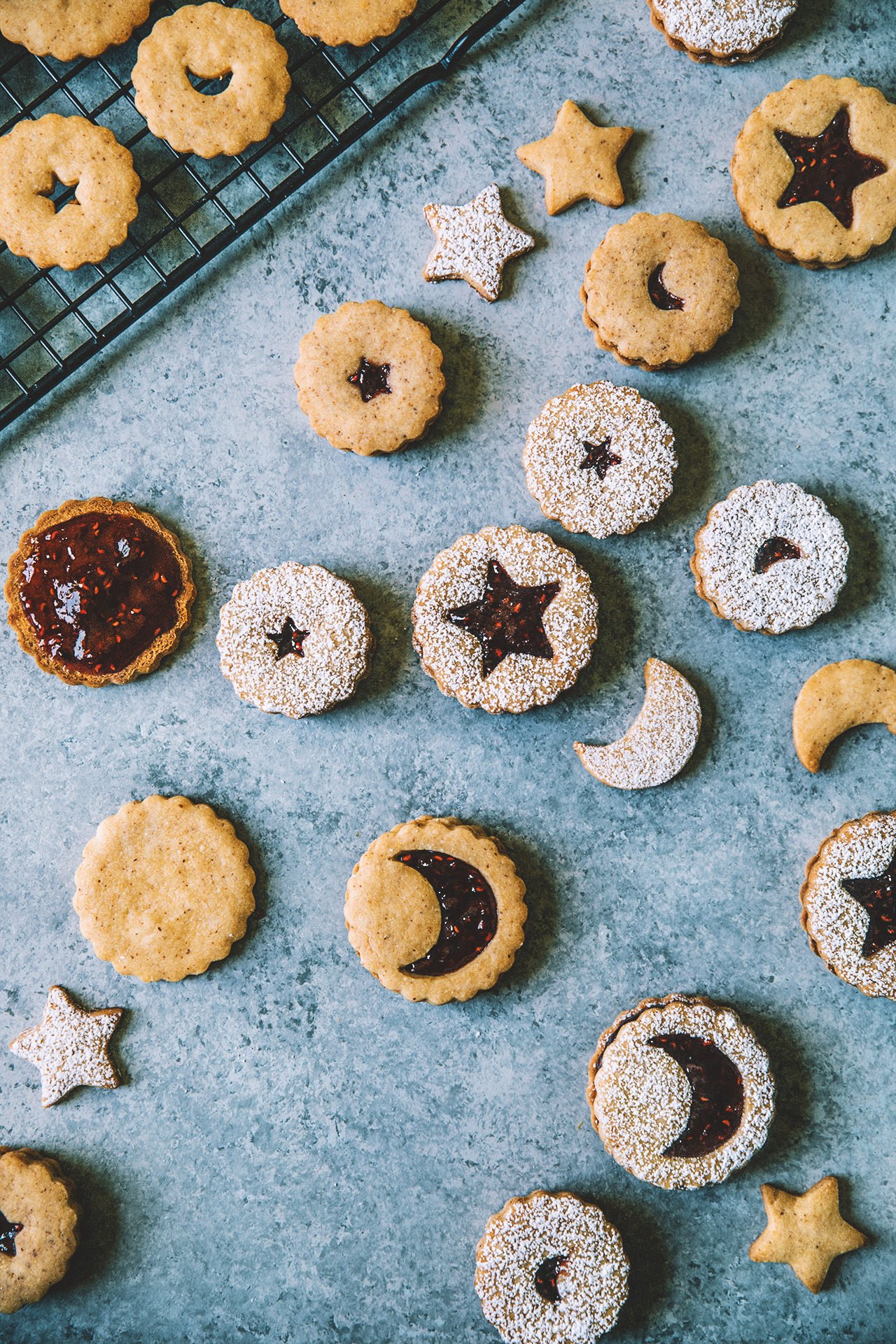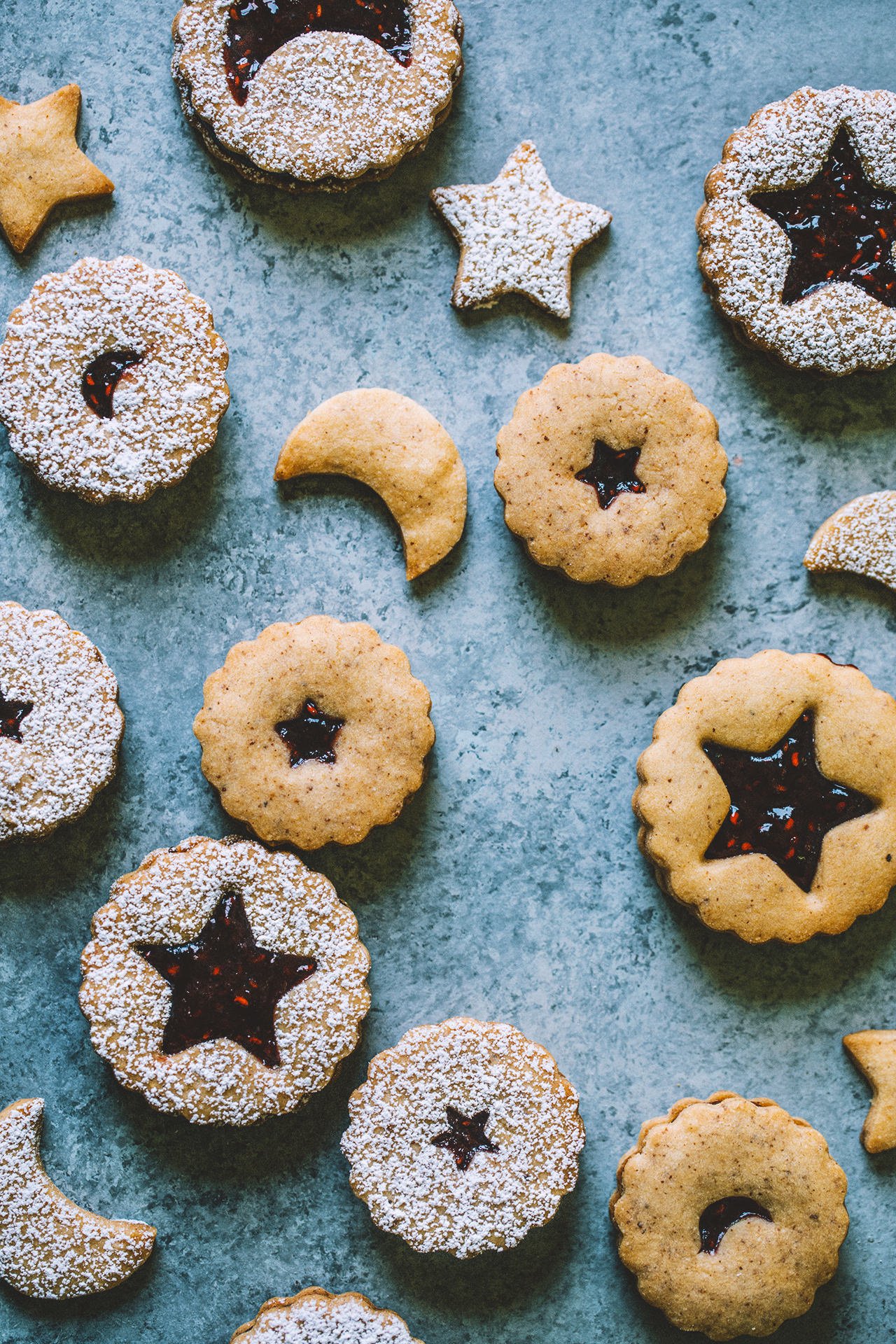 INSTRUCTIONS
Cream butter, almond butter, and powdered sugar together for 3-4 minutes until smooth and light in color.

Beat in vanilla and salt until combined.

Whisk the egg whites until very foamy, then stir into the dough.

Stir in flour.

Use your hands to bring dough together into a ball and place on a sheet of plastic wrap. Flatten into a disc with your palm, and wrap in the plastic. Refrigerate for at least an hour to firm up.

When firm, preheat the oven to 350 F.

Remove the dough from the refrigerator and roll out to about 1/4 inch thick. If the dough is too hard or cracking, let sit for a few minutes to warm up slightly before rolling out.

Cut out cookies with your cookie cutter of choice. Use a smaller cookie cutter to cut out a central "window" shape from half of the cookies.

Place the cut dough on a cookie sheet lined with parchment and bake for 8-10 minutes, until just lightly brown around the edges. Bake time will vary depending on cookie cutter size, so watch carefully. Transfer to a wire rack to cool completely.

While cookies are in the oven, heat the raspberry jam in a small saucepan over medium-low heat and let simmer until reduced and thickened slightly, about 5 minutes, stirring occasionally. Let cool to room temperature.

When both the jam and the cookies are cool, add a dollop of the jam to the center of a "bottom" cookie and spread evenly. Place a "window" cookie atop the jam and press lightly into a sandwich. Dust with confectioner's sugar if desired.
(Images by HonestlyYUM; This post is sponsored by HP. Thank you for supporting the brands that keep HonestlyYUM up and running!))