I recently watched an episode of Anthony Bourdain's Parts Unknown where he was dining at a restaurant in Rome with some friends and their baby daughter. Bourdain remarked how one huge difference he's noticed between living in Italy and living in New York is that in Italy people are happy to see kids out at restaurants. Now, I've yet to visit Italy since becoming a dad, but I just love the idea that children are a welcome addition to the dining scene. While it's certainly no Rome, Berkeley does have its fair share of family friendly restaurants, which is great, given that since day one we've committed to taking Fiona out to eat with us.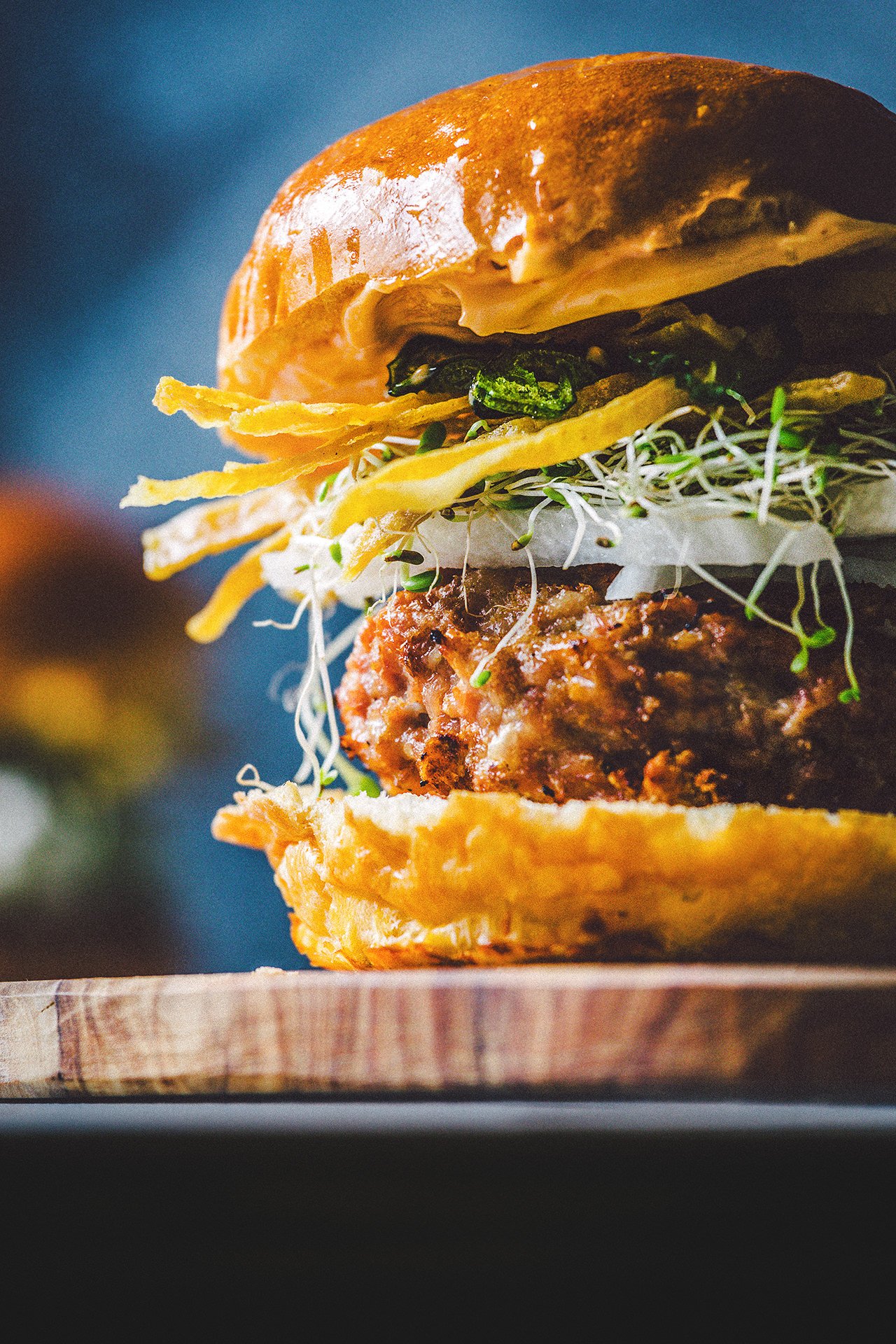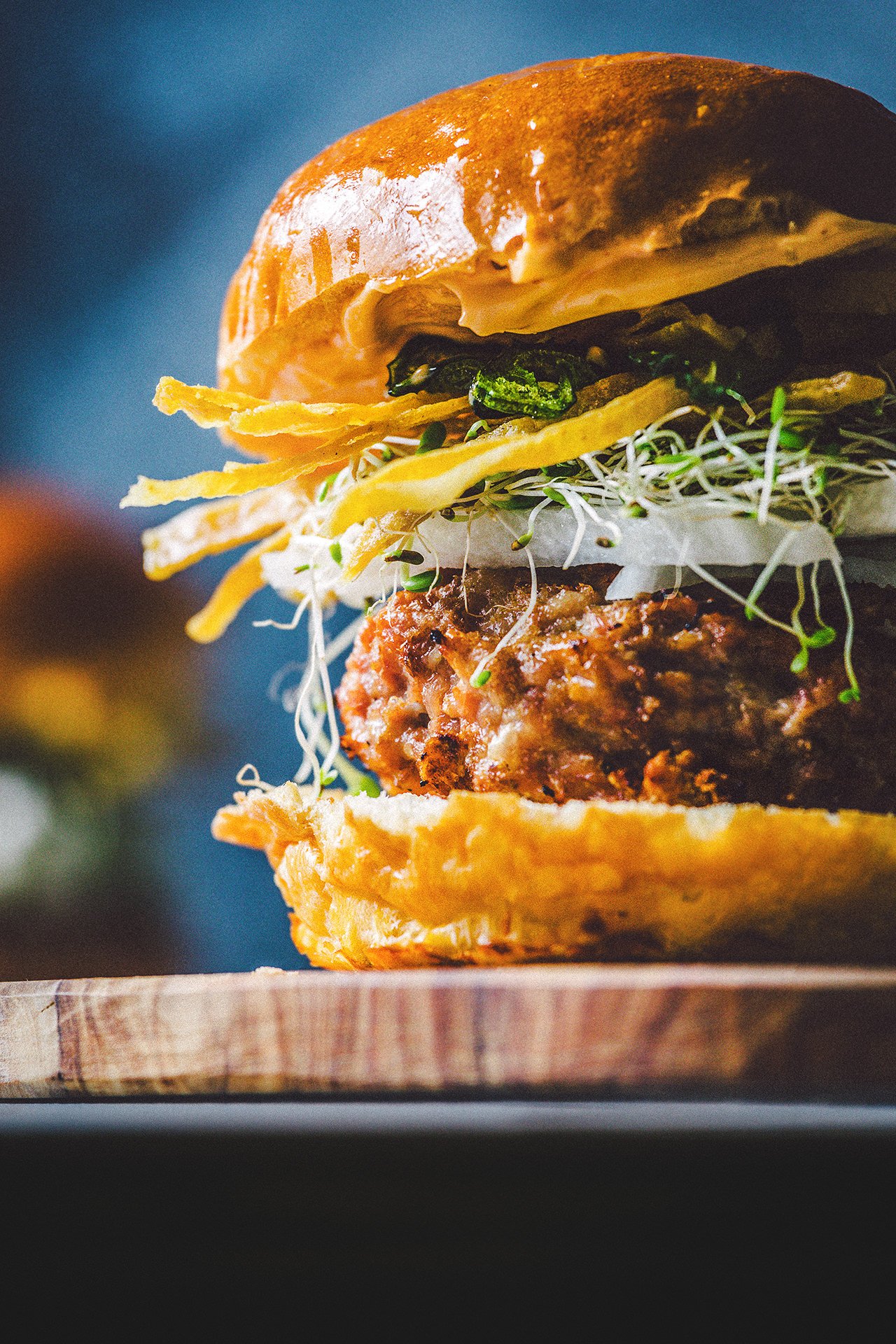 Lately, one of our favorite places has been a burger spot called Farm Burger. Not only are their burgers always on point, but they have a pretty big play area for the little ones in the corner of the dining room! And while I'm proud to say that Fiona can (and will) sit patiently through a whole meal and entertain herself without the use of a screen, it certainly doesn't hurt to have a place for her to escape to and make friends. Another thing I love about Farm Burger is they always have a couple ground chicken burgers on their menu. Looking at their menu right now they have chicken burger with smoked gouda, sherry-date bbq sauce, kale coleslaw, and crispy onions. Umm, yes please!!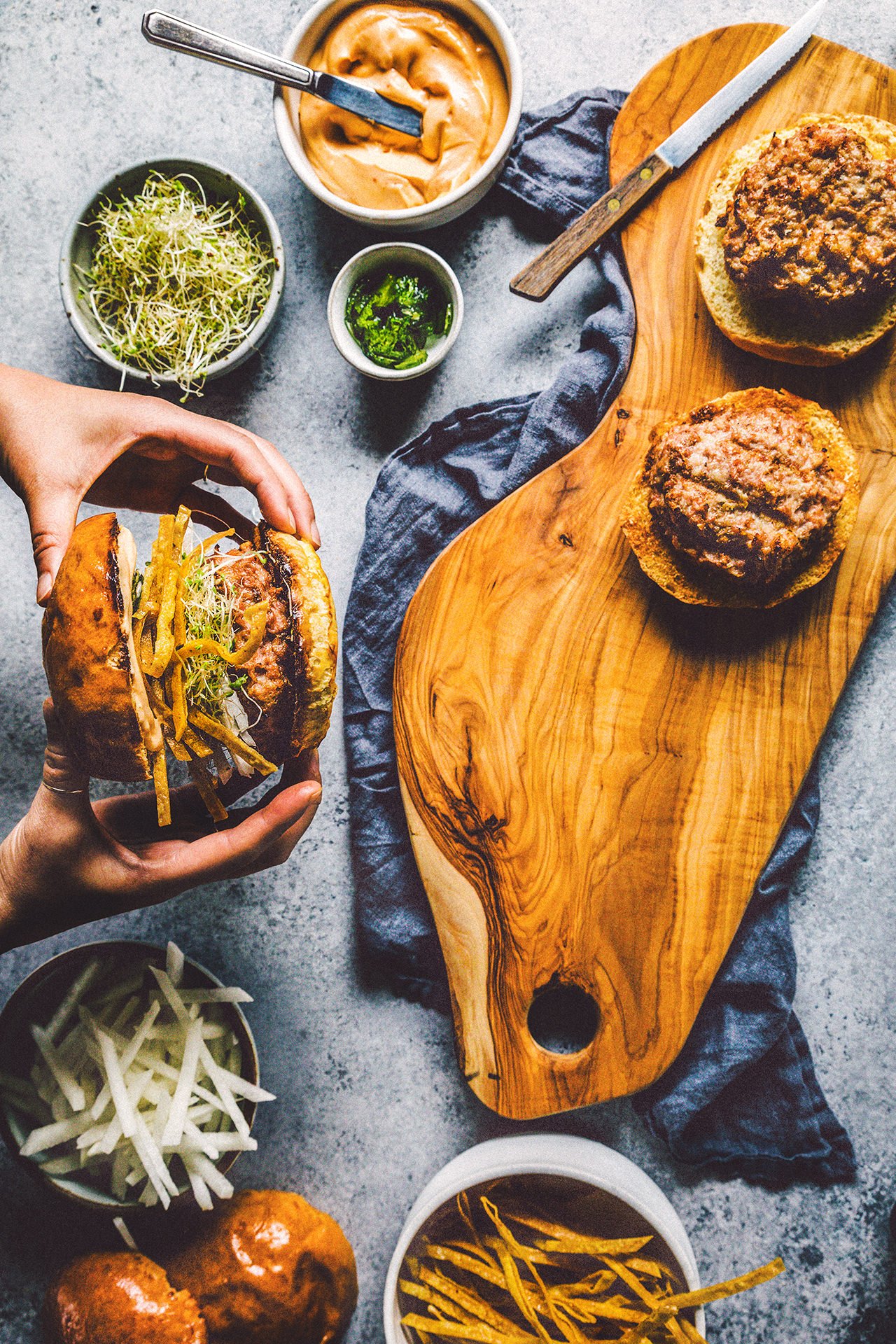 This particular version I made for you today was, you guessed it, inspired by a special I tried on a recent visit. Note: I've made a few tweaks to the recipe since photographing the burgers below, so I apologize in advance for any confusion. Just know that these would make a killer addition to any grilling festivities you have planned for the coming holiday weekend . . . oh, and don't forget to bring the kids! 😉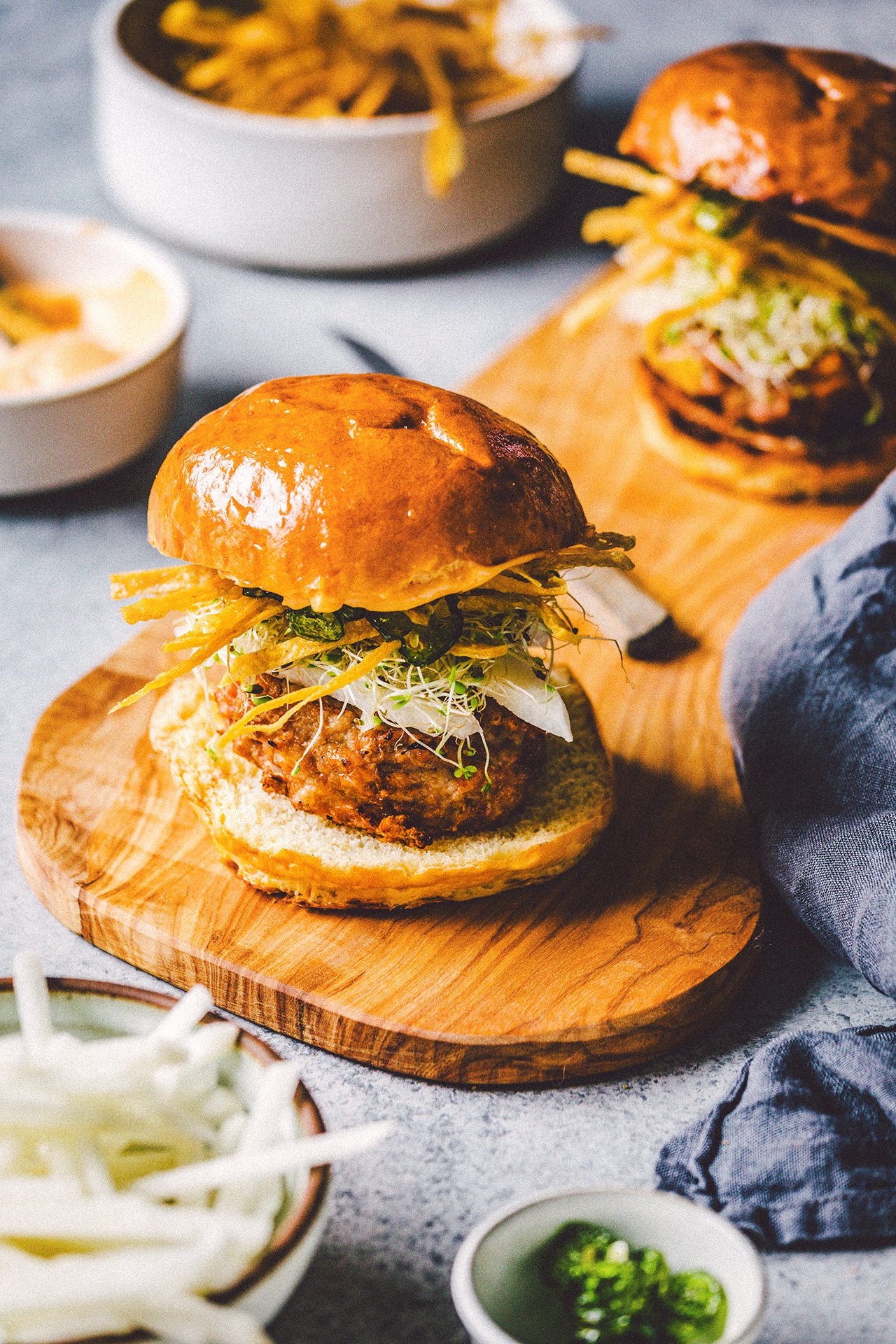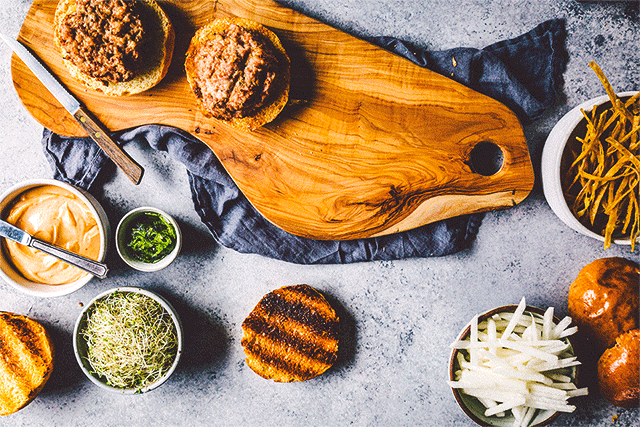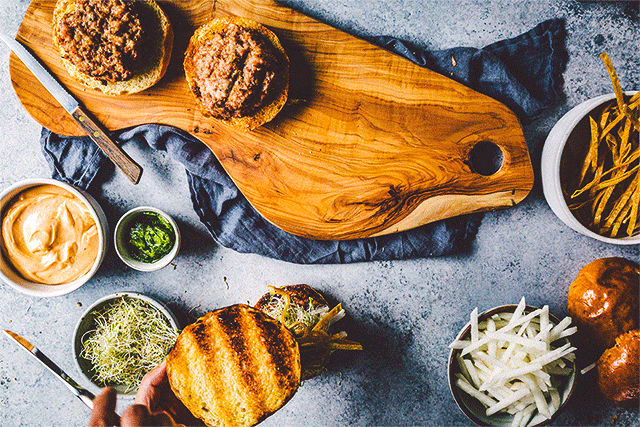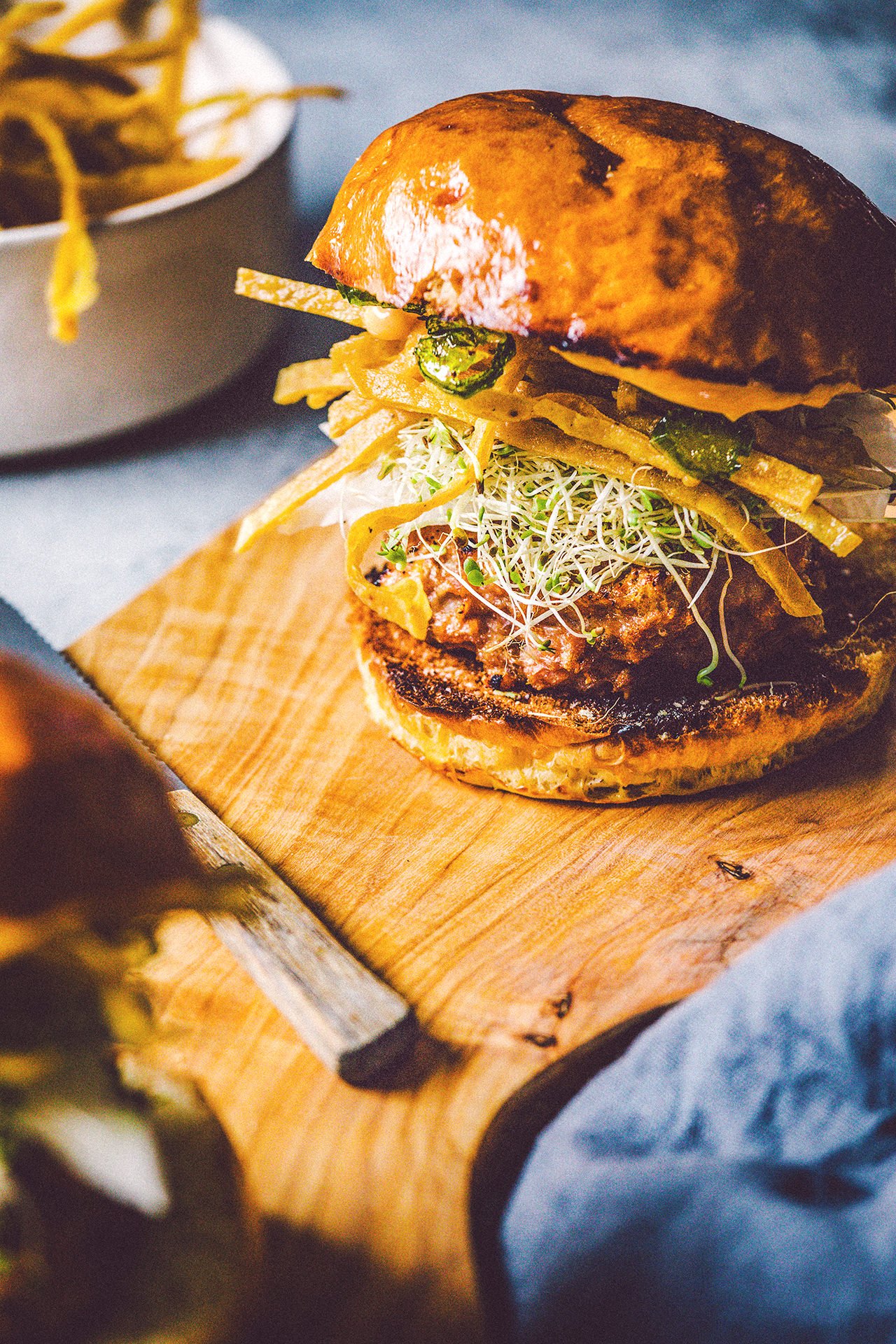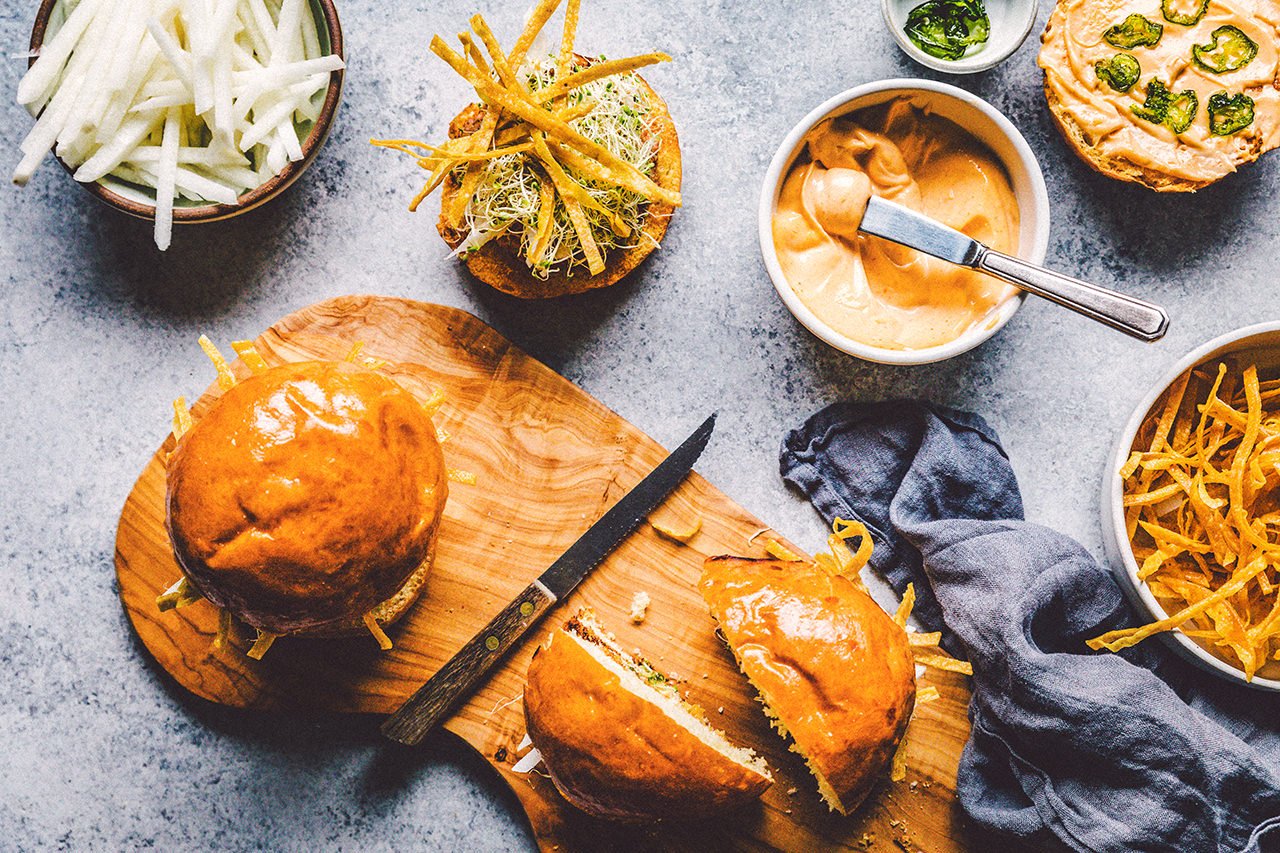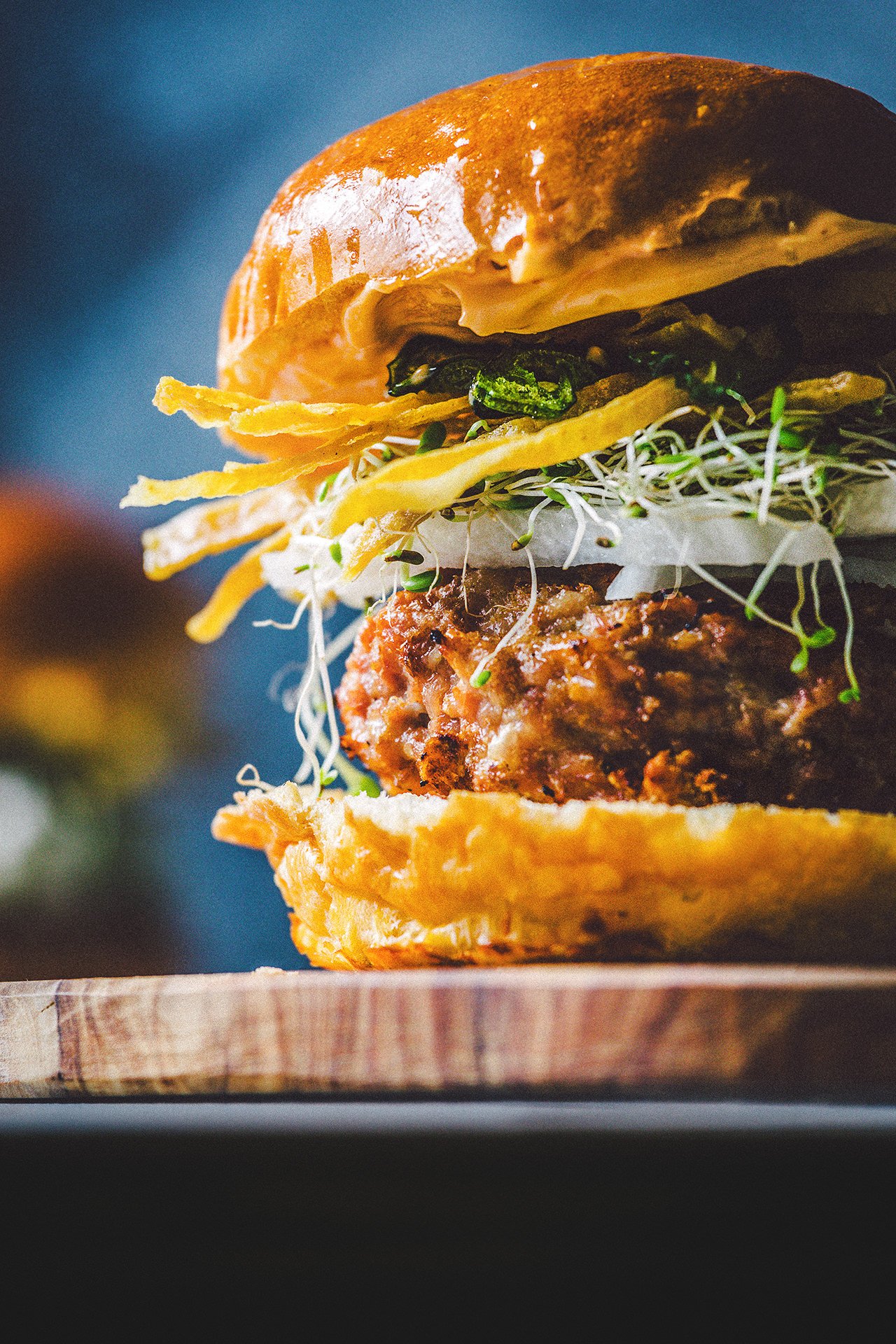 INSTRUCTIONS
Sprinkle the ground chicken generously with salt and pepper to taste. Form into four equal patties, and set aside.

Cut your corn tortillas in half, and cut then cut the halves into quart-inch strips. Add frying oil to a skillet, about 1/4 inch deep, and place over medium heat. Test to see if the oil is ready by adding one tortilla strip. If ready, tortilla should immediately start to sizzle. Add enough tortilla strips to the hot oil to cover the bottom of the skillet, but do not pile on top of each other. Divide into a few batches if necessary. Once tortilla strips are golden brown, carefully remove from the skillet with a metal slotted spoon, and place on a plate lined with a paper towel. Sprinkle immediately with salt. Set aside.

Place sugar, water, and vinegar into a small saucepan over medium heat. Bring just to a simmer, swirling pan to dissolve the sugar. Add the jalapeño slices and let come back up to a simmer, then off the heat. Set aside.

In a small bowl, mix mayonnaise, lemon juice, chile powder, cayenne, and salt to taste. Set aside.

In a larger skillet, add a tablespoon of oil to coat the bottom of the pan, and set to medium heat. Once oil is hot, add the chicken patties, cooking on one side until browned, about 5 minutes. Flip the patties and cook on the other side for another 5 minutes or so. Add the pepperjack, and continue cooking until the temperature of the burgers reach 165° F. Remove from the skillet and let rest.

Assemble your burgers by adding all of the above condiments and fixings to taste.
(images by HonestlyYUM)