There is goat's milk is this cocktail . . . and it's @*%$ delicious!! I first heard about milk punch back in my cocktail catering days. Not only is it a delicious flavor modifier, but it's a great way to preserve a cocktail. That's right, you can mix up a bottle of milk punch, and keep it handy in your fridge for months (possibly years)! The process of adding acid to milk to clarify/preserve has been around for centuries. But as you can imagine, milk punch surely has its place in today's flourishing cocktail scene. It's a great way to premix cocktails for bartenders to keep ready in the well. As mentioned, it's also a unique way to affect the flavor of a cocktail.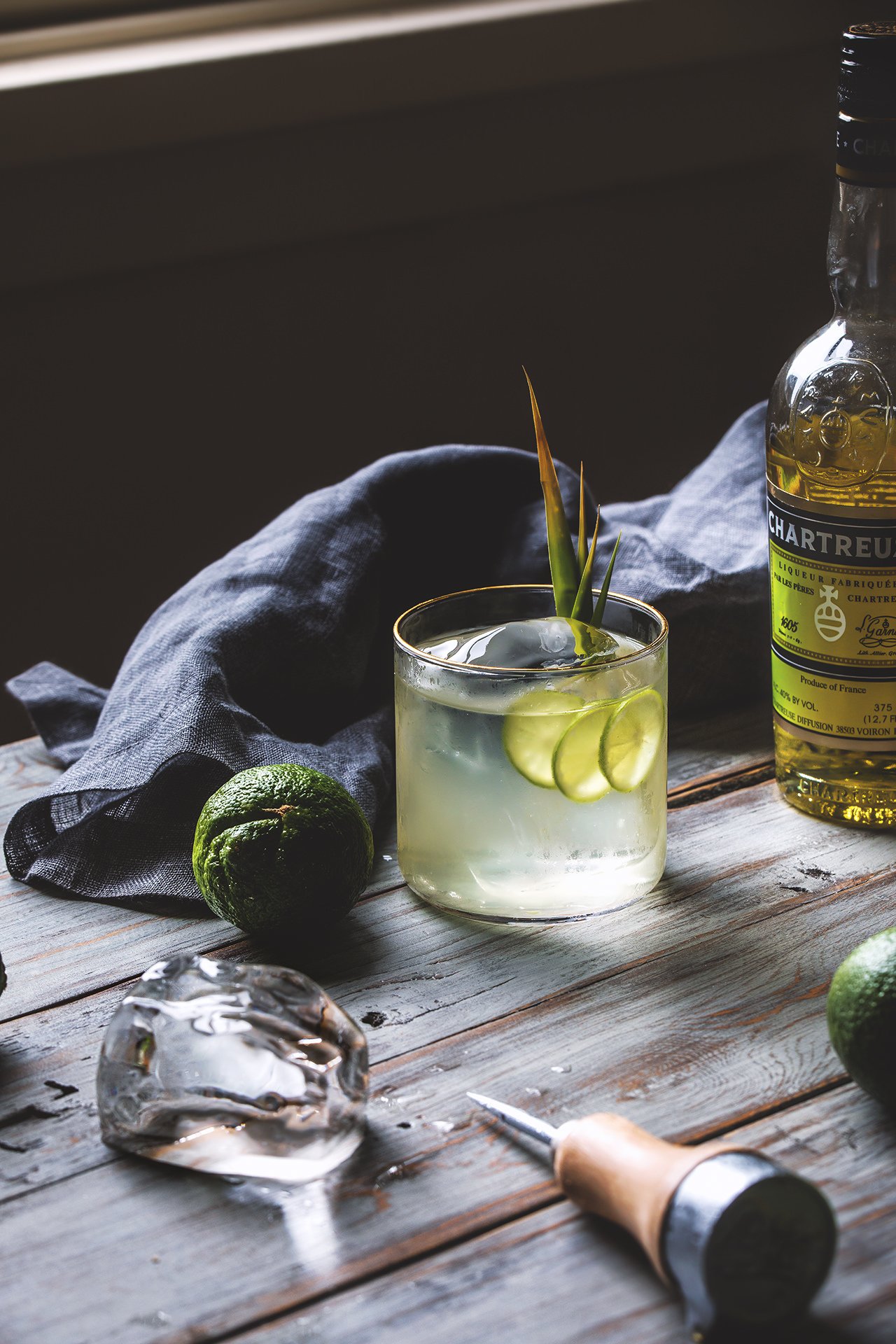 When mixed, the acid of the cocktail curdles the milk. The resulting curds are used to filter the cocktail, stripping most color and any cloudiness from the drink, and softening the harshness of the alcohol. Please, I beg you, give the technique a try; experiment! For this particular cocktail I tried both goat's and cow's milk. The goat seemed to result in a more luscious cocktail. All in all, quite the magical process, don't ya think? Just another reason to love cocktails (as if I needed another reason).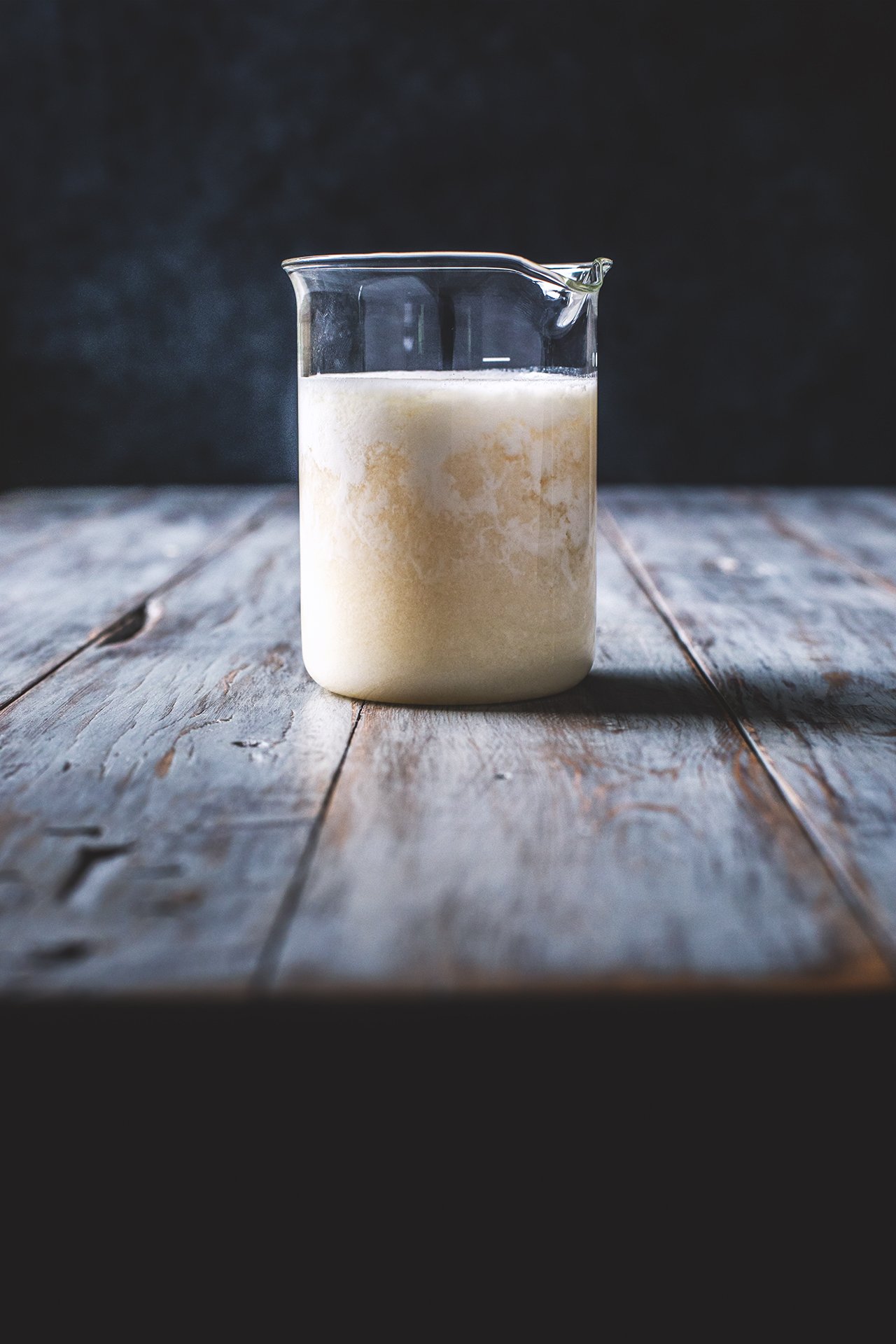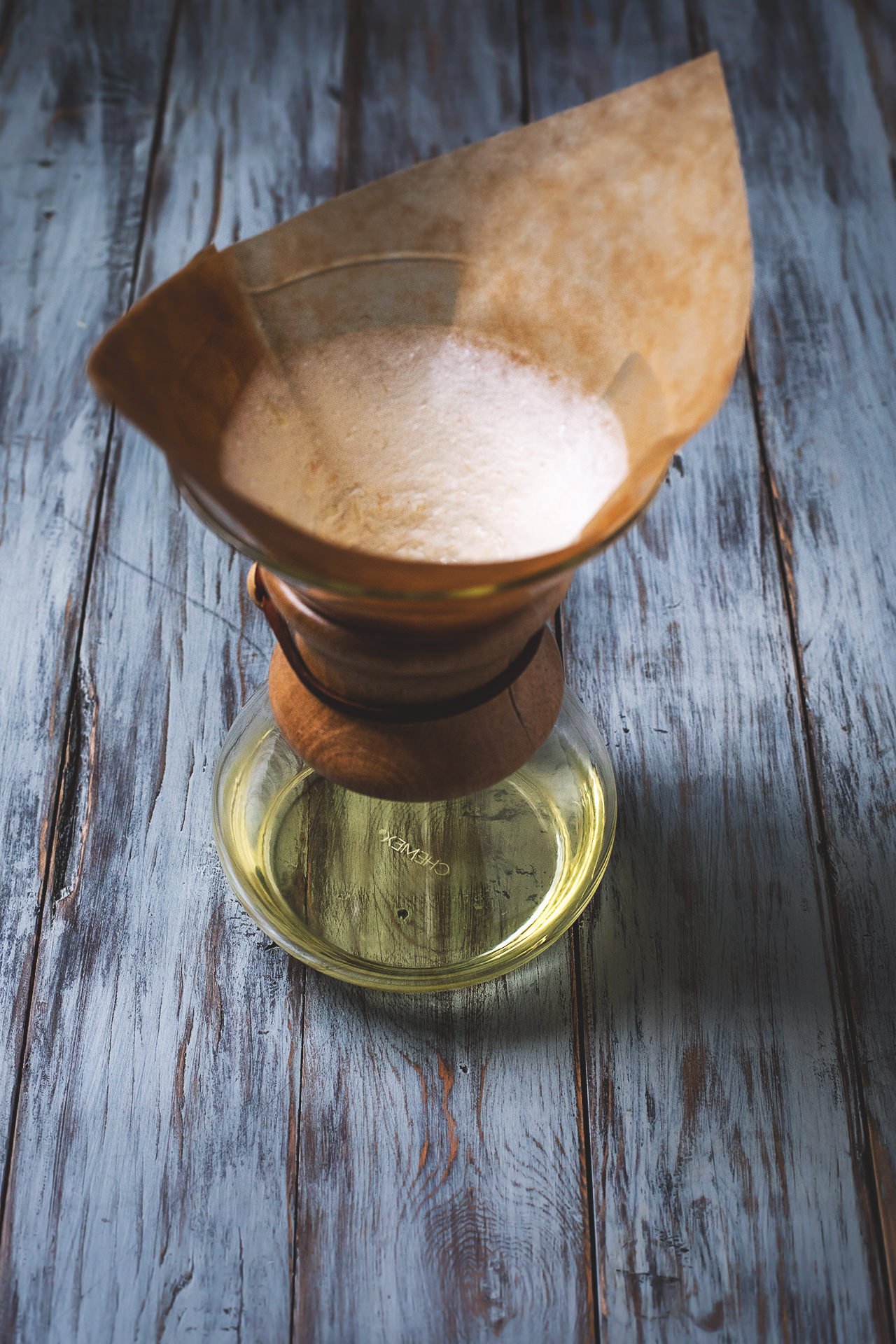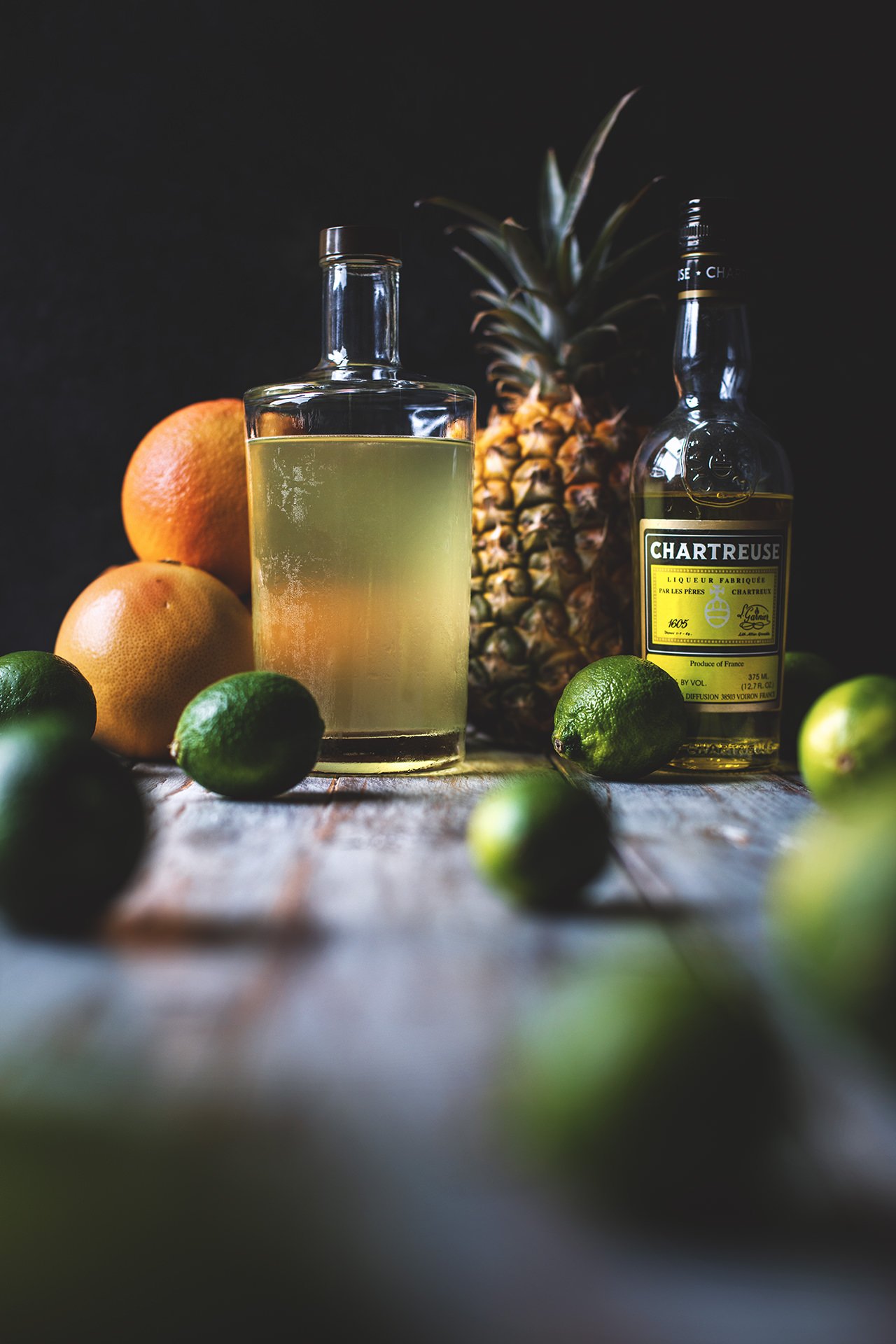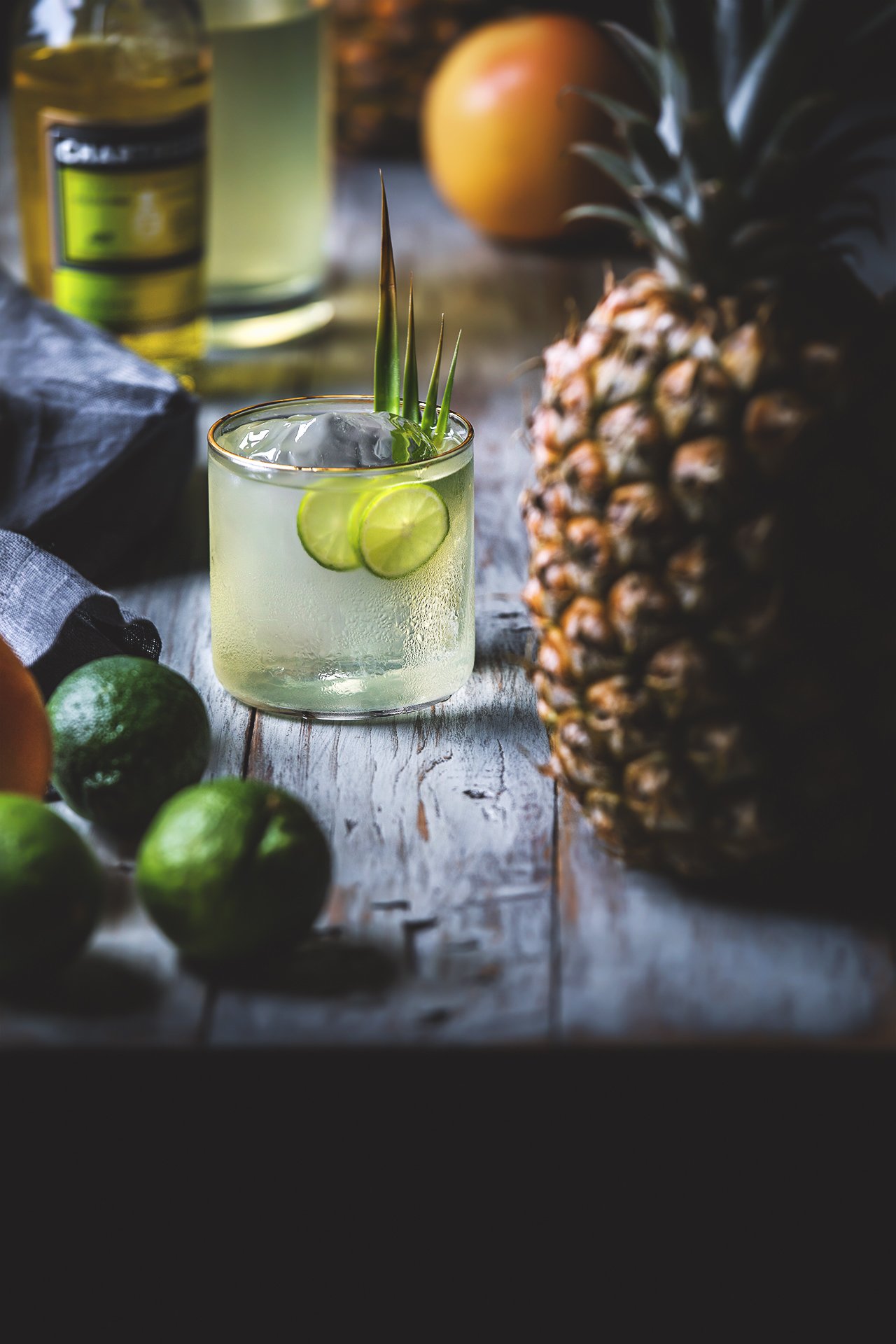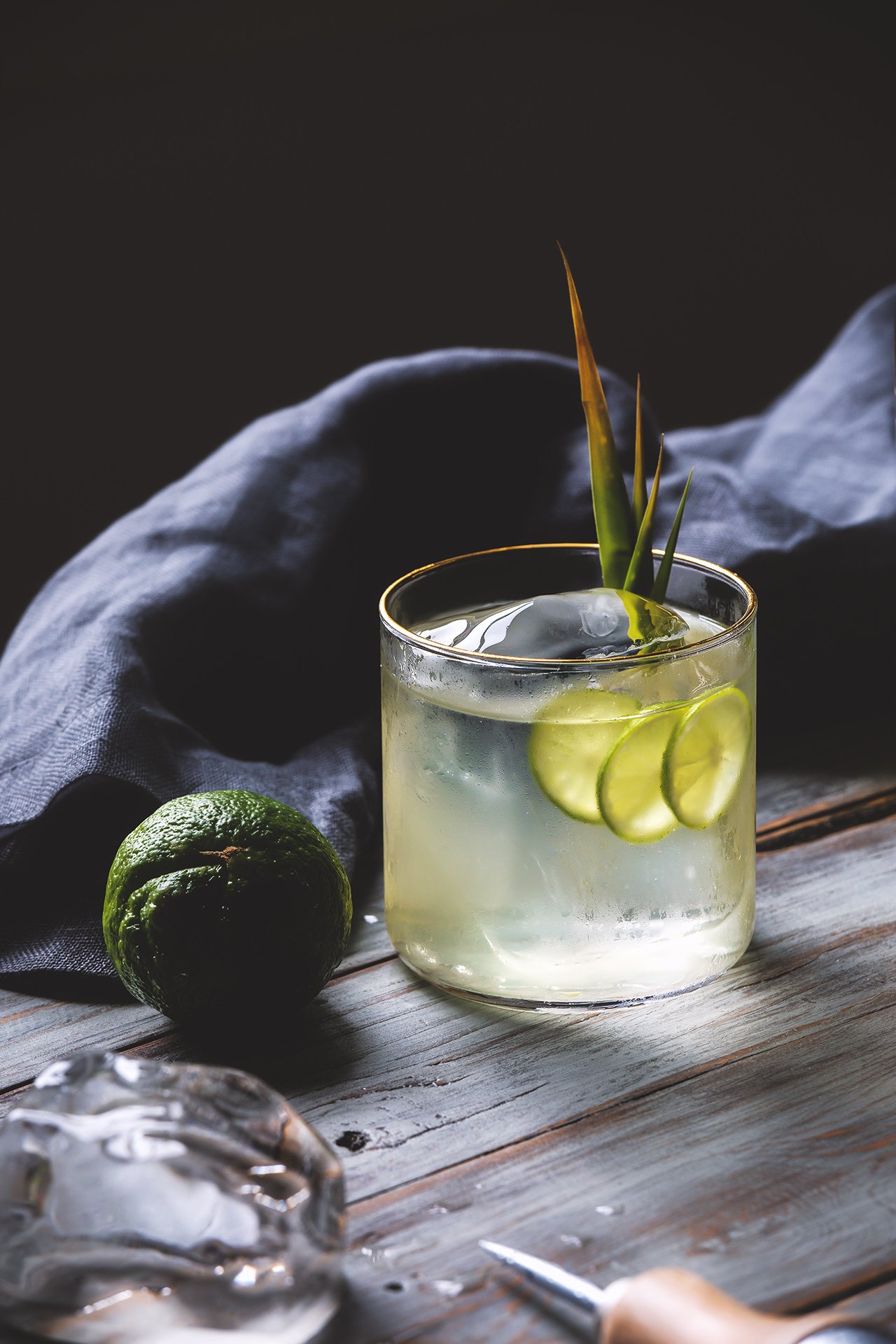 INSTRUCTIONS
Add the goat's milk to a 4-cup measuring cup and set aside.

In a separate measuring cup add the tequila, Chartreuse, pineapple gomme, lime juice, and grapefruit juice. Stir to combine.

Slowly pour the cocktail mixture into the goat's milk. Let sit out at room temperature for one hour.

Using a fine-mesh strainer lined with a coffee filter, a nut milk bag, or another similar very-fine straining device (I actually used a Chemex pour-over coffee drip, lined with a Chemex paper filter and it work great), gently pour out the cocktail and milk mixture to strain. It is critical that this process is done with care, as it is actually the milk curds that create a nest and filter the cocktail. This process will take a long time to drain. Do not stir. Let the curds and gravity do the work.

Once completely drained, discard the curds, and transfer the cocktail to an empty bottle or container and store in the fridge. Serve in an old fashioned glass over one large ice cube. Garnish a couple pineapple leaves.
(images by HonestlyYUM)