Full disclosure, I don't like cooked carrots. Well, to be more accurate, I used to really hate cooked carrots and I've warmed up to them over the years ever since I realized what I actually don't like are overcooked mushy carrots– bleh! They also are the kind of veggie that needs a lot of help. There's really nothing worse in my opinion than plain steamed or boiled carrots. I actually stumbled upon this recipe after being so sick of my go-to roasted veggies. I couldn't make roasted cauliflower AGAIN! So I just used the same seasoning but on carrots instead and, to my surprise, loved them! These carrots are coated in ras al hanout, which is a Moroccan spice blend. Every spice brand has their own recipe but ras al hanout typically contains cardamom, cumin, coriander, cinnamon among many other spices– the cinnamon in the ras al hanout goes really well with the sweet carrots. I've served mine with some creamy labneh and topped them off with some dried rose petals and pistachios. I mean how gorgeous will this look on your spring-inspired Easter table? Just saying . . .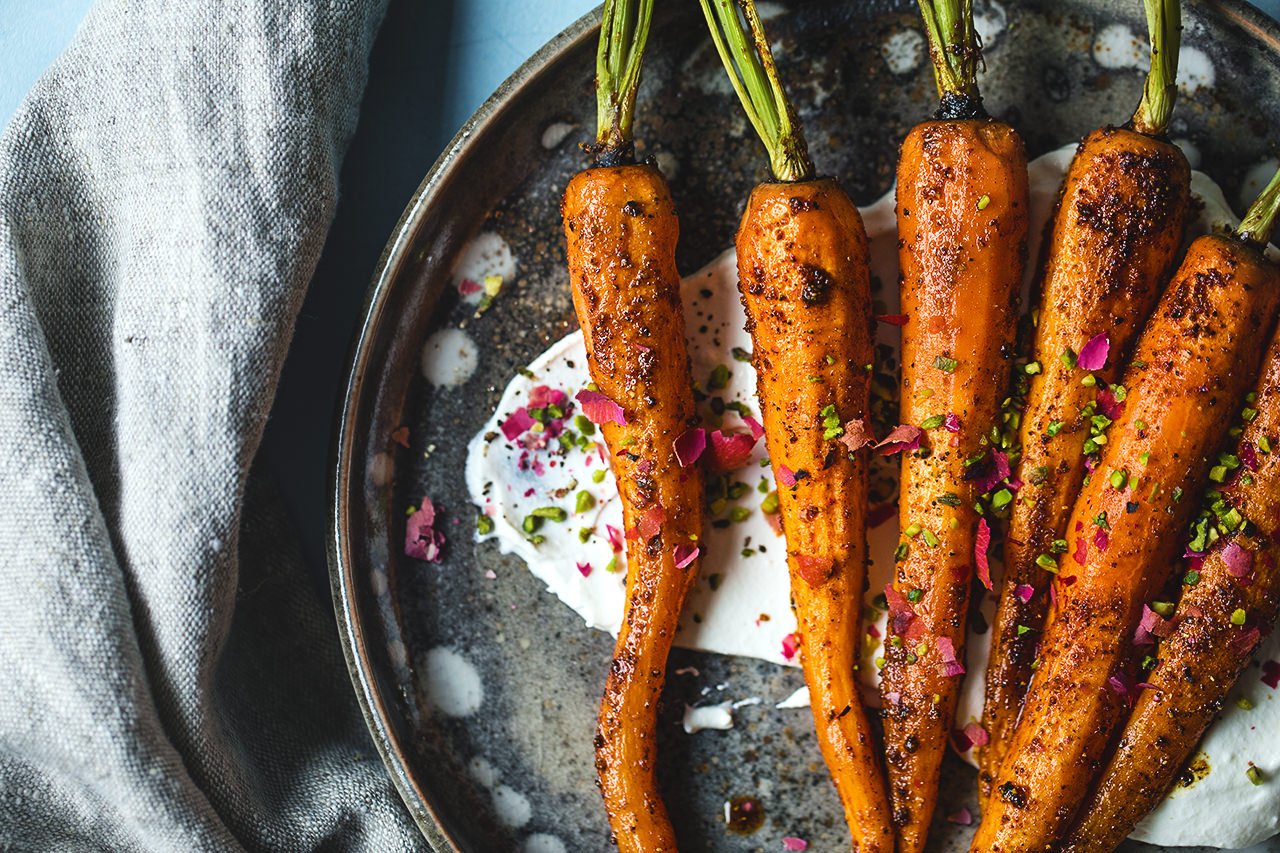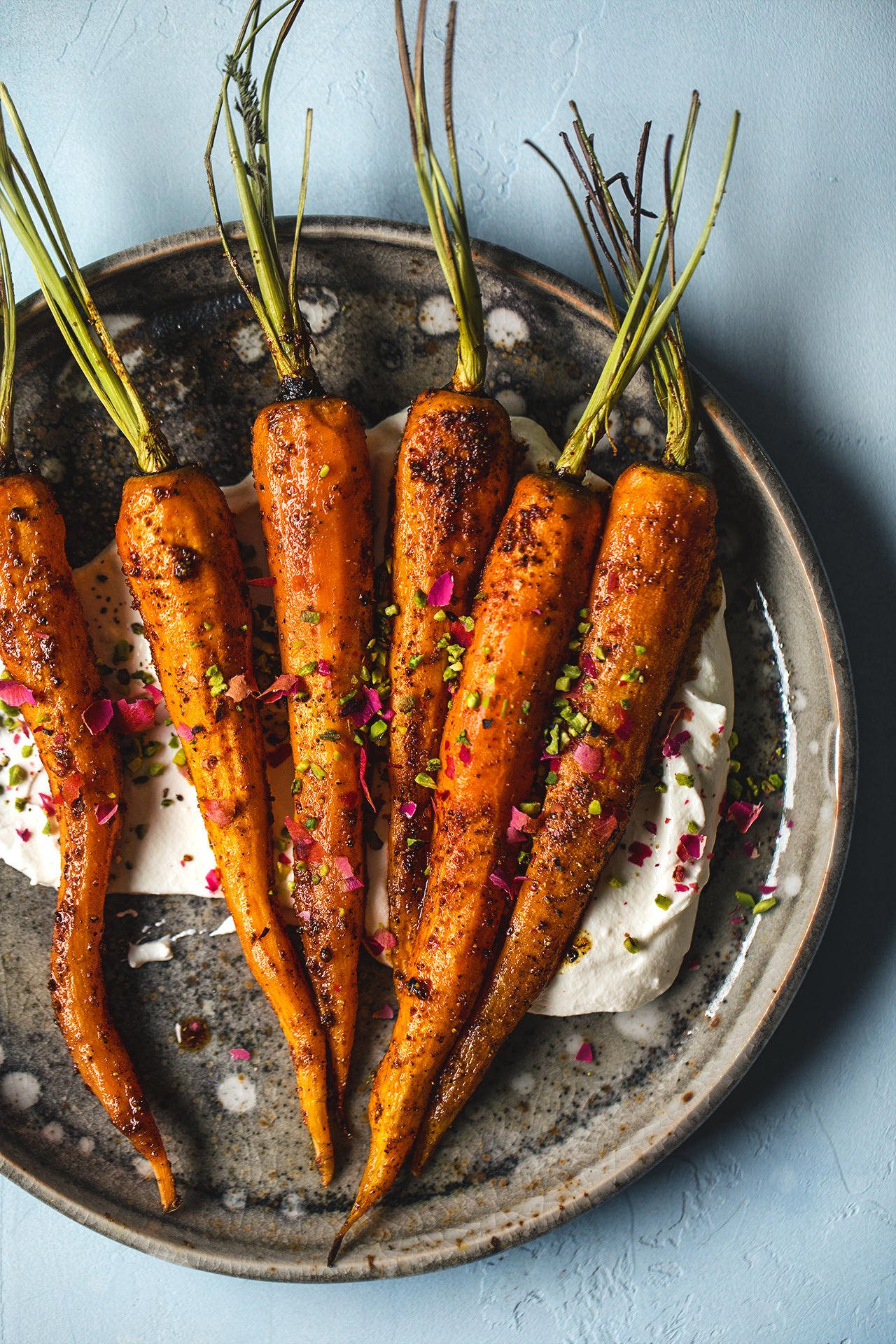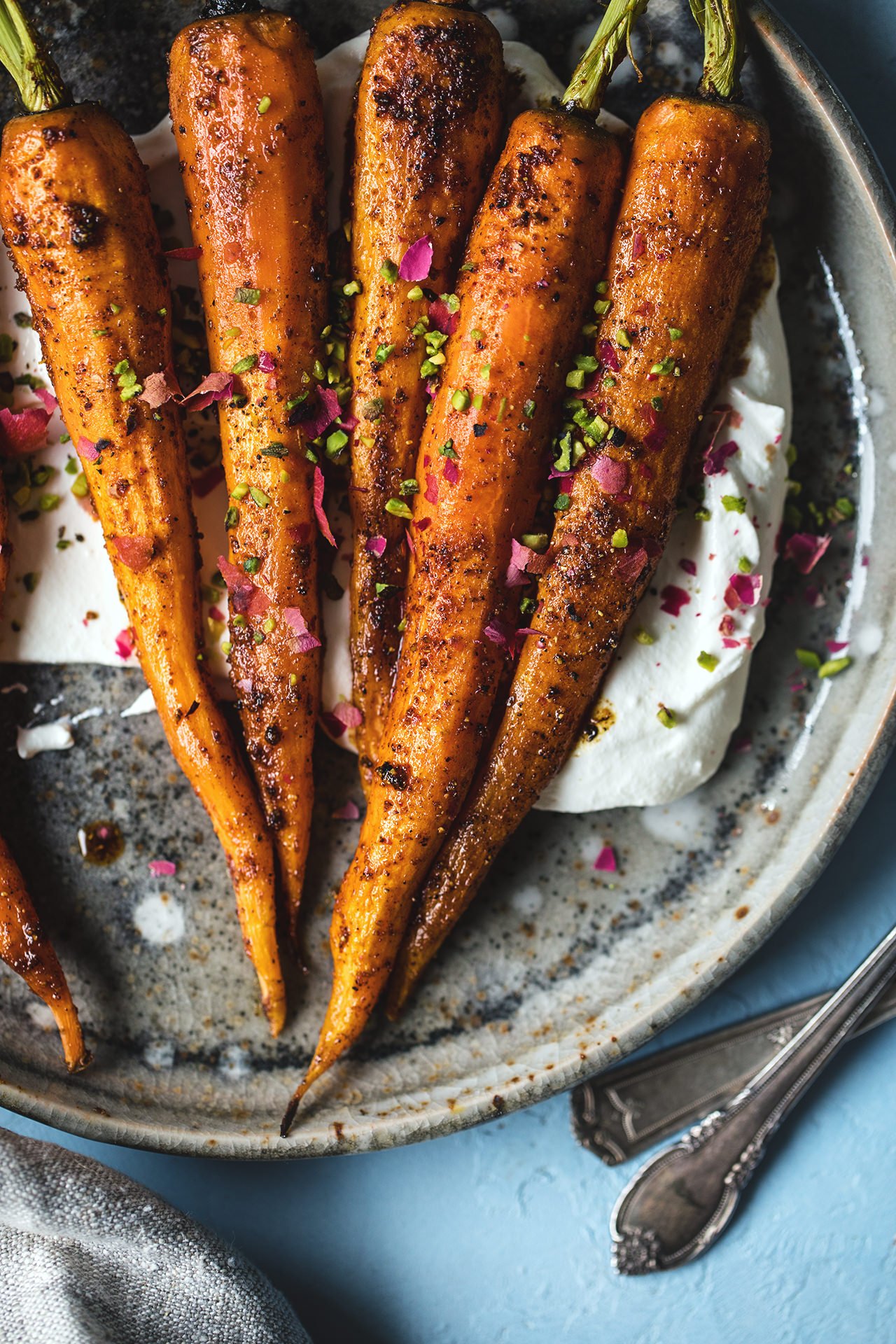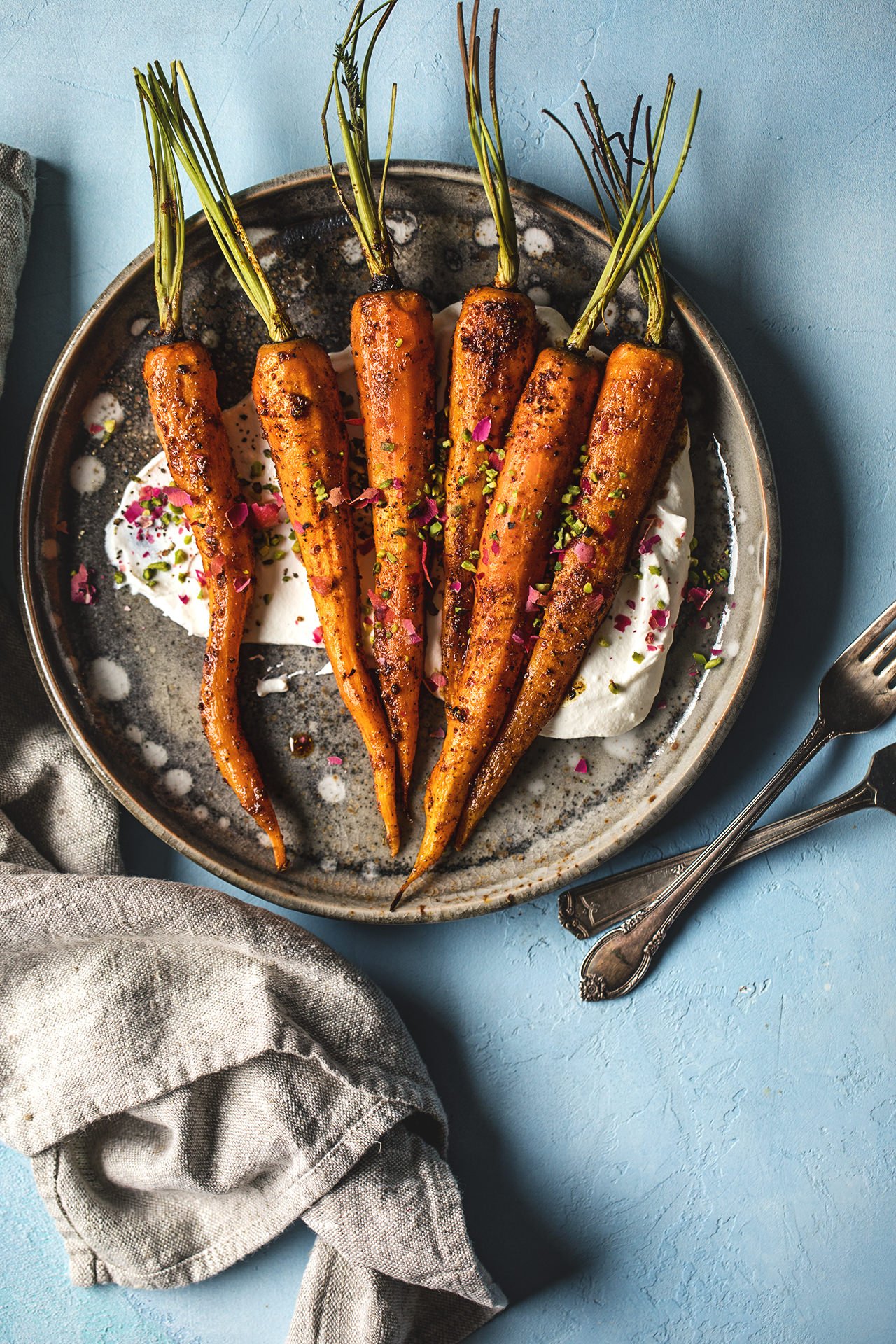 MOROCCAN SPICED ROASTED CARROTS WITH LABNEH

Ingredients:

2 bundles of carrots with tops trimmed and peeled (about 10)
2 1/2 teaspoons of ras al hanout
1 teaspoon of whole cumin
1 1/2 teaspoons of salt
freshly ground black pepper
1 tablespoon of honey
2 tablespoons of grapeseed oil
1 cup of labneh
1 small shallot, minced
dried rose petals
chopped pistachios

Directions:

Preheat oven to 425 degrees. Toast cumin seeds on a pan over medium high heat until they become fragrant. Crush in a mortar and pestle (doesn't have to be a fine powder).
Combine the cumin and ras al hanout with the oil, honey, salt and a few rounds of freshly ground black pepper. Whisk to combine and coat over carrots on a baking sheet.
Roast for 10-15 minutes (depending on the size of your carrots this may be longer or shorter, mine were on the bigger side so if yours are small take them out sooner).
Combine the labneh with the shallot and a pinch of salt
Serve carrots with labneh and crush dried rose petals and chopped pistachios over carrots.
(images by HonestlyYUM)