A bit of good news to start the day: after 6 years in our cozy West Berkeley home, we finally moved! Don't worry local friends, we're still in Berkeley, in fact, just a few blocks up the road. I haven't really mentioned it here on the blog, but for months we'd been experiencing some issues with our landlord. I'll leave it at that, but needless to say, we were in desperate need of some new digs. Those of you familiar with the housing market here in the Bay Area know that it isn't the most affordable place in the world – especially if you have a rapidly growing 2-year-old, a 70 lb. dog, and need a photography space. So after months of searching, we finally found a new place to call home.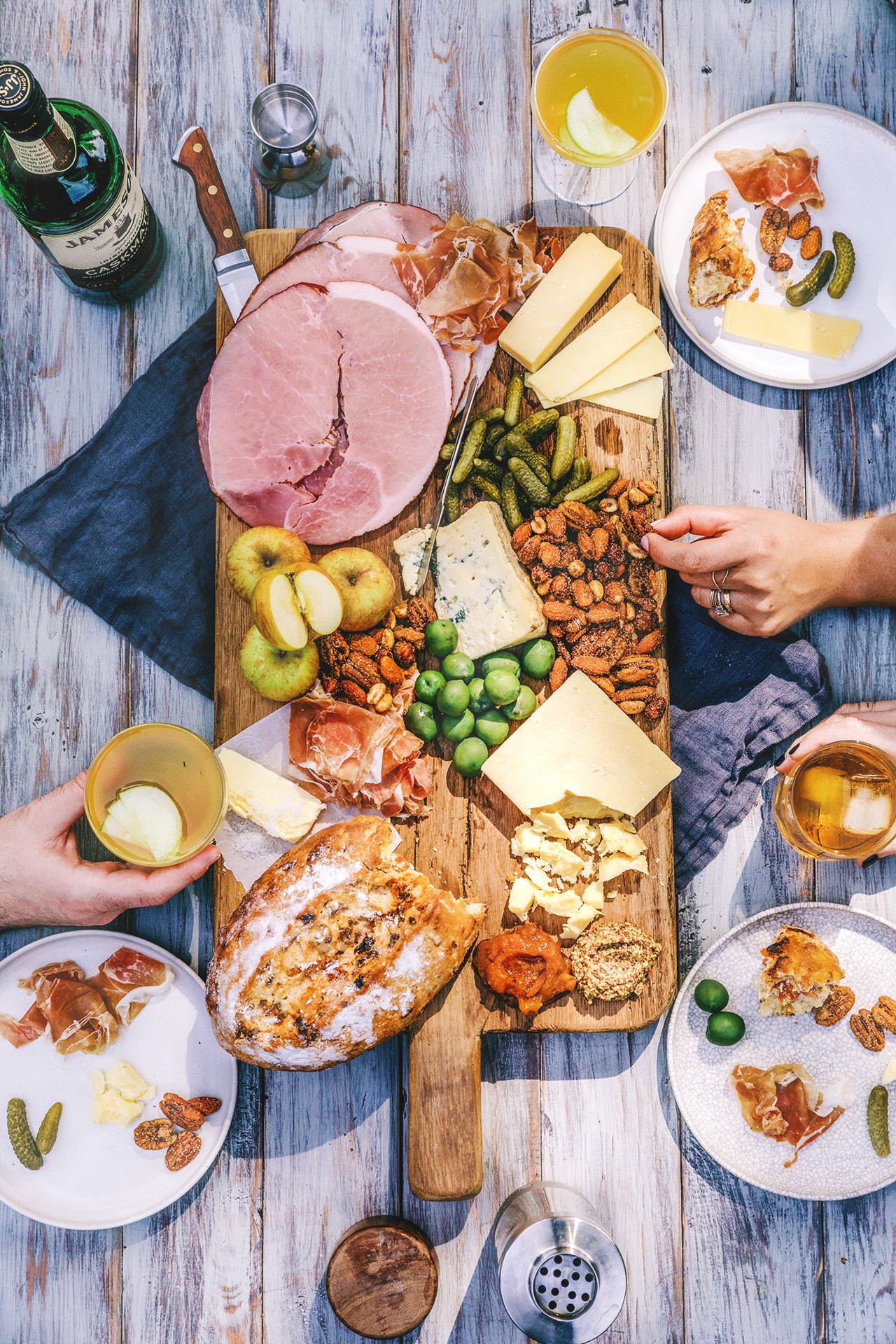 It turns out that it was perfect timing, because when the opportunity surfaced to collaborate with Jameson Whiskey for St. Patrick's Day, I was in full celebration mode! I'm beyond excited to share TWO NEW RECIPES with you today! First, the Green & Black cocktail, made with Jameson Black Barrel. The warm, nutty, spiced notes of the whiskey go perfect with the dry Amontillado sherry, tart green apple, and burnt sugar syrup. They're exactly the flavors I'm looking for this time of year, as we transition from winter to spring.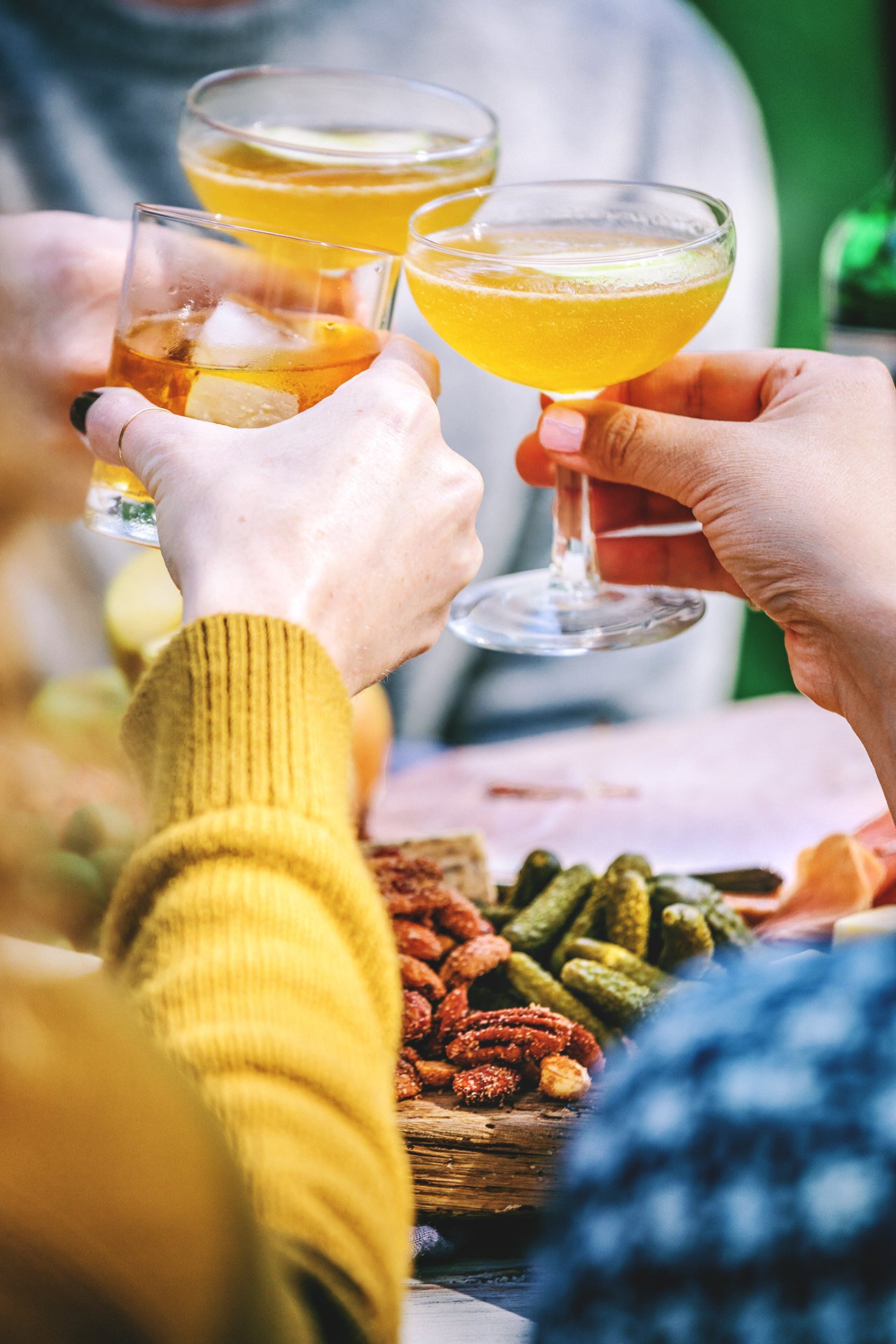 Next, our Irish whiskey-glazed spiced nuts recipe, made with Jameson Caskmates. After spending some time in stout-seasoned casks, the chocolate and butterscotch notes of the Caskmates are apparent, and divine. Without hesitation, I rounded up a group of friends (aka moving buddies) and shared this bountiful ploughman's platter full of Irish cheese, meats, and all the fixings. After all, what better way to celebrate St. Patrick's Day than with good food, good whiskey, and those you love the most! Sláinte!!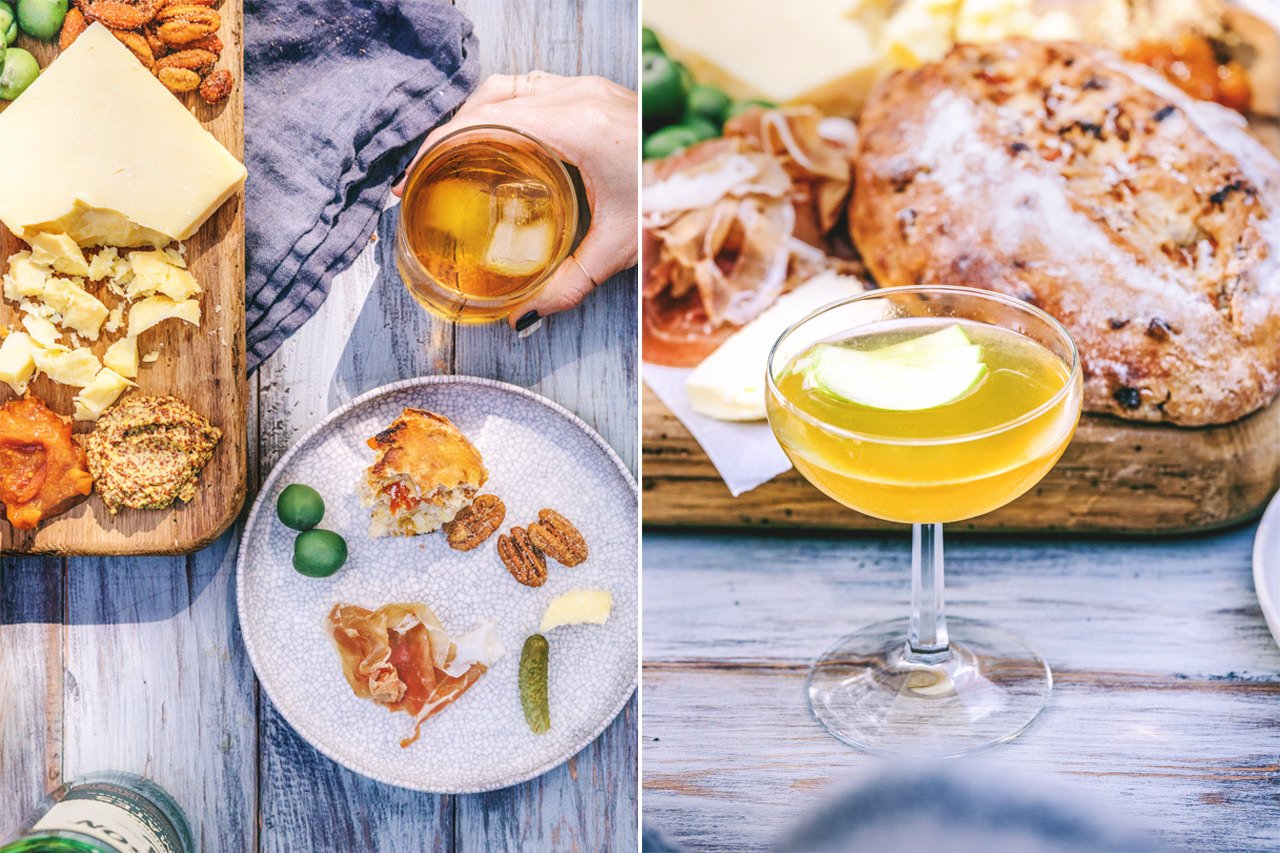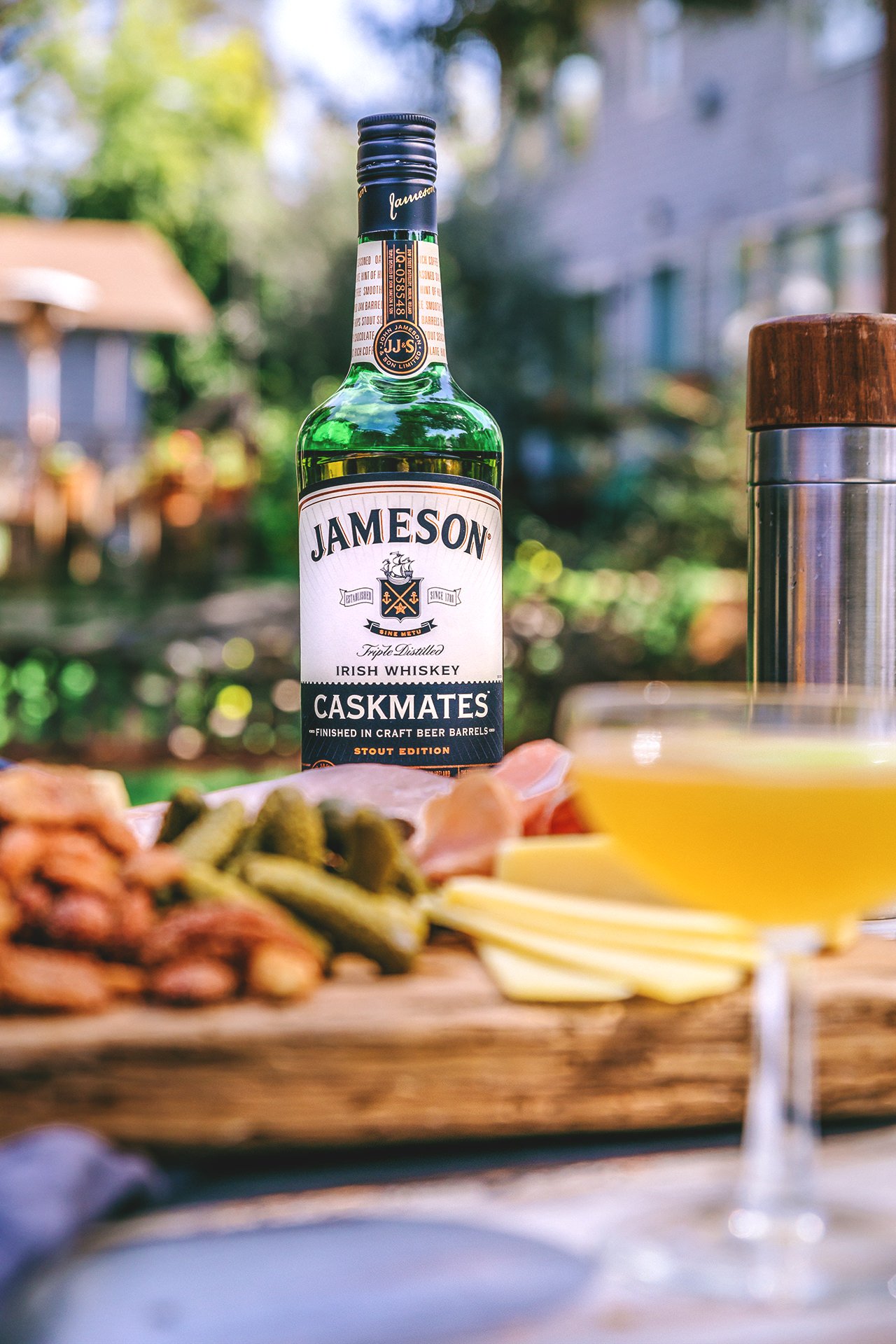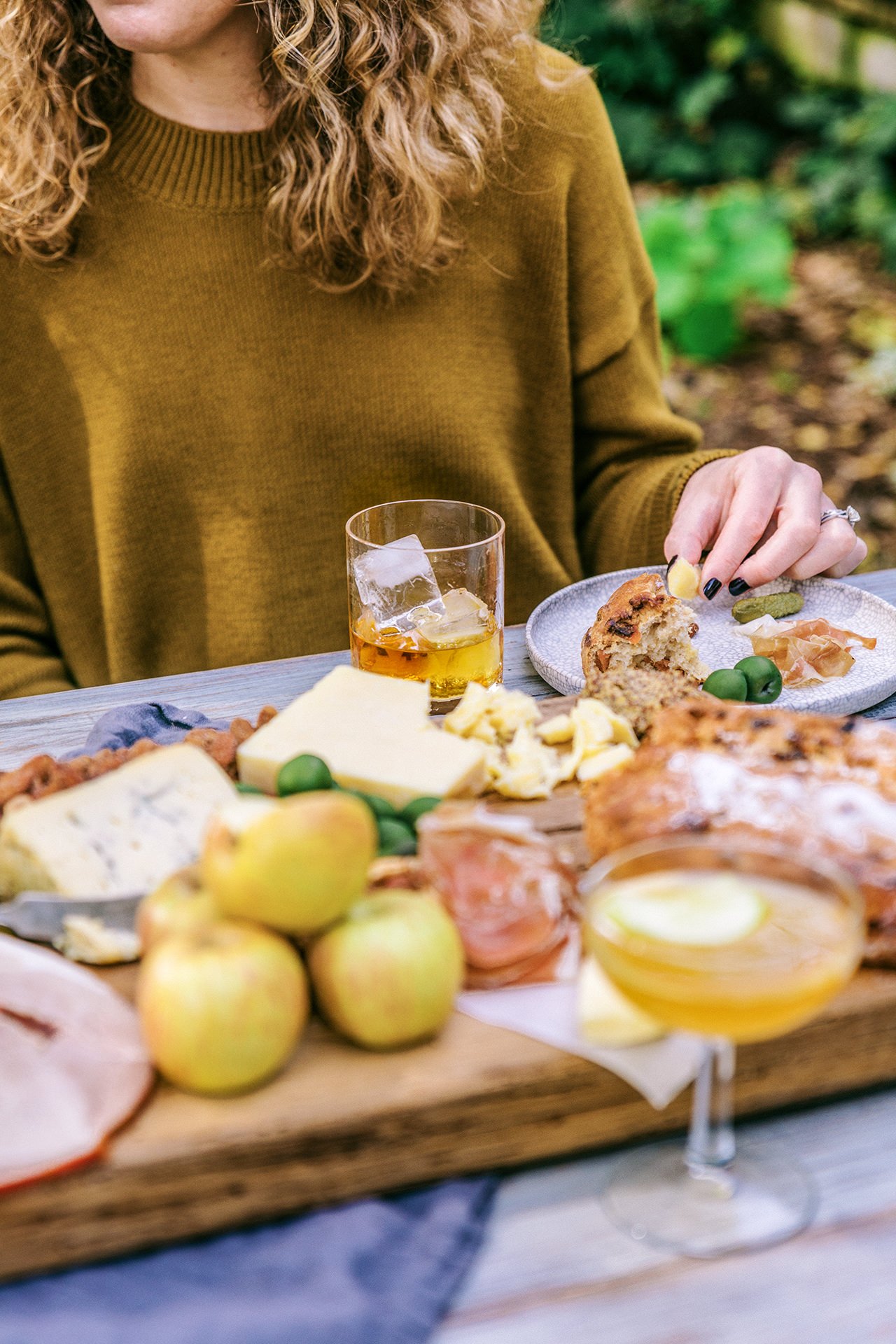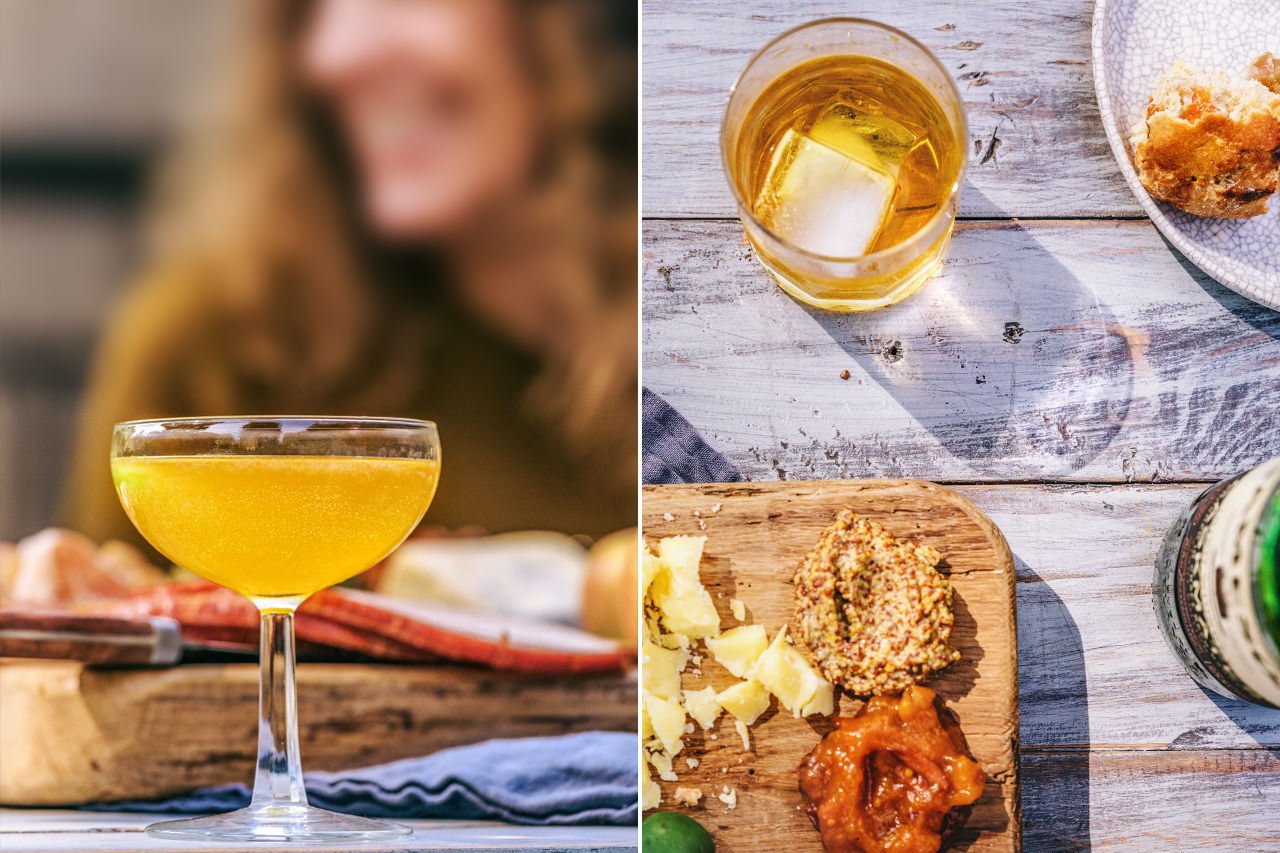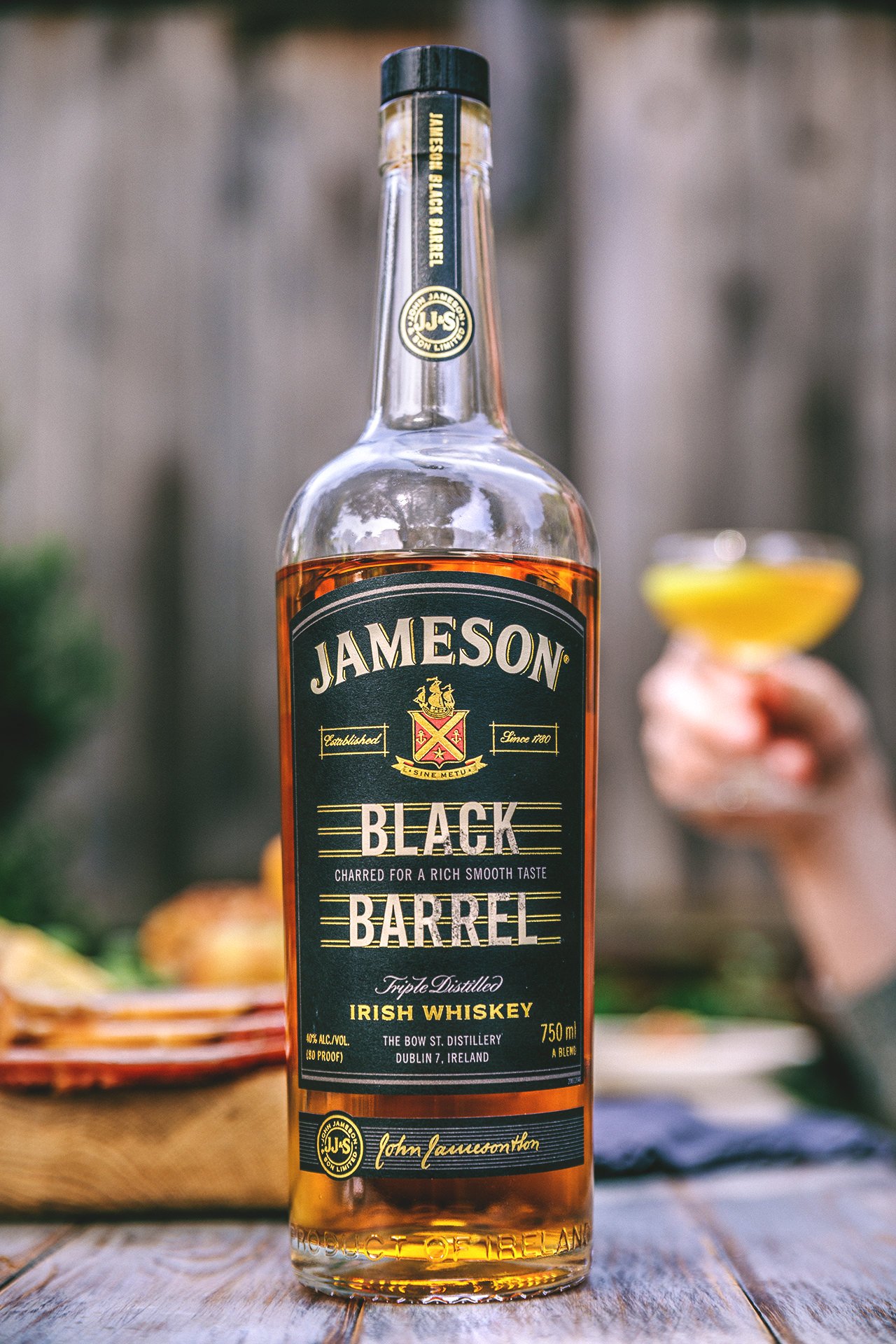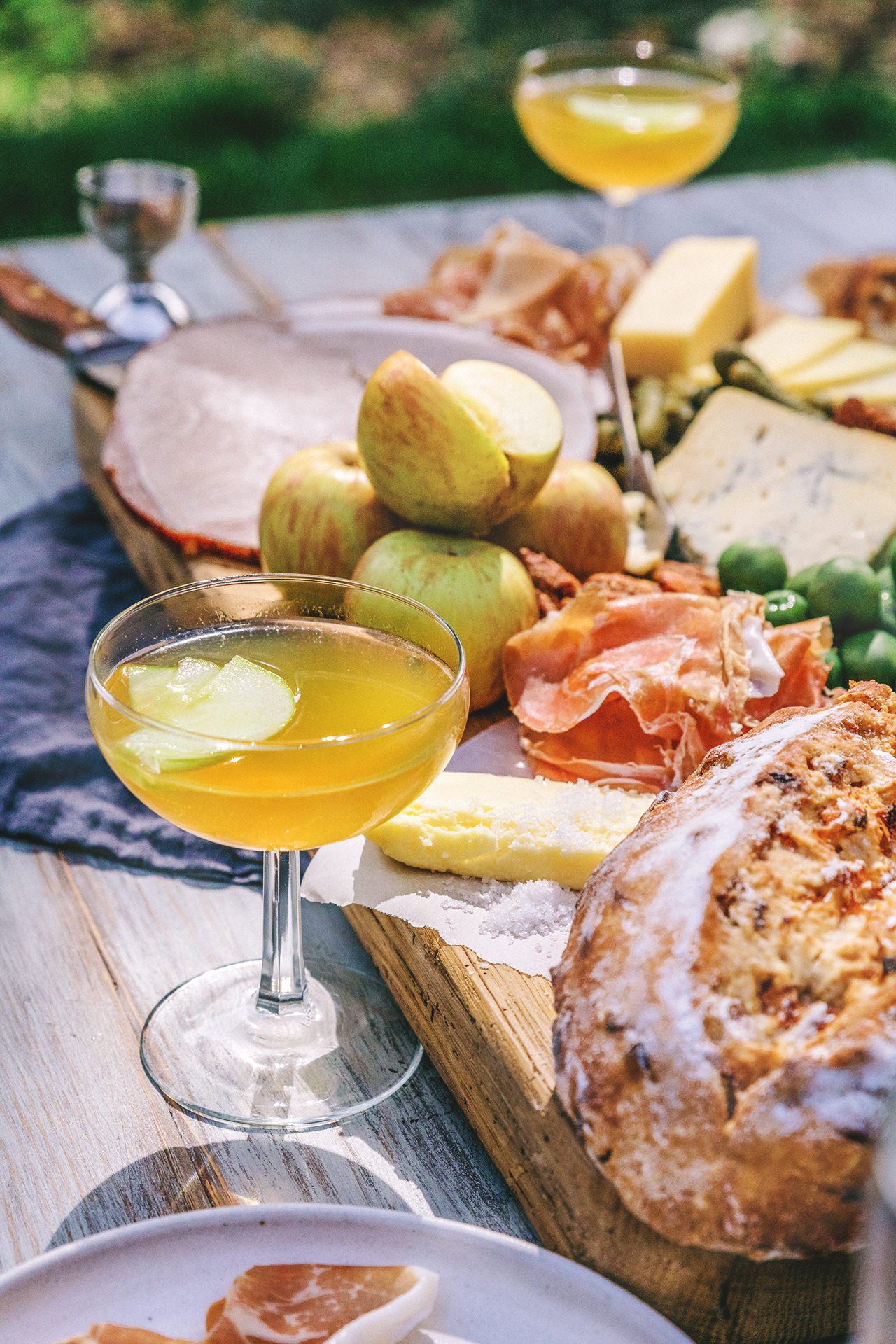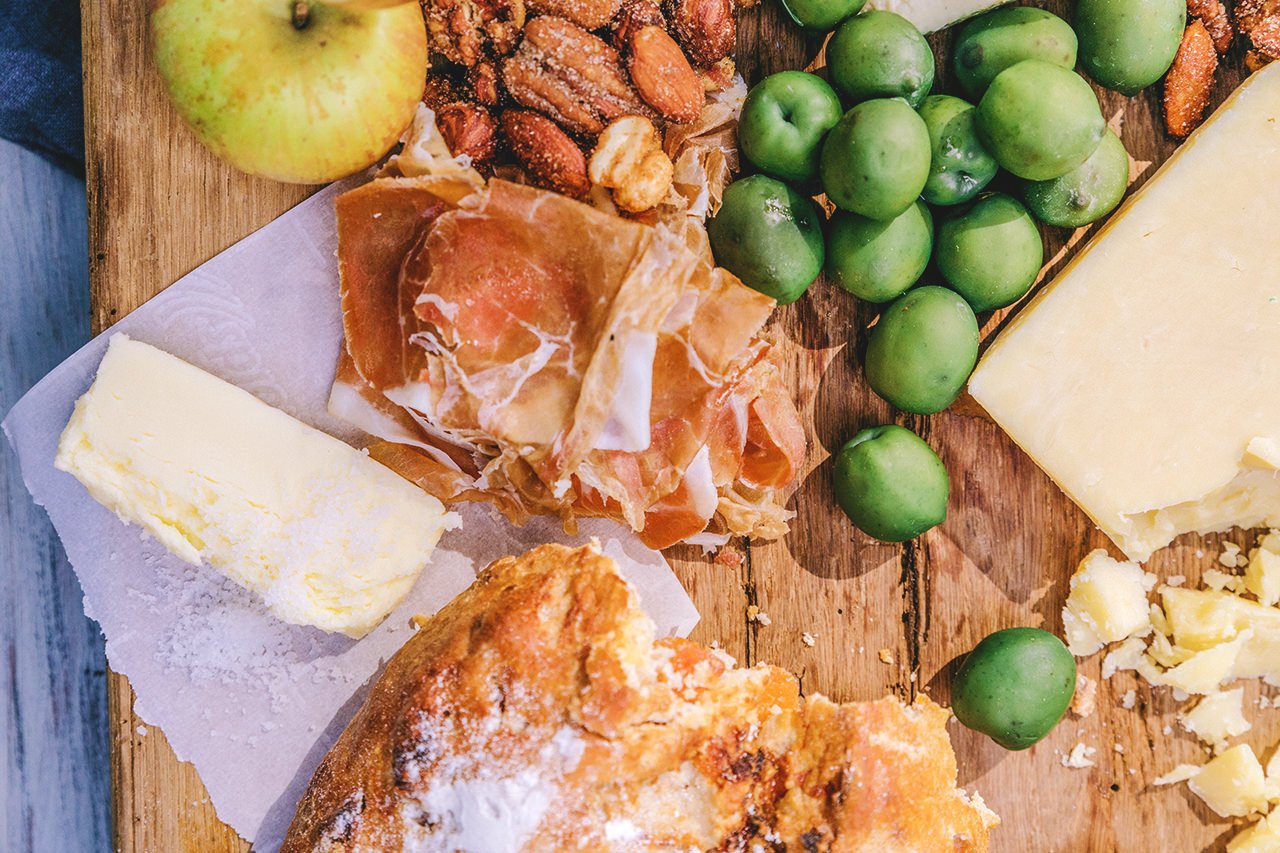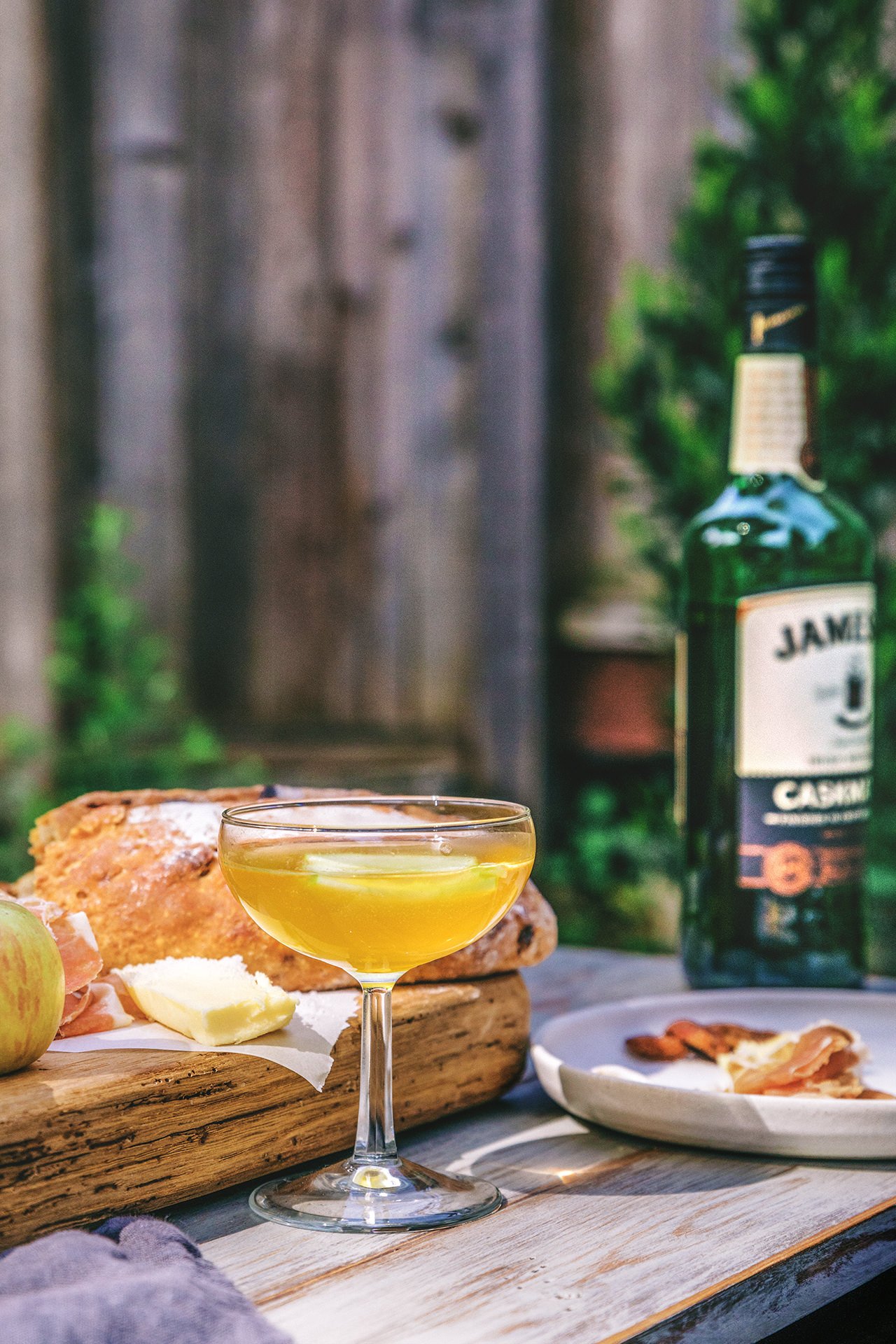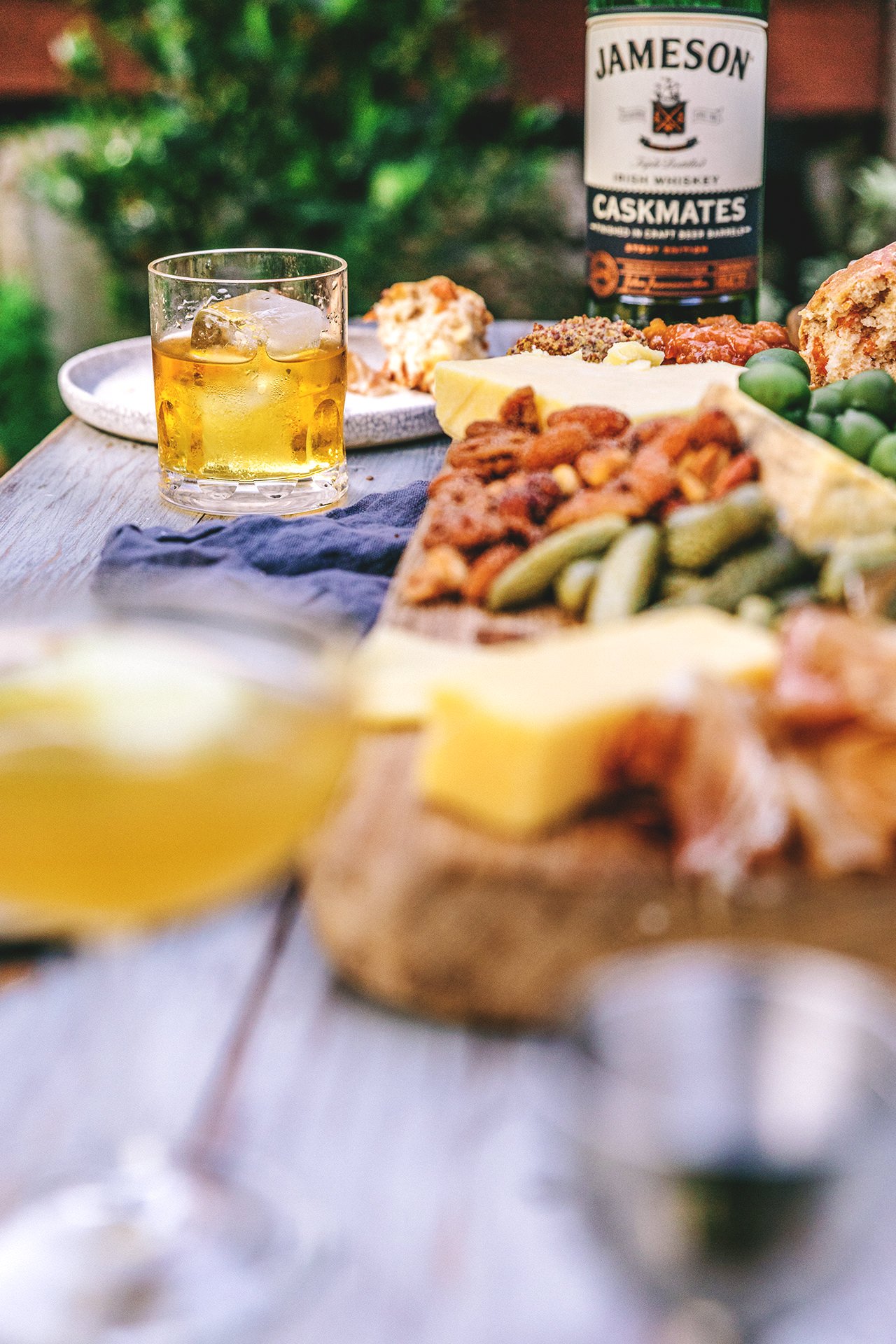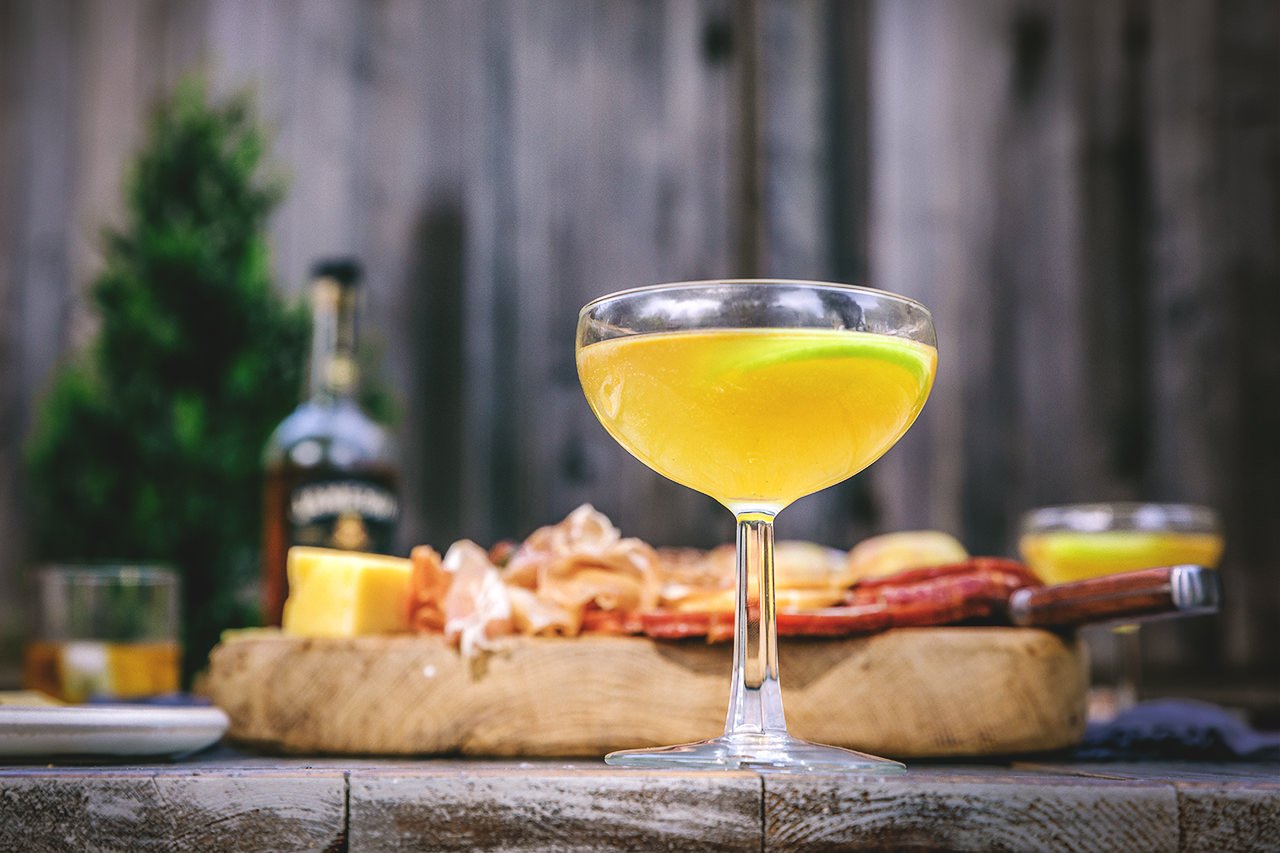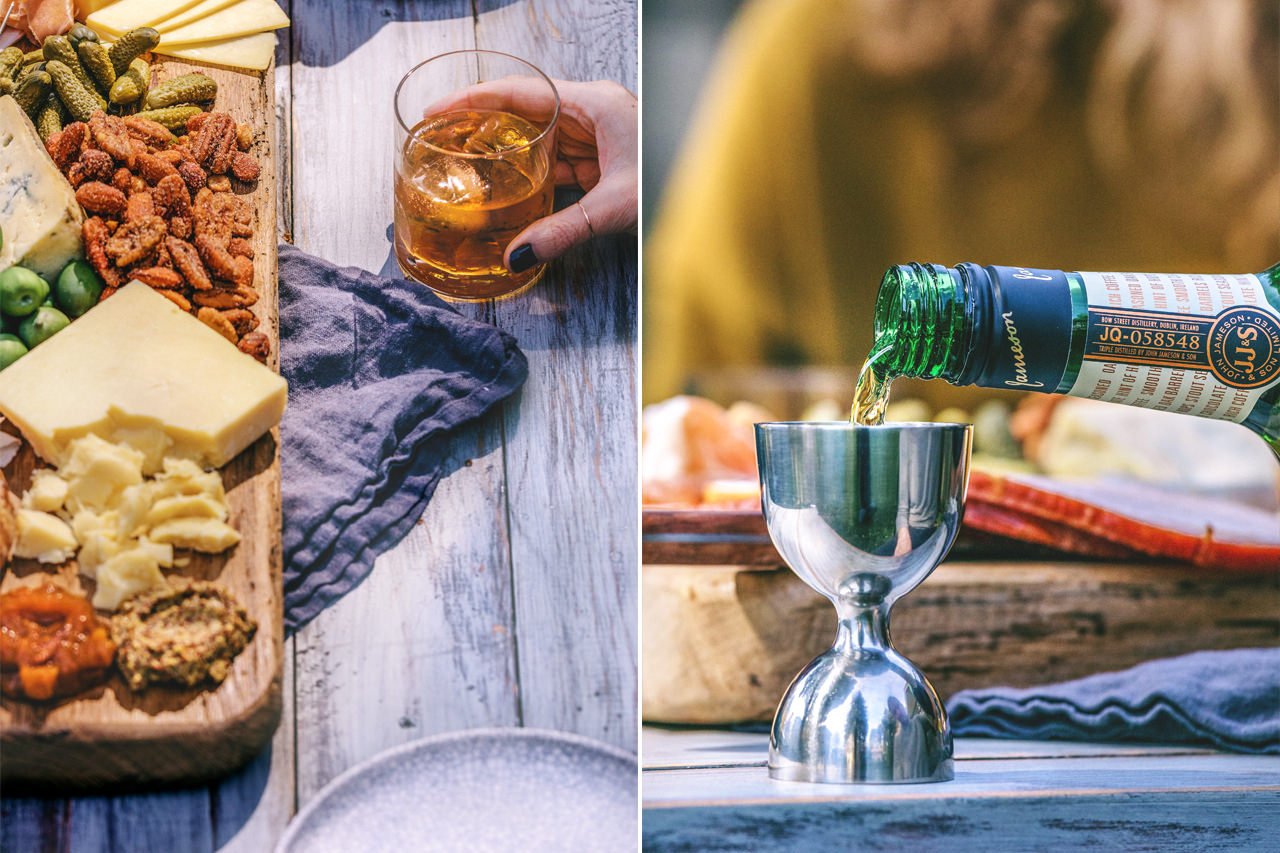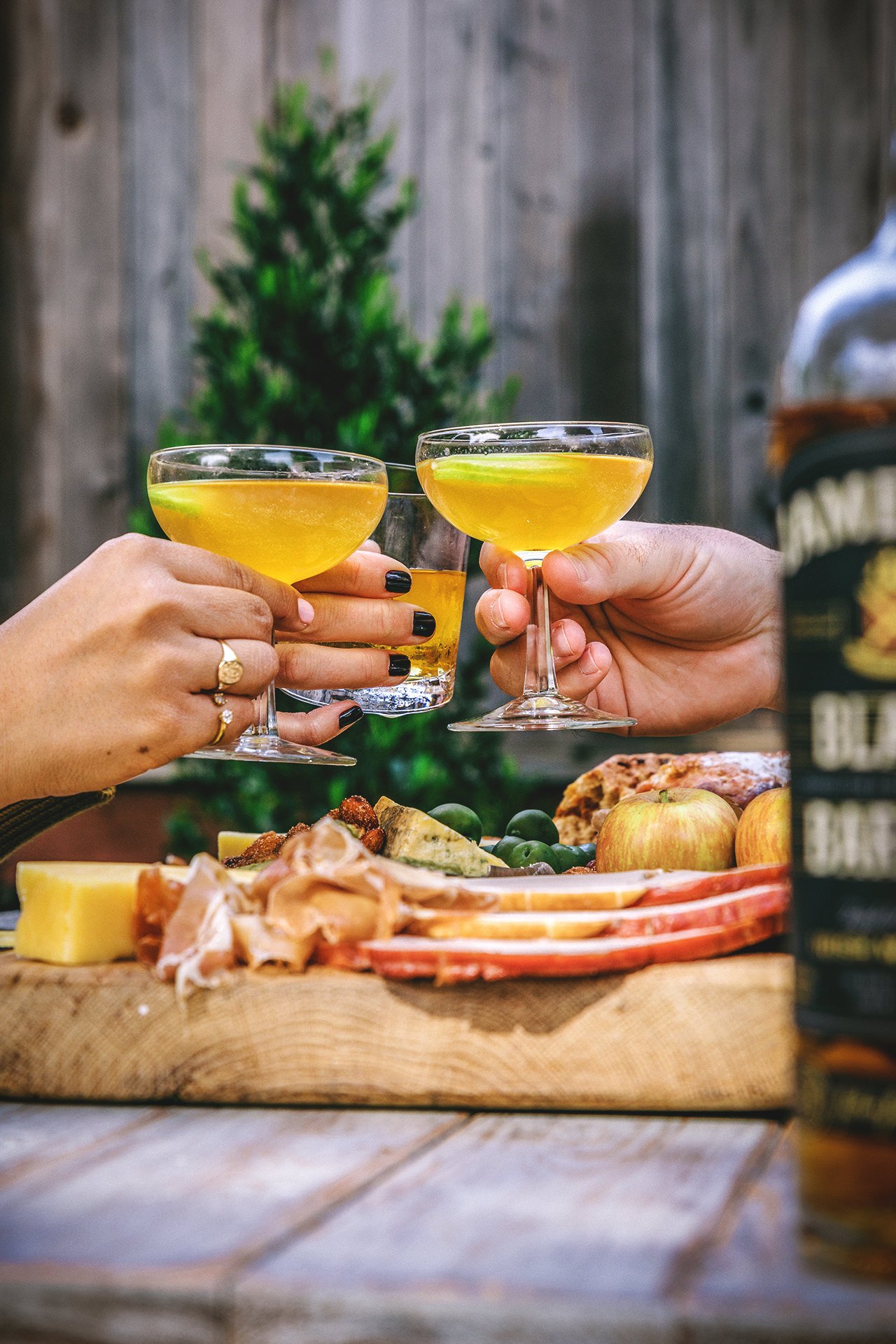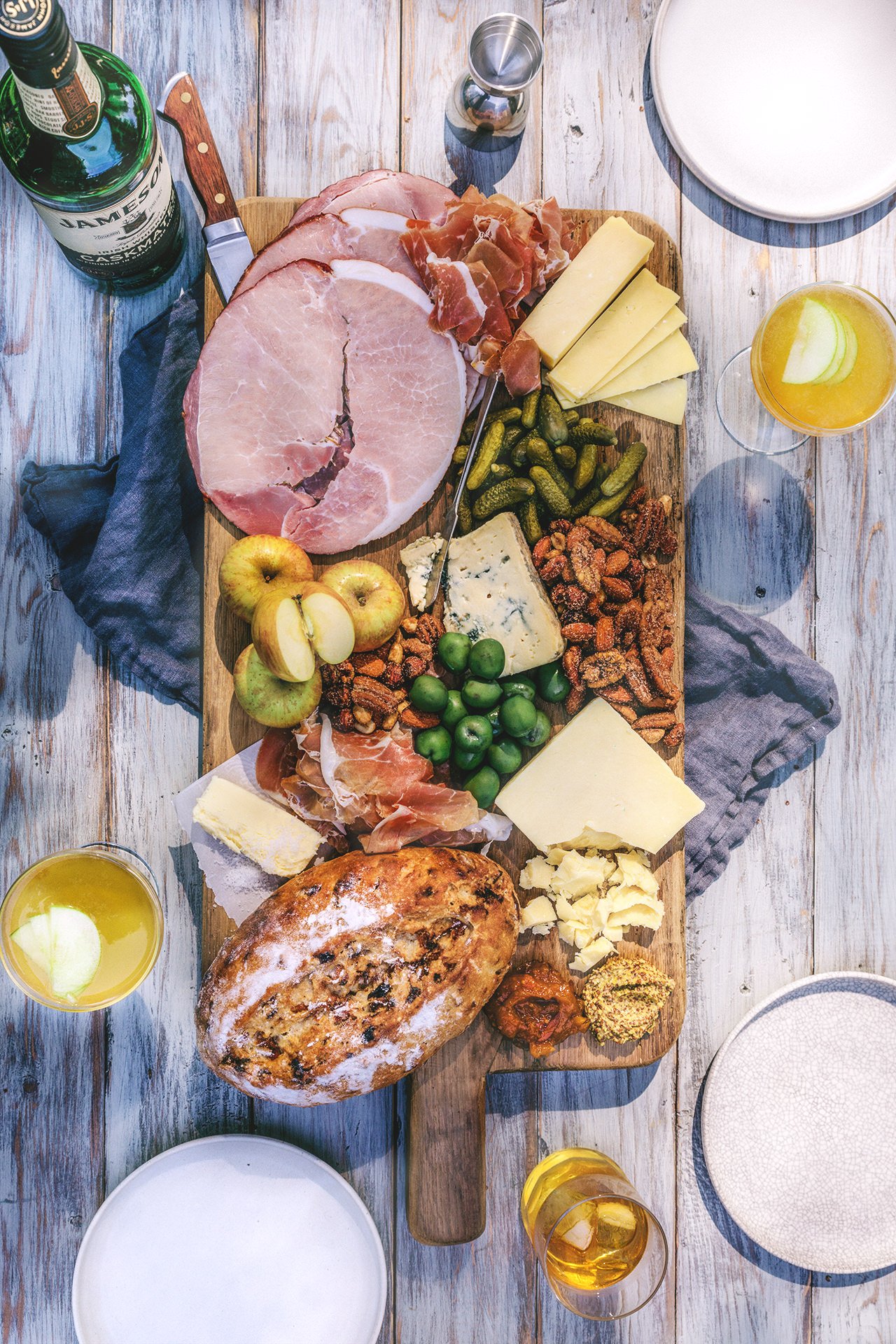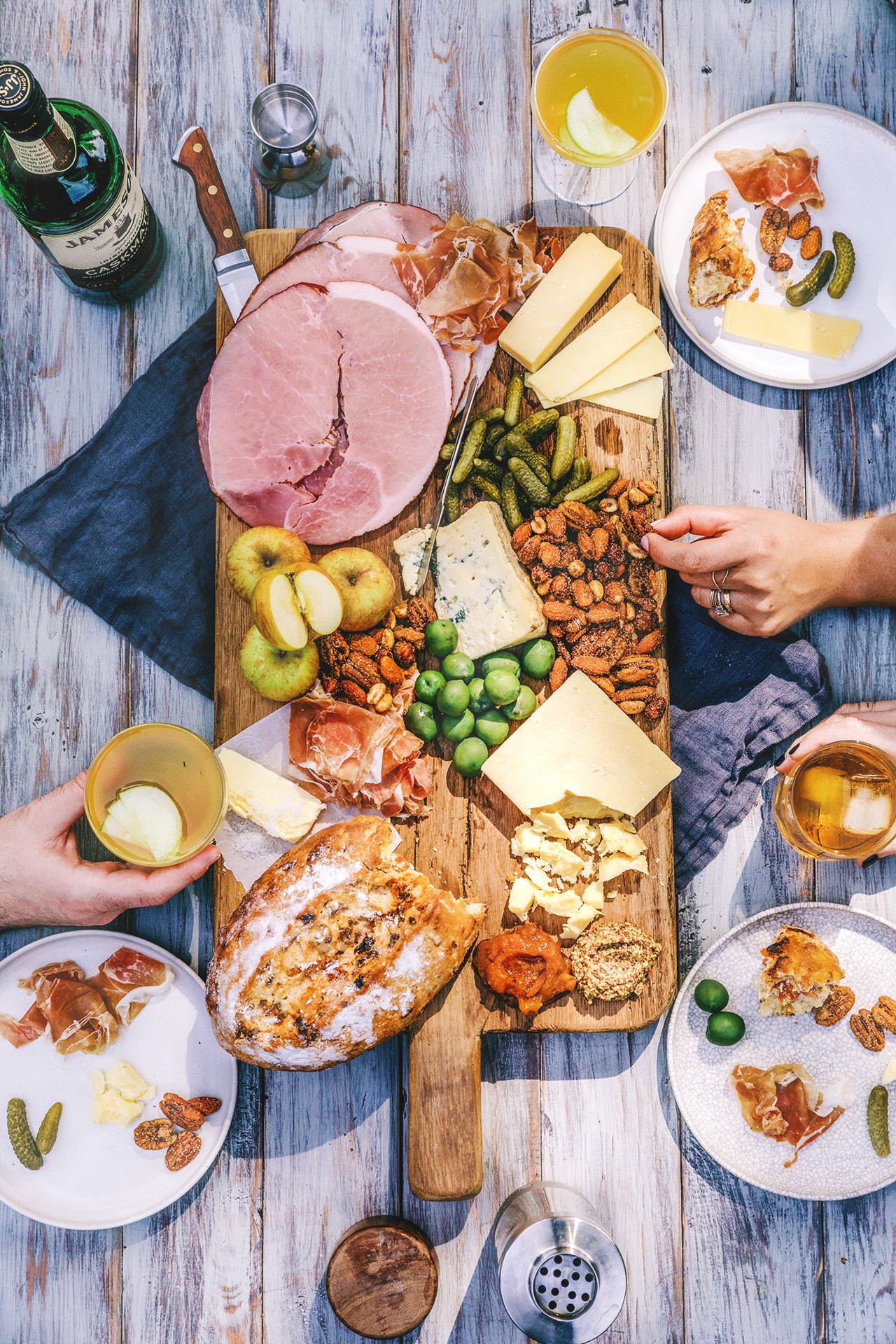 INSTRUCTIONS
For the burnt sugar syrup
Add the sugar to a small saucepan over medium-low heat, stirring, until the edges begin to turn an amber color.

Add the water. Careful, as the sugar will splatter and bubble fiercely. At first, the sugar will seize up and become firm. As it continues to heat, however, it will slowly start to melt back down to a syrup. Stir until the sugar is completely dissolved, about 5 mins. Remove from heat and let cool to room temperature. Store in the refrigerator
For the cocktail
Using a juicer, extract the fresh juice from a green granny smith apple. If you'd like to preserve the color, once juiced, immediately stir in a teaspoon of lemon juice. If you prefer to use store bought apple juice, I suggest using unfiltered apple cider, and adjusting for their sweetness. It will be much sweeter than the tart green apple juice, so you'll want to add extra lemon juice for balance.

Add the whiskey, sherry, apple juice, lemon juice, and syrup to a shaker. Fill with ice and vigorously shake for 10 seconds. Strain into a chilled coupe glass and garnish with a fan of green apple slices.
For the spiced nuts
Stir together the granulated sugar, salt, cayenne, and cloves in a medium bowl and set aside.

In a medium saucepan, combine the whiskey, butter, vanilla, and brown sugar over medium high heat. Whisk constantly until boiling. Add pecans, almonds, peanuts, and hazelnuts and continue to stir constantly until nuts are shiny and most of the liquid glaze has evaporated; about 2 minutes.

Transfer the nuts into the bowl with the spice mix and toss well to coat. Pour the warm nut mix onto a parchment-lined baking sheet and arrange in a single layer to cool. Serve and pair with a glass of Jameson Caskmates.
(Images by HonestlyYUM. This post is sponsored by Jameson. Thank you for supporting the brands that keep HonestlyYUM up and running!))