Considering the amount of fresh bread Audrey's been baking lately (four loaves a week!!) we've been eating our weight in sourdough! While I'm a sucker for avocado toast as much as the next guy, I've been experimenting with several other flavor combinations. It's hard to go wrong with a thick slice of crunchy rustic bread, piled high with delectable toppings . . . especially of the breakfast variety. Listed here are my recent favorites. Give them a try on their own, or make an assortment of smaller crostini for your next brunch gathering. I promise you won't be disappointed!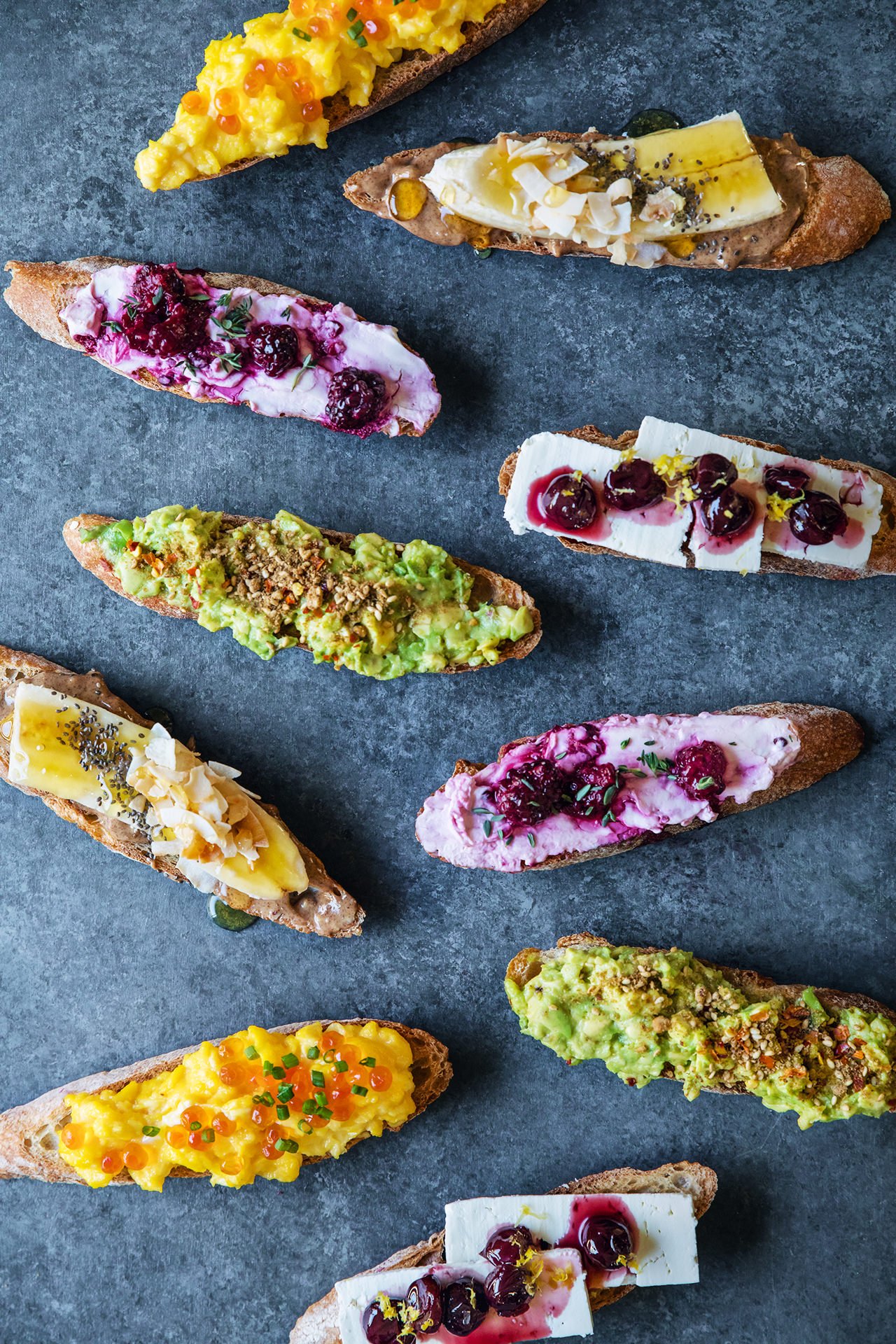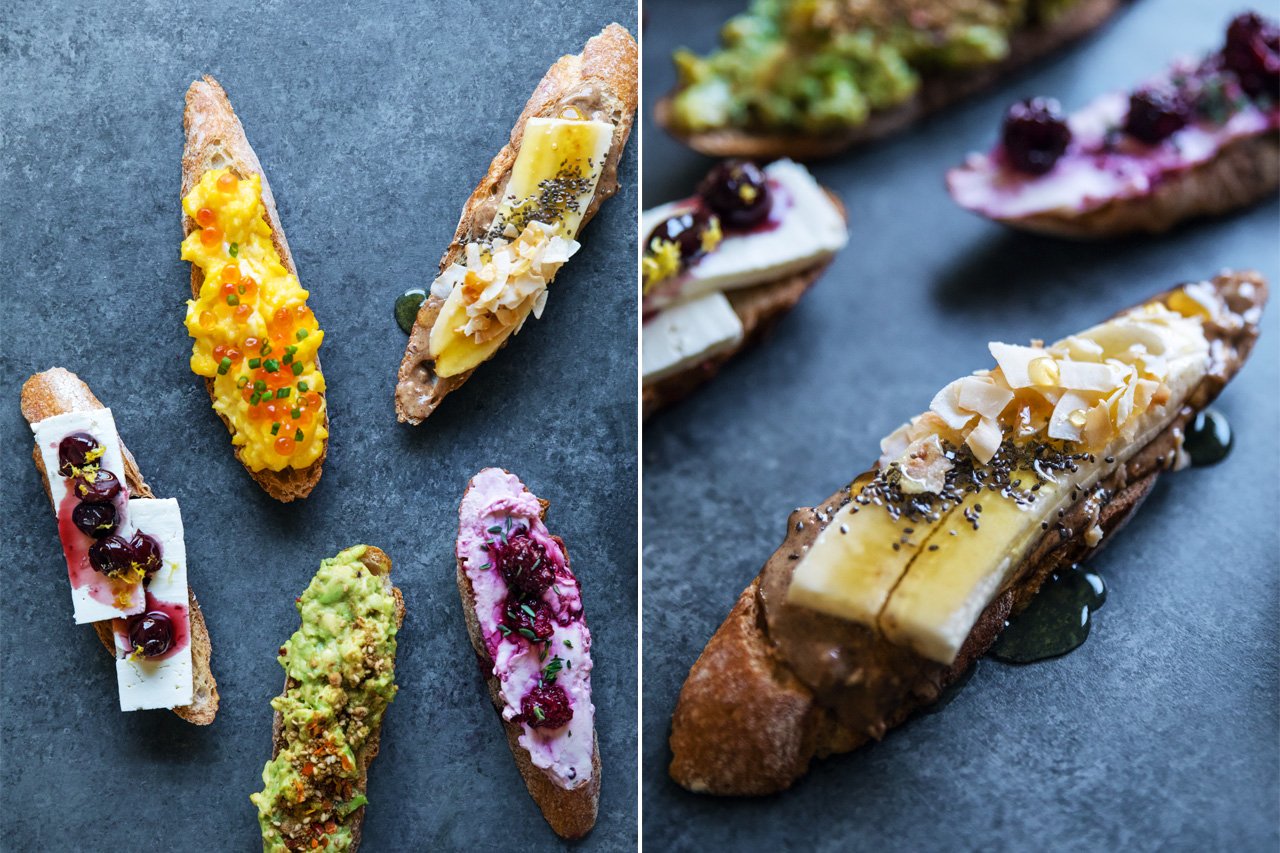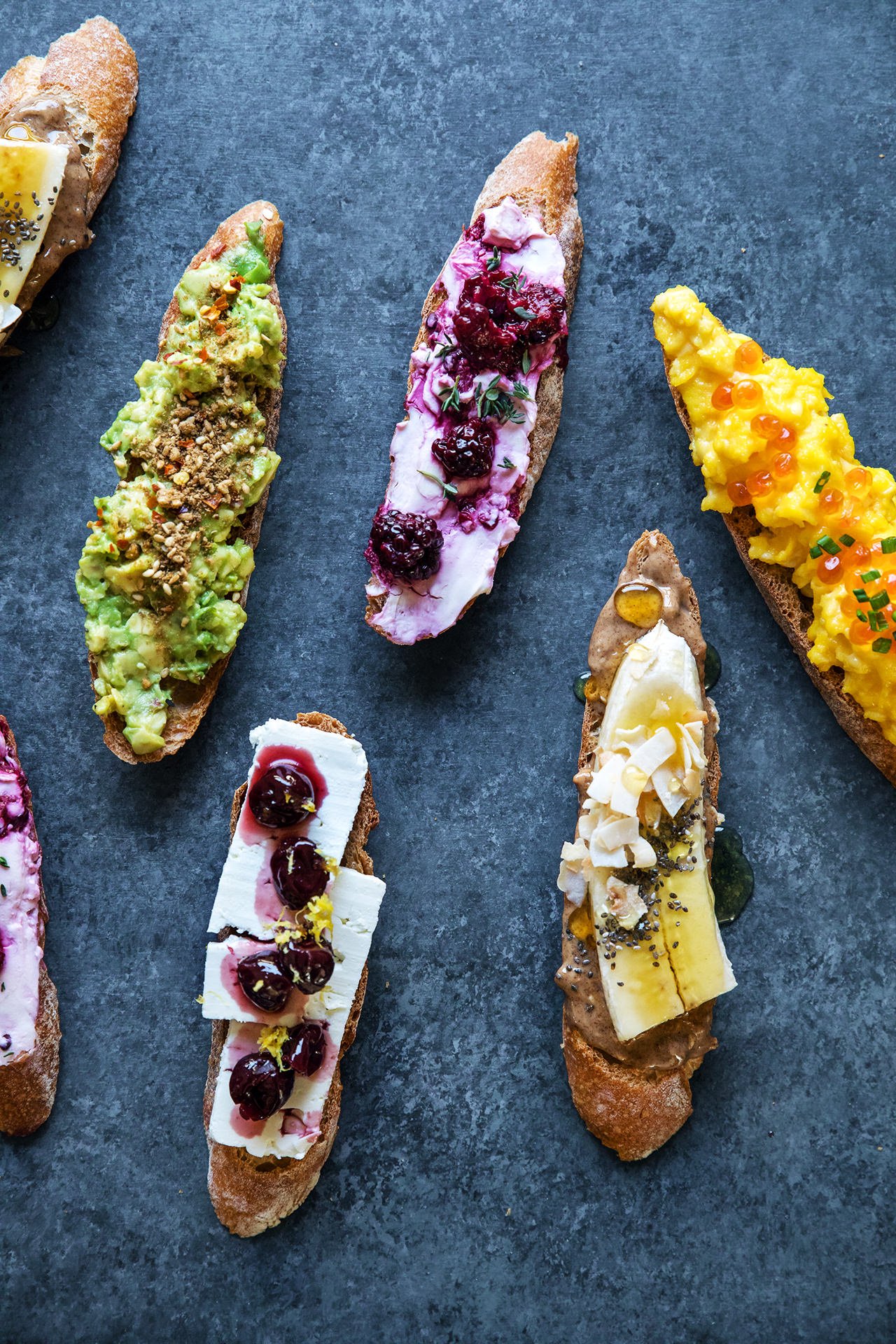 BREAKFAST CROSTINI

Cream cheese with macerated blackberries and thyme.
 Soft scrambled eggs with ikura and chives.
Almond butter, banana, chia seeds, toasted coconut and honey.
Feta with sour cherry jam and lemon zest.
Avocado mash with lemon, dukkah and red chili flakes.
(images by HonestlyYUM)