Today, I get real. I don't often get personal on HonestlyYUM, but this time things are different. This time, I feel as though I can't keep quiet. Yes, this post is political, but the events that have unfolded in the past two weeks cut beyond politics to a deeply personal level. I have the same story as many other people in this country: I am the daughter of two immigrant parents, who came to this country for a better life and sacrificed everything they had so that my sister and I could have every opportunity to become the people we wanted to be. My mother and grandmother were refugees that narrowly escaped a government regime that would have put them in a labor camp or worse. Life could have been tragically different or not at all for me and my family. Some of you may not know that HonestlyYUM is not my full-time job; I work as an attorney during the day and have represented children refugees that have risked death to escape horrible conditions in their countries. When I asked one of my clients what he liked most about living in America, he answered going to school without fear. So when I say I am impassioned and heartbroken over where our country appears to be headed, I say that from the perspective of having seen what the American dream is for the many people who were not born in this country.
Despite these dark times, there's been a ray of light. Every day, I am so inspired by the growing community that has mobilized to protect our rights. I've made a commitment to myself to do my part and today's post is small part of that commitment. This post is also part of a growing group of food bloggers that are choosing to channel their activism through food. Throughout the week, I'll be updating this post so you can see what others have shared and why this movement is so important to us. Beyond reading our stories, there are so many ways to get involved and to fight the good fight, from calling your congressional representative to donating to organizations fighting on the ground like the ACLU. Whatever you choose, do not choose to stay quiet. Big or small, every march counts, every word counts, every act counts.
Other #immigrantfoodstories: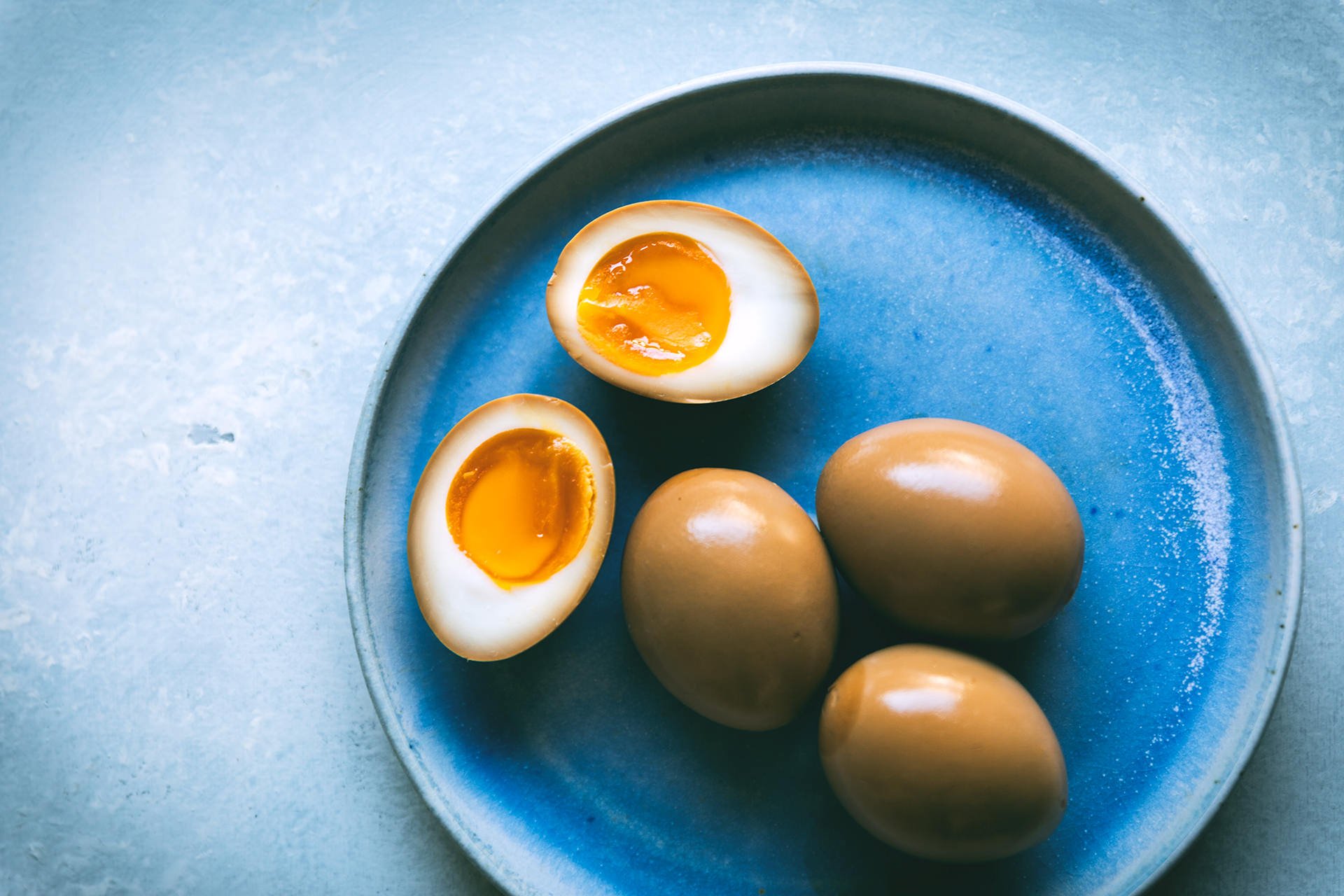 A little more about the recipe here, lu dan (soy eggs) are one of my favorite Chinese recipes because they are so easy and versatile. These were practically a staple in my diet as a child and I can eat a terrifying amount. You can eat them as a snack or add them to a rice or grain bowl or noodles— they're pretty much fantastic with anything. Soy eggs are typically prepared as hard boiled eggs, but I like to undercook them so that after they've marinated in the refrigerator the yolks are thick and viscous.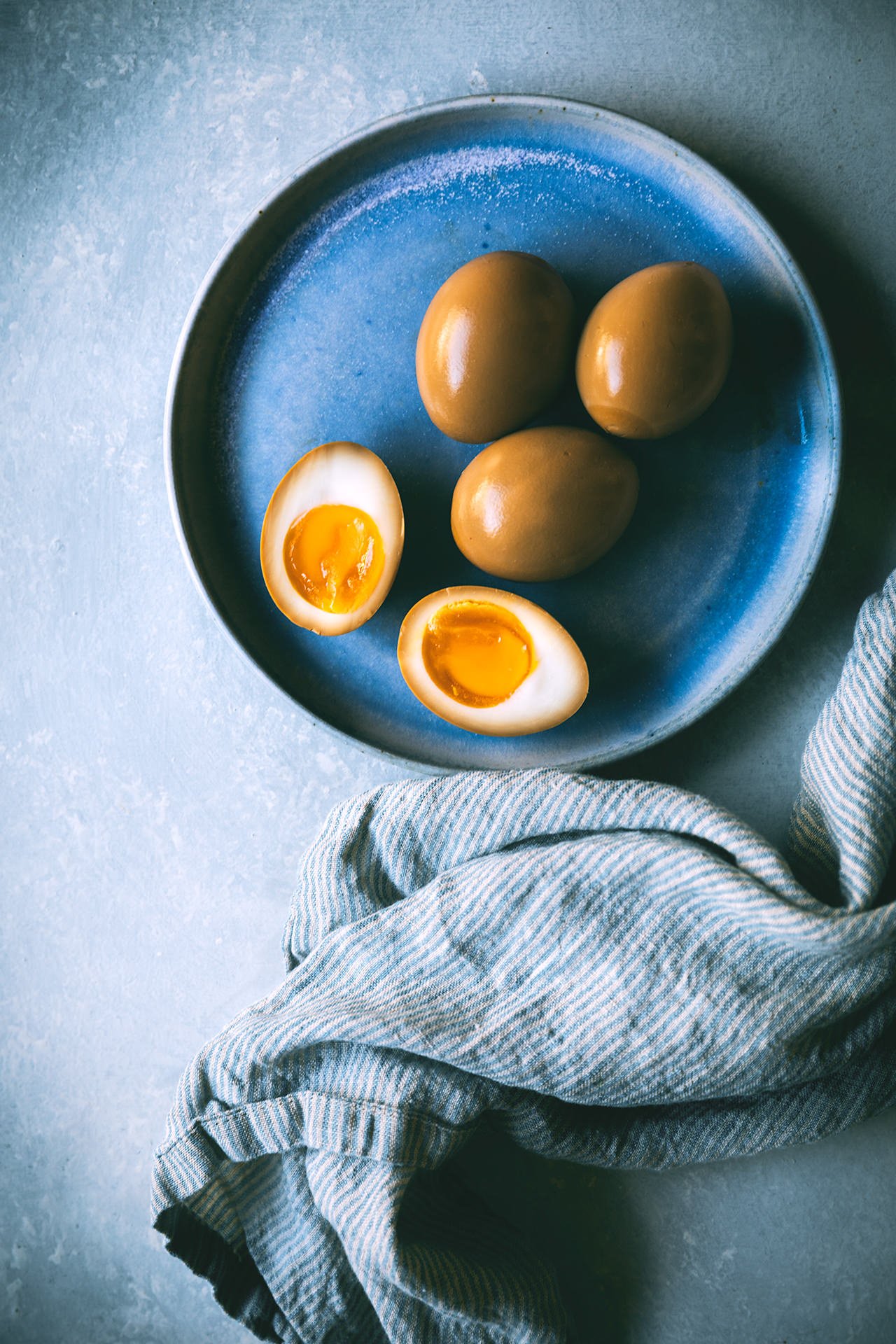 LU DAN (SOY EGG)

Ingredients:

6 eggs
2 cups of water
1 cup of soy sauce, low sodium
2 tablespoons of sugar
2-3 whole star anise

Directions:

Bring a medium pot of water to a boil (enough water to cover the eggs with). Lower to a simmer and gently slide the eggs into the water with a spoon being careful not to crack them against the pot.
Gently boil the eggs for 7 minutes. Strain the eggs and run under cold water to stop the cooking. Once the eggs have cooled enough to handle, peel the eggs.
In a small pot, combine the 2 cups of water, soy sauce, sugar and star anise and bring to a simmer and let the mixture steep for about 5-10 minutes. Transfer the eggs to into the soy sauce mixture and refrigerate overnight.
(images by HonestlyYUM)