I have no idea why I hadn't thought of making nachos with potato chips sooner. Don't get me wrong, I absolutely believe that nachos should be made with tortilla chips but making them with potato chips means a saltier, oily-er, crunchier and unexpected alternative. Swap the regular potato chip for a sweet potato chip and you have a serious crowd pleaser. Perfect for your Super Bowl Sunday party! I've topped these chips with cheese, avocados, bacon, cilantro, green onions, jalapenos, black beans and radishes, but you could really top them with anything you want. That's the beauty of this dish- super versatile and super delicious!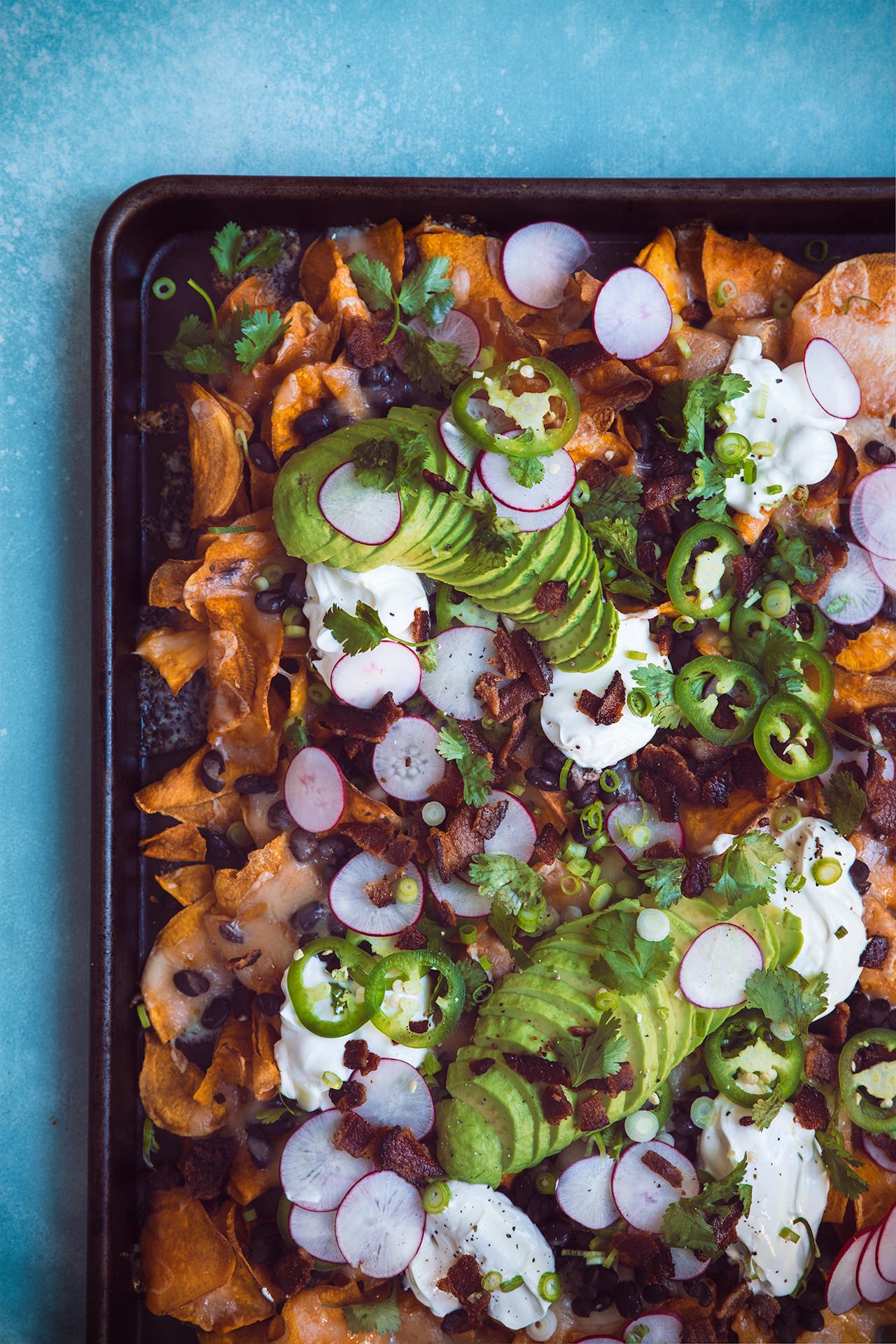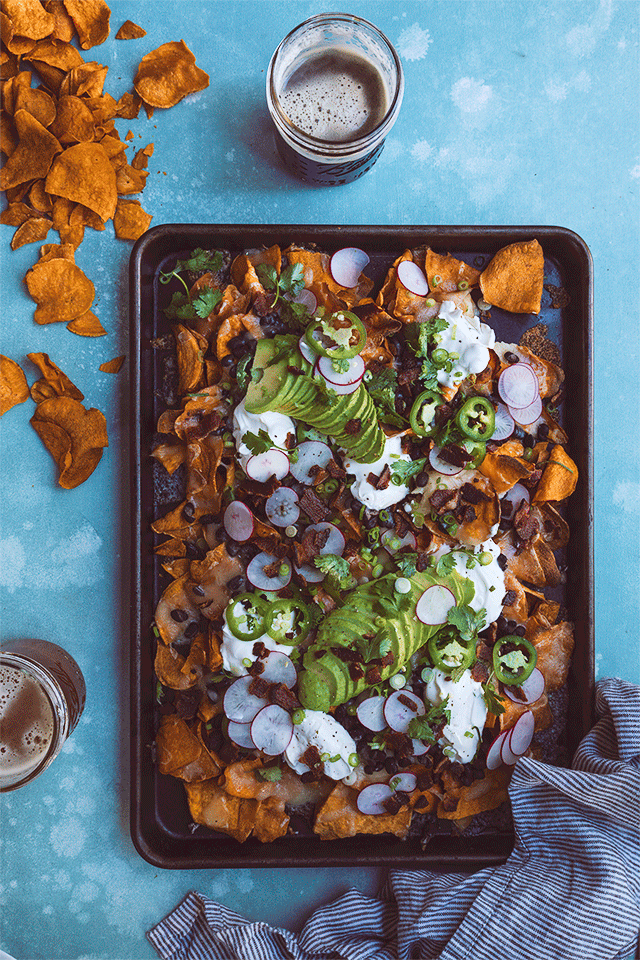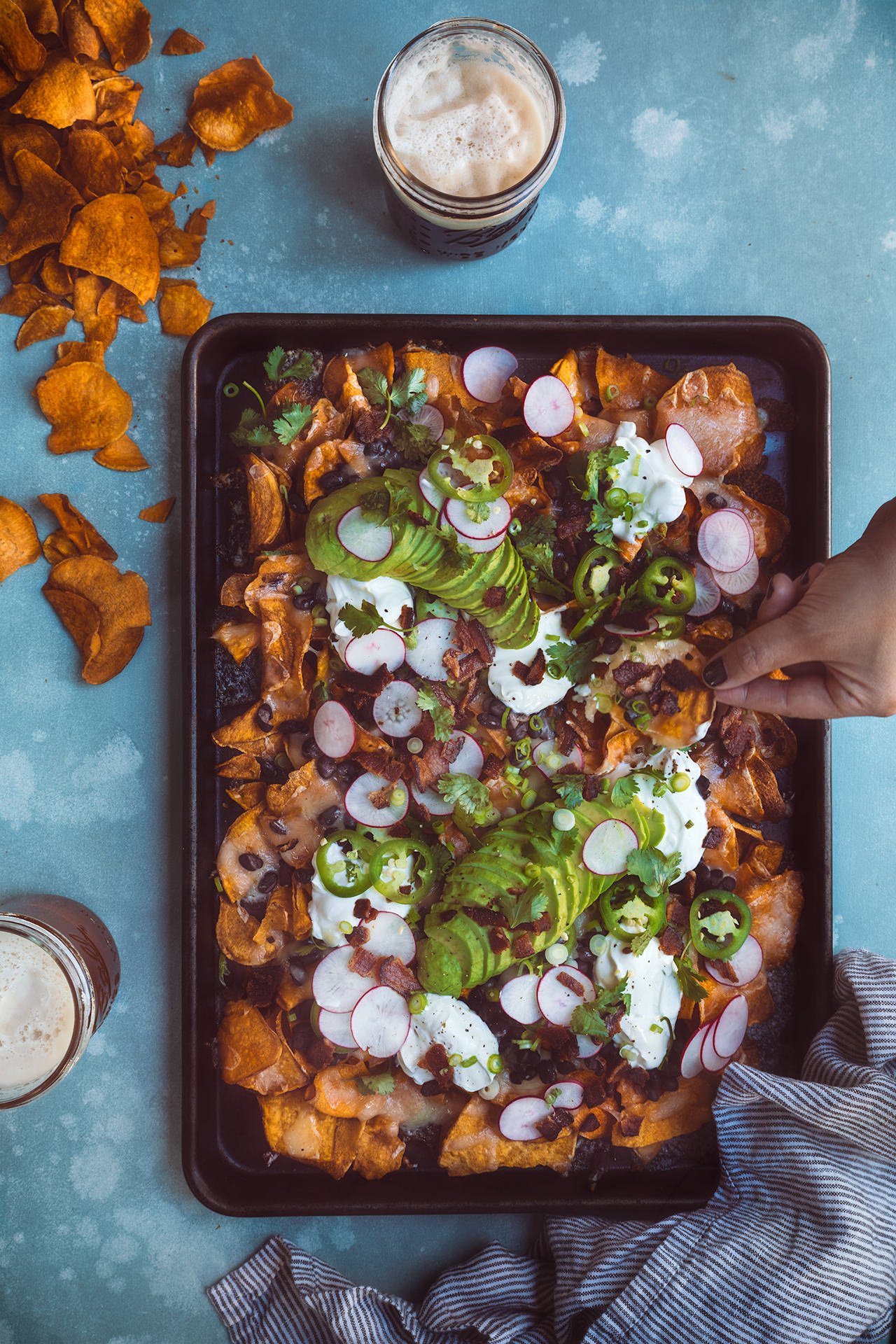 SWEET POTATO NACHOS

Ingredients:

12 ounces of sweet potato chips (I used Terra chips here)
9 ounces of shredded Monterey Jack cheese
1 can of black beans, drained
5 slices of bacon
5 green onions, white and light green parts thinly sliced
1 small handful of cilantro, roughly chopped
1 avocado, thinly sliced
1/2 jalapeno, thinly sliced
4 radishes, thinly sliced
1/2 cup of sour cream
Sea salt

Directions:

Preheat the oven to 400 degrees
Cook the bacon in a skillet until crispy. Drain on paper towels.
Place the chips in an even layer on a cookie sheet. Scatter the black beans and cheese over the chips. Bake until the cheese is melted, about 3 minutes.
Top with cilantro, green onions, avocado, jalapeno, radishes and crumbled bacon.
Top with dollops of sour cream.
Season with a few pinches of sea salt.
(images by HonestlyYUM)