Which Angeleno has been super-stoked about all the rain and cold weather we've been getting in California? Me! And which Angeleno got a rude awakening when she discovered her newly-remodeled master bath was starting to flood? Ugh, me. This was the downside to home ownership everyone warned me about. Clay and I spent all last night Googling "how to prevent mold after flood" and frantically calling our contractor. Nevertheless, I am still pretty happy with the cold weather and as a result, have been eating my weight in soups. I've never been a huge soup person. I'm definitely a broth person but soups just never did it for me until I started making my own. They're so easily customizable, great taste-and-season as you go recipes. There's always leftovers and they're usually pretty forgiving (i.e., generally no measuring required and you can get away with swapping ingredients pretty easily). Now, this tomato coconut curry soup is for the person who wants bold summer flavors in the dead of winter. It's vegan too (assuming you get curry paste without shrimp or fish like the one I use here)! I love this soup so much I've made it 3 times in the last month. It's that perfect combination of sweet, savory, spicy and coconut and it's so easy to make. I use real tomatoes here which are easy to peel with a simple boil. I really hate using canned tomatoes and usually avoid them at all costs so don't mind the extra step. But, if you really insist, you could  make this with canned . . . although, don't. This soup is all about the richness and freshness of a few simple ingredients!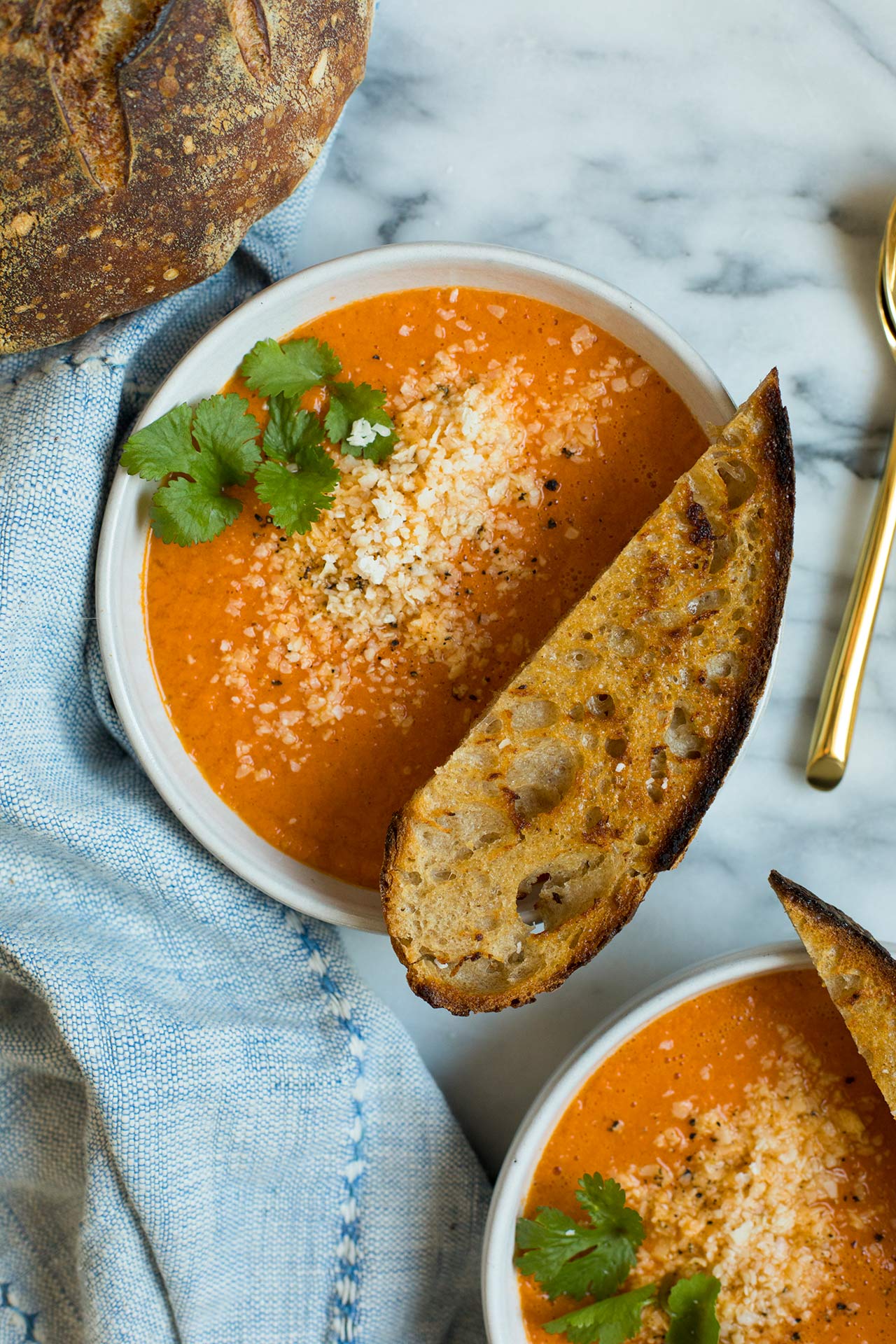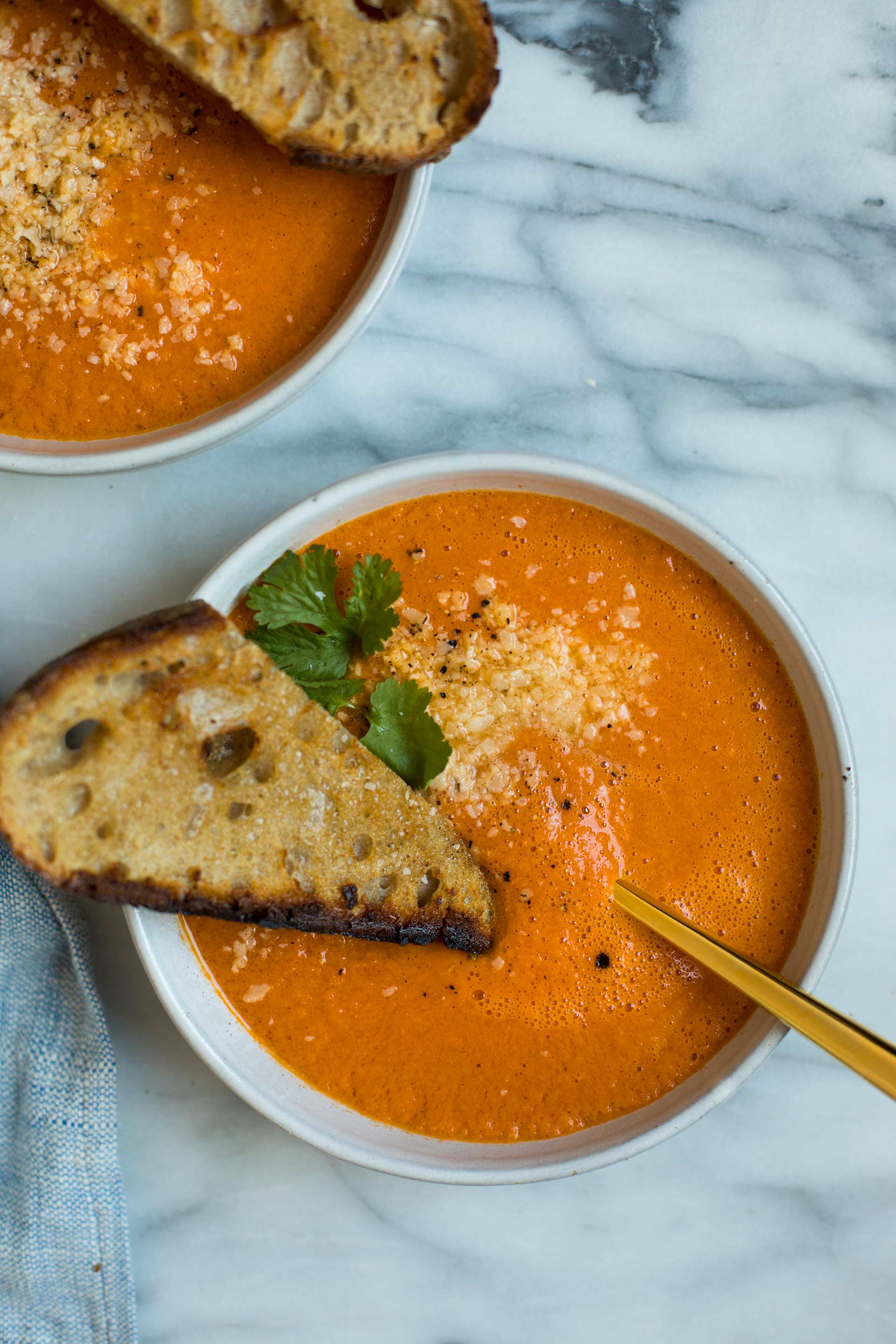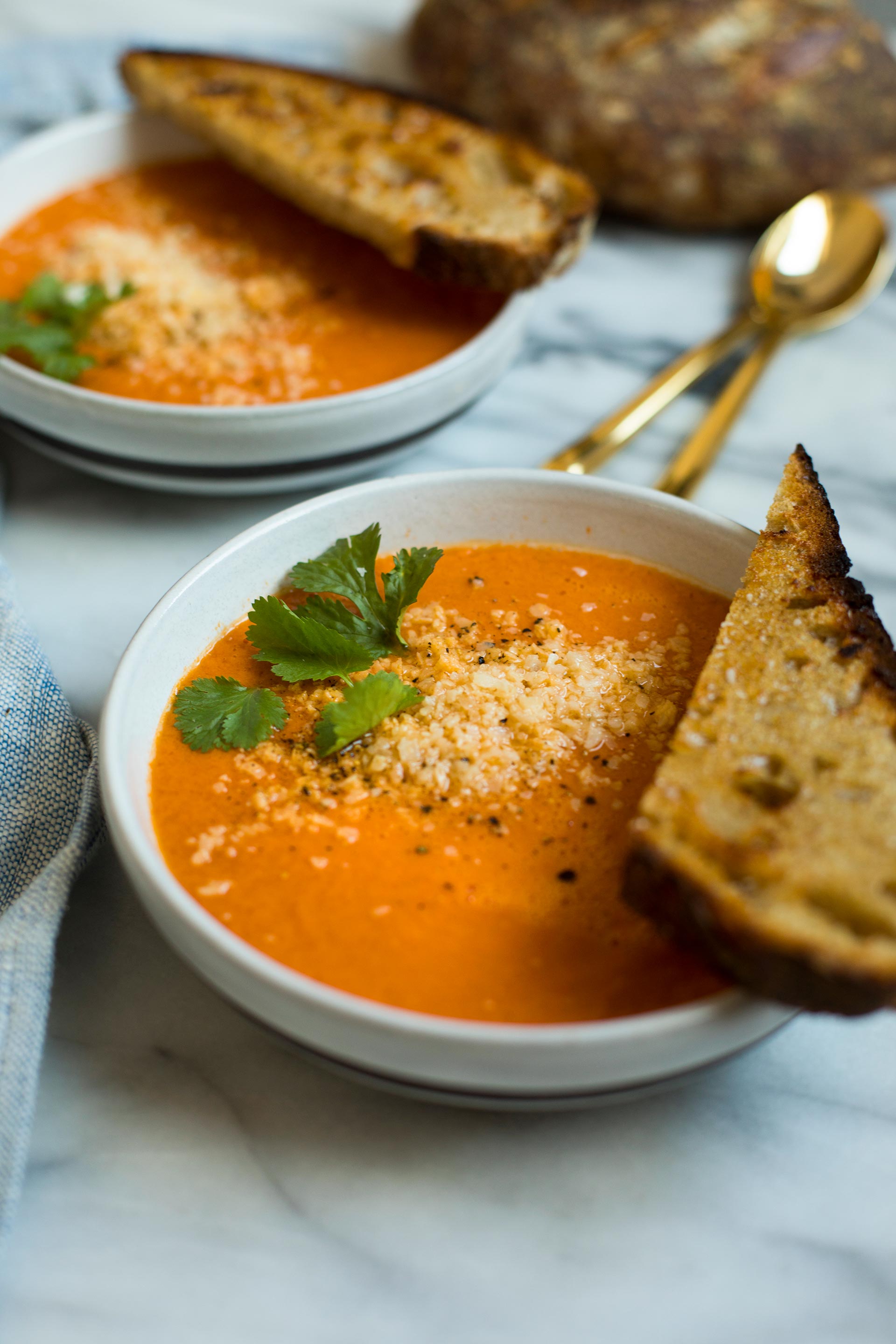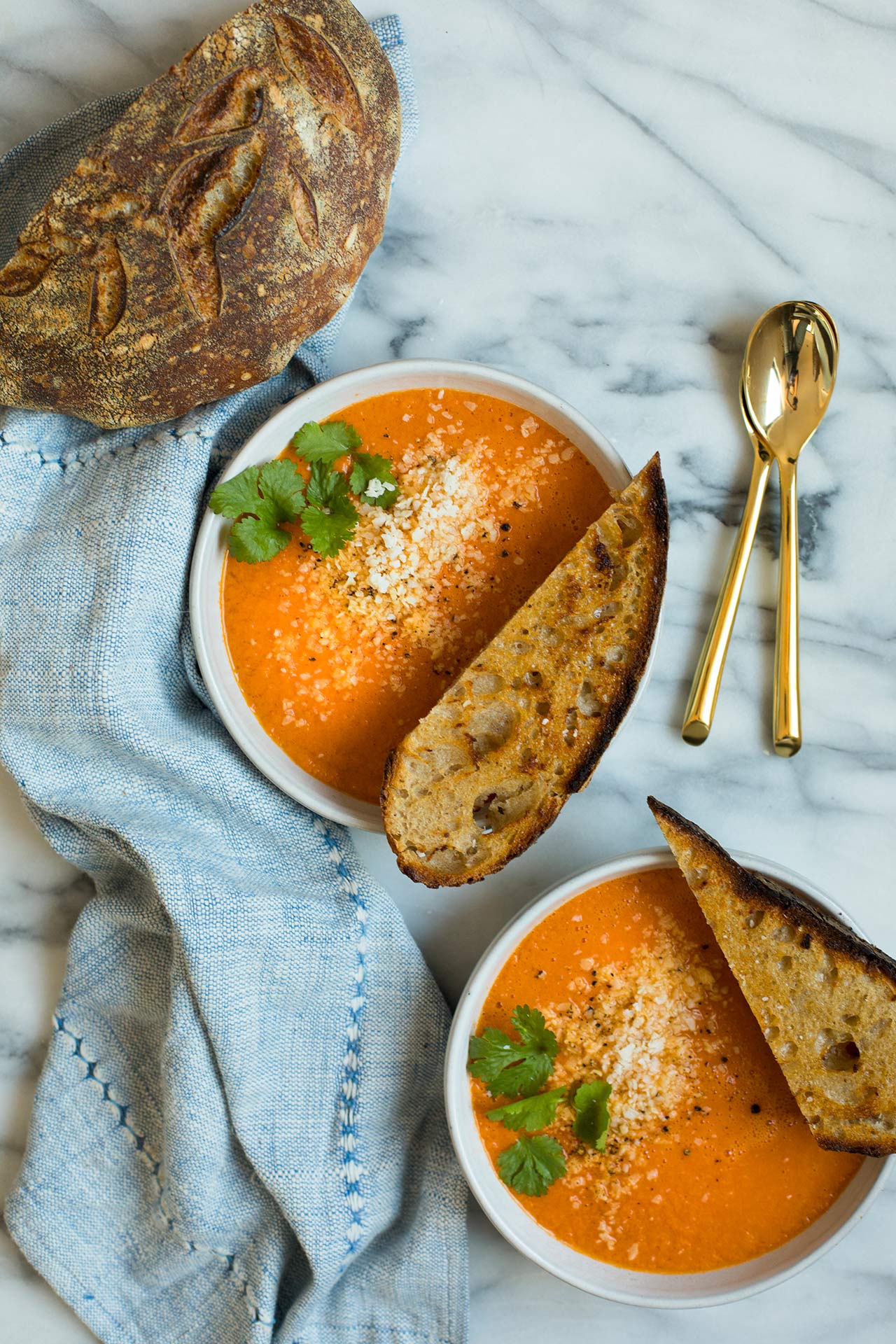 TOMATO COCONUT CURRY BISQUE

Ingredients:

10 roma tomatoes (or other tomato of similar size)
1/2 yellow onion, roughly chopped
4 tablespoons of red curry paste (I used Thai Kitchen's red curry paste here. You can use whatever brand you like but note that curry pastes vary from brand to brand and you may need to add less or more depending on what brand you buy.)
1 can of light coconut milk
unsweetened shredded coconut and cilantro or Thai basil for topping
1 tablespoon of butter or oil
sea or kosher salt
freshly ground black pepper

Directions:

Lightly score each tomato with a paring knife by slicing the just the tomato skin down both sides of the tomato.
Boil a medium pot of water (enough water to cover the tomatoes) and boil the tomatoes for about 2-4 minutes until the tomato skins split and peel back. Strain tomatoes and once cool enough to handle slip the skins off. They should come off very easily.
Heat butter or oil in a medium size pot over medium high heat and sautee the onions until they start to caramelize and turn golden brown. Add the red curry paste and cook with onions for about 1-2 minutes. Add tomatoes and stir to combine. Add the coconut milk and bring to a simmer using your spoon to break up the browned bits at the bottom of the pan. Transfer to a blender and blend, starting at very low speed and slowly increasing. Blend until smooth bisque texture. Add salt and pepper to taste.
Top with coconut and cilantro or Thai basil.
(images by HonestlyYUM)