Oh, how I love this time of year. When else can you get away with drinking warm boozy drinks by yourself late at night, streaming the new ATCQ album, all while frantically wrapping presents by the light of a haphazardly decorated Christmas tree. Just try doing that in the summer . . . I dare you!! This year's warm boozy drinks are brought to you by the letter 'R' as in, rum, and the number '2' as in, two drinks are better than one! In all seriousness, today's recipe comes from the one and only, Jennifer Farley. You've probably noticed by now that I'm quite The Gourmet Kitchen fanboy. Both on her blog, and now in her book, Jennifer has the uncanny ability to create elevated, yet approachable cuisine. Today's drink is no exception. I swapped out the bourbon for rum, but feel free to use your spirit of choice. 'Tis the season!!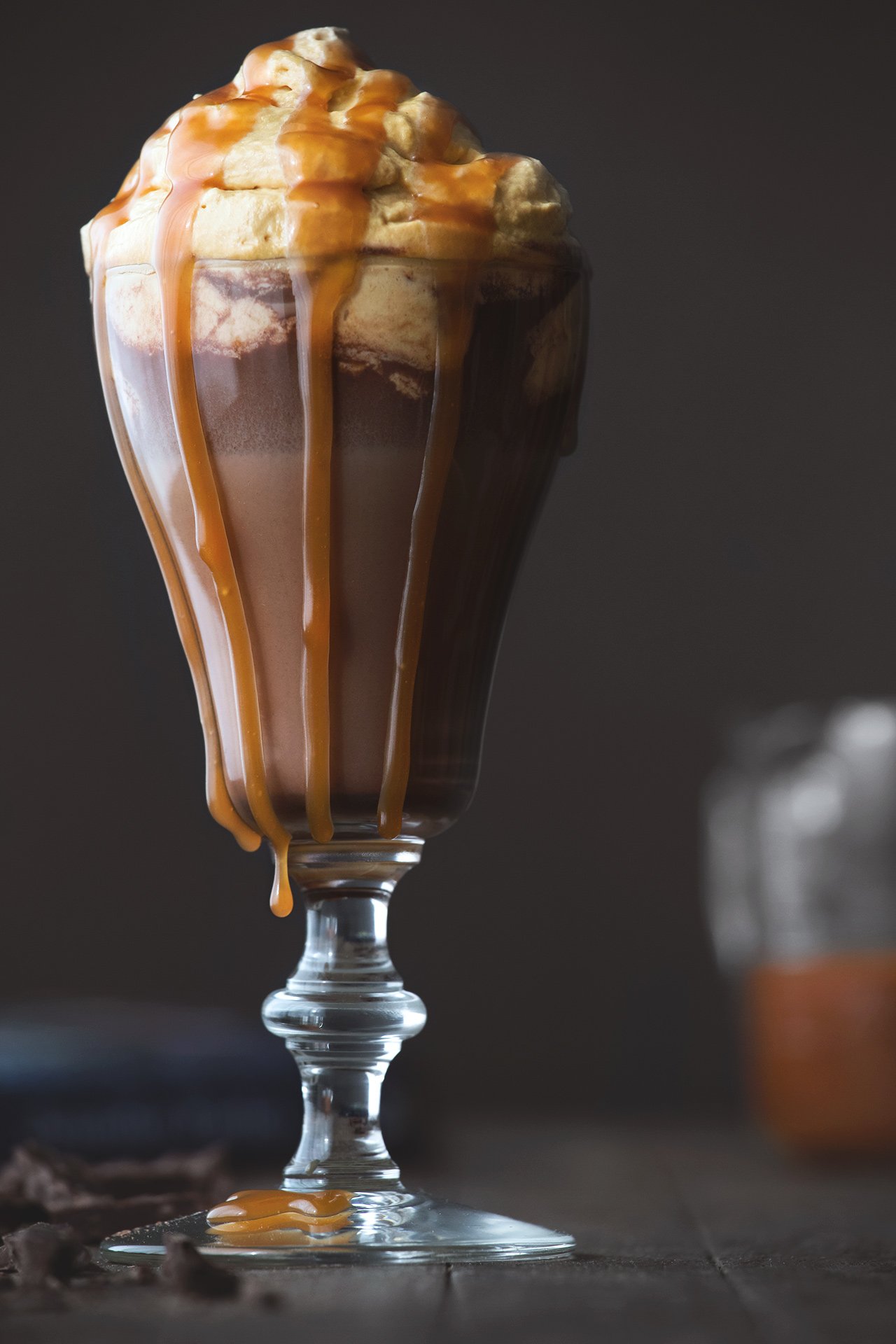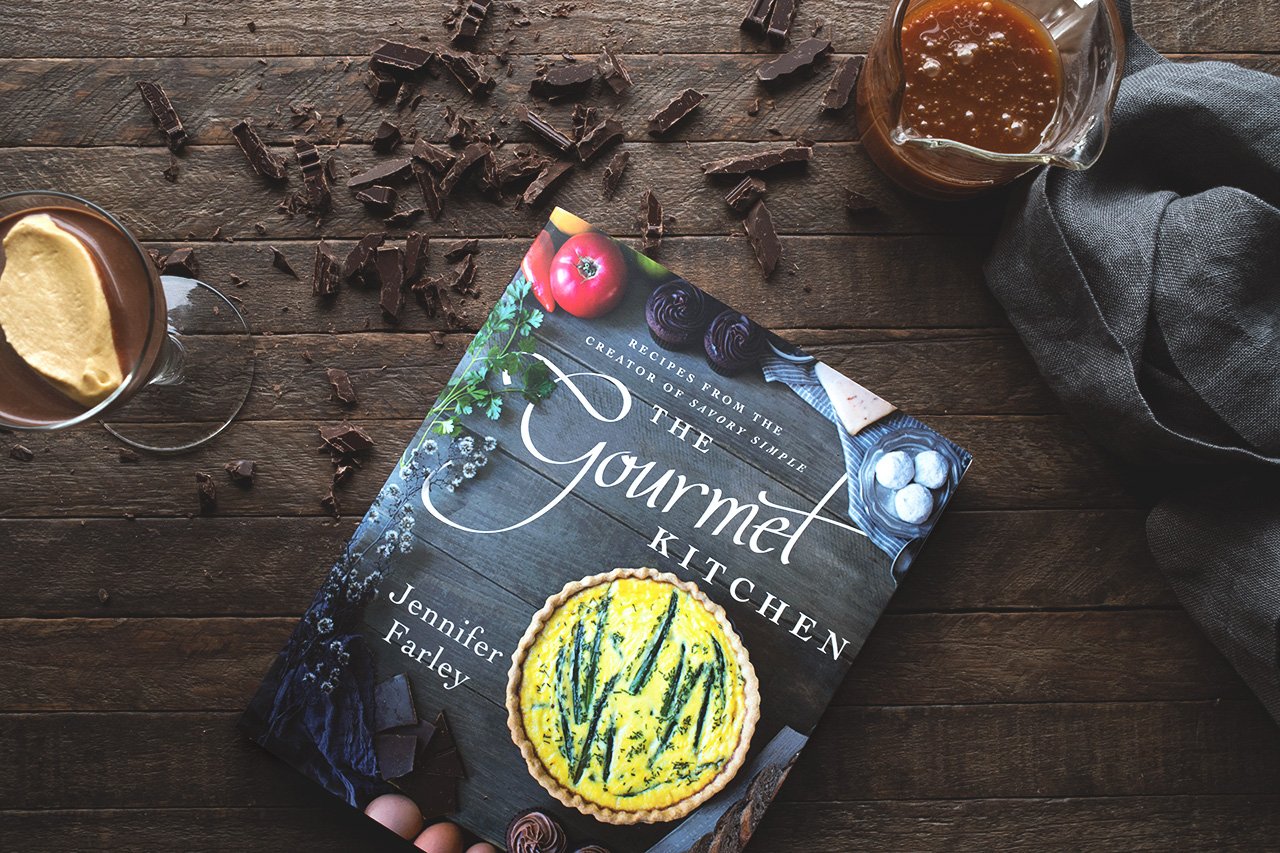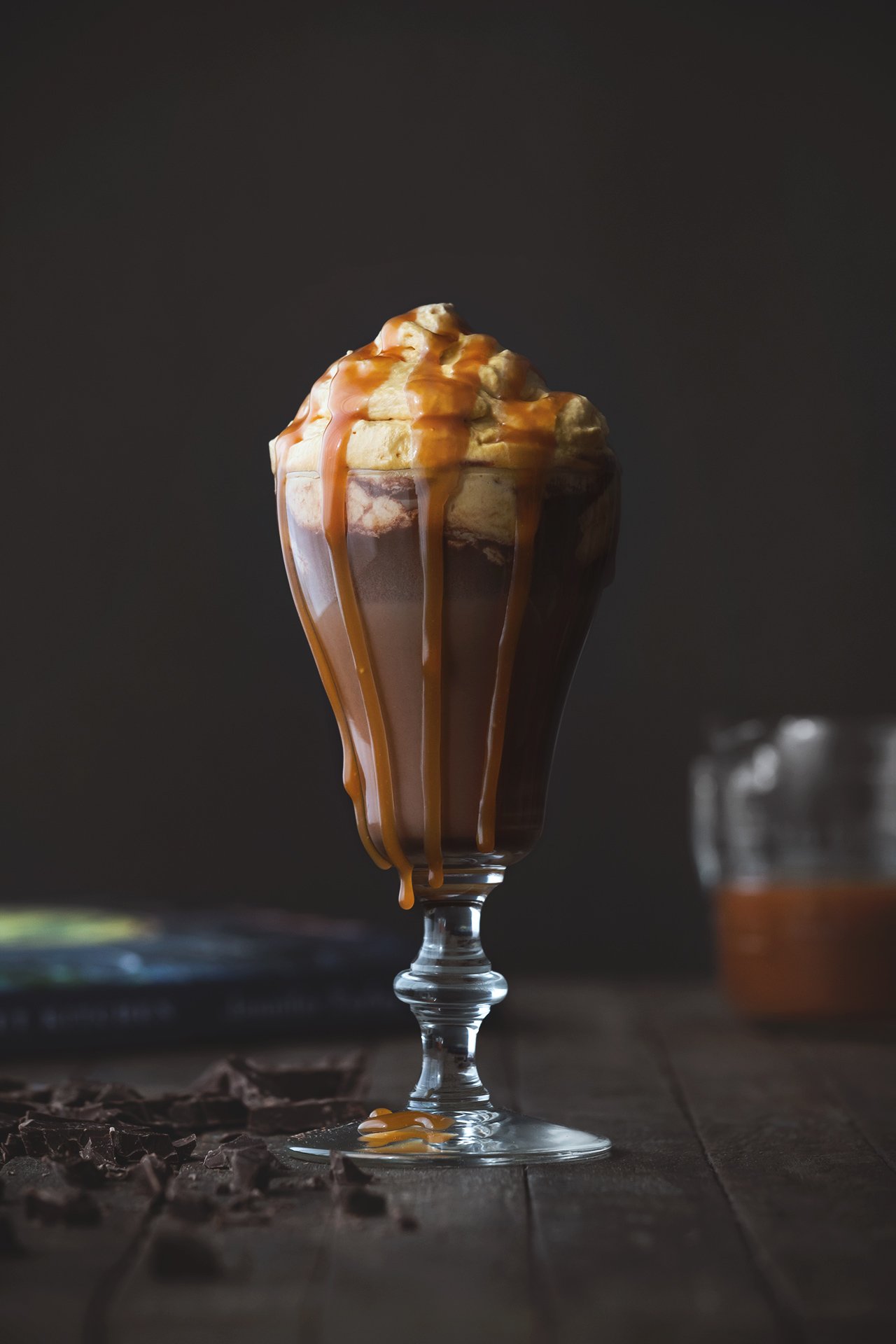 INSTRUCTIONS
Heat the sugar, water and salt over medium heat in a saucepan until the sugar is dissolved.

Allow the sugar to continue cooking, keeping a close eye on it, until it starts to turn golden brown.

Once it begins to caramelize, it will begin to darken quickly. Let the sugar get as dark as possible without burning for best results.

Once the caramel is a dark amber color, remove the pan from the heat and pour the heavy cream carefully down the side of the pan. The caramel will splatter before temporarily seizing up, so be very careful to avoid burns.

Move the pan back onto the burner, and use a heatproof spatula to stir the caramel and cream until evenly combined.

Remove from the heat and allow to cool for 5-10 minutes, stirring periodically.

Pour the caramel into a clean bowl and cover with plastic wrap, pressing the plastic against the surface to prevent a skin from forming.

Allow to chill until very cold (several hours or overnight).

Once cold, use a stand mixer fitted with the whisk attachment and whisk the caramel cream until it reaches medium peaks. Set aside.

In a medium saucepan, heat the milk over medium heat. When the milk is steaming hot, but not yet simmering, remove from the heat and add the chocolate. Allow the mixture to sit for a few minutes until the chocolate has melted. Whisk in the vanilla and rum. If needed, return the hot chocolate to the heat until desired temperature is reached.

Pour into mugs, and top each with a dollop of whipped cream.
(Recipe from The Gourmet Kitchen; images by HonestlyYUM)