I've been on a super cereal old fashioned kick these past few months. Perhaps it's the season, but all I want to do after the sun goes down is cozy up on the couch with a thick blanket and an old fashioned. I've even converted Audrey, who isn't really a whiskey drinker. I love the simplicity of the old fashioned, but also enjoy how the character changes over the course of the drink. What starts out big and bold slowly mellows, as that large cube melts into one last silky sweet sip.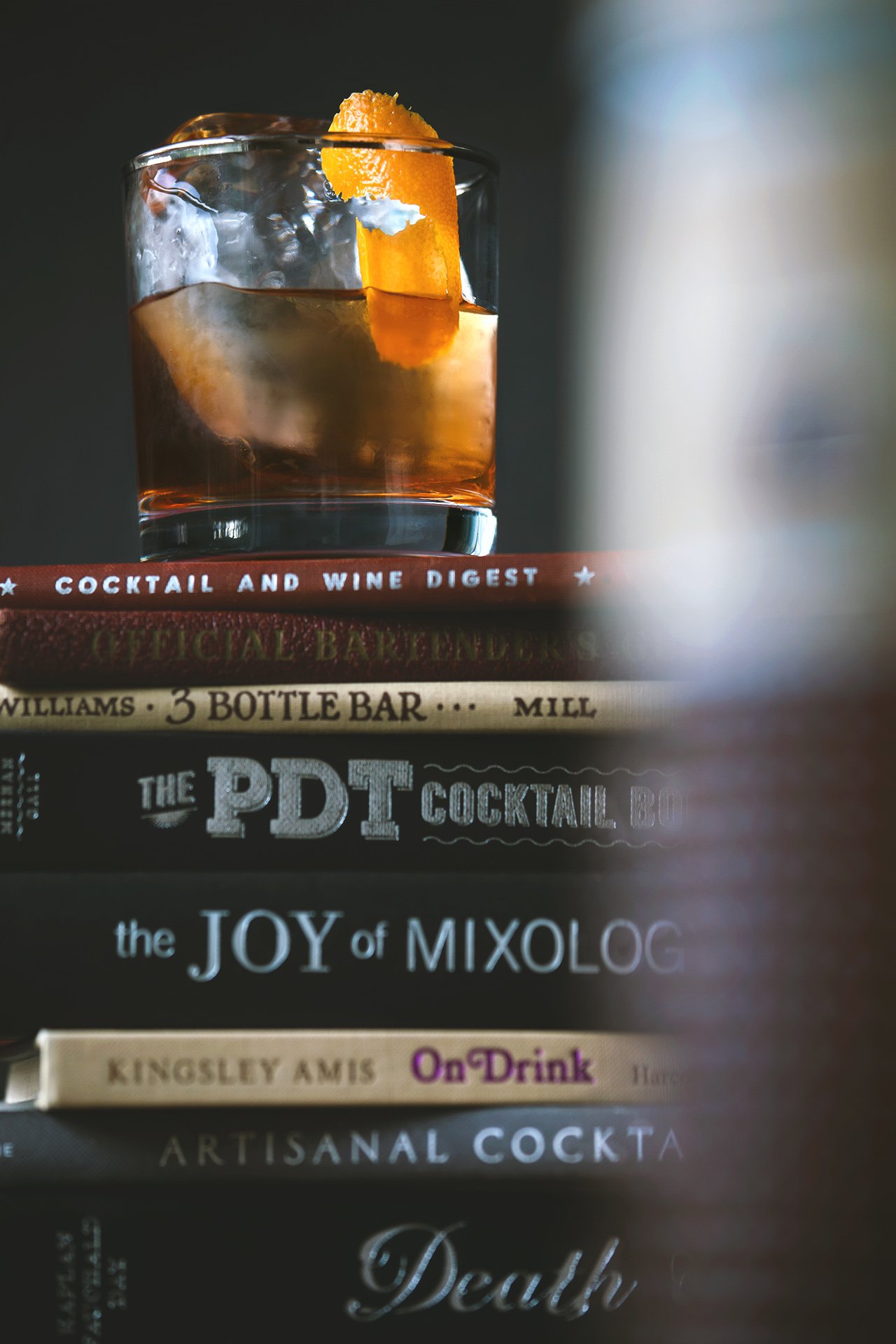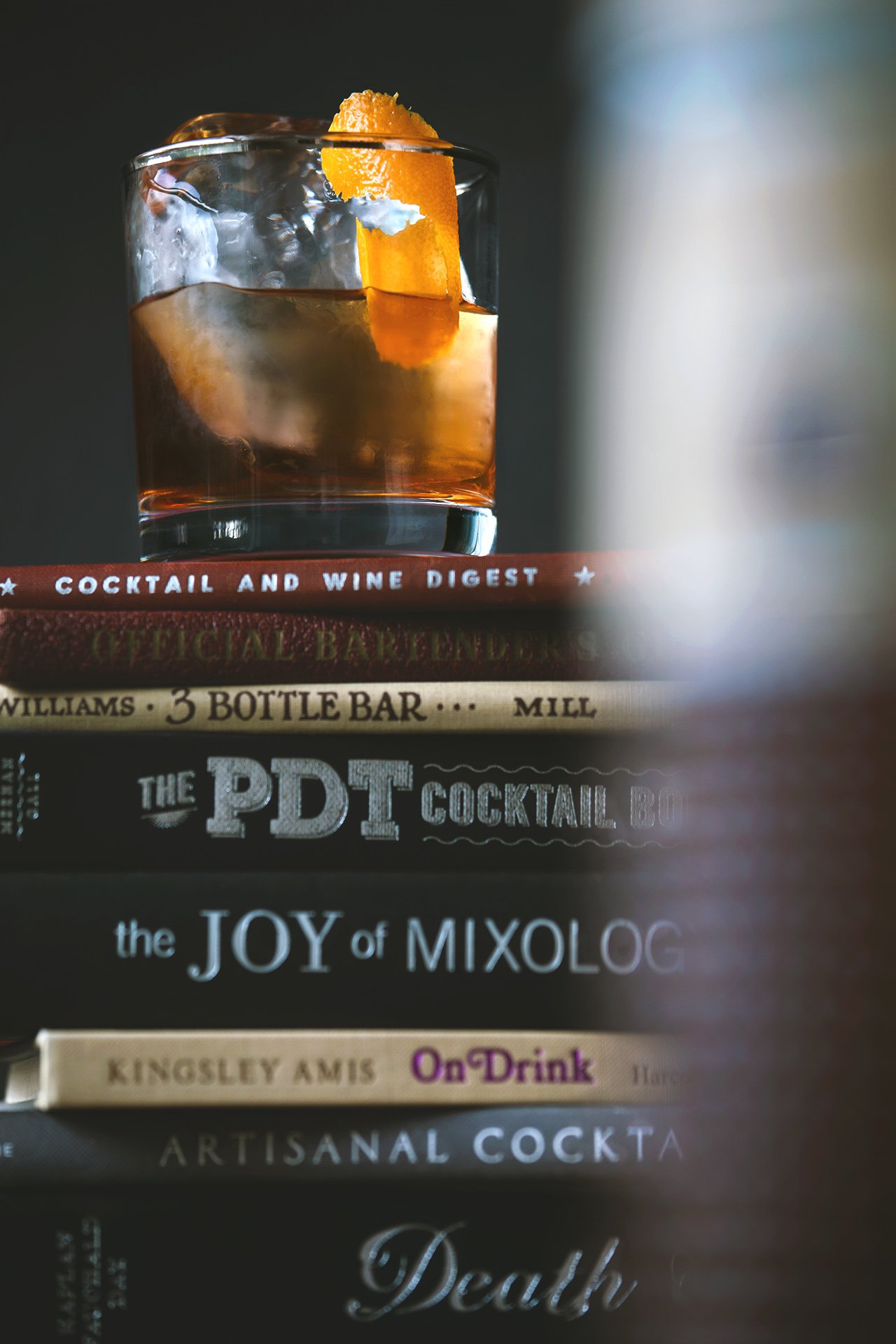 This particular old fashioned variant is no exception. At first I was skeptical when I came across Corbin Cash Sweet Potato Liqueur. But this isn't just another cloyingly sweet, fake tasting liqueur. Don't get me wrong, it is sweet. But it also has a bit of a dry whiskey vibe to it. The base spirit is made from 100% sweet potatoes, which is then aged in oak barrels and mixed with brown sugar and spices. The liqueur definitely has a winter spice profile, so I immediately thought of sweet potato pie! And you know there's only one place I go for sweet potato pie . . . Joy's dad's sweet potato pie. Therefore, in an attempt to combine two delicious creations, I give you the sweet potato pie old fashioned.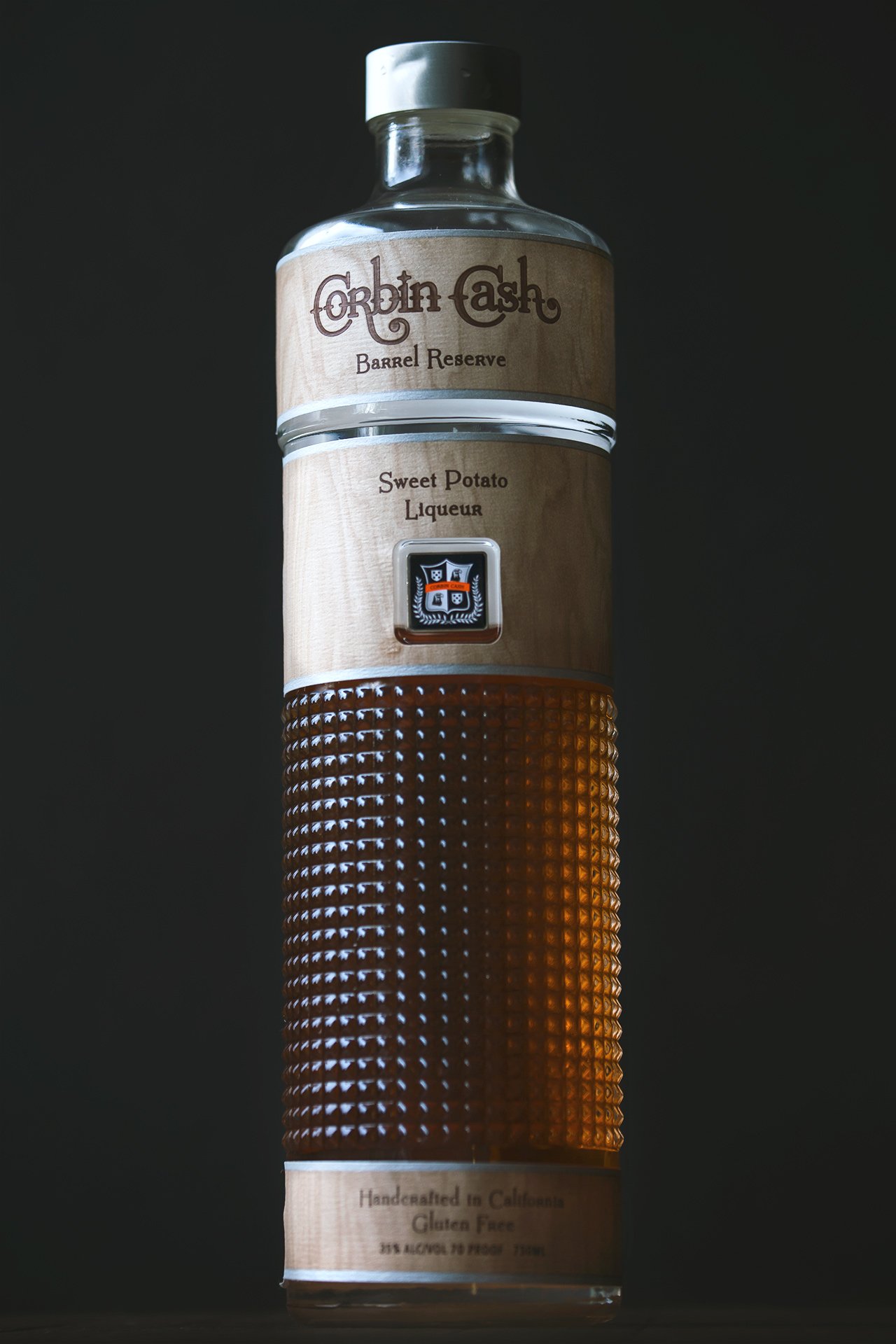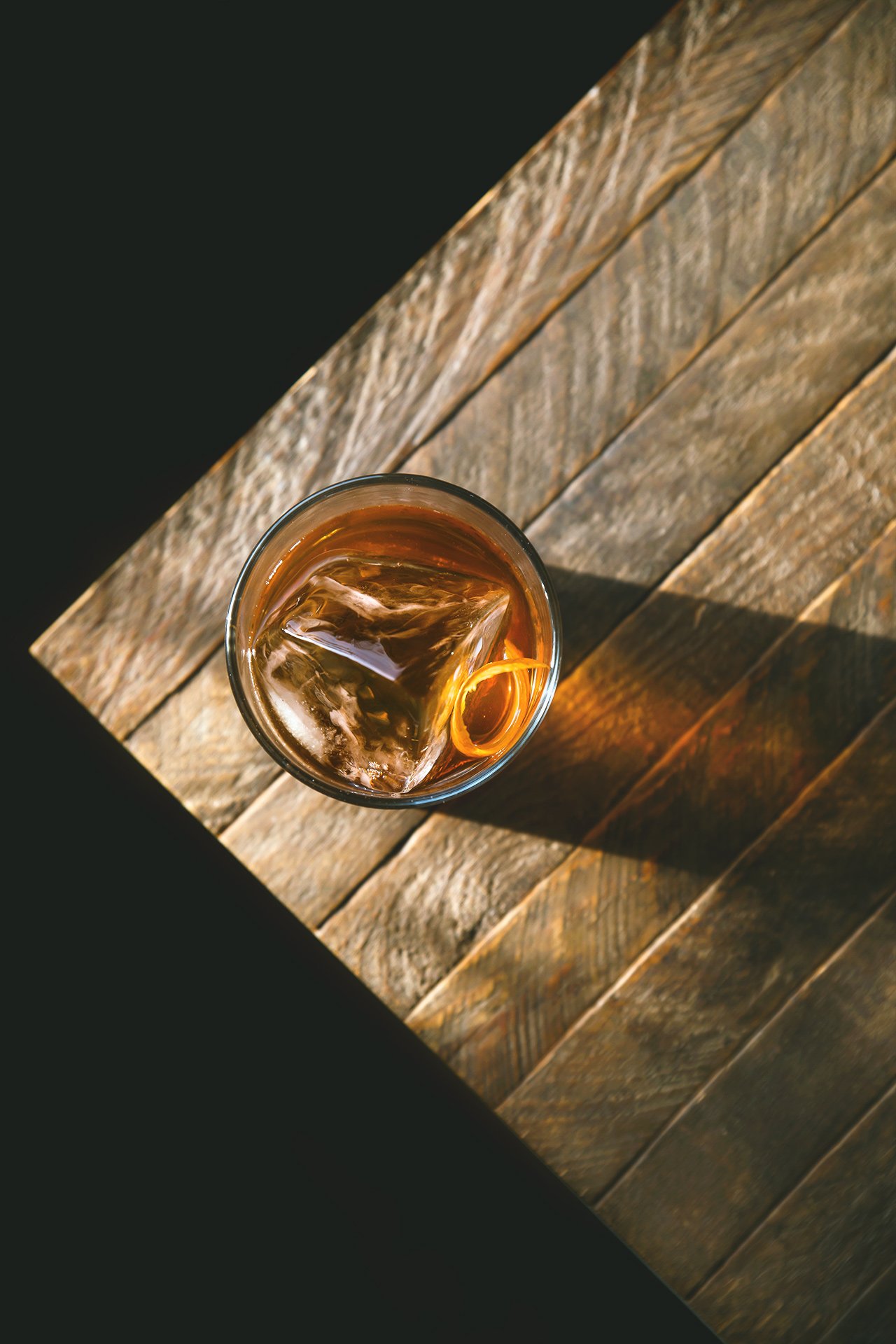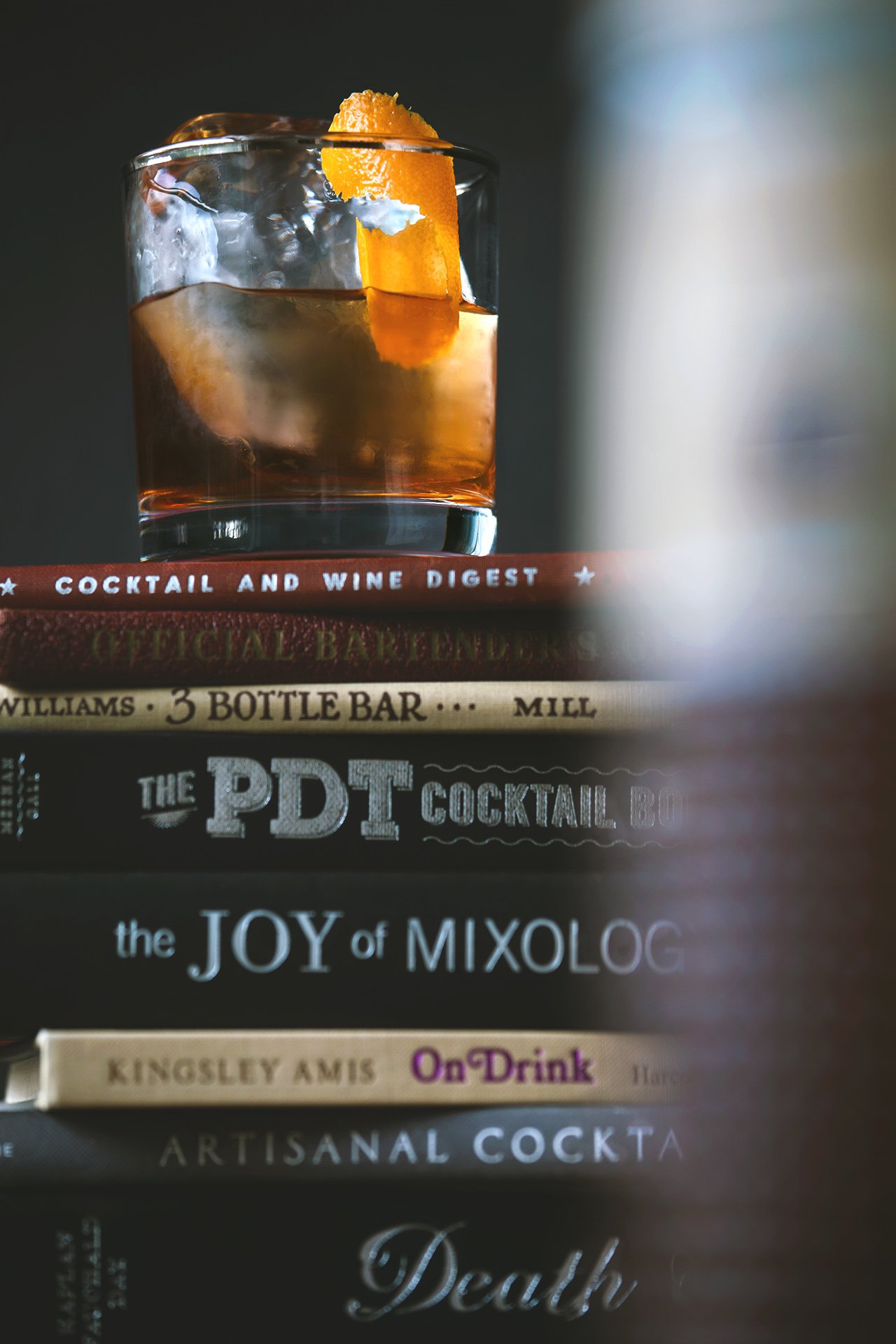 INGREDIENTS
For the sweet potato pie spice syrup
INSTRUCTIONS
For the sweet potato pie spice syrup
Crack the cinnamon stick and add it into a small saucepan, along with the coriander seeds, and toast over medium-low heat until the spices become aromatic (~2 minutes).

Add water, brown sugar, and nutmeg, and stir to combine. Adjust the heat to medium, and bring to a simmer. Cook for 5 minutes, stirring occasionally. Remove from heat and let cool to room temperature.

Strain through a fine mesh strainer, cover, and store in the refrigerator until ready to use.
For the cocktail
Add sweet potato pie spice syrup, bitters, sweet potato liqueur, and rye whiskey into a mixing glass. Fill mixing glass with ice and stir for 30 seconds. Strain into an old fashioned glass over one large ice cube. Garnish with a twist of orange, and serve!
(images by HonestlyYUM)