Every year, I have high hopes for Halloween. I have lots of home decor and costume plans that I plan in my head well in advance. And every year, I realize it is the week of Halloween and I am without a costume or costume. I'm sure this year will be no different, but this year I finally executed on something that I've had in my head for a long time. Pumpkin beignets!! At first I tried a pumpkin filling– not so good, trust me. But a pastry cream spiced with pumpkin spice? Oh my, so perfect. These are best enjoyed fresh out of the fryer and quickly piped with the pastry cream. The pastry cream can be made the night before and refrigerated so that the filling is ready as soon as your beignets are fried. Of course, obscene amounts of powdered sugar dumped over these beignets is required or they're not beignets!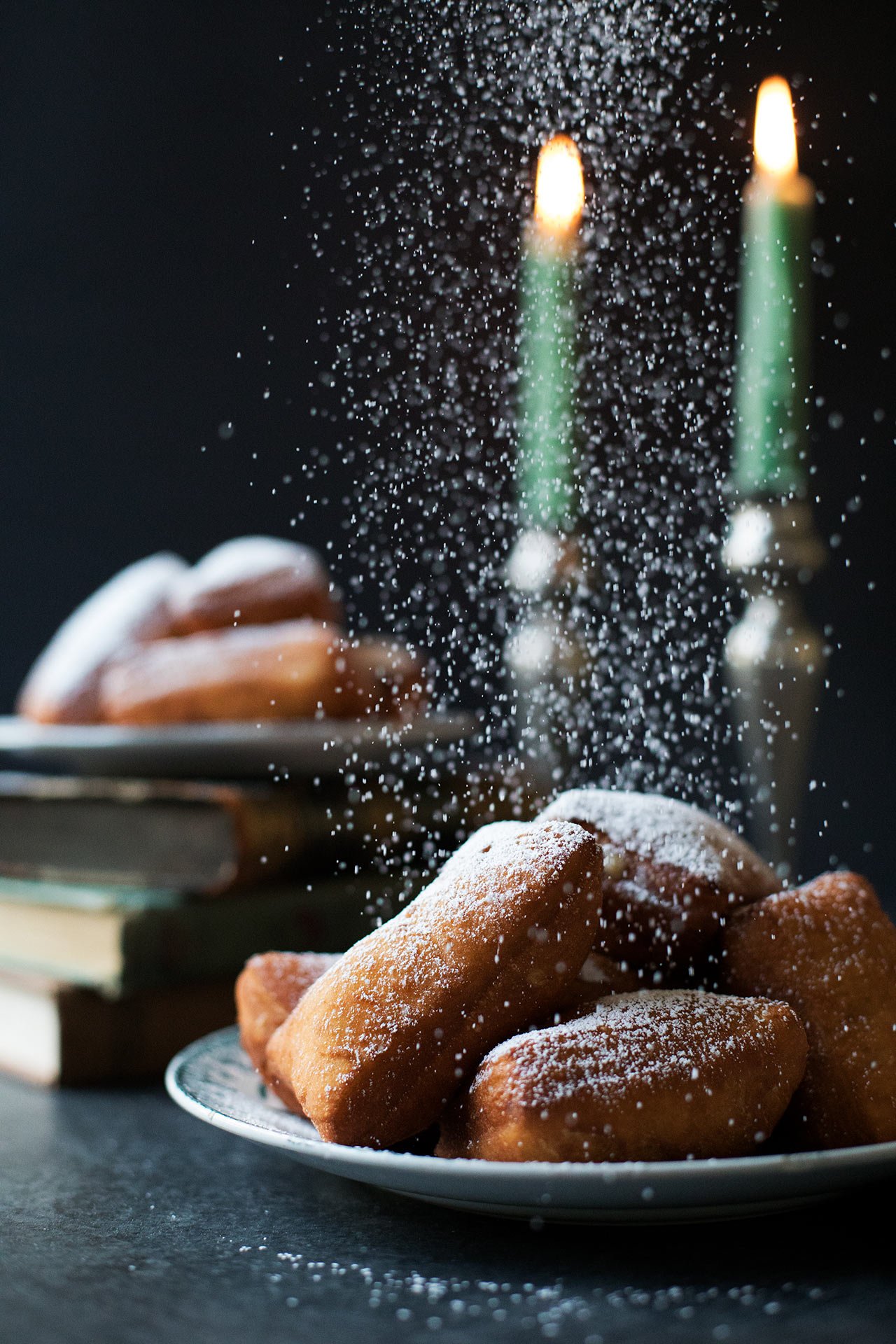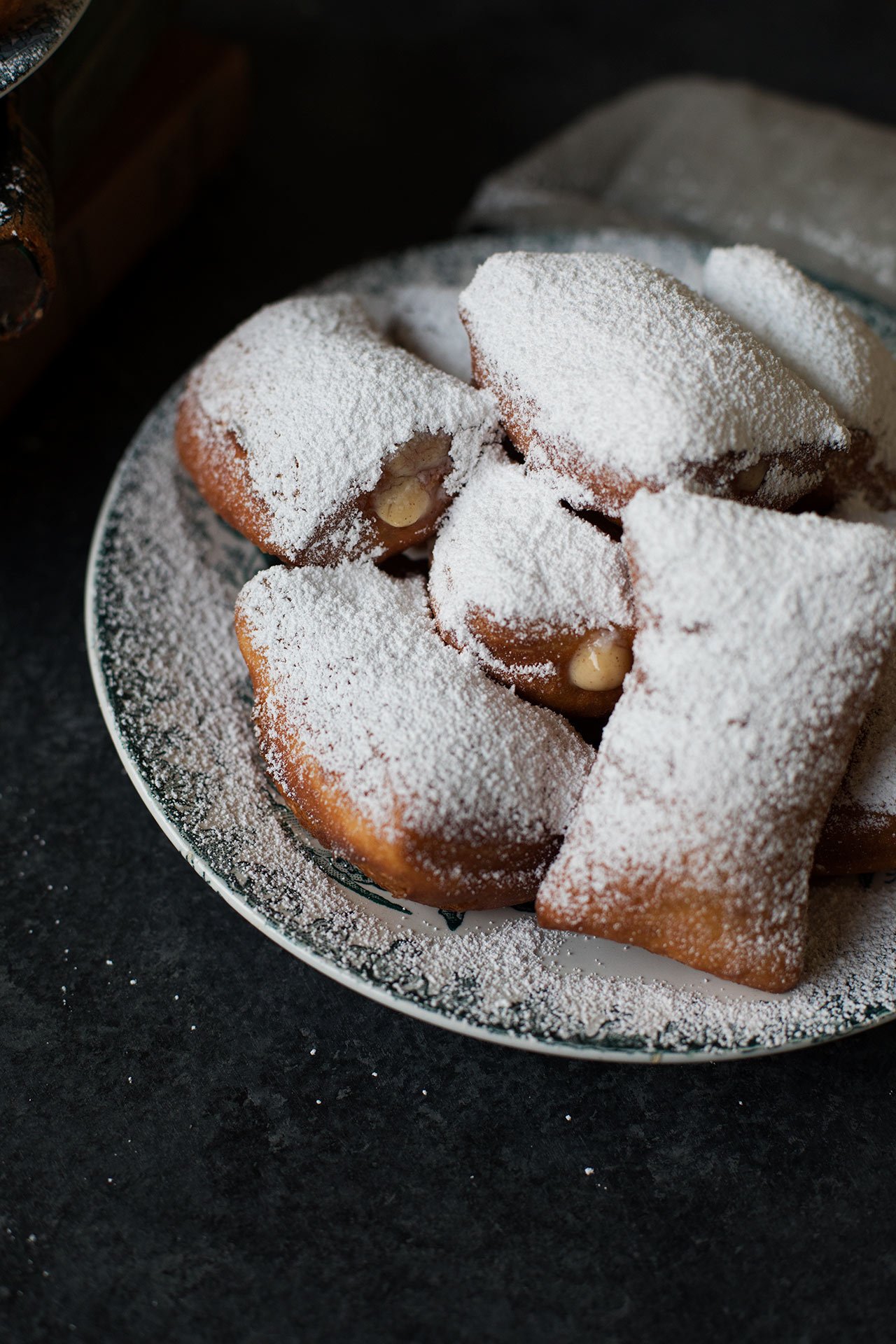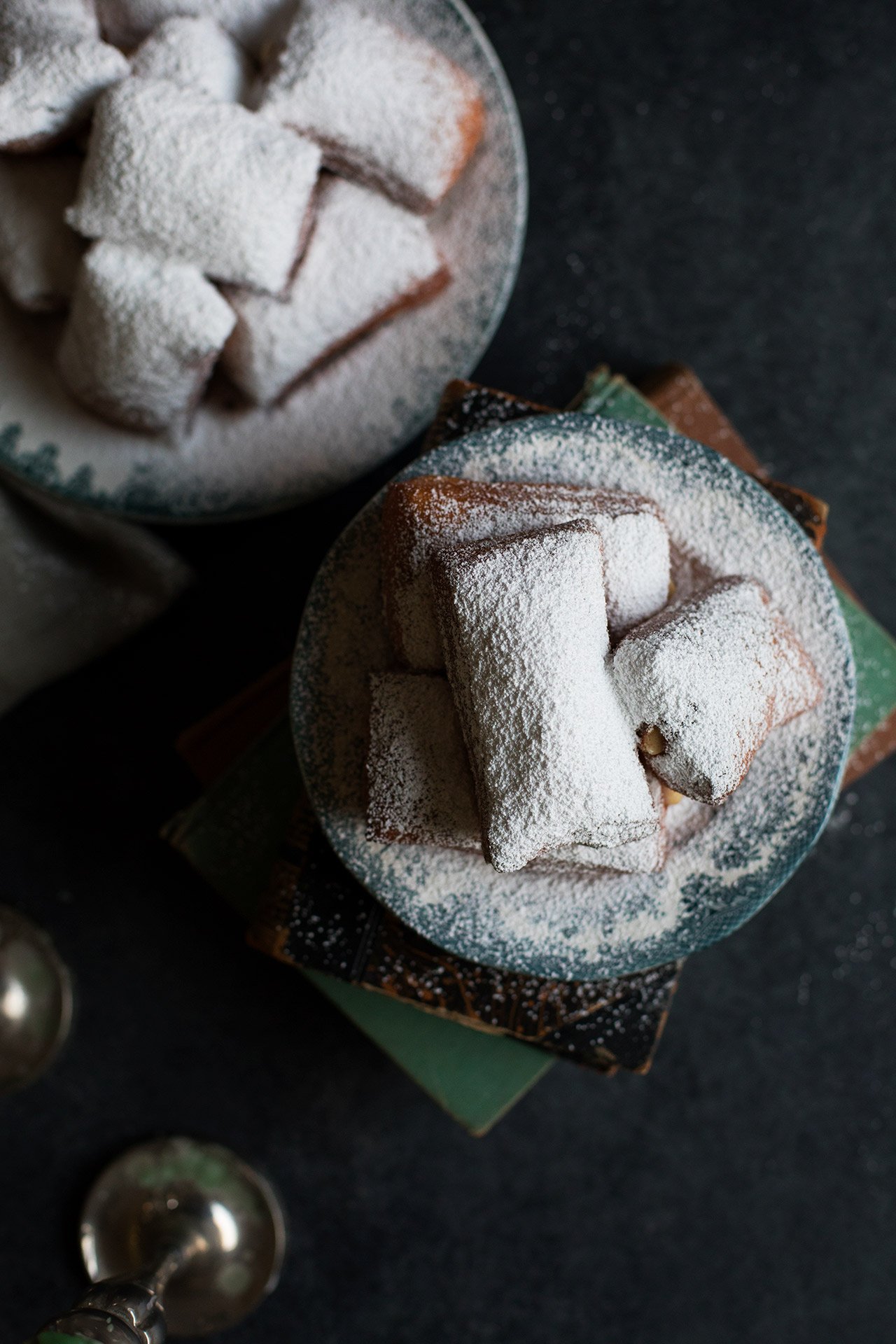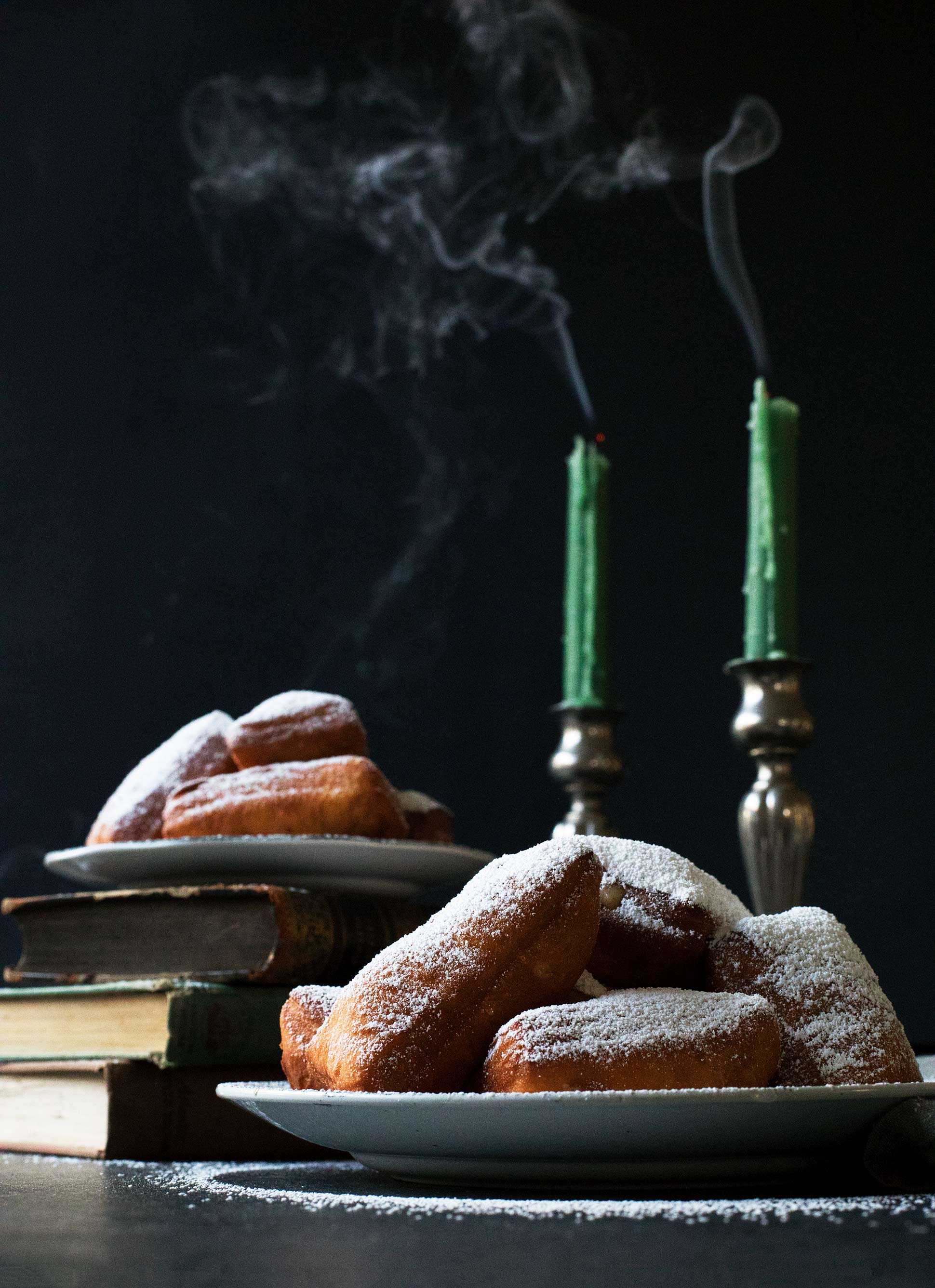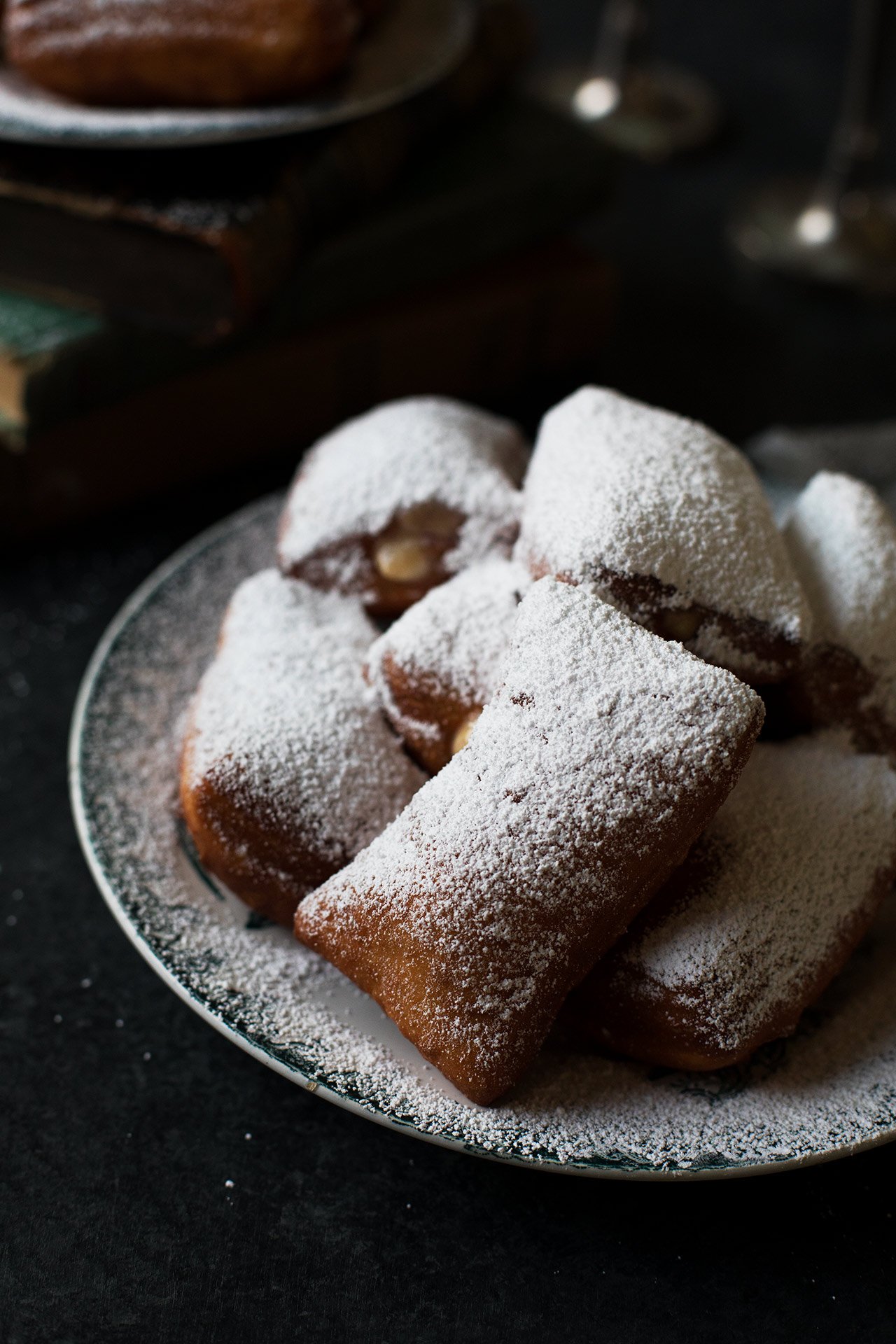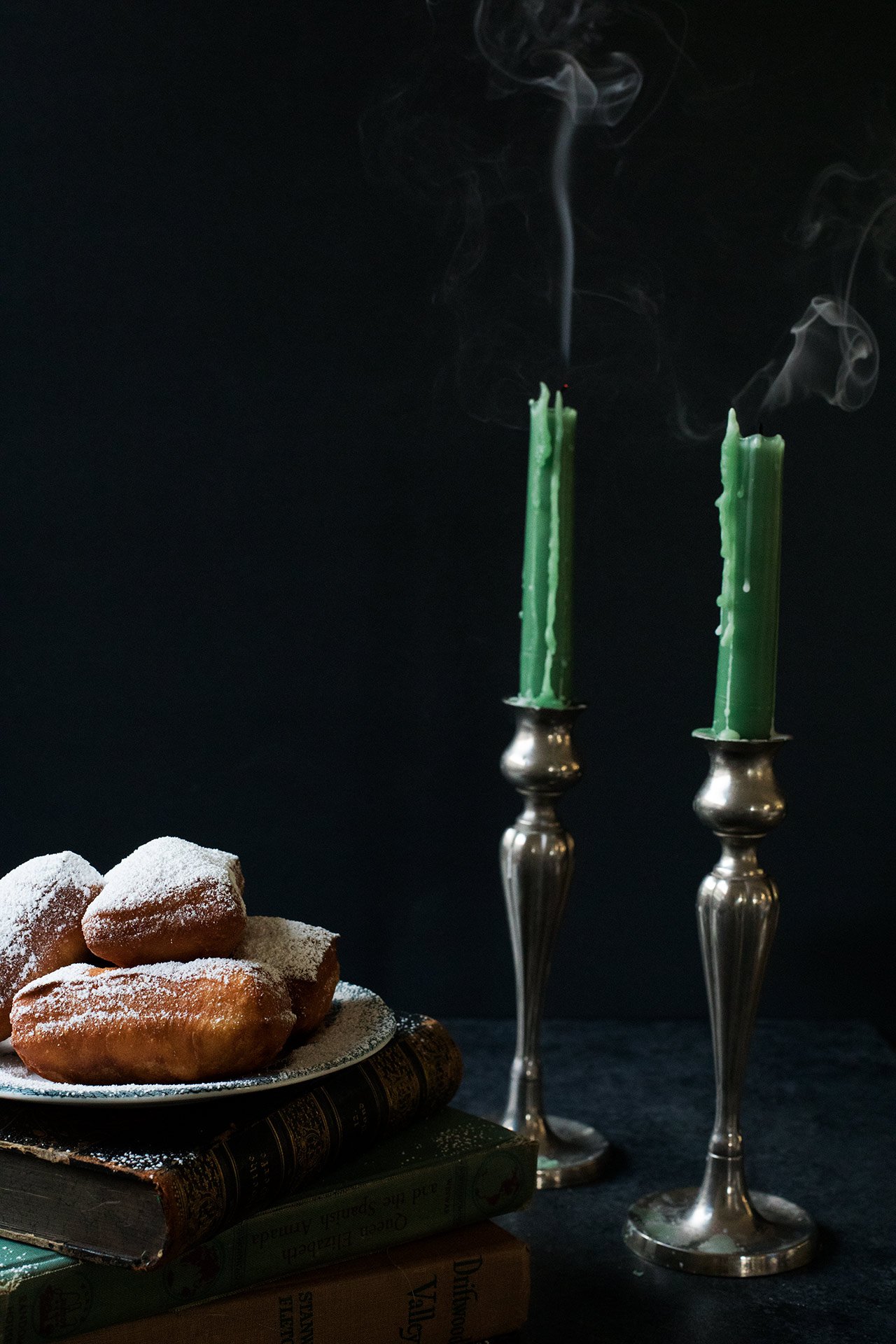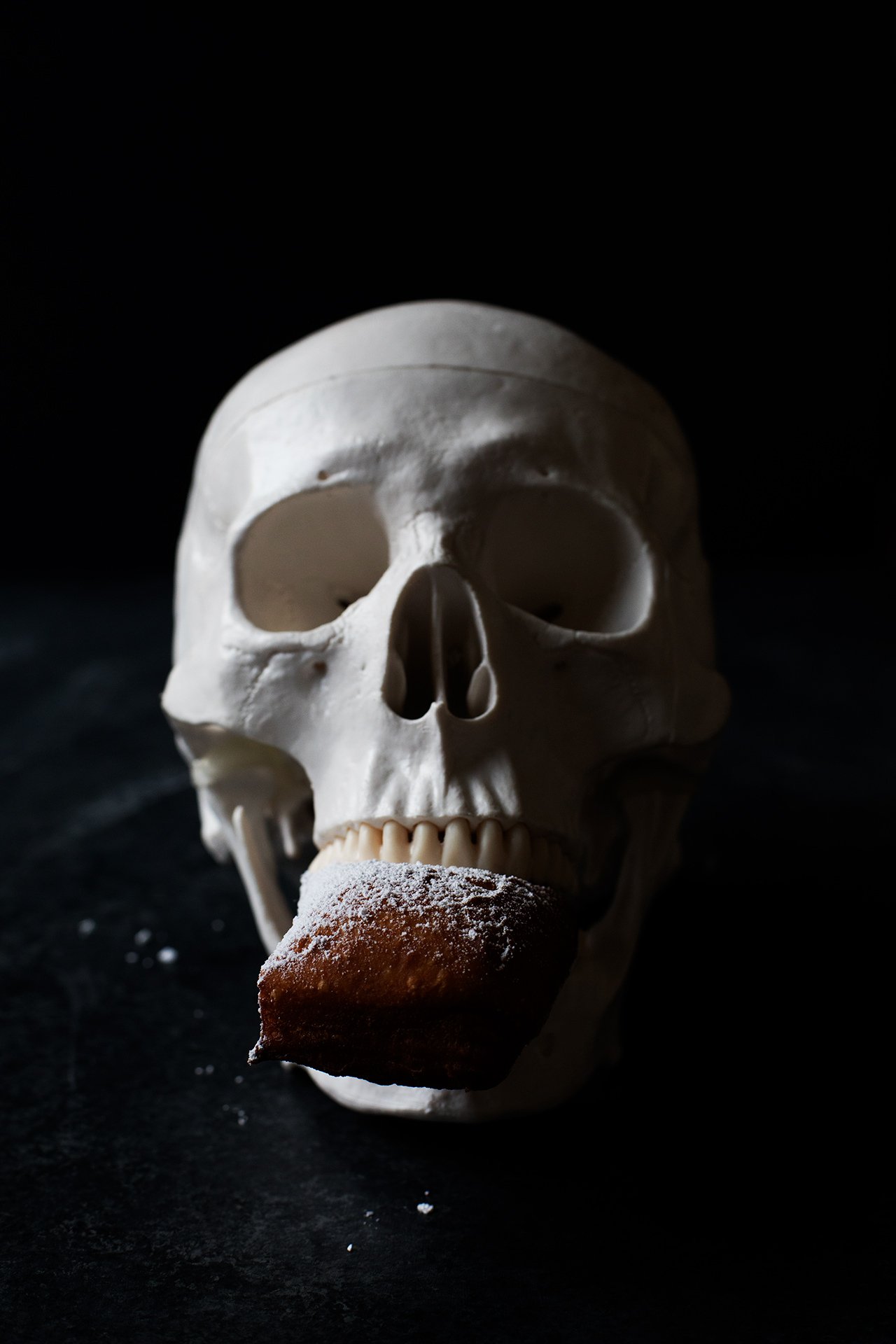 PUMPKIN-SPICED BEIGNETS:

Beignet Ingredients:

3/4 cup warm water
1/4 cup of sugar
1 1/2 teaspoons of active dry yeast
2 tablespoons unsalted butter, melted
2/3 cup of buttermilk
1 large egg, lightly beaten
3 1/2 all purpose flour, plus more for dusting
1/2 teaspoon salt
Peanut or grapeseed oil for frying
2 cup of powdered sugar

Pumpkin-Spiced Pastry Cream Ingredients:

1 1/2 cups whole milk
1/2 cup of sugar
1/2 cup of all purpose flour
1/4 teaspoon salt
4 egg yolks
1 teaspoon of vanilla extract
1/2 teaspoon of ground cinnamon
1/4 teaspoon of nutmeg
pinch of ground cloves

Directions:

Whisk the warm water, sugar and yeast in a small bowl. Let sit for about 10 minutes until frothy and active.
In a small bowl whisk together egg, melted butter and buttermilk. In a separate larger bowl, whisk together 3 1/2 flour and salt. Add yeast mixture and egg mixture and stir.
Remove from the bowl onto a lightly floured surface and knead until the the ingredients are evenly combined.
Lightly grease a large bowl with some butter and place the dough in the bowl and cover with plastic wrap. Allow to rest for 1.5-2 hours until the dough as doubled in size.
Meanwhile, make the pumpkin-spiced pastry cream.
Scald milk (heated until just before boiling).
In a medium bowl, whisk together the sugar, flour and salt. Add the egg yolk and whisk them into the dry ingredients.
Temper the eggs by pouring a little bit of hot milk to them and whisking quickly to combine. Continue pouring the rest of the milk slowly into the eggs, whisking continuously.
Pour everything back into a pot and whisk over medium heat. The cream will start to thicken in a few minutes. When it has thickened into a pudding consistency and when large bubbles start to surface, whisk for a few more seconds and remove from the heat.
Stir in the vanilla extract and cinnamon, nutmeg and clove and pour the pastry cream through a fine mesh strainer into a bowl.
Cover the pastry cream with plastic wrap pressed against the surface and chill.
To make the beignets, fill a heavy pot with about 2 inches of oil. Heat the oil to 350 degrees.
Transfer the dough out onto a lightly floured surface and roll out into a rectangle. Using a pizza wheel or knife cut the dough into smaller rectangles.
Fry the dough in batches, about 1 minute on each side until golden brown.
Transfer the fried dough onto paper towels.
Transfer the pastry cream into a pipping bag with a wide tip. Fill the beignets with a bit of pastry cream until they feel full.
Dust the beignets with a lot of powdered sugar.
(images by HonestlyYUM; recipe adapted from Joy the Baker and the Kitchn)