This salad is all about this stellar creamy dressing made of tahini and toasted pumpkin seeds. It has no dairy, but is packed with so much flavor. I've been obsessed with making dressings with seeds and nuts lately, but the dressings often require quite a lot of ingredients and work. You can make this dressing ahead of time so it's the perfect recipe for a special meal or Thanksgiving dinner. This dressing goes well with just about anything, but pairs particularly well with dark greens and raw shaved cauliflower (my newest obsession in salads– I love the texture of raw shaved cauliflower!). I like to top mine with more crunchy pumpkin seeds and sweet pomegranate seeds, but you can really personalize this with whatever you'd like and add other fall vegetables like roasted squash.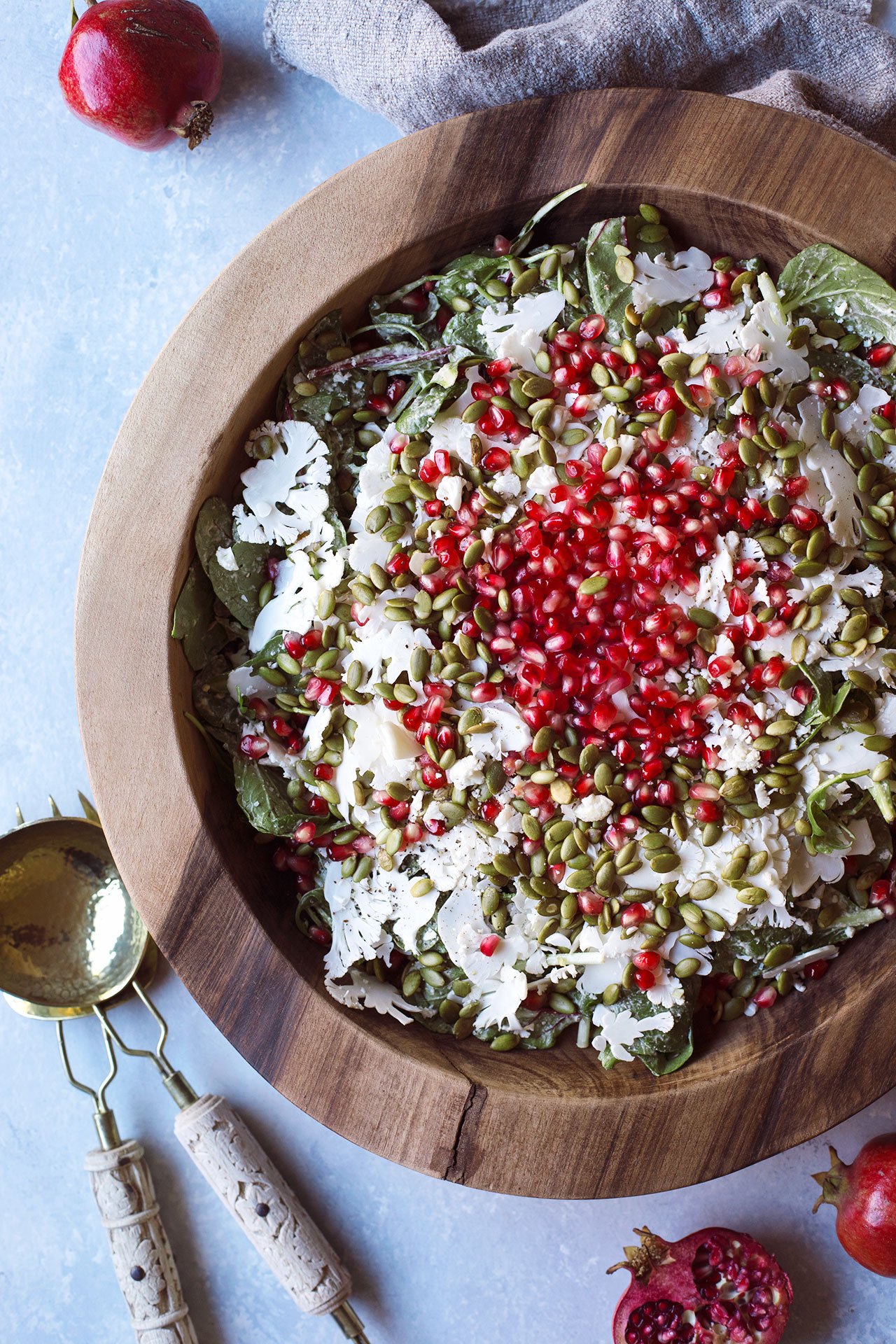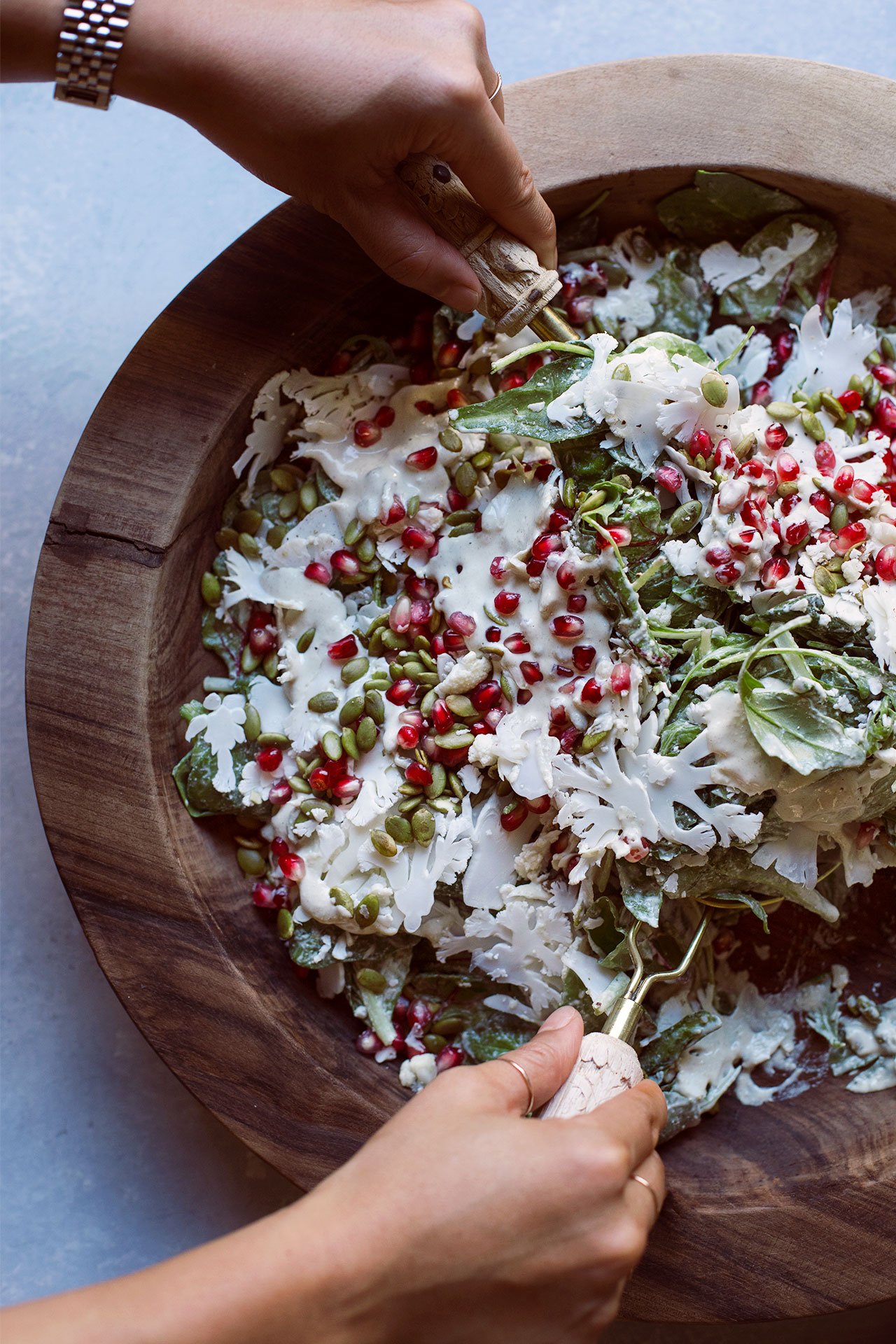 FALL SALAD WITH ROASTED PEPITAS AND TAHINI DRESSING

Ingredients:

1 bag of kale or other dark greens
1/2 head of cauliflower
1 cup of pomegranate seeds
1 cup of pumpkin seeds, divided in half
1/4 cup of tahini
1/2 teaspoon of onion powder
1/2 teaspoon of garlic powder
1 tablespoon of tamari or Braggs amino acids
juice of 1 lemon
2 tablespoons of apple cider vinegar
3/4 cup of water

Directions:

To make the dressing, toast the pumpkin seeds over a medium flame and keep the seeds moving so they don't burn. When they start to lightly toast and smell fragrant remove from the heat.
Add 1/2 of the seeds to a blender or food processor (reserving the other half for finishing) and add the tahini, onion powder, garlic powder, tamari, lemon, apple cider vinegar and about 1/2 a cup of water. Blend until smooth. Add a little more water if needed until the dressing is thick but smooth and runny.
To make the salad, shave the cauliflower by removing the thick middle stem and cut the half head into two wedges. Slice with a knife or mandoline across one side of where the cut is made so that each slice of cauliflower has a bit of the florets and stem attached. You can slice it any way you want, but slicing it this way keeps the cross section of the cauliflower in tact.
Dress with the dressing and add pomegranate seeds and the remaining 1/2 cup of toasted pumpkin seeds.
(images by HonestlyYUM)