Fiona is dressing up as a ladybug for Halloween this year, and I'm not sure how I feel about it. Audrey made the costume from scratch, which is awesome, but part of me wishes she was a bit more ghoulish. Why not a zombie ladybug?! Eh, I guess she is only two . . . there's time. Speaking of ghoulish, I thought it would be fun to unleash one of the skeletons from the closet and put him to work (his name is Fred – don't ask). Fred's bartending skills were rather raw, his technique a bit rigid, and conversation painfully hollow, but in the end he executed the cocktail to perfection. This modern classic is a Phil Ward original (Death & Co, Mayahuel), an agave lover's ode to the Old Fashioned, and one of the cocktails that helped put mezcal back on the map.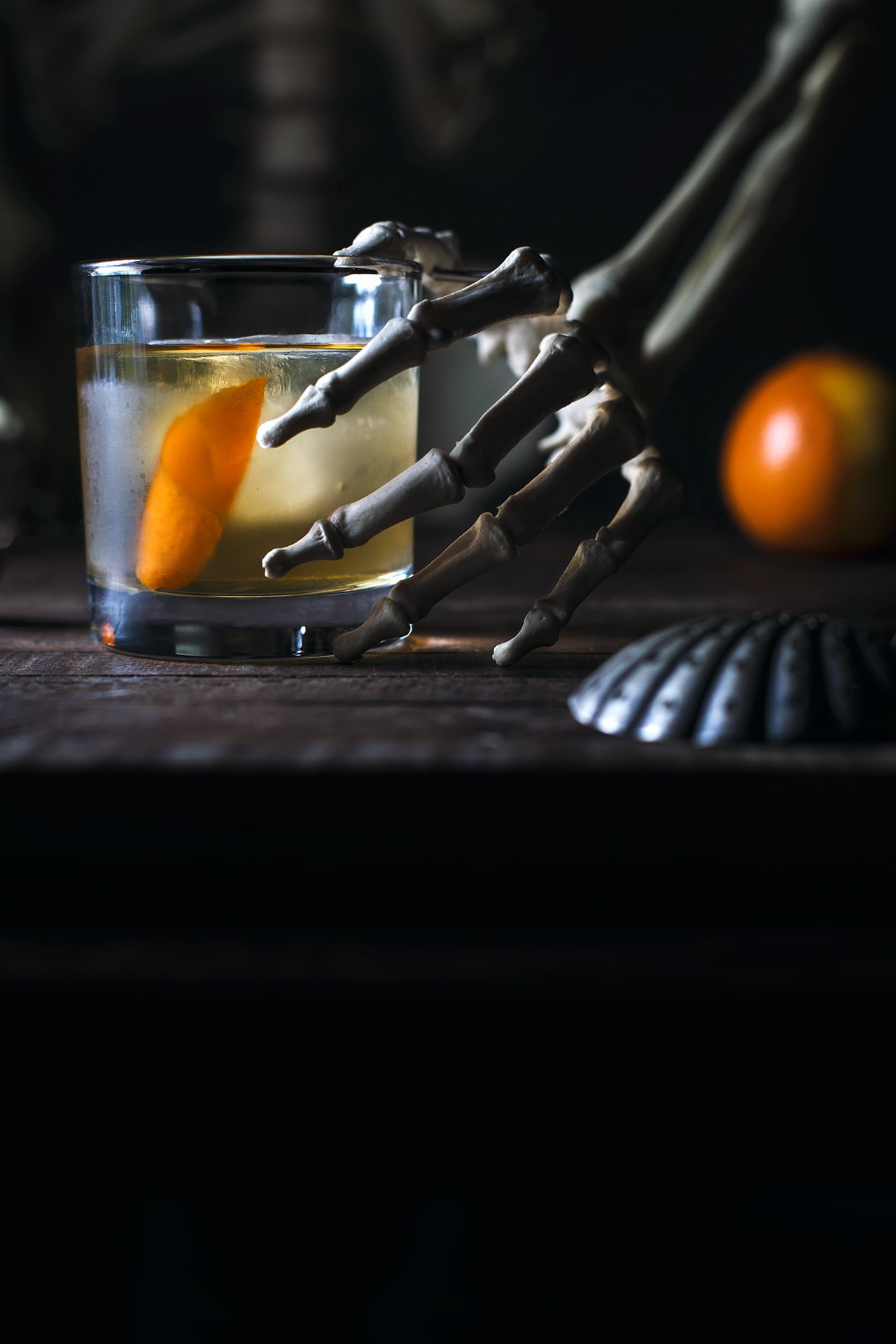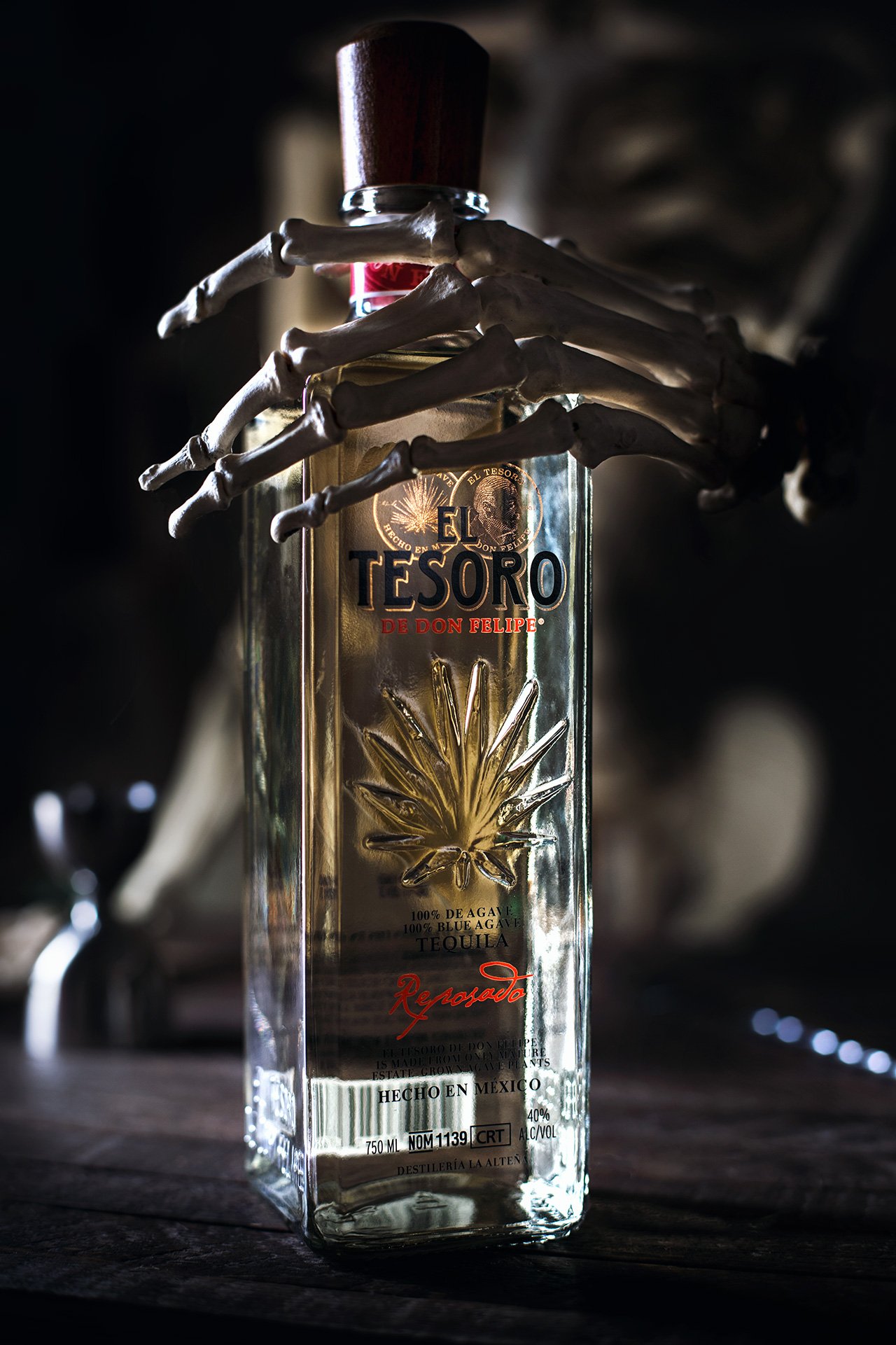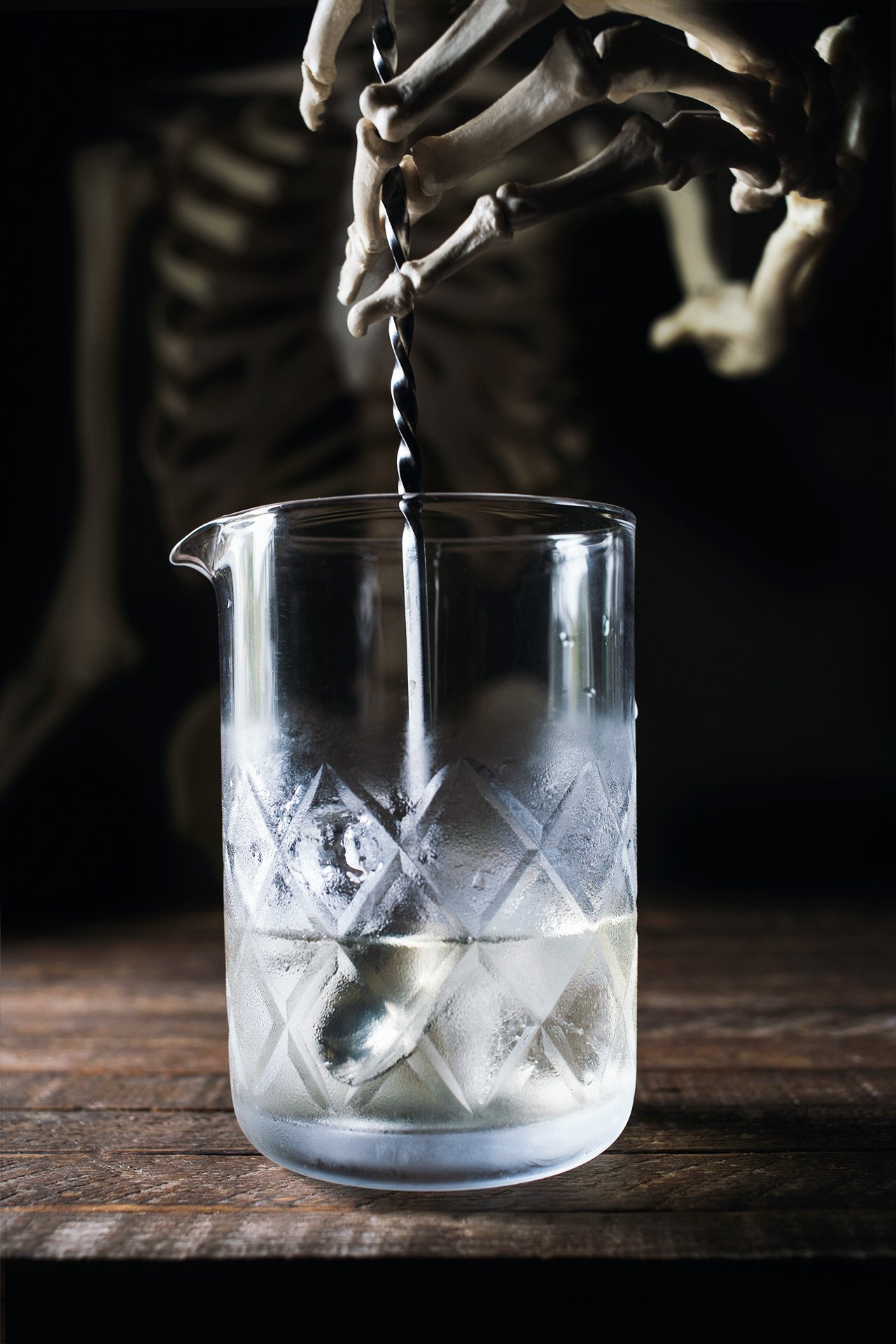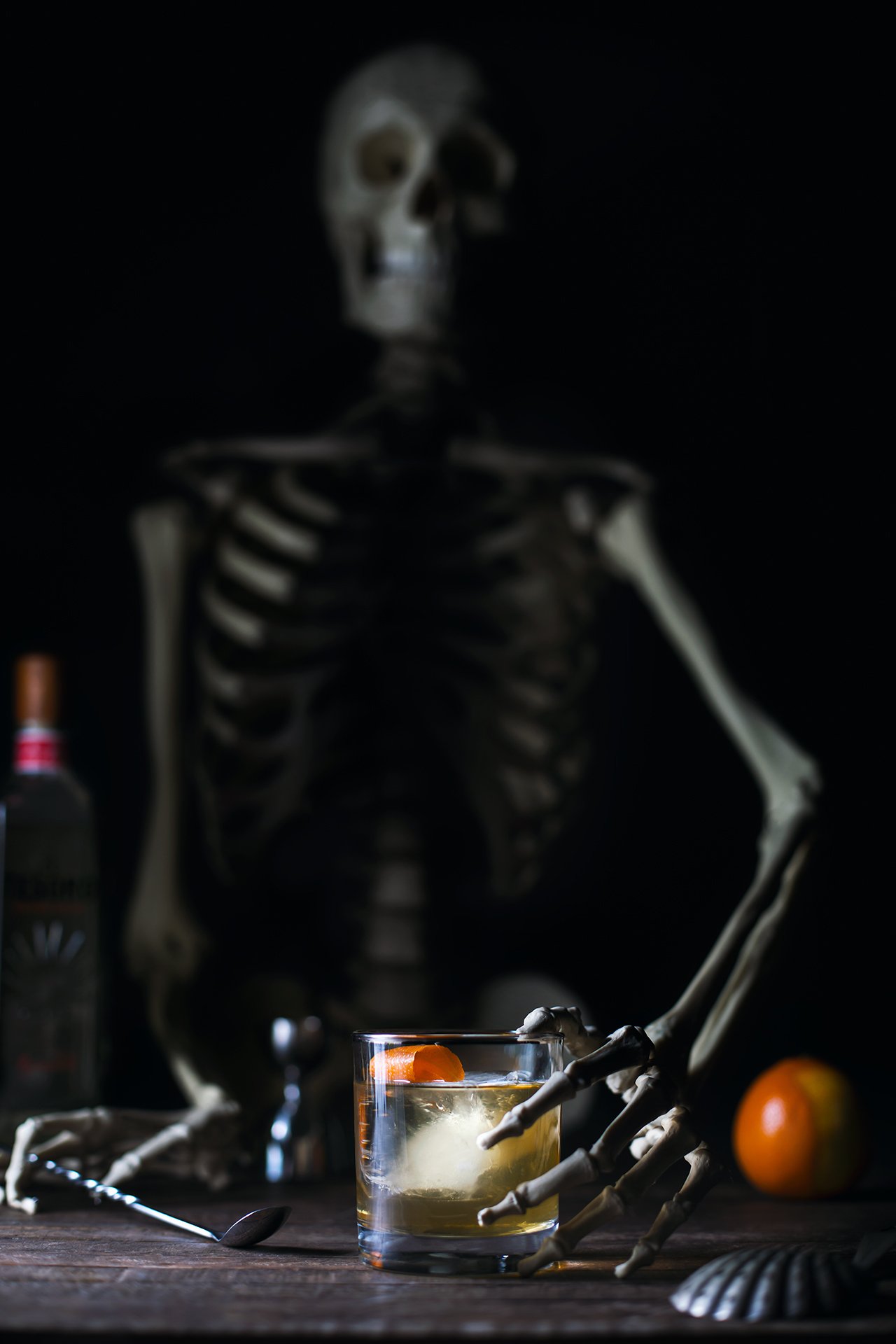 INSTRUCTIONS
Add all the ingredients into a mixing glass, fill with ice, and stir for 30 seconds to combine.

Strain into an old fashioned glass over one large ice cube. Garnish with a fresh twist of orange and serve!!
(images by HonestlyYUM; recipe from Death & Co)