It's officially squash season and I am lovin' it—I hardly miss summer. There are so many varieties, but one of my favorites is delicata squash. Unlike some other squashes, delicata cooks up quickly and it's (relatively) easy to cut through, so a much more manageable squash to handle. Basically, perfect for frying! Okay, a few notes about this batter. It has vodka and beer—unfortunately, they won't get you buzzed, but that carbonation and vodka, which evaporates quickly when it hits the oil, are the key for that ultra-light, crisp batter that practically shatters when you bite into it. Ugh, you know what I'm talking about! Top these delicata squash rings with fried fall herbs like sage or rosemary and a little flake sea salt and dip them in whatever you please. A garlic aioli would be over the top decadent, but I love them with just a little hot sauce. Please, please, please make these!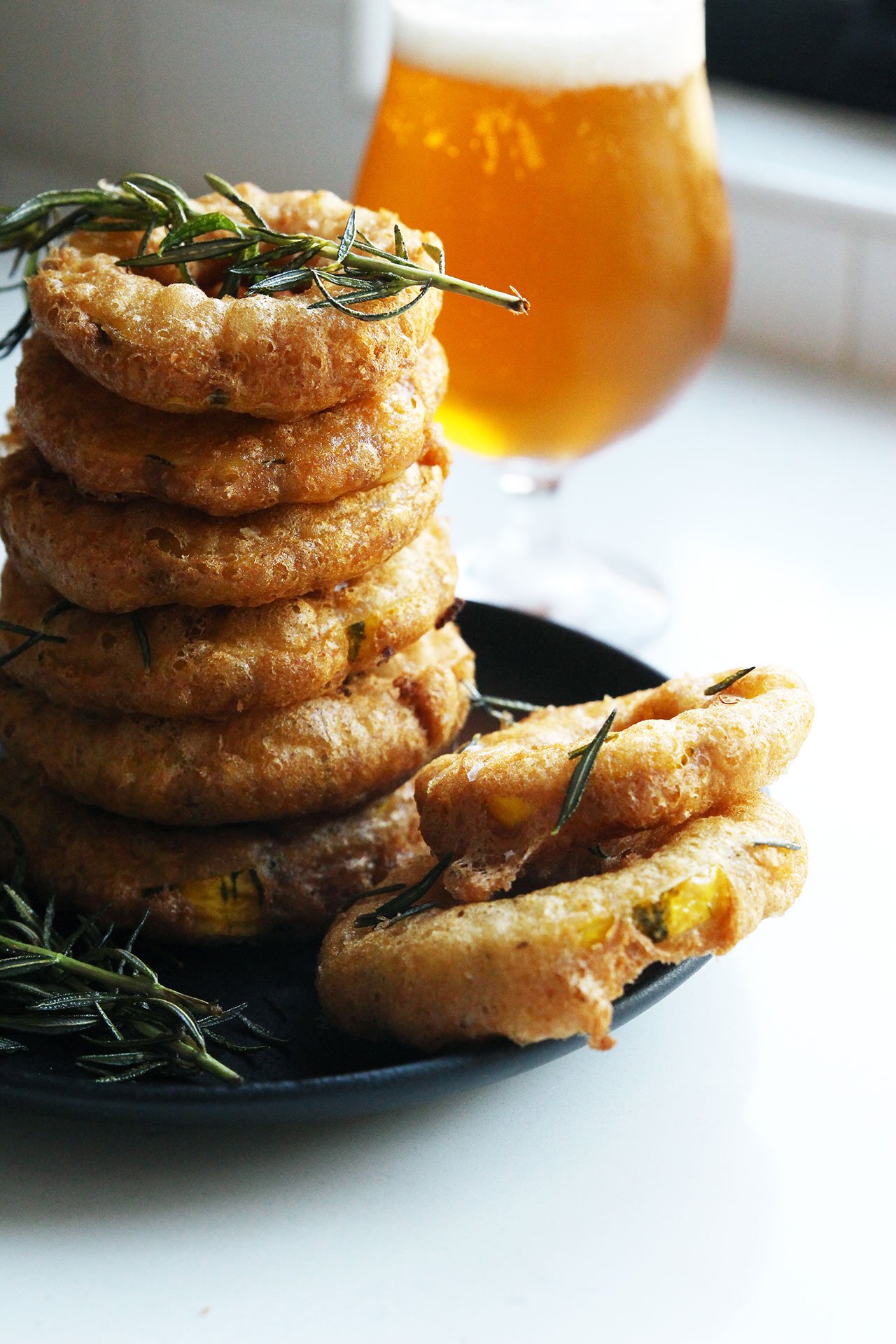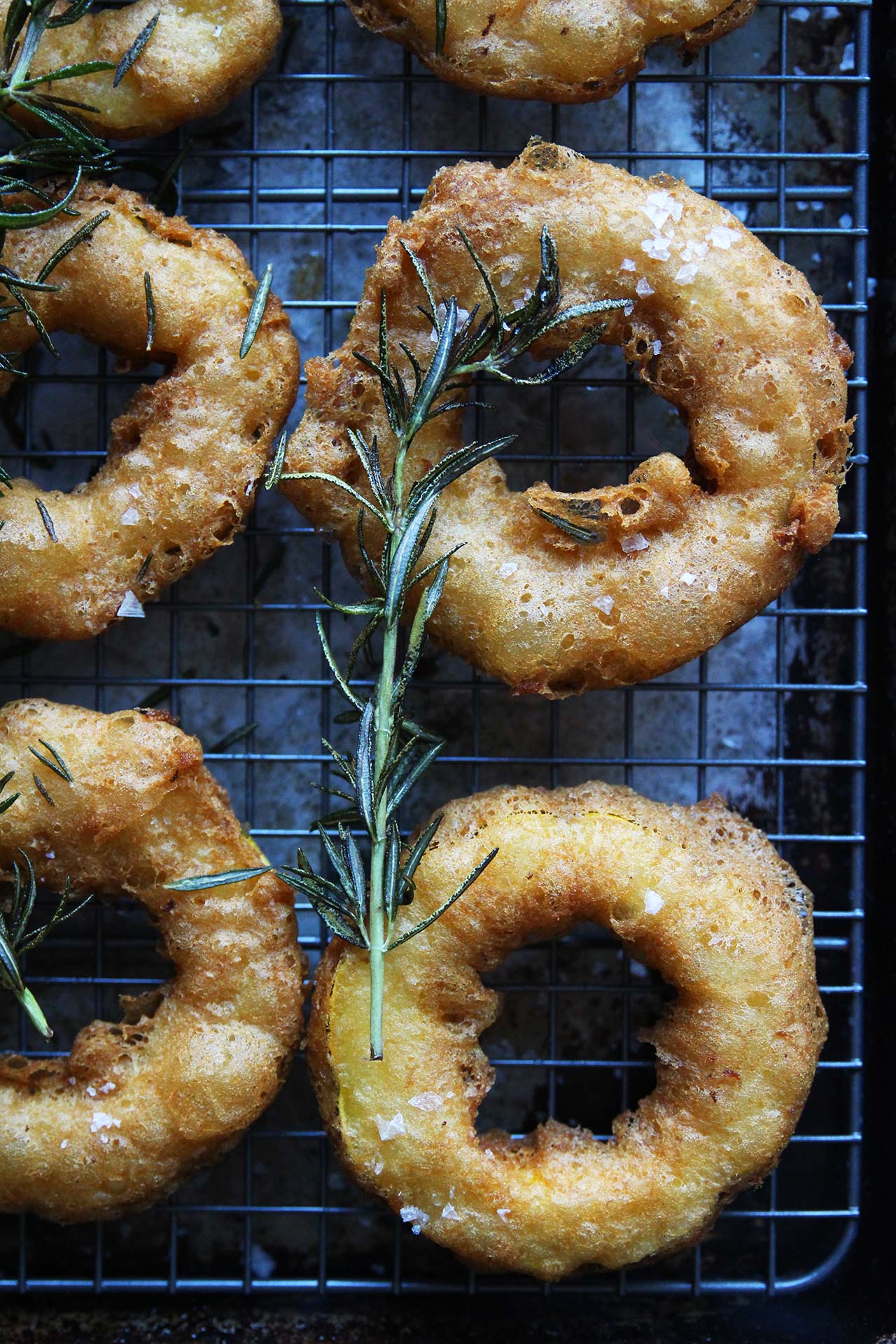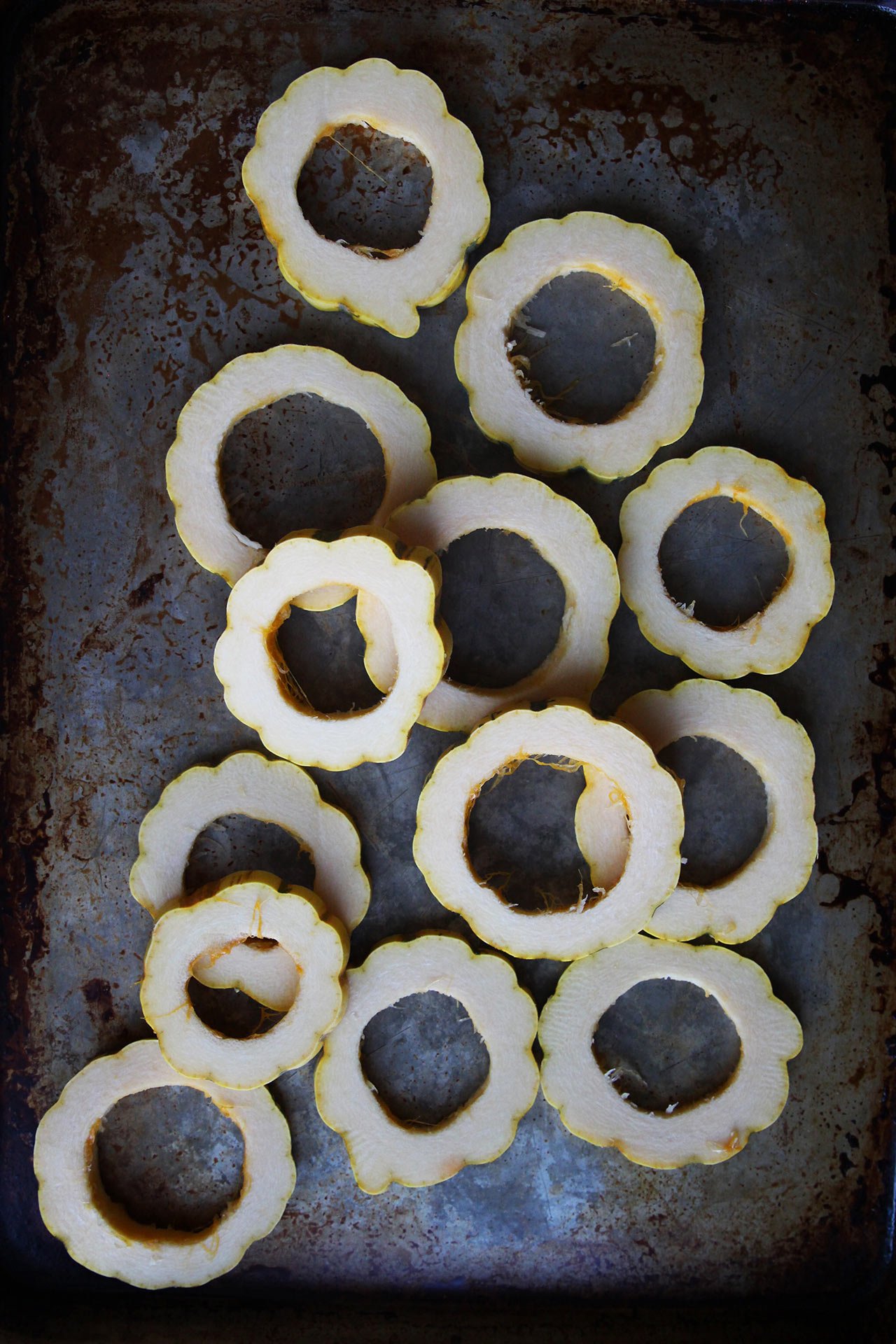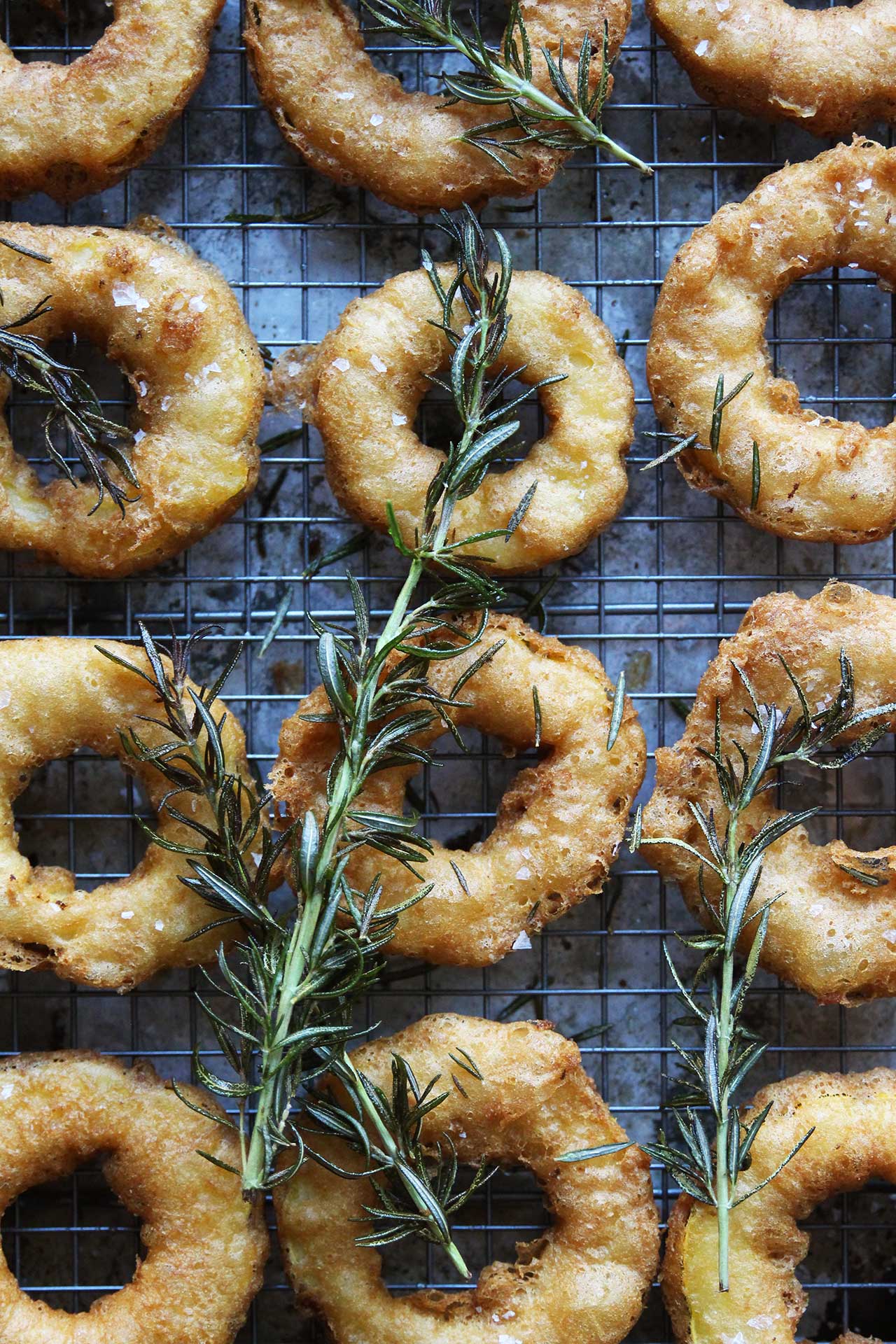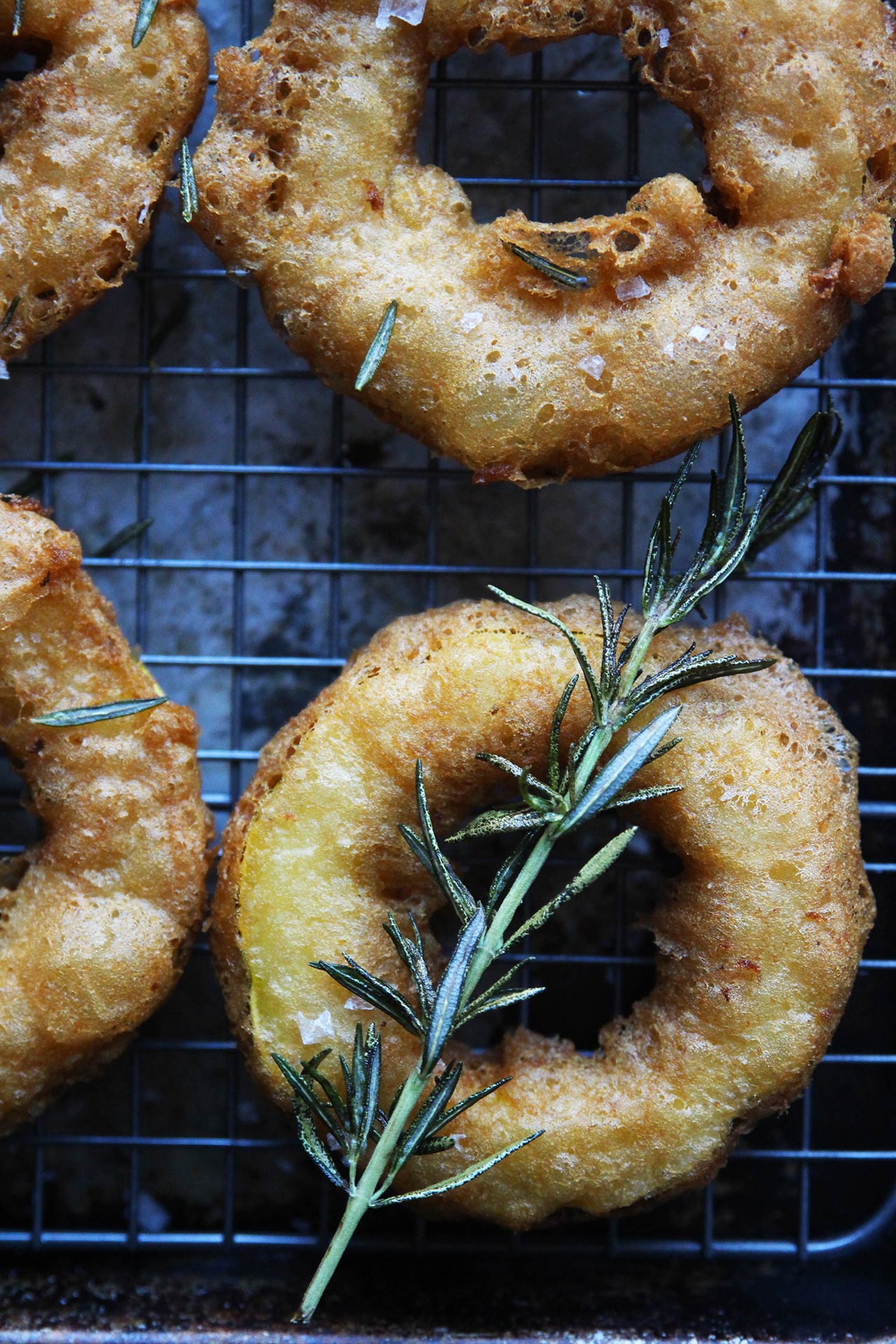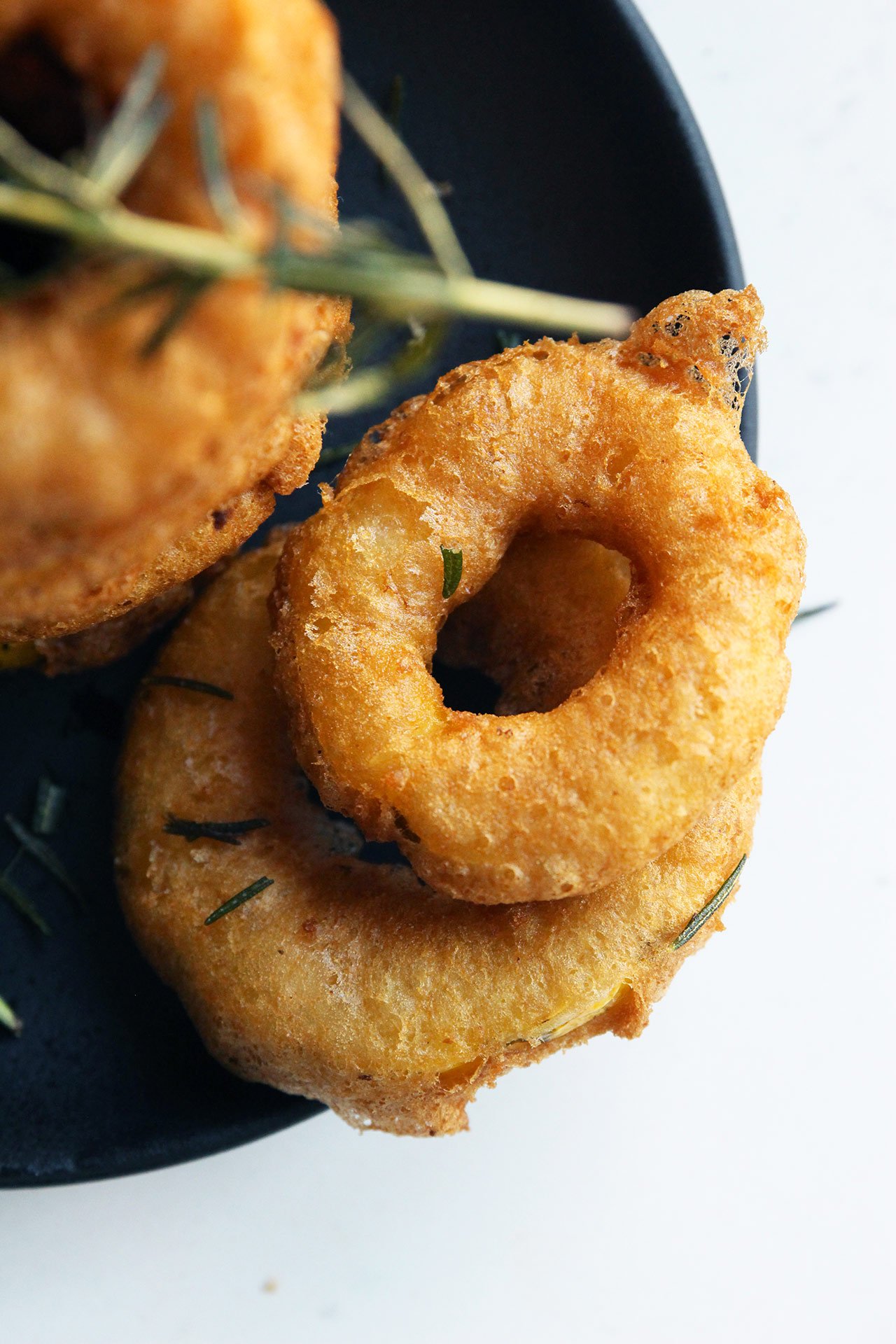 DELICATA SQUASH RINGS

Ingredients:

1-2 delicata squash cut into 1/4 inch rings
3/4 cup of all purpose flour, plus about a cup full to coat squash
1/2 cup of rice flour
1 1/2 teaspoons of salt
1/2 teaspoon of baking soda
1 cup of any light ale, cold
1/2 cup of vodka
peanut oil, grapeseed oil or any frying oil (enough to fill a pot 1.5-2 inch deep)
1 teaspoon of onion powder
1/2 teaspoon of garlic powder

Directions:

Heat the oil to 320 degrees.
Combine the flour, rice flour, baking soda, salt, onion and garlic powder, beer and vodka in a bowl and whisk just until you have a wet batter.
Slice the delicata squash in rings about 1/4 inch thick. Dredge them in the extra flour.
Coat them in the batter and tap off the excess batter.
Fry the rings until golden on each side, about 1-1.5 minutes on each side. Remove and drain on a rack or paper towels. I like to use chopsticks for the frying process since they touch less of the wet batter than tongs would.
When you're done frying all the rings, drop the sprigs of rosemary in the oil for a minute on each side until it just starts to slightly brown. Remove the rosemary.
Sprinkle the fried rosemary and extra flake sea salt over the rings.
(images by HonestlyYUM)