Every Thanksgiving presents the same question: how to transform a bland turkey into a flavorful show-stopping centerpiece. Well, this year, if you are looking for an amazing turkey recipe packed with flavor, this Mexican inspired chile-rubbed turkey is it! This rub is made from different dried chiles and best to be marinated overnight for maximum flavor, but even a marinade of a few hours will yield delicious turkey. This recipe makes plenty of marinade and you'll have some left over for a smaller bird 10-13 pound bird. I hope you enjoy this one!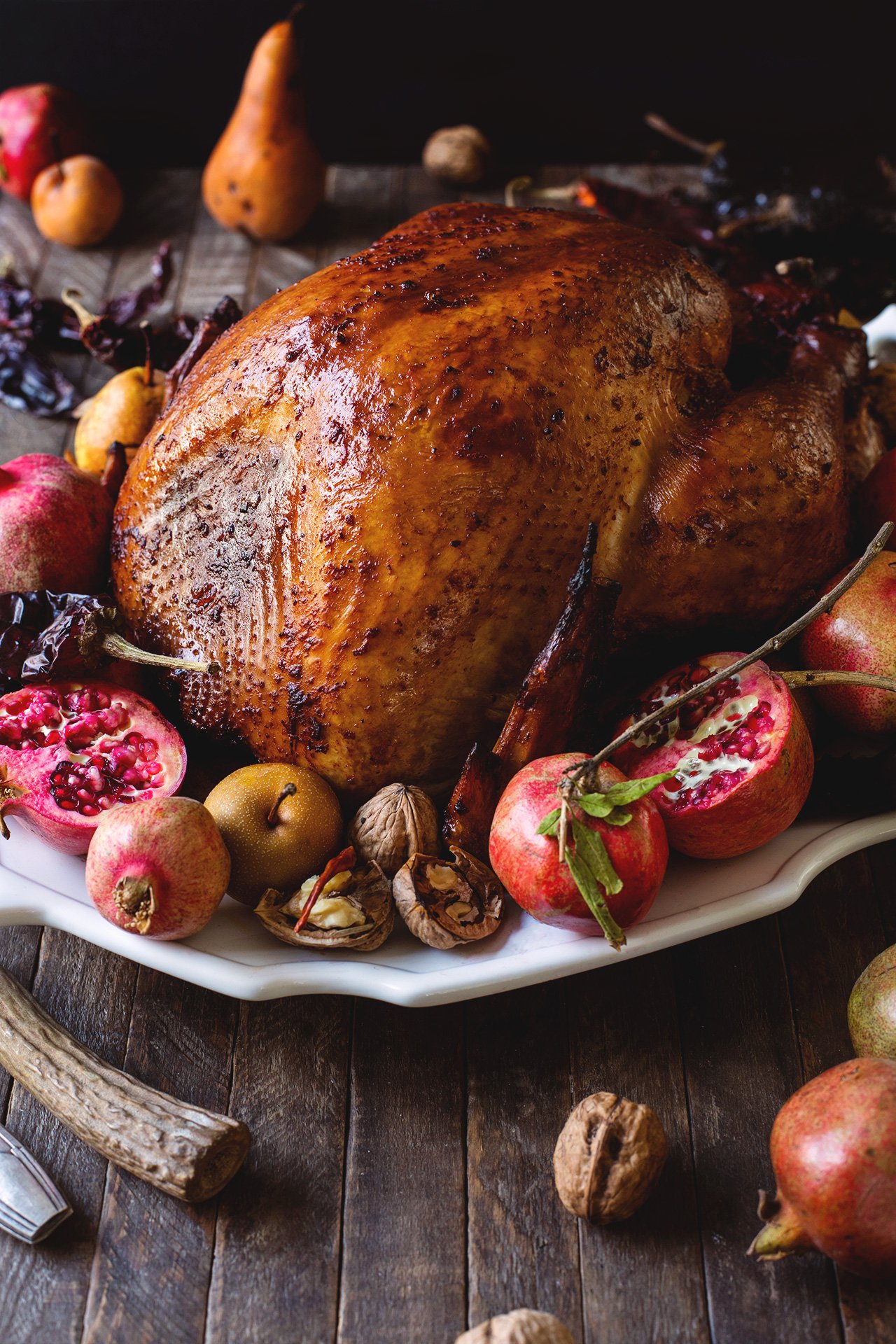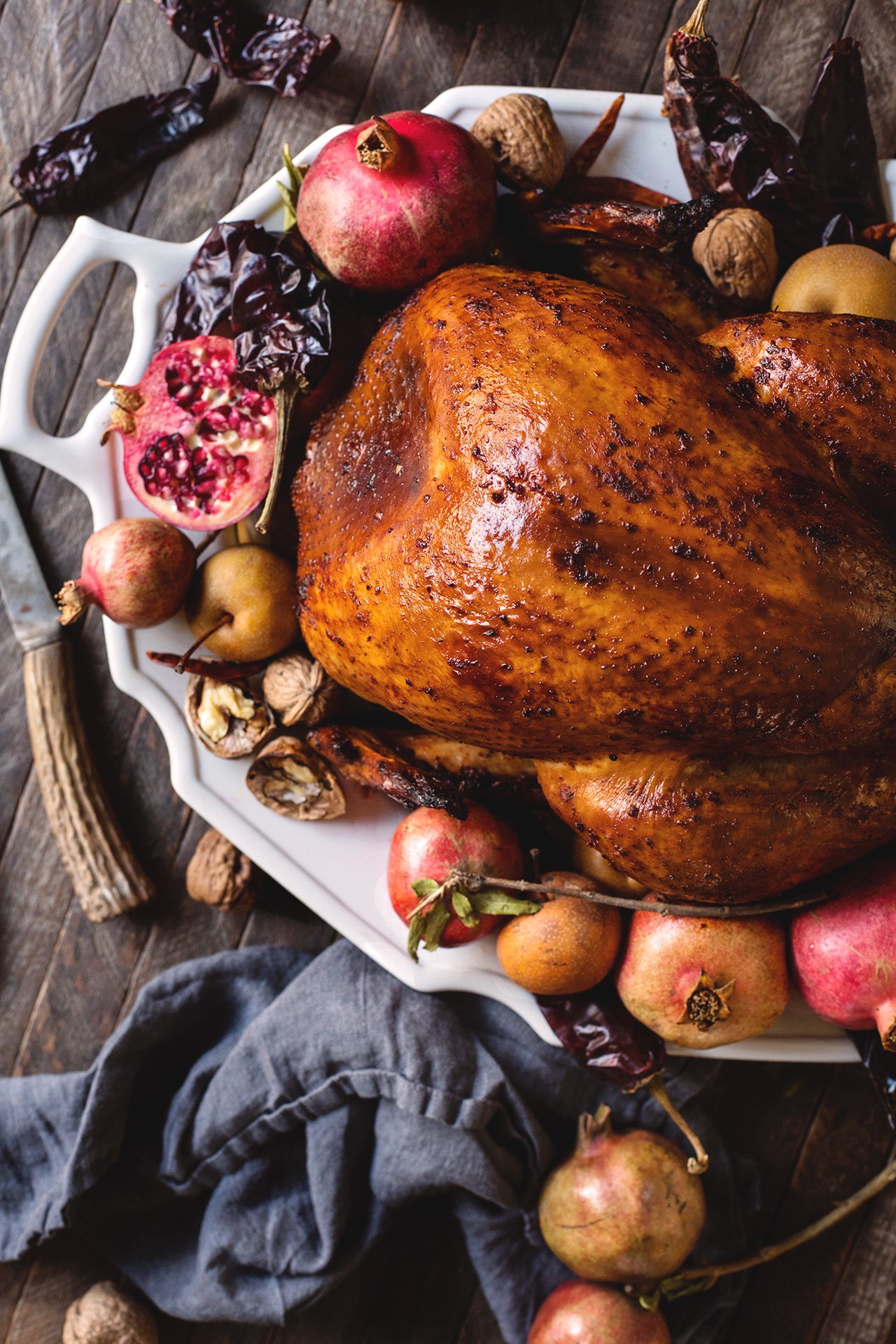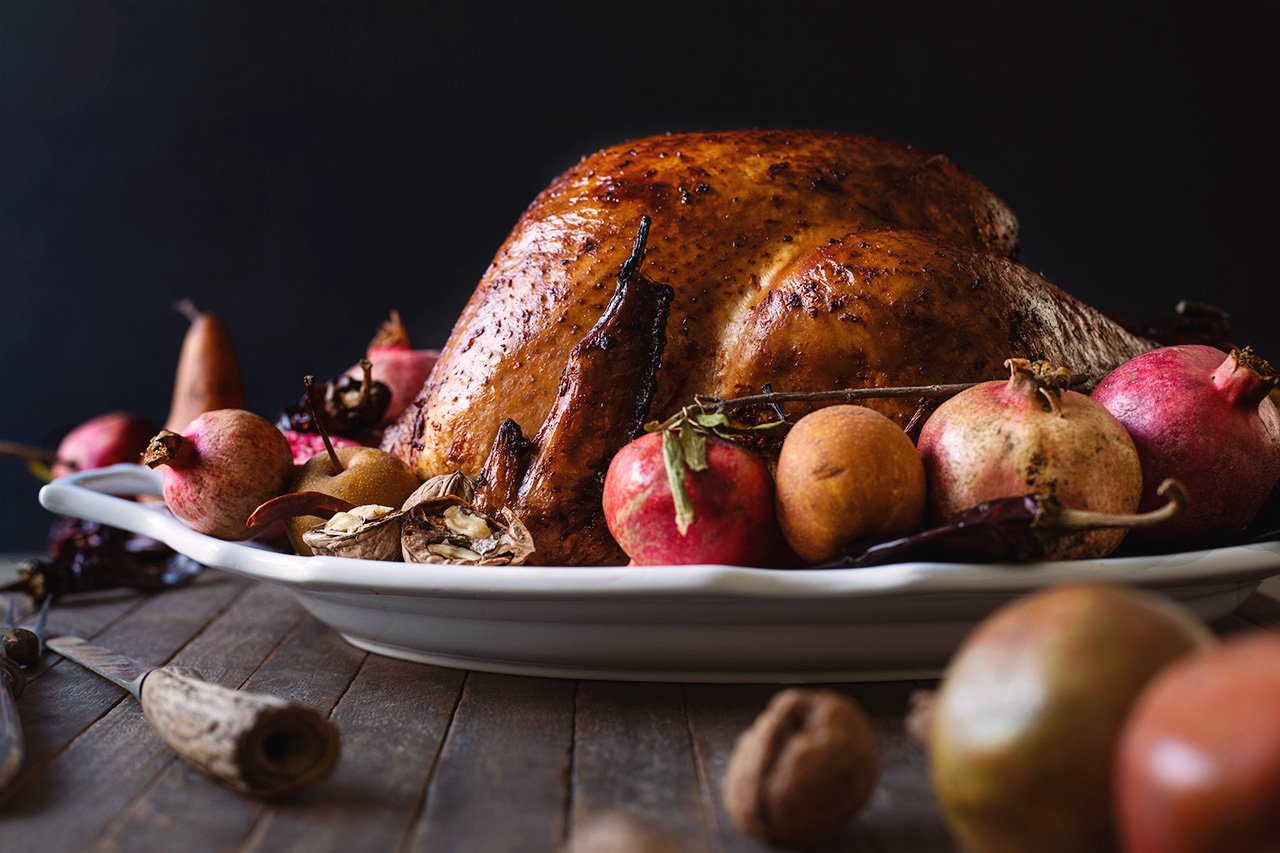 CHILE-RUBBED THANKSGIVING TURKEY

Ingredients:

6 guajillo chiles
4 ancho chiles
10 cloves of garlic
2 teaspoons of dried oregano
1/2 cup of apple cider vinegar
1 teaspoon of ground black pepper
1 teaspoon of ground cumin
1/2 teaspoon of ground cloves
1/2 teaspoon of ground cinnamon
2 tablespoons of sugar
kosher salt
1/2 cup of vegetable oil

Directions:

The night before you roast the turkey, toast the chiles on a pan over medium high heat (being careful not to burn them). Once they're pliable and fragrant transfer them to a bowl of hot water and soak for about 20 minutes. Remove the stems and seeds.
Add the chiles to a blender. Add garlic, oregano, apple cider vinegar, black pepper, cumin, cloves, cinnamon, sugar and 1 tablespoon of salt and blend until it turns into a smooth puree.
Season the turkey liberally with salt outside and inside the cavity. Rub the turkey outside and inside with the chile sauce liberally. Place the turkey on a roasting rack in a roasting pan. Cover with plastic wrap and refrigerate overnight.
2 hours before roasting your bird, remove the turkey from the refrigerator and let it come to room temperature. Preheat the oven to 425 degrees and using a brush, brush some vegetable oil over the top of the turkey. Add about 1 cup of water to the pan and roast for 1/2 hour.
Brush the turkey with a little more oil. You'll brush off some of the marinade but that's okay. Roast for another 1/2 hour.
Lower to heat to 375 degrees and brush occasionally with the turkey drippings. Roast until the internal temperature of the thigh reaches 165 degrees.
Allow the turkey to rest for at least 20 minutes uncovered. Carve and serve.
(images by HonestlyYUM)