Ah, Mexican street corn. This Mexican street snack is one of my favorites. Yes, it's slathered with mayonnaise and covered in cheese, but if there's any time to take life's indulgences to the extreme, it's now– thank YOU, Thanksgiving! I've taken the traditional Mexican street corn cob and turned it into a casserole that is entirely appropriate for your holiday table. It has the same flavors of Mexican street corn but with the perks of being in a casserole form, i.e., easier to face-shovel and no floss required!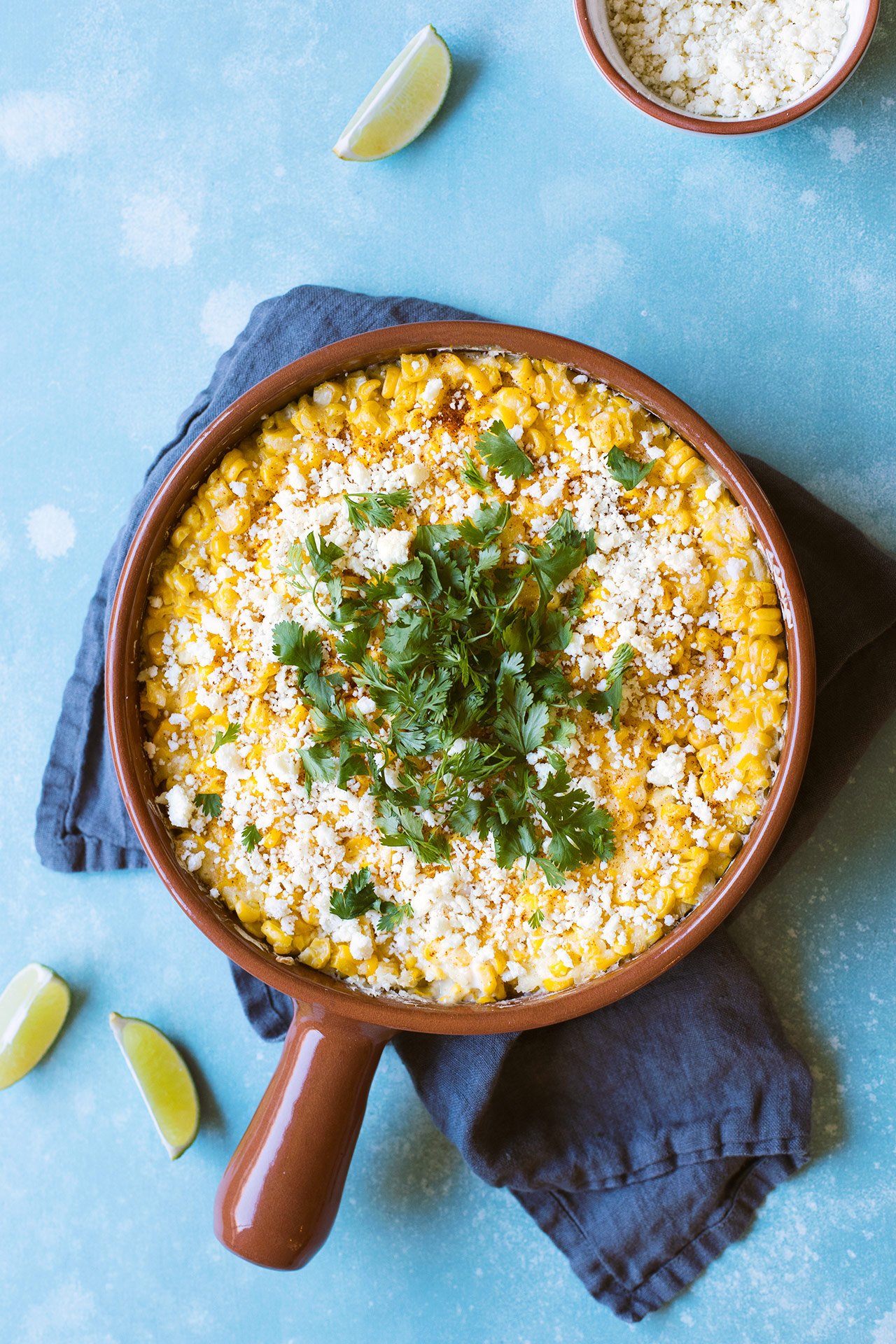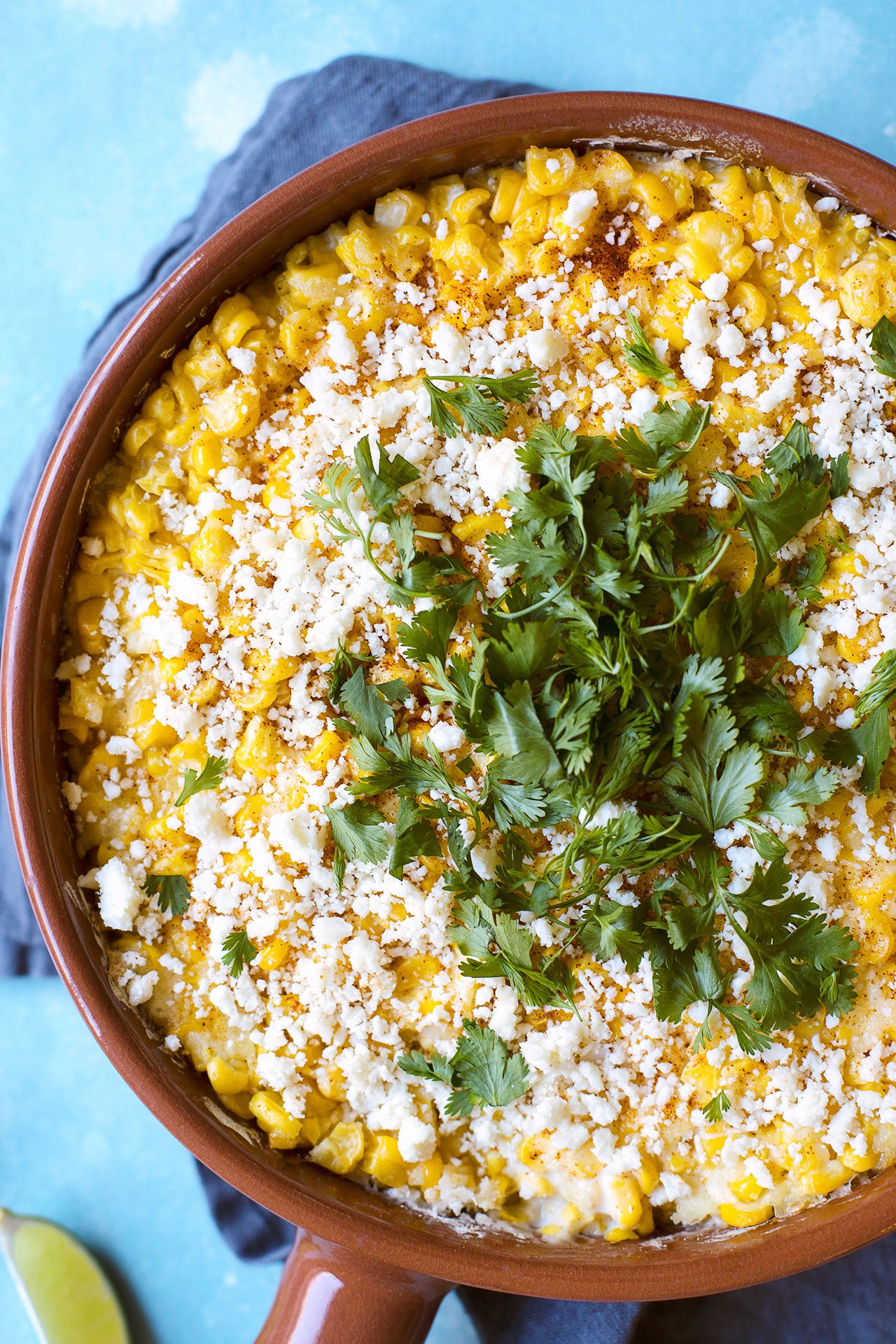 MEXICAN STREET CORN

Ingredients:

7 ears of corn
1/4 cup of mayonnaise
1/2 cup of sour cream
1 cup of grated jack cheese
1 cup of grated Parmigiano-Reggiano cheese
1 knob of butter for greasing
1 egg
a handful of chopped cilantro
wedges of limes
a handful of crumbled cotija cheese
a few pinches of Tajin, or similar Mexican chile pepper seasoning

Directions:

Preheat the oven to 350 degrees.
Combine mayonnaise, sour cream, jack cheese, parmesan, and egg and mix until combined. Cut the corn off the cob and add corn to the mayo mixture. Stir to combine.
Grease a casserole dish with butter. Pour the corn mayo mixture in and bake for about 35-40 minutes.
To serve sprinkle cotija, cilantro and a few pinches of Tajin over the casserole.
(images by HonestlyYUM)